Summer is here, and with its warmth, the season also brings the chance of fresh air, flowers in full bloom, sunny afternoons by the pool, and cool evening breezes. Staying at home this season doesn't mean that you lose your summertime energy. Your home is the best canvas for your creativity. Our Design Experts' favorite summer color palettes for Indian homes have vibrant hues and soothing shades. Want to know how the professionals decide upon the perfect color scheme for your unique home? Read up on How you should be selecting colors for your home and decide on a color palette.
If you're looking to give a quick seasonal update to your home this summer, read along: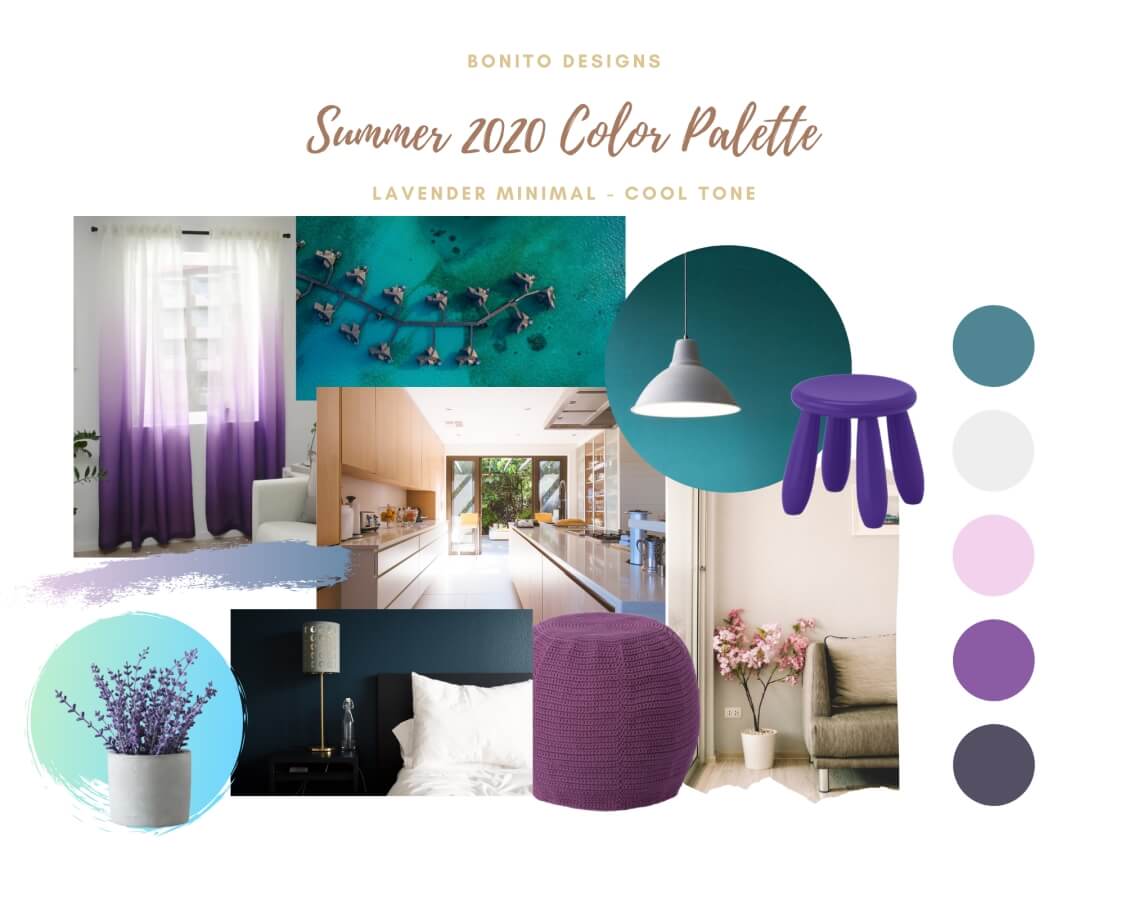 Beat the heat and bring in the sense of calm with cooler shades of summer. Think about spending a day at the beach, sunbathing while the waves break on the shore. Or how about rejuvenating yourself with the soothing aroma of fresh lavender? 
These ideas are what inspired our experts. Sea green and lavender shades as a great way of incorporating summer colors to your Indian home. Bring in more florals into your decor. Fresh flowers, floral printed upholstery, or a floral-inspired wallpaper are great. Make your kitchens exciting by using wallpapers in these 
8 Creative Ways
.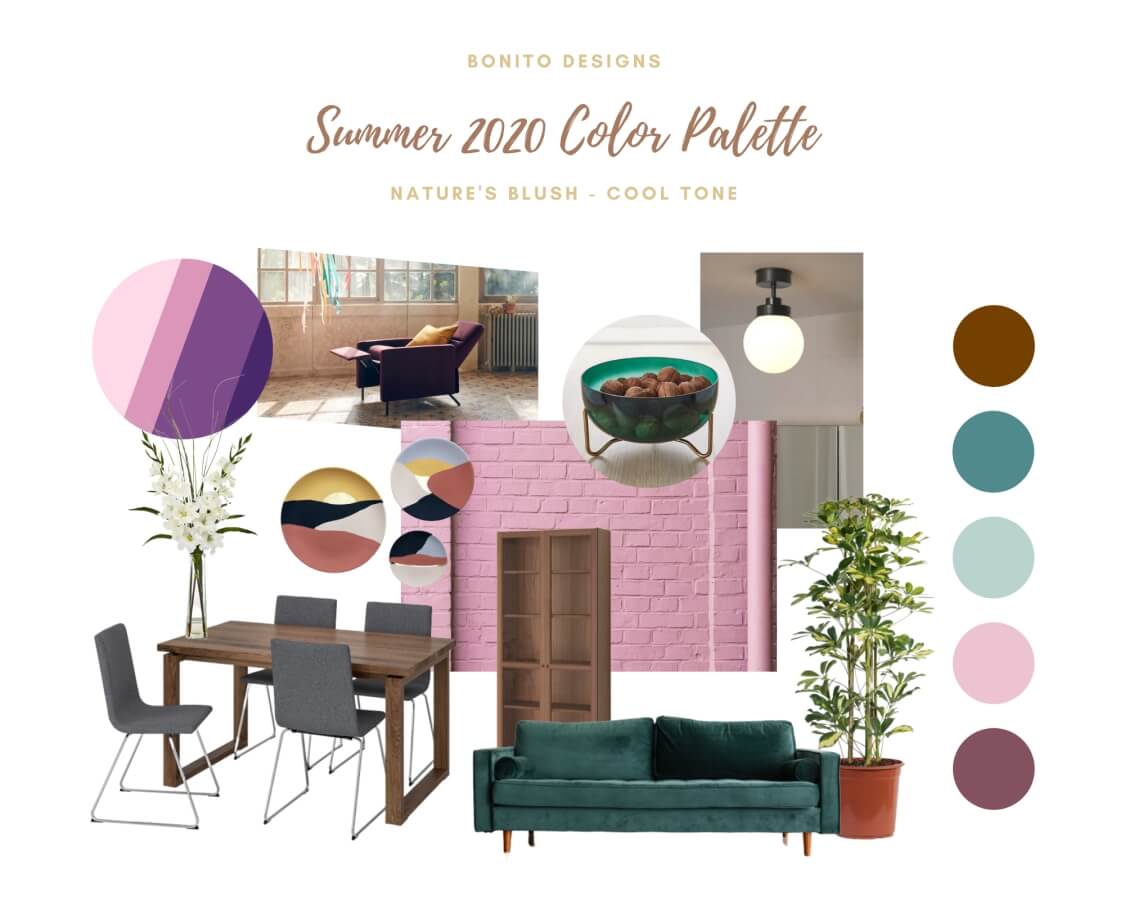 Who says pink hues are only meant to be feminine or for the kid's room? Pinkish hues are vibrant and blend well with rich earthy tones of greens and browns to liven up your space. Do your windows and doors have a dark wood finish? Adding a touch of pink or sea green curtains creates a sense of calmness while giving it a pop of color. The best part of this color palette is that it is timeless and goes well in every season.
Painting is a necessary factor for a home. Over time, walls go through wear and tear, and you need to protect them from the vagaries of time. Painting gives it a protective layering and also lends charm and beauty to a home. We tend to focus on interior walls when good artwork is involved. The exteriors of a house that needs the protection of paint from time to time. Read up on 
How to select the right color to go for while painting your home.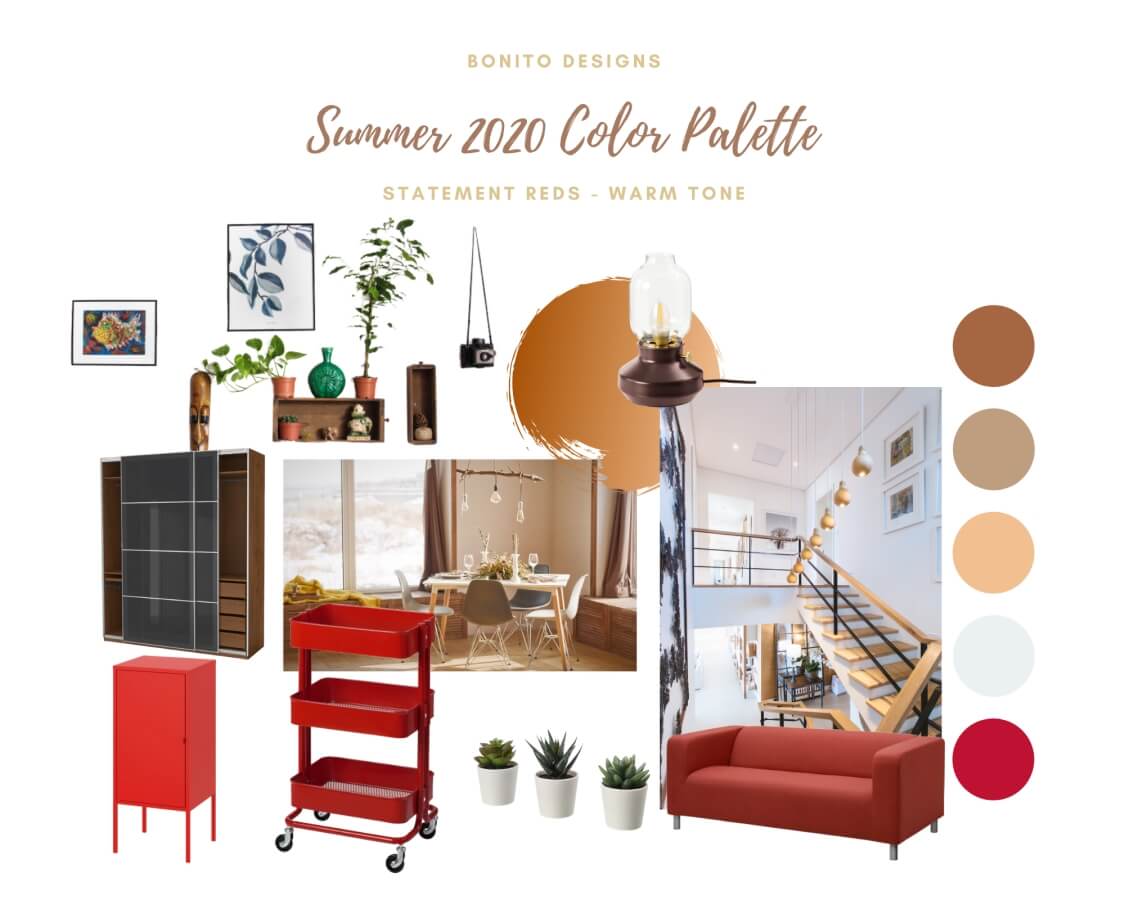 Reds, oranges, and gold meld together and are perfect for summer. The colors and warm and welcoming and also exude the feeling of leisure and luxury. Our design experts say you can use this summer color palette in two ways in your modern Indian home. One way is to go for interior design with heavily infused color. Or the other way is if you are looking for a crisp statement. You can incorporate linear elements with sparing flashes of brilliance in your decor. Molten red and orange tones compliment peachy wood-tone panels quite well. 
The size of your home doesn't matter. It is accessorizing the space that gives it a formal look, or the illusion of volume. Simple decorative ideas can make any space look alluring and different. We also have various tips on 
Colorful Interior Decorating Ideas for a Small Room
 that you can read up on!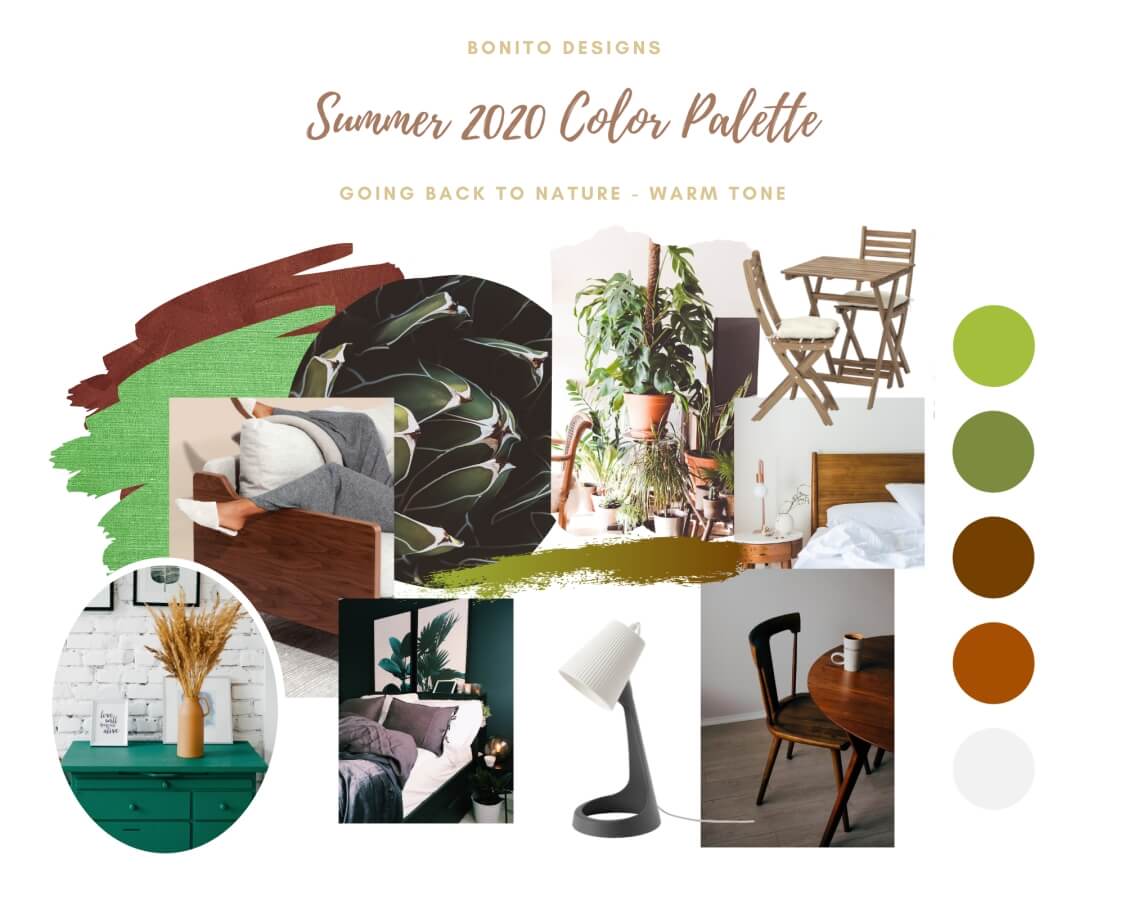 Our nature-inspired summer color is a great way to create a fun and inviting space. Combinations of greens and brown accents will give your home a free yet rustic feel. Lime and olive green bring that pop of color to your tranquil space. They are also easy to incorporate into your existing decor. Whether it's a green accent wall or a few seafoam green throw pillows, adding a pop of green has the power to completely transform any space. Paint your walls in a softer hue like off-white. And for those looking to make a significant impact, there is always the tried and true lime green.
Green and wood accent pieces make a room feel fresh, yet rustic. Combine green like the accent wall and wooden coffee table set. It is a great way to bring the feel of nature indoors and the perfect combo to give a home a fresh aesthetic. Green can not only be incorporated through the paint color and accent pillows. Choose from an array of indoor plants to bring more greens into your decor.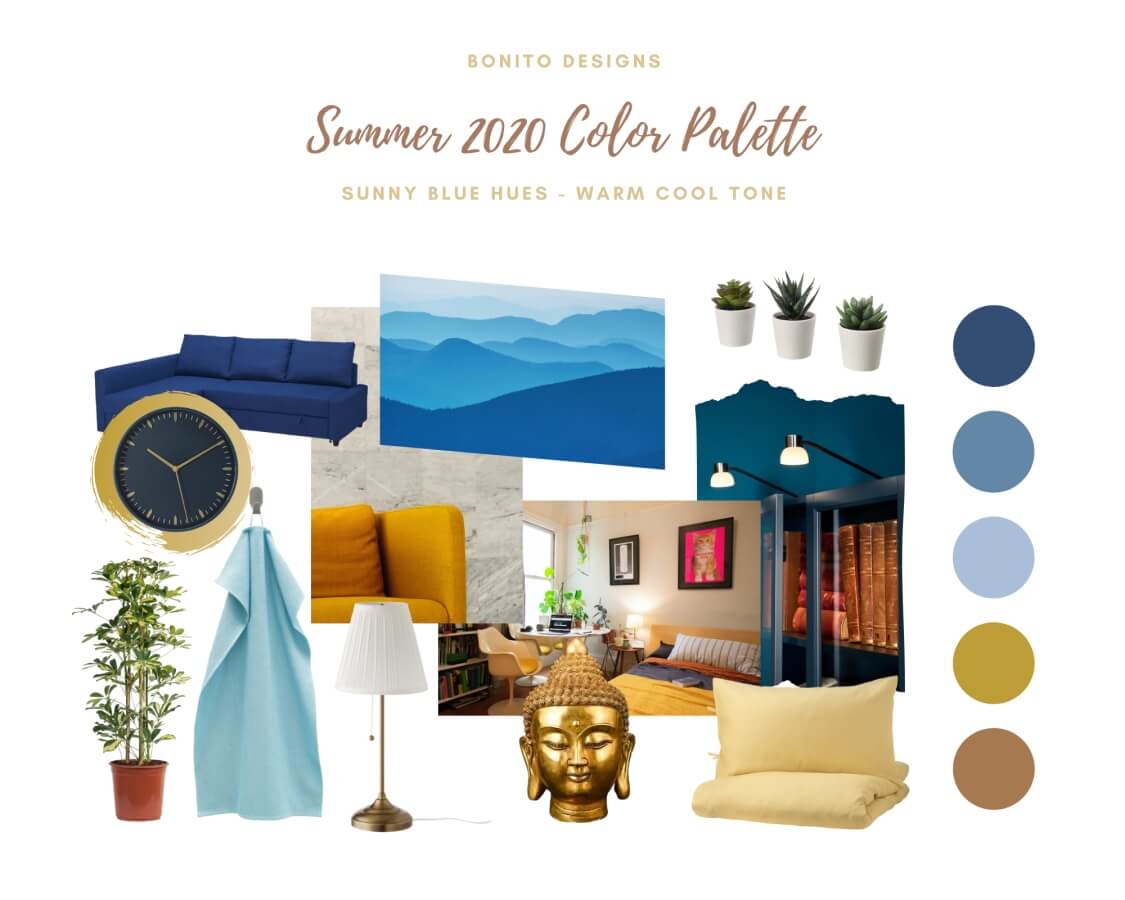 Yellows and blues are trendy colors for summer. Blend intricate prints and refreshing statement pieces to create a modern and elegant space for yourself. Blues and more vibrant tones of yellow enhance the elegance, especially if your home has a traditional touch in the interior design. This is particularly prevalent in decor color schemes with a light background, daylight filled and lighthearted in nature. However, the blue and yellow theme works equally well as a muted palette at the darker end of the spectrum too. A background paint of the palest blue sets a light yet calming atmosphere, which balances out the intensity of the other brightly colored elements in the room. The color yellow is associated with the sun and brings cheer and warmth to any space. Read about
10 ways to lighten up your home using yellow.
Styling Your Indian Home This Summer