The bedroom should be a place to relax and retreat from the hectic, busy daily life. Sure, you want to represent your bedroom style with its interior design, but you want to ensure that it also serves as the retreat you deserve. Turning a room from drab to luxurious can be just as easy as installing new lamps. Or even a little more complicated, such as a complex accent wall.
If you can't just place your finger on what you want, don't worry, because that's precisely what we're here for! With the best luxury bedrooms with pictures and tips in our collection, you will finally find the perfect style.
What makes a bedroom interior design look luxurious?
#1: Dress the walls with style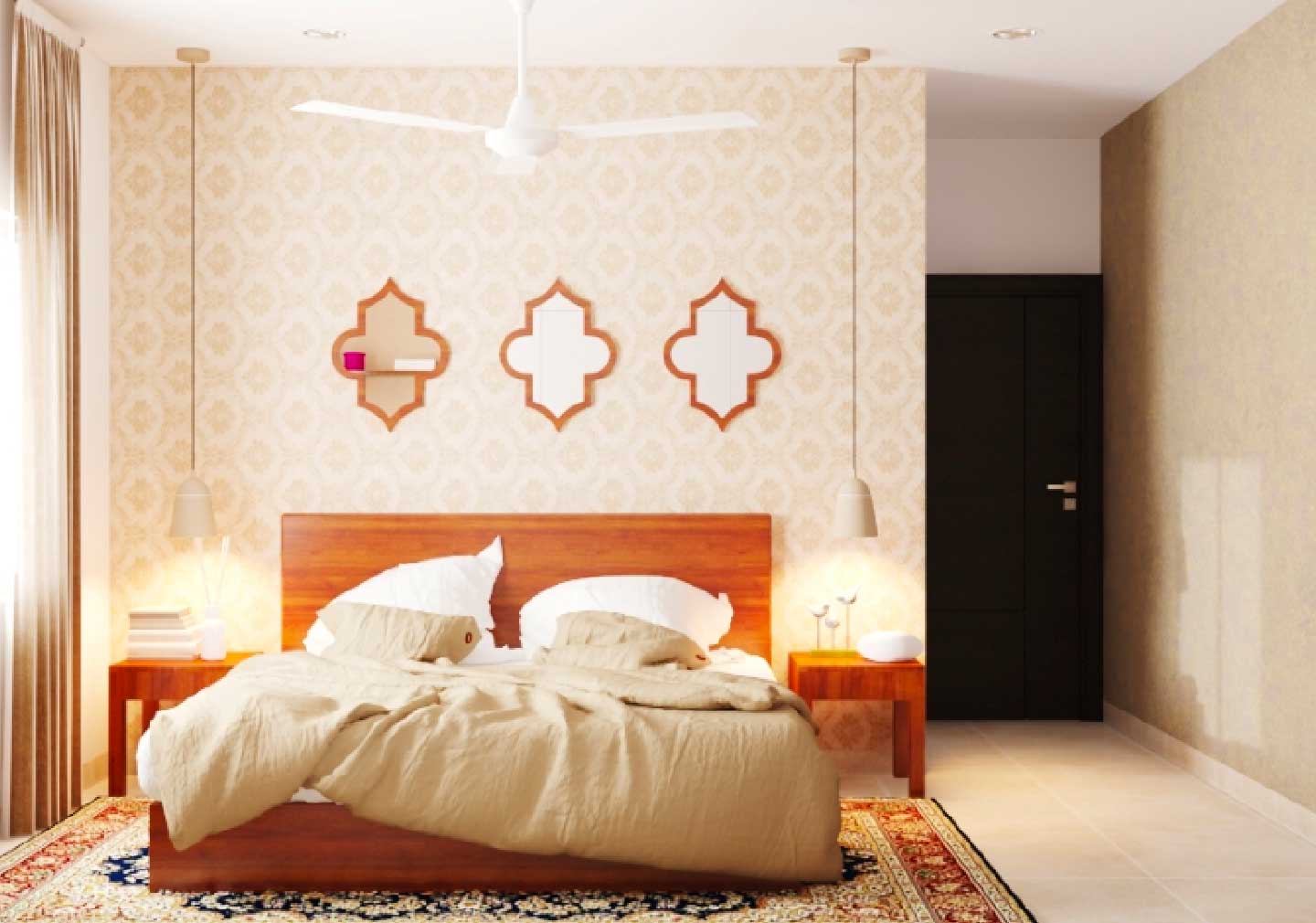 If you're looking for an ultra-minimalist look, bare white walls in a bedroom can feel more substantial than luxurious. Experiment with a little paint or wallpaper to give your bedroom a softer sophisticated look.
In this picture, even on a minimalist color palette, the bedroom has a charm of its own with the patterned wallpaper accompanied by gilded mirrors used as accessories that only elevate the overall look.
#2: Choose an excellent headboard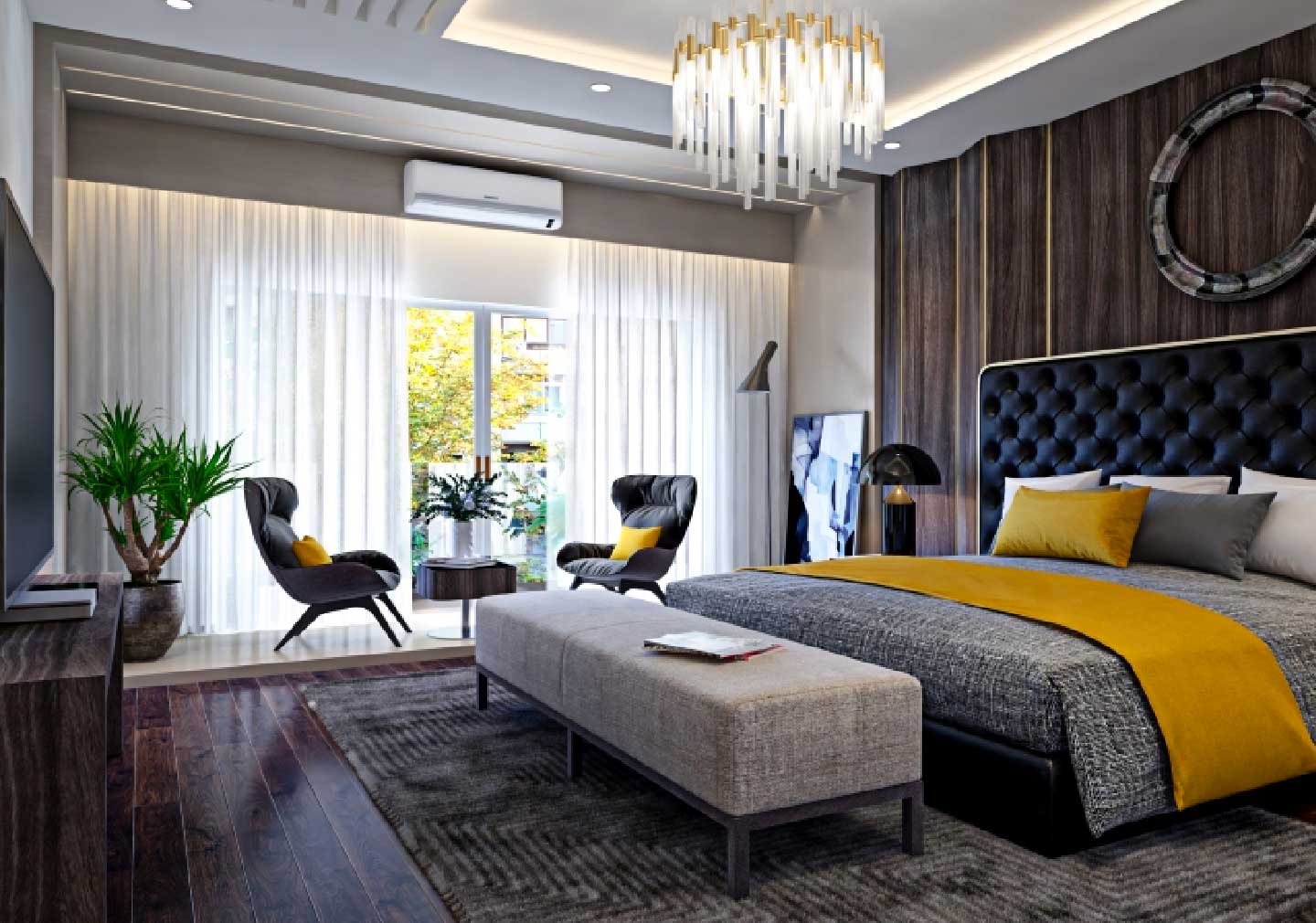 Adding a glamorous headboard is a sure-fire way to increase the glam factor in your bedroom. A beautiful headboard does not have to be costly, but it should have a remarkable attribute such as bold color, unique form, stunning height, or elegant cloth, such as linen or velvet.
Also Read: Creative Headboard Bed Ideas for Kids Bedroom
#3: Glamorous lighting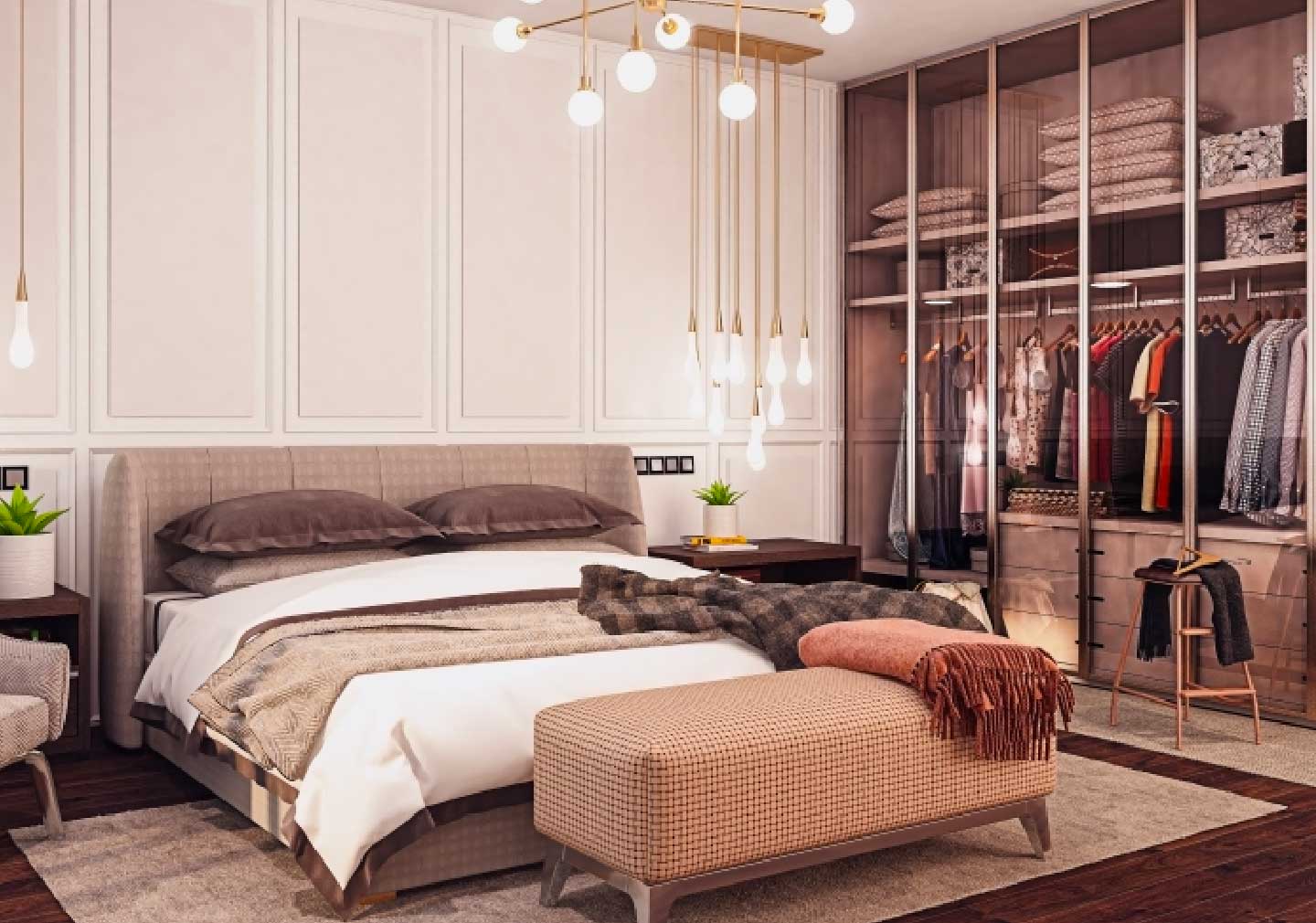 Whether it's a ceiling fixture, a table lamp, or a pendant, statement lighting boosts any space's luxury factor. You may select a fixture or lamp with a shiny finish—possibly gold, glass, or crystals. Choosing one with a wide or odd shape may also make the bedroom appear more upscale.
#4: Add trendy chairs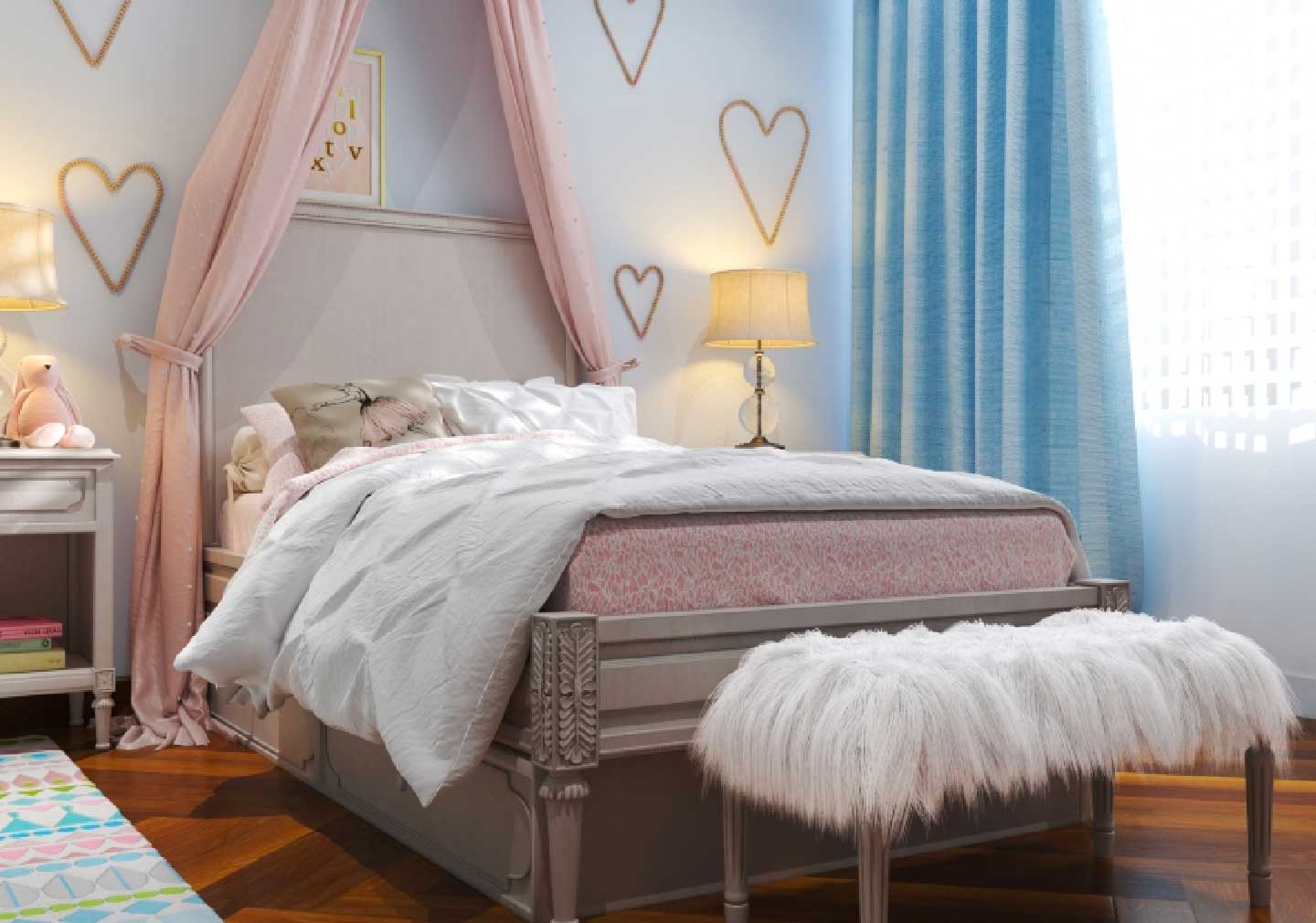 If you have unused space by a window, beside a nightstand, or at the foot of your bed, break the norm by adding an accent chair or bench. You will have a place to sit down and read or temporarily put on some clothes from a practical perspective. Also, from a designer's point of view, this styling trick—often seen in boutique hotels—offers an opportunity to add a remarkable design feature to your bed.
#5: Pile on your pillows.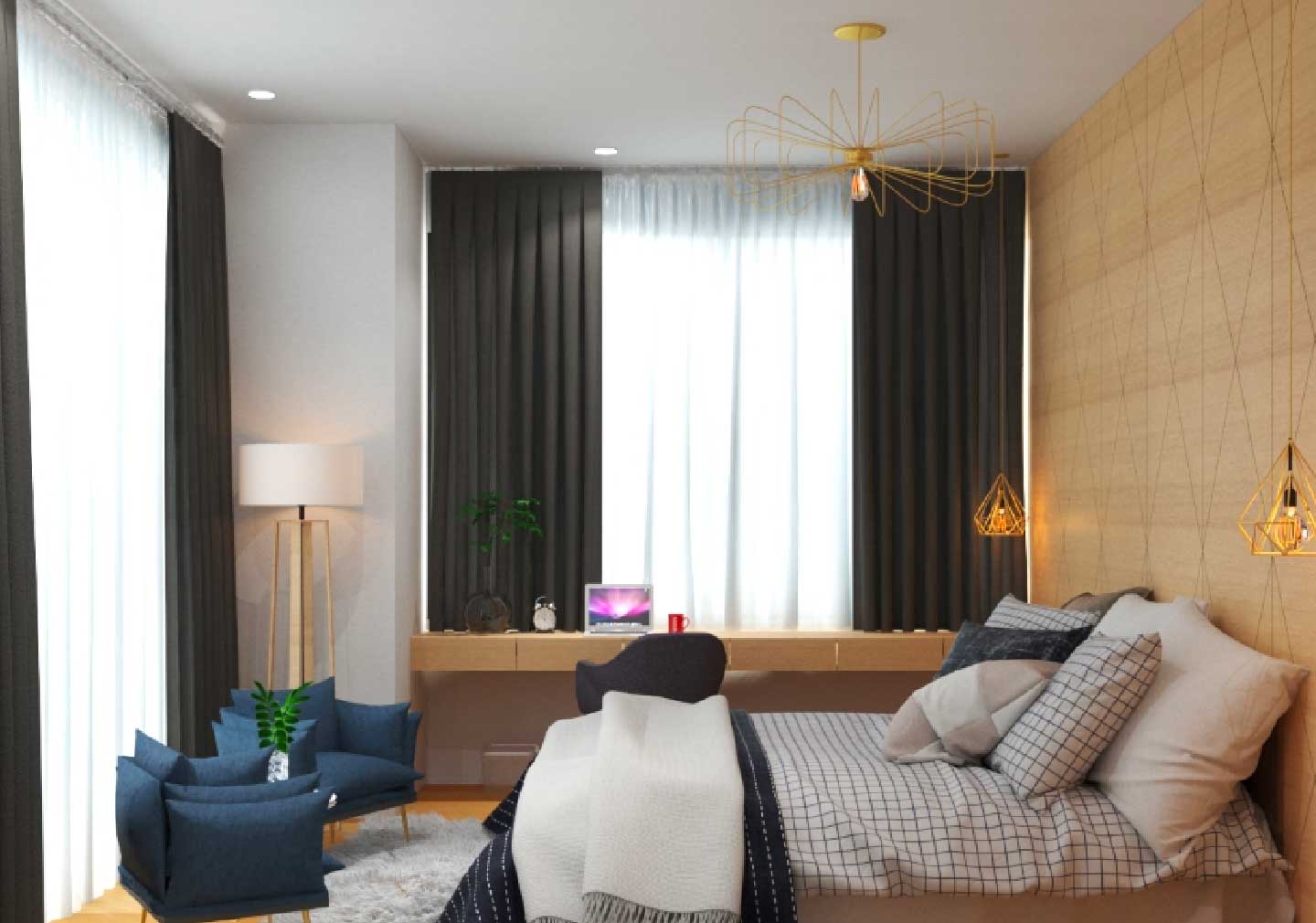 We've all seen pictures of the drool-worthy bedrooms with an almost ridiculous number of pillows on the bed. This opulent look can be accomplished with a mix of more oversized Euro-sized pillows (usually 26 inches by 26 inches), regular sleeping pillows, and two or three smaller throw pillows.
But prevent an overflowing look. Experts say that all these pillows should not take over a quarter of the bed.
For an ultra-luxurious look, choose throw pillows in high-end fabrics such as silk, velvet, and faux fur.
#6: Add some greenery.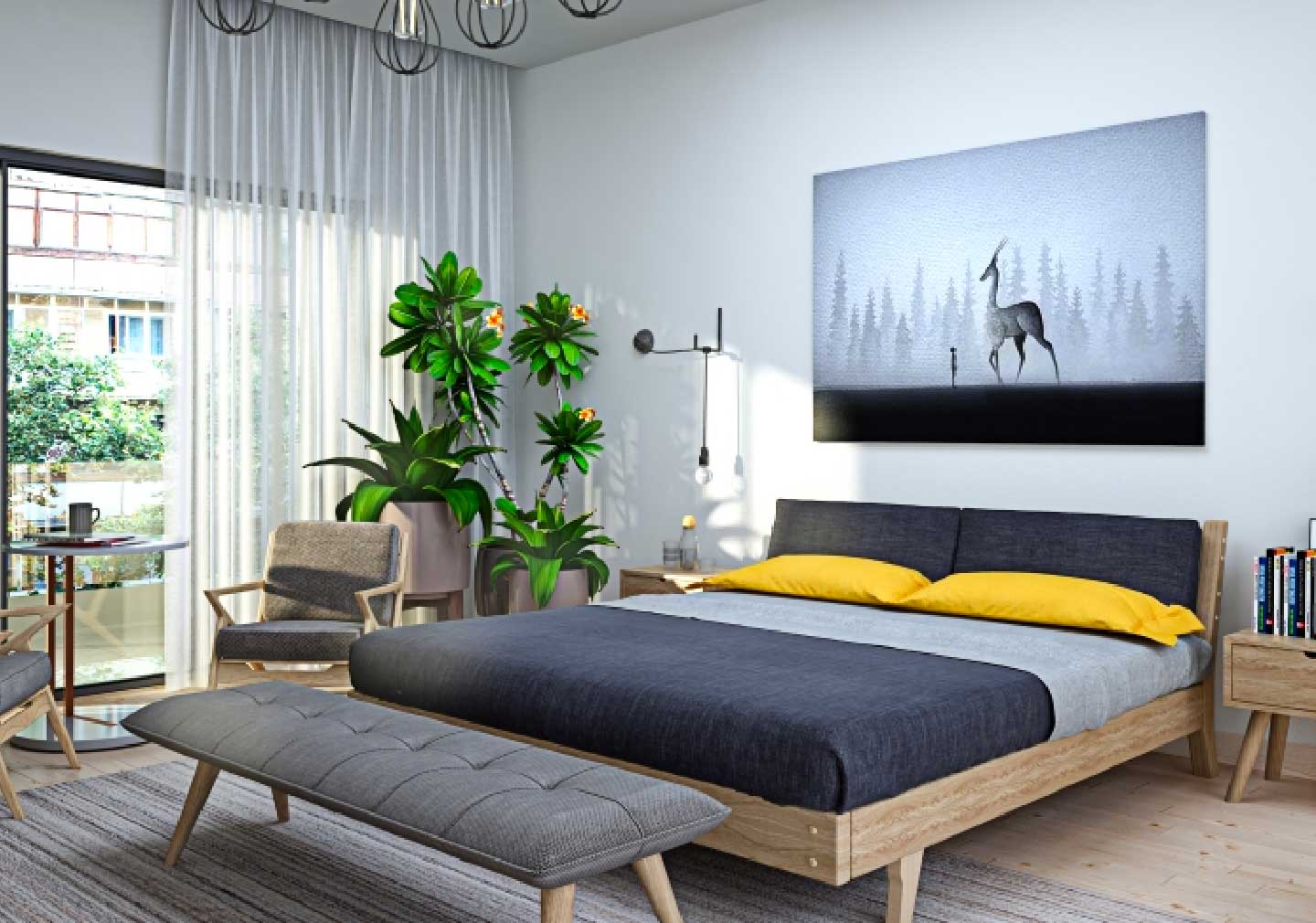 As always, upgrade your room from "average" to "expensive-looking" by adding some greenery. Find out which size works for you: a big fern? Small potted plants in your dresser? Size doesn't matter, for adding a few plants helps a space make the final jump to luxury. Look out for statement planters that complement your bedroom theme well and get planting!
Not sure about putting together the bedroom correctly before making it look luxurious? Read all about putting together the perfect bedroom.
#7: Avoid Cluttering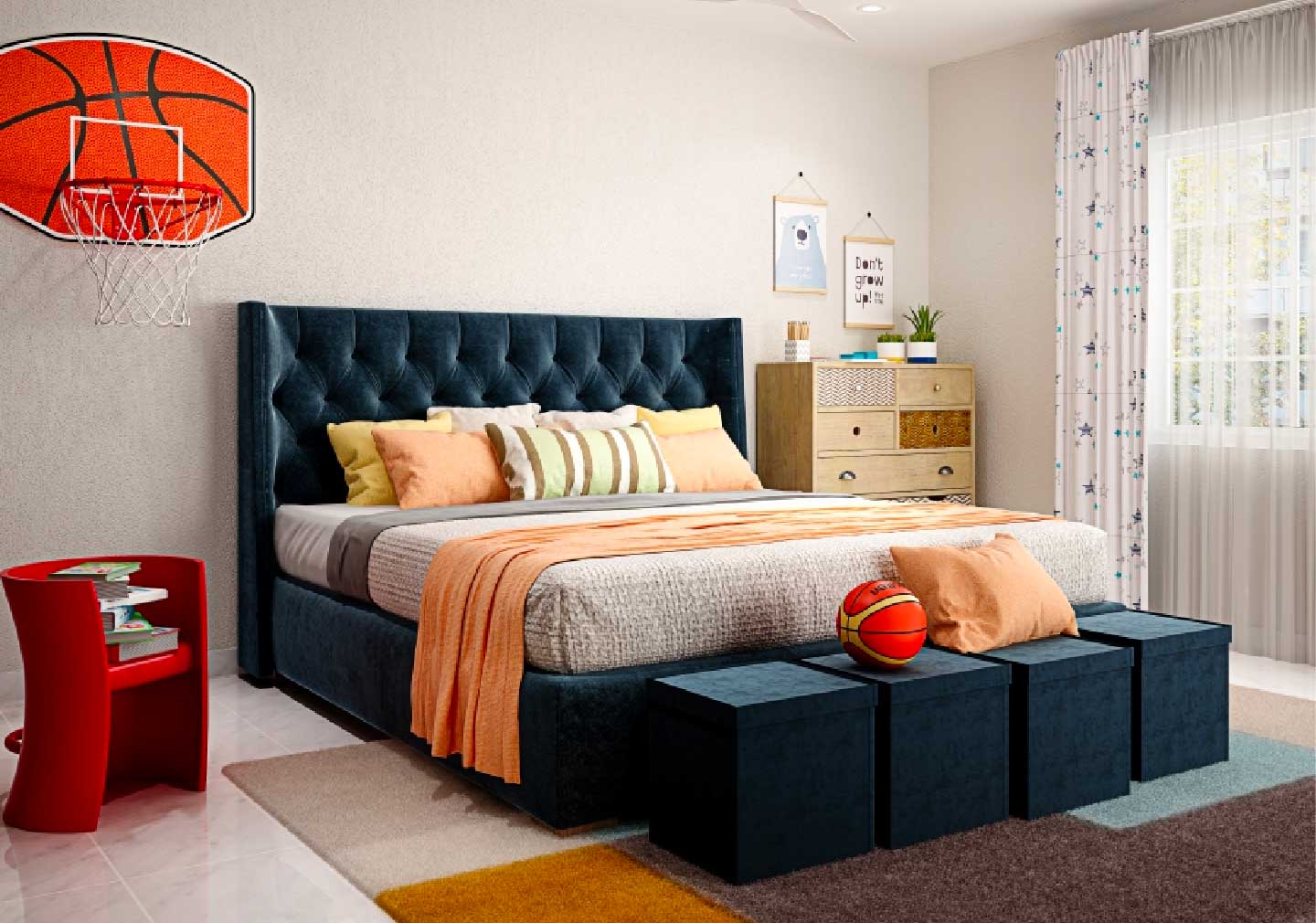 We admit this tip isn't an accessory or an item, but it's the most essential step to take if you want a great room to look at. You can't see stunning Pinterest bedrooms that are a mess, right? Right here, we have the example of a clean kids' bedroom. Shockingly luxurious, right? A messy or cluttered space will never look expensive—or even attractive—no matter how much you spend on your furniture.
So, clear up the clutter. A luxurious looking room just has that—space. Get rid of something you don't need, love, or beautiful. Pay careful attention to your floors. Expensive rooms are not storage spaces for unused fitness equipment, piles of unread books, or folded laundry.
#8: Change your linens with the seasons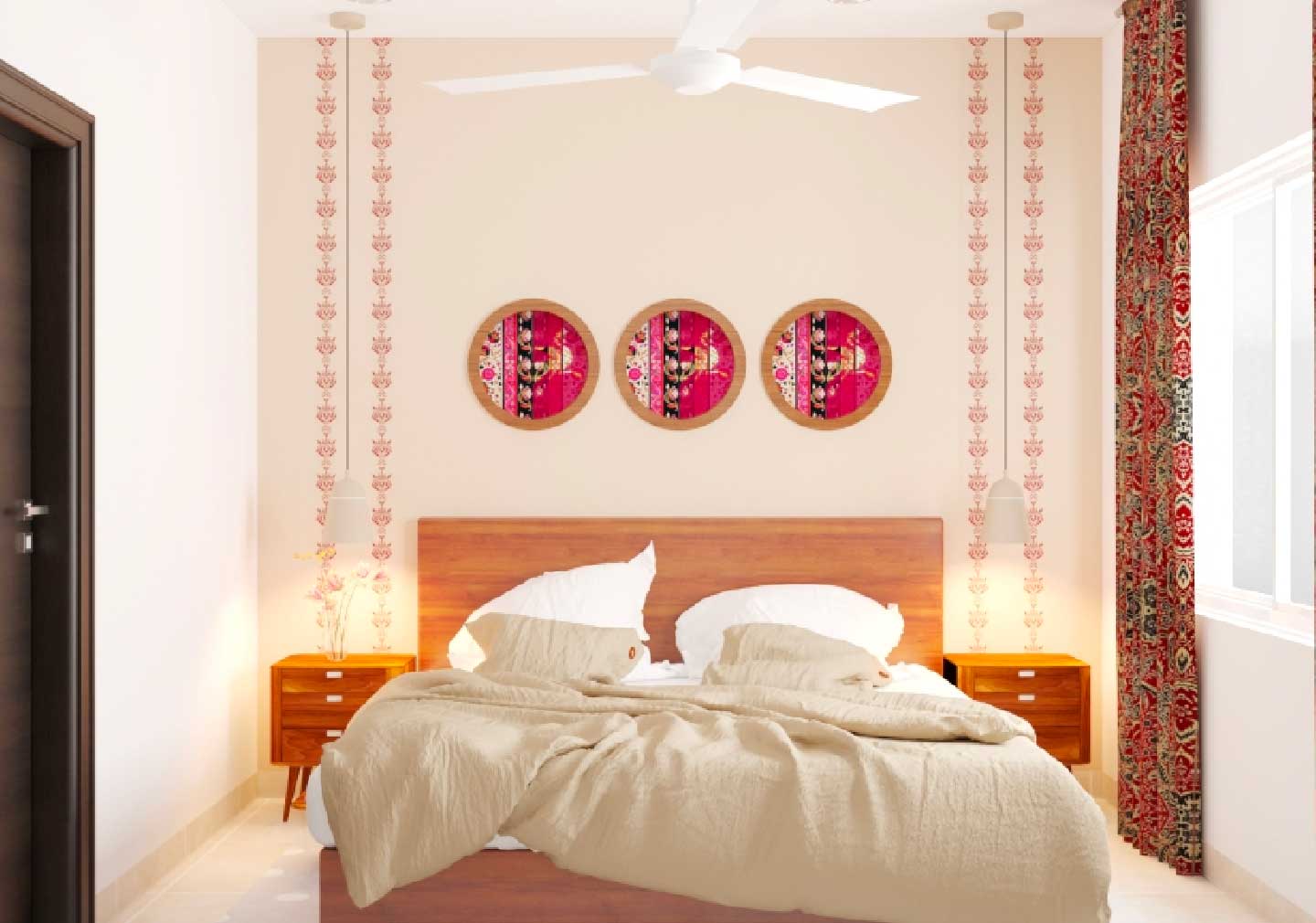 What makes a hotel room cozy and pristine is a huge, comfortable bed. So if you want to recreate your hotel feeling at home, start with a small-scale bed makeover. Our Design Experts suggest starting with a new set of sheets that are freshly washed and pressed – preferably in top-quality crisp cotton.
Touch and feel the consistency of your fabric. Iron with some DIY linen spray combined with lavender or rose essential oils, and you'll have the best sleep.
#9: Add drama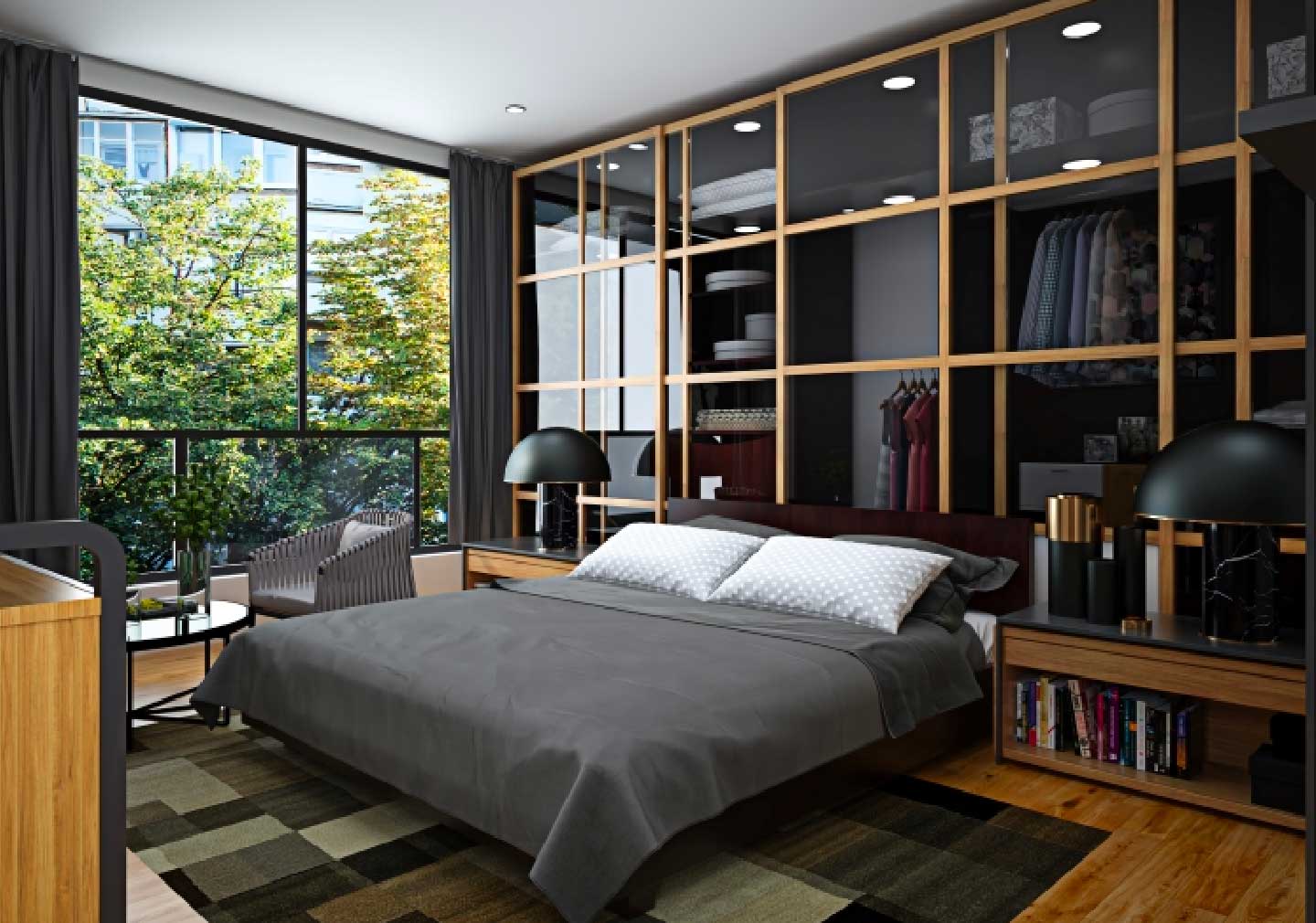 This is typically not exactly what comes to mind when we represent a bedroom with a wardrobe. This bedroom holds everything protected with metal framed glass partitions. Both of these excellent construction materials will help make your bedroom more glamorous. And dramatic. The intelligent arrangement makes the closet feel much spacious – shirt niches and clothing with plenty of drawers cover the entire floor.
#10: Selecting the Right Color Palette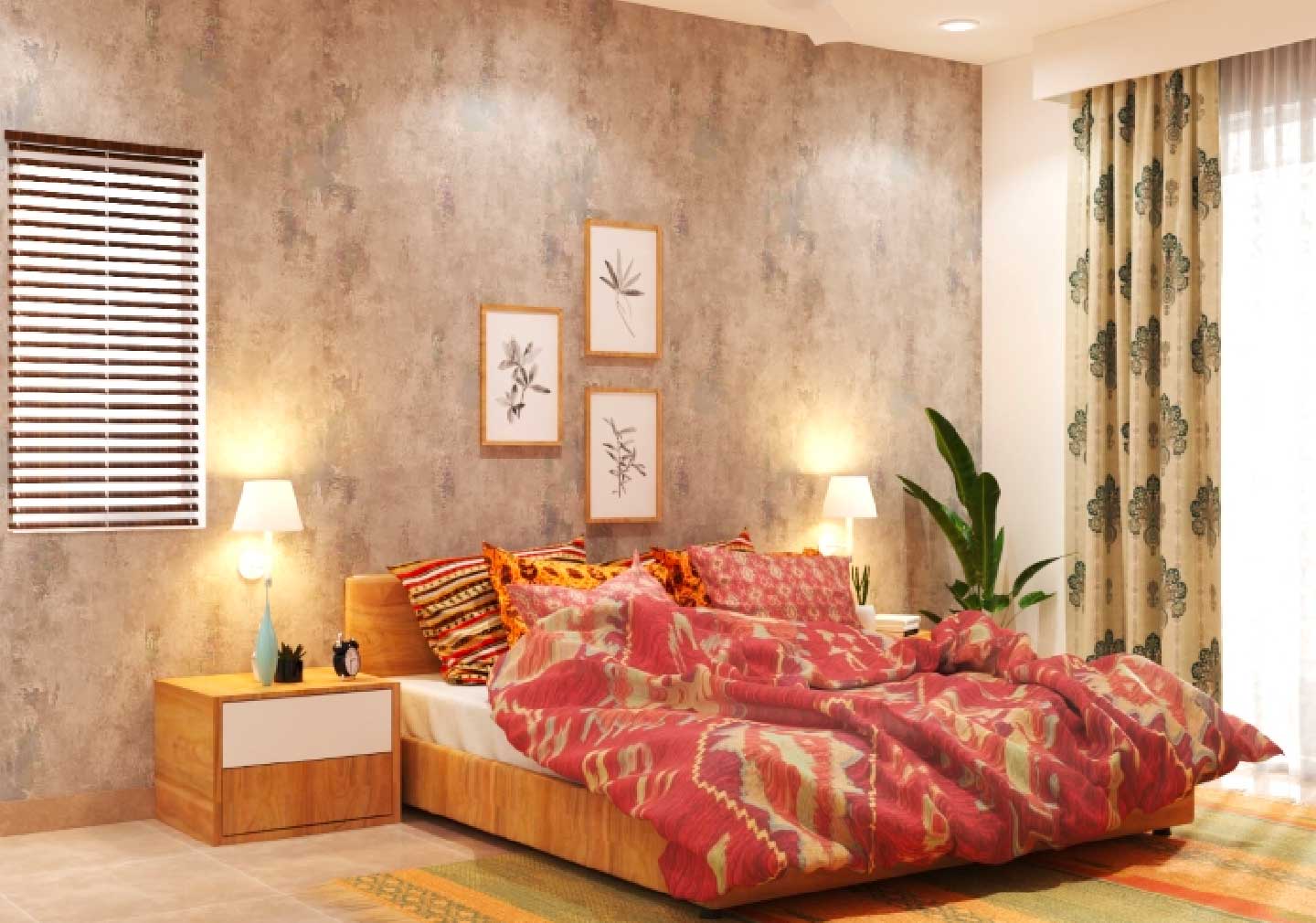 Choosing the right color is vital in any room in the house, but the color is absolutely crucial when creating a calming environment in the bedroom. A neutral color palette contributes to a relaxed, serene state of mind, and nowhere can you experience this more real than in a bedroom.
Decorate your bedroom with a soft, neutral light blue, beige, and creamy white palette. And the neutral palette goes beyond the walls—neutral drapery and upholstery work together to create a peaceful room where you can avoid the noise of the day.
#11: But No Harm in Dark Statement Colors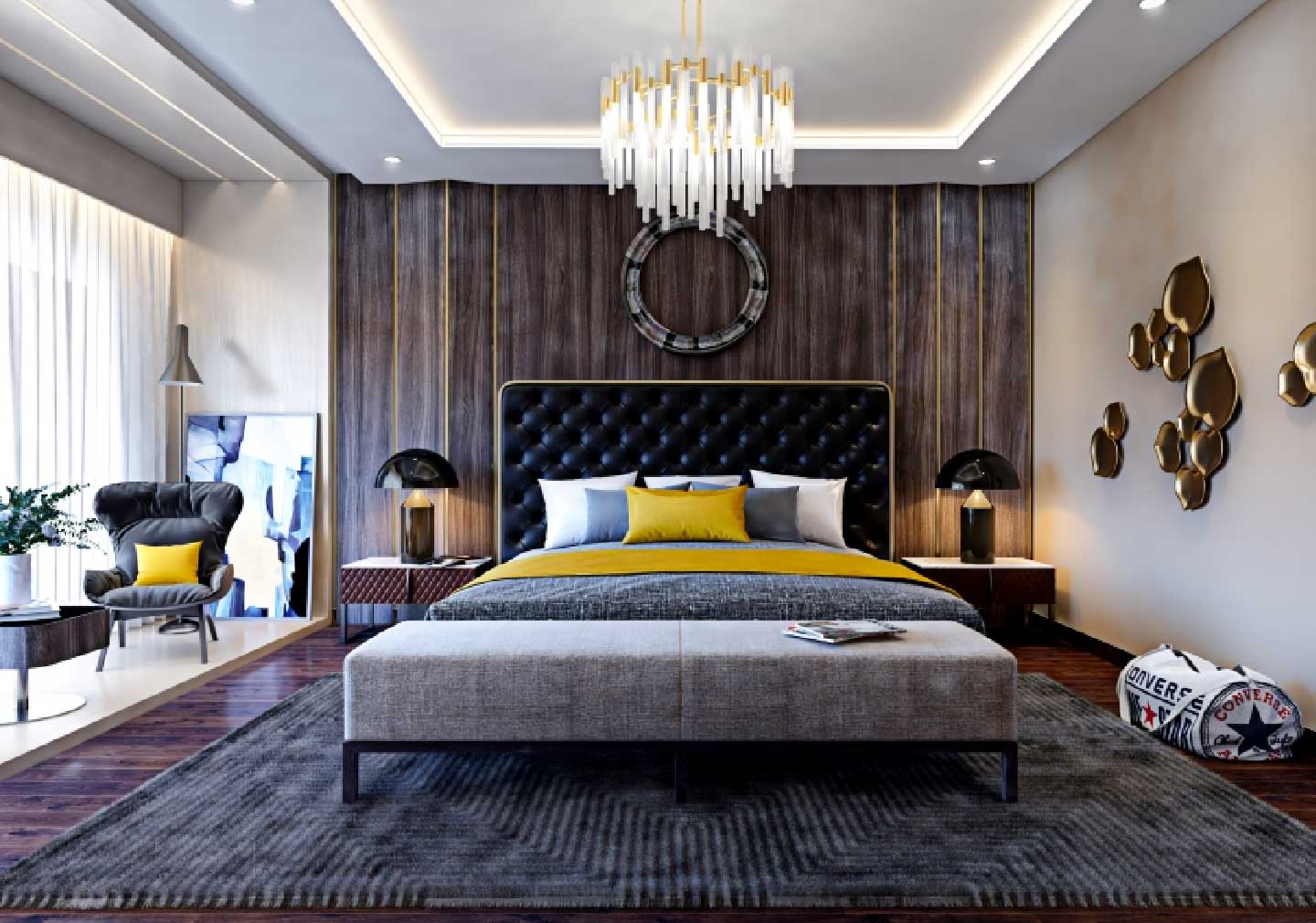 There's no question that the overwhelming headboard in this earthy space is part of why it is so comfortable. It extends beyond the reach of the bed over the wooden finish back wall to make this space look extra luxurious. The chandelier's ambiance and the false ceiling's embedded cove lights also do not harm the overall look.
The various textures in this style make it a visual pleasure.
It might be costly to decorate. Even if we wish it wasn't, decorating a magazine-worthy home costs a lot of money. Fabrics, rugs, chairs, mirrors—add it all up and it does some damage to the pocket. Put in some of the coveted high-end pieces, and you can blow your budget pretty easily. However, the good news is that particular stuff can be done quickly to get a high-end look without investing a lot.
With one or two investments (whether it's money or time), you can make it look like you invested a lot more than you really did.
Contact our Design Experts at Bonito Designs to help put together stunningly luxurious home interiors for you.
Start your journey with us and craft your
dream home
Make a statement, build a designer home.