Bedrooms are the hidden secret of every beautiful home. The space you wake up to every morning. A sanctuary one can escape to at the end of a busy day. One's bedroom should reflect their most personal preferences either through the style or the elements it is made up of. If you're renovating your bedroom or planning for a new one for your new home – here is everything you need to know about bedrooms in 2020
What makes a perfect bedroom?
There are certain factors that set the tone for achieving that perfect bedroom look. You can include the following factors during your design planning. 

Ergonomically designed space:
Figuring out the ergonomics of the elements of a room will help put everything you love into the right place. An ergonomically designed bedroom can help maximize the efficiency of the intent it is tailored to serve. 
Mood of the room:
As the bedroom is somewhere your mind rests, one should opt for designs that bring a clean and calm feel to the space. Bringing in natural elements like plants and textures that exude coziness relaxes the mind the most.
Planning:
For a clean look through the year, one should pay close attention to smart storage and space management. Storage units that work well with the color scheme and aesthetics of the room will be ideal.
The color scheme determines what should belong in the space and what should not. It sets a balance that is both visually and psychologically satisfying. Picking colors that you naturally gravitate towards and give you a sense of calm is always recommended.
Whether natural or artificial, proper lighting brings out the very best of the space you have taken special care to curate to suit to your taste. Do not restrict yourself and opt for multiple options available – as long as it satisfies your preference. 
What type of design is the best?
Design guidelines for the bedroom are totally based on one's personal preferences. But we see three styles that are predominant in Indian homes and have been adapted to cater to the homeowners.
Minimalist Bedroom Design:
A whole lot of clean lines and neutral color schemes, a minimalist design style is adopted when clean aesthetic and soft textures come together. Bare structures, functional furniture, and geometric shapes dominate throughout this design style. Pairing down to the bare minimums is the key to achieving minimalism.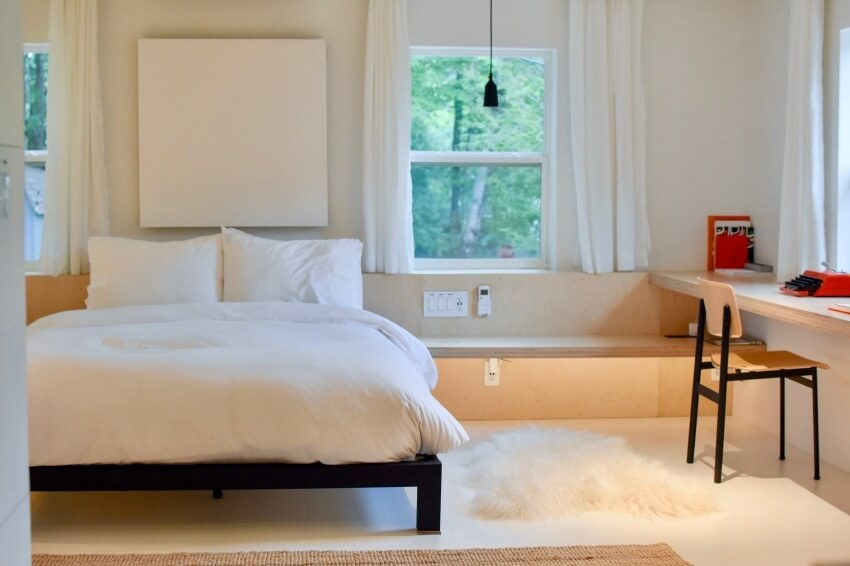 Traditional Bedroom Design:
Simple space planning with the main focus on the bed, wardrobe, and washroom – a traditional bedroom is the easiest to plan. With a color scheme and storage solutions being the only important factor one has to ideate on – a traditional bedroom is the perfect middle ground for minimalist and maximalist designs.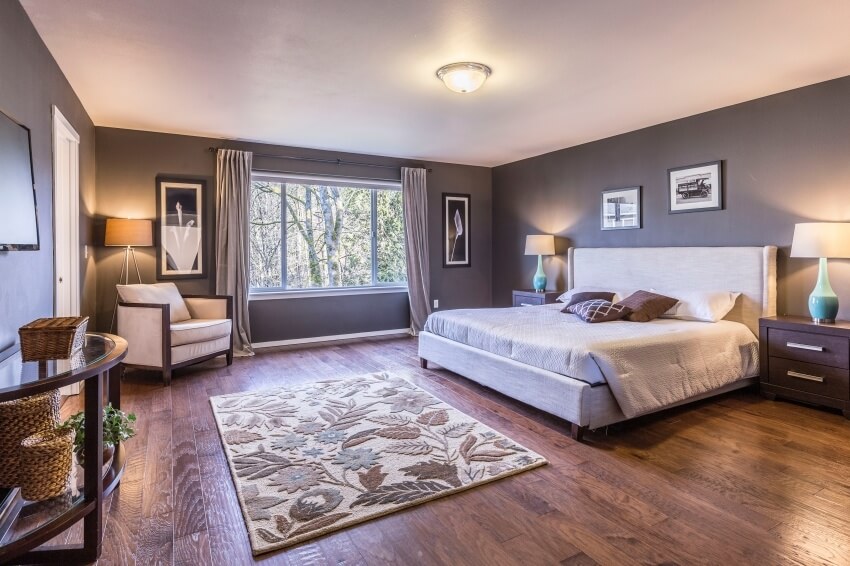 Maximalist Bedroom Design:
Maximalism is the other end of the variation. With a loud style composed of mixed patterns, curated collections, and saturated colors, there is an order to be found in the excess too. It is strongly recommended not to pair the bare minimums in this design style as in minimalism, but utilize the space in the boldest way possible.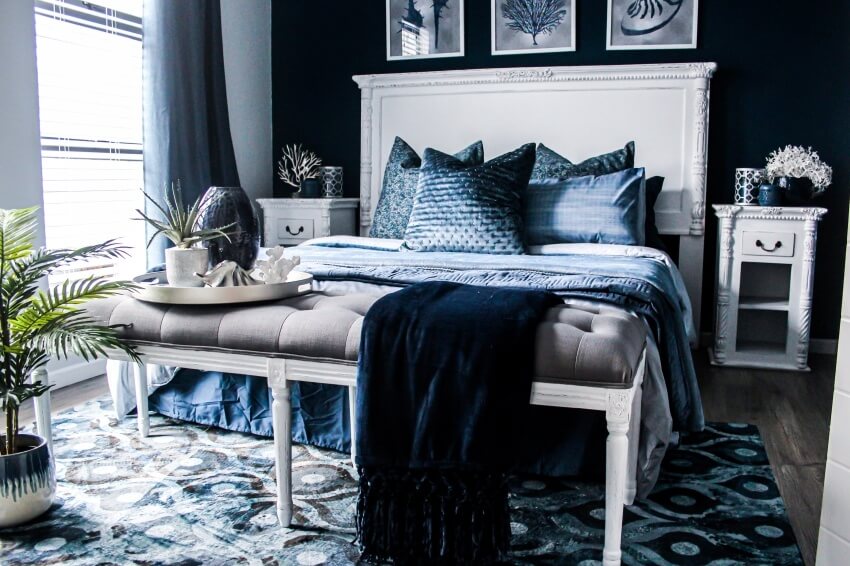 How to accessorize to appeal?
To make the bedroom your own sanctuary, you can add in elements that will make your time more enjoyable. Adding in elements that complement the theme will add on to the aesthetic value of the space. A few suggestions are:
Reading Nook with a Statement Chair
For all the bookworms out there, a corner dedicated to escape within the pages of a book is the best option. Add in a statement chair either in terms of design or in terms of color to elevate the appeal of the room. A bookcase to house all your tomes will complete your corner.
Soft Furnishing to Increase Design Lifeline for Bedroom 
A very important part of bedroom furnishing that increases the longevity of the design – soft furnishing keeps your bedroom updated. With seasonal changes, changing your curtains, cushion covers and carpets keeps the room looking fresh and cozy. It brings in the outdoors inside.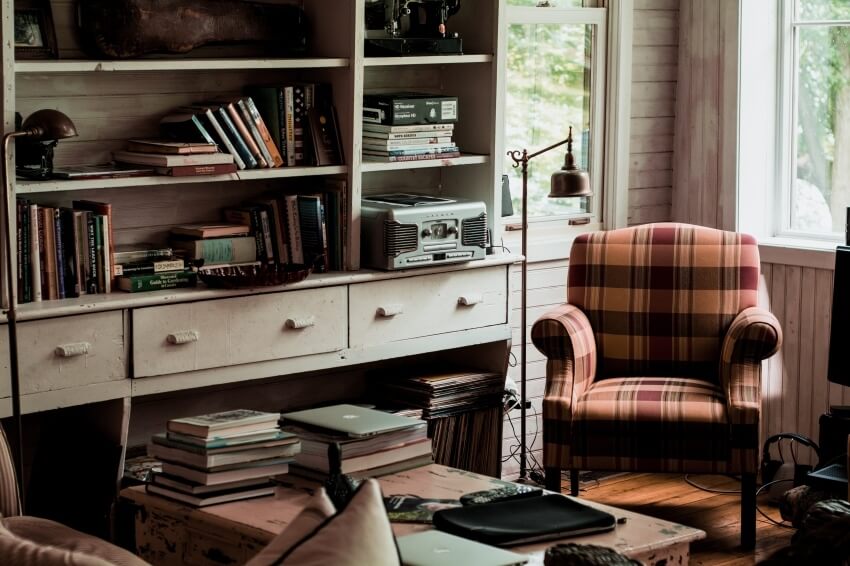 A statement four-poster bed
Make your traditional four-poster bed look stylish and stand out with a quality finish and renovated structuring. To add additional drama to the bed you can use layered curtains and layered bedding. A larger than life headboard can be the finishing touch to a bedroom of 2020.
Bedroom bed Decorate with art
If you are one to admire bare walls with bold artworks, this tip is for you. Put up a collage of bold paintings up on your bare walls to give your room dimension and edge all the while keeping a calm tone. It doesn't have to be an entire art gallery, but a selected few pieces that make you smile will go a long way in making a bedroom feel just right.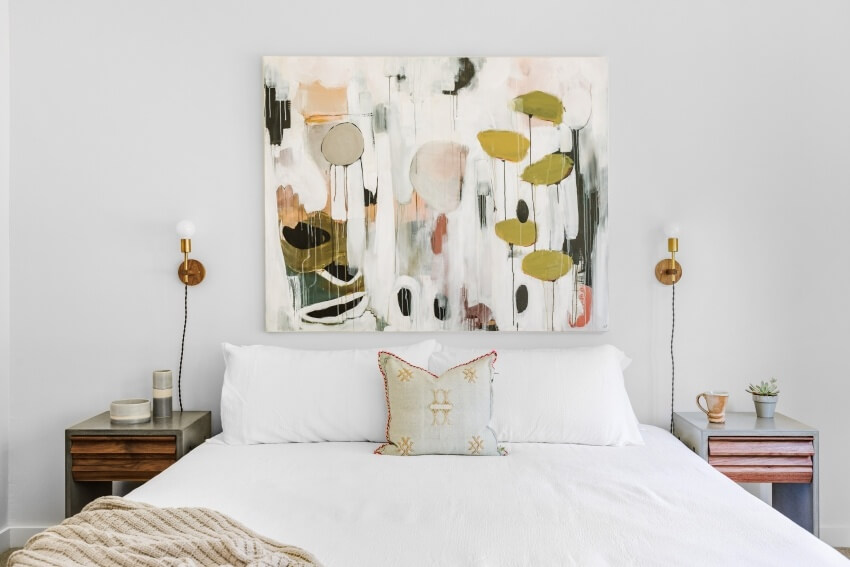 Focus with statement lighting
Highlight the best parts of your bedroom with accent lighting solutions. From bedside lamps to hanging drop lights in contrasting color schemes. Adding smart mood lights can help you adjust the lighting according to your requirements.
Leave tech at the door
When you need to unwind, technology should not become a distraction. Make your bedroom a tech-free zone to obtain a sound rest through the night and wake up fresh every morning.

Dedicated work zone
For any designer, a workspace in your bedroom is a big no-no. But that's not a reality. If you prefer working from home most of the days it is better to have a designated work area as far away from the bed as possible so you don't feel distracted from finishing up on that important paperwork.
Wall treatments like wallpaper, moldings, decorative paintings and more are alternative ways to jazz up your bedroom. One can add interesting artwork into the treatment and keep the furnishing minimal for a different outlook of the room.
After everything the space should reflect who you are and your preferences. A space where you can let your self unwind and relax. Let the very best of your personality shine with your bedroom and hit those 2020 bedroom goals.
For any interior design consultation, contact Bonito Designs – interior designing firm in Bangalore.