Ceilings are now more than just a roof above our heads. Décor has easily made its way into living room false ceiling designs. The fifth wall of the house is a fake ceiling. Designing living room ceilings have become as necessary as curtains and furnishings. The home, it is said, represents your personality, and the décor reflects your style. As a result, your choice of false ceiling designs for living rooms and drawing rooms with designer lights and colors reflects your taste and creative sense.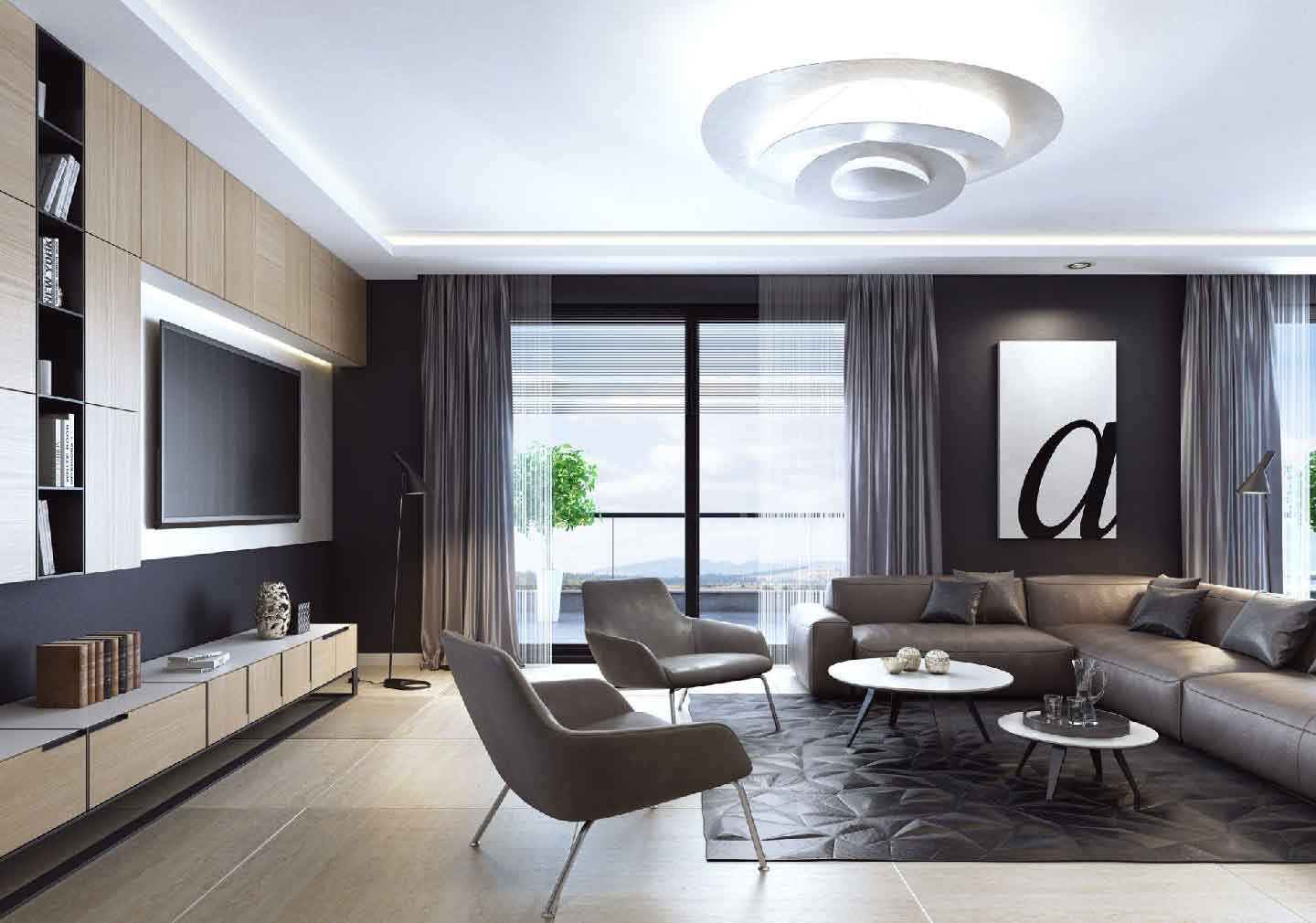 Consider false ceiling designs if you want to be entirely delighted with your decor. After all, correctly completed false ceiling ideas bring a lot of joy to the homeowner. Furthermore, an amazing room's false ceiling design is unquestionably the way to your guests' hearts (whether out of admiration or envy)!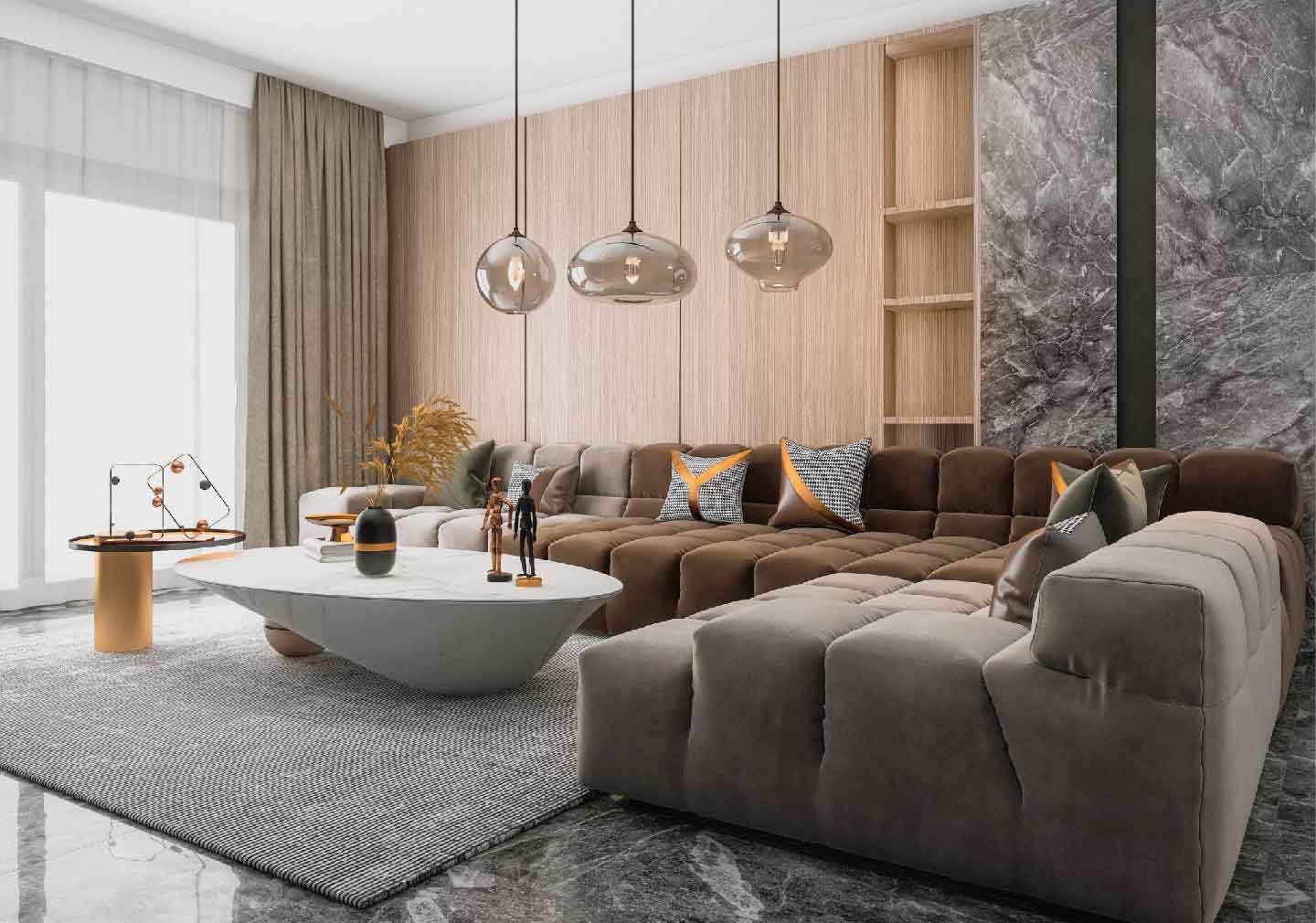 False ceilings for living rooms in India should contribute to the room's climatic, functional, and aesthetic requirements. The possibilities range from a simple false ceiling in the drawing room to a vibrant false ceiling color in the living room. Most of the time, end-users are solely concerned with the aesthetics of their surroundings.
False ceiling ideas for small drawing rooms, for example, differ from false ceiling designs for large drawing rooms. As a result, an architect or interior designer must evaluate all aspects of drawing room false ceiling ideas. Modern false ceiling ideas for living rooms not only serve the aesthetic needs of the room, but they also have numerous other advantages.
Top 5 false ceiling design ideas for living room
A false ceiling, also known as a drop ceiling or suspended ceiling, is an additional ceiling that is installed beneath the primary ceiling. False ceilings can increase a room's aesthetic appeal, conceal wiring and pipes, improve acoustics, and adjust temperature. They are available in a range of materials, styles, and finishes, and may be tailored to any style or budget.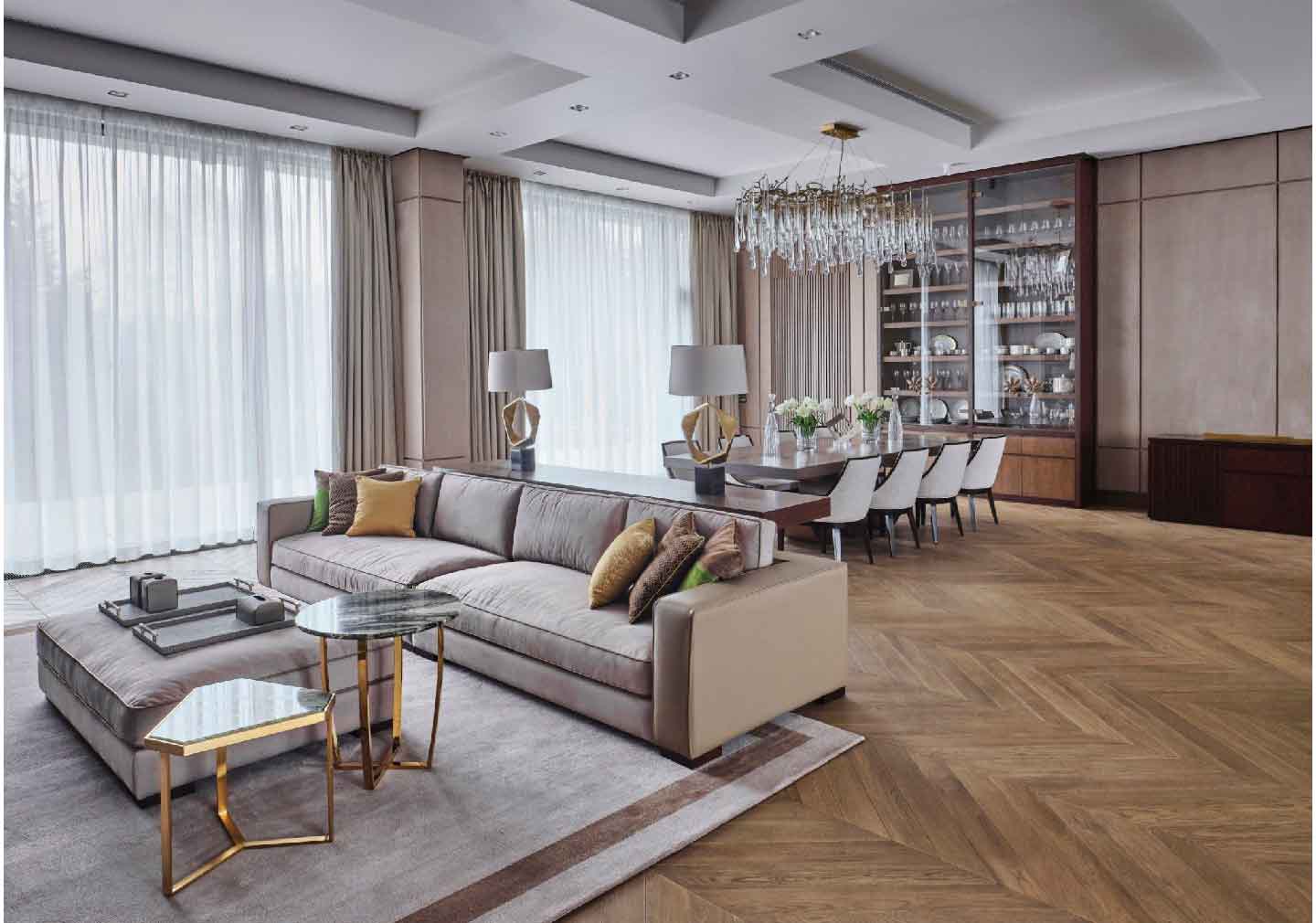 False ceiling designs for living room can be made in many different designs. Ceilings can be designed in the shape of a bar, a grid, or, if you're feeling creative, a wavy false ceiling pattern with lots of show lights. Homeowners strive to make their ideal residence look its absolute finest. One of the biggest benefits of having a fake ceiling is that it enhances the design of the house, giving it a contemporary and chic appearance. This blog will look at several false ceiling designs for living room that you might want to consider.
Here are some amazing false ceiling designs for living room in 2 BHK interior design, 3 BHK and penthouse home interiors.
Highlight the fifth wall with gypsum ceiling
Gypsum is a lightweight, simple-to-install material commonly used for false ceilings. It may be molded into many forms and designs and painted in any color to fit your living room's decor. False ceilings made of gypsum board can be plain or patterned, and they can include lighting fixtures or other ornamental elements. They are also fireproof and offer outstanding acoustic insulation.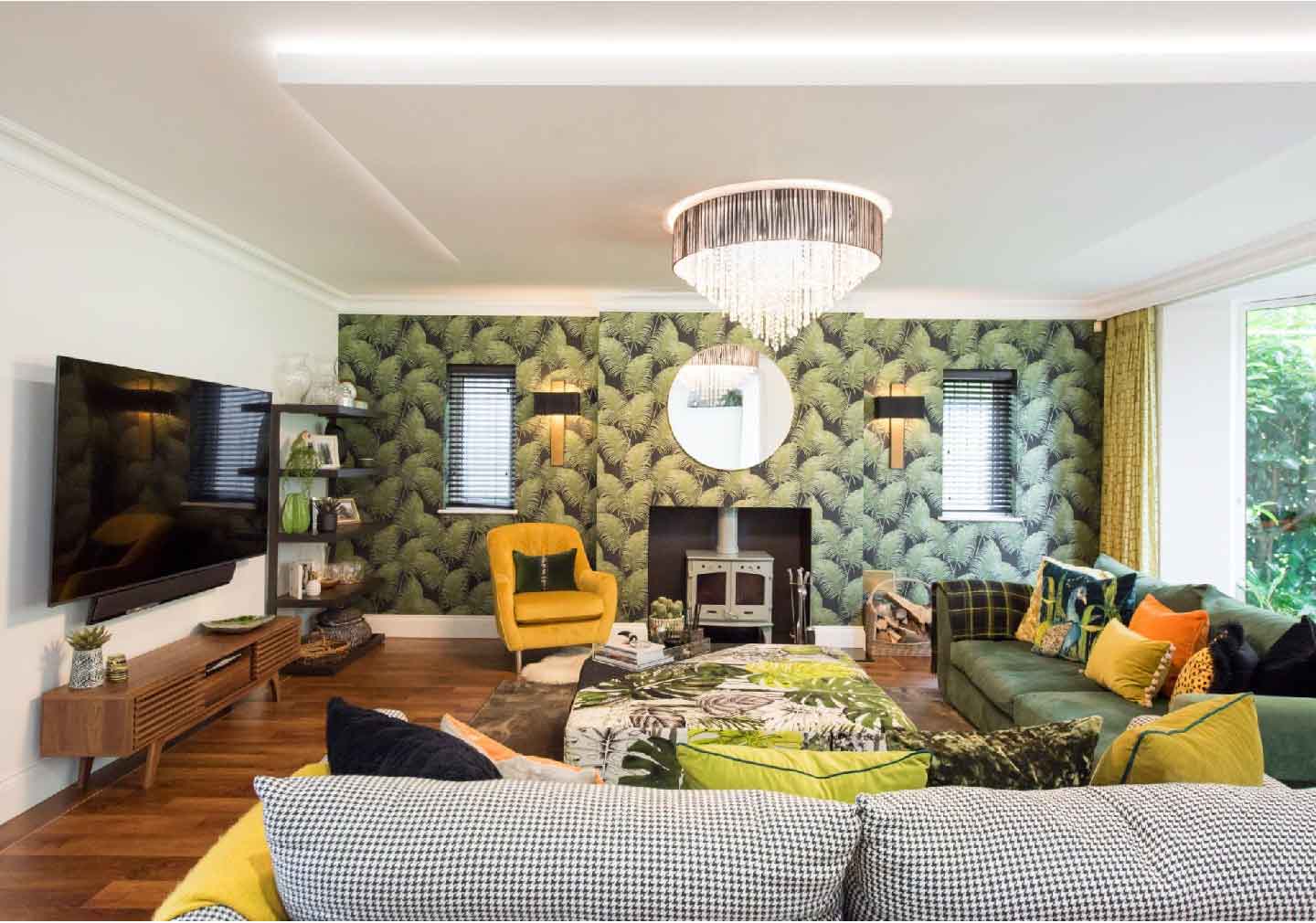 Get trendy with POP False Ceiling design
POP ceiling design is simple to form and can be used to make complicated patterns and decorations. POP false ceilings can be painted any color and have recessed lighting, spotlights, or pendant lights installed. They are long-lasting and robust, and they can bring a sense of elegance and sophistication to your living area. Innovative lighting fixtures will quite literally brighten your POP false ceiling. The best part is that all the wiring can be hidden between the original ceiling and the false ceiling, in case of POP ceiling designs.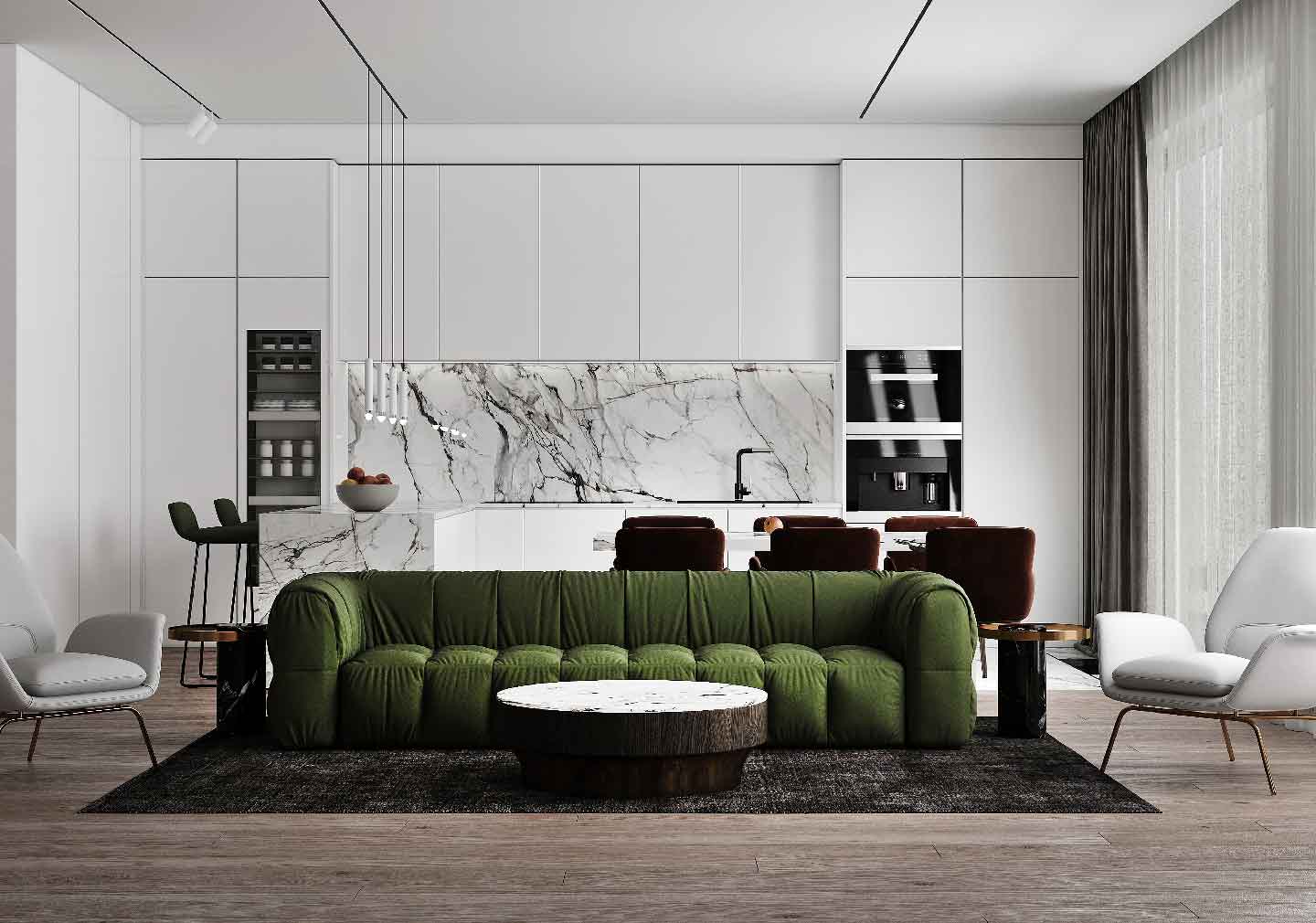 Wooden false ceiling makes it different
Consider installing a hardwood false ceiling in your living room if you want a natural and pleasant aesthetic. Wood panels are a versatile material that can be used in a wide range of styles and finishes, from rustic to contemporary. False ceilings made of wood can be constructed as panels, planks, or beams and stained, painted, or left natural. For added atmosphere, they can contain lighting fixtures such as recessed lights or chandeliers. However, there's an oops! Wooden ceiling designs should be avoided in places which have humid climatic conditions.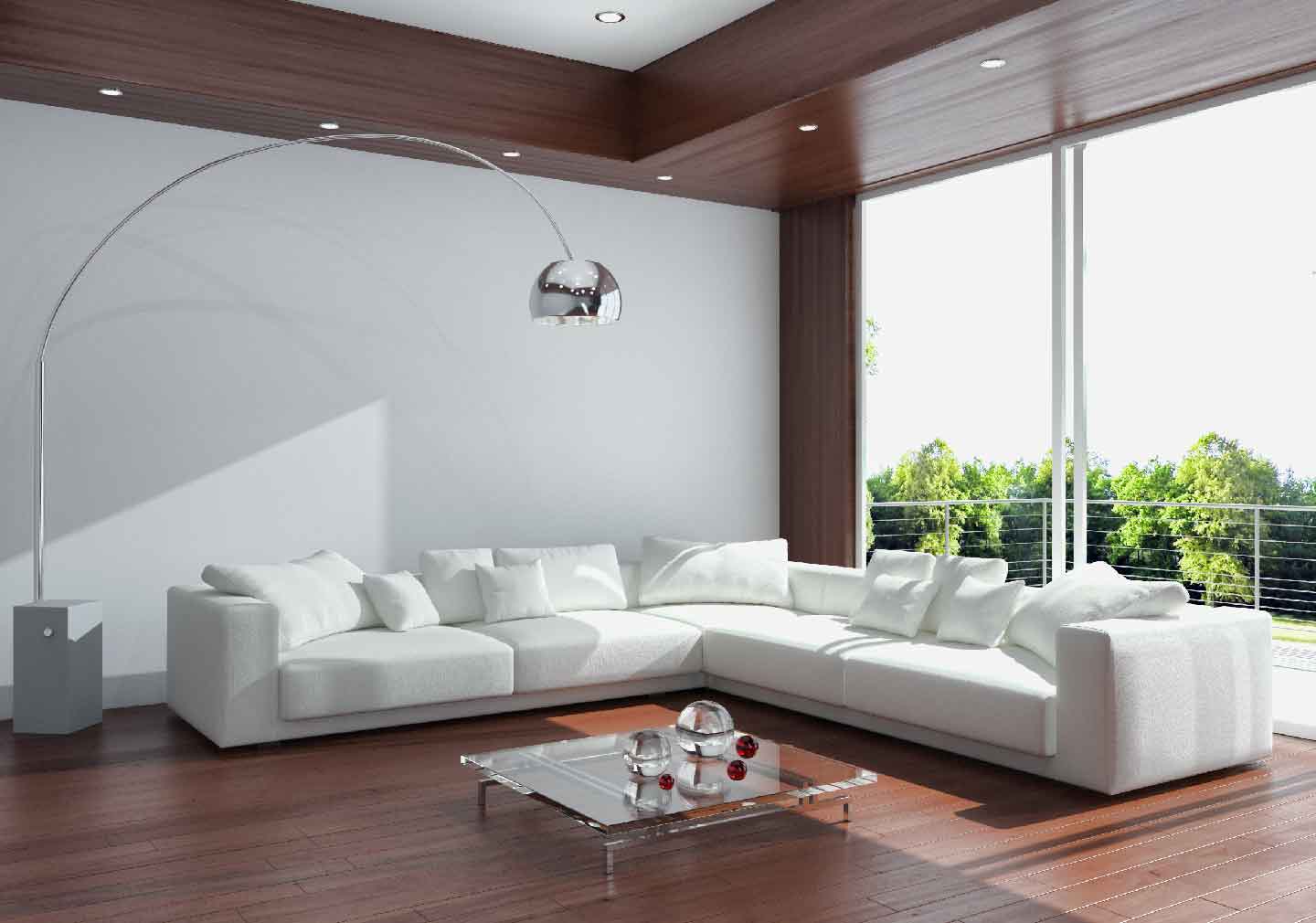 Make it sound proof with acoustic ceiling
Living room false ceiling design can make you go crazy with unlimited ideas on board. Consider putting an acoustic false ceiling in your living room to improve the acoustics. Acoustic ceilings are meant to absorb sound waves and reduce noise levels, making them perfect for music, movie, or other entertainment activities in living rooms. Acoustic false ceilings are available in a variety of materials, including mineral wool, fiberglass, and acoustic foam, and can be tailored in a variety of patterns and finishes. If you have a lounge cum living space, then this false ceiling design is absolutely your call.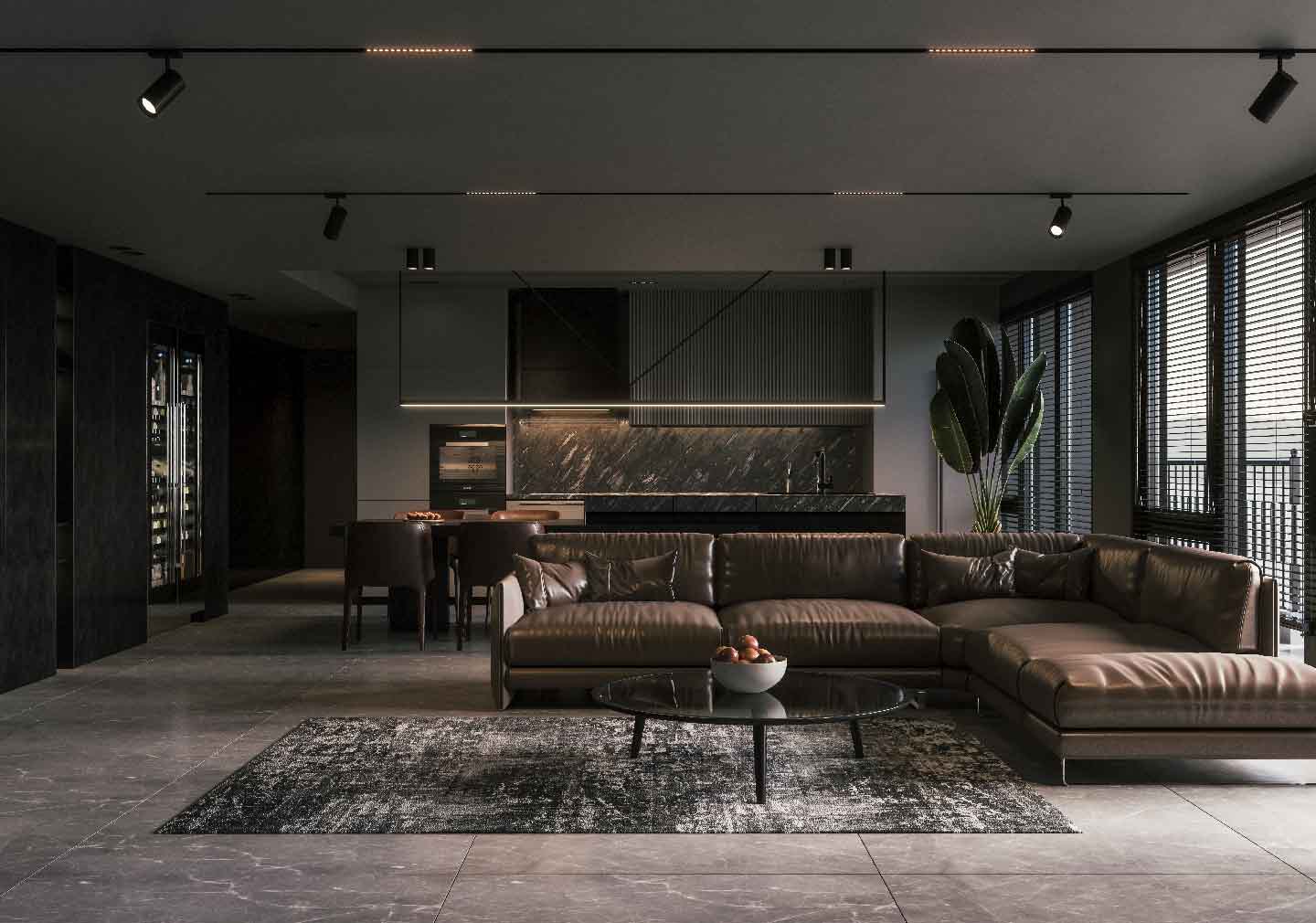 Make it different with fabric styling
Fabric false ceiling designs for living room are an excellent alternative for a soft and warm effect in your living area. They're constructed of lightweight, breathable materials like polyester or cotton that may be stretched over a frame to create a flat surface. To match the style of your living room, fabric false ceilings can be printed with a variety of motifs and patterns, such as floral, geometric, or abstract. Ceiling lights, such as LED strips or pendant lights, can also be used to create a warm and inviting ambiance. There are fabricated panels too which can be used as a false ceiling.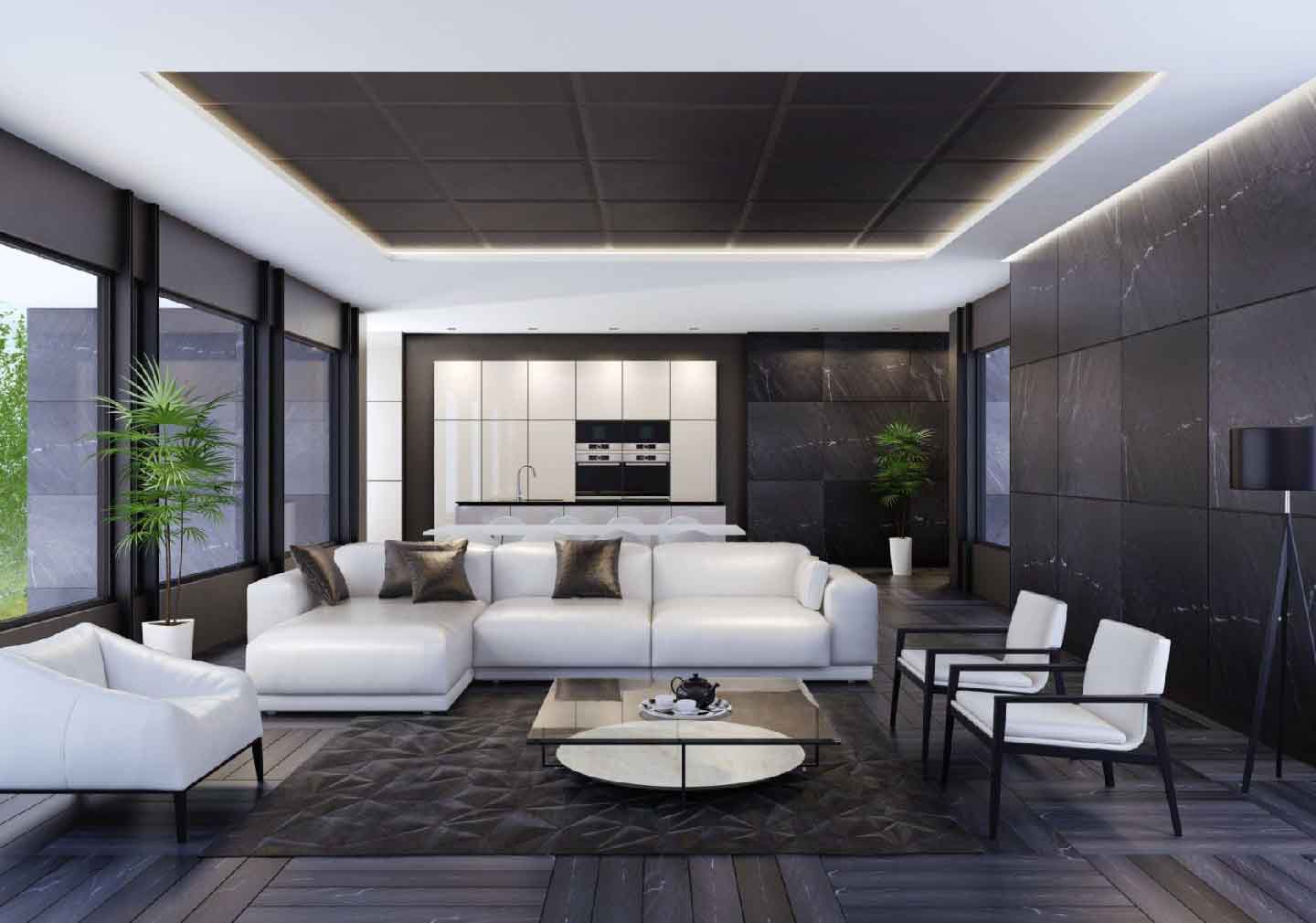 The latest modern technology is the key to comfort in most modern homes. Yet, this is always accompanied by an army of wiring, electrical fittings, and other unsightly parts. Most recent projects and designs in urban India take these modern conveniences into mind. This has also resulted in the false ceiling design, which is a somewhat lower but more functional ceiling design that contributes to a neater, more stylish home interiors.
Apart from accessorizing your living room space, false ceiling design can change the entire look of your home.
There are different methods for designing false ceiling designs for living rooms. But how does one go about selecting the best one for their home? If you're not sure where to start, try a consultation with Bonito Designs, India's real interior design brand. With a panel of design experts on hand at all times, you can expect a hassle-free approach to choosing the greatest designs for every area in the house.