A two-bedroom apartment is a popular style of house, particularly in Indian cities. With more and more properties becoming homes for nuclear families or young couples, 2 BHK flat interior designs are in high demand. A well-designed two-bedroom apartment can have all of the ingredients for an aesthetically beautiful and highly functional home. Several considerations should be made when designing a two-bedroom house.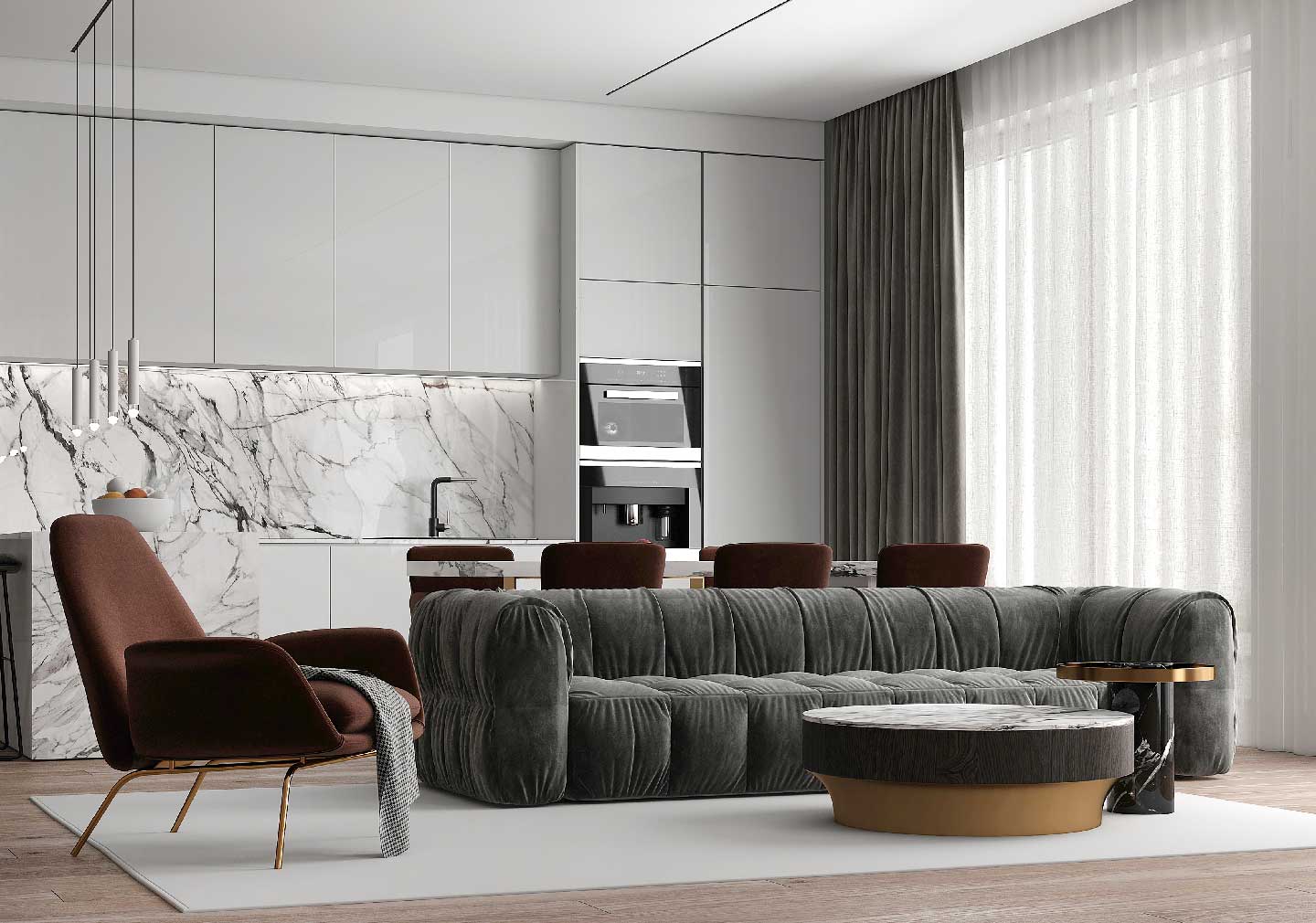 Designing a 2 BHK apartment is a time-consuming task that becomes more difficult when you lack direction. To begin with, just because it's a two-bedroom apartment doesn't mean the décor has to be conventional and basic. Bonito Designs presents a load of ideas for a 2 BHK flat which will help you equip your apartment to the best of your ability.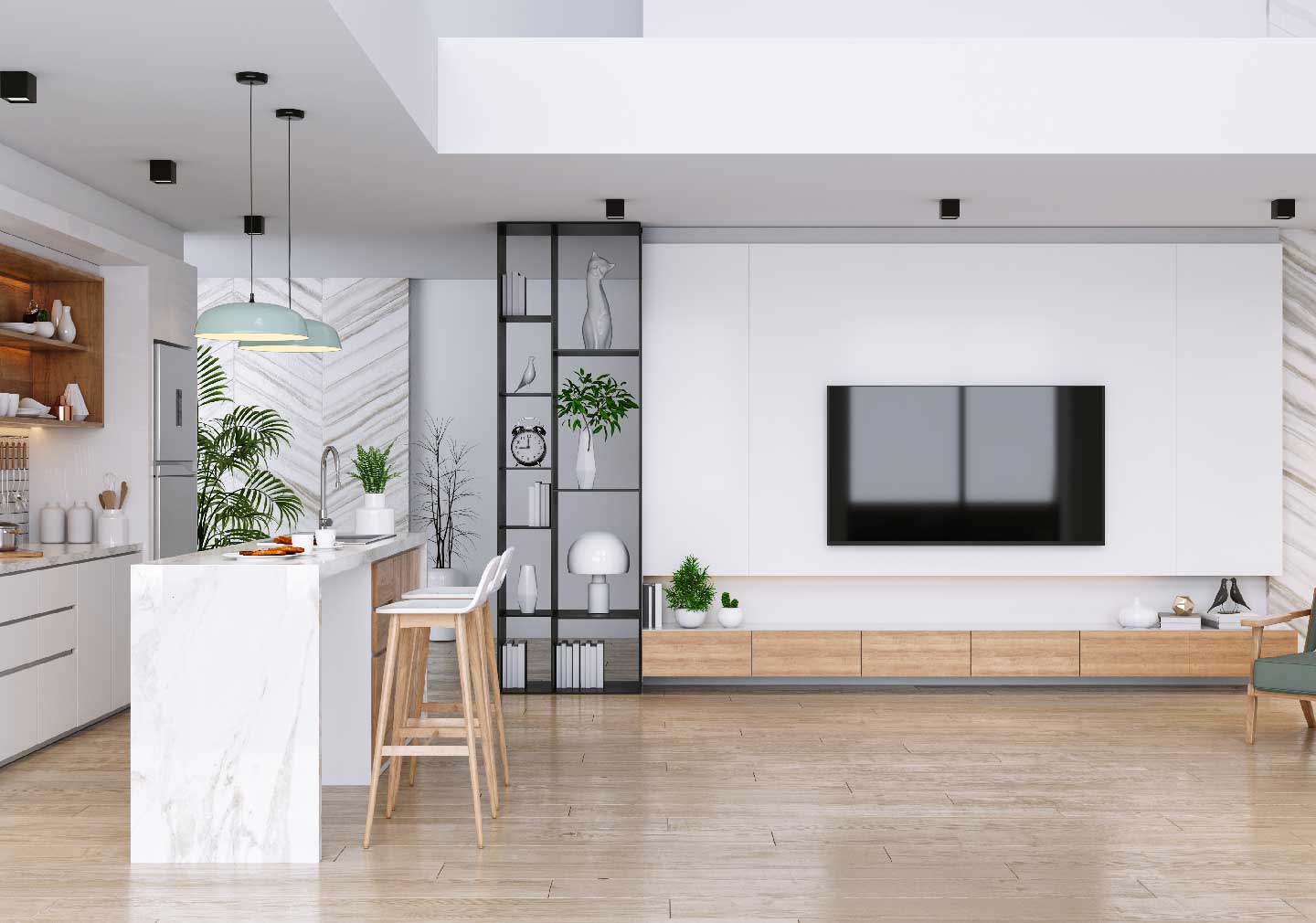 For 2 BHK home interior design, it is critical to consider the right combination of color palette, lines, texture, lighting, and geometry. Before creating any place, it is critical to select features that are appropriate for the space. Every element is important to the overall design and must work in harmony. To ensure the room doesn't look bizarre when put together, create balance in the elements, highlight a few as a focal point, and work with scale and proportion.

10 ideas to enhance your 2 BHK home interiors
Interior design for a two-bedroom house might be difficult since you must create useful and elegant places in a small space. Yet, with proper planning and execution, you may change your 2 BHK home interior design into a welcoming and comfortable home. Here are some interior design ideas for a 2BHK home to help you maximize your space:
Choosing that perfect color scheme is very important
The color palette you choose can have a big impact on how expansive a room feels. Whites, beige, and pastels, for example, can make a room appear larger and brighter. Accent colors such as gray or blue can also be used to provide depth and dimension to a room. Dark colors and dramatic patterns on the walls tend to make a place feel smaller and more confined. Colors have a psychological impact on our minds as well as an aesthetic impact. They have the ability to influence our moods, making us feel calmer with cool tones and more enthusiastic with bright tones.
Better layout and space utilization
Don't be anxious if your 2BHK flat is small. When designing your 2BHK home plan, make sure to optimize the use of every available space. To make the most of your space, choose versatile furnishings, home office spaces, master bedroom area and efficient storage solutions wherever practical. Choose furniture that is both eye-catching and functional.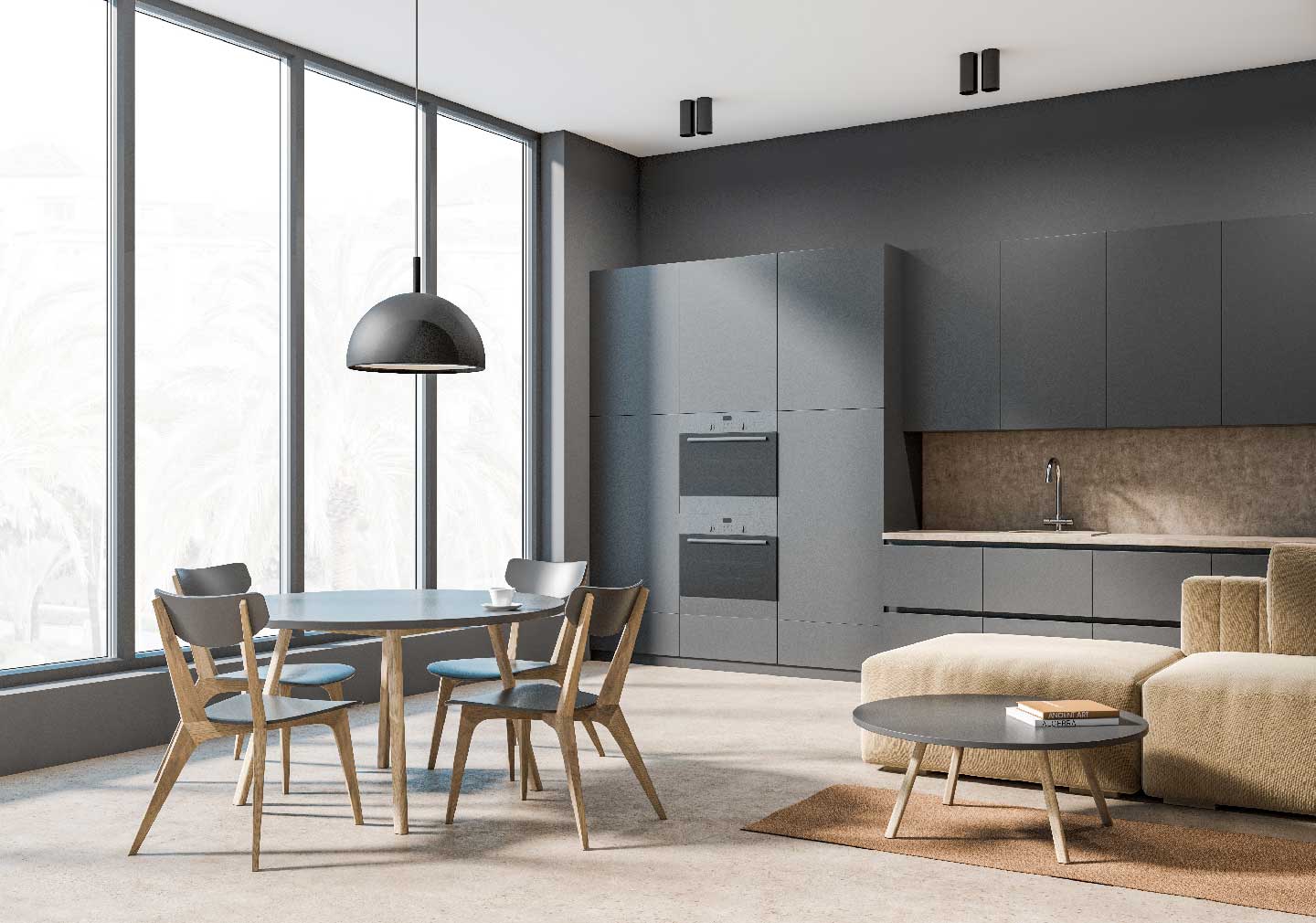 Also, avoid leaving any blank corners or spaces. For example, in an inconvenient corner of your bedroom, you can add a swing or a nice chair to create an additional seating area. Even if you are working on the interior design of your living room 2BHK flat, attempt to make use of any hidden corners and places. A little nook with a bench near the window can be added to the living room or modular kitchen that offers a second seating place.
Use multifunctional furniture
Every piece of furniture in a small apartment in 2 BHK home interior design must serve a purpose. Choose furniture that may serve many purposes, such as a TV unit, sofa bed or a coffee table with built-in storage. This might help you make the most of your apartment's space while also keeping it clutter-free. You can also order custom furniture with dramatic silhouettes and forms to bring drama and interest to your home. It's a good idea to get your customized furniture designed when you're finalizing your house design.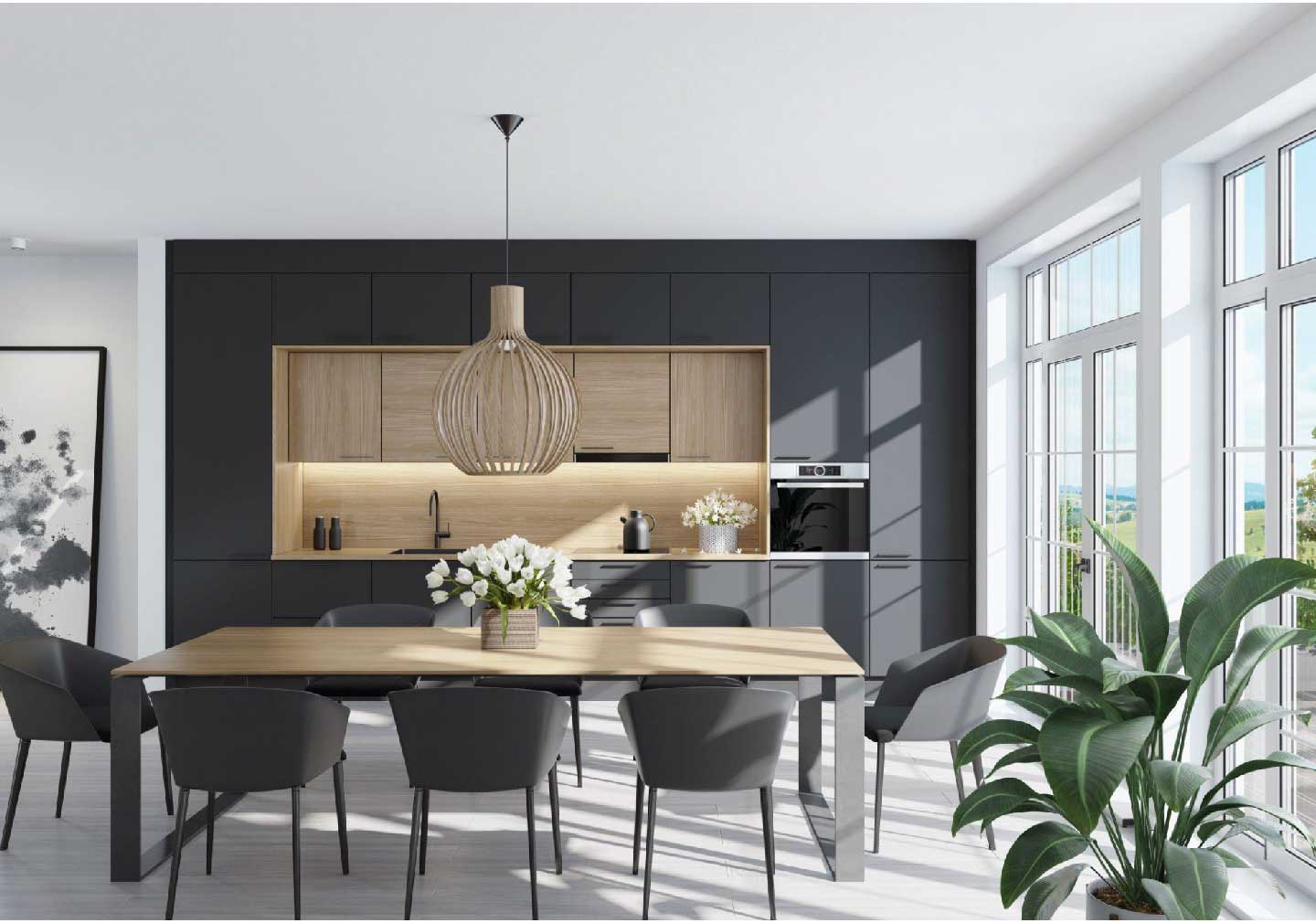 Mirrors can definitely make the space look big
Mirrors can create illusions. Mirrors are a great way to make a small space feel larger and brighter. To bring natural light into the space, hang a huge mirror opposite a window. Mirrors can also be used on closet doors in 2 BHK home interior design or as a decorative element on the walls to add depth and dimension.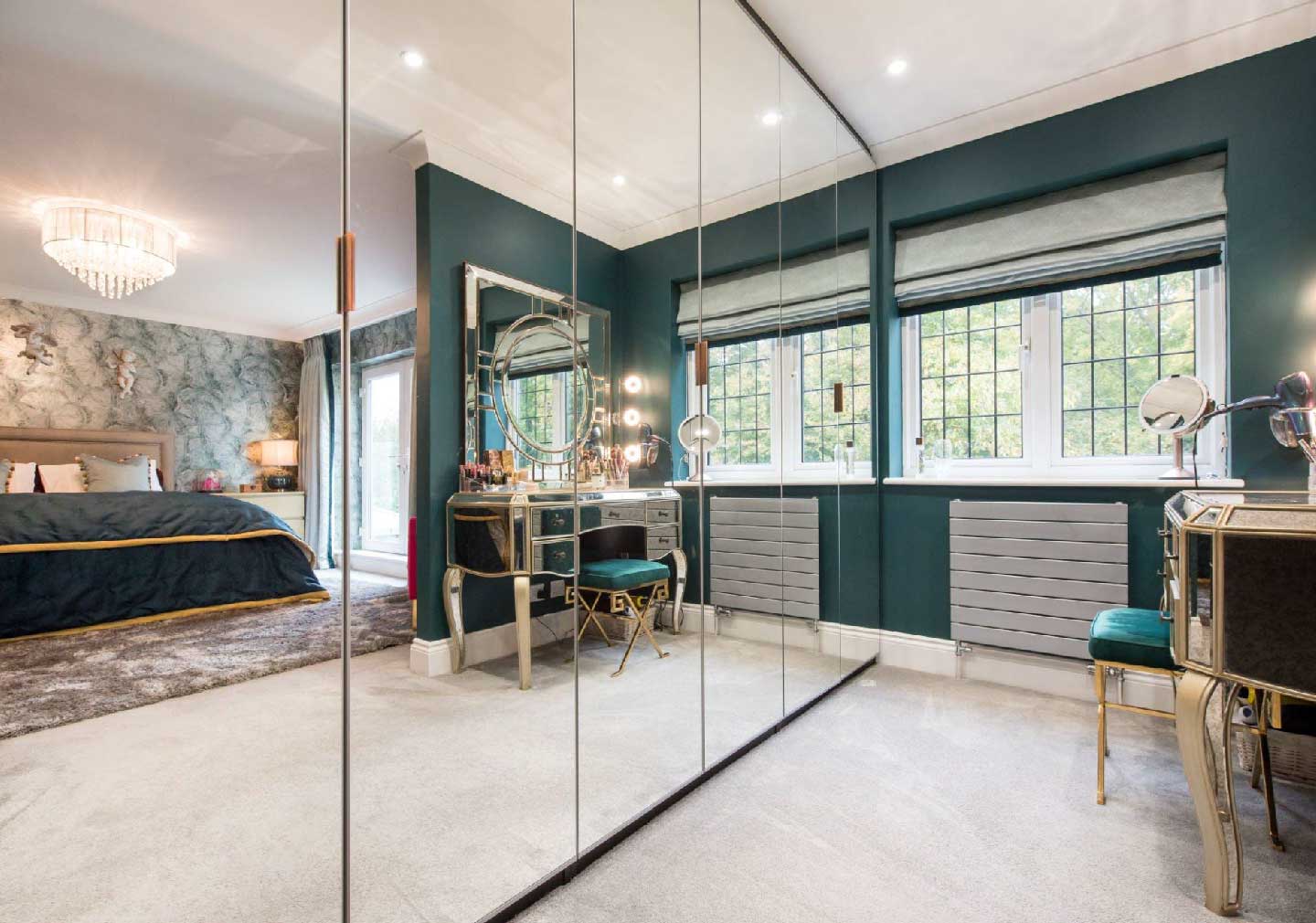 Proper lighting can make the space look better
Lighting is an important aspect of interior design since it can create atmosphere and mood in a room. To create a warm and inviting ambiance in your 2 BHK flat interior design, combine overhead lighting, task lighting, and accent lighting. Dimmer switches can also be used to alter the intensity of light in various regions of the dwelling. Adequate ambient lighting can instantly make the space look bigger and better.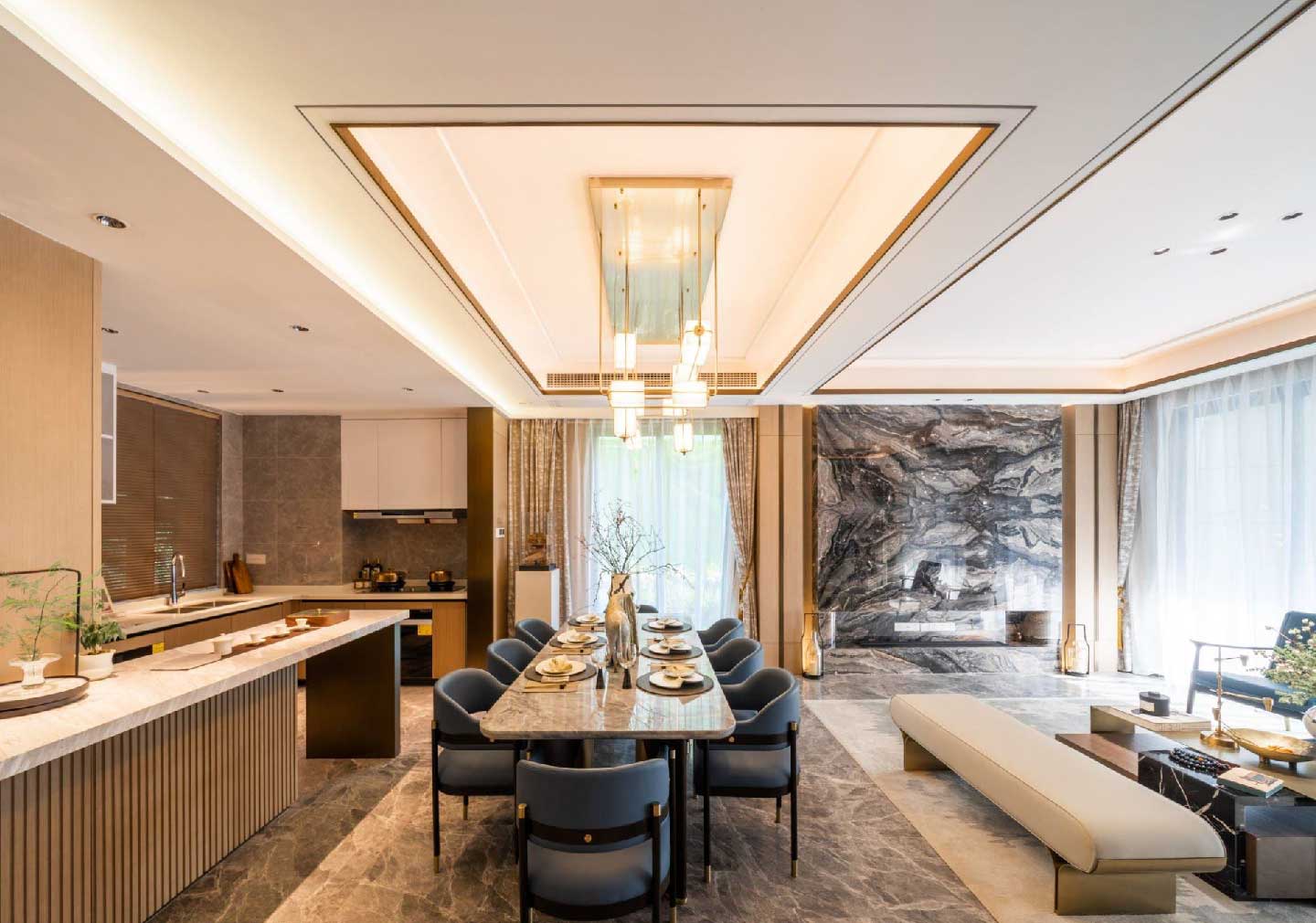 Add greens and bring the outdoors in
Plants are a great way to bring life and color into your space. They can also assist to filter the air and promote relaxation and tranquility in any bedroom designed. To add a touch of greenery to your home, choose low-maintenance indoor plants such as snake plants, spider plants, or ZZ plants.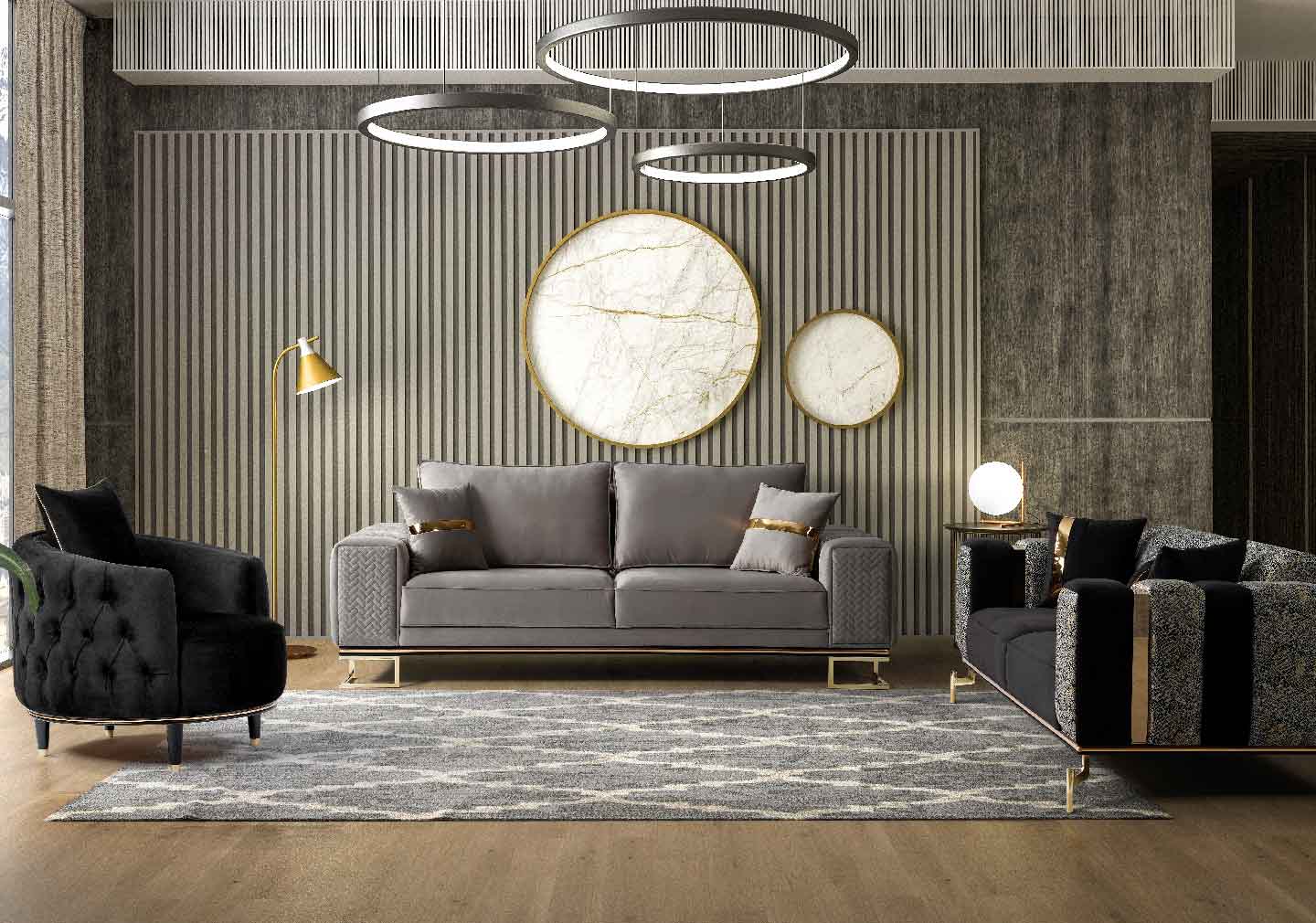 Choose upholstery that complements the theme
Curtains and drapes can enhance a room's beauty and sophistication. Pick drapes that complement your home's color scheme and design. Choose light prints. Do not overdo with heavy and bold patterns. Sheer curtains can make a space feel more open and breezy in 2 BHK home interior design, whereas heavier drapes can add warmth and coziness.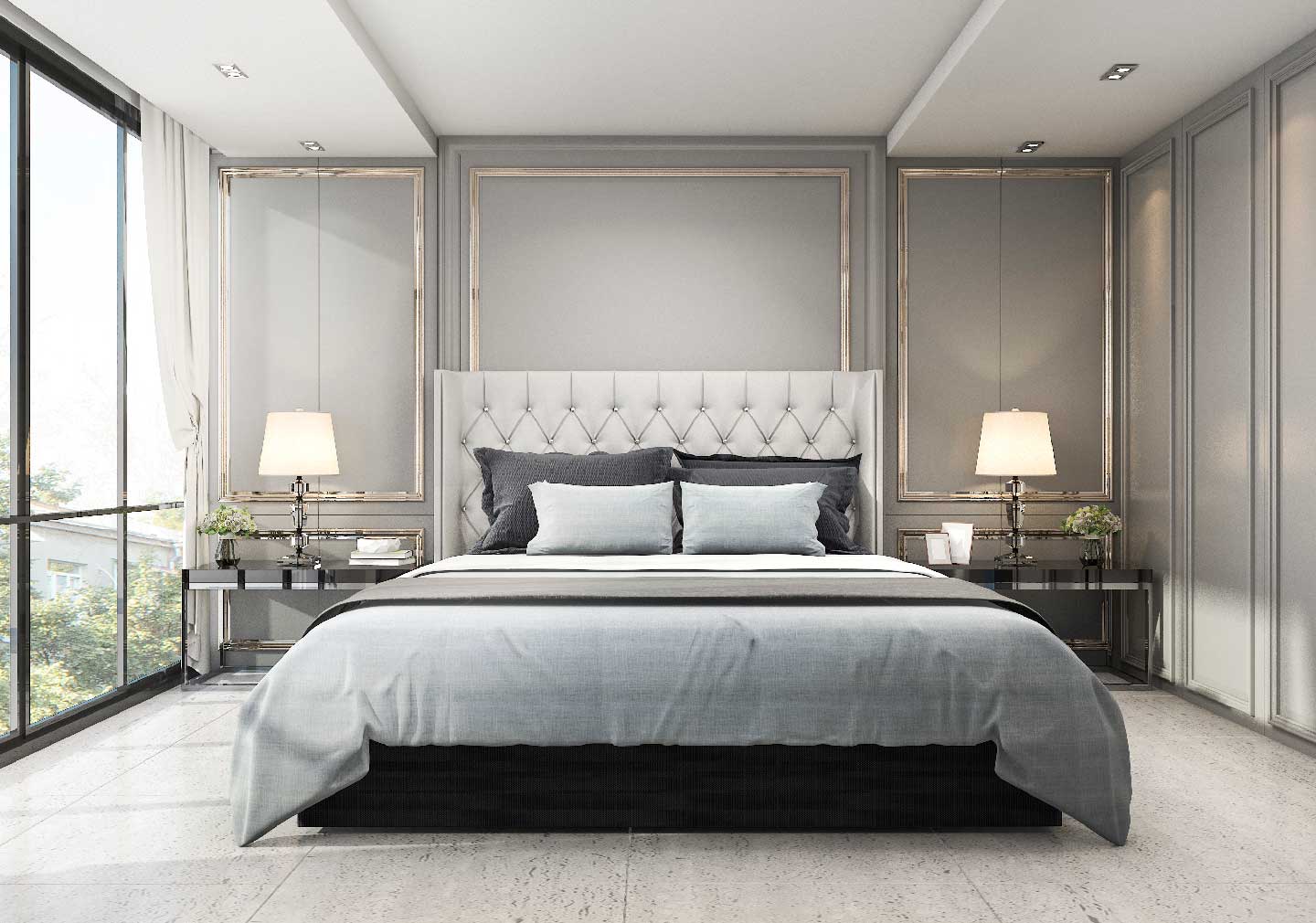 Rugs can enhance the layout
Area rugs can be used to help separate different spaces in your apartment, such as the living room, dining room, or bedroom. Select rugs that are suitable to the size of the space and complement the color palette and design of your home. This might help to produce a unified and elegant appearance in your 2 BHK flat interior design.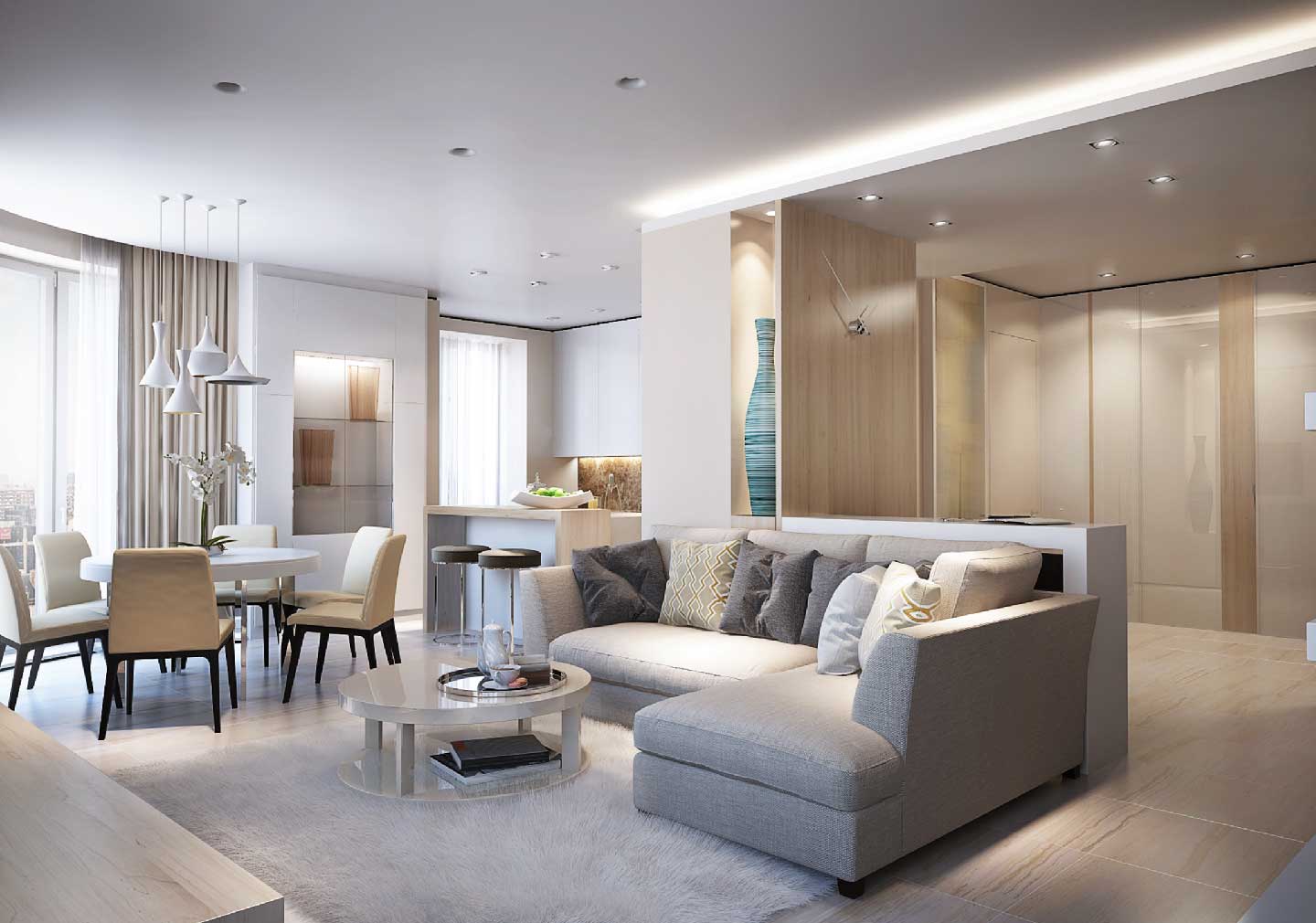 Add artworks which you love
Using artwork to personalize a place may be a fantastic way to add visual interest, convey your individuality, and make a room feel more friendly. Consider the room's purpose and aesthetic before selecting artwork. For example, tranquil, quiet artwork may be appropriate in a bedroom, but more vivid and bold works may be appropriate in a living area. You may also utilize artwork to add fresh hues to the room in 2 BHK flat interior design.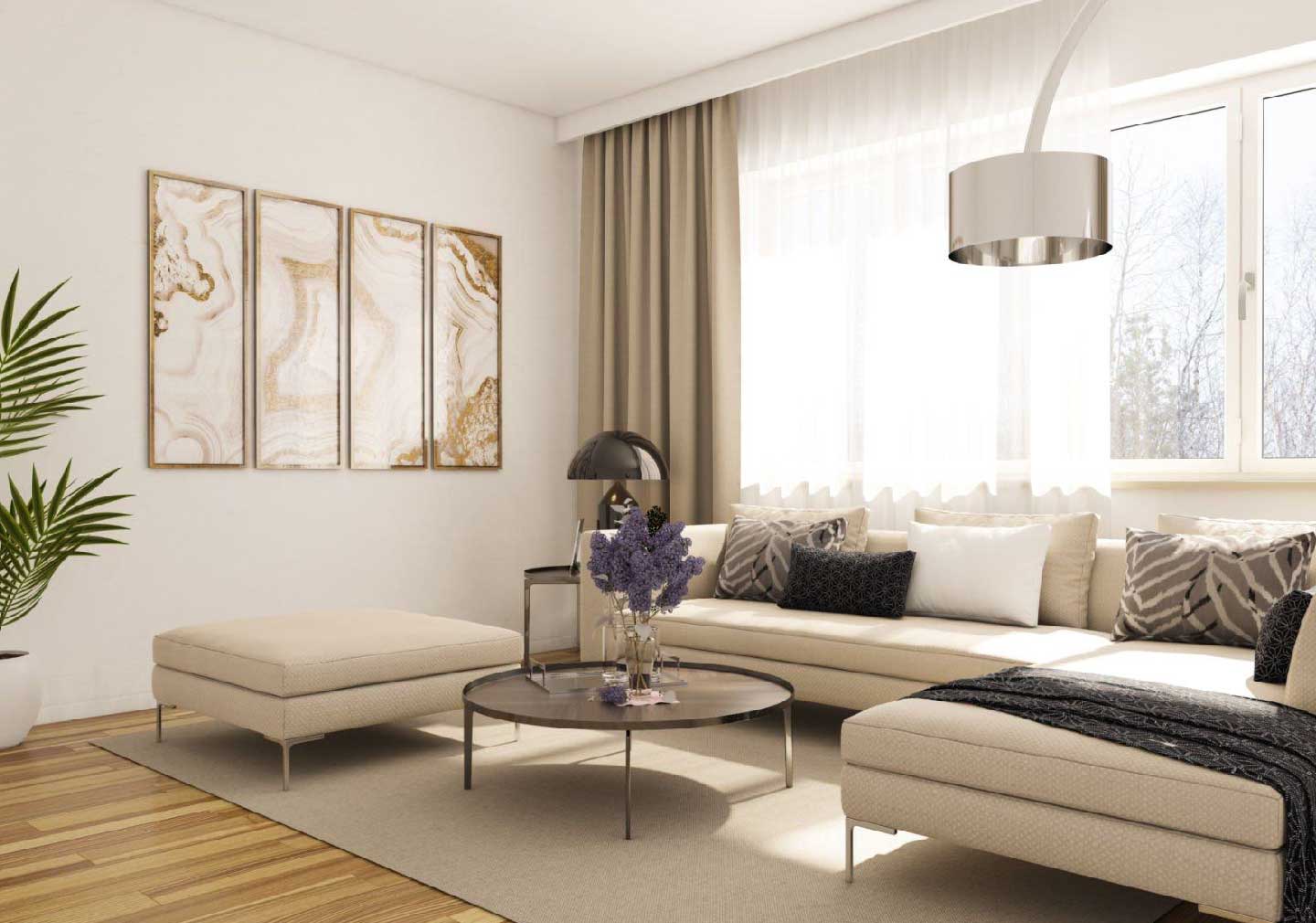 Add jaali partition which can make the space look breathable
To establish separate rooms in open-plan living areas specially for 2 BHK's, use jaali walls as room dividers. A jaali wall can be used to create a stunning separation between the living room and the dining area, or it can be used as a privacy screen in any bedroom designed . A light source can also be placed behind the jaali wall to produce a stunning effect and provide warmth and comfort to your home. Jaali walls are a one-of-a-kind and exquisite way to incorporate cultural heritage and texture into your interior design.
The key to designing a 2 BHK flat interior design is to maximize space while allowing people to move about freely. Pick a style that meets your needs and your budget, and use versatile furniture only when essential. Finally, to make your home appear larger than it is, use a lot of white and open shelving! Bonito designs promises hassle free solutions for your 2 BHK home interior design and you can have the dream home of your desires. Connect with us and get your dream home designed by us today.