Introduction to Bedroom Decor Ideas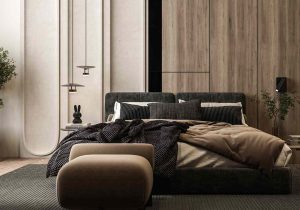 Your bedroom is not just a place to sleep; it's your personal sanctuary. It's the space where you can unwind, relax, and express your personality through decor. In this blog, we'll explore various bedroom decor ideas that can transform your bedroom into a haven of comfort and style. 
When it comes to bedroom decor, the possibilities are endless. From choosing the right colour palette to incorporating trendy interior designs, your bedroom can be a reflection of your unique style. Let's dive into some inspiring ideas to spruce up your personal space. 
Bedroom Wall Decor Ideas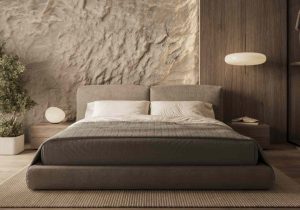 Walls are like a blank canvas in your bedroom, offering an opportunity for creative expression. Bedroom wall decor can set the tone for the entire room. From vibrant paint colours to elegant wallpapers and eye-catching wall art, the options are vast. 
Discover how to use textures, patterns, and colour combinations to create a stunning focal point in your bedroom. We'll also discuss the importance of choosing the right wall art, whether it's framed artwork, a gallery wall, or even a large statement piece. 
Master Bedroom Decor Ideas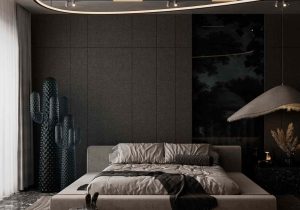 The master bedroom is often the largest bedroom in the house, and it deserves special attention. With master bedroom decor ideas, you can turn this space into a luxurious retreat. We'll discuss the importance of choosing the right bed, bedding, and furniture to create a cohesive and harmonious look. 
Furthermore, we'll explore the idea of creating a cozy reading nook or a small sitting area in your master bedroom. This space can be your private getaway within your home, allowing you to relax, read, or simply enjoy a cup of coffee. 
Embracing Bedroom Interior Designs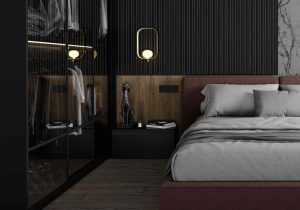 Bedroom interior designs encompass the entire room, from layout and furniture placement to colour schemes and lighting. We'll delve into the principles of interior design, such as balance, harmony, and proportion, and how they apply to the bedroom. 
Learn how to make the most of your available space, whether it's a compact urban apartment or a spacious suburban home. We'll also discuss the significance of choosing furniture that complements your bedroom's style and enhances its functionality. 
Creating a Cozy Retreat with Interior Design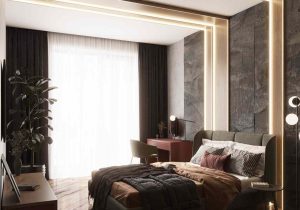 Your bedroom should be a place where you can escape from the stresses of the day. We'll explore ways to create a cozy retreat through interior design, including the use of soft and inviting textiles, such as plush rugs and comfortable bedding. 
Discover how to incorporate lighting elements like bedside lamps, pendant lights, and even the use of natural light to set the right mood. Additionally, we'll discuss the benefits of adding plants to your bedroom decor, bringing a touch of nature indoors. 
Bonito Design: An Interior Design Inspiration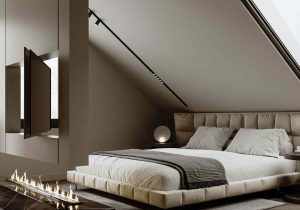 Bonito Design is a renowned name in the field of interior design. We'll delve into the design philosophy and approach of Bonito Design, highlighting some of their stunning bedroom decor projects. 
Explore how Bonito Design combines innovation and functionality to create breathtaking bedroom interiors. From contemporary to traditional styles, you'll get a glimpse of their expertise and how you can draw inspiration from their work to enhance your own bedroom decor. 
Personal Touch and Final Thoughts
In the end, your bedroom decor should reflect your personality and taste. We'll discuss the importance of adding personal touches to make the space truly yours. From family photos to sentimental items and cherished artworks, your bedroom should be a reflection of your identity. 
As we wrap up, we'll emphasise the significance of balance and harmony in bedroom decor. The key is to create a space that not only looks beautiful but also promotes relaxation and tranquillity. With the right bedroom decor ideas and a touch of your unique style, you can turn your bedroom into a place of comfort and beauty. 
In conclusion, transforming your bedroom into a personalised and stylish sanctuary is a rewarding endeavour. By exploring bedroom decor ideas, mastering the art of bedroom wall decor, and drawing inspiration from Bonito Design, you can create a space that brings joy, comfort, and aesthetic pleasure to your everyday life.
Whether you're seeking master bedroom decor ideas or simply looking to refresh your bedroom interior, these tips and ideas will help you achieve the bedroom of your dreams.