Introduction:
Who doesn't like one more FD? Especially when there's only a little research required to look for budget-friendly home designs for your home. When we say research, we mean going on the internet and scouring through various websites and blogs for references. But let's be honest – while the idea of finding cost-effective design solutions is exciting, the reality of navigating through the sea of options can be a bit overwhelming. 
That's where a seasoned interior designer like the brand Bonito Designs steps in to make your journey stress-free and incredibly rewarding. A dedicated team of experts who not only understand your budgetary constraints but also have a wealth of creative ideas that you can agree on to make your home look beautiful within your budget. 
By collaborating with professionals, you open the door to a world of possibilities. Instead of spending hours trying to decipher design jargon and DIY techniques, you can rely on experts who can distill your vision into a tailored plan. What we mean about "distill" is the art of taking your ideas, preferences, and aspirations and refining them into a cohesive and achievable design strategy. In short, the process of distillation involves translating your concepts into actionable steps. 
A skilled design team takes the raw materials of your thoughts and combines them with their expertise, creating a design that not only aligns with your tastes but also optimises space, functionality, and aesthetic appeal. 
To know about space saving concepts, click here (include space saving webinar video or blog, else delete this section) 
Designing your dream home doesn't have to break the bank. With a little creativity and strategic planning, you can achieve a stylish and functional living space without overspending. In this blog, we will explore a variety of smart tips and tricks to create the best home design on a budget. From prioritizing projects to embracing DIY solutions and shopping smartly, we'll cover everything you need to know to achieve budget-friendly brilliance in your home. 
Let's see what it takes to have a budget-friendly home design: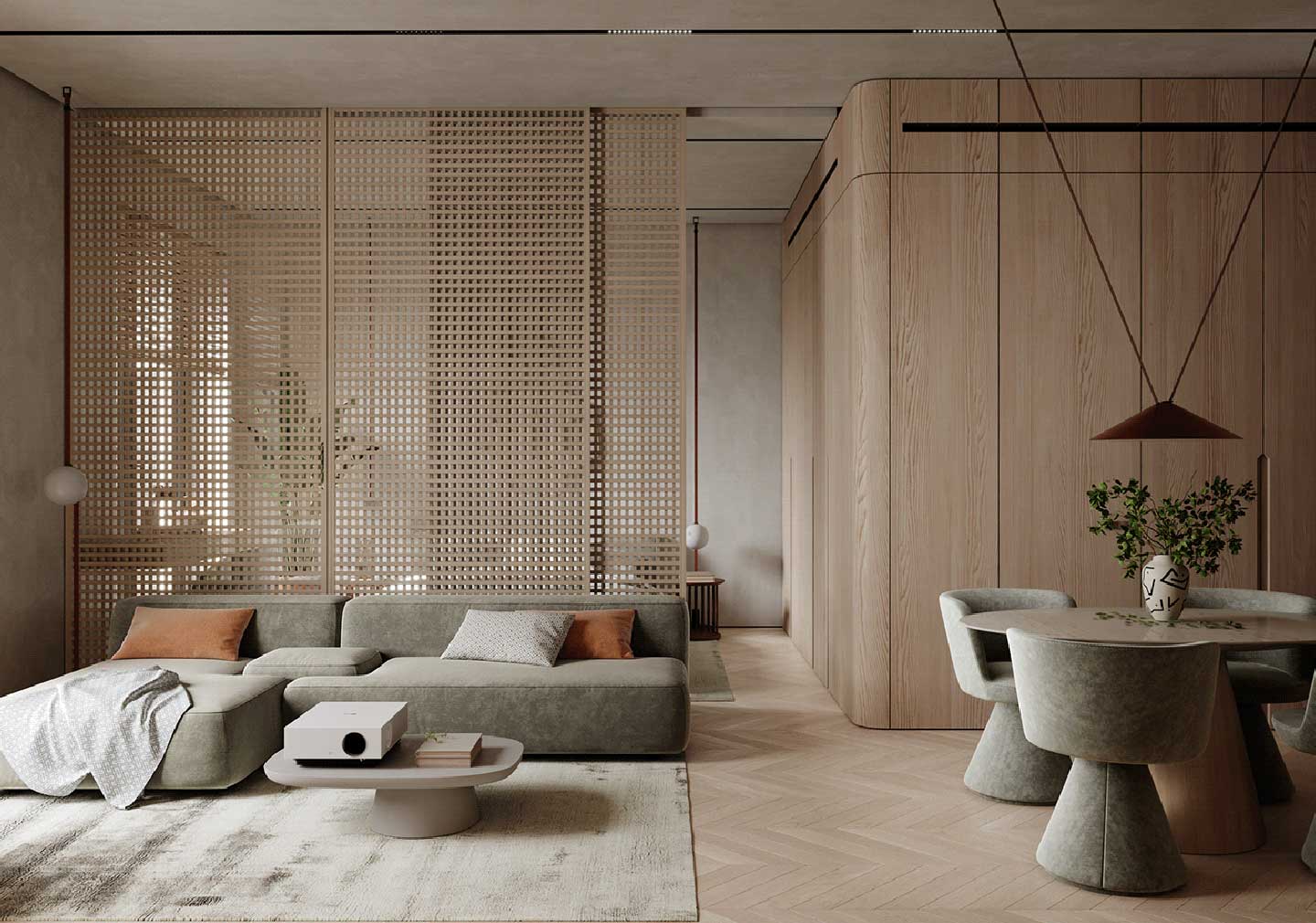 Embarking on a home design journey that marries creativity and practicality while being conscious of the budget can be a truly rewarding experience. In the realm of interior design, the allure of creating a space that reflects your unique style often comes hand in hand with the need to make wise financial choices.  
However, designing on a budget doesn't mean compromising on brilliance. With the right approach and a touch of ingenuity, it is entirely possible to achieve a stunning home design that doesn't break the bank. In this exploration of budget-friendly brilliance, we delve into smart tips, tricks, and creative solutions to unlock the full potential of your space, proving that grandeur and elegance are within reach for every homeowner, regardless of their budget constraints.  
Discover the art of balancing aesthetics and affordability as we embark on a journey to create the best home design without sacrificing style or quality. 
Setting a Realistic Budget
Before diving into the world of interior design, it's crucial to set a realistic budget. Assess your finances and determine how much you're willing to spend on each aspect of your home design project. Having a clear budget will help you make informed decisions and avoid overspending. 
Prioritize Essential Areas
If you have a limited budget, focus on prioritizing essential areas of your home. Begin with rooms that are frequently used, such as the living room, kitchen, and bedrooms. Renovating high-traffic areas will provide the most significant impact on your daily living experience.
Embrace DIY Solutions
DIY projects can save you a significant amount of money and add a personal touch to your home. From repainting walls to upcycling old furniture and creating artwork, there are countless budget-friendly DIY ideas to explore. Get creative and tap into your inner artist to transform your space without the hefty price tag. 
Opt for Affordable and Durable Materials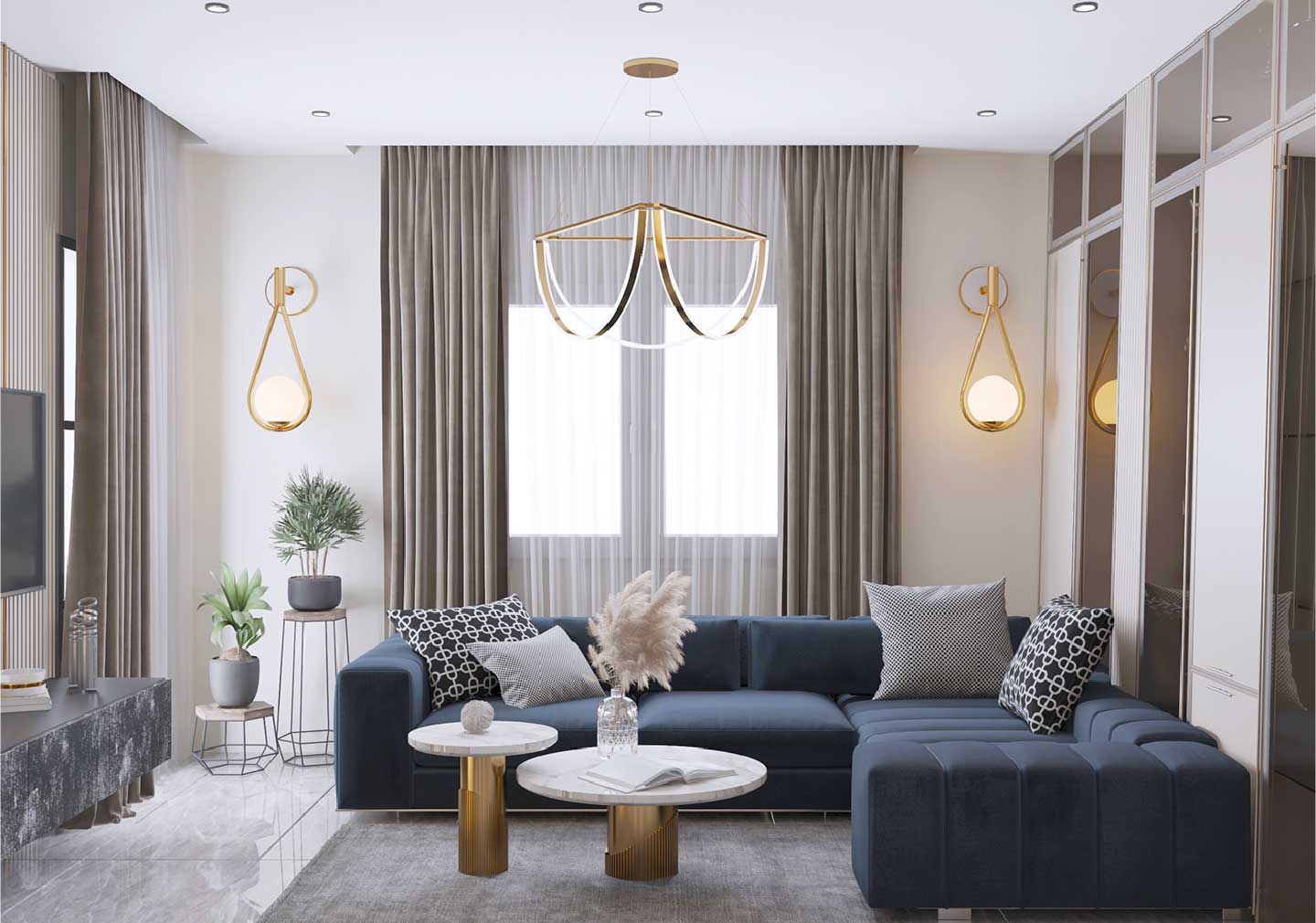 When it comes to choosing materials, prioritize affordability and durability. Look for budget-friendly options such as laminate or vinyl flooring that mimic the appearance of more expensive materials like hardwood or stone. Consider durable fabrics for furniture and curtains, as they will last longer and require fewer replacements. 
Thrift Shopping and Second-Hand Finds
Thrift stores, garage sales, and online marketplaces can be treasure troves for budget-conscious home decorators. Explore these places to find unique and affordable furniture, decor items, and accessories. With a bit of patience and persistence, you can score fantastic deals on items that suit your style.
Revamp Furniture with Paint and Stain
Instead of investing in new furniture, consider giving your existing pieces a fresh look with paint or stain. A simple coat of paint can transform outdated furniture into modern masterpieces. Opt for light-colored paints to brighten up the space or go bold with vibrant hues for a statement piece.
Energy-Efficient Lighting
Invest in energy-efficient lighting solutions such as LED bulbs, which consume less electricity and last longer than traditional incandescent bulbs. Energy-saving options not only reduce your electricity bills but also contribute to a greener, more sustainable home. 
Optimize Storage Space
Incorporate clever storage solutions to maximize space and keep your home organized. Utilize under-bed storage, wall-mounted shelves, and multipurpose furniture with built-in storage compartments. A clutter-free and well-organized home always appears more aesthetically pleasing. 
Repurpose and Upcycle
Before discarding old items, consider repurposing or upcycling them into something new and functional. Old wooden crates can become stylish shelves, and empty glass jars can serve as decorative candle holders. This eco-friendly approach not only saves money but also reduces waste.
Decorate with Greenery
Plants and greenery are affordable and versatile decor elements that can instantly liven up any space. Introduce indoor plants and succulents to add a fresh and natural touch to your home. Not only do they improve air quality, but they also bring a sense of serenity and harmony to your living environment.
Use Removable Wallpaper and Decals
Removable wallpaper and decals are an excellent option for adding patterns and designs to your walls without the commitment of traditional wallpaper. They are affordable, easy to install, and can be changed or removed whenever you want to refresh your space.
DIY Window Treatments
Custom window treatments can be expensive, but you can create budget-friendly alternatives yourself. Make your own curtains, roman shades, or even decorative valances using affordable fabrics and basic sewing skills. Window treatments are essential for adding texture and warmth to your home decor. 
Mix High and Low-End Decor
You don't have to splurge on every item in your home. Mixing high-end pieces with budget-friendly decor can create a balanced and stylish look. Invest in a few statement pieces that you love and complement them with more affordable accessories. 
Focus on the Details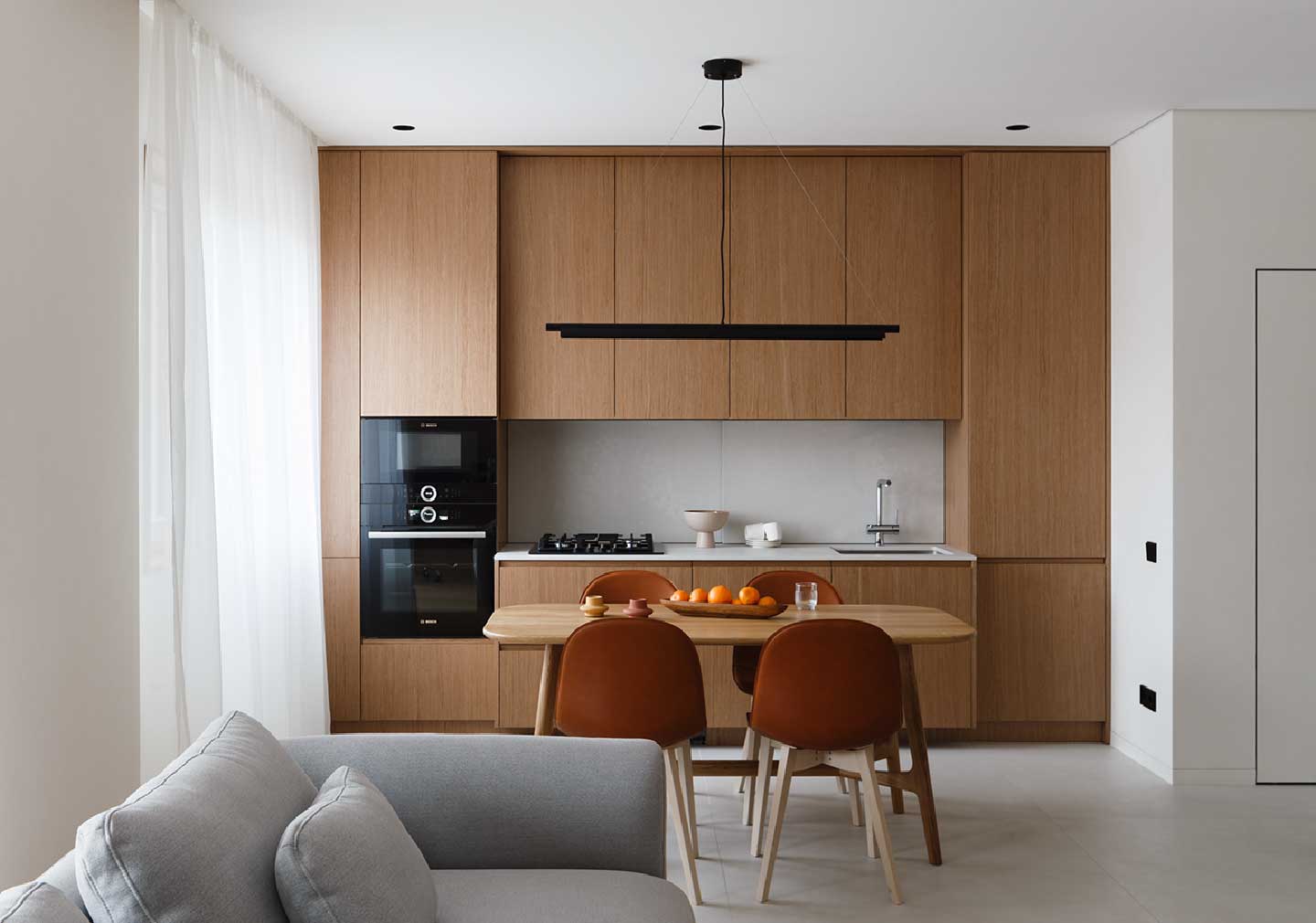 Sometimes, it's the little details that make a significant impact on your home's overall design. Invest in decorative accents like throw pillows, cushions, rugs, and artwork to add personality and charm to your space without overspending.
Avoid Impulse Buying
While shopping for your home design, resist the temptation of impulse buying. Stick to your budget and take the time to research and compare prices before making a purchase. Being patient and strategic with your spending will lead to more thoughtful choices and better savings.
DIY Home Maintenance
Regular home maintenance is essential for preserving the beauty and functionality of your space. Learn to handle basic home repairs and maintenance tasks yourself to save money on hiring professionals. Simple tasks like fixing a leaky faucet or repairing a loose cabinet handle can be easily done with a little know-how. 
Bargain with Contractors and Suppliers
When hiring contractors for larger home improvement projects, don't hesitate to negotiate prices. Obtain multiple quotes from different contractors and suppliers to compare prices and services. Bargaining can help you secure the best deals and stay within your budget. 
Utilize Free Design Tools
Take advantage of free online design tools and software to plan your home design projects. These tools can help you visualize ideas, experiment with different layouts, and make more informed decisions before starting the actual work. 
Conclusion
Bonito Designs helps in Creating a stylish and functional home design on a budget requires a combination of creativity, resourcefulness, and strategic planning. By setting a realistic budget, prioritizing essential areas, embracing DIY solutions, and shopping smartly, you can achieve budget-friendly brilliance in your home.
Remember that small changes and attention to detail can make a significant impact on the overall aesthetics of your space. Be patient, enjoy the process, and let your creativity shine as you transform your home into a beautiful and inviting haven without overspending.