Introduction
As the grandeur of Navratri nears its zenith, the colour Peacock Green takes centre stage on October 23, 2023, coinciding with the worship of Goddess Siddhidatri. Derived from the mesmerising plumage of a peacock, this vibrant shade embodies grace, beauty, and an overwhelming positivity that can fill your home with an aura of tranquility and sophistication. 
Understanding the Essence of Peacock Green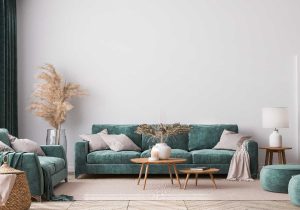 Peacock Green, a reflection of the iridescent feathers of the divine bird, signifies more than just colours; it embodies the very essence of grace and elegance. Imagine the soothing greens, blues, and teals blending seamlessly, creating a visual symphony that brings nature's harmony into your living space. This shade not only appeals to the eyes but also resonates deeply with the soul, imparting a sense of calm and positivity. 
Incorporating Peacock Green in Home Interior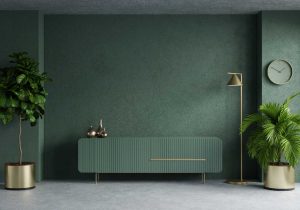 Peacock Green, with its enchanting blend of blues and greens reminiscent of the divine peafowl's plumage, holds the power to transform your home into a realm of unparalleled elegance and sophistication. Here's how you can infuse the mesmerising energy of Peacock Green into your interiors, creating a space that resonates with both beauty and tranquility. 
Peacock-inspired Walls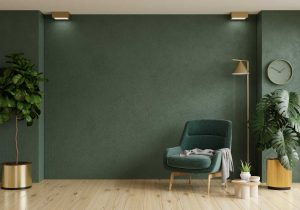 Consider painting an accent wall in Peacock Green to make a bold statement. This vibrant hue can turn a plain wall into a mesmerising focal point, instantly adding depth and personality to your room. 
Teal and Green Upholstery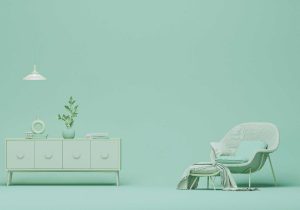 Upholstery in shades of teal and green, inspired by the peacock's feathers, can bring a sense of opulence to your furniture. Imagine a luxurious teal sofa adorned with peacock green throw pillows – a perfect blend of comfort and style. 
Accessorise with Peacock-themed Accents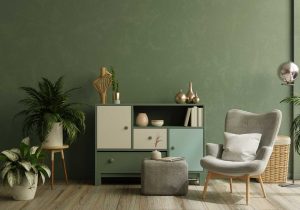 Introduce peacock-themed accents like cushions, curtains, or rugs. These accessories not only add pops of Peacock Green but also capture the essence of the divine creature's beauty. Peacock-inspired patterns and textures can bring a touch of wildlife charm to your space. 
Divine Peacock Artwork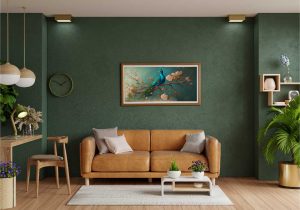 Hang artwork or canvases depicting peacocks on your walls. These pieces not only celebrate the bird's grace but also infuse your space with a sense of natural wonder and elegance. The vivid colours of the artwork can breathe life into your room, making it feel vibrant and harmonious. 
Peacock-inspired Wallpapers
Consider wallpaper with intricate peacock designs for an entire wall or a smaller section. The subtle yet captivating patterns can transform your space into a sanctuary of beauty, making every moment spent in the room a visual delight. 
Illuminate with Peacock-themed Lighting
Peacock-inspired lighting fixtures, such as chandeliers or pendant lights, can cast a warm, inviting glow. These fixtures not only illuminate your space but also serve as exquisite pieces of art, enhancing the overall ambiance. 
How can We Help
At Bonito Designs, we understand the significance of every shade, every nuance that colours can bring into your life. 
Our mission is to transform your living spaces into havens that resonate with your dreams and energies. With our team of over 300+ in-house designers, we curate personalise interiors that reflect your unique spirit, just like the diverse colours of Navratri. 
Ready to bring the essence of Navratri into your home? 
Let Bonito Designs be your guiding light. With our expertise, your space can mirror the grace of Goddess Durga herself. Our World Designs, curated by industry luminaries Gauri Khan and Manish Malhotra, weave stories through every inch of your home. 
Experience the blend of creativity and quality as our designs come to life, backed by our 10-year warranty on interior services. Join us on this transformative journey. Your dream home, with the spirit of Navratri, awaits. Let's make your forever home a masterpiece together. Contact us now and let the colours of divinity dance within your walls.