What's a wallpaper?
Wallcovering is used to cover or shield interior walls. It is mostly related to industrial or commercial uses. Wallpaper is a decorative, paper-based wall covering that is frequently used for home interior design. Modern wallpaper is typically offered in rolls and is installed using wallpaper paste or a remoisten able adhesive side. Some of them can be used as lining paper to assist hide wall flaws because they are plain. Others have patterns and/or textures. When hanging wallpaper, repeating patterns makes it simpler to match specifics.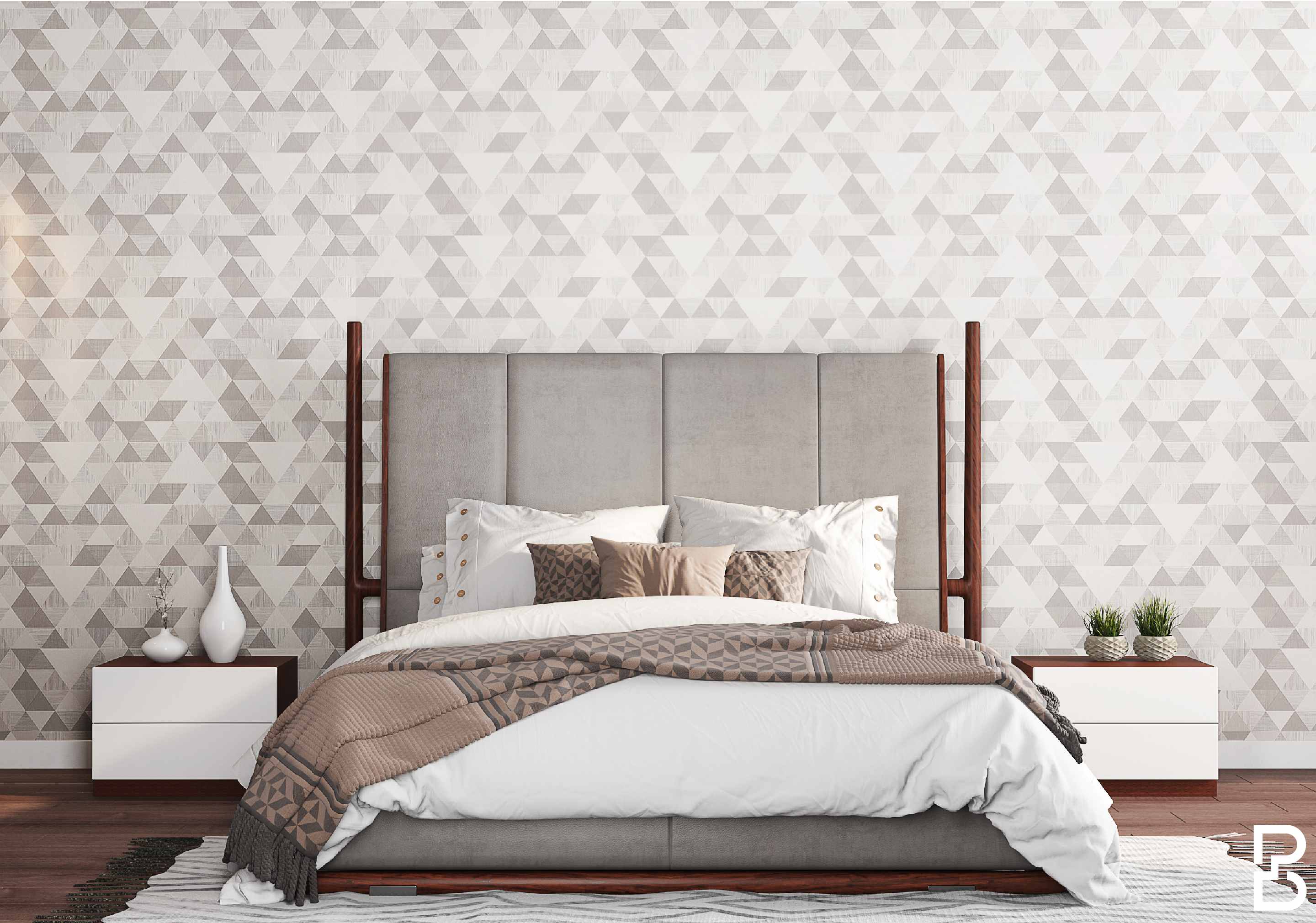 Wallpaper enhances the endurance and durability of your walls in addition to its attractive appearance. Wallpaper is the most advantageous, long-lasting, and economical choice even when using solid colors since it adds a wall-protecting layer that can be easily cleaned and washed. Additionally, it can add very subtle depth and texture for more visual appeal than can be obtained with simply a flat coat of paint. They are the best options to go for if you're looking for an instant revamp for the home interiors.

But choosing the proper backdrop plan for your home is not easy. It's difficult to choose a wallpaper as there are a lot of things that ought to be considered, after all. These include, among many other things, budget, design preference, and the theme of the room. Wallpapers surely give an aesthetic edge to the interiors, guaranteeing a fast, simple, and dust-free establishment. It can give that instant makeover. All it takes is that one striking wallpaper for your room which can effortlessly bring a change.

Tips to choose the perfect wallpaper
Here are a couple of proven tips that should help you choose the perfect wallpaper for your lovely home.

Decide on the color

There's no denial about the fact that the right color of the wallpaper can make or break the temperament in a room. Cool colors like violet, blue or green can make the room look larger while the subtle tones can create refreshing vibes in the room.

Contrasting colors add drama in the room, making a style statement. Interior wallpapers should also match the existing elements like windows, upholstery, furniture etc. Selecting colors from the color palette of the existing décor can create a sync.
Accent colours can be used for the main backdrop whereas for a smooth easy transition, paint colour can be used similar to the wallpaper in the room. Pastels and whites are excellent for brightening up the dark spaces. Warm colours like reds, yellows, and oranges—live up to their name and make people feel warmer.
The more intense the color, the more excitement it will give to a room. You can also choose any wallpaper according to the importance of colours in vastu as well.
Play with patterns and textures
Textures in interiors creates the true essence of opulence. Mixing and matching the wallpapers with different patterns and textures can give a nice visual break in the room.
The key to get that perfect look depends a lot on the different patterns that we use in décor, focusing on the right color and pattern size. If the décor has patterned draperies and upholstery, an easy choice is a tone-on-tone patterned or textured wallpaper. If the décor is heavily patterned, then plain textured wallpaper with self-designs can prove to be the best choice.
Patterns with tactile surfaces include grass, foil, vinyl and even fabric. Some of them also give the look of marble, wood, leather, and animal prints as well. A layered design also creates a perception of texture such as horizontal embossed lines behind geometric patterns.
Faux grass cloth can work well for a work from home space while embossed textures look exquisite in a living den. Conversely, a small patterned wallpaper can make a small room appear larger or a large room appear even larger and horizontal patterns can make the narrow rooms appear wider.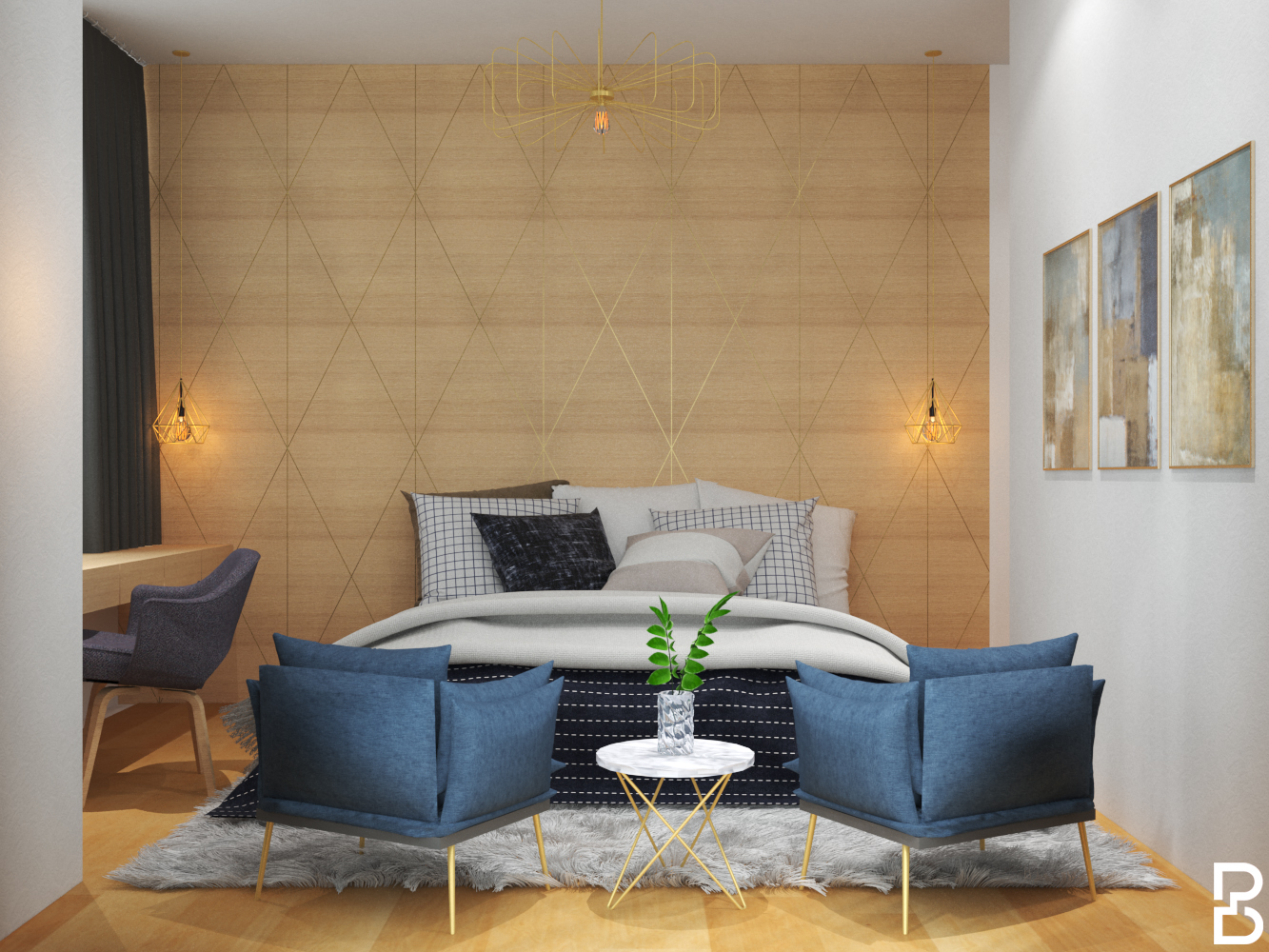 Functionality matters
There are various ways to use the wallpaper backdrop in the home. Apply it to every wall or the accent wall—this one choice can set the mood. Wallpaper can break up a wall space and highlight a space with broken built-ins. However, wallpapers can be used strategically for other places as well. Fifth wall, the ceiling, is also a blank canvas of the room.
Using a wallpaper here can imbibe that 'wow' factor which is innovative as well. Camouflaging the eye sores with wallpaper can also avoid the hassle of paint. Using wallpaper above a wainscoting is another decorative way to highlight a décor.
Try this idea: dining room, kitchen or even bedroom. Try not to use wallpapers in the sunlight exposed areas of the house as it might make the colors fade. In case of a high traffic area, powder room or kitchen, vinyl wallpapers can exactly withstand the moisture, wear and tear.
Experiment with design styles
You can surely have room for wallpaper experimentation! With the advent of innovation in the industry, a plethora of options hover for the wallpaper designs. Whether your home follows a Nordic theme, Moroccan style or it reflects the period of renaissance, the options for the backdrop can leave you awestruck.
Wallpapers are available in customized graphic patterns, damask designs, metallic finishes, floral and botanical prints, and so on. Brickwork wallpaper is a popular style, instantly adding that rustic industrial charm to your design.
Contemporary and minimalist interior designs also give a scope of amalgamating designs of wildlife and pastoral views which can be the conversation starter in any room. Nowadays, the wallcovering books usually group designs by color to make coordinating easy.
Conclusion
Wallpapers can instantly enhance the ambience, making the space look attractive and exclusive. However, it can be a daunting task if you don't know exactly know what you are looking for or what you want to accomplish in your room. The above tips by Bonito Designs will surely help you to pick up the best wallpapers for your dream home.