Why to go for balcony space design in your dream home interiors?
Even a small amount of indoor-outdoor space can be regarded as luxurious, with large square footage being the modern equivalent of monarchy. Spending time in nature has a significant impact on our stress levels, productivity, and overall well being. But because of how we live now, we must make the most of outside areas like balconies, verandas, and decks. Balcony ideas for 2023 are just here to take your balcony space a notch higher. In this article you will understand the priority hacks for your dream balcony and various balcony decoration ideas.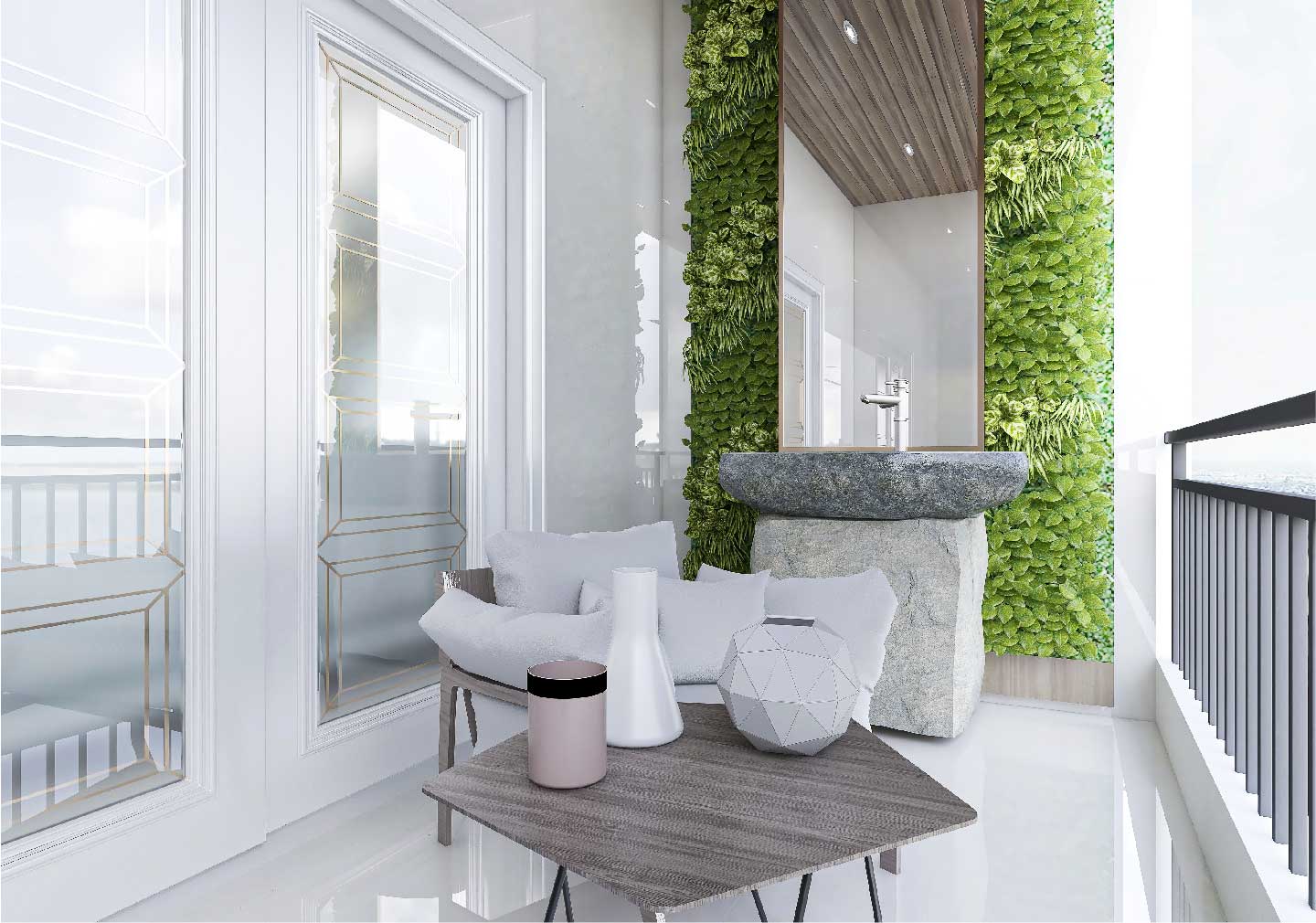 With a few gorgeous design ideas created by our top interior designers, you can transform your balcony into the perfect place to enjoy your morning coffee or a cocktail while watching a breathtaking sunset. To learn more, keep reading!
Here are 5 balcony ideas that will never let you leave your home!:
Prioritize the furniture.
The furniture you add to your balcony space must be durable. Therefore, when making these decisions, durability is crucial. To ensure the durability of the furniture exposed to various weather conditions, stick with strong, synthetic or natural materials like cane, wicker, woven jute, bamboo, resin etc.
Choose readily available furniture sets with armchairs, stools, ottomans, high/low tables, and other pieces to create a flexible sitting arrangement based on the function and the expected number of users.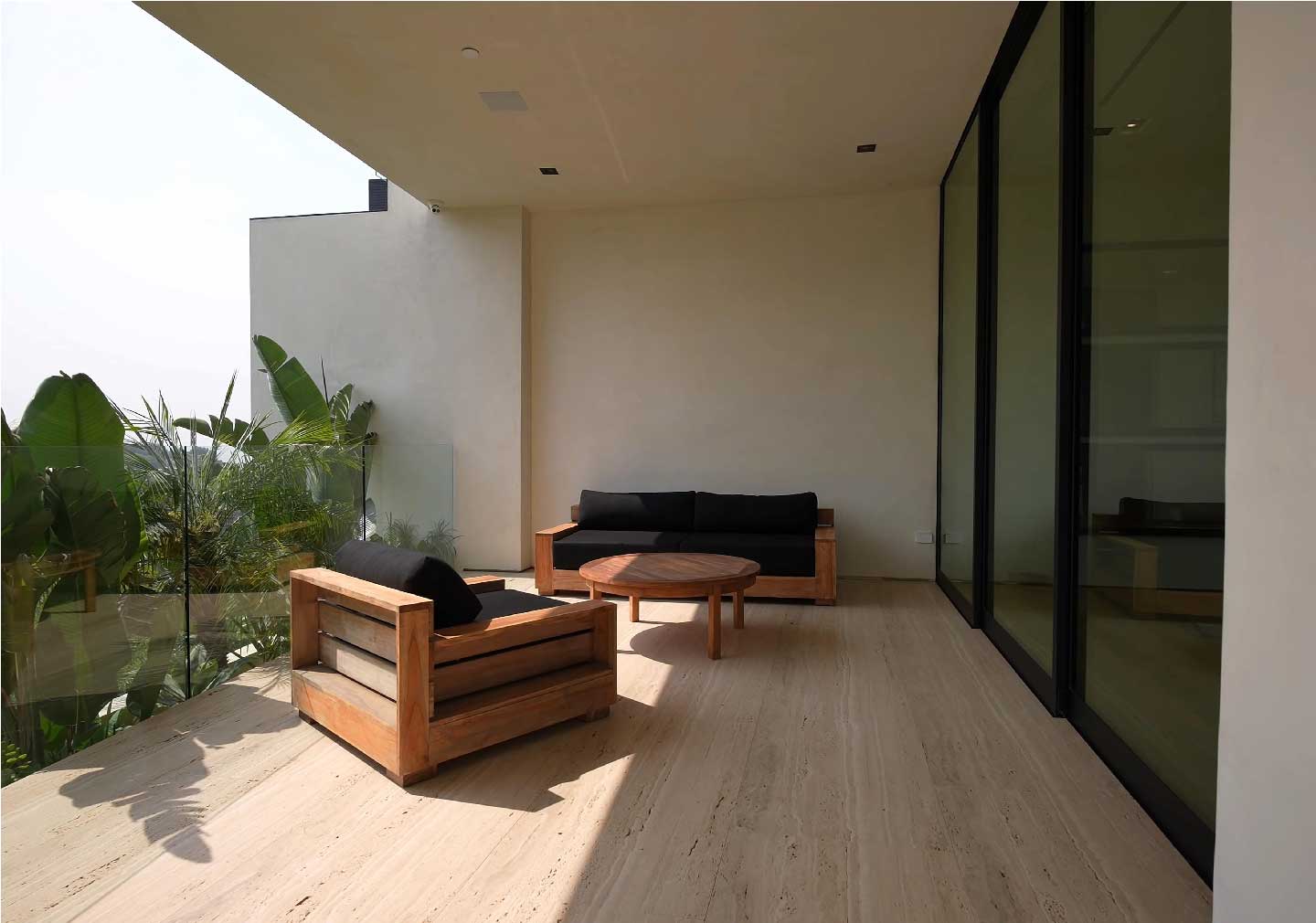 The addition of plants to a balcony is a no-brainer, posing as one of the most practical and cost-effective design elements! Plants immediately improve the mood of a balcony and bring the outside in. Grown plants can also serve as a natural privacy barrier, giving your balcony a secluded appearance and feel. One can indulge in the image of an urban jungle or a minimalist collection of plants, depending on personal preference. If you are looking forward to balcony garden decoration ideas, then these hacks are just good to go.
To rapidly spruce up your balcony, choose low-maintenance plants like money plants, ferns, palms, ZZ plants, succulent patches, etc. and put them in various planters made of terracotta, metal, ceramic, etc. Popular options include ceiling-hung planters, wall planters, and railing-hung planter boxes.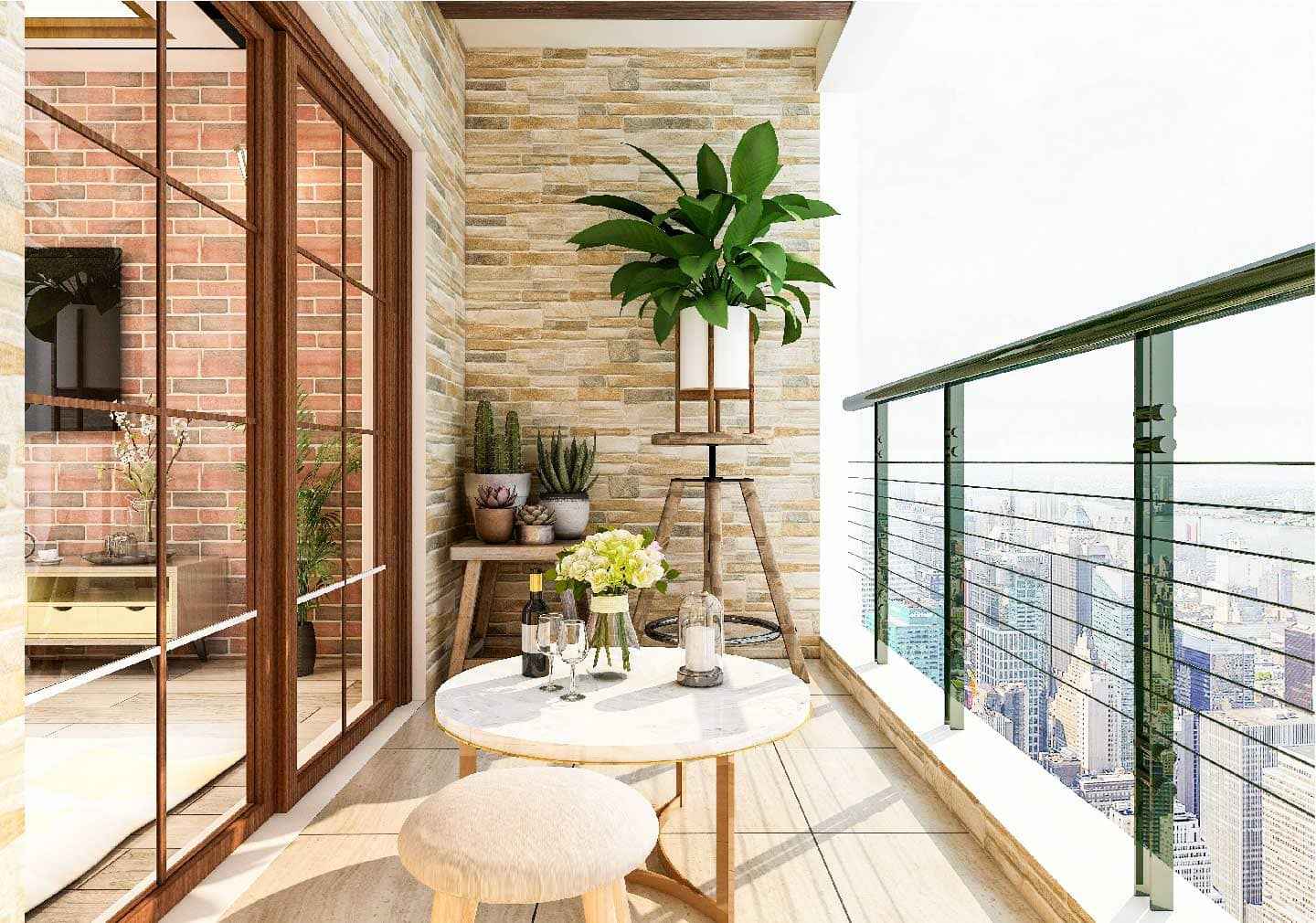 Balcony ideas can be never ending. It all comes down to setting the perfect mood! You may aim to design an experience within your balcony, making it your ideal hideaway, regardless of its size. Choose a spot in the area, and add objects to it to create an atmosphere. Choose furniture that allows the end users to relax, read, or congregate with loved ones depending on the intended usage. To further cozy up the corner, add textured materials (area rugs, throws, light blankets, pillows, and floor cushions). Add floor lanterns, fairy lights, clustered pendants, and windchimes to the area to give it a whimsical touch and warmth, especially in the nights.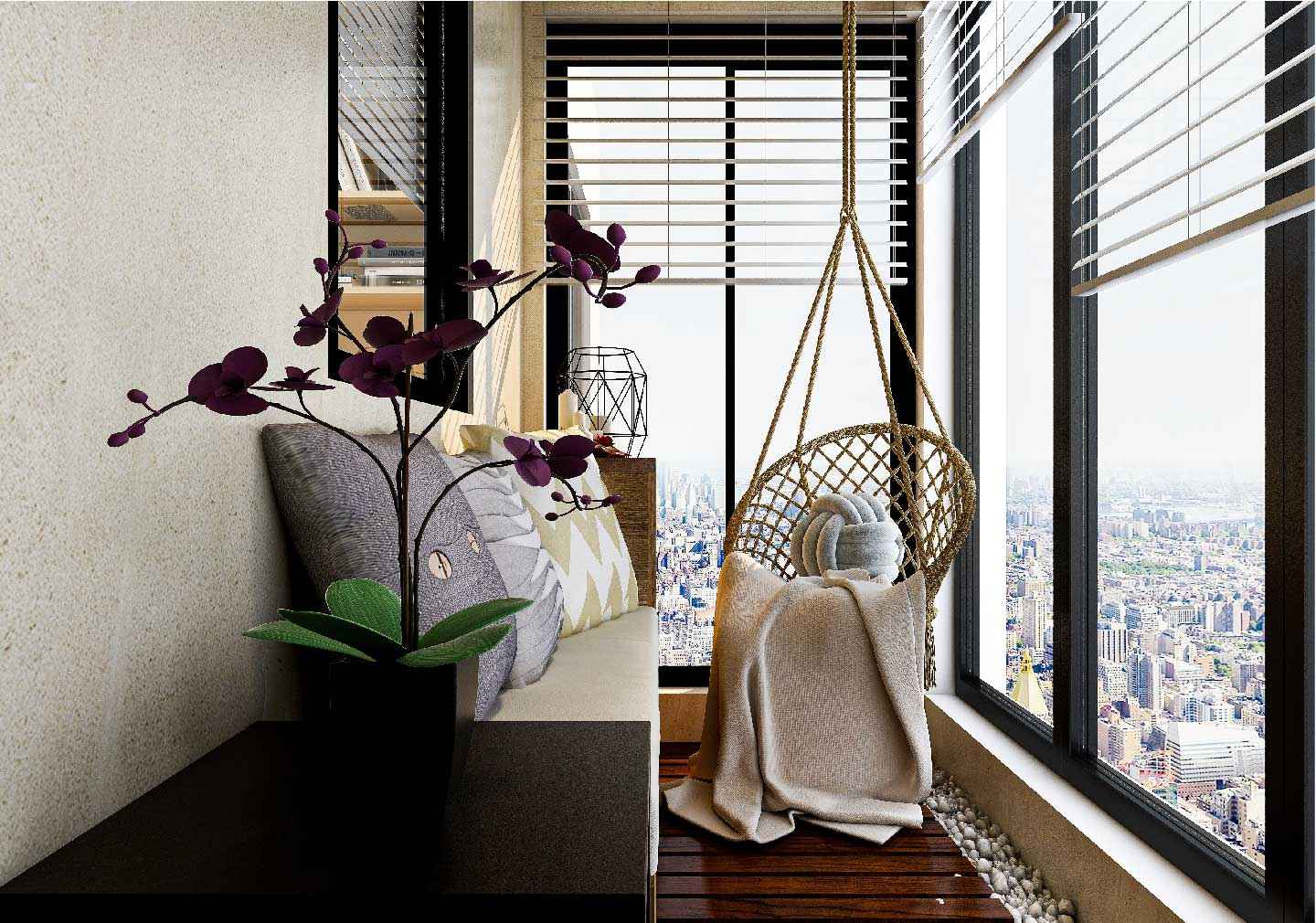 Desire to create a big impression through a small balcony? The solution is in color. Your balcony may become immediately lively, personable, and inviting by adding a strong color accent! Balcony decoration ideas are incomplete without that perfect touch of your favorite color.
Homeowners and interior designers frequently choose hues of yellow, blue, green, white, and blush pink for balconies to offer a spark of personality, even through upholstery ideas! One can opt to accent a focal wall (textured paint, long-lasting wallpaper, stencil motifs) or go all out and paint the entire room.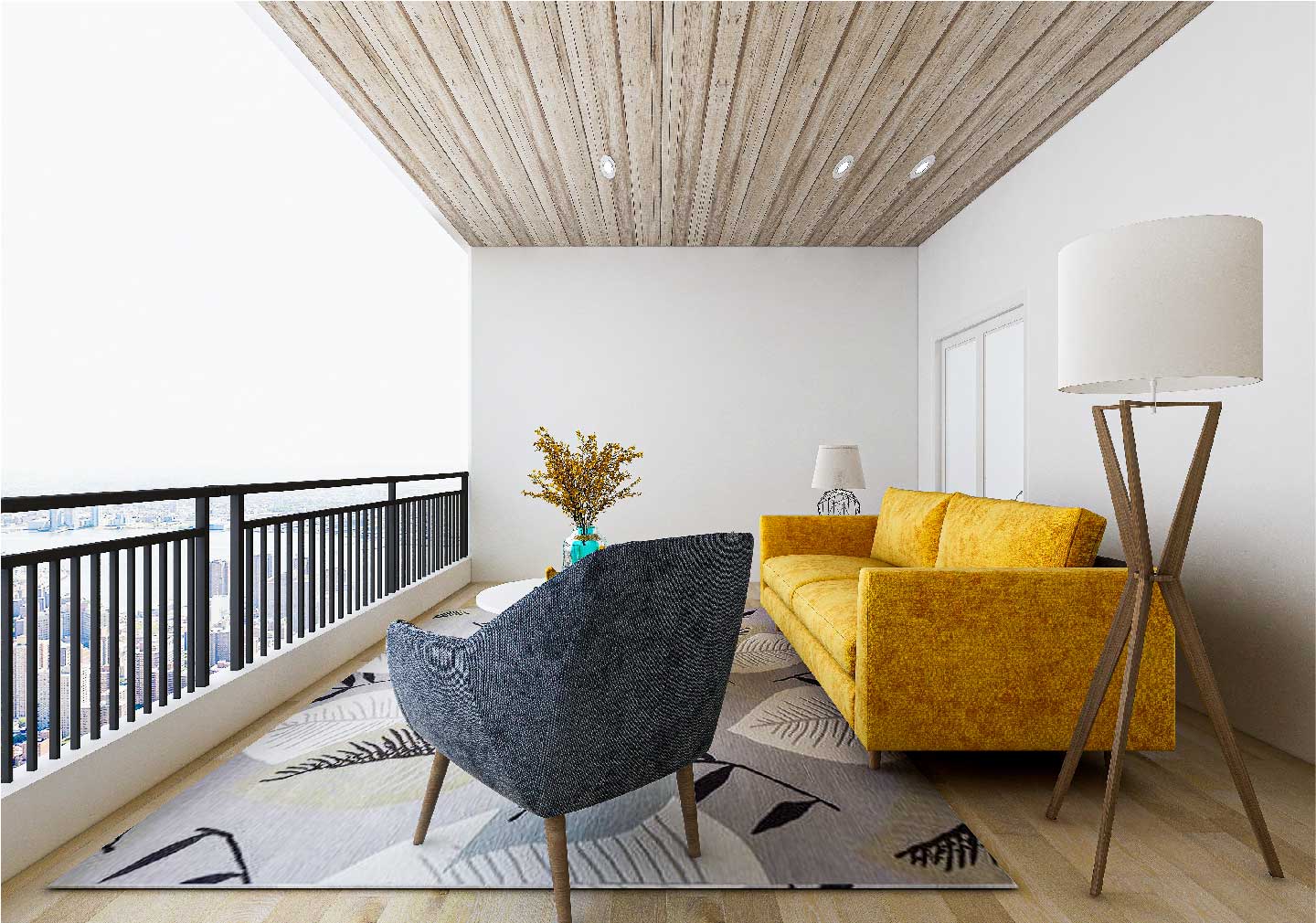 Introduce a focal feature to your balcony space to up the design factor. This tried-and-true design hack, which is a favorite of most interior designers, enables you to highlight a feature that perfectly enhances the ambience of your balcony or outdoor areas. You can also add different textures to this space by knowing your design preferences, like, a marble textured coffee table with metallic base for a classy look.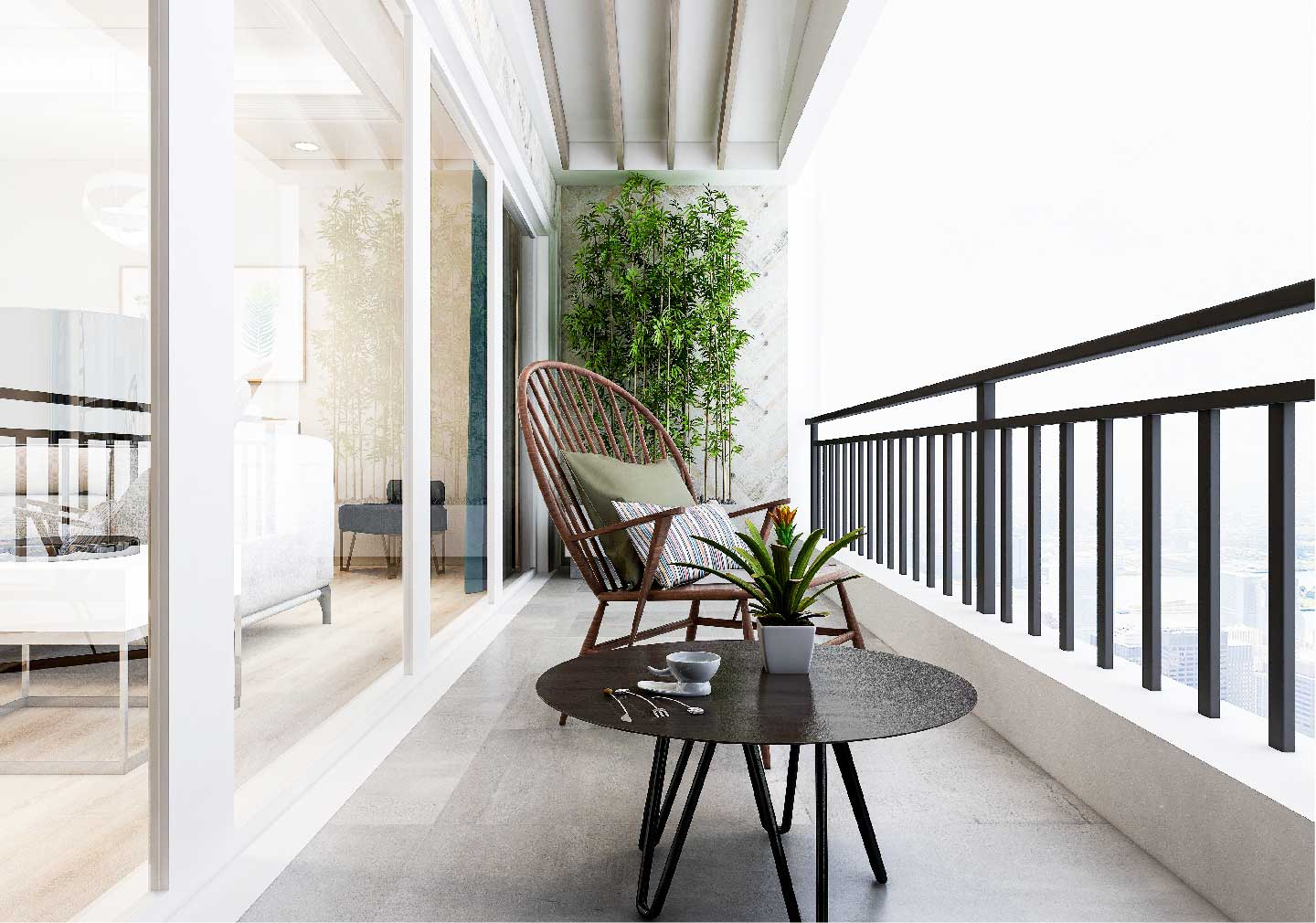 With this concept, the options are almost limitless. Think about including a water feature (fake pond, zen fountain, interactive water feature), a vertical herb or green wall to conserve space, sculptures or art installations over a wall, or even a stylish and practical bar to entertain guests!
To create a balcony space that matches your demands and aesthetics, combine numerous design concepts and styles. The possibilities for your balcony are only limited by your functional requirements and aesthetic preferences.
Look no further if designing the ideal home is on your mind! Contact us at Bonito Designs to discover more about our services. Contact our team to schedule a free consultation.