Let's be real, with all the brand new kid bedroom designs that are popping up on the social media platforms that you go through, makes us envious of our own childhood.  So we understand your wish to have only the very best for own child. Here are 5 bedroom design ideas for kids that our expert designers are Bonito would like to recommend –
Kids Bedroom with Bunk Beds 
Bunk beds are the best way to get your children to bond well with each other and have the best of their playtime. With new concepts and designs coming out in furniture, a fun design paired with smart storage and activity is an investment for the future. Adding a bunk bed in your children's room also opens up space for them to be active within a dedicated space. While you can have a kid-sized version for now and upgrade later, you can also keep your kid's growth in mind and have a long-term structure made.
Also Read: How to chose perfect bunker bed designs for your kids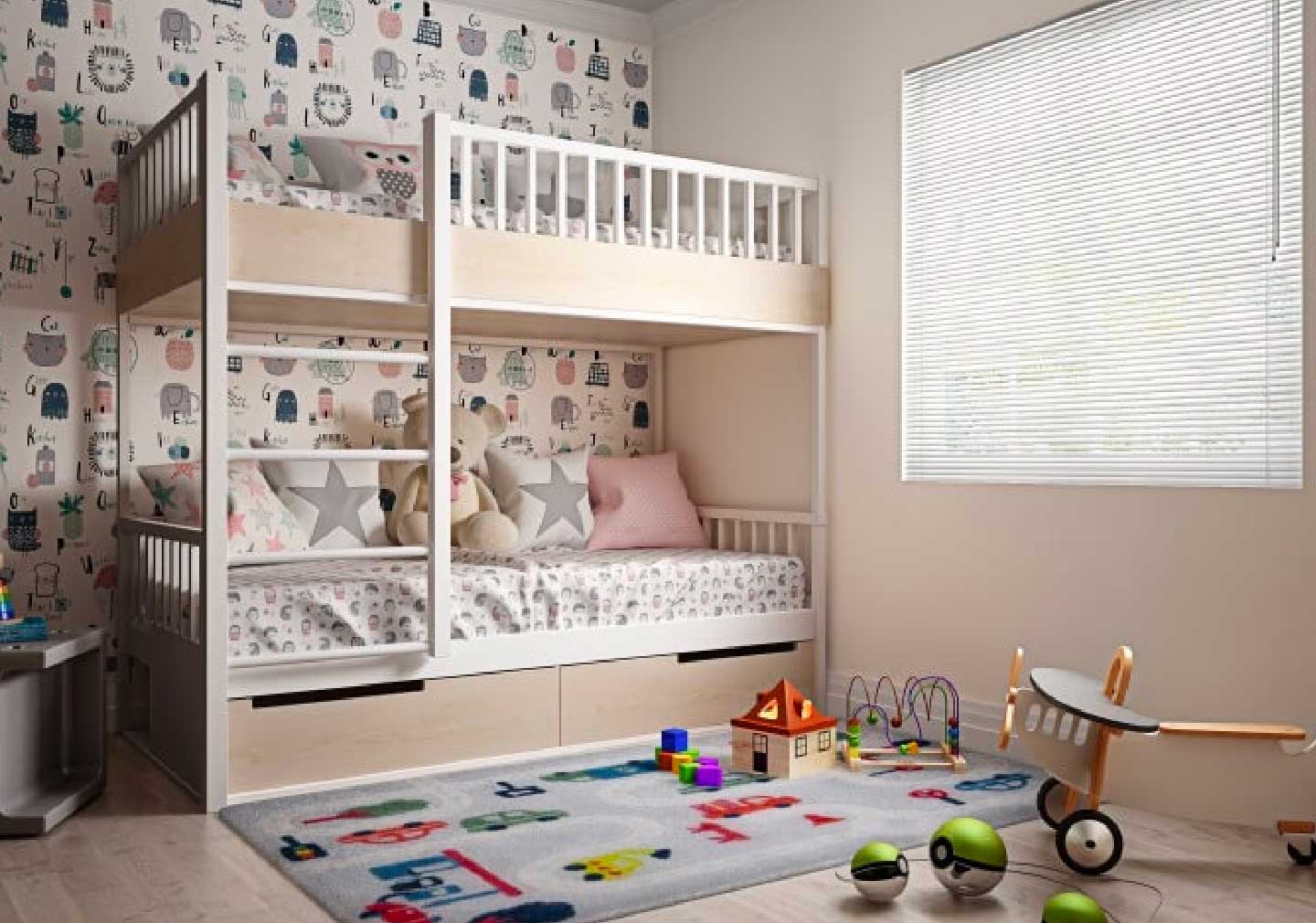 Kids Room and Play Area
An interactive play area within their room is an added bonus for your child's leisure time. Incorporate elements of sports or creativity that would keep them engaged. Dedicate an area with elements like basketball hoops, a dartboard or even hopscotch on the floor to keep them entertained. If your kid is not the sporty kind, an activity corner for brain games is the best alternative.
Read more about simple toy storage solution ideas to tackle smart organization.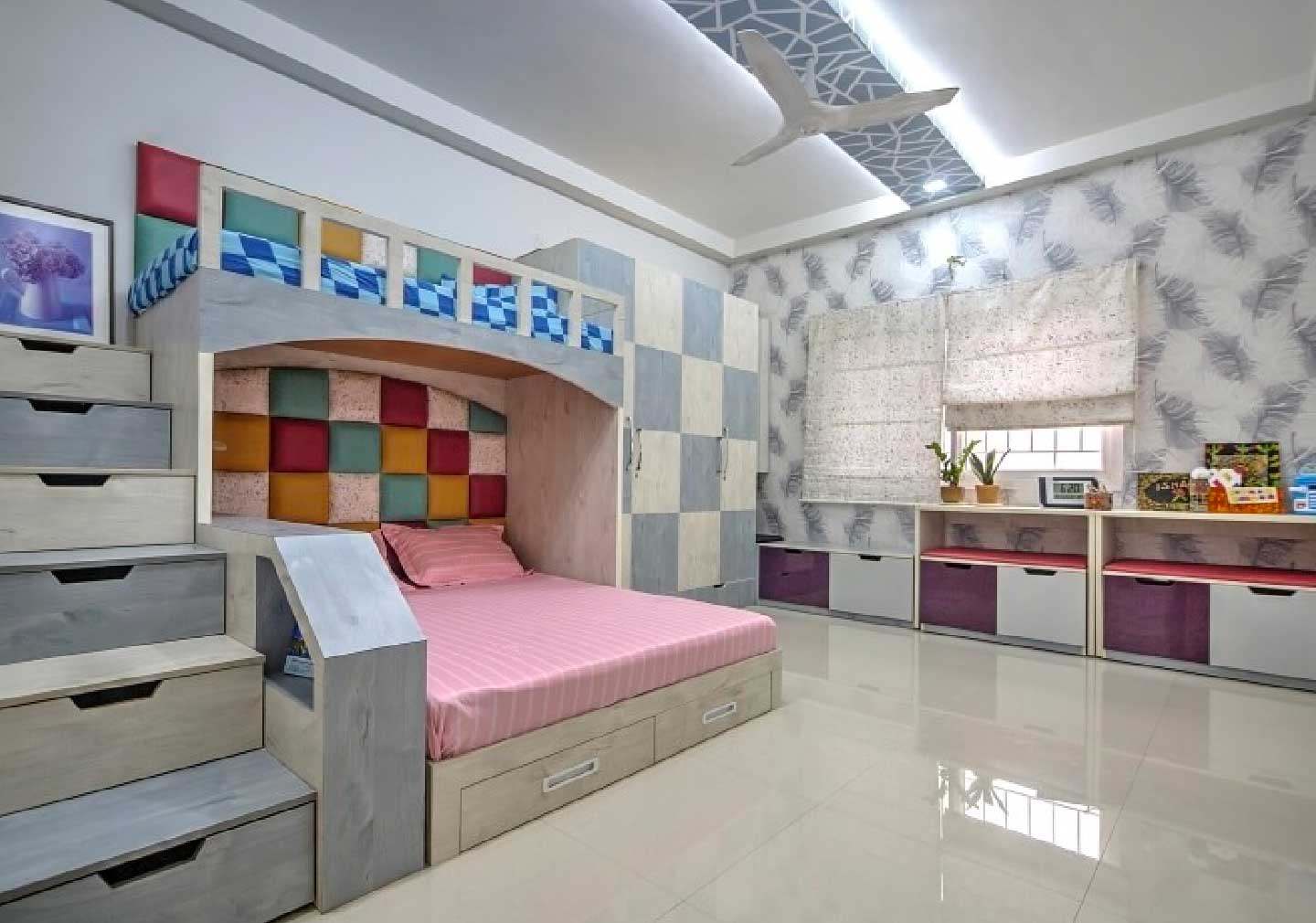 Kids Bedroom with Statement Theme
Kids love themed bedrooms. With the wide range of options available like superhero theme, princess-theme or sports-theme – kids have plenty of options to choose from. In the picture is a Bonito project that has the kid's bedroom done in a racetrack theme with accents of blue. The remaining wall features a New York skyline decal to bring an essence of fun into the vibe of the room.
Check this out to know more about kid-friendly color schemes > 5 Colourful choices for Master bedroom and kids bedroom . 
Smart Displaying their Passion / Toys 
Highlighting their passion is the best decor for your kid's room. Put their winning trophies on display, or hang their art in a creative way. Your interior designer can be the best judge in helping you to incorporate the decor with the displays. Adding focal lighting solutions on the displays and leaving space for later additions can help your kid in keeping everything updated on their own.
You can take tips on how to utilize your kids' toys as display from here > Smart Ways to Re-Purpose Kids Toys in a Smart Way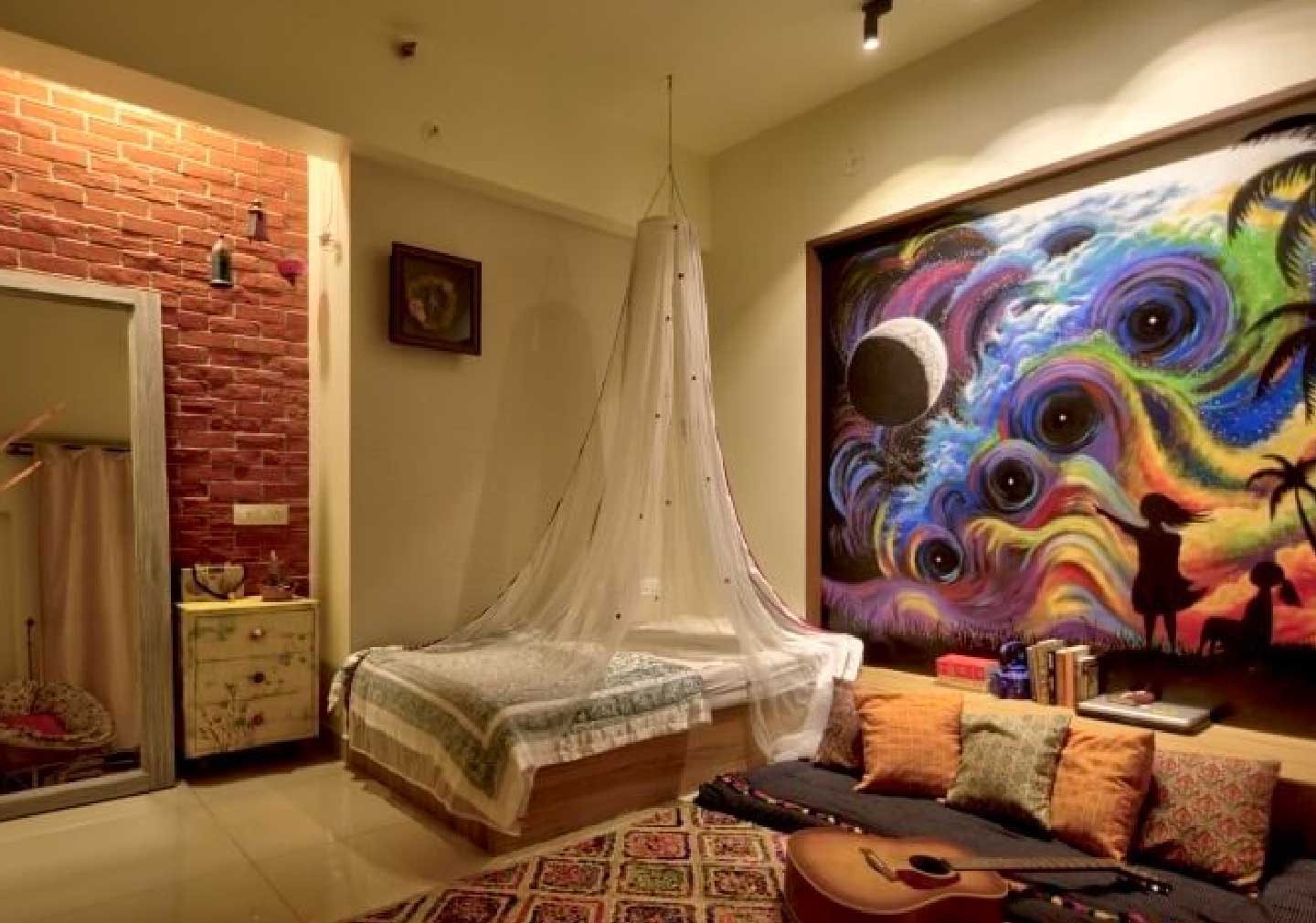 Kids Room As Fun Reading Zone
Get your toddler reading early with a fun reading corner. Having the books located within their arms reach can install the essence of doing things on their own. Reintroduce your teen to the joy of reading by creating a reading nook by building a personal library in their own room. Place a comfy chair by the bookshelves or transform a window into a seating area with soft cushions to allure them.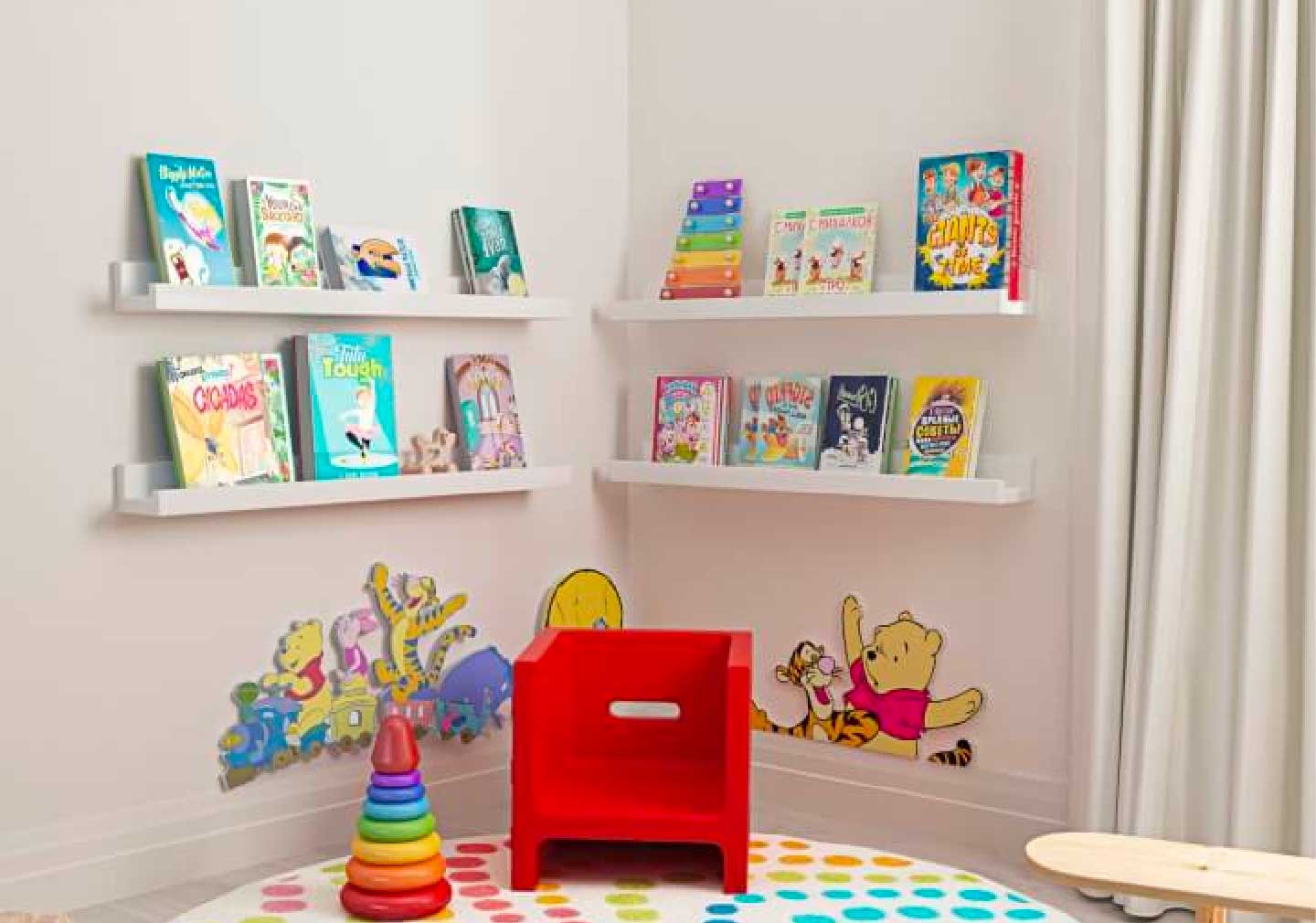 With a wide variety of options available for this special space, you can take inspiration from our interior design experts and design your kid's room in a creative way.