Smart Ways to Re Purpose Kids Toys in a Shrewd Way
Every home is often filled with unused and waste toys. Do you know that pretty beneficial items can be made with such unused toys?  There are scores of ways by which toys can be up-cycled or re-purposed. It is something amazing and stunning when something creative is made from something waste.
One who gets bored with old toys can make some useful stuff by running through the below mentioned ideas.
1. Using Lego blocks as storage medium
Lego blocks are many in number and some are huge in size too, to get rid of them getting under the feet as usual, these Lego boxes can be used as storage boxes. Rather than throwing them away the Lego blocks are colorful storage solution.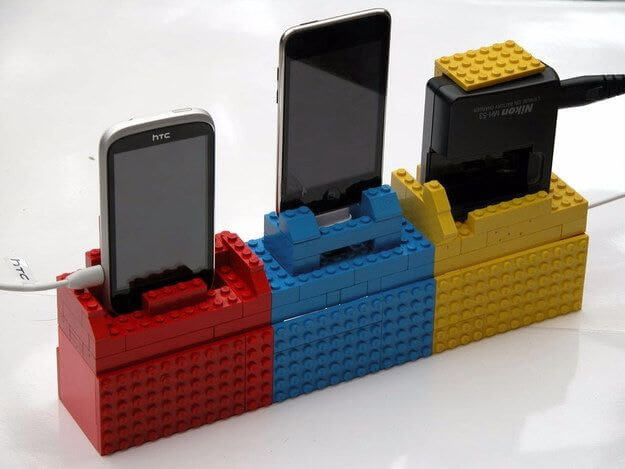 Source
The best example can be that these Lego blocks can be used as phone stands.
2. Shelf bookend
Your shelf looks new and unique when such a shelf or bookend is made. This can be a bit tricky to make with half the toy upward and half downward, but once done your shelf has its own benefits.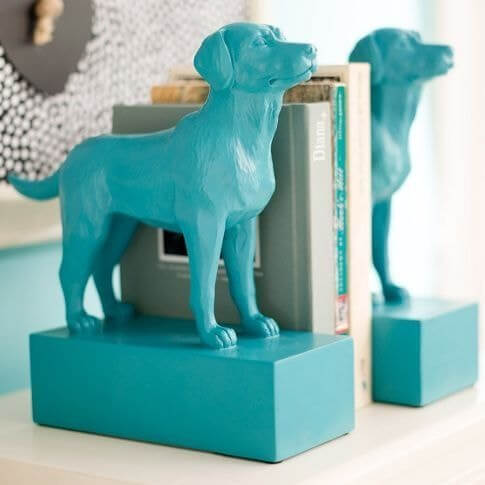 Source
Books are guarded as they do not topple down. Your shelf grabs the attention of others.
3. Xylophone wind chime
An extraordinary wind chime can be hanged in your home with its clinging sound irreplaceable from the usual ones. Xylophone pieces from unused or broken ones can be collected and wind chime in the same manner can be made by cording them down from a hoop.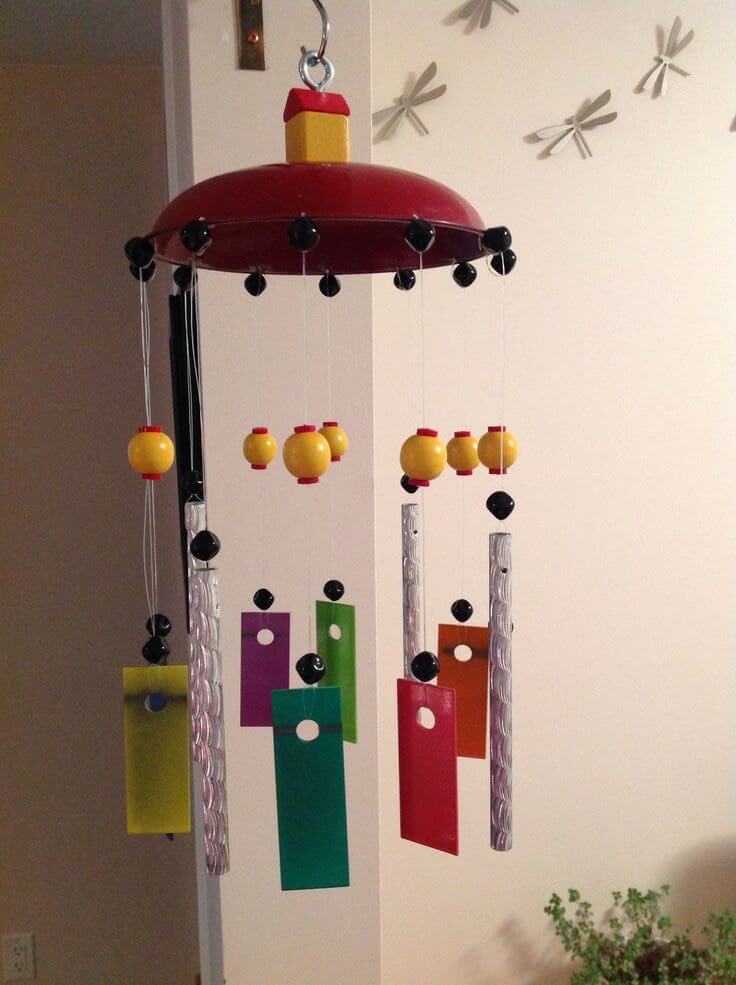 Source
This can be a bets way to re-purpose your toy.
4. Christmas tree decorates
Rather than usual decoration of Christmas tree with stars, balls and baubles old toys at home can be used to hand around the Christmas tree and made memorable.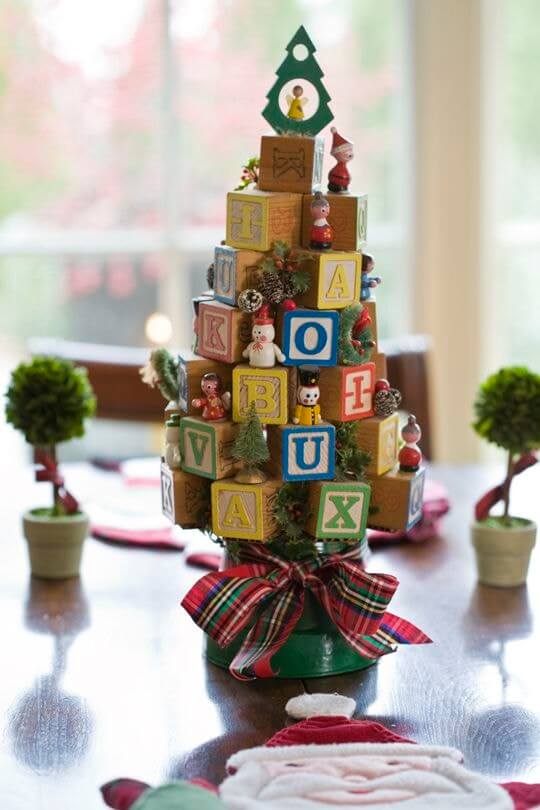 Source
These hangings can be one of the best memories of your wonderful toys.
5. Dinosaur tooth brush holder
When you have dinosaur toy and is useless, the back part can be scooped out and can be used as tooth brush holder.
[youtube width="725" height="544"]https://www.youtube.com/watch?v=L4anBuRF1_w[/youtube]
This is one best way to use your unwanted and unused toys. Since they possess a hollow back, it can sit easily.
6. Toy magnets
Magnates can be one best way to use old toys available at home. Make you refrigerator, cupboards and drawers look colorful by placing a magnet at the back of your toys.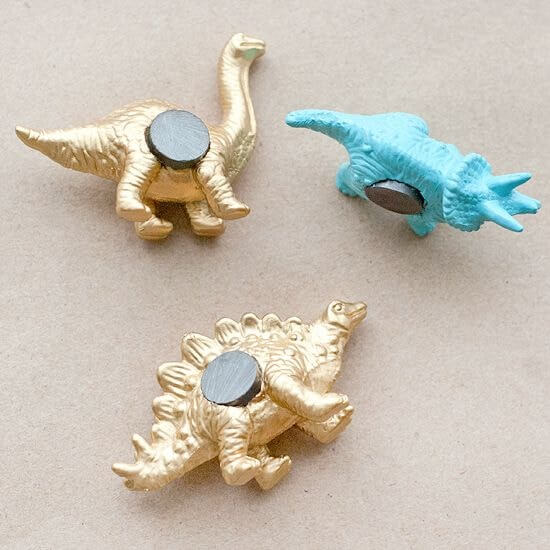 Source
These toys can be fixed in many items and make it different.
7. Gift toppers
Almost all children must have used tiny dolls in their childhood, a simple yet unforgettable stuff can be made with the help of these dolls.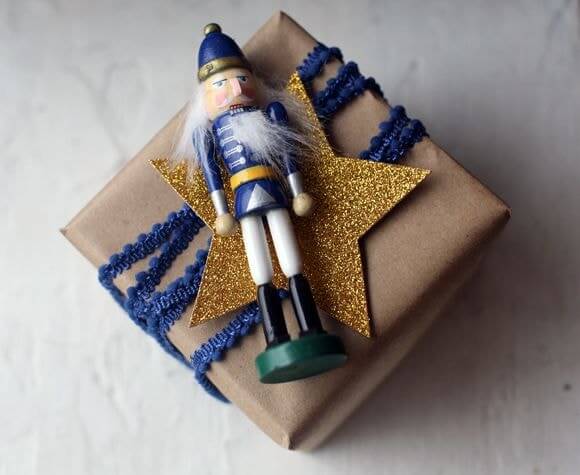 Source
 
These can be utilized as gift toppers and they add a unique touch to your gift.
8. Laminates story book as mats
You can pick your unwanted story books with bright and colorful pages. Laminate those pages and place them as dining table mats to make it look different.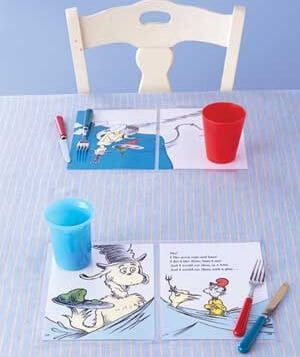 Source
9. Car mirror frame
All your mini cars at home can be collected together and painted with the same color.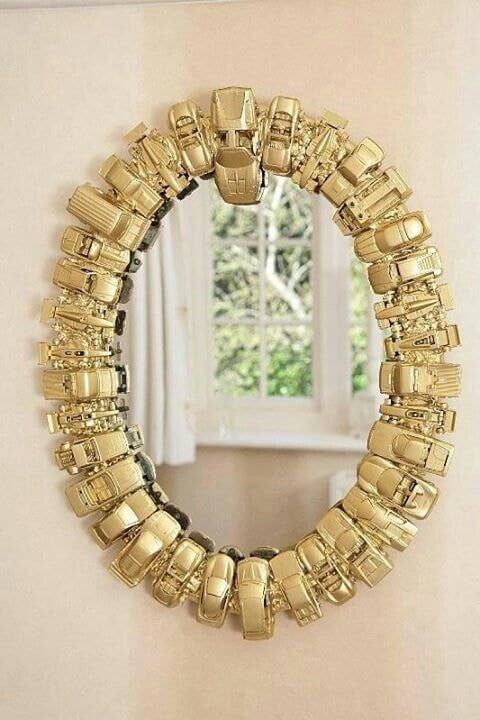 Source
This can be used to make a mirror frame which offers it an exceptional look. A toy mirror frame can make your living room look more exclusive.
10. Ornament stand
Toys that are bit tall with sharp edges or pointed ones can be used as items which can be used to hang or place ornaments. If the toy has many compartments or many edges like a dollhouse chairs or dinosaur which has sharped back, can be beneficial.
11. Mini toys as lids
Small toys such as animals, birds and other toys can be added to your jar lid and attached.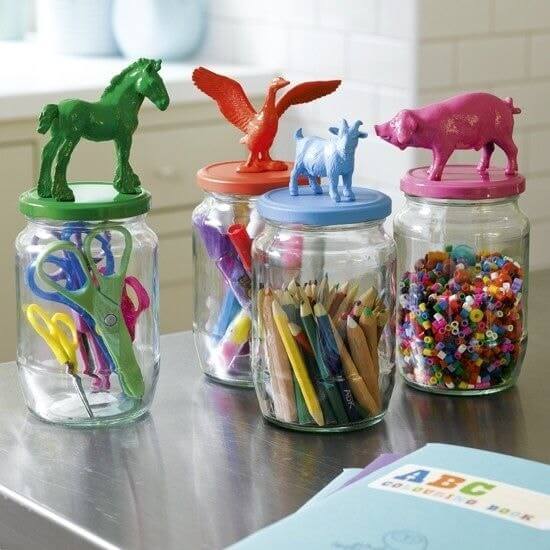 Source
These lid containers grab the attention of others when they visit your home.
12. Wooden toys as hangers
Wooden pieces of toys can be the best choice which can be used as hangers at home for hanging various stuffs. They can be painted if required and attached to the walls. These wooden blocks or pieces can be of varied size and shape to offer an extraordinary look to the home.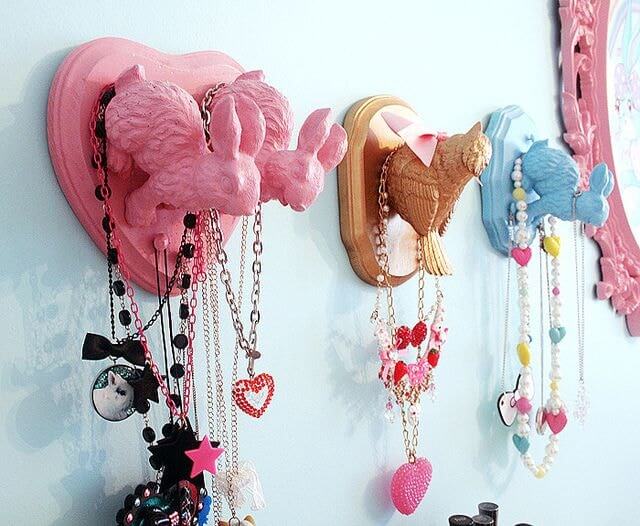 Source
These are a few useful and smart ways by which toys can be repurposed and offered and Olympian look to the home. In this manner almost all toys can be used in many ways and made to look beautiful.