The color scheme you choose for your living room sets the tone. Make the environment pleasant and appealing by combining your favorite colors. Get a new appearance with the new living room color schemes that you can easily alter to meet your decorating style.
Color can be transformed in interior design, whether it's through paint on the walls or a beautiful piece of furniture or artwork, and deciding on your living room color ideas will be one of the most essential decisions you'll make in your house.
For many of us, the living room is where we spend the most of our time, from relaxing and watching TV to socializing and entertaining with friends, and choosing the right colors for your living room ideas is critical to creating a comfortable and inviting area that genuinely celebrates your style. Accessorizing the living space can bring a real change but what about playing with the right colors?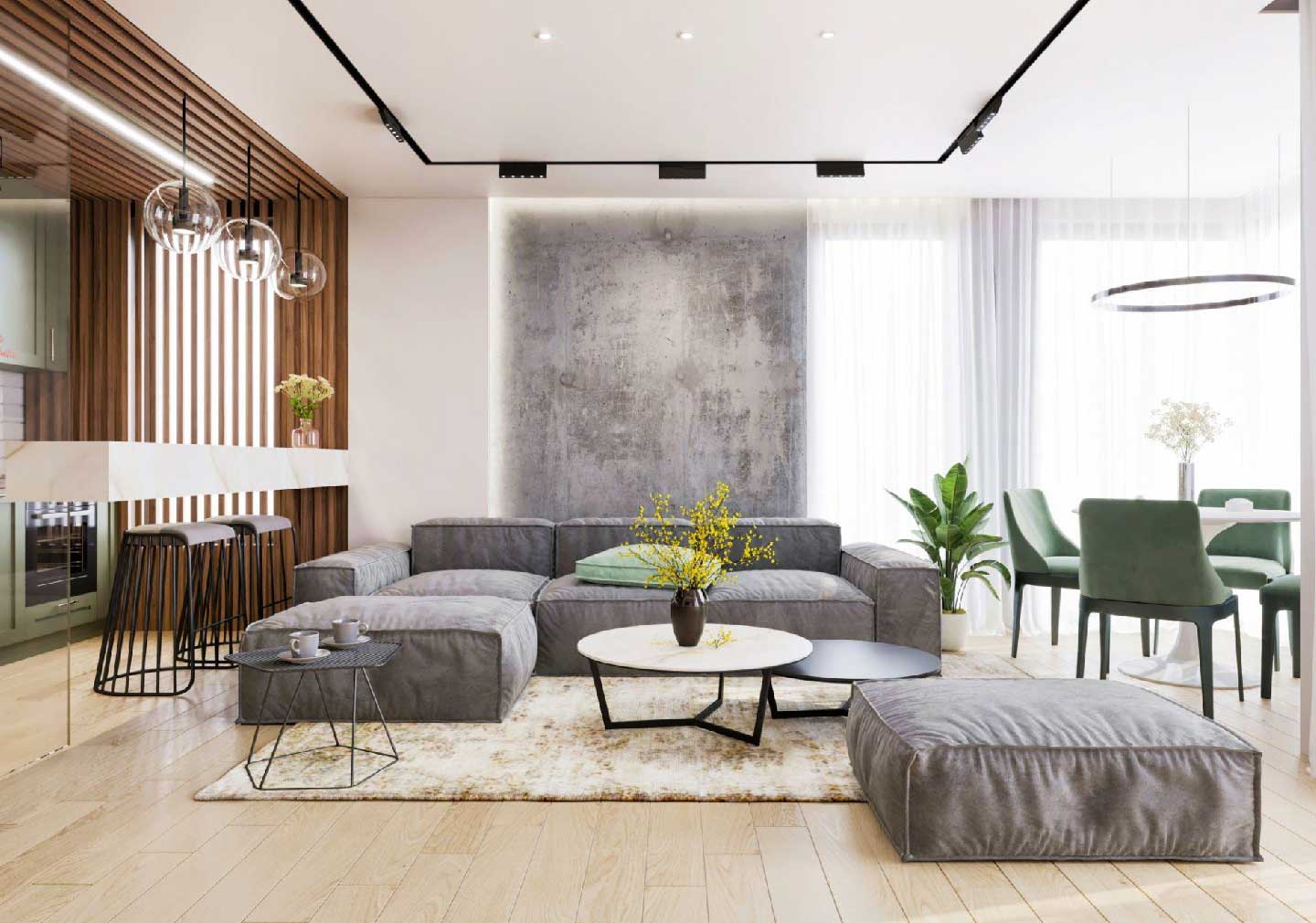 Have you ever pondered why certain living rooms appear comfy and inviting while others appear flat or unfinished? I'll let you in on a little design secret: it's all about the color. Using harmonious tones in your color scheme offers not only diversity and depth, but also sensations of serenity and tranquility. These are the colors that can transform your living room feels from "fine" to "amazing!"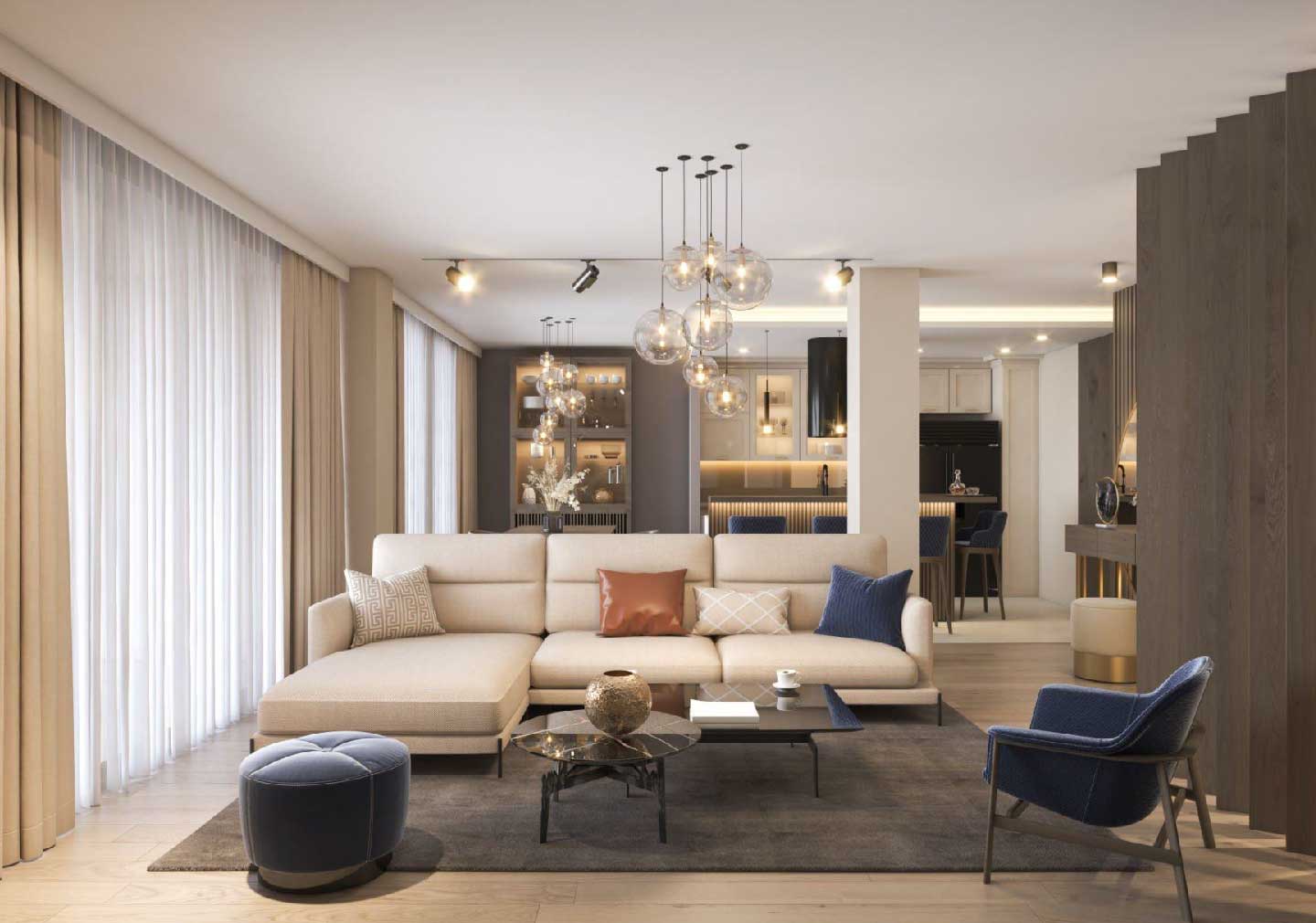 So what exactly are harmonious colors in the living room color scheme palette? A monochromatic color scheme uses distinct tones and tints of the same color. Many people believe that monochromatic colors are simply black, gray, and white, although any color can be utilized in a monochromatic color palette. Another sort of harmonious color pairing is analogous color which can be a winning combination in decor. These are hues that are adjacent on the color wheel. Blue and green, red and orange, and purple and blue are some examples.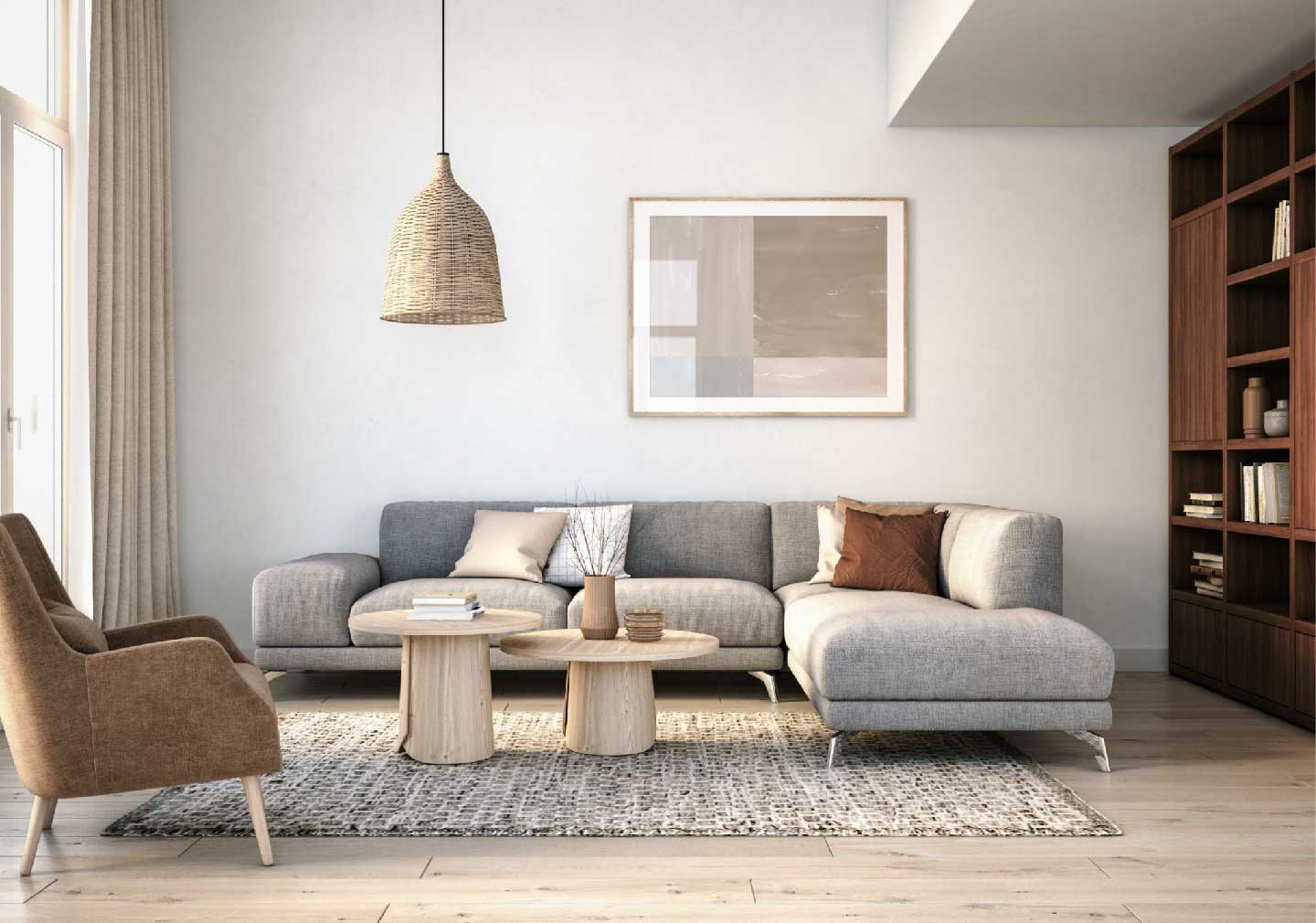 Picking which colors to decorate with for any room color ideas can be a daunting task due to the large number of options available. We have talked about the wall color ideas and how it can change the entire look of the area. Let's check out the best color schemes for the living room space design which can instantly enhance the ambience.
10 best color scheme picks for your living room
Selecting the proper living room color scheme is critical to creating an environment that is welcoming, comfortable, and reflects your own style. Color may have a big impact on a room's environment, and different colors can elicit different feelings and moods. Here's a look at some of the best color schemes for living room interior design.
Who says color has to be loud in order to be beautiful? Choose a neutral color palette to achieve the Scandinavian style. For now, the job of neutral tones in our homes is to create cocooning, snug places, as opposed to the cooler neutrals of grays. A seamless combination of white, beige, and stone colors produces a unified scheme with timeless appeal.
This aesthetic works best when all of the elements, from the paint on the walls to the natural wooden furnishings, are kept neutral.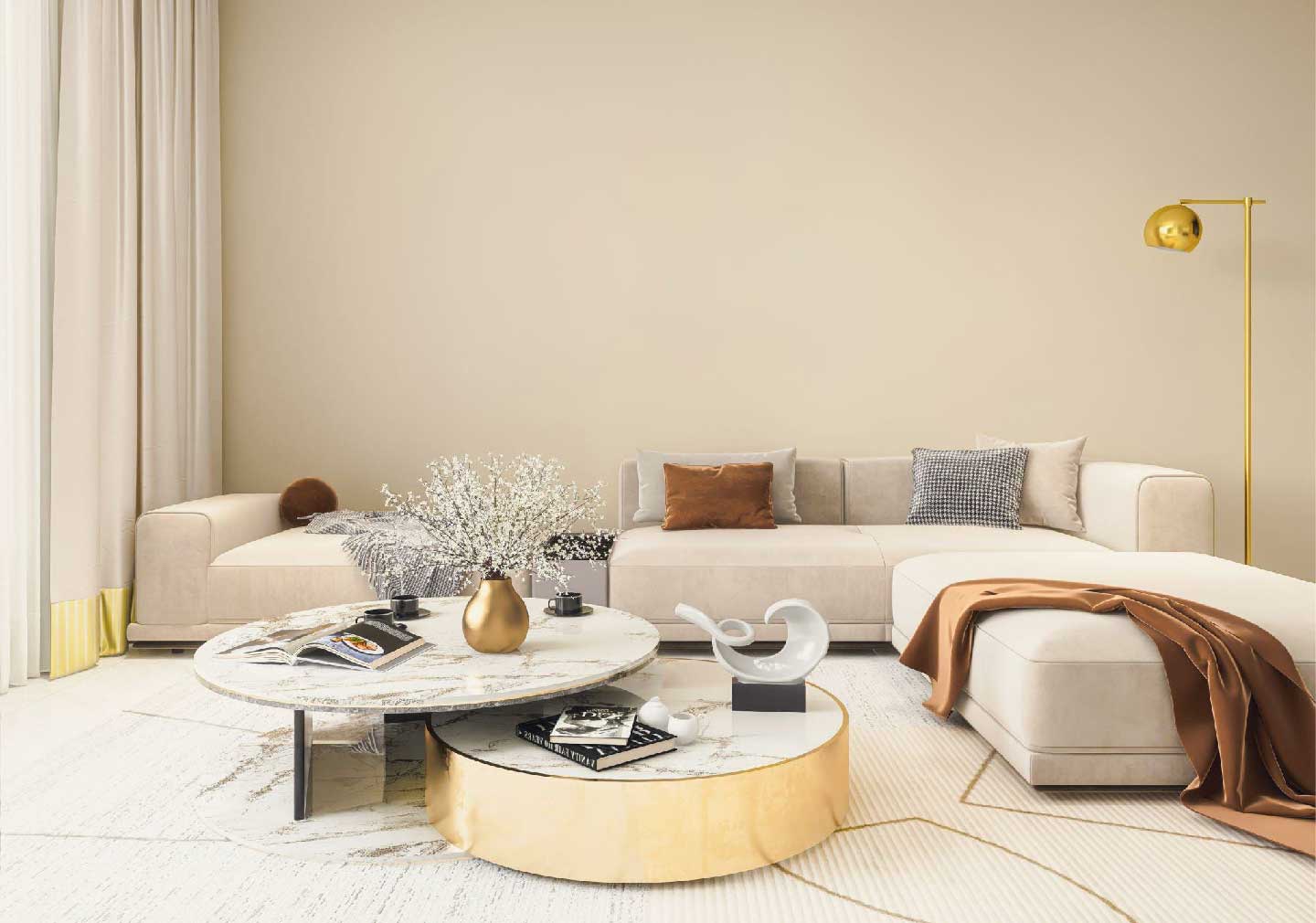 Try for the pinks this time!
To avoid the concept looking too sugary and sweet, the key to making the most of pink living room ideas is to blend tones. Pink comes in a variety of gorgeous temperatures and tones to create a sophisticated timeless décor that benefits from sophisticated touches of earthy neutrals like mink and creamy biscuit tones. This can instantly transform your living room feels!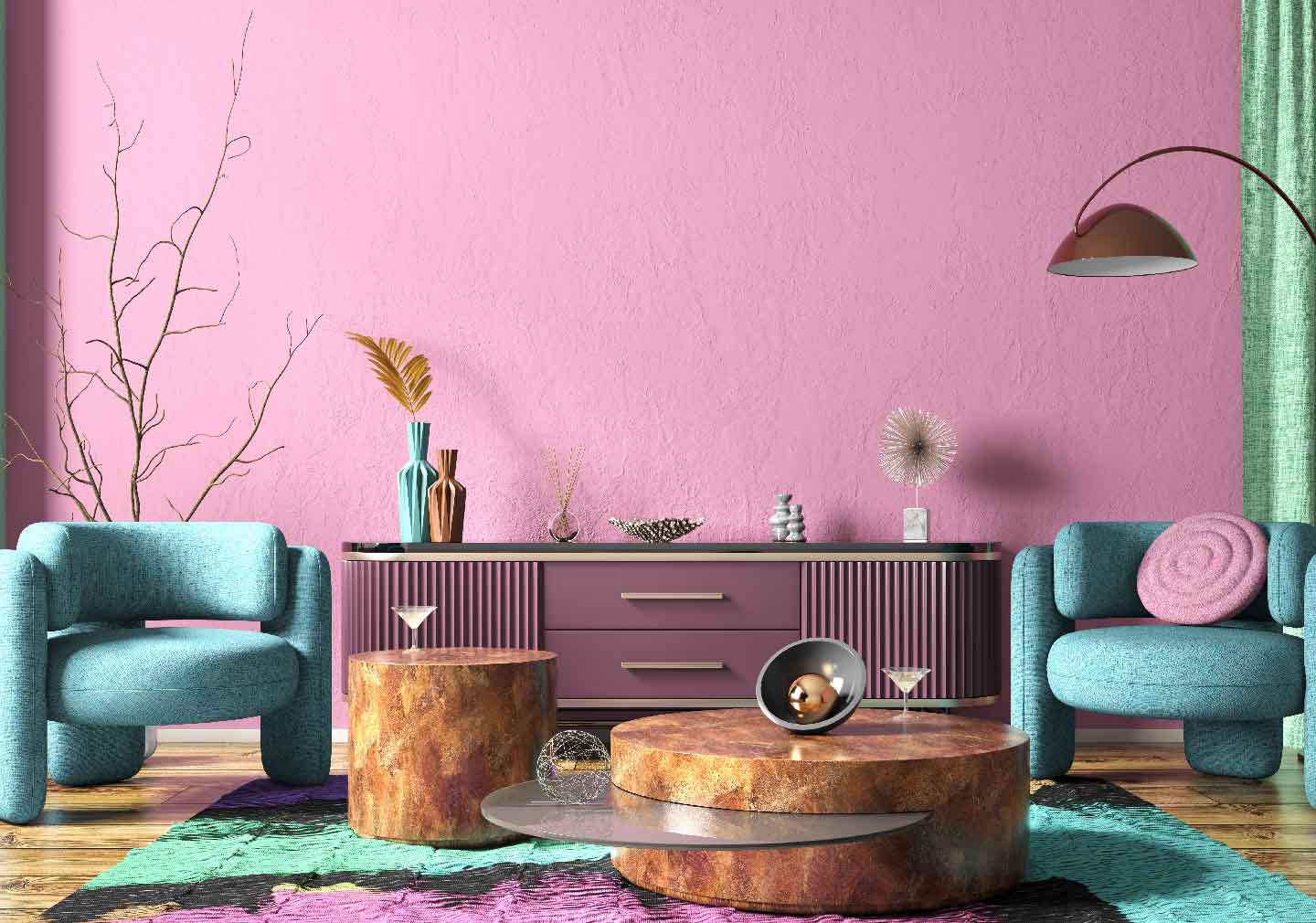 Add the touch of botanicals with greens and blues
Use green and blue marine-inspired colors to create a relaxing palette that reflects the colors of a coastal setting which is also a winning combination to achieve a calm ambience. Layering different floral and fauna designs on fabrics and ceramics adds variety to a neutral area while keeping your walls, floor, and sofa in block colors keeps the aesthetic from becoming fussy.
For drapes and pillows, experiment with size by combining smaller trellis motifs with larger floral prints. Oversized lights and eye-catching ceramics will also contribute to this eye-catching plan, and a creative leaf display gathered in fascinating vases completes the effect.
Bold and dark hues can kill the blues
Paint your walls and surfaces in a striking dark color to create a gloomy feeling of curiosity. On-trend darker paint colors may appear to be a risk, but in the proper setting, shadows tones shine. As a result, they remain a popular choice for current paint trends.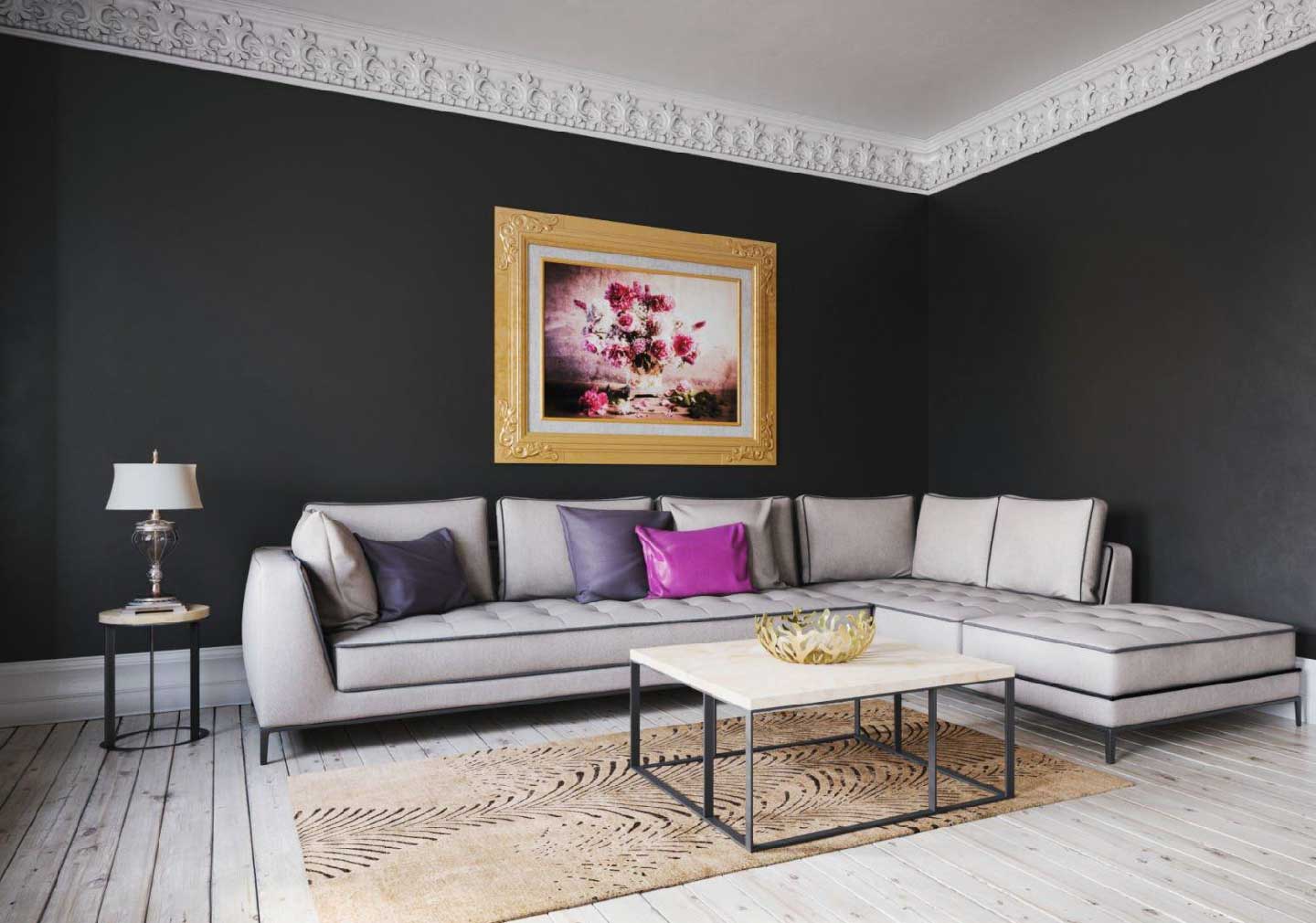 Greens can never dishearten you!
Pick any shade of green to brighten up a drab living space. The color spectrum for green is so extensive that there is a shade to suit every taste, from brilliant bottle green to mild mint.
For a winning green living room color scheme, combine tone green, blue, and yellow furniture and accessories to create a coherent, peaceful atmosphere.
Welcome good vibes with yellow
Yellow's feel-good emotions may instantly create a bright environment. Buttercup yellow walls make an excellent backdrop for any furniture type, particularly neutral and gray. To complement the walls, add more beams of sunlight with brighter sunny yellow items.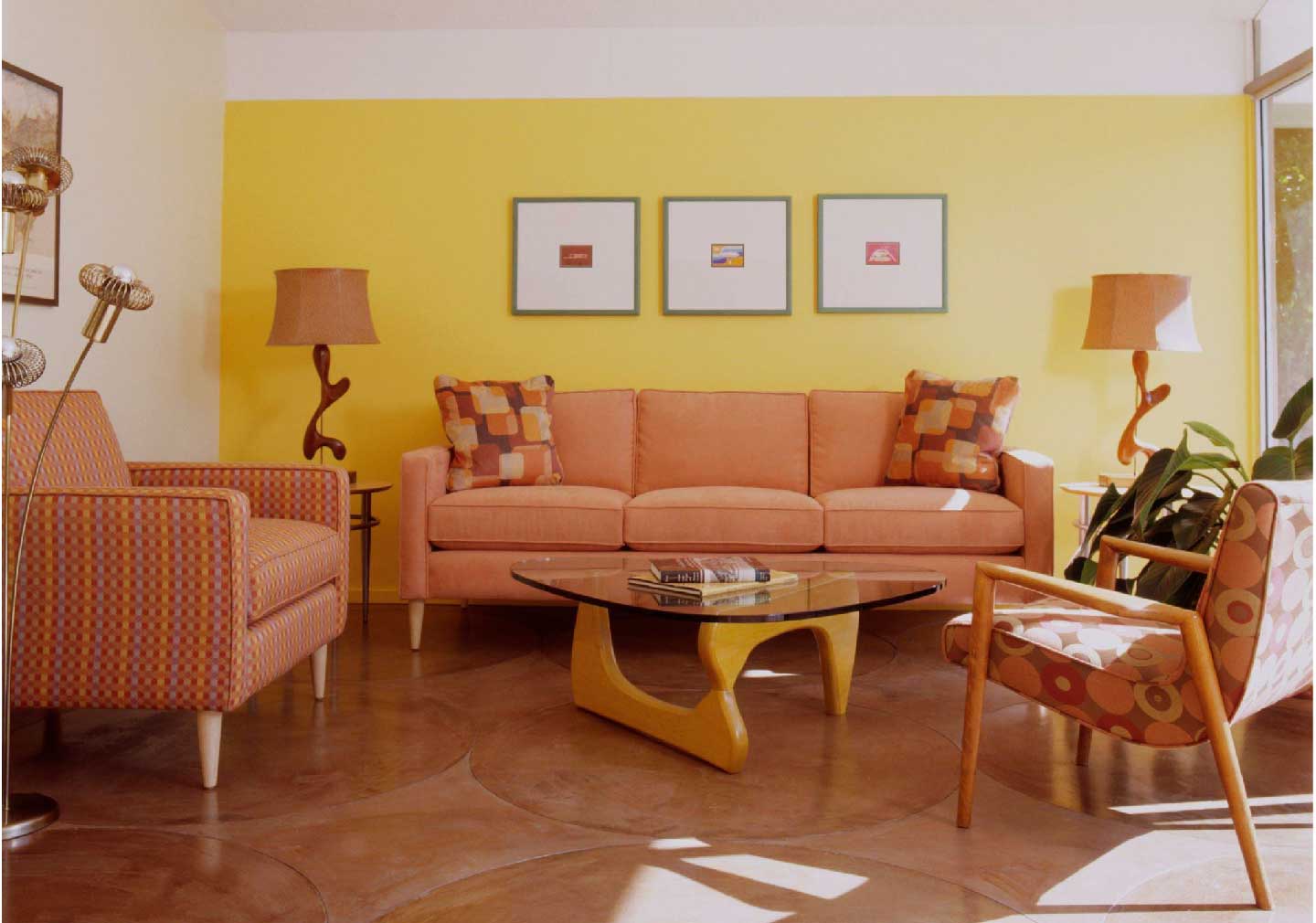 Mustards can make it look cozy
Warm and inviting, it looks wonderful in both traditional and contemporary settings, with tones ranging from spun gold to natural shades of maize and honey. For a great retro vibe, pair it with wood-effect living room wallpaper ideas and relaxing mid-century inspired furniture.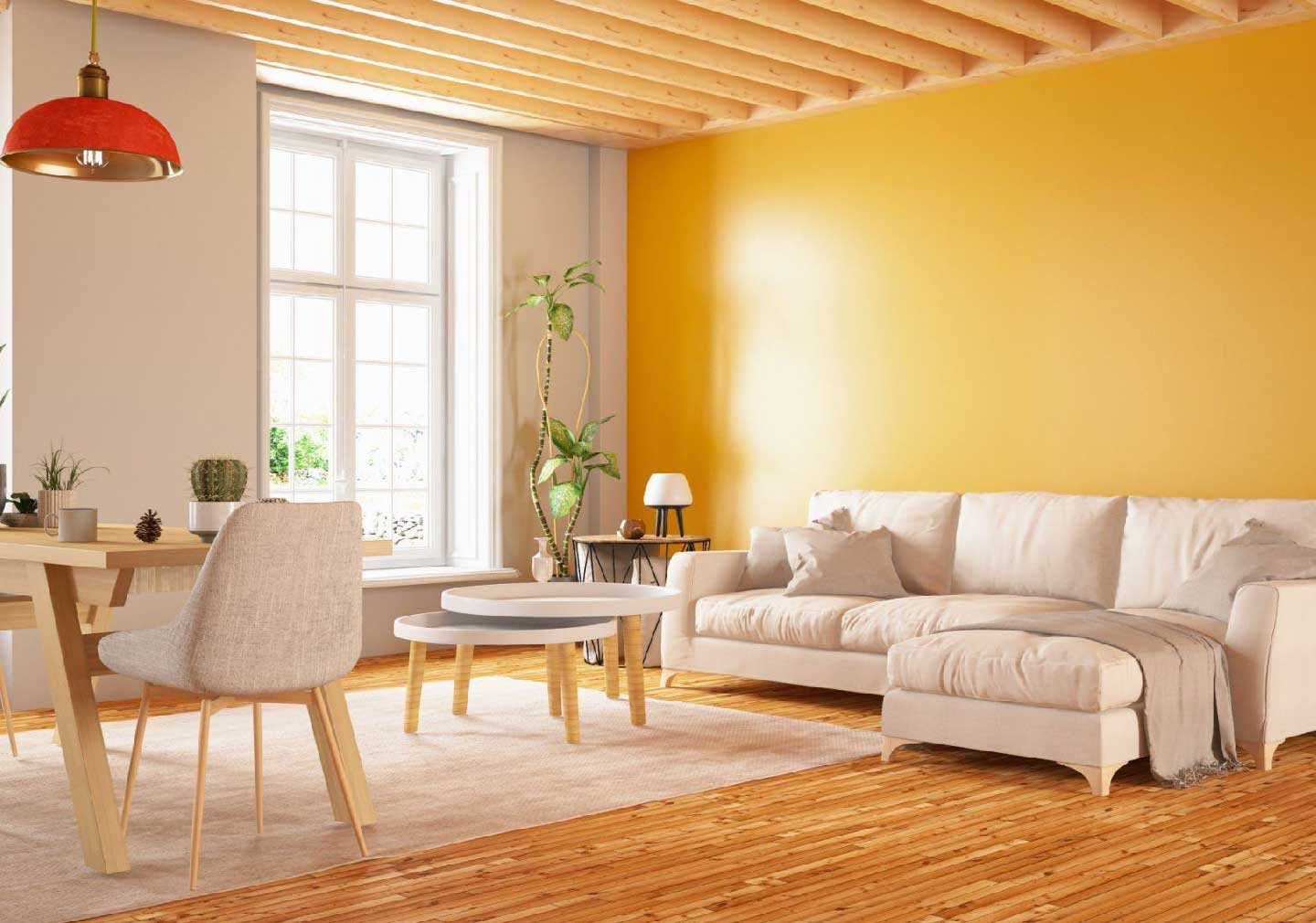 To give a room depth and character, mix different tones of Honeyed Oak, Maple, and darker timbers. A cluster of rattan mirrors pays homage to 1970s nostalgia and makes an excellent wall display for living room color scheme ideas.
Brown room ideas might be perceived as monotonous at times, but when applied correctly, brown can be an immensely inviting, warming, and classy color option for the home.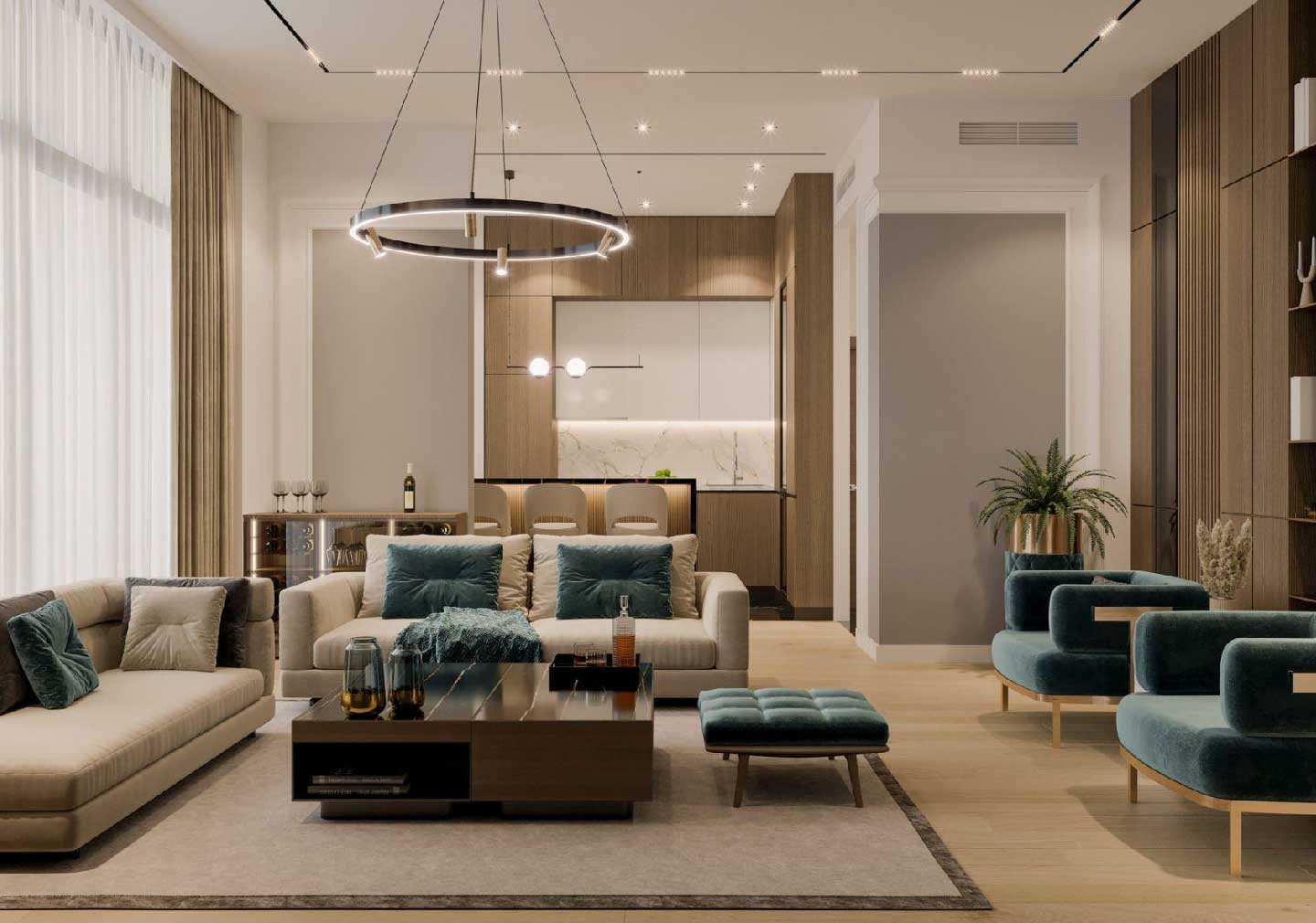 Turning to nature's colors is a classic color trend in interior design, and an earthy, brown palette is ideal for comfy living room color scheme ideas.
Vibrant colors can break the monotony
Complimentary colors in vivid shades, such as orange, emerald green and blue, have a dramatic impact, but the appropriate design plan ensures the impression isn't overpowering. The colors which can create moods and drama in interior design, are softened by sprinkling them over a white background. To keep the color modest in this living room, introduce vibrant orange or green elements in a small area rather than an entire accent wall.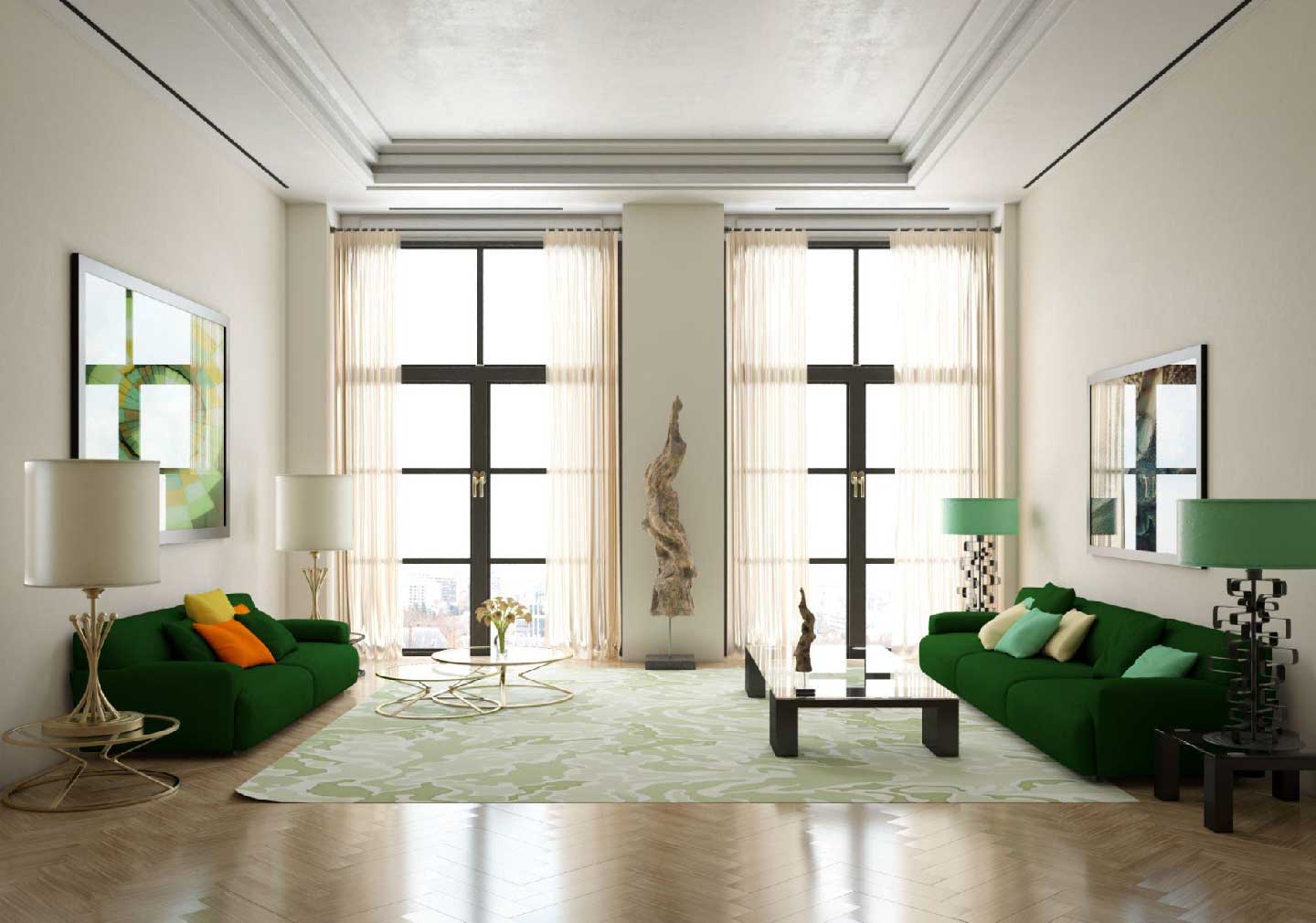 Begin by designing a blue scheme using tones directly from a seascape. Using cool colors of ocean blues is the simplest method to create a beach atmosphere in a space. Then add a vibrant, contrasting accent color, such as red, sunny yellow, or purple.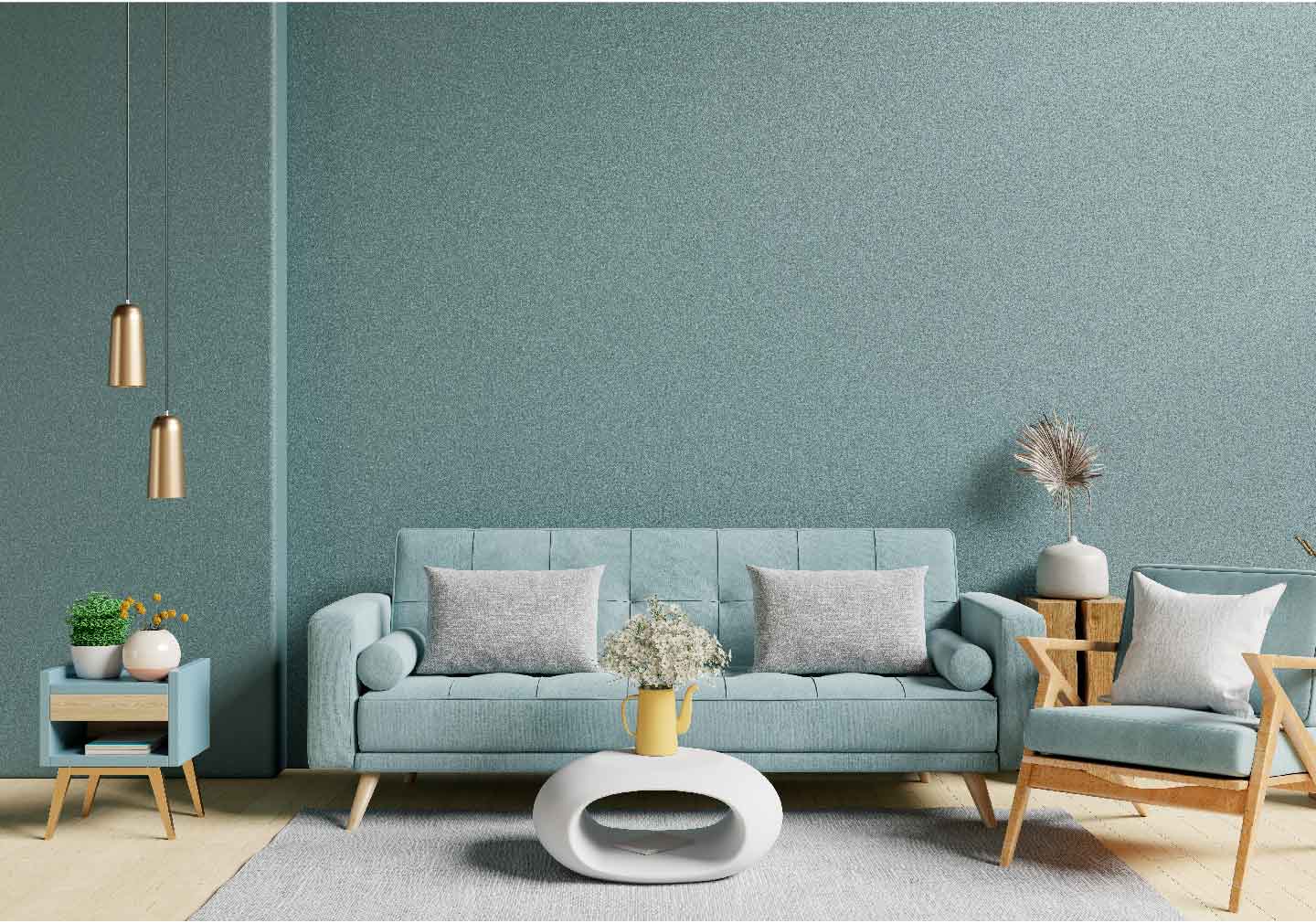 The usage of these accent hues will not only add a contemporary twist to classic seaside decor, but will also keep the room from seeming too cold.
Understanding which living room color schemes are guaranteed to look good together and being able to choose the ideal hues are not mystical, secret arts – they are straightforward talents that we can all master in a few simple steps.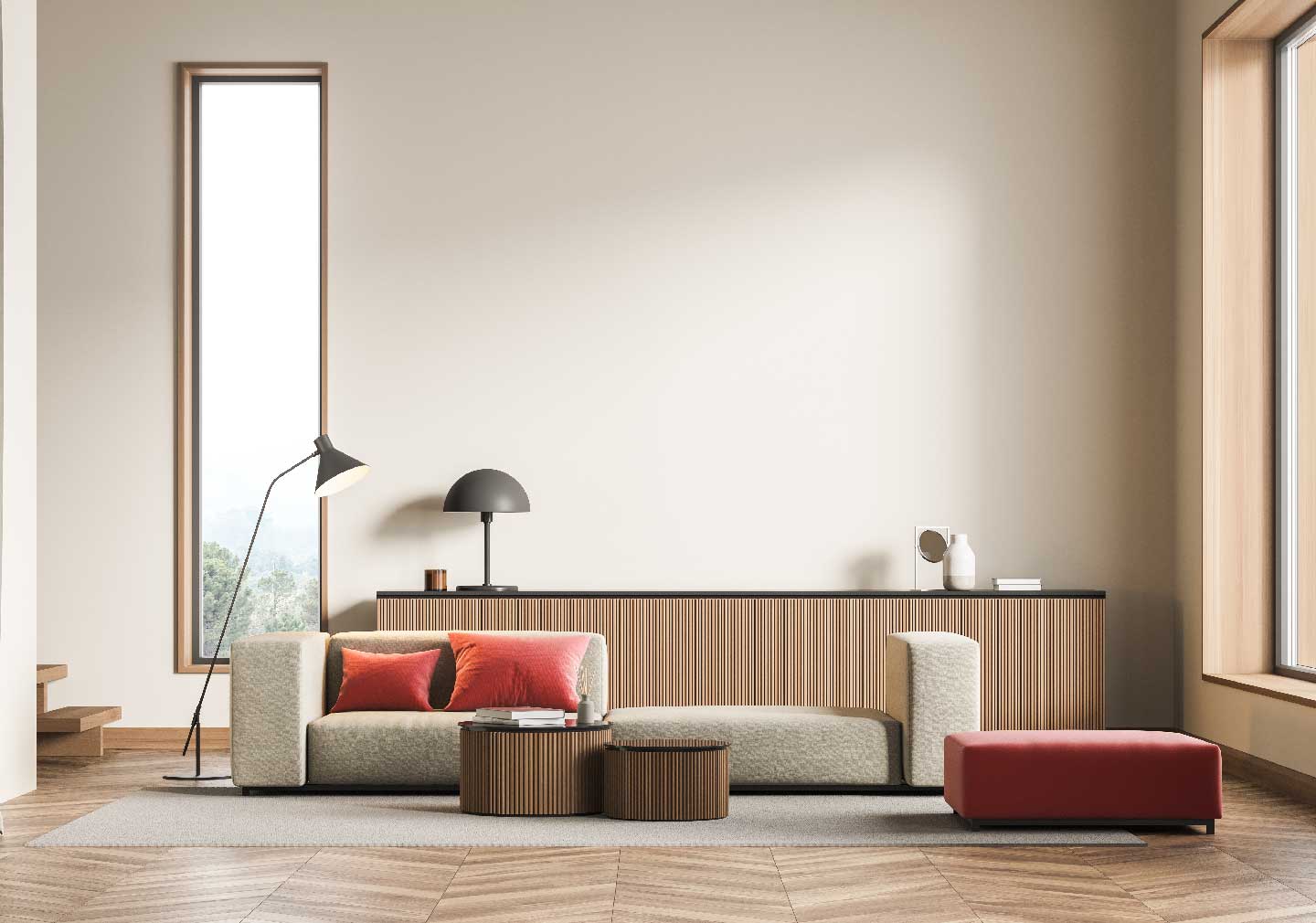 Always begin with a complementing palette of timeless tones and classic colors, then add accent hues to produce powerful effects on a mood board. Consider it similar to cooking, with colors signifying components and flavors.
Investigate living room paint options and compile pictures, samples, fabrics, and photos to create a mental picture of the design you want. This enables you to combine all of your finishes to make sure all of your concepts are cohesive.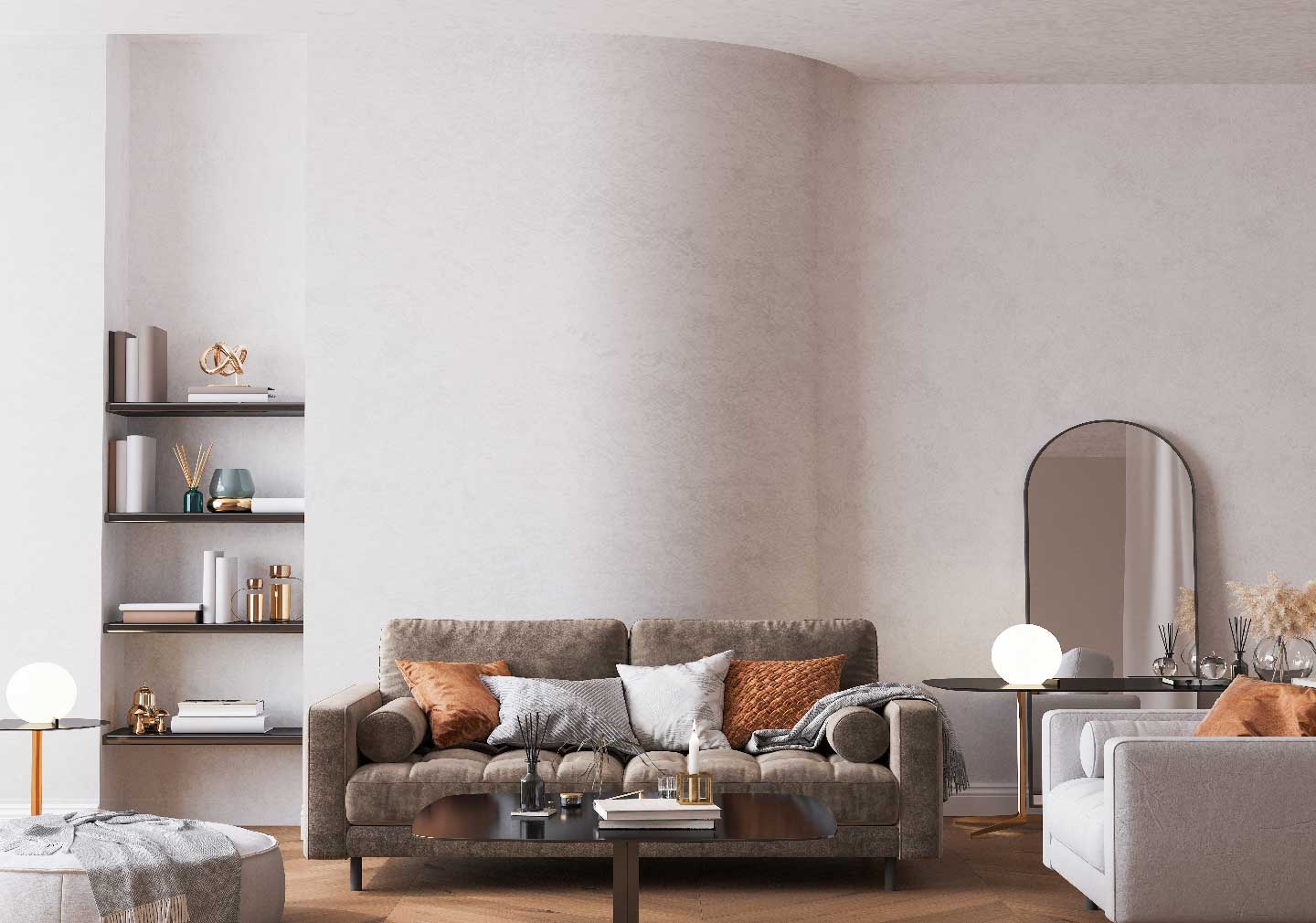 After you have a solid understanding of the fundamentals of the color wheel, a tool used by interior designers to create eye-catching designs that never fail to impress.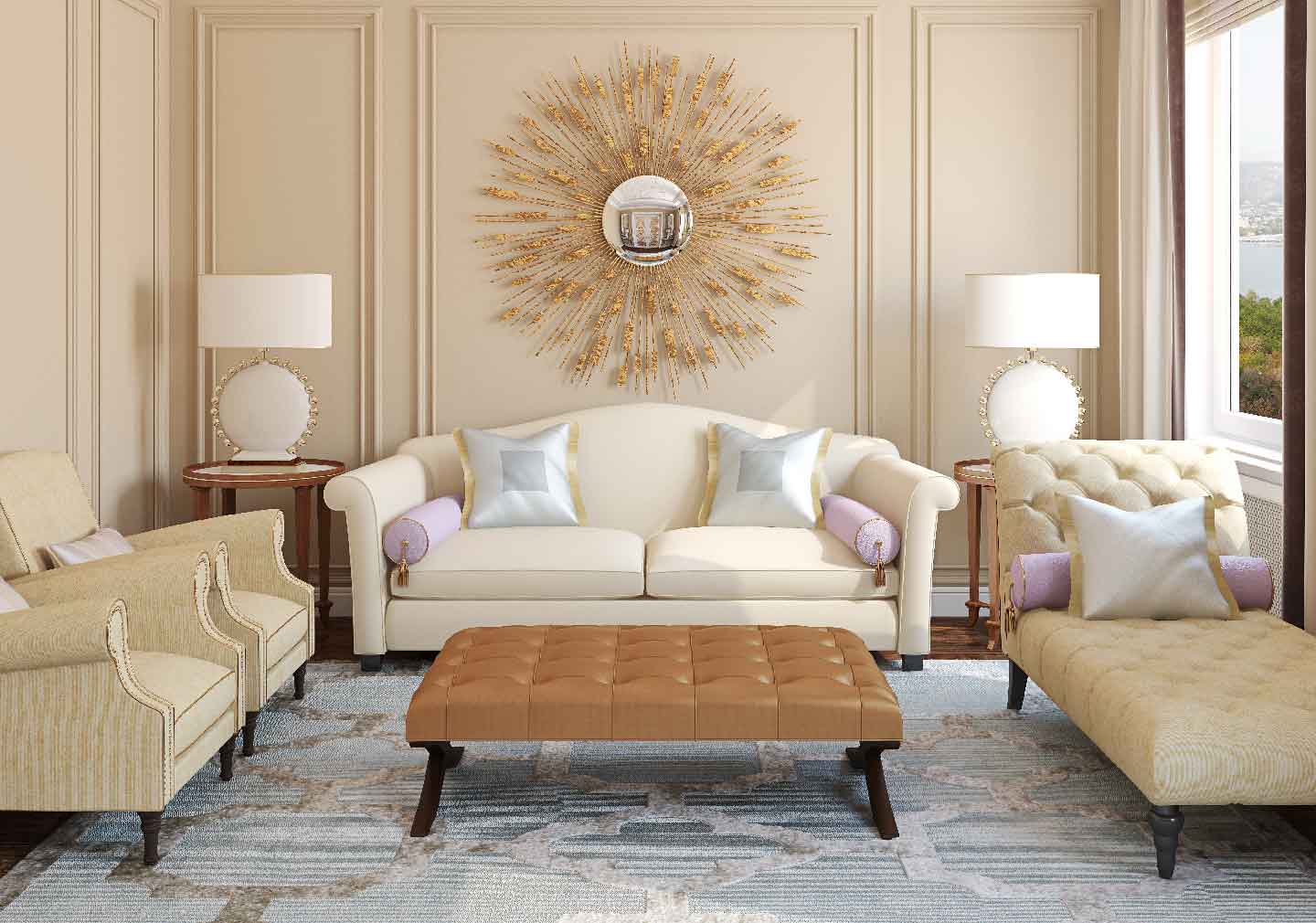 Pale or neutral tones that reflect light are ideal for decorating tiny spaces because they make them appear larger. Yet, making a tiny living space feel bigger is slightly more complex than color scheming alone. Bonito Designs assures hassle free interior design solutions for your dream home with all new and innovative personalized design ideas. Connect with us and let your living room satiate her essence of luxury and style.