Introduction
Ever wandered in your imagination to all the places you'd like to visit or have visited at least once in your life? That home you were in awe of, when you were on a holiday? Ever wondered how those designs will look like if you bring them into your home interiors? It is a tricky situation to envision, but not anymore with World Designs! 
What is World Designs?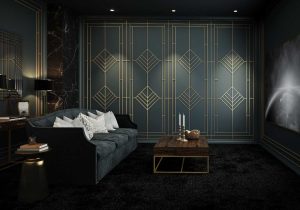 Bonito Designs' World Designs by Gauri Khan and Manish Malhotra, where dream becomes a reality. Transforming your home into a canvas of global elegance and cultural charm, these designs bridge the gap between your wanderlust and the comfort of your own home. 
World Designs is a captivating collaboration between Bonito Designs and the renowned celebrity designer duo Gauri Khan and Manish Malhotra. It's a curated collection of exceptional interior design themes that blend global influences with artistic creativity.  
World Designs introduces a new dimension to home interiors, where each theme tells a unique story and embodies a distinct cultural essence. With World Designs, your home transforms into a canvas of creativity, reflecting the world's rich cultures while maintaining 100% personalised touch Bonito Designs is known for. Experience the world of interior design like never before with World Designs! 
Inception of World Designs: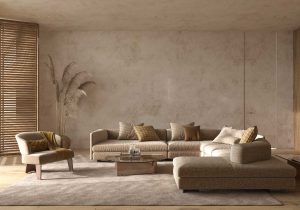 The World Designs concept emerged from a blend of intensive research, the expert craftsmanship of Gauri Khan and Manish Malhotra, their diverse travel experiences, and their innate knack for capturing the essence of different cultures. 
This innovative idea was nurtured by delving deep into the artistry, architecture, and design motifs of various regions across the globe. Gauri Khan and Manish Malhotra's journeys around the world provided them with firsthand exposure to the rich nature of aesthetics and styles that each place had to offer. 
Their interactions with local artisans, architects, and designers contributed to their profound understanding of design elements that have stood the test of time. Drawing inspiration from these encounters, they crafted unique themes that encapsulate the essence of each culture. 
The World Designs by Gauri Khan and Manish Malhotra reflect their dedication to capturing the spirit of different corners of the world and translating them into interiors that resonate with a global audience. It's a journey that merges passion, creativity, and cultural exploration into a symphony of harmonious design narratives. 
How Long does it Take for the World Design themes to be Incorporated in my Home Interiors?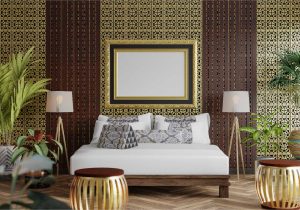 The journey to transform your home with our exquisite World Design themes is as thrilling as it is efficient. We get it – you're excited to see those ideas come to life! 
Our streamlined process, guided by the design wizardry of Gauri Khan and Manish Malhotra, ensures your home's transformation is a seamless affair. From the first stroke of inspiration to the final touch, we're with you every step of the way. And guess what? We've got a secret weapon – the 90-day promise. Yep, in just 90 days, you'll be stepping into a whole new world of aesthetics and comfort. 
But hold on, that's not all! We know the phrase "budget constraints" can be a mood dampener, so we've got a remedy – the no-cost EMI option! Let your dreams dance their way into reality without worrying about the financial tango. 
Your home's about to become the talk of the town, and we're here to make it happen – quirks, charisma, and all! 
What designs does World Designs include?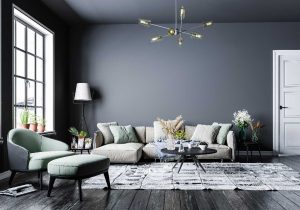 Imagine the romantic streets of Paris, the vibrant bazaars of Cairo, the fashionable elegance of Milan– all intricately woven into the corners of your home. Each design is a tale told through textures, colours, and patterns, bringing you an adventure with every step you take. 
From the bold geometric shapes of Art Deco to the rustic charm of Victorian era, every design theme is a masterpiece, crafted with care and sprinkled with the duo's signature magic. 
World Designs encompasses a diverse range of interior design themes that draw inspiration from various cultures, eras, and artistic influences. From the London Rustic to the sleek and modern Miami Art Moderne, every design theme within World Designs has its own distinctive character and aesthetic. 
How do I get World Designs into my home interiors?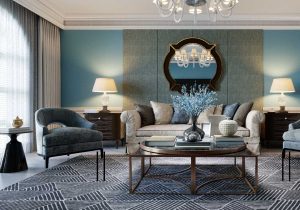 Incorporating the captivating World Designs by Gauri Khan and Manish Malhotra into your home interiors is a seamless process with Bonito Designs. Our experienced team of interior designers will guide you through every step of the way. Begin by discussing your preferences and vision with our experts. They will curate a design theme from the World Designs collection that resonates with your style. 
Once you approve the design concept, our team will work diligently to bring it to life in your space. From selecting the right furniture and decor elements to ensuring that colours and textures harmonise flawlessly, we take care of every detail. The result? A beautifully designed interior that embodies the essence of your chosen World Design theme. 
How Can We Help?
Make your home a gallery of global aesthetics. From the cobblestone streets of Europe to the vibrant markets of Asia, let your home narrate stories from around the world only with Bonito Designs. We are India's no. 1 full-home interior design brand, bringing innovation and expertise to every corner of your dream home. 
And here's the exciting part – with our 90-day promise, you'll see your dream design come to life in no time. 
Plus, enjoy the journey without worrying about the cost of your home interiors, thanks to our easy no-cost EMI option and balance transfer facility. You also get to experience the difference with our 10-year warranty on interior products and a rigorous 7-stage quality check. Your happiness is our priority, and it will not end with the design execution and handover. 
It's time to curate your very own global treasure trove – let's create magic together – choose Bonito Designs for a home that reflects your style and aspirations with World Design themes.