Corner Wall Shelf Ideas to Maximise Your Interiors
Most of us fall short of space for decorating our home. We spend lots of time in planning for better ideas to make some storage space without sacrificing the décor. Usually the corner space is one which goes unnoticed.
We sometimes put some art work piece or something that is inconsequential out there. But if you efficiently do the interiors then you can plan a nice wall shelf that would turn the boring corner into a nice exciting display or a plenty of storage options.
Here are a few unique corner shelving ideas which would give you nice inspiration to start remodeling your bedroom, study and your living room.
Custom floating shelves
You can have floating shelves in the corner to have your nice art work piece or some figurines on display. This would give a nice décor to your living room. Here simple wooden ledge has been used to as floating shelves. This wooden shelf gives an elegant look. But you should keep in mind not to put any heavy stuffs on the top of the shelves.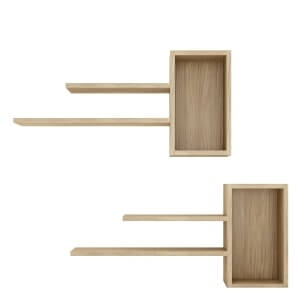 Here the wooden hanging shelves have been used for the corner shelves. In this kind of hanging shelves you can try putting little heavier stuffs like books, lamps or other stuffs. These kind of shelves serves the purpose of storage.
If you are a book lover and you don't have enough space for all those collections then you can try the L-shaped corner shelf. Here you can see how a small room has been transformed into a nice cozy reading room with the corner bookshelf.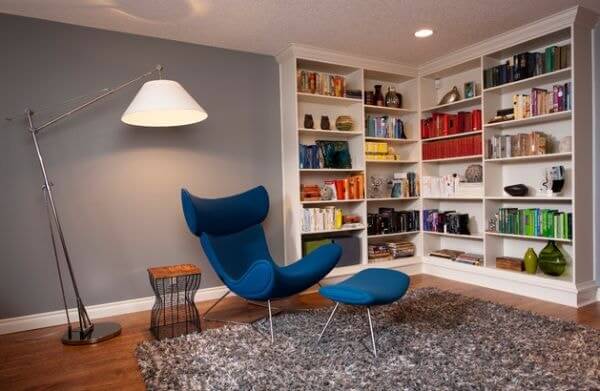 This corner book shelf doesn't take much space and does the required job. Keeps your collection tidy plus gives a nice décor to the room. You can add a few accessories to make the décor more appealing.
Spice up the corner
Below is a nice and unique way to turn your boring corner into one of the exciting displays.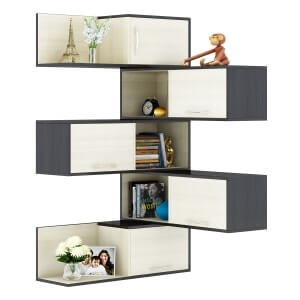 This shelf showcases your creativity and also stores your collectible's efficiently.
Also Read: 6 Simple Ways to Organize Your Books
Outside corner open shelf
Here are the ideas for the corner shelf; in the middle of the room and gives a nice elegant look to the whole room. This is quite a lovely addition to your living room. They give a classy look to your existing shelves.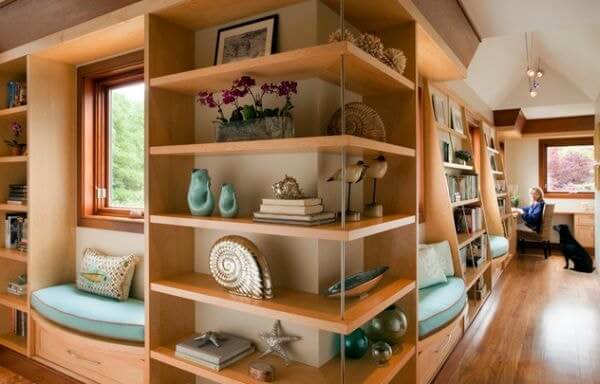 Source
This is a little difficult to incorporate in a small apartment home but goes well with a spacious house.
Corner shelf for bathroom
The least space we have in our whole house is the bathroom. We can intelligently use the corner space in the bathroom to make it more spacious. If you want to keep towels or any other kinds of stuff to be used you can make the shelves transformed into cupboard style.
Floating shelves design in the home office room
In a home office, you can use the corner shelves to stack away your documents or display your prized possession.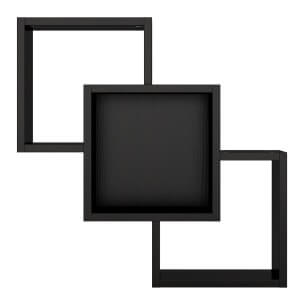 Corner space in a home office
When you want to have a homework station in a small apartment home, then you can go for corner shelves which would save you lots of space.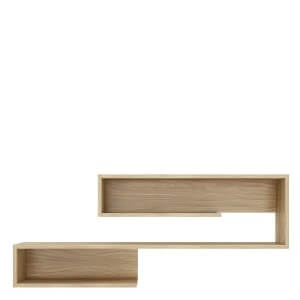 Here you can see floating shelves above the work station, which has been used wisely to save space and stack up all stationaries
Also Read: 8 Simple and Attractive DIY Bookends to Try
L shaped bookshelf in the bedroom
You can have a snazzy corner shelf in your bedroom which would work as both a display unit and a book shelf. Most people leave their corners space untouched.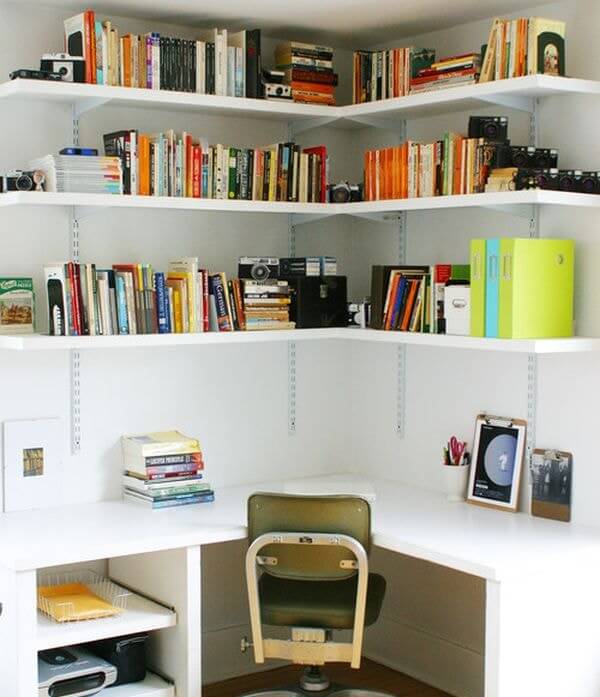 Source
L Shaped bookshelf This is a nice way to use corner space effectively especially, in a small apartment house.
Elegant floating shelves
This type of custom-crafted floating shelves gives a nice contemporary look to any room. They offer an ample display as well as storage space where you can have your accessories and books nicely stacked.
The unique style of shelf
Below is a perfect example of a different style of having a corner shelf. These box-shaped shelves stand out from the rest of the room. It gives a nice exquisite look to the whole room.