There was a time when people had the good fortune of having an entire room for books. There was a library in many of the houses. Today, with small apartments and few rooms, that leisure no more exists. Yet, book lovers never cease to exist.
So we have bookshelves to keep books. Since a neatly arranged bookcase does look nice, it also adds to the design of a room, be it the living room, bed room or even dining room.
Usually, most of us would think why give a makeover to a bookshelf? They are just for books.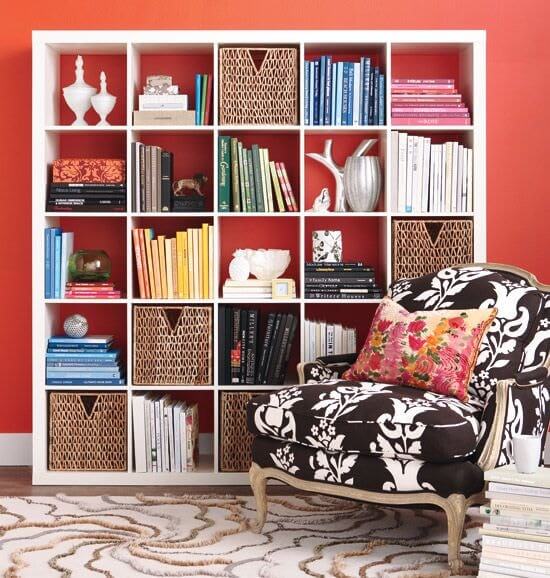 Source
Just arrange the books in it and that's it. That's of course not the case. A bookcase need not be boring or just the conventional one.
By following a few aesthetic sensibilities and designs, it is possible to make a bookcase look appealing, attractive and a highlight of a home.
Give a new color or look to the shelf:
The color of a bookcase can be bright or light depending on the user's choice. Most bookshelves are found either in white or black.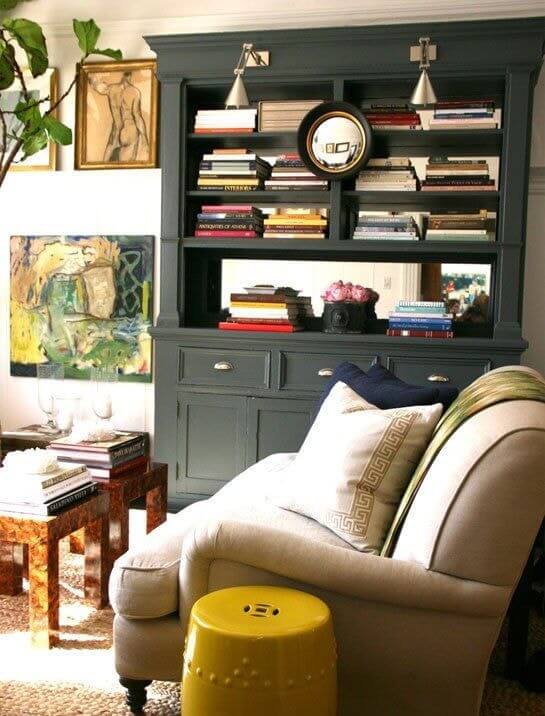 Source
Either the bookcase can be in a color contrast to the color of the wall, or a lighter or a darker shade of the wall color can be used.
For those who do not wish to repaint their bookcase, yet would like to add some colors, here is a tip. Collect some beautiful gift wrapper papers or some other shiny papers and stick them on the walls of the shelf.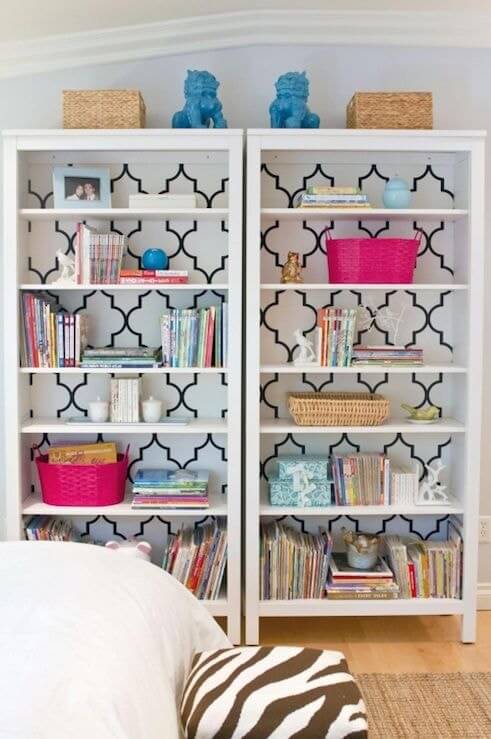 Source
See how bright and transformed the shelf will look.
Also Read: Best 15 Corner Shelf Design Ideas for Your Interior
Book arrangement:
If you thought arranging books is easy, then think again.
There are a hundred ways of arranging books. Try arranging books in an alternate horizontal and vertical manner. This type of arrangement does give an aesthetic look to the shelf.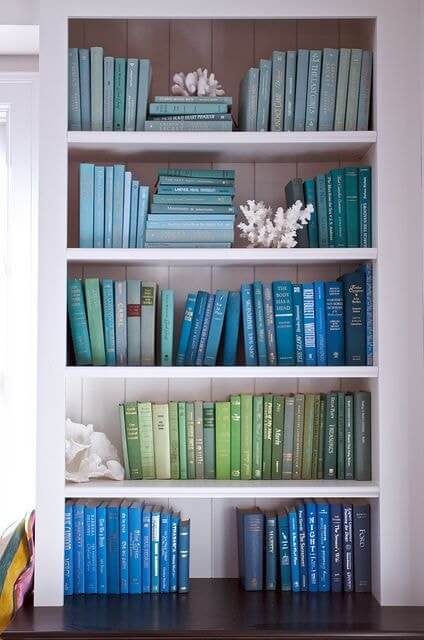 Source
The books can also be arranged according to their colour. A book with a bright cover can be placed in the middle of two piles. This will add a color to the whole pattern and the book will serve the purpose of artwork too.
Accessorize:
Bookcases will also look happy with the right accessories. Keep picture frames, art pieces, sculptures, etc. in between or in spaces between the book piles and see the dramatic turn that the bookcase will take.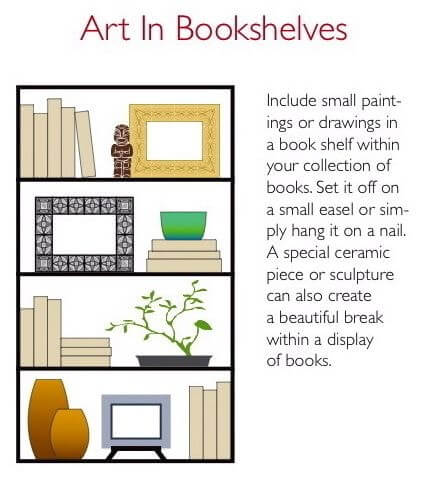 Source
Even simple things like a bright colored bowl, a small vase, miniature pieces like a miniature chair, cage or car also can add an attractive look to the bookcase.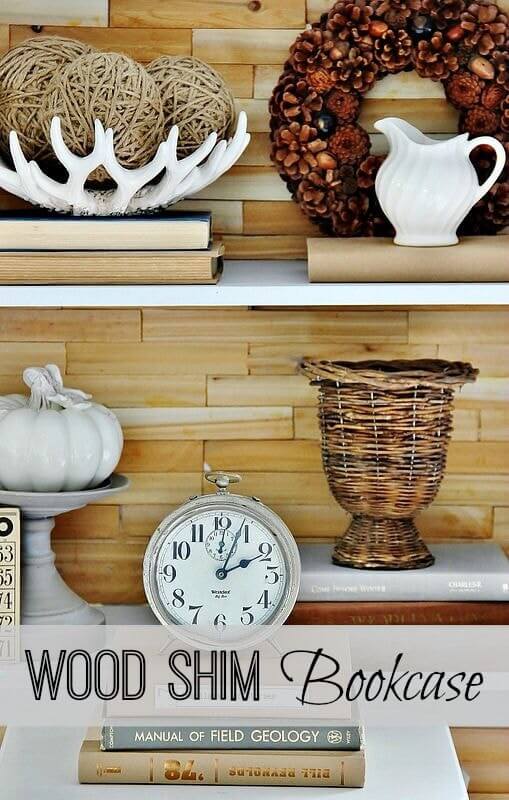 Source
Small paintings or photo frames will add a beauty as well as give it an overall style.
Keep empty spaces:
While you arrange the bookcase, take care not to make it look too cluttered. Keep some empty space when and wherever possible to let the space breathe.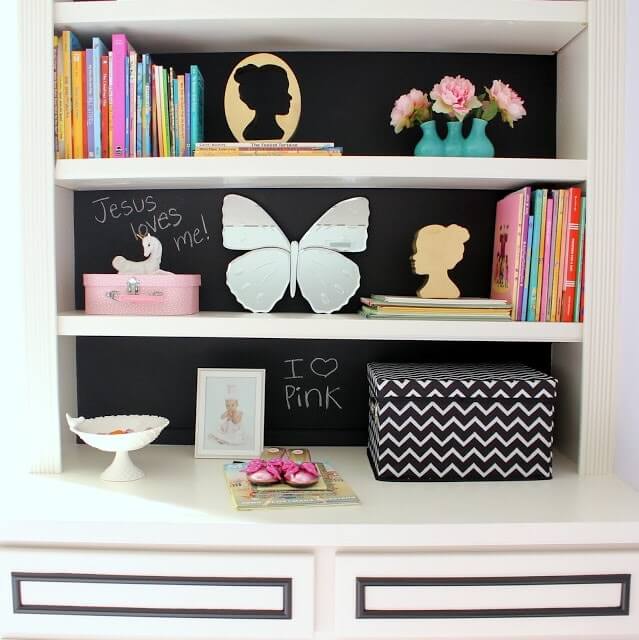 Source
Hope you follow the same. If you have any new ideas drop us a message. Will include them in our blog. 🙂