Introduction
In today's world, everyone dreams of a luxurious living space, complete with high-end interior designs that exude opulence and sophistication. However, the cost associated with luxury interiors often deters many from realising this dream. The good news is that you can achieve that extravagant look without breaking the bank. In this blog post, we'll explore eight practical and budget-friendly interior design tips to help you transform your space into a haven of luxury. 
The Art of Budget Luxury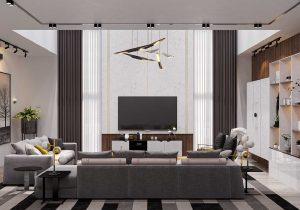 Achieving luxury on a budget doesn't mean compromising on quality and style. It's about making strategic choices and creative decisions. One of the first steps in this journey is setting a budget that suits your financial capacity. A well-defined budget can guide your choices and prevent overspending. Moreover, seeking inspiration from Bonito Designs can help you gain insights into creating a high-end look without the hefty price tag. 
The Magic of Wall Paint and Finishes
When it comes to luxury interior designs, the choice of wall paint and finishes can make a significant impact. Opt for elegant and neutral colours like soft grays, creams, or pastels. These colours create a sense of openness and sophistication, mimicking the feel of high-end spaces. To add an extra layer of luxury, consider textured or patterned wallpapers, which can be budget-friendly alternatives to elaborate wall treatments. 
Furnishing with Elegance
The key to achieving luxury on a budget lies in smart furniture choices. Quality over quantity is a golden rule. Invest in a few statement pieces that define your interior space. Look for high-quality, affordable alternatives to designer furniture. Online marketplaces, thrift stores, and even local auctions can be gold mines for unique and luxurious furniture finds. Don't forget the power of accessories like cushions and throws to elevate your living space. 
Lighting – The Ambience Enhancer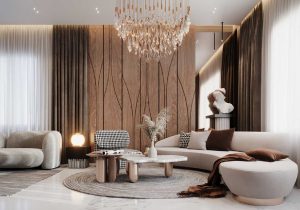 Lighting can make or break the ambiance of a room. To create a luxurious atmosphere, incorporate various lighting sources. Chandeliers, pendant lights, and wall sconces can add a touch of sophistication. Smartly positioned mirrors can reflect light, making the space appear larger and brighter. Consider energy-efficient LED bulbs that emit a warm, inviting glow. Adequate lighting not only adds to the aesthetics but also makes the space feel more luxurious. 
Art and Decor – Personalized Luxury
Personalized decor and art pieces can instantly elevate your interior design. You don't need to spend a fortune on original artworks; instead, look for affordable prints, or even create your own art. Unique decorative elements like sculptures, vases, and statement rugs can add a sense of luxury to your space. Mixing textures and materials can create a layered and high-end look, even on a budget. 
The Elegance of Simplicity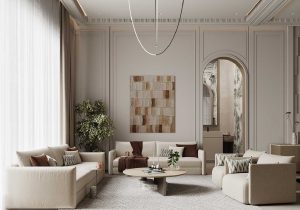 Simplicity can be the epitome of luxury. Streamline your interior design by decluttering and organising your space. A clutter-free environment can make any room appear more luxurious and spacious. Embrace minimalism by focusing on functional, multi-purpose furniture. This not only gives your interior a clean, high-end look but also maximises your budget by reducing unnecessary expenses. 
DIY and
Up cycling
When striving for luxury on a budget, don't underestimate the power of DIY projects and upcycling. Re purposing old furniture or accessories can add a unique touch to your space. By exploring your creative side, you can customise your interior design and save money. Numerous online tutorials and communities offer inspiration and guidance for DIY enthusiasts. 
The Art of
Accessorising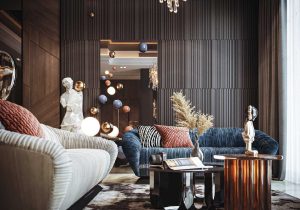 Bonito Designs, a renowned interior design firm, has mastered the art of accessorising and enhancing interior spaces. By drawing inspiration from their work, you can uncover various ways to add a touch of luxury to your home. Incorporate elements like strategically placed mirrors, well-chosen centrepieces, and high-quality textiles into your design. Pay attention to small details like cabinet handles and faucets, as these can significantly impact the overall look of your space. 
Conclusion
Luxury interior designs don't have to remain a distant dream due to budget constraints. By implementing these budget-friendly interior design tips and drawing inspiration from firms like Bonito Designs, you can create a space that exudes luxury and sophistication without breaking the bank. Your home can be a testament to your style and taste, proving that luxury can be accessible to anyone with the right approach and creativity. So, go ahead and turn your interior design dreams into a budget-friendly reality.