Introduction:
Key Features of Modern Interior Design
Interior design has always been a part of our lives, whether we know it or not. Our life is intricately woven with the essence of design, shaping our experiences and interactions with the places we inhabit. 
Modern interior design is an update for the old interiors. We witness a seamless continuation of the principles and inspirations drawn from old interior design. While the styles and trends have evolved over the centuries, certain elements from the past persist in contemporary interior design. 
One such element is the focus on usefulness. Modern interior design continues to prioritise functionality, optimising the use of particular space and using practical solutions for the challenges of modern living. 
Another interesting connection lies in the use of materials. Modern interior design, acknowlegdes and utilises the significance of sustainable and natural materials, promoting eco-friendly practices and a connection with nature just like modern designs in old days. 
Wisdom and creativity passed down through the ages is what modern interior design is all about. Therefore, you must learn about the Five key features of modern interior design. 
Modern interior design is a popular and timeless style that emphasizes simplicity, clean lines, and functionality. Rooted in the principles of minimalism, modern design creates spaces that are uncluttered, sophisticated, and inviting. In this comprehensive blog, we will explore five key features of modern interior design, guiding you through the essential elements that define this iconic style.
From sleek furniture and neutral color palettes to open floor plans and the creative use of materials, you will gain valuable insights on how to embrace modernity and transform your living spaces into chic and functional havens. 
Clean and Minimalist Aesthetics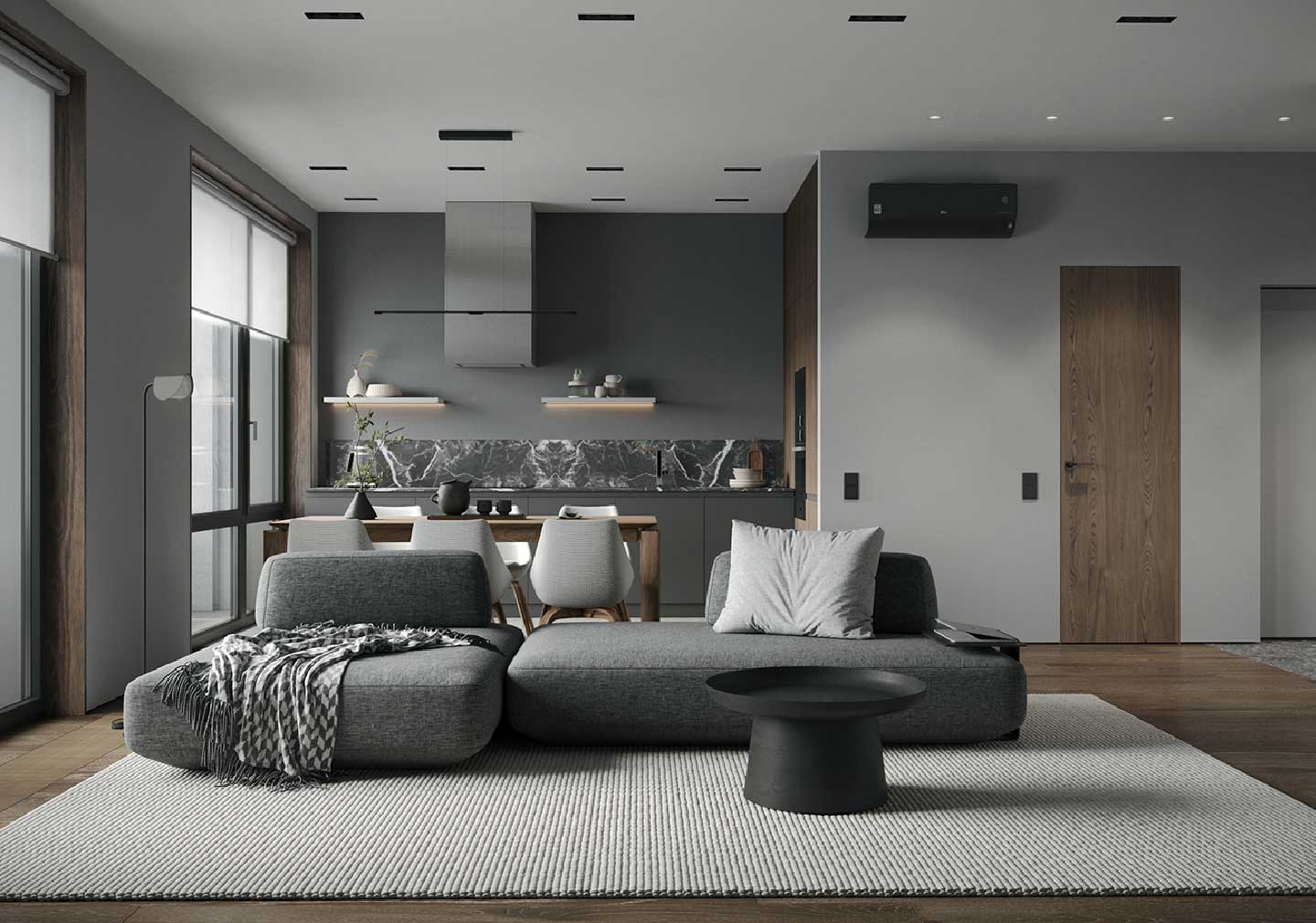 The hallmark of modern interior design is its clean and minimalist aesthetics. This section will delve into the importance of decluttering and simplifying your living spaces. Discover how to create an uncluttered environment by eliminating unnecessary decorations and focusing on essential elements. We'll explore the use of sleek, straight-lined furniture and open spaces to create a sense of airiness and tranquility. By adopting a minimalist approach, you can design a modern interior that promotes a calming atmosphere and visually delights the senses. 
Emphasis on Functionality and Practicality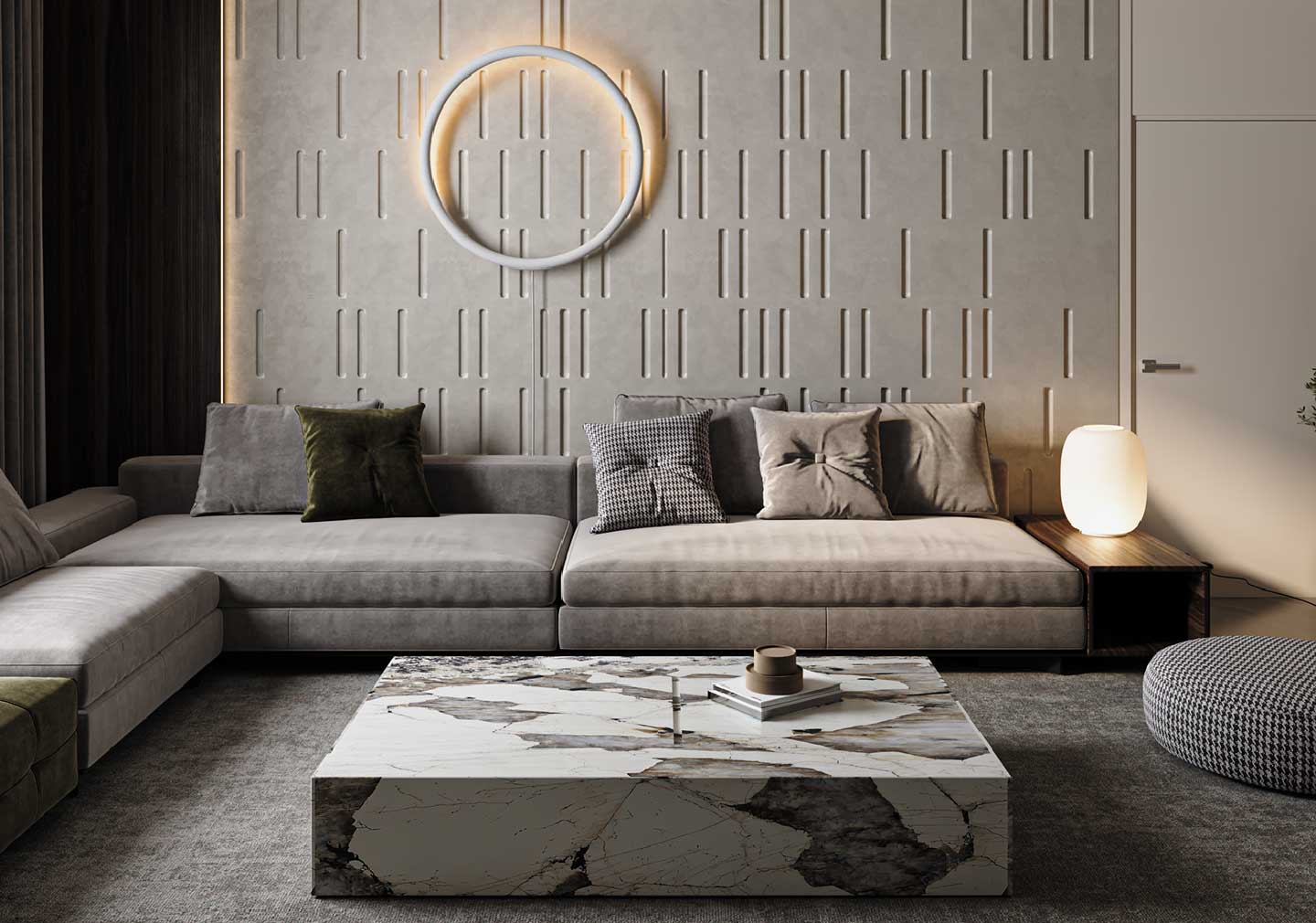 Modern interior design is rooted in functionality and practicality. This section will discuss the importance of choosing furniture and decor pieces that serve a purpose. Learn how to select multi-functional furniture that optimizes space and storage. Explore the use of built-in storage solutions to keep your living areas organized and uncluttered. Additionally, we'll discuss the integration of technology and smart home features to enhance convenience and efficiency in modern living spaces. 
Neutral Color Palettes with Bold Accents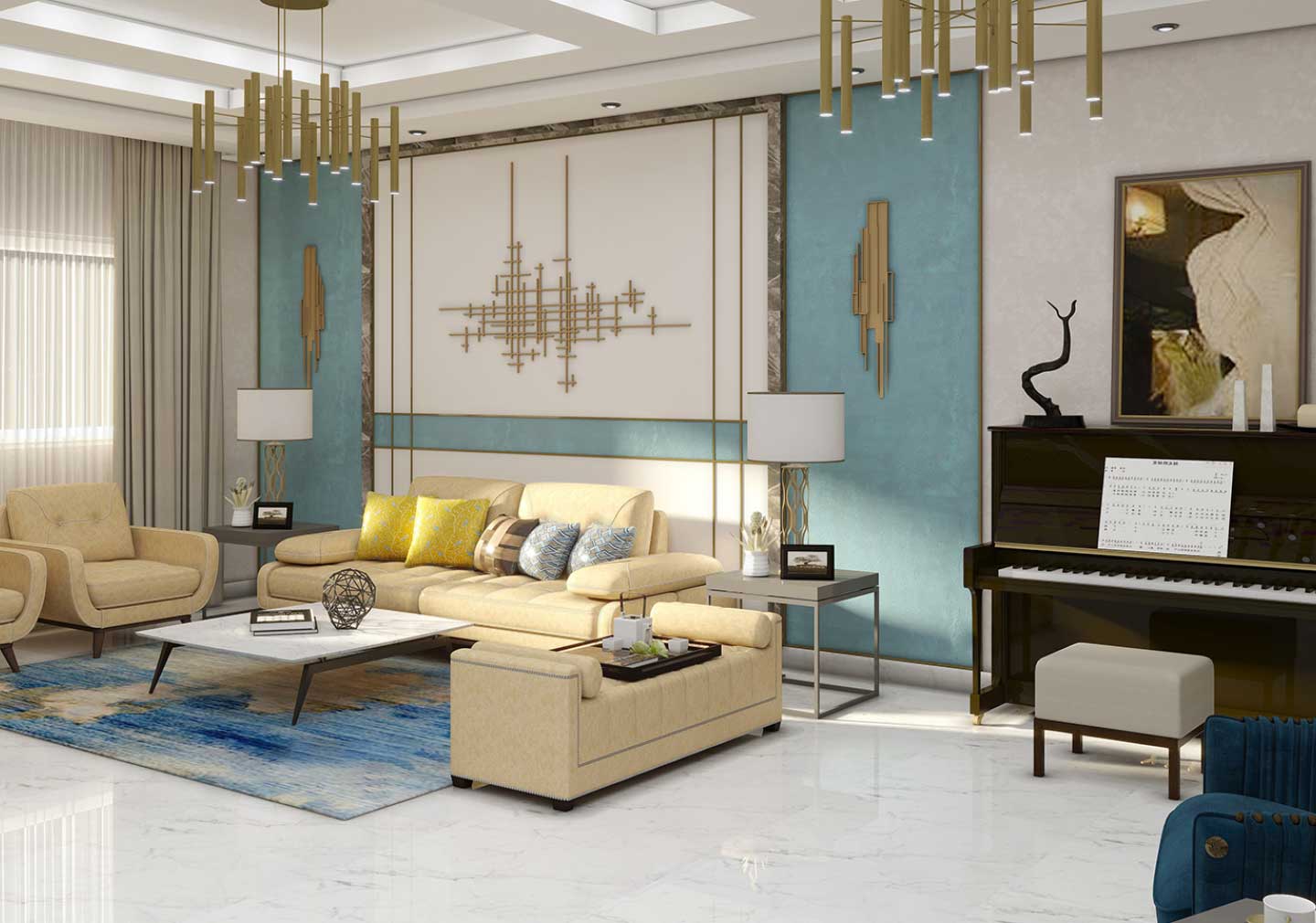 Neutral color palettes are a staple of modern interior design, providing a versatile and timeless backdrop for your living spaces. In this section, we'll explore the use of neutral tones such as whites, grays, and beiges to create a serene and sophisticated atmosphere. Additionally, we'll discuss the incorporation of bold accent colors to add pops of interest and personality to your rooms. Learn how to use colorful accessories, accent walls, and artwork to create vibrant focal points within a neutral color scheme. 
Open Floor Plans and Seamless Transitions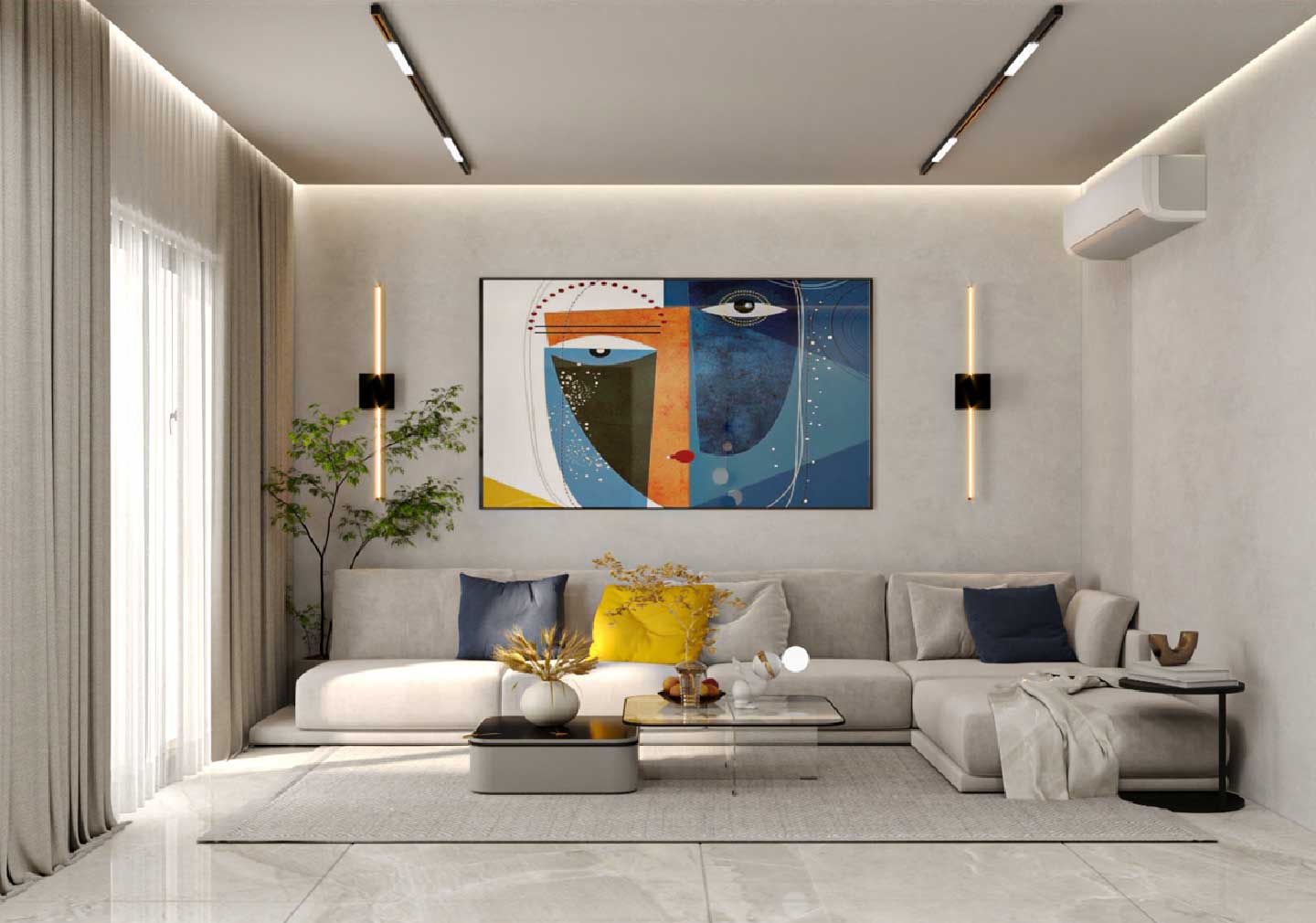 Modern interior design often features open floor plans that create a seamless flow between different living spaces. This section will explore the benefits of open layouts and how they enhance connectivity and social interactions within the home. Discover how to use furniture placement and zoning to define different areas while maintaining an unobstructed flow. We'll also discuss the importance of natural light and how it contributes to the sense of openness and spaciousness in modern interiors. 
Creative Use of Materials and Textures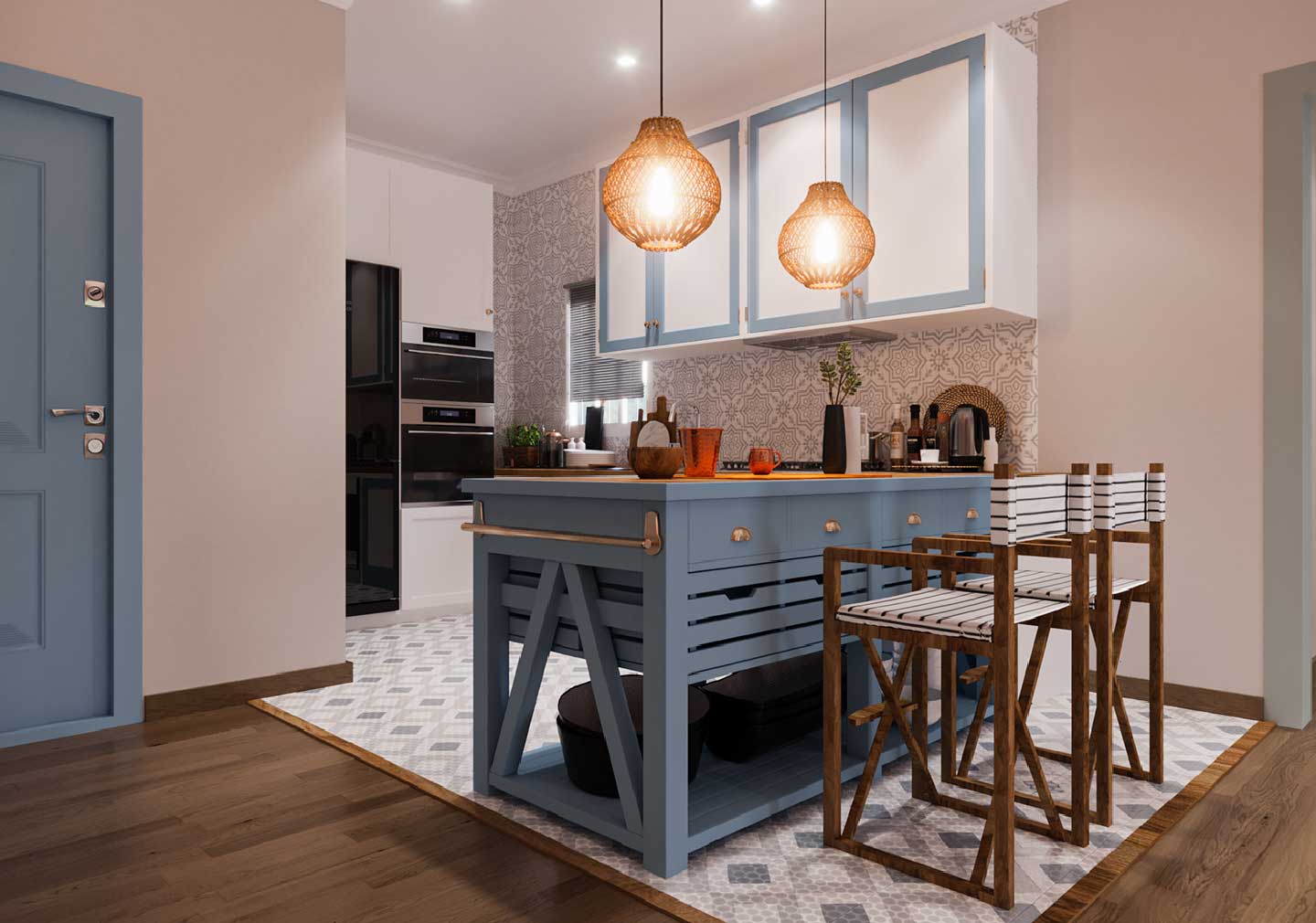 Modern interior design incorporates a variety of materials and textures to add visual interest and tactile appeal. This section will explore the use of materials such as glass, metal, concrete, and natural woods in modern interiors. Learn how to create contrast and balance by mixing different textures, such as smooth surfaces with rough finishes. We'll also discuss the importance of incorporating organic elements, such as plants and natural fibers, to bring a sense of nature indoors and create a harmonious environment. 
Incorporating Minimalist Art and Décor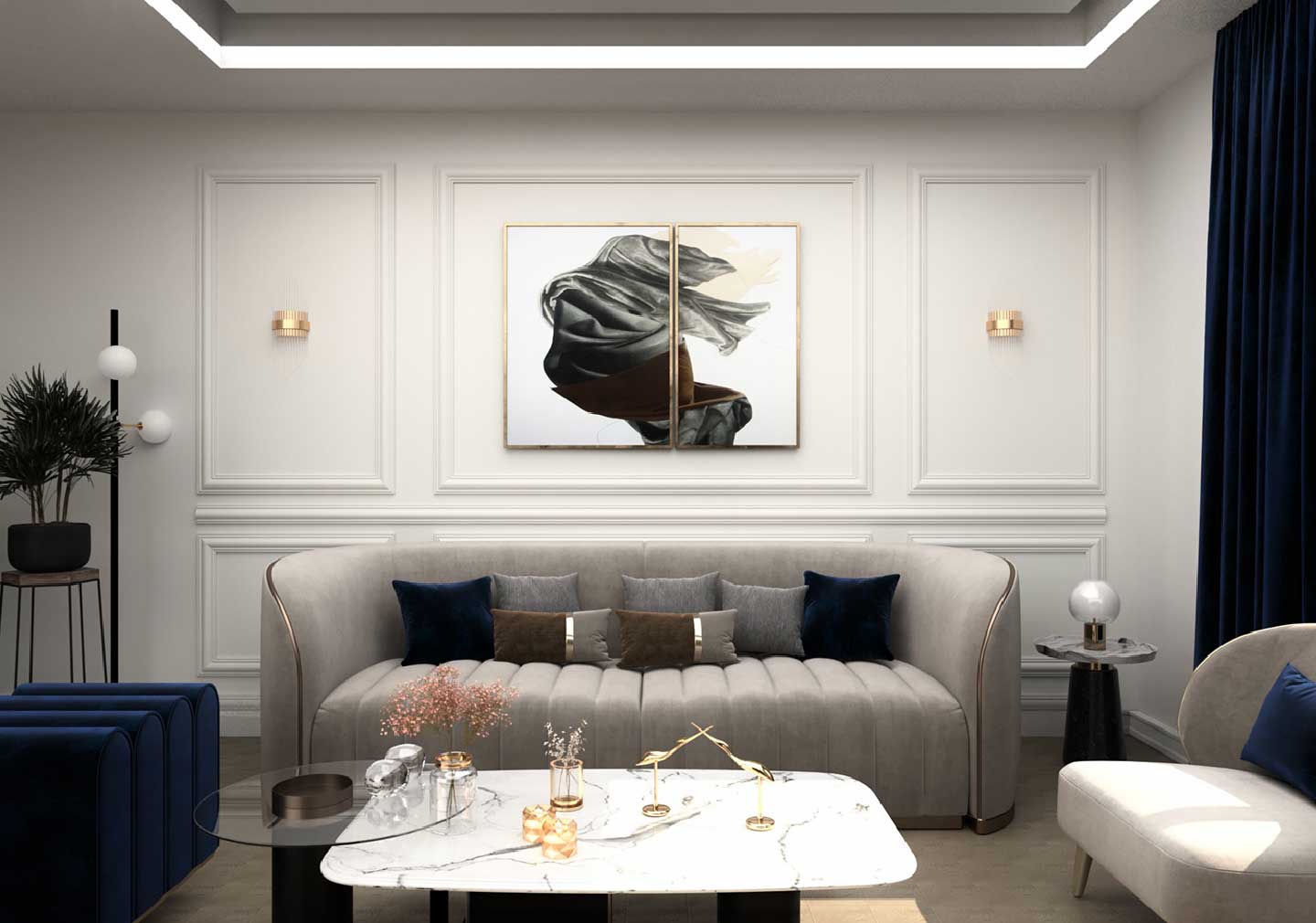 Minimalist art and decor are essential elements in modern interior design, as they contribute to the overall clean and uncluttered look. In this section, we'll explore how to incorporate minimalist artwork and decor pieces that complement the aesthetic of modern interiors. Discover the beauty of abstract paintings, simple sculptures, and understated decor accessories that add sophistication and elegance to your living spaces. Learn how to strike a balance between visual interest and simplicity to create a curated and refined ambiance. 
Sustainable and Eco-Friendly Design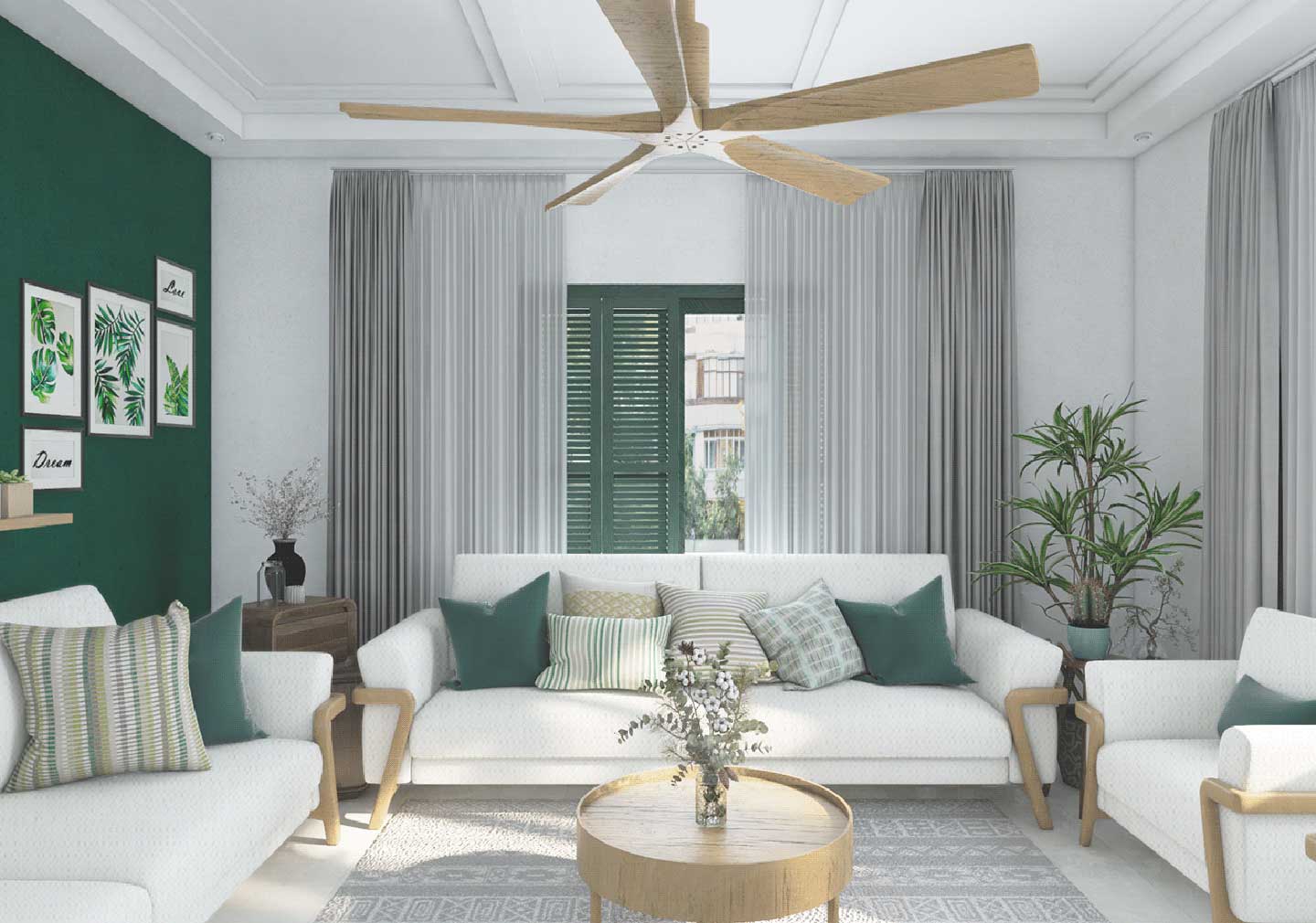 As environmental awareness grows, sustainable and eco-friendly design practices are becoming more prevalent in modern interior design. This section will focus on incorporating eco-conscious materials and practices to create a greener living environment. From using renewable and recyclable materials in furniture and finishes to selecting energy-efficient appliances and lighting, discover how to design a sustainable and eco-friendly home that reduces your environmental footprint. 
Creating Zen-Inspired Retreats: Modern Asian Interior Design
Modern Asian interior design blends traditional elements with contemporary aesthetics to create tranquil and harmonious living spaces. In this section, we'll explore how to infuse your home with Zen-inspired elements, such as natural materials, minimalist furnishings, and calming color palettes. Learn how to create serene and meditative areas, such as Japanese tatami rooms and Zen gardens, that promote relaxation and well-being. 
Mixing Modern with Mid-Century: Retro Fusion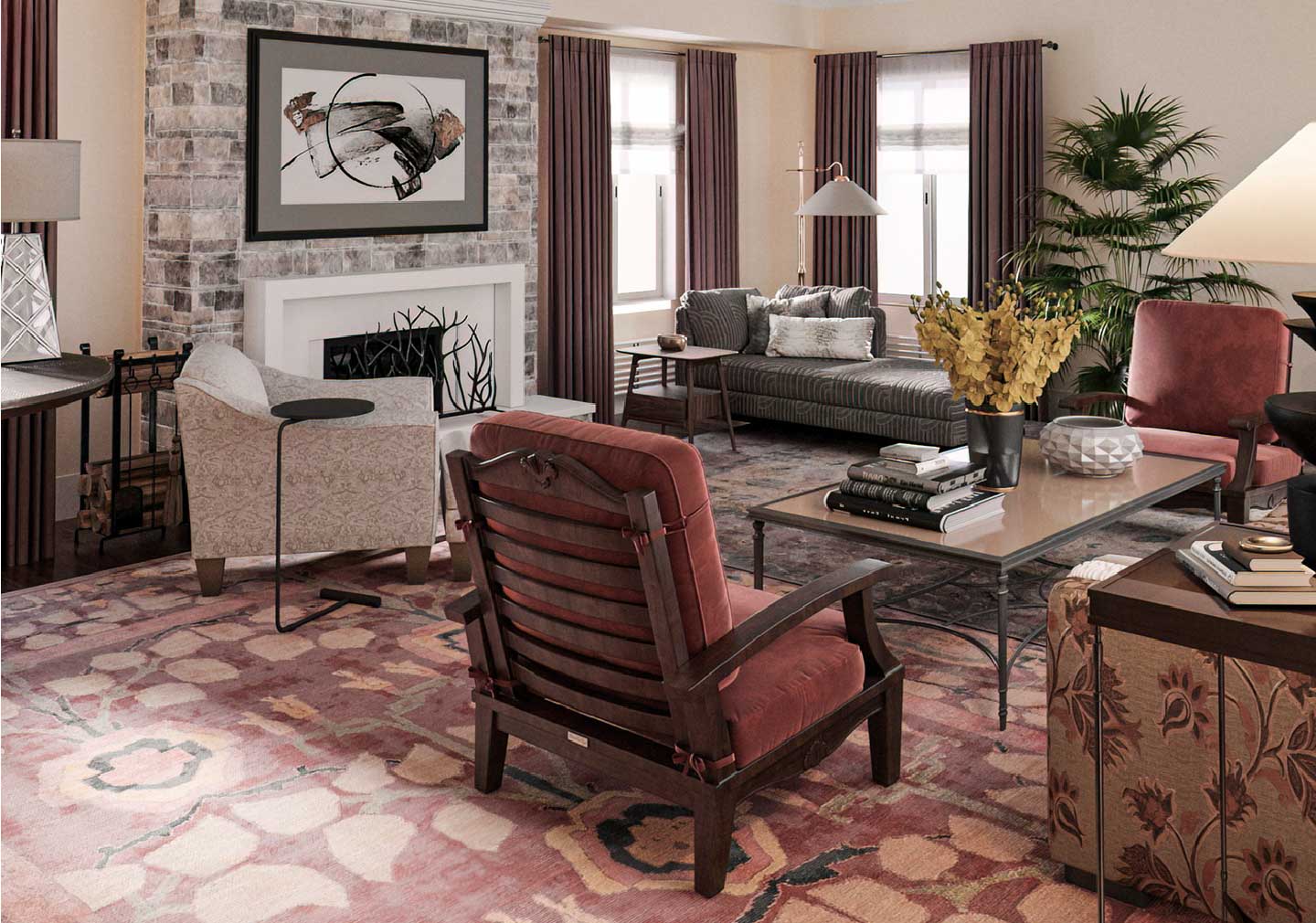 Modern interior design can be enhanced by incorporating elements of mid-century modern aesthetics. This section will discuss the trend of retro fusion and how to blend modern furniture with vintage mid-century pieces. Discover how to create a unique and eclectic interior that celebrates the timeless charm of mid-century design while maintaining the clean lines and simplicity of modernity. 
The Power of Negative Space: Enhancing Modernity
In modern interior design, negative space plays a significant role in creating a sense of balance and openness. This section will explore the concept of negative space and how to utilize it to enhance modernity. Learn how to strategically leave empty spaces and create visual breathing room that allows the eye to rest and appreciate the design elements that are present. 
Modern Interior Design for Small Spaces: Maximizing Functionality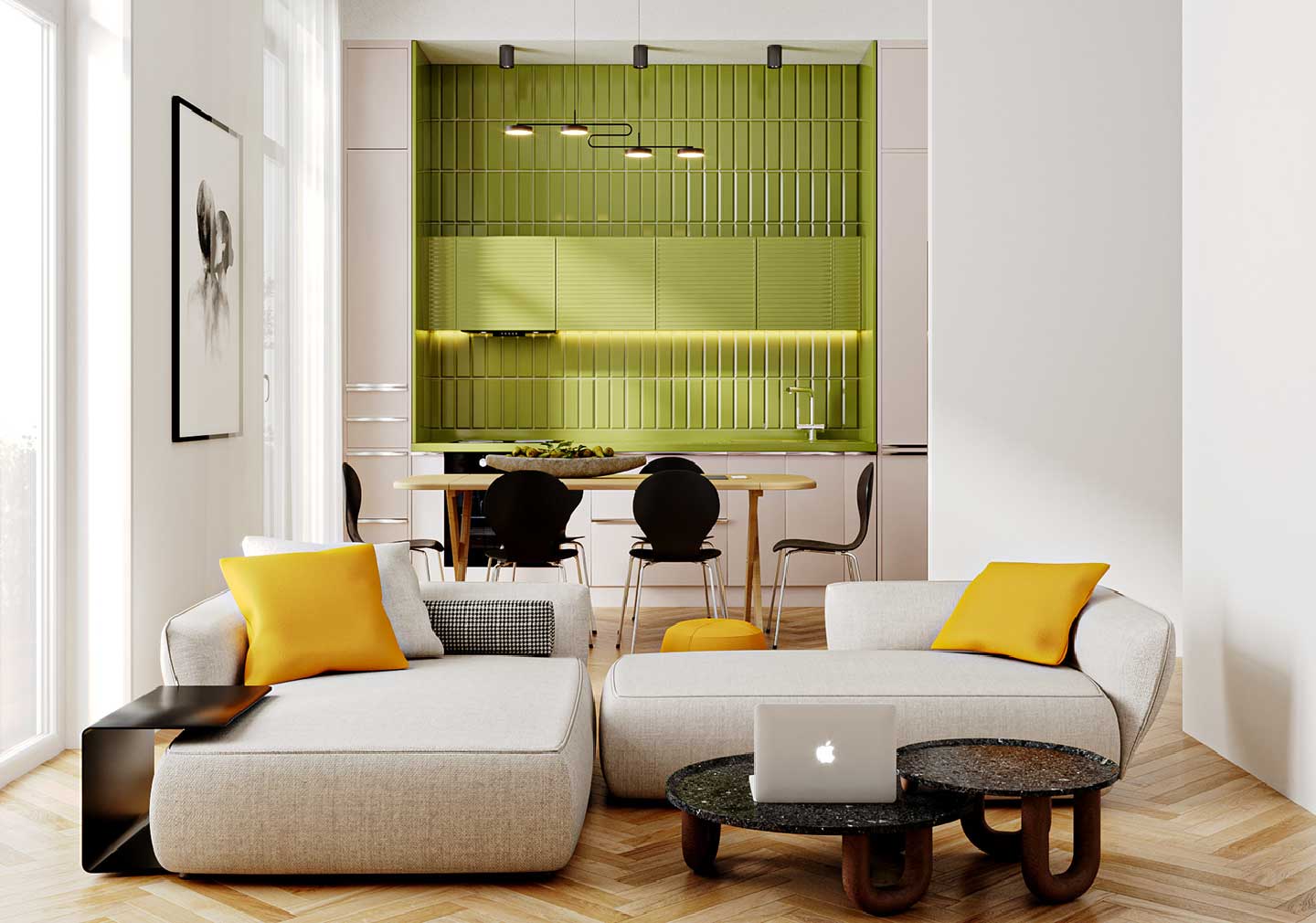 Small spaces can benefit greatly from modern interior design principles that emphasize functionality and practicality. In this section, we'll explore how to design and decorate small rooms to optimize space and create a sense of openness. Learn about space-saving furniture, such as wall-mounted shelves and foldable tables, that allow for flexible use of limited square footage. Additionally, we'll discuss the use of mirrors and light colors to visually expand small rooms, making them feel larger and more inviting. 
Harmonising
 Technology with Modern Aesthetics: Smart Home Integration
In the digital age, technology is an integral part of modern living. This section will focus on harmonizing technology with modern interior design by embracing smart home integration. Discover how to incorporate smart devices, such as voice-activated assistants and automated lighting systems, that enhance convenience and efficiency while maintaining the clean and minimalist look. Learn how to conceal cords and cables to keep spaces uncluttered and visually appealing. 
Conclusion
Modern interior design is a dynamic and versatile style that offers a plethora of possibilities for creating chic and functional living spaces. Bonito Designs incorporates minimalist art and decor, embracing sustainable practices, and exploring Zen-inspired and retro fusion aesthetics, you can enhance the key features of modern design.
Additionally, consider the use of negative space and mid-century elements to add depth and personality to your interiors. Designing for small spaces with a focus on functionality and integrating smart technology into your modern home are additional avenues to explore. With these 12 topics, you can embark on a creative journey to transform your living spaces into stylish, sophisticated, and functional modern havens. Happy designing!