Owning a beautiful home is everyone's dream. And getting the interiors done for that home is nothing more like a living dream come true. This couple has met their dreams by having cute and elegant designs landed in their house.
The entire house is designed in a minimalistic way without fading its natural beauty of the space.
Here are the details of the entire project:
Foyer area – Synonym of Simplicity
The foyer area is very simple, where we have provided one simple ledge over the top with single spot light in the center, so that it will highlight their artifacts.
Living room with Amazing false ceiling design:
False ceiling in the living room is designed in such a way that everyone who enters into it, will walk with their heads up. Look at the image below to experience this amazing false ceiling design.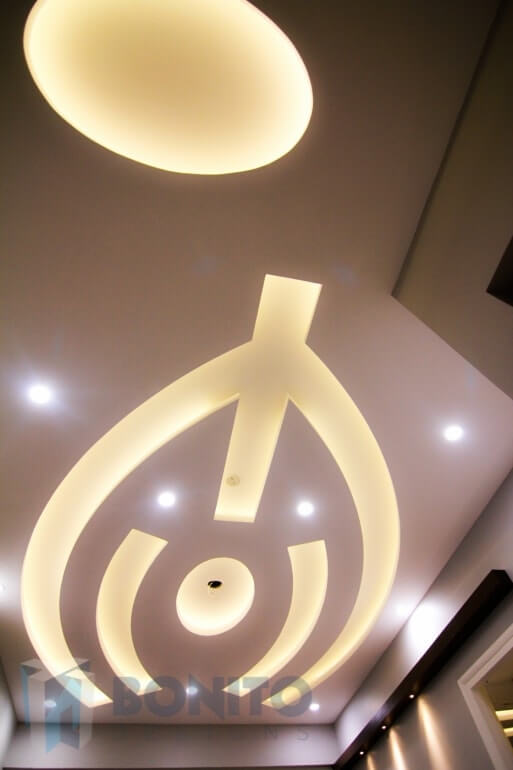 To match the simplicity with the modern touch we have proposed an elegant and neatly designed false ceiling which depicts the shape of a flower with an oval at the center of it.
One can enjoy the beauty of the balcony through the 3 slider windows in the living room. A simple reverse L shaped ledge has changed the entire look of the sofa zone there by highlighting the space.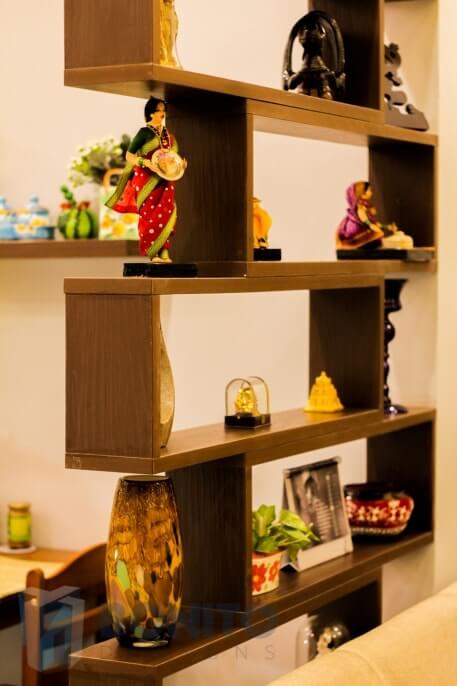 Also a simple and open partition is provided to give them the feel that space is divided into living and dining. One of the easy ways to show case their artifacts in a designer way.
Master Bedroom: Owner's hub
The owners hub usually is called as Master bedroom. TV Unit. Who don't have the dream of owning a TV in their favorite bedroom? I bet everyone does. But making that dream turn alive can only be possible for a few.
Everyone of us in our life might have thought of having a TV solely for us where we can enjoy flipping our favorite shows by laying in our own bedroom.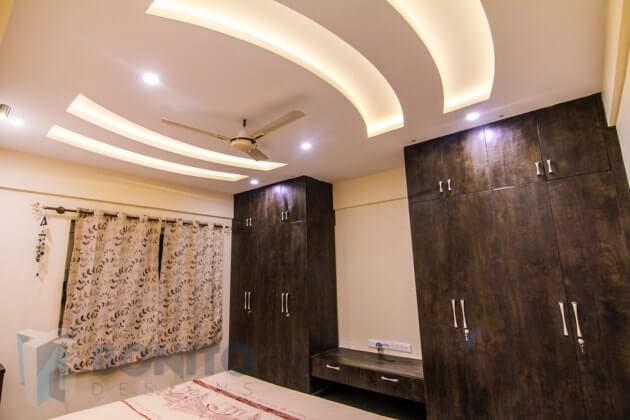 A special provision for the TV is provided in this hub. To continue the theme similar design is used in the master bedroom with couple of parabolas positioned on either side. Couple of 4 openable wardrobes are facilitated for them to organize their clothes in a nice way.
Kids Bedroom:
A simple 4 slider wardrobe and a study corner completed this cute kids bedroom.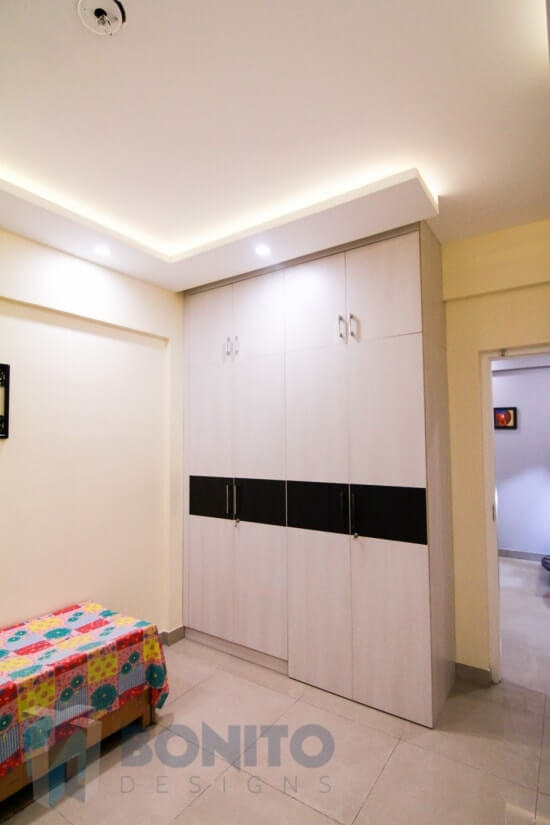 Guest Bedroom:
Warm tones and the rustic colors are a perfect complement for this room where the Tv unit is provided with a random set of ledges provided to the left.
A simple floating rectangle is designed to place all their DVD's. Simple single U shaped false ceiling is designed provided with a cove lighting.
Kitchen:
As the kitchen space provided by the apartments is very less we have stretched ourselves to the maximum and utilized the space to the core.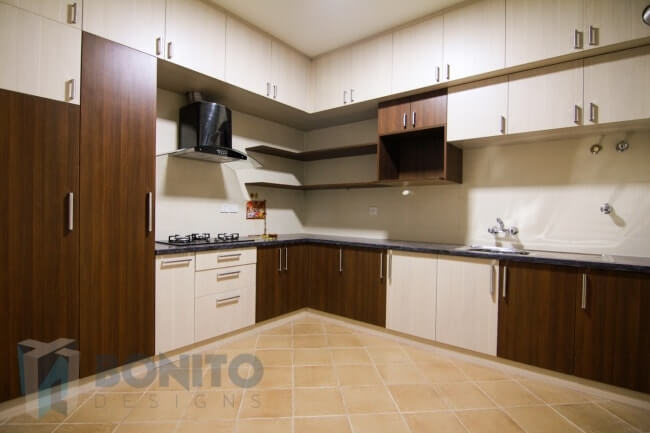 3 thali baskets right under the hob sided with 2 openable bottom cabinets. Also following the basic rule of positioning the sink under the window we have provided 2 openable cabinets for the bottom sink cabinets.
This is all about this beautiful house. If you are curious to see these designs, how they got turned into life, then have a visual feast by directing your cursor to our You tube channel.
Do follow us on facebook to check more of our exciting projects. Do not hesitate to knock us. We are always open and love to breathe your likes and valuable comments on our facebook page.
You can check out our portfolio where it showcased with all our designs in a single page.