Crockery units are furniture pieces that enhance the aesthetics and ambiance through their design and elegance. They are used to store precious cutlery and glassware and delicate curios and collectibles and are an essential part of Indian homes. 
Although space can be an issue when considering them for a dining room, the sheer variety of shapes and sizes available makes it simple to find one that suits the open space. 
According to interior designers and decorators, a good crockery unit is practical and an artistic feature. When selecting a design, it is critical to choose one that complements the existing furniture. When selecting a design, it is crucial to choose one that complements the existing furniture and decor, elevating the room's overall appearance.
Before you decide on getting one to suit your home, our design experts answer some of your questions about crockery units:
Do you need a crockery unit in your home?
A crockery device is a godsend for homeowners who have a lot of fancy cutlery and crockery. For instance, it makes it simple to access special crockery that you could use while hosting guests. When not in use, the device holds these parts on display, giving them a secondary purpose.
The final call about whether or not you need it is determined by how much use you can get out of it!

Which crockery unit style should you choose for your home?
Floating Crockery Unit
A crockery device does not have to take up the entire length of the wall. A floating crockery device is uncomplicated, one-of-a-kind, and straightforward. Although it does not adhere to conventional design standards, the floating unit has a distinct style that makes it suitable for storing crockery and glassware in modern homes. It is possible to entirely change the look of the dining room with clever, subtle lighting.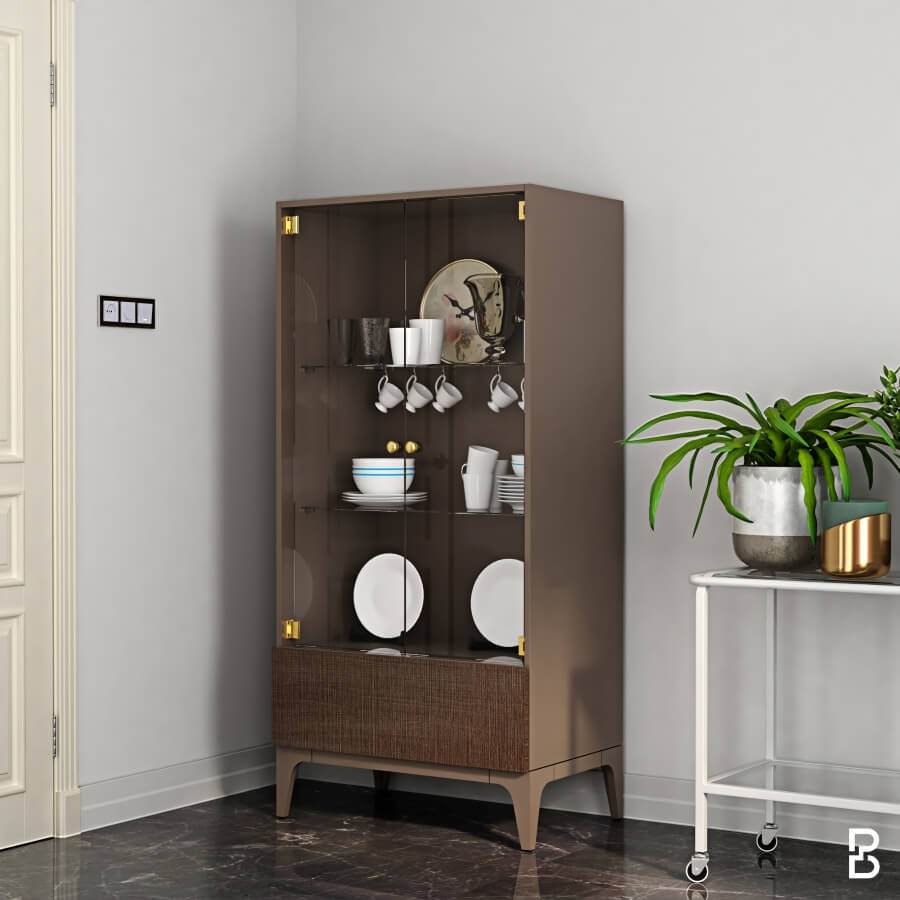 Enclosed Crockery Unit
An enclosed crockery device is a perfect alternative for a dining room that adheres to all things traditional. Simple white furniture with door molding creates a sleek unit best complemented by a wooden dining table. The lighting chosen for the room is an excellent means of decoration because it enhances the dining room's overall appearance.
Open Shelved Crockery Unit
Minimalism can go a long way, as shown by open shelved crockery units. A simple design, such as a wood back panel with planks forming shelves that shorten from top to bottom, may make a stylish statement. The combination of the crockery device and a wood dining table creates a well-coordinated look in the dining room.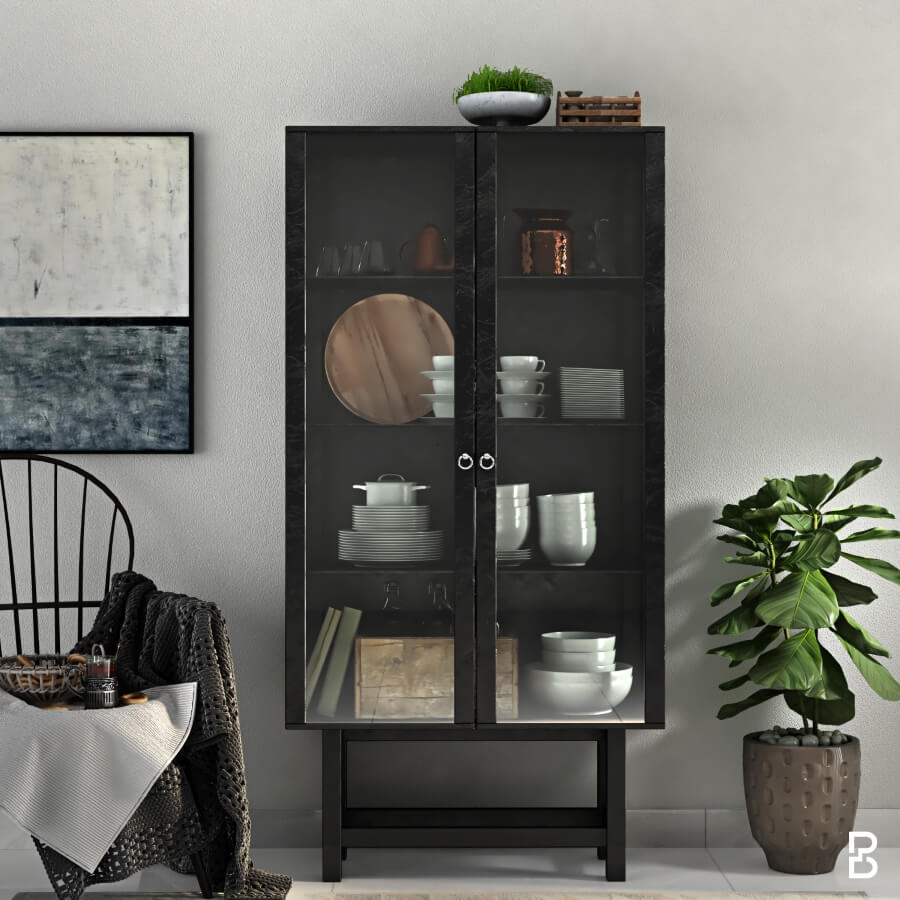 Freestanding Crockery Unit
Freestanding units may be used as a storage solution and a room or space divider between the dining and living rooms. A design that incorporates a mix of open and closed shelving, as well as a small sideboard, is ideal. The base can be used for crockery, while open shelves can be used for showcases – all in all, a well-rounded device!
Built-In Crockery Unit
Built-in crockery units are suitable for empty corners or spaces in the home. They can be constructed with glass and wooden casings or shutters to add a distinctive touch to the room. Some designs have a middle section that serves as an open space for displaying objects such as crockery or a showpiece.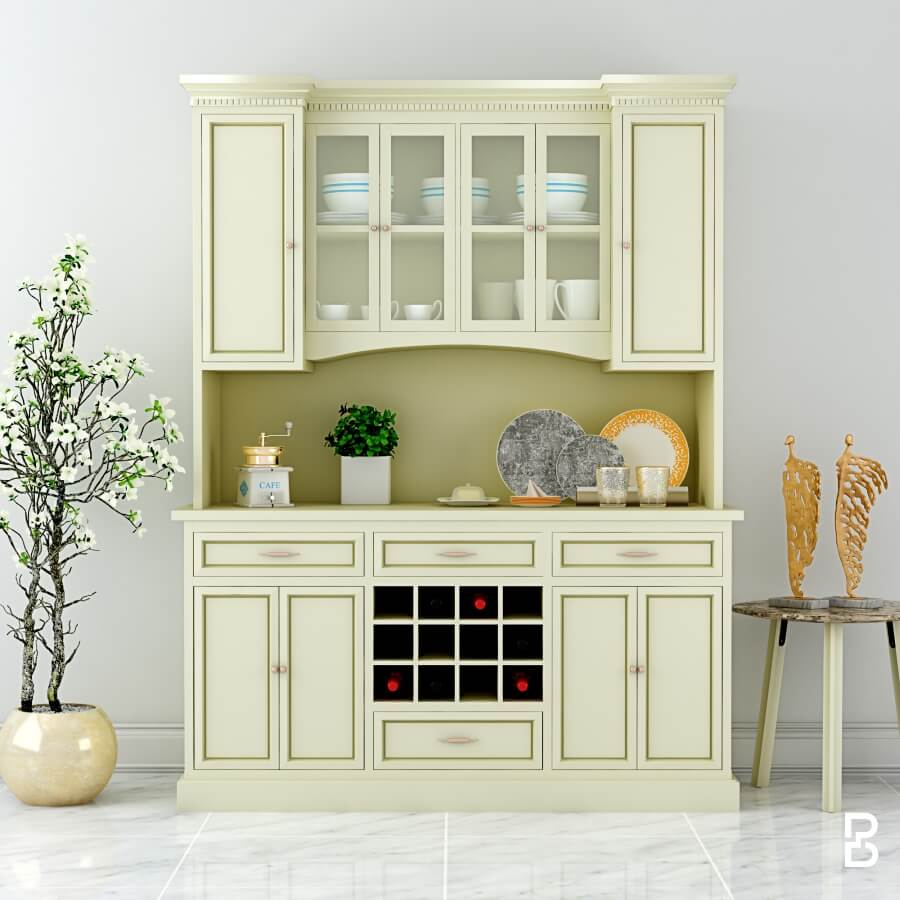 Should you have your Crockery Unit personalized for you?
A personalized crockery unit is an excellent way to integrate storage into an existing design. It allows you to choose the number and form of divisions, such as shelves, drawers, and casings, as well as the unit's theme. It also offers more choices for designing the device's exterior surface in terms of material, finish, handles, and colors.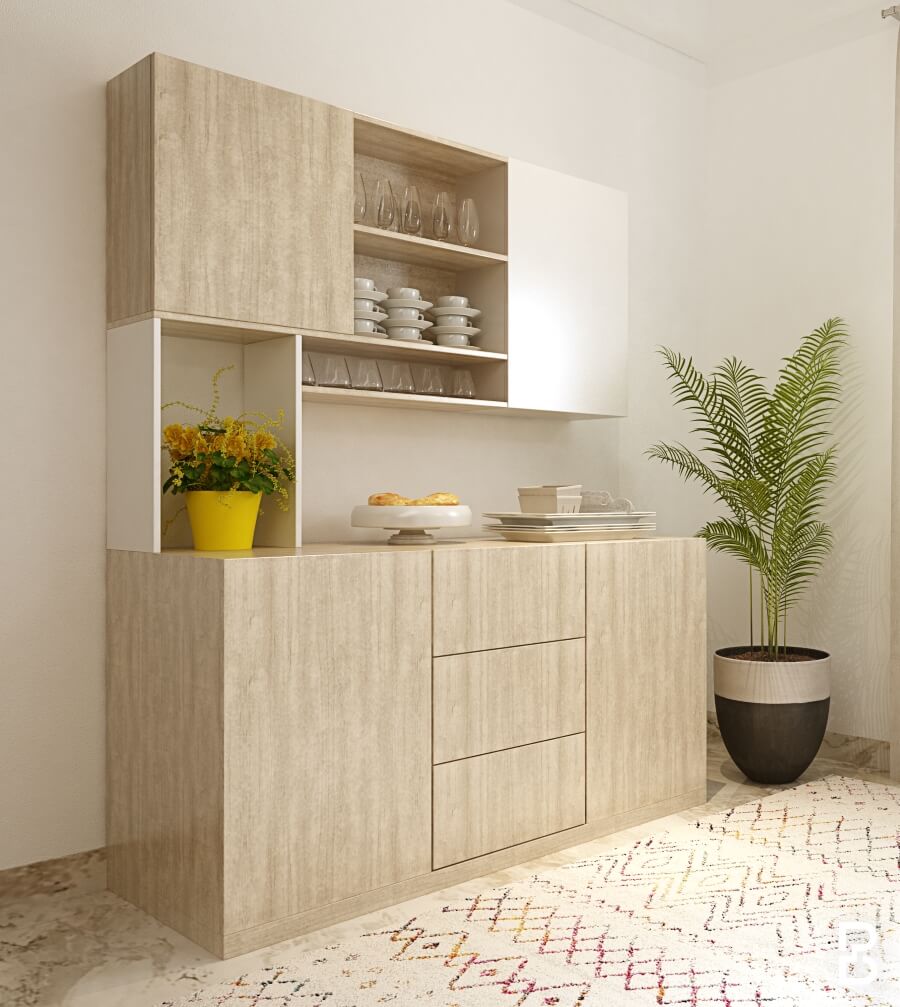 What is the best Crockery Unit for a modern designer home?
A modern crockery unit design helps to optimize space without sacrificing aesthetics. Using a single rectangular frame makes it easier to handle all of the china and cutlery. If there isn't enough shelf space, hooks for suspending the crockery can be attached to each shelf.
Today's crockery cabinets are minimalist, fuss-free, simple, and one-of-a-kind. They do not strive to adhere to tradition when defining their style. These units are suitable for housing new crockery and glassware in modern homes. They can be fixed with imaginative, subtle lighting, and a single piece can entirely change the appearance of your room.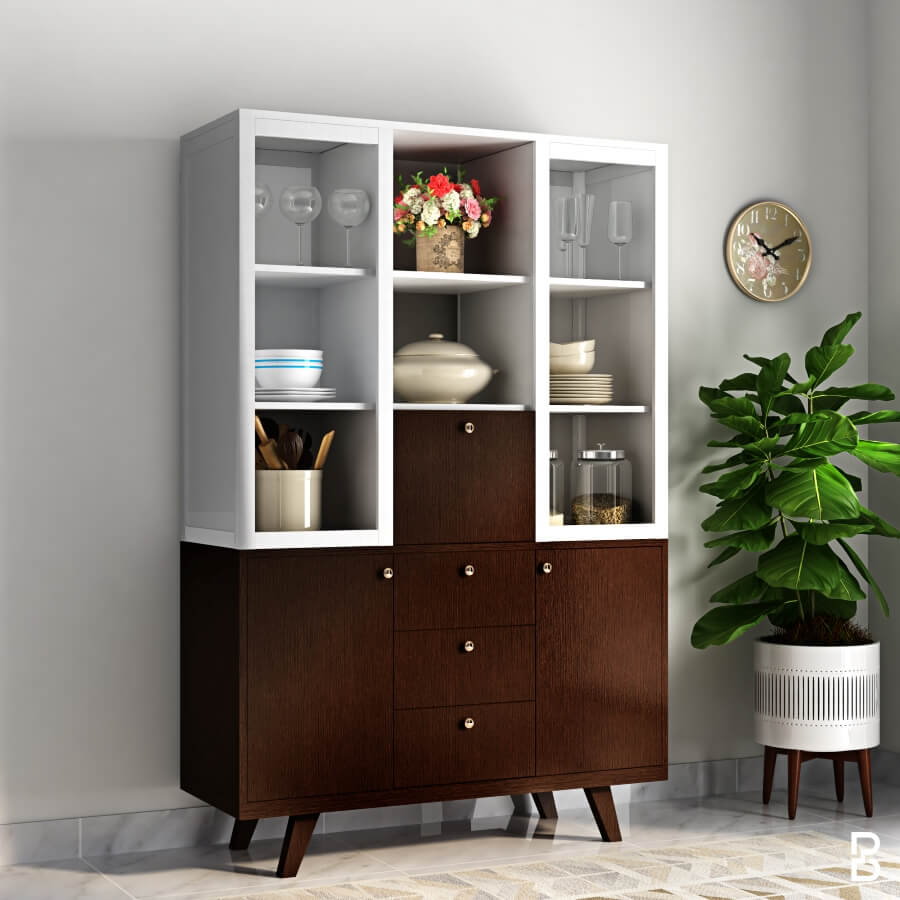 Get your crockery sorted with dedicated drawers, without giving up on an entire wall. A simple chest of drawers is also a good option if you only want to store your delicate glassware and silverware in a convenient location without displaying it. Most chests of drawers are either waist-high or shoulder-high. On top, they typically have a flat surface.
Now that you've been inspired, are you willing to take your crockery collection out of its bubble-wrapped storage and hang it in your very own crockery cabinet? Contact Bonito Designs, the end-to-end home interior design company in Bangalore today to get a custom-made crockery unit.