One of the most important spaces- bedroom is where you start and end your day. Your home is where the heart is, while the bedroom is where the soul resides. Therefore, it is crucial to curate a bedroom that encourages a good night's sleep, regardless of your own aesthetic preferences. But who minds a little luxury? Therefore, it's essential that your bedroom expresses your personal style and motivates you each day! How can your bedroom become motivational? Little adjustments in the color scheme, furnishings, and finishes can totally revamp the bedroom space.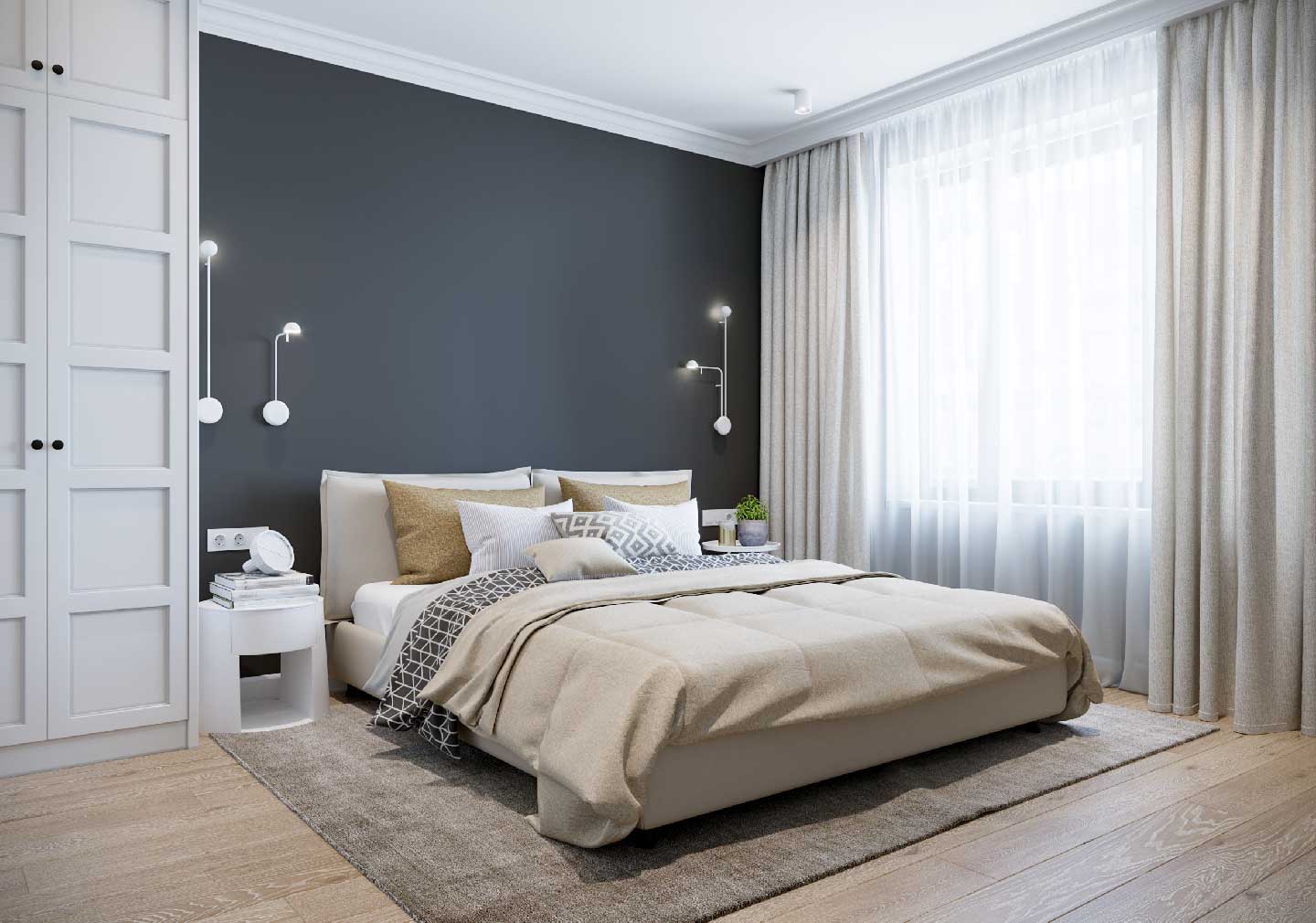 Nowadays, bedrooms are more than simply a place to sleep. They may also serve as your very own media room, home office, or even a quiet retreat for you, your kids, and your pet! The room design should include furnishings that support all your needs as well as multifunctional desires. We have a shedload of design ideas for you, whether you're seeking for a serene bedroom space decor or an eclectic design that lets you express your individuality.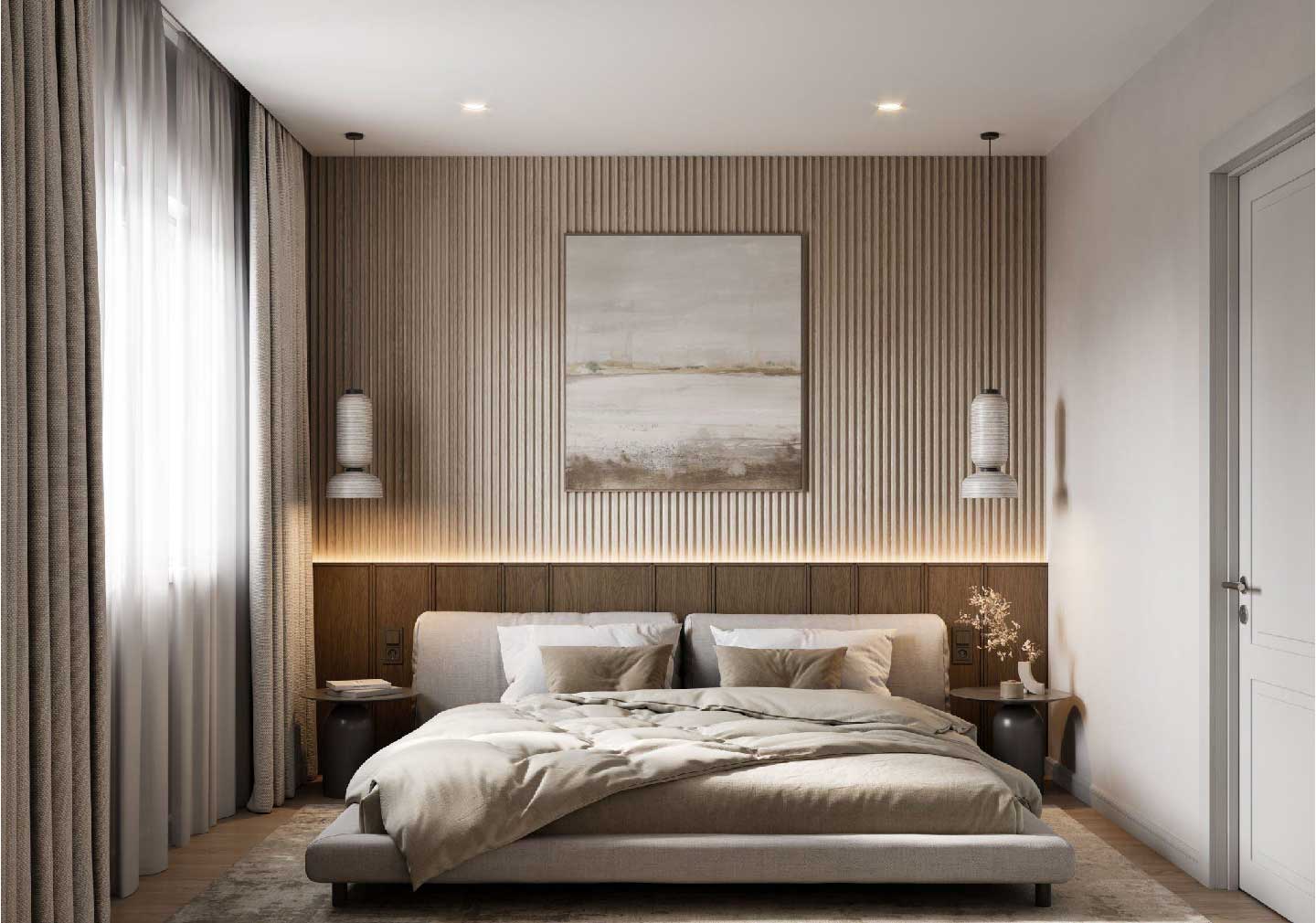 The bedroom serves as your private haven where you may unwind, rejuvenate, and get away from the stresses of the outside world. Additionally, a peaceful environment that promotes creativity, positivity, and restful sleep can be created by means of a minimalist design style characterized by clear lines, simplicity, and a monochromatic color scheme which is the real talk of the town!
That sounds easy enough. But what gives the bedroom space a modern appearance? Rich materials, dramatic textiles, storage solutions and art, as well as the splash of colors- all these master bedroom ideas are necessary to achieve a sophisticated look. Here are some modern bedroom ideas that will help you achieve a pleasant, comfortable, and beautiful ambiance for your small bedroom ideas.
Neutrals and pastels are the best
Making correct color choices for the bedroom is one of the finest methods to evoke a restful, cozy, and private atmosphere. Pastel colors can help to calm the atmosphere while exuding a rich look. This vision is made possible by an earthy color palette of grays, browns, beiges, whites, etc. Go monotone, with accents of color in the furnishings to get that desired look. Metallic accents work well too with these ideas.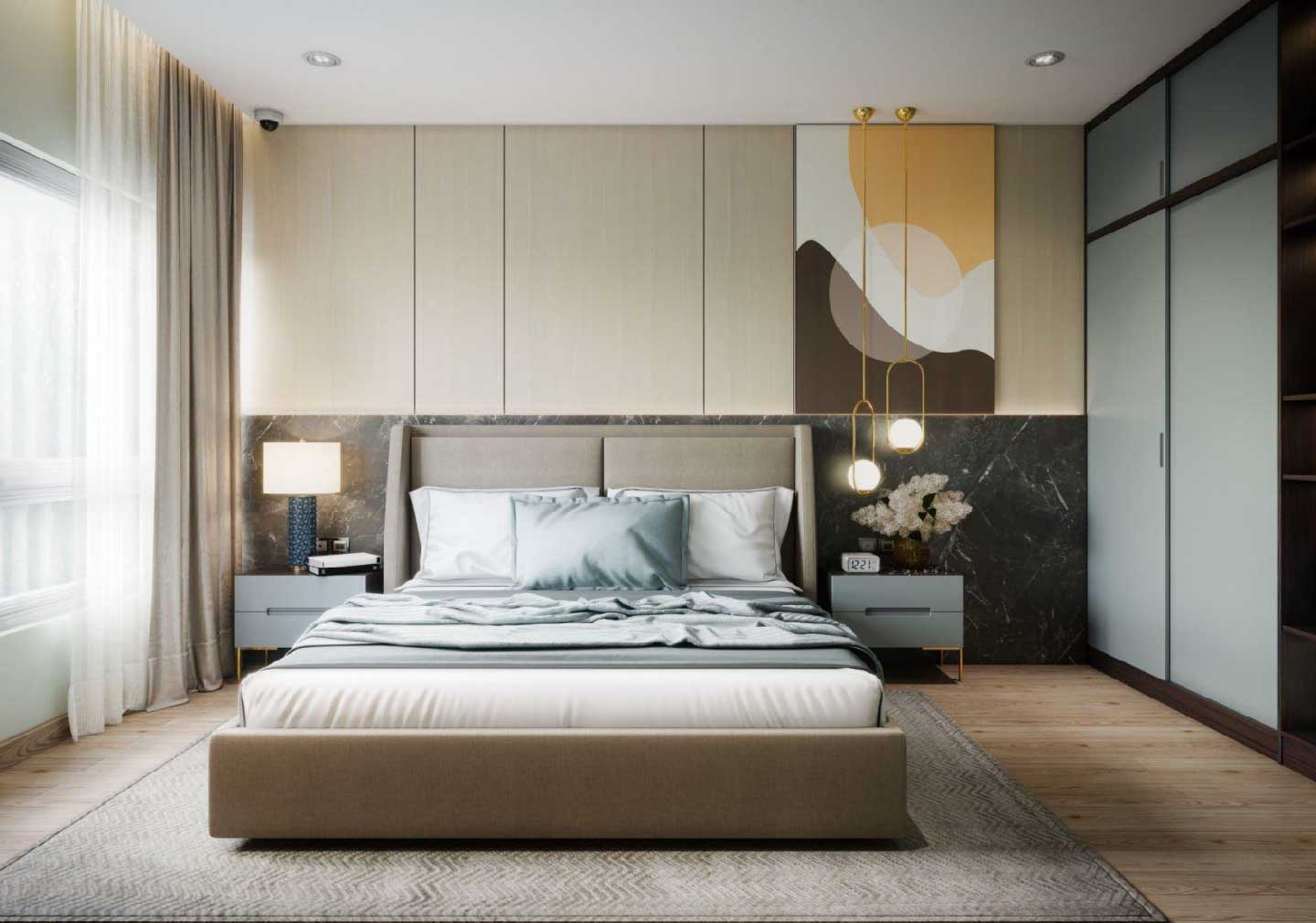 Wooden floors and panels will always add elegance and mature look to your bedroom. Try something contemporary and unusual design tips if you love your present master bedroom design but feel it could benefit from a tad more style. Include a platform beneath made of recycled wood that reaches the wall on one side. Oak wood, pine wood and teak wood are also good options to inculcate the wooden look. You achieve a unique and cozy appeal though wooden elements.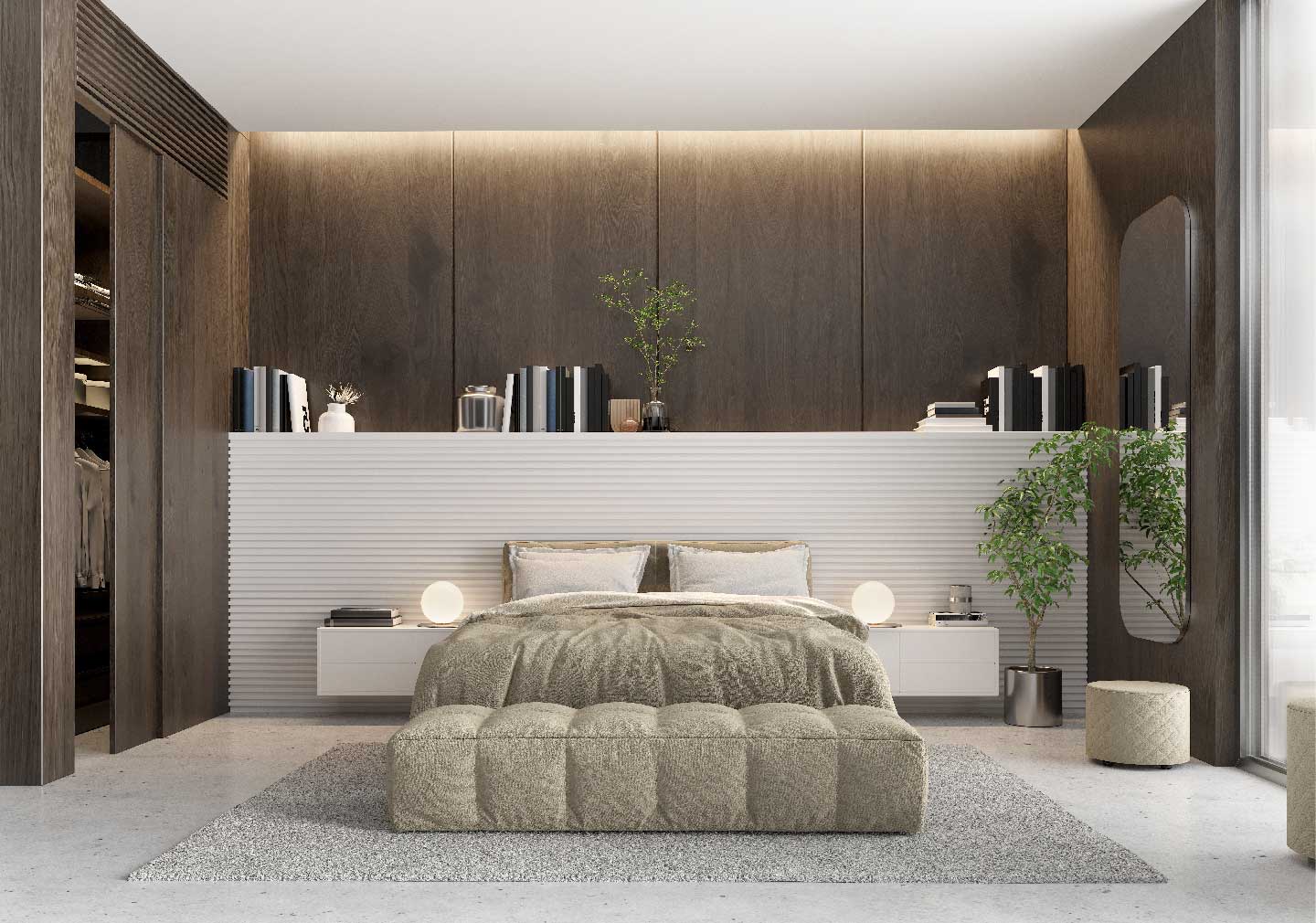 Select the furniture wisely
It is advised to only place carefully chosen furniture in the bedroom space. Putting up a lot of items gives the room a cluttered appearance. One option is a king or queen sized bed with an upholstered mattress and luxurious headboard. If there is a shortage of space available, consider convertible beds or beds with storage options. The dimensions of the side tables should complement the bed. If you intend to add a wardrobe to the space, pick one that suits the other furniture pieces. Large mirrors can be added to the wardrobe to make the space appear bright and wide. Make sure that the furniture pieces you choose, such as beds, side tables, and ottomans, suit the space well and leave enough room for movement.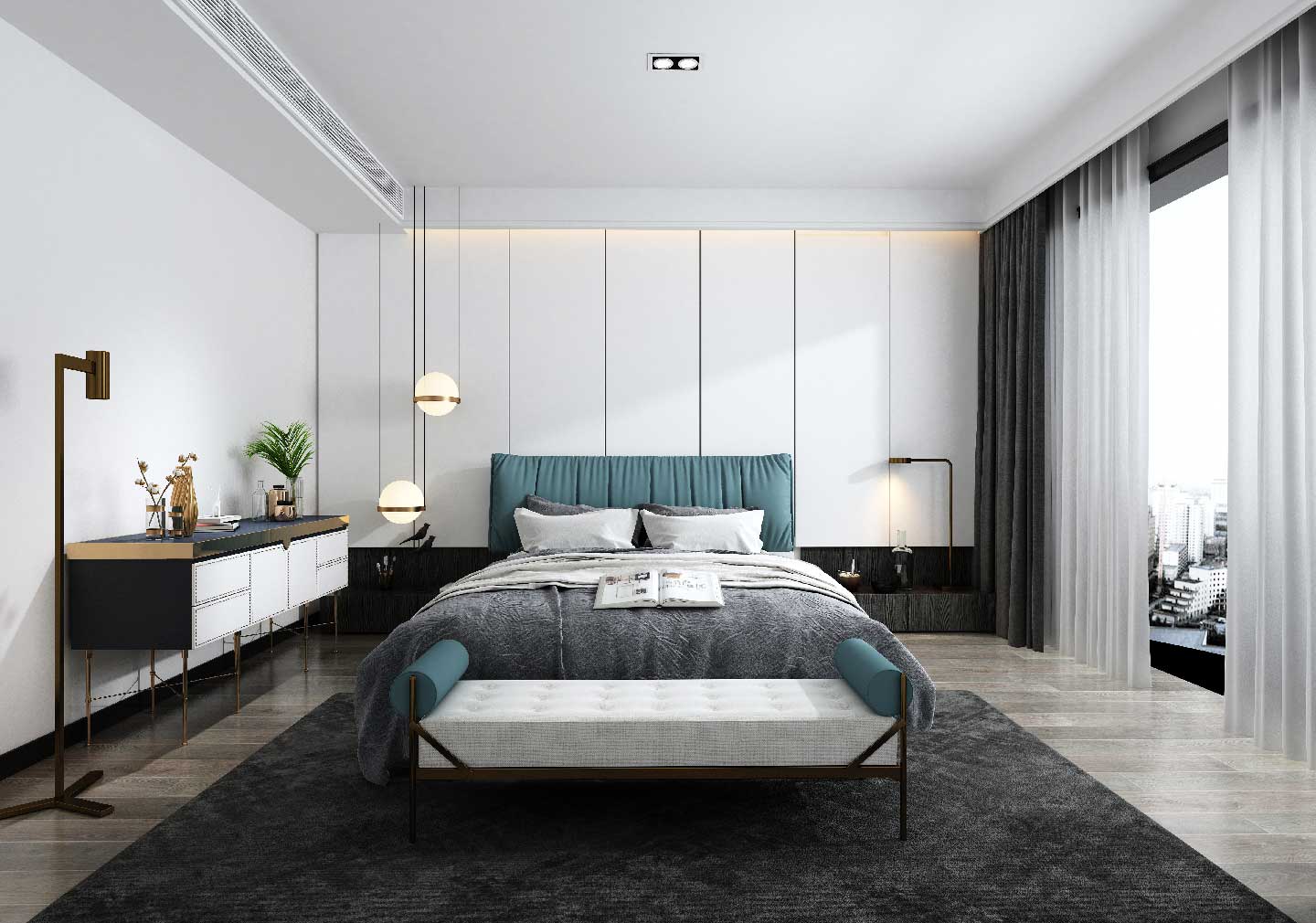 An important aspect of the bedroom space is the flooring. Choice of flooring is very important as it sets the color palette of the room. Eye-catching flooring can completely transform your master bedroom in one go! Depending on the requirement, flooring can be wooden, marble, tiles etc. Choosing wooden flooring over marble or tile is a fantastic option for a warm look because the former has a naturally cozy and loving feel to it. You can choose tile or marble flooring also as there are a wide variety of options available nowadays. Vinyl flooring is another budget-friendly option for the flooring in bedrooms. They are very easy to install, incredibly durable, and less vulnerable to dampness, heat, and scratches. They offer a variety of choices in terms of patterns, colors, and quality.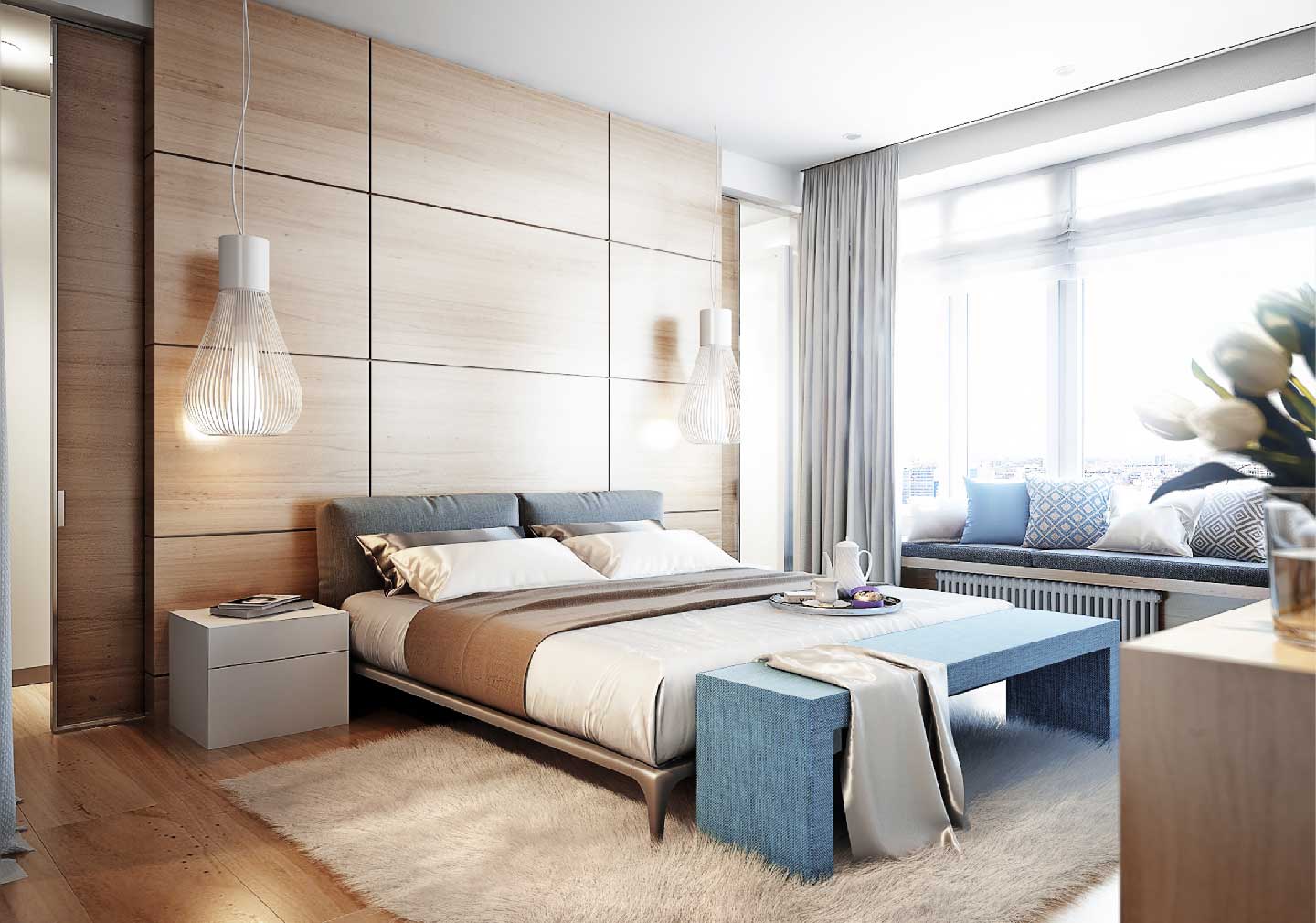 Wall décor can be the game changer in any bedroom design. A stunning wall design is crucial for the bedroom. They are like empty canvases. When properly designed and painted, they can make you feel better. No color is a bad choice for a bedroom, but it is best to stick with cool, calming hues like beige, pale pink, cream, and blue. These hues are relaxing and pleasant. Above the headboard, a stylish piece of art creates a dramatic atmosphere. Wallpapers are the best way to tell a story in your space. Whether you go for a textured style or floral prints, this option can highlight the entire area. Alternatively, floating shelves can be used to beautify walls and display ornamental items on them. Wall panels with grooved finishes are also trending along with 3-D designs. You can also enhance the wall with some amazing artwork!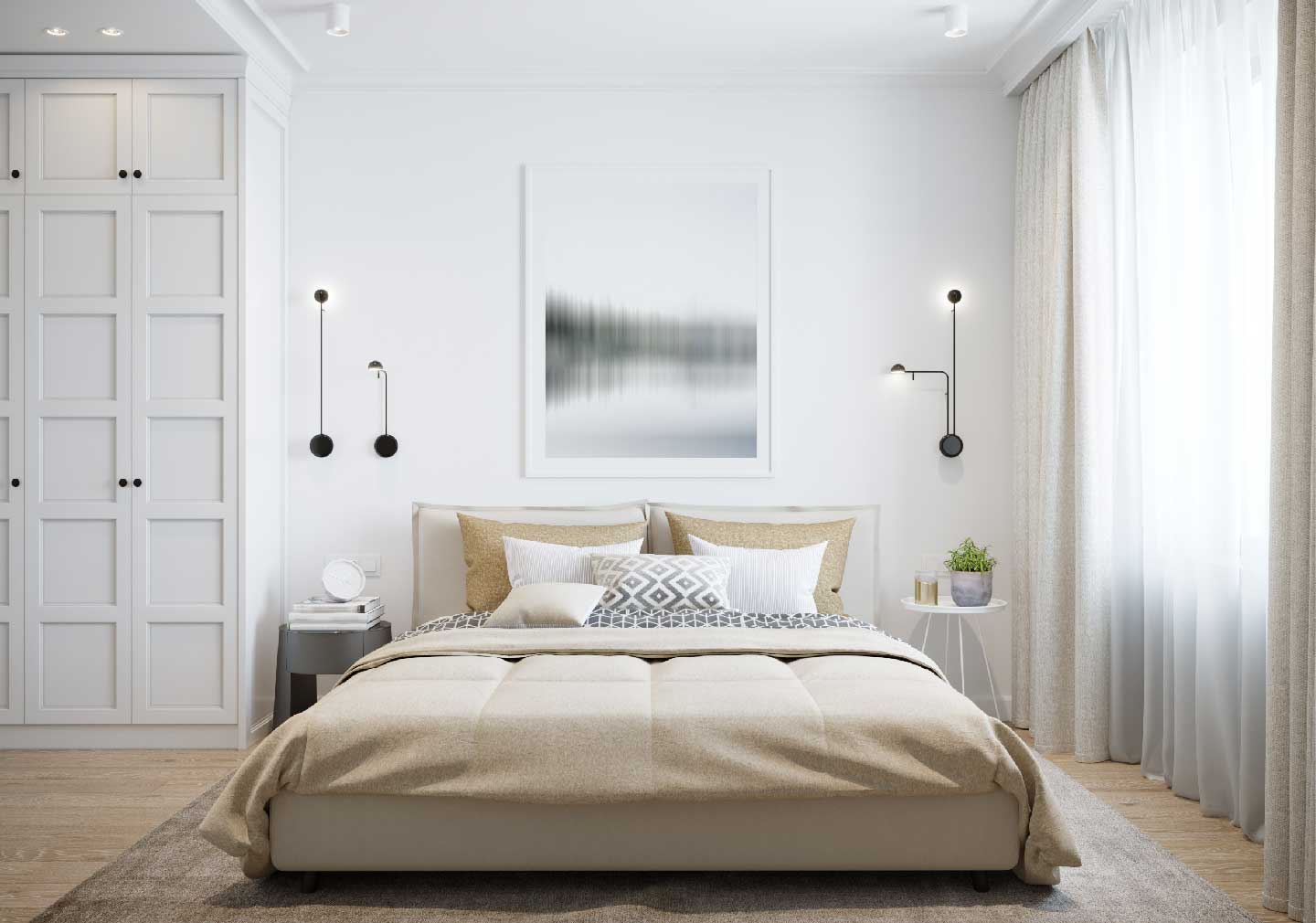 Beds play an important role in any bedroom décor. A statement bed can surely accentuate any space, giving a quintessential look. Whether you go for a four-poster bed or a bed with upholstered headboard- the designs can simply add drama in the room. A dark teak wood base can look rich while veneered structure can be an economical choice. Select a bed that enhances the decor of your bedroom, embodies your sense of style, and is comfy. Upholstered bed backs with velvet, suede or leatherette are also trending which serves the acoustic purpose as well.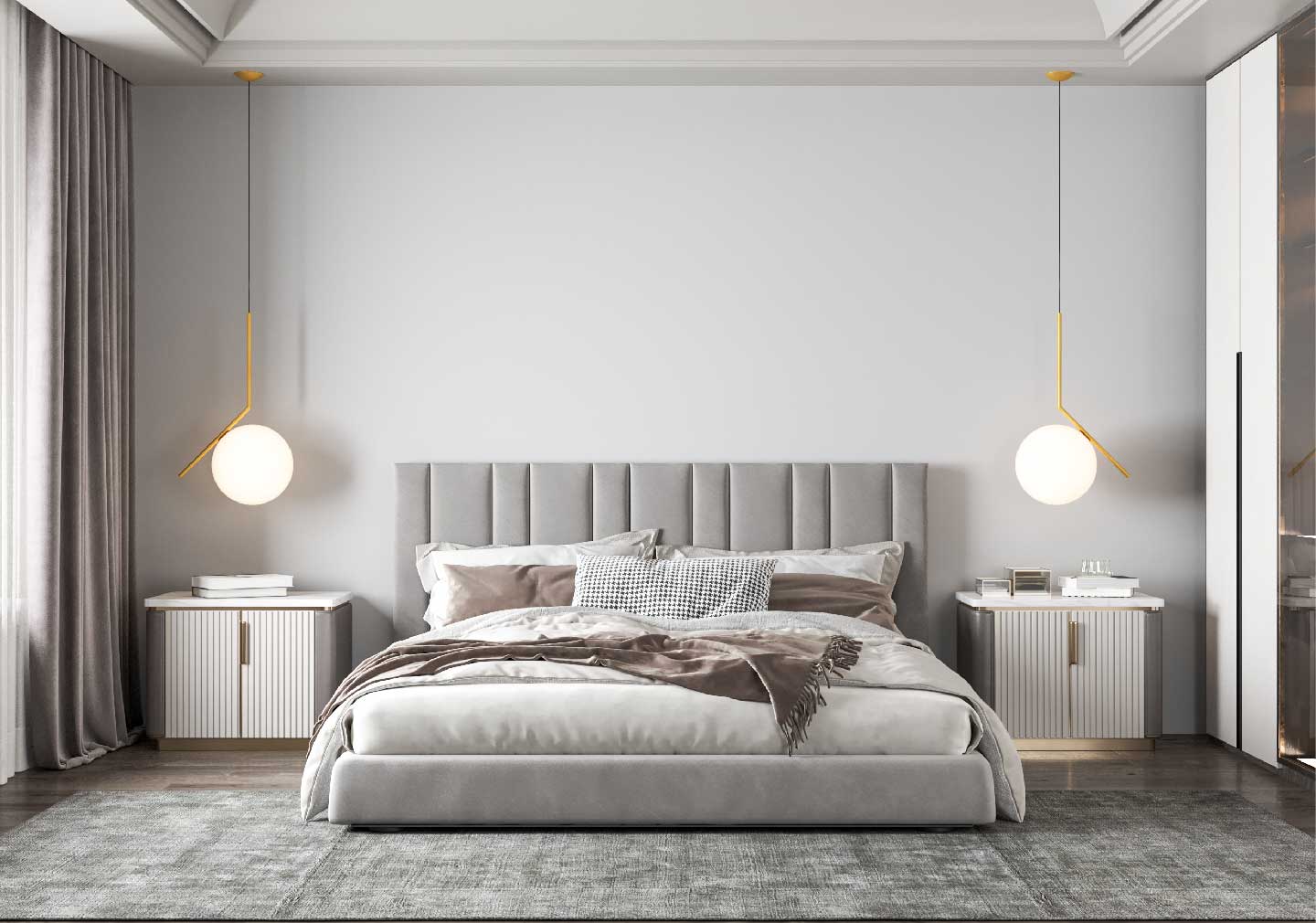 How can we help you?
Because you spend some of your time in your bedroom, adding a little jazz never goes out of style. These are just a small selection of the countless room décor ideas that are available. Bonito Designs understand your requirements and can design a bedroom which reflects you! Get in touch with our designer and follow us for more updates.