Any interior design must include proper flooring since it has the power to make or break a space. The first physical contact a person will have with your area is with the flooring even if our first encounter with space is visual. It provides the framework for your design and ultimately influences how successful it is. It is essential to choose a flooring option that complements the design style you have chosen. Flooring is one of the most often used surfaces in our homes, thus it must resist constant use without losing its sublime beauty. Given the numerous flooring options available, it is simple to get carried away and overlook the practical considerations that need to be made.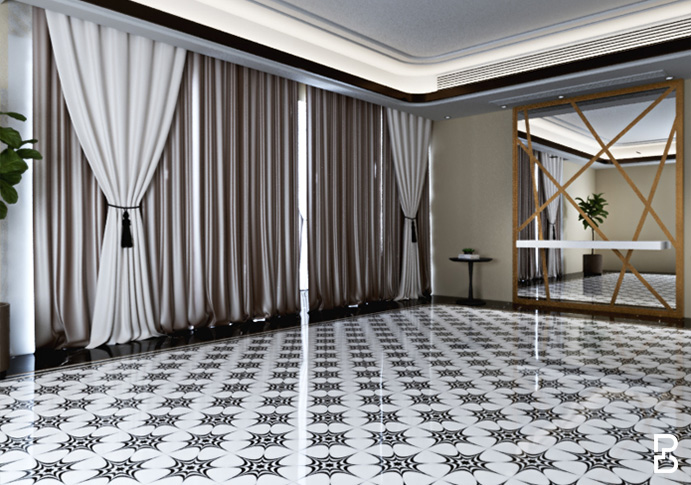 How to achieve that perfect flooring?
Do you really think selection of materials for home interiors is simple? It's not! Flooring is one  of them. Interior design is the selection and placement of objects to produce an aesthetically pleasing and comfortable living space. The choice of how to use a space, or its purpose or function, affects the design of the space. This allows for the development of a style that is appropriate for the usage. For instance, a bedroom should be soothing and relaxing, a dining room should be welcoming and pleasant, a child's room should be used as a playroom, and a kitchen should be practical, secure, and well-organized. Based on these, flooring can be emphasized as a dominant design or as a receding design that matches other interior aspects.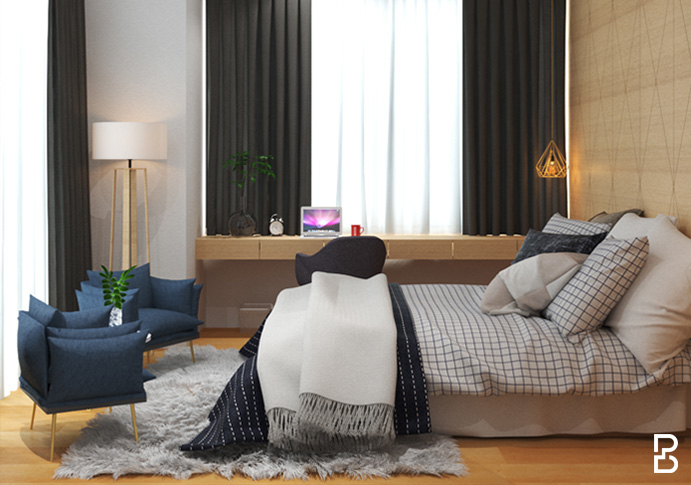 What are the aspects to keep in mind while choosing flooring?
Let's see the three important aspects which we need to consider while choosing flooring:
Styles
Style defines who you are. There are formal, informal, traditional, and modern styles. Usually, symmetrical arrangement of angles, straight lines, and geometric shapes define formal style. On curves, asymmetrical patterns, and neutral form, informal styles are built. Designs within these genres may be related to times, locations, or architectural styles. For instance, medieval mosaic art from Rome was first produced as terrazzo flooring in Europe. The types of flooring that can be used may have to be limited to fit in.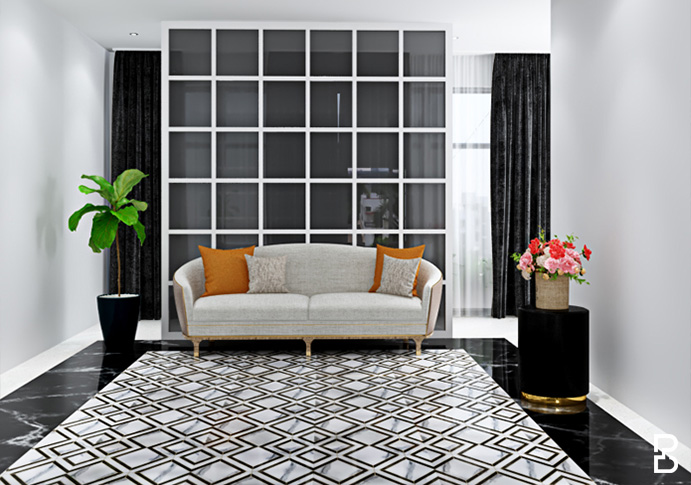 Textures
Textures in home interiors
is very important. Even though comfort, utility, and durability of the flooring material are the main concerns, texture selection is crucial since it impacts the mood of a space. A room can have a natural appearance thanks to the rough, uneven, and unrefined texture of handmade flooring, while a formal appearance can be achieved with the delicate, smooth, and glazed surface. There is a wide variety of textural effects in floor covering (carpets and rugs). Safety is also impacted by texture; for example, a slippery surface is hazardous near the kitchen, the entrance, and both rooms, whereas a roughened surface helps to prevent slipping on a wet surface. Furthermore, smooth surfaces are easier to sweep and mop than rough ones, regardless of style or era. As a result, flooring requires a lot of consideration.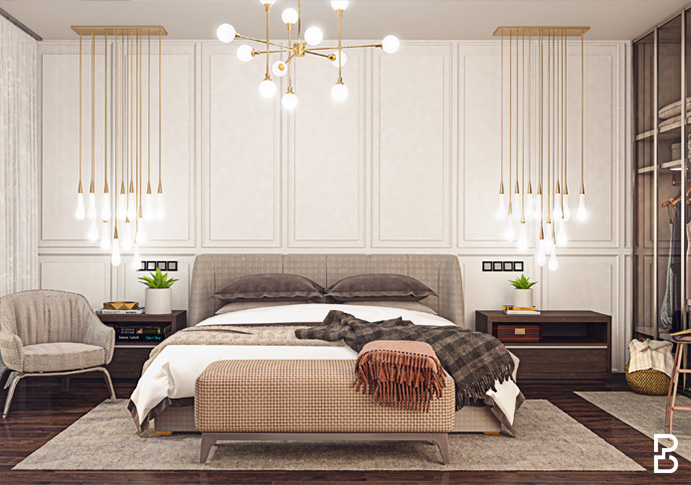 Color
The most powerful design component in any home interior is color. The hue of a space affects how we feel when we enter it. Darker flooring typically makes a space appear smaller, whereas lighter flooring makes a room appear larger. A floor design that either dominates the space or serves as the background for other features is produced by the interaction of color, texture, pattern, and size. Remember that the floors in various rooms are made of various materials. Tile, for example, might look excellent in the bathroom and kitchen, but stained wood and a statement rug might be better suited for the dining room or living room. Different types of flooring and the material used can also change how a space looks overall, for example solid wood flooring provides a touch of luxury and vinyl tile can be an economical affair. You can also set up your
color scheme through Vastu
also.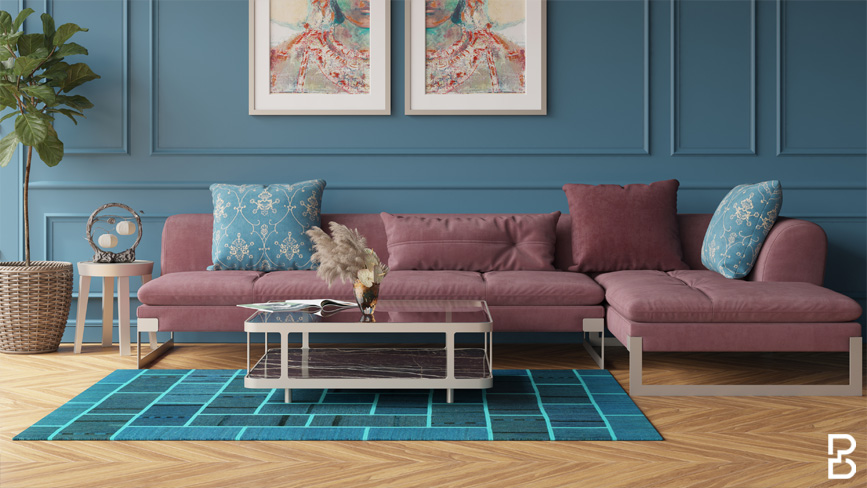 Trending flooring options for 2023
Let's check out the different flooring options for homes:
Engineered wooden flooring
Solid hardwood is more expensive than engineered hardwood. They have the appearance of solid hardwood but are more moisture resistant because they are made by mixing a top layer of real hardwood with many layers of ply plank that run in different directions beneath. The wooden texture definitely gives a rich feel. To know more about the textures, go through our article on the textures that you need to know <link>. Additionally, engineered hardwood floors are frequently a more affordable option for folks who simply have their hearts set on plank flooring because they employ less expensive solid wood.  Engineered wood has the disadvantage of not being able to be refinished as regularly as real hardwood floors.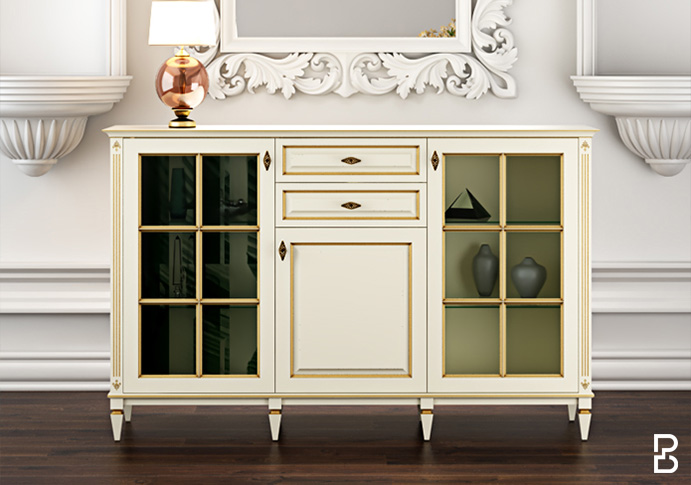 Tiles
One of the most popular types of flooring is tile. Ceramic, porcelain, or even real stone can be used for tiles. Tiles are inexpensive, simple to install, and require little maintenance. Finding a suitable alternative for your home won't be difficult because they come in a wide variety of colors and styles.  One of the most durable tile options is porcelain, which is offered in both glazed and unglazed types. Another unglazed tile type that is popular in outdoor areas and homes with rustic or earthy decor is terracotta tile. One can also go for ceramic tiles. Due to its variety of hues, textures, forms, and sizes, it is a choice that would go well in any room.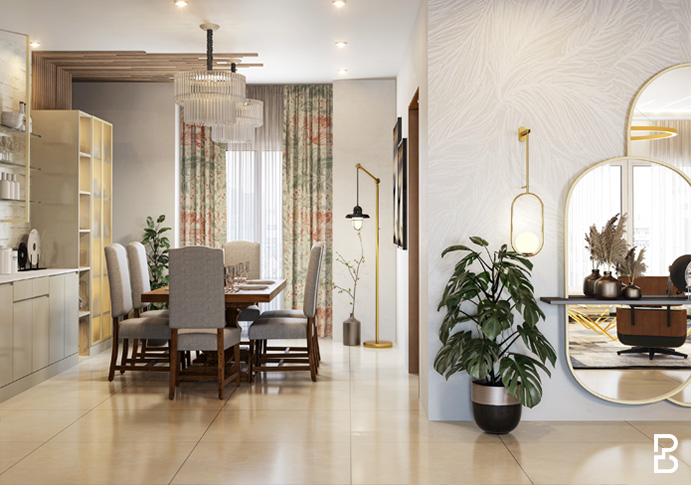 Vinyl Flooring
The trendy vinyl flooring option is the next. A sheet of vinyl is spread out throughout the space. It comes in a variety of hues and designs. Any home design scheme can incorporate it. Vinyl is a resilient material that may be used for flooring and comes in tile, planks, and sheet forms. Vinyl offers a resilient and upkeep-free floor surface that is flexible and cushioned. The most affordable option of the group offers a range of colors and patterns, including straightforward patterns and vibrant mosaics. Vinyl might appear exquisite or cheap; the key is to purchase high-quality vinyl. If you want your floor covering to truly match the wood look, you can even choose a luxury vinyl plank.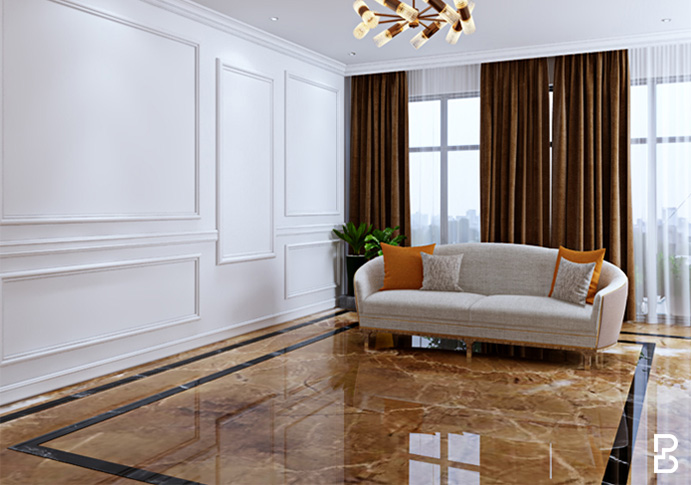 Marble
The option of marble is quite elegant and classic. Although pricey, it has a very long lifespan. It also enhances the opulence of your house. Marble flooring is simple to maintain and are unaffected by heat or moisture. They are thus perfect for all rooms in the house. Because marble is naturally alkaline, it will become discolored when it comes into touch with acidic substances due to a chemical reaction. Marble is kept in good shape with routine maintenance. Polished marble are used for the home interiors. Marble that has been polished is smoother. However, for marble surfaces to remain beautiful, proper care and maintenance are required.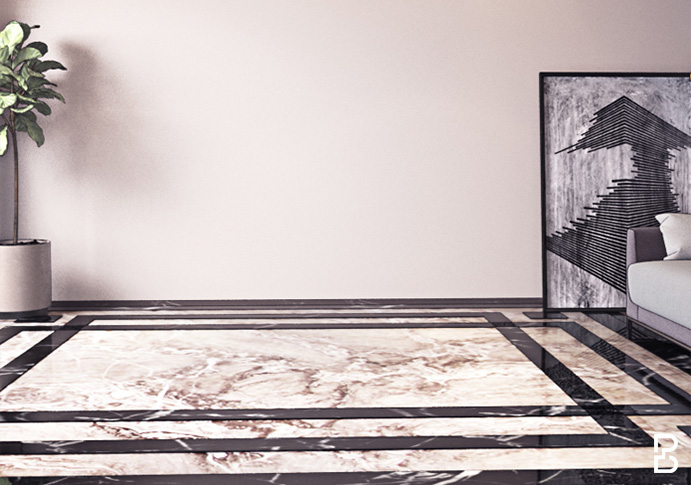 How can we help you?
At
Bonito Designs
, flooring is very important. We consider your requirements for the home interiors and design your dream home according to your choice. Unless your floor looks good, your home won't be a complete one! Connect us for any requirements and let us know how this article was helpful to you.