A contemporary resurgence, pastels are just turning heads in decor. Pastel interior design is a soft and gentle style that uses pale and muted shades of colors such as pink, blue, green, and yellow to create a calming and soothing atmosphere. Pastel home decor ideas are perfect for creating a relaxing and welcoming space in your home, and it is especially popular in bedroom and powder room designs. What's design when there's no drama? From Romeo and Juliet to Moulin Rouge, the ostentatious interiors by Baz Luhrmann sets the perfect mood for pastel inspirations. Champagne pinks, light blues and metallic glam- he has taken pastels a notch higher through his breathtaking set designs. Isn't it an inspiration? Pastel hues are also a surprisingly adaptable and effective addition to most design types whether minimalistic, contemporary chic or art nouveau; even though they are employed a little more sparingly in interior design than in the world of fashion.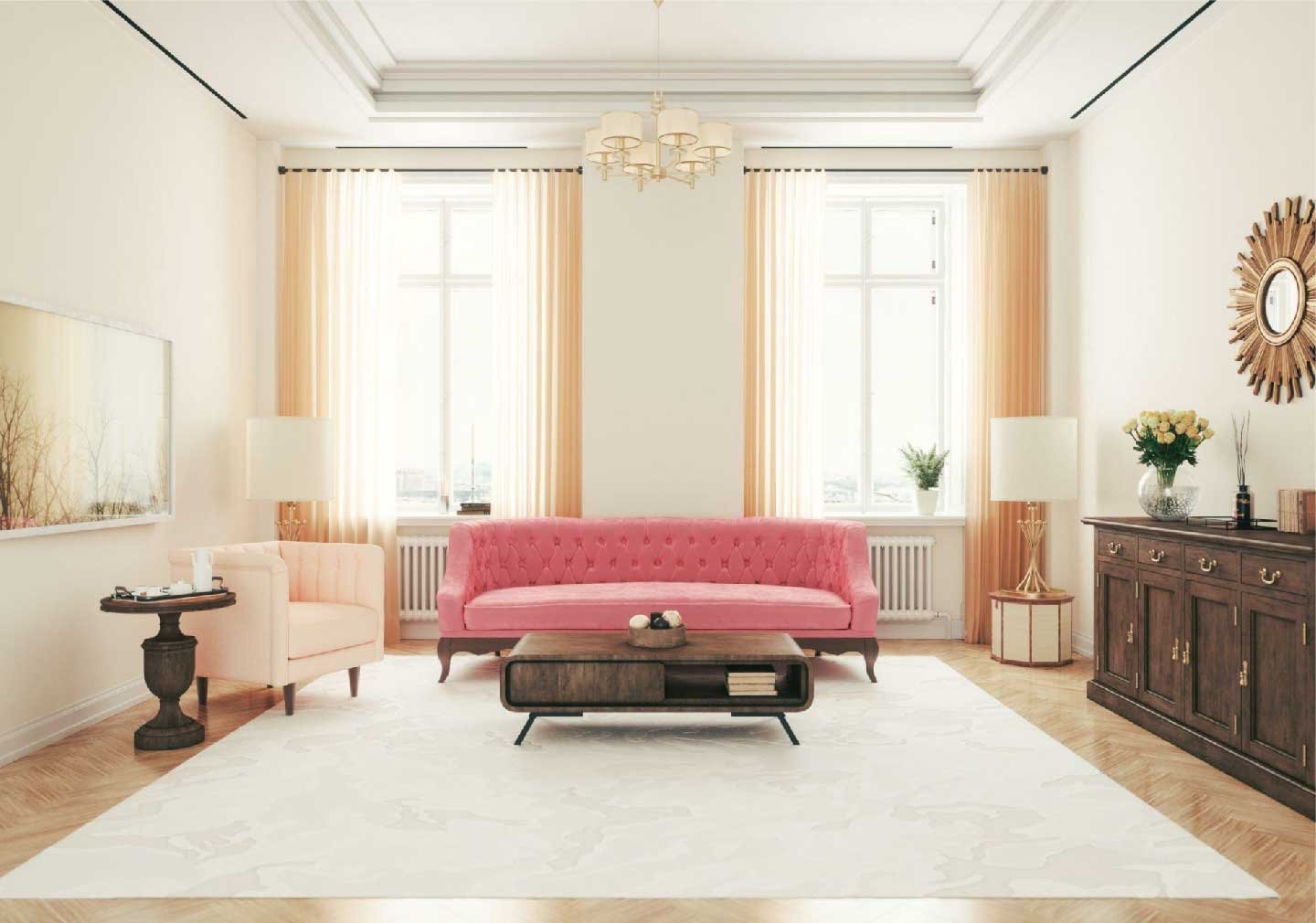 As they all have light or white undertones, pastel room ideas can make the best color combinations because you can mix pastel pinks, blues, yellows, greens, and purples with any other textures without restriction. Introduce monochromes into your pastel design scheme for a simple method to keep it from getting overly sugary. Black or gray accents work particularly well in this situation, creating contrast in visuals. Ways to incorporate pastel home decor ideas Here are some ideas for incorporating pastel colors into your home's interior design:
If you're really looking forward to that pastel touch, pinks can create a strong visual impact. A pale pink wall color can create a romantic and feminine atmosphere in a bedroom or living room. You can pair pink walls with white or neutral furniture and accents for a delicate and elegant look.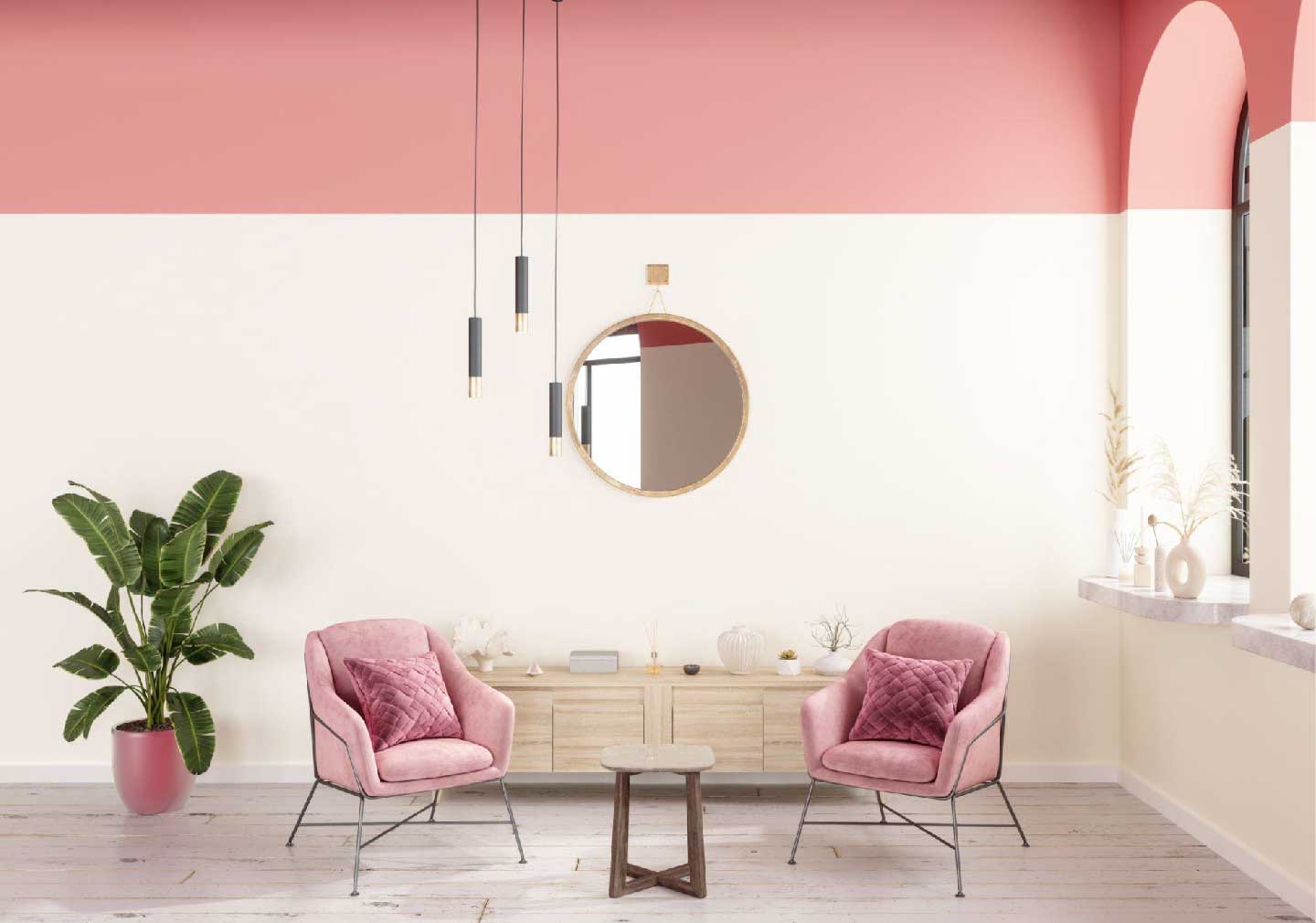 Contrary to popular belief, pastel home decor ideas may be refined into a chic nook too. The delicate shades of blue can lift and soften the otherwise conventional elements-interesting paneling, a rug with intricate patterns, and a traditional sideboard—to provide a lighter and more contemporary aesthetic. A pale blue color can add a calming and serene feel to a room. Use blue accents, such as throw pillows or a blue area rug, to bring a touch of color to a neutral space.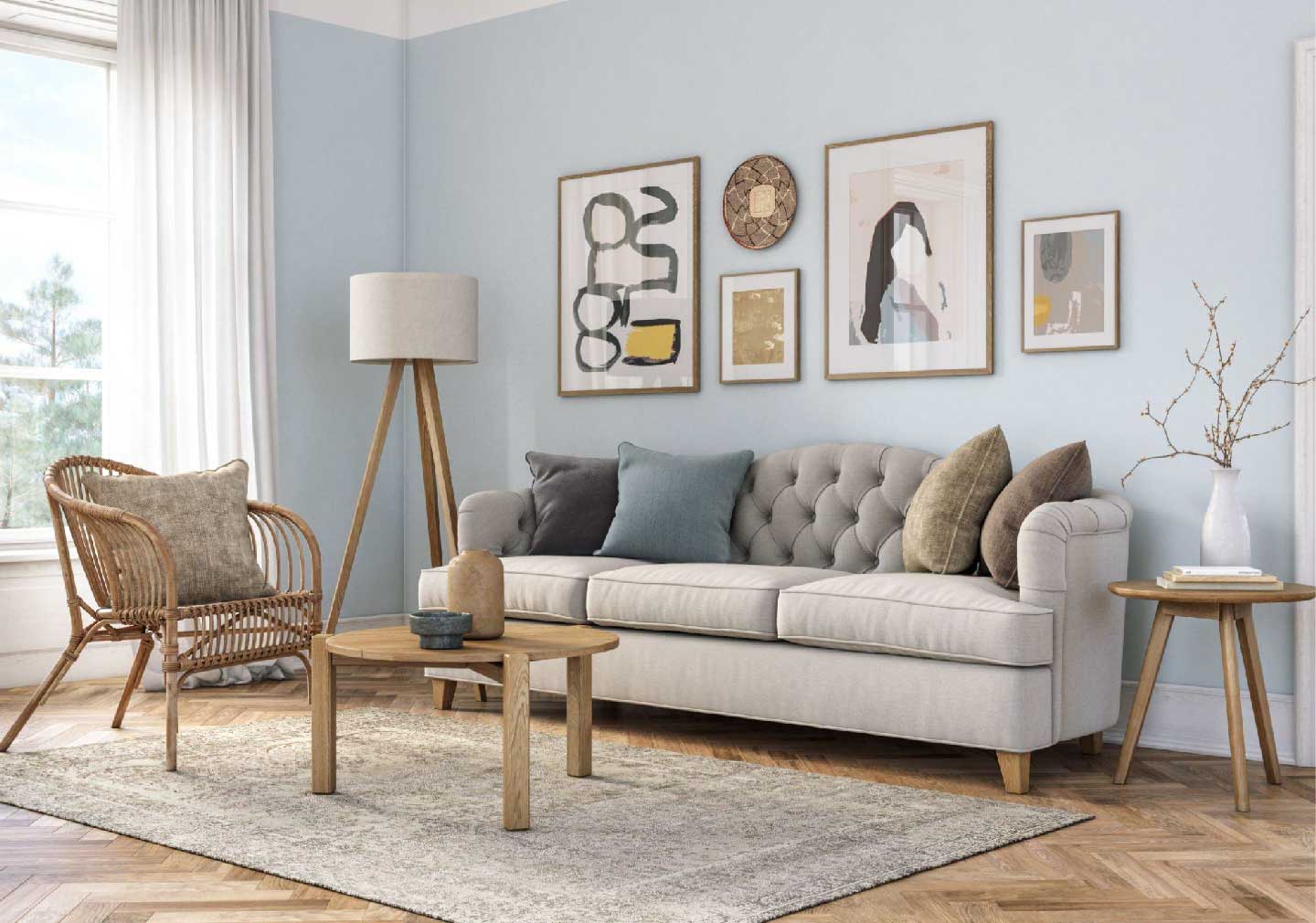 Plants to welcome green pastels
Pastel room ideas are just incomplete without green. Green is the most experimental color and the natural textures act as the pastel fillers. Green plants are a great way to bring a natural and refreshing touch to an already existing pastel-colored room too. Place potted plants on windowsills or on tables and shelves for a pop of color and a touch of nature. Sage green and mint green are phenomenal pastel shades which play well in any room decor.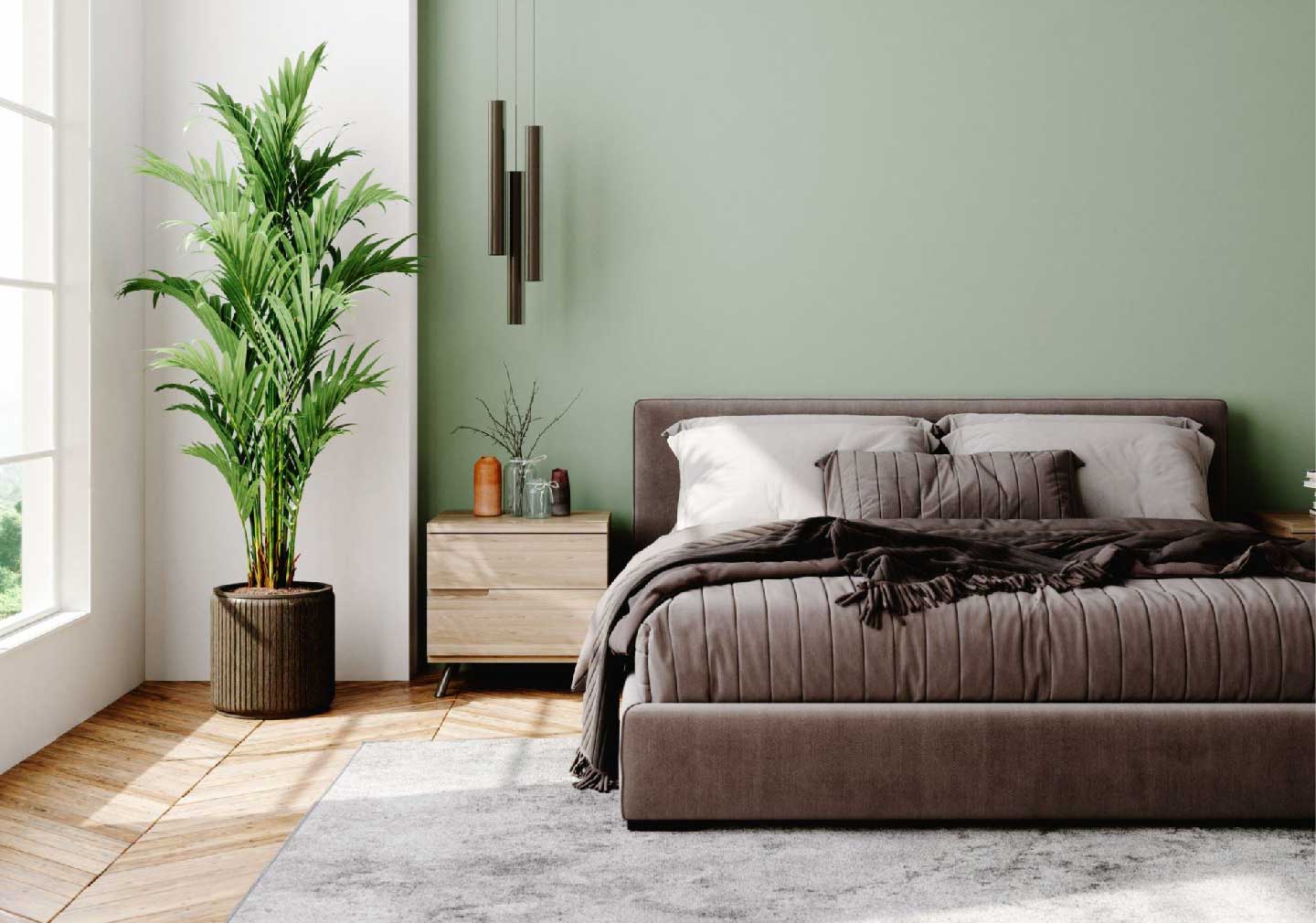 Yellow adds warmth and sunshine to each surface it touches, whether it's a lovely primrose, soft buttermilk, golden yolk, zesty lemons, or shades of sunflower or mustard. A highly adaptable color, yellow can be combined with a variety of other hues in addition to its ability to lift moods. There are countless ways to utilize yellow in design, from fun or formal to cozy and welcoming, to invigorating and exciting. Go for pastel yellow in your living area and add some love and light to the space! A bright and cheerful yellow can add a sunny and warm touch to a pastel-colored room. For pastel living room ideas, use yellow accents, such as a throw blanket or a vase of flowers, to bring some brightness to the space.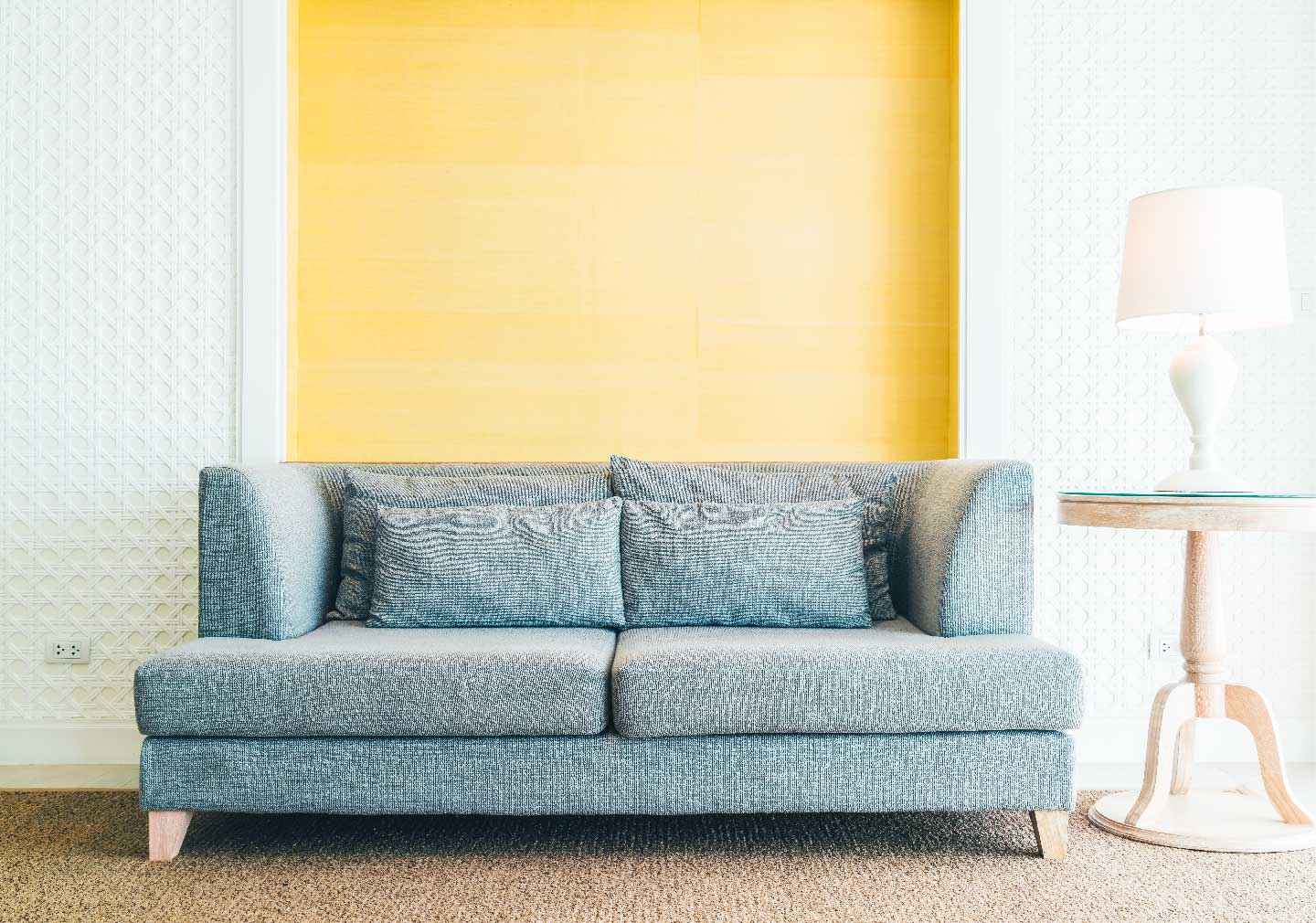 Break the monotony with pastel-colored furniture
Pastel colors decorating ideas are not just limited to paints. Furniture is a great way to add pops of color to a room. Look for pastel-colored sofas, chairs, and other pieces to add some soft and gentle color to your space. Pastels work beautifully in rooms with plenty of natural light, and we're particularly fond of this mixed palette. For a kitchen, unexpected pops of black contrast wonderfully against this modern pastel blue, whilst marble countertops and pale wooden floors soften an abundance of clean lines. For the bedroom, make bed the focal point of your room. The upholstered headboard constructed with pastel textures can work amazingly with other striking color-coordinated elements.
Combo of pale pink and blue linens
This is a fearless way to use pastels for individuals who like to fully embrace a theme in their homes. The softest pastel pinks and ocean-inspired blues work beautifully together to create a peaceful haven. Utilize these hues to create an abundance of texture in soft blankets, pillows, and upholstery. If you're looking for soft pastel bedroom ideas, soft pink and blue can add grace. They can be used for bedding and towels can add a touch of color to a bedroom or bathroom. Pair these colors with white or neutral accents for a delicate and cohesive look.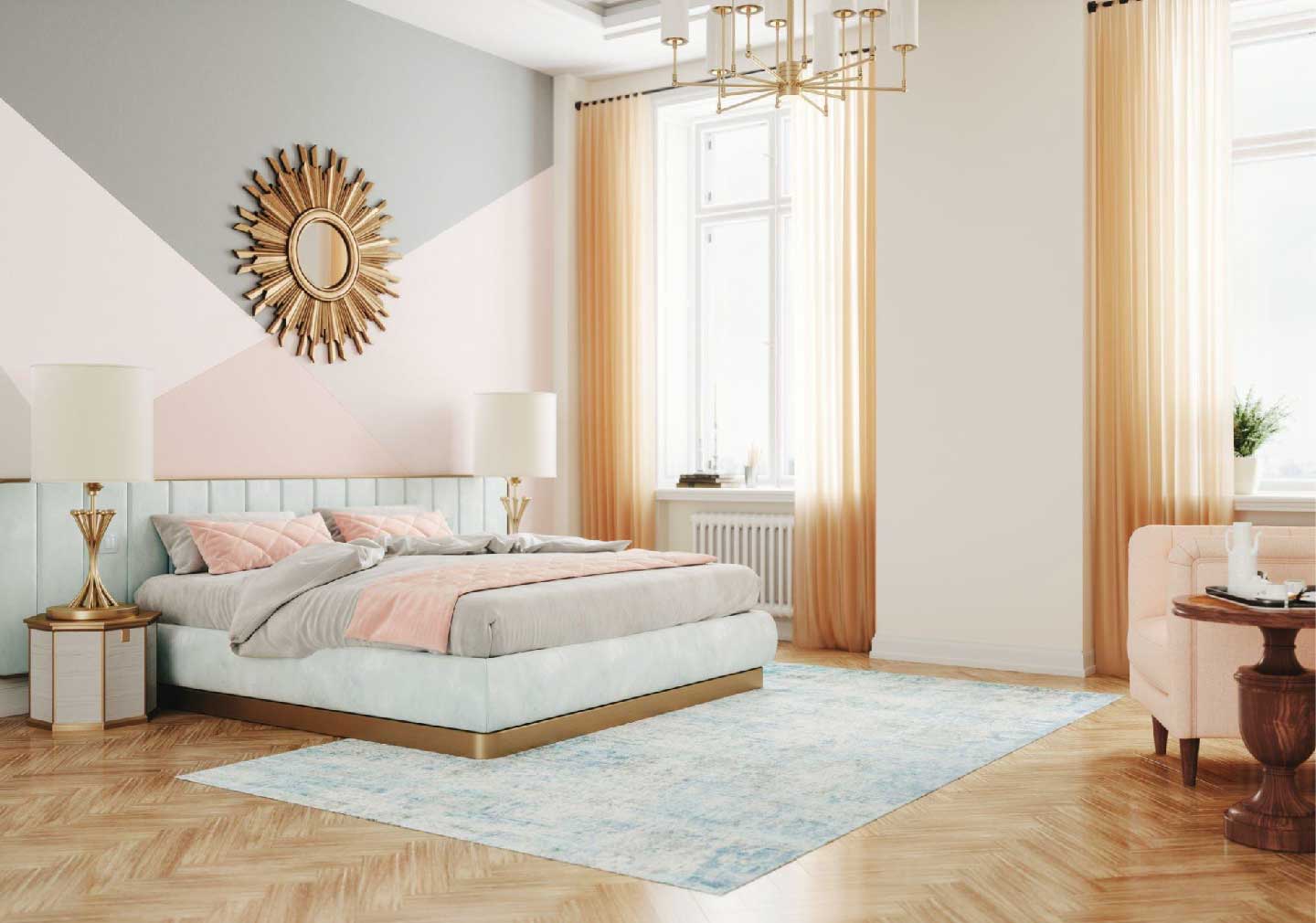 Upholster it with pastels
If you choose not to use pastel colors for your walls, furniture, etc., you can always choose pastel-colored curtains for your home decor. Pastels are perfect for upholstery and soft furnishings. The ideal choice to achieve that coveted pastel prettiness in your home would be candy colors with sugar tones like power pink and minty green. Textures play a very important role in designing and we can consider pastels for the upcoming textures. Natural light reflects the best of pastels! Use light and airy window treatments, such as sheer curtains or white wooden blinds, to let natural light into the room and to add to the soft and gentle feel of the space.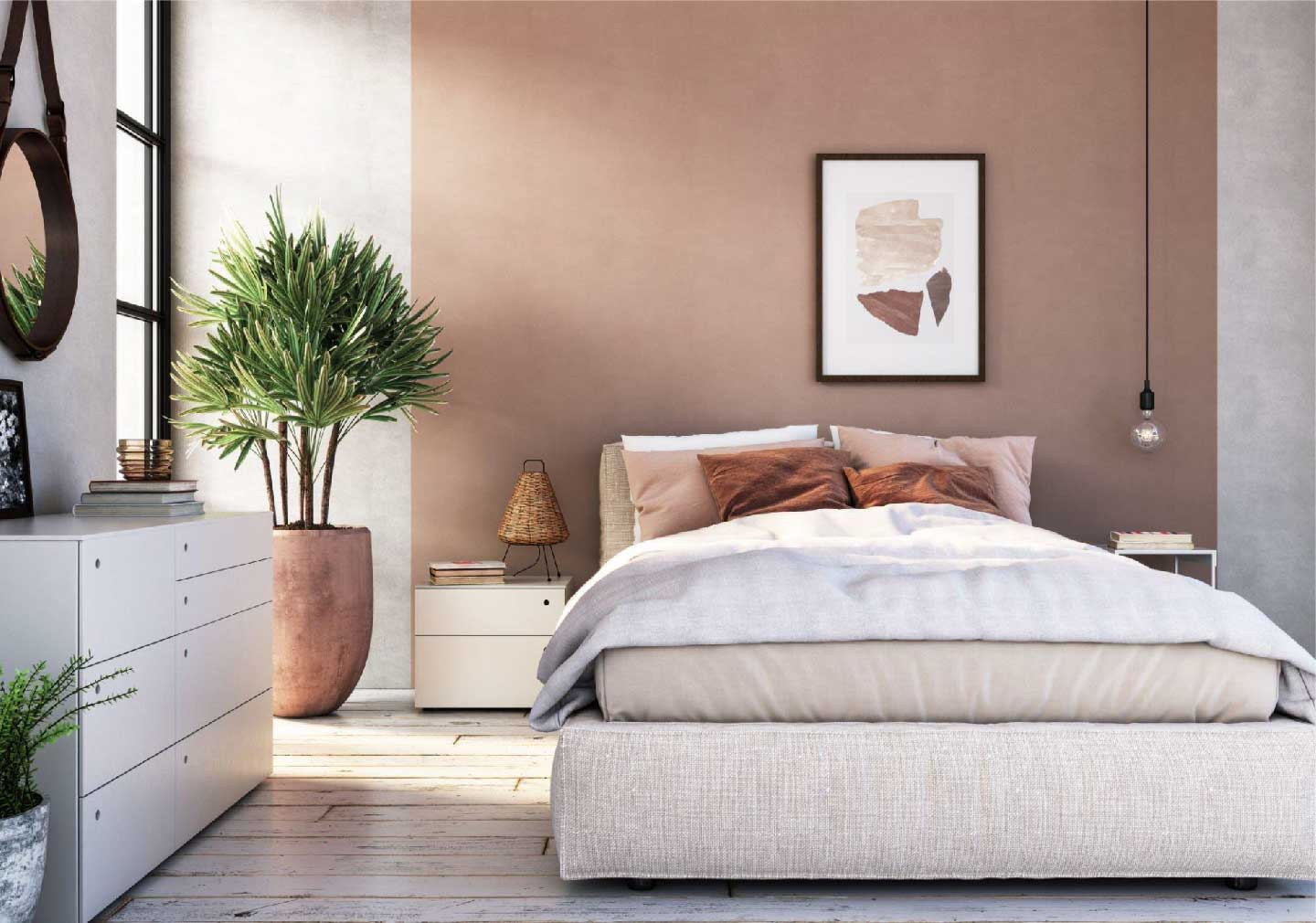 By using these pastel home decor ideas, you can create a calming and soothing atmosphere in your home that is perfect for relaxation and rejuvenation. These tones are a cheerful substitute for basic neutrals in every space that delivers comparable brightness and adaptability. Lean on their calming effects by using a palette of gentle colors, or combine delicate pastels with bolder hues for a vibrant, high-contrast appearance. Bonito Designs can create a space which would reflect your love for the pastels! Imagine a space dipped in the gentleness of soft candy hues, exhibiting calmness and serenity. We are here to make your dreams come true.