Women belong in the kitchen, Men belong in the kitchen. Because food is in the kitchen!! Yes! When we think about a Home, the first thing that comes to our mind is homemade healthy food which comes from the Kitchen. Proper Planning of Kitchen is very important while building a house to work comfortably.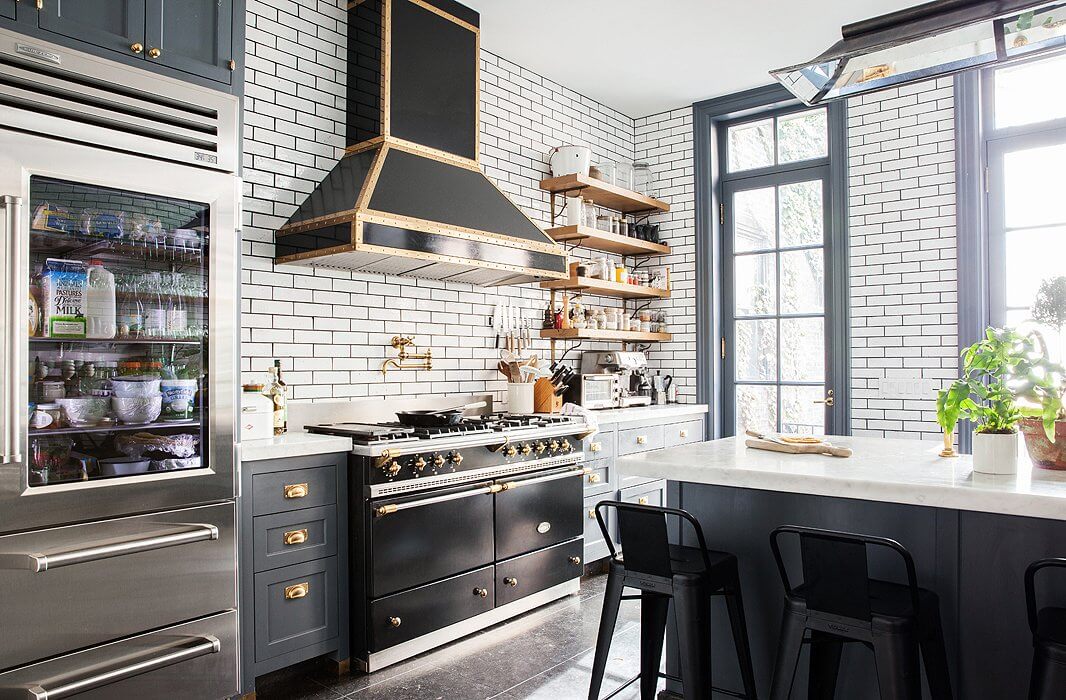 Indian cooking needs a lot of frying and washing. The smell of the species often reaches the neighbour's house. Due to the same reason we always had closed kitchens with well-planned exhausts or chimneys to push the aromas out from the kitchen. The area where the sink and the stove are placed is the main cooking area. We always had a dry corner in the kitchen where we keep the refrigerator and washing machine, store some extra crockeries which doesn't fit in the dining area. This used to be called as the work area.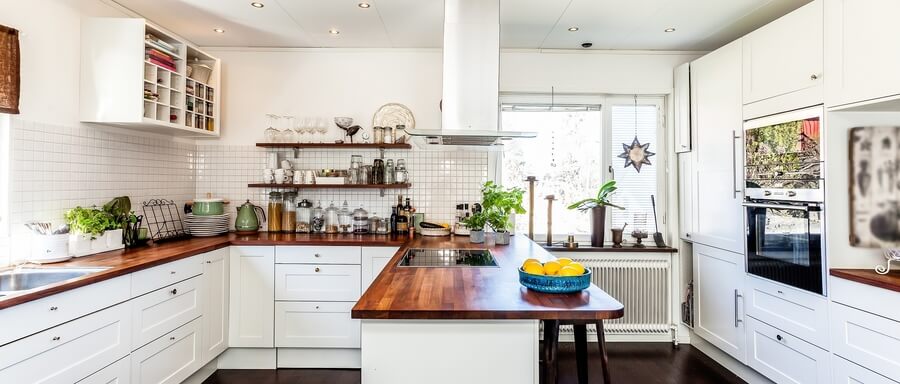 The latest trend in urban homes like Bangalore, Hyderabad, Mumbai and Pune is having a separate dry kitchen in the dining area or attached to the bedroom for light cooking and a  wet kitchen for main cooking,. A dry kitchen typically includes a coffee machine,  steam oven, a side-by-side four-door refrigerator, wine conditioner, warming drawer, hobs and hood. It is where people make food which doesn't require much to do with washing and cleaning. This area is dedicated to baking, cutting fruits and making light snacks.  A wet kitchen will have a big sink whereas a dry kitchen may not be having a sink at all. Some prefer having a small sink for knife and hand washing in a dry kitchen too. A dry kitchen can have a breakfast counter/bar counter attached to it. A Tv unit to watch and cook food is also seen.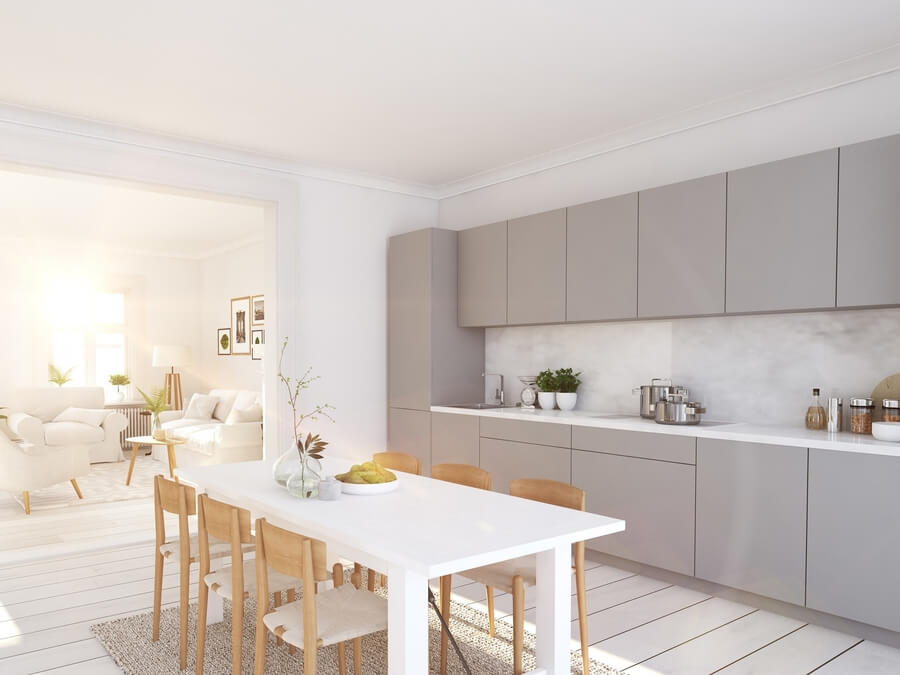 The idea of open kitchens originated from the need of more interactions among the family..Also, it's really appealing to watch someone make food. Since the dry kitchen is accessible from the dining area. This would be a common space where the family members interact with each other and friends.
We can say two different kitchens for your different moods. Somedays you are really lazy to cook. while waiting for your swiggy Meal delivery you may want to have some light snacks. Your dry kitchen will be most in us that day.  An open dry kitchen will help you not miss your favourite TV series while at work. If you have a villa, you can have separate lavish dry and wet kitchens.
Things to consider while planning a Wet kitchen:
Chimney and Hob sizes: The last thing which gets installed in a modular kitchen is the chimney and hob. But the first thing you need to decide is the size of the chimney and hob which would go in the kitchen.  Top and bottom storage cabinets in a kitchen will be designed proportionally to this. One thing to make sure here is your chimney is bigger than the hob so that suction happens at it's best. Standard sizes are 2 feet, 2.5 and 3 feet. Some specific brands are available in 4 feet which is the maximum size of the chimney and hob.
Heat resistant surface: As the wet kitchen is meant for a lot of frying and boiling the countertops should be of heat resistant materials like Granite, engineered quartz, or butcher block. Dadoo Area can have materials like Lacquered glass, acrylic, quartz stone Corian or wood for easy maintenance. This area is exposed to extensive heat and dirt.
Water resistance: Go for marine BWP grade Plywood for your kitchen cabinets. Glossy laminate is most preferred as it's easy to clean.
Accessories: Before deciding the size of the cabinets we have to finalize the accessories which would go inside. For instance, if you are opting for a rolling shutter you need the unit of the size of  4'0" * 2'0" Feet. Maximum shutter size for a Magic corner is 1 foot 6 inch. BOttle pull outcomes in,6 inches, 9 inches and in 1 foot.
Accessibility: In a wet kitchen Hob, sink and fridge should be placed in a triangle shape for accessibility. Your cutlery unit on the right side of the hob makes it more functional.
Open rack positions: Wall mount dish organizers near the sink helps the dishes to drain fast than in a basket. Wicker baskets make good vegetable storage. It comes in different sizes to suit your requirements.
How to separate your existing kitchen into dry and wet?
If you have a Parallel kitchen, place your electric utensils and oven on one side and Hob and chimney on the opposite side. Cutting and baking can be done on the dry side and main cooking near the Hob and sink. If you can include a seating area near the dry kitchen, your kitchen would be an awesome hang out place in the home.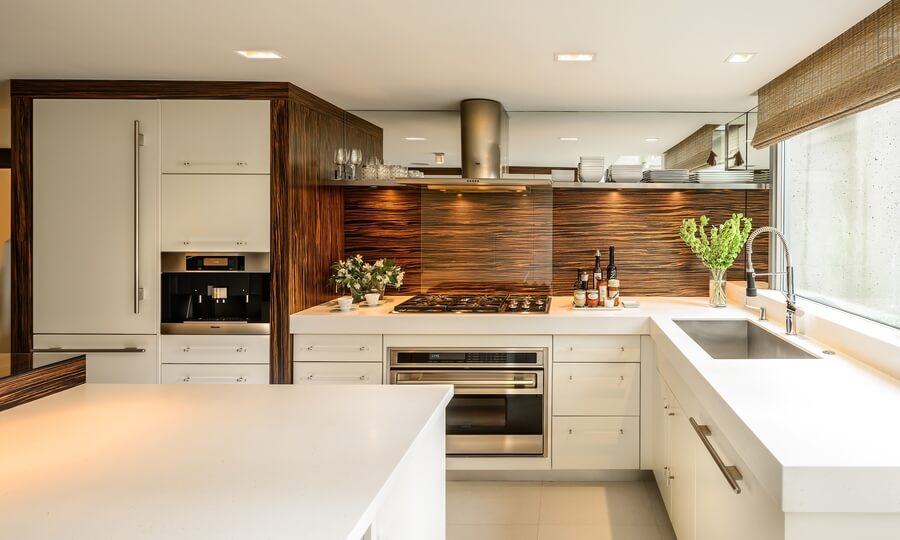 Not to worry if your kitchen is in a square shape. Add an Island counter in the center. Use this for your dry cooking and chopping. You can often convert an island counter to a dining area by adding some chairs and your kitchen is all set to Invite your friends for  Hi-Tea