Let your creativeness flow while hanging your coats and shawls
We always fall short of storage space no matter how much we try to make some. This becomes more painful when we have guests in and you don't have space for them to hang in their coats.
The cupboards are always full of clustered items, the hangers are full of your clothes dangling from them. So what do you do now? Why not be little creative and make some own innovative coat hangers that would serve the purpose of storage as well as create a nice home décor.
1. Branches for coats:
This gives a nice sleek look to the coat hanger with lots of hanging options in one set.
It might be little difficult to find a piece like this but is worth if you can find one.
2. Go Green:
You can go for a go green environment and have wooden branch like this for your coat hanger.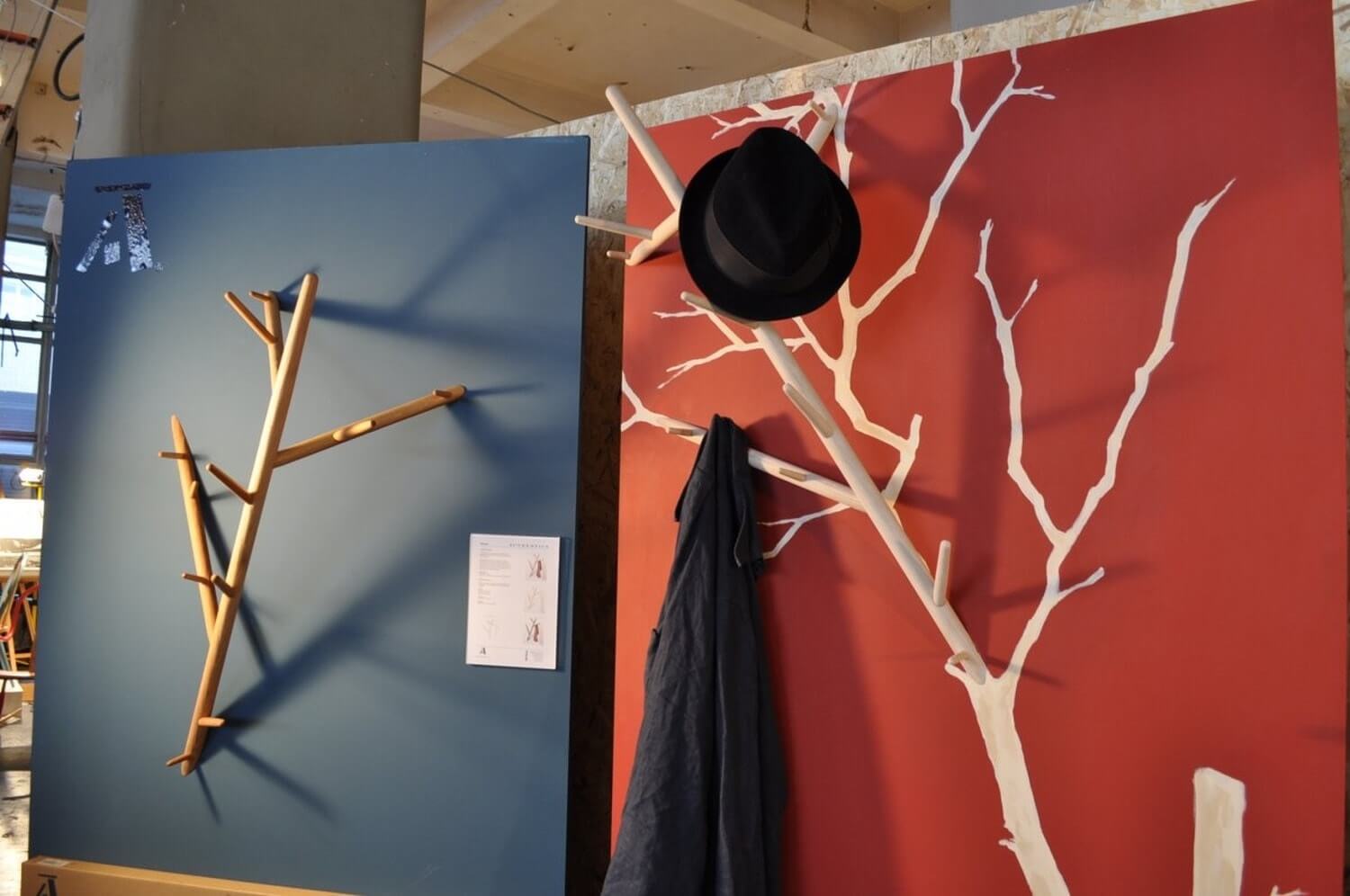 Source
Its very artistic and rustic and has that little hint of masculinity in it.
3. The curtain knobs
You can have your spare or old curtain knobs have fitted to the walls.
Isn't it creative?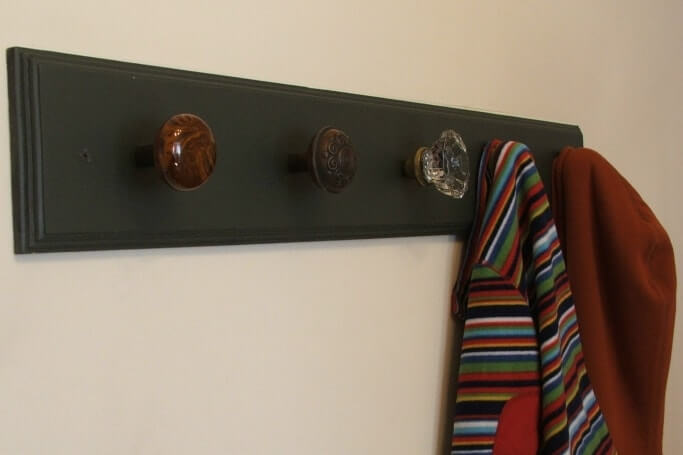 Source
Helps you keep the coats out of corners or from that crumbled cupboards where you are short of space. When there are no coats to hang this gives a nice wall decor.
4. Modern twig
This metal modern twig shaped hooks is a great way to decorate your wall and use it for coat hangers.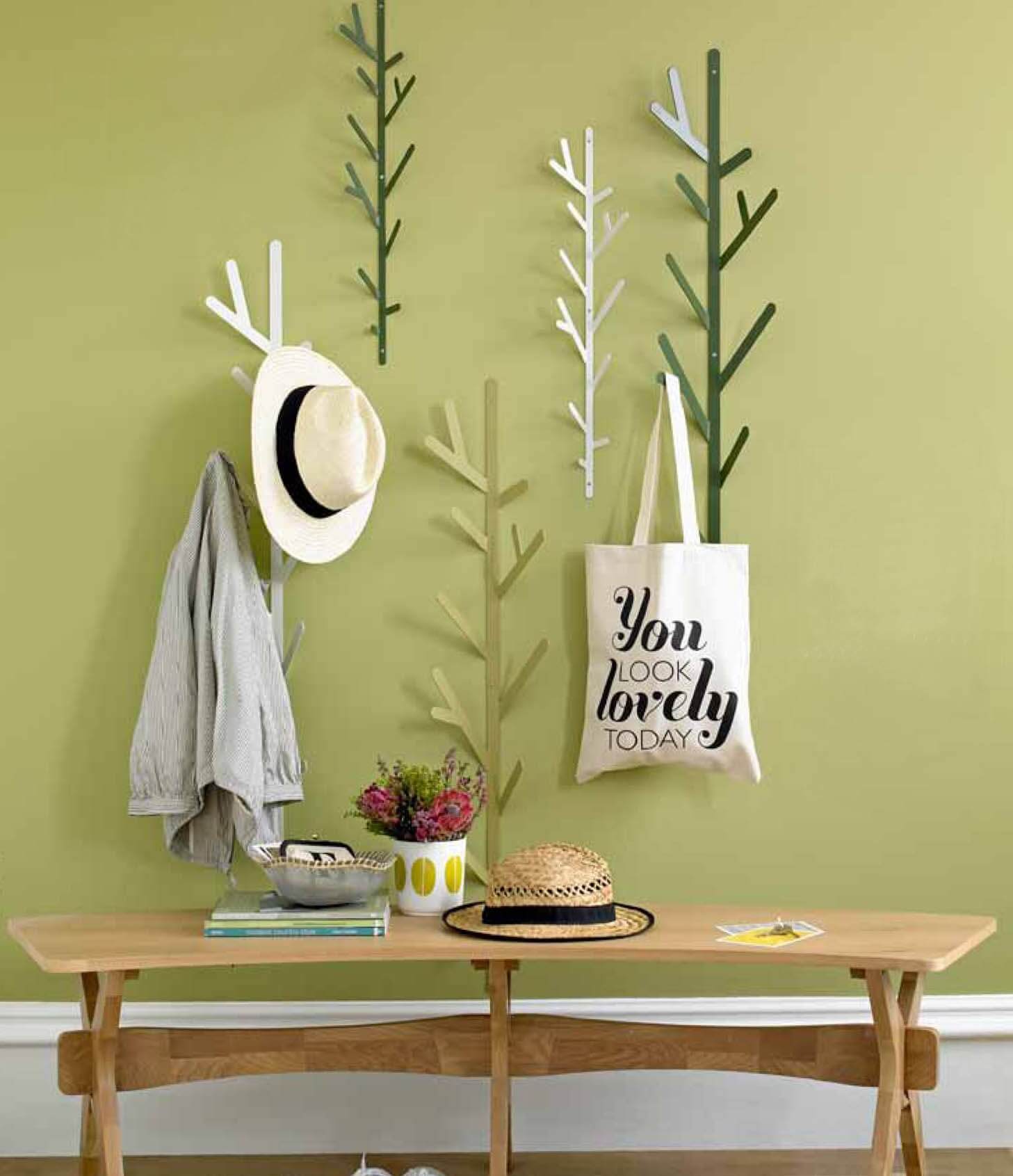 Source
This doesn't take much space on your wall and would give you a nice modern fashion forward style for your home.
5. Rake hooks
This unique style of using rake hooks as organizer show cases funky creativity which is not only artistic but functional too.
6. The vintage ladder
A old shabby ladder can be used not only as your coat hangers but would also create memory for your room. This would work as a great DIY project.
Source
You can color it to match your wall décor or else leave it as it is to give it a rustic look.
7. The tree log
This is a very simple and yet the most elegant ones of all. You just need a piece of log for this DIY. Hang the log and place hangers on them for your coats.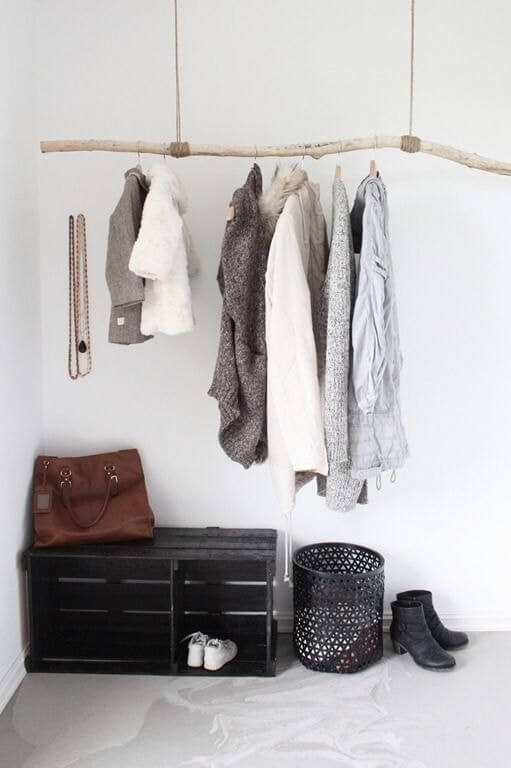 Source
This gives nice artistic look to your home décor. Its worn look with aged finish gives it character.
8. The beach
This vintage oars make a very interesting and creative home decor. This is a very good way to make unique coat hangers using old materials and stuffs that is not needed anymore.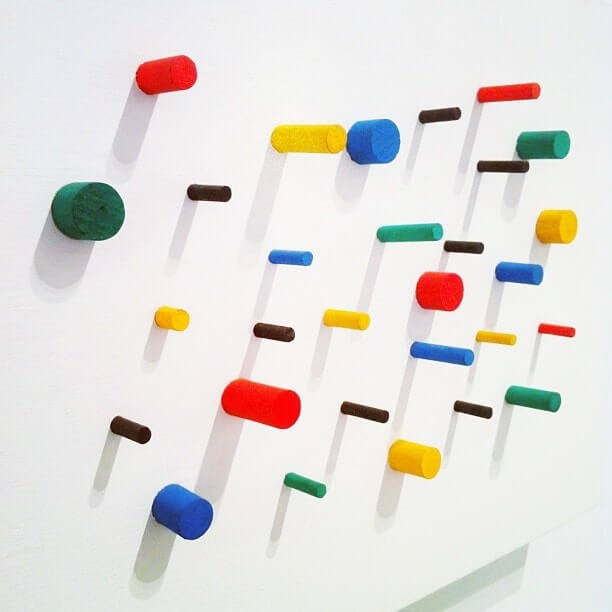 Source
It's very easy to simply mount them on your wall and would become a eye catching feature in your home.
9. Door knobs
Door knobs are another interesting and ingenious idea. This would give a nice décor to the wall when you don't have any coats to hang on it.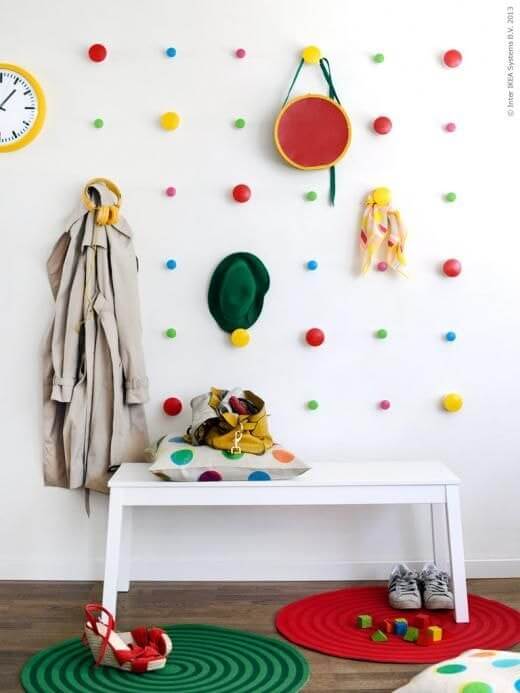 Source
It gives a nice elegant look to your home.
10. Revamp your old Spoons and forks..!!
Here spoons have been used for the coat hangers.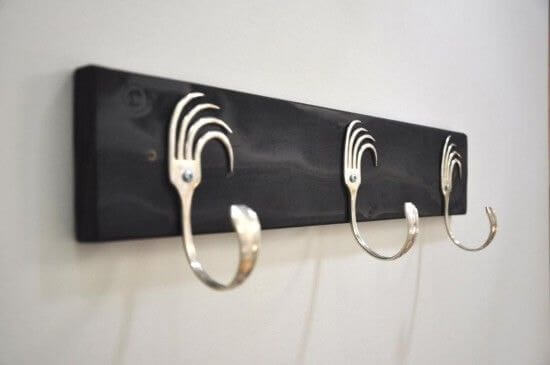 Source
One of the innovative ideas for coat stand for having a spoon made hangers. Gives a nice sleek look and serves the purpose as well.