Do you think choosing the ideal kitchen tiles is an easy task? Not at all! The kitchen is a room in your house that has a lot of demand, covering different areas. For instance, it calls for kitchen tiles for countertops and backsplashes in addition to wall and floor tiles. Additionally, all the kitchen tiles are different from one another, so choosing tiles for modern kitchen designs requires careful consideration.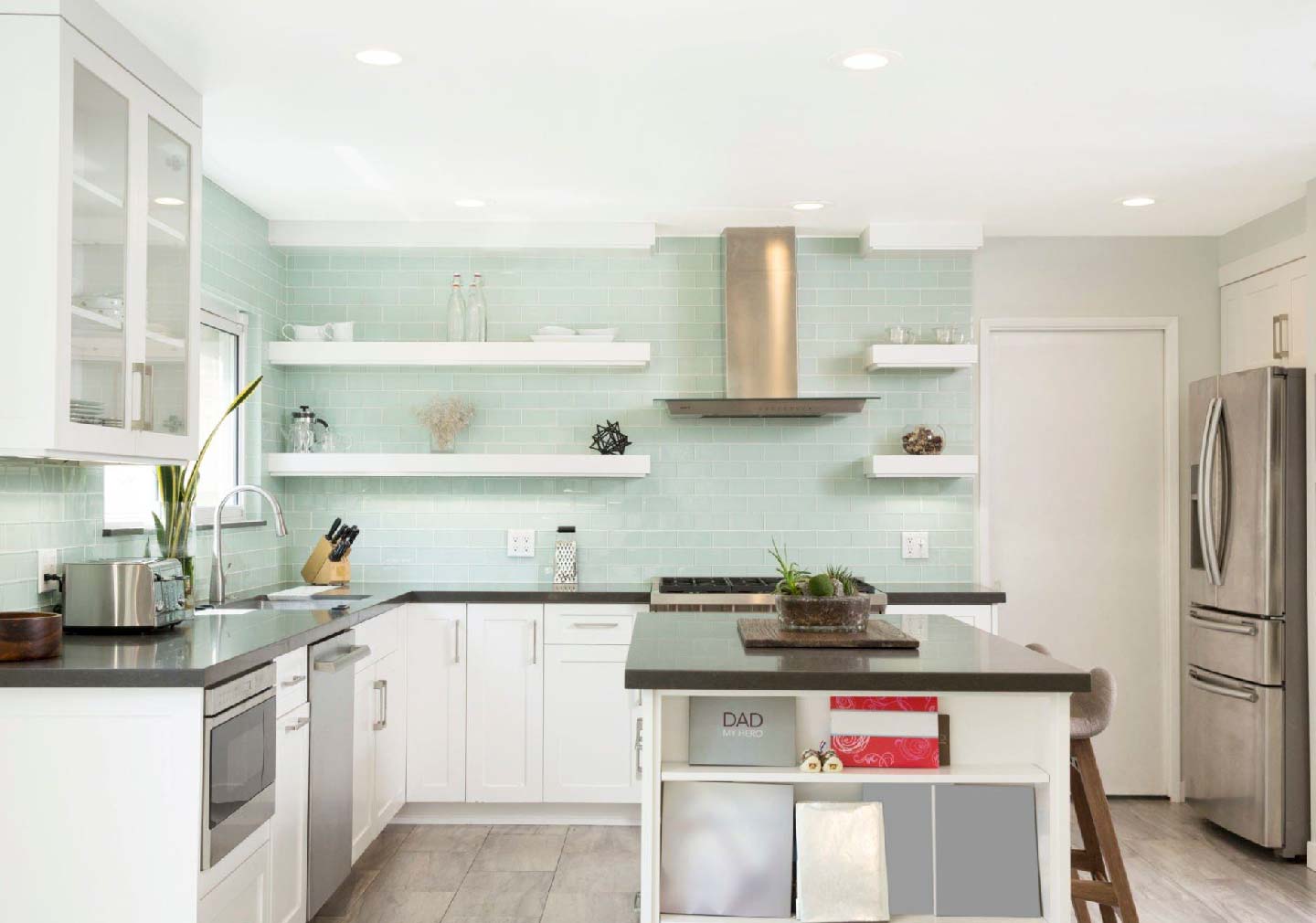 Cooking excellent meals is undoubtedly a sign of a well-loved kitchen, but as any cook will attest, cleaning up afterward comes at a cost. The walls behind the stove can suffer greatly from oil splatters and sauce spills, not to mention smoky leftovers from pan-cooked dinners! A stylish and simple to maintain tile backsplash is the ideal answer behind the stove!
Designing a kitchen is not an easy job and when it comes to selecting tiles for backsplash, your possibilities are virtually limitless. But you'll need to make a few important choices before you settle on one. Some trending styles like white kitchens, are now gaining popularity in the design world. Hence, a lot of concerns might arise while selecting the best wall tile for the kitchen. Which backsplash kitchen tile is the simplest to clean? What is the style of your kitchen? Do you want some colors behind the stove or do you want the same tiles to cover the entire wall? The questions are just never ending!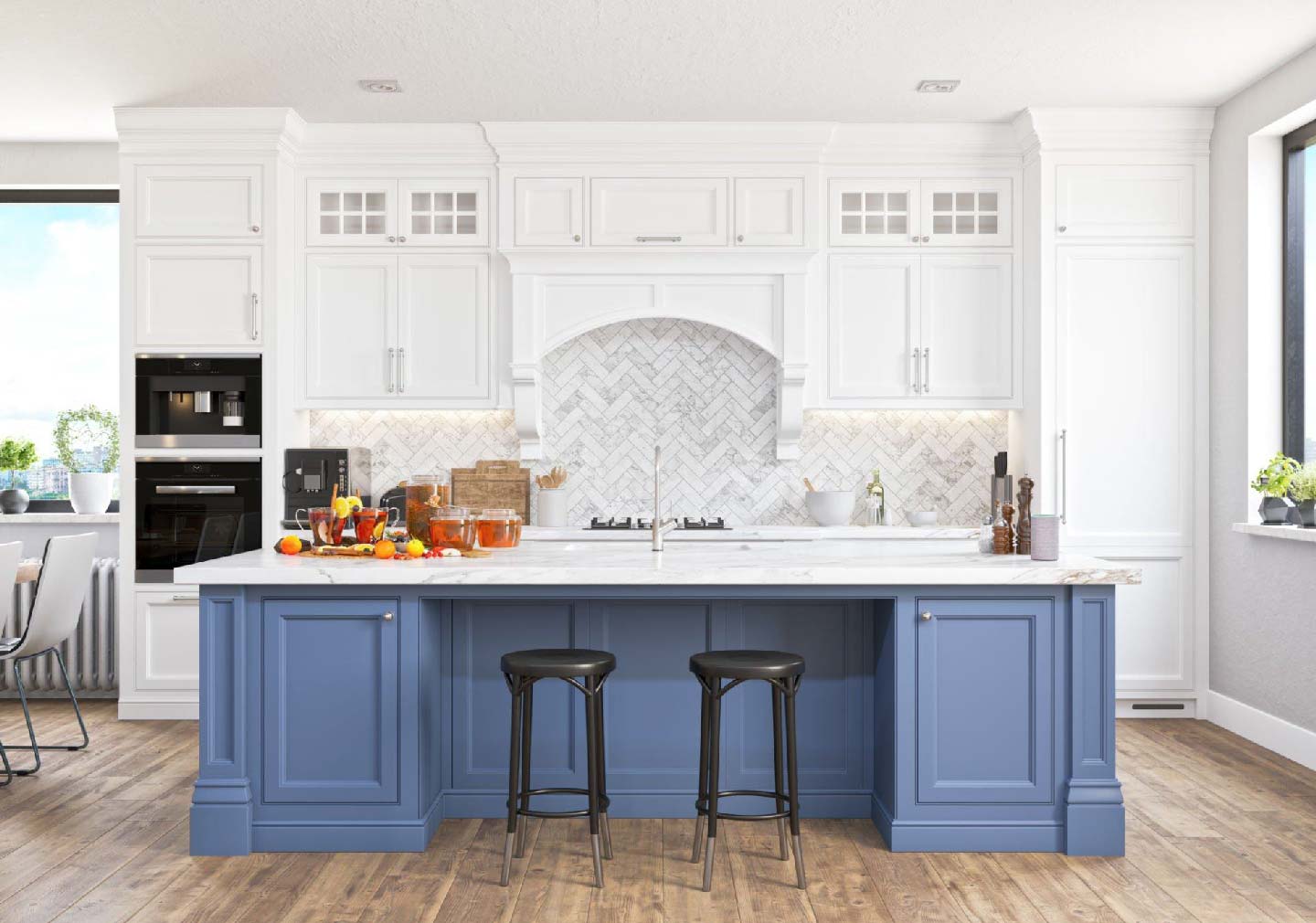 With the motive of discovering the ideal backdrop for your kitchen, which may be a distinctive statement for your décor while also satisfying all of your design and cleaning requirements, Bonito Designs have got you this special piece.
Trending backsplash kitchen tiles for your home interiors
Kitchen tile designs can add a unique and stylish touch to any home interior. Here are some popular tile design options to consider for your kitchen:
Play with patterns and colors
A bright backsplash with lots of patterns and colors can enhance any kitchen. It's the ideal place to display a beautiful statement to improve your modern kitchen design. To tie the appearance together, use a color palette that will highlight the hues of your kitchen cabinets. With textured pink metro tiles installed in a herringbone or chevron pattern, you can give your kitchen walls a gorgeous shade and an eye-catching design. This arrangement is also an effective approach to make a distinctive design element because it uses less tiles than a layered brickwork sequence.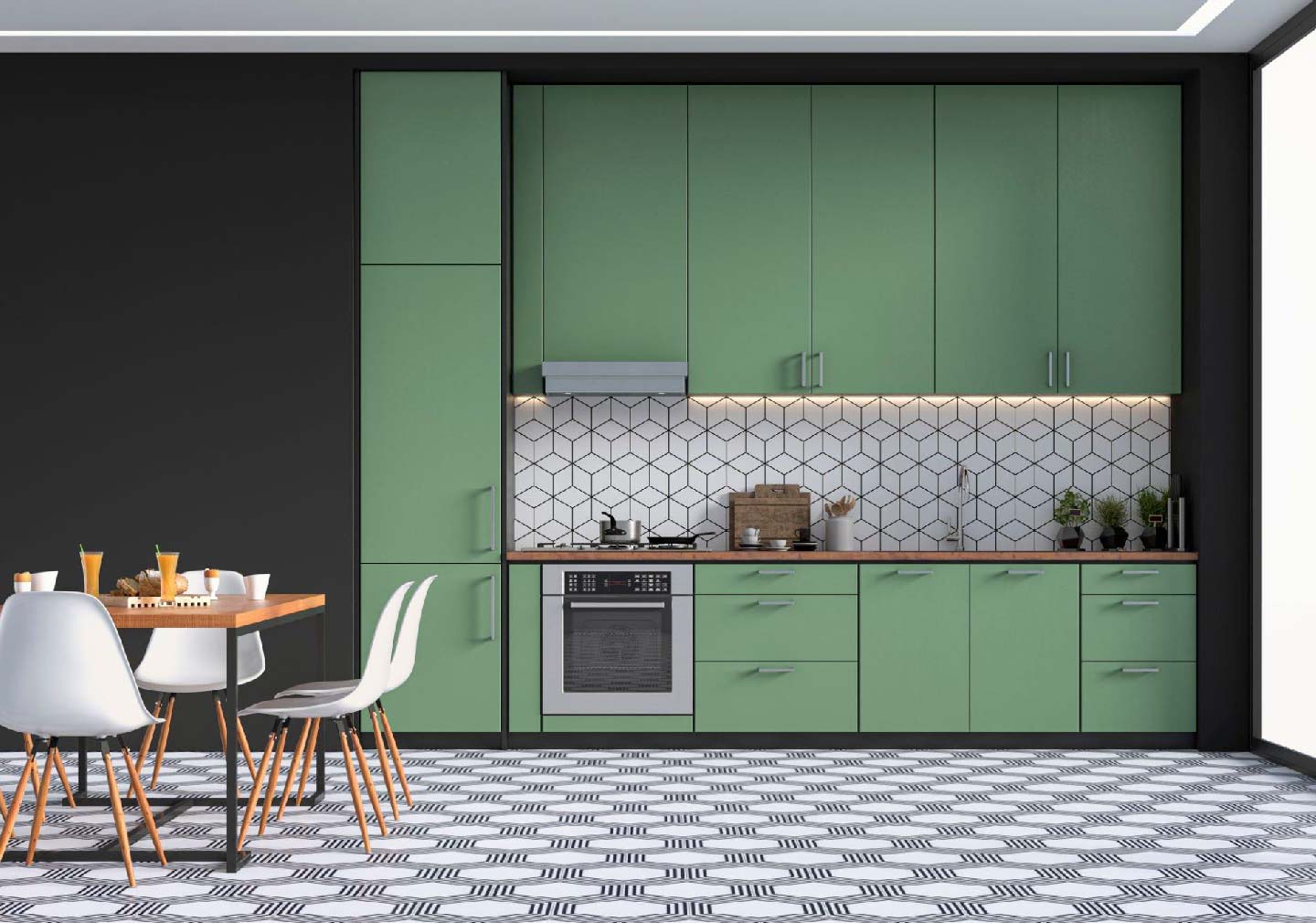 Set it subtly with subway
Simple yet subtle, this classic tile for the kitchen features rectangular tiles arranged in a running bond pattern. These kitchen tiles are just evergreen! Made in different materials like ceramic, glass, porcelain or stone, they come in a variety of colors and finishes which can suit your design style, theme and color palette! Go for colors like pastels or whites for creating a timeless look. You can also go for the latest mirror subway tiles too.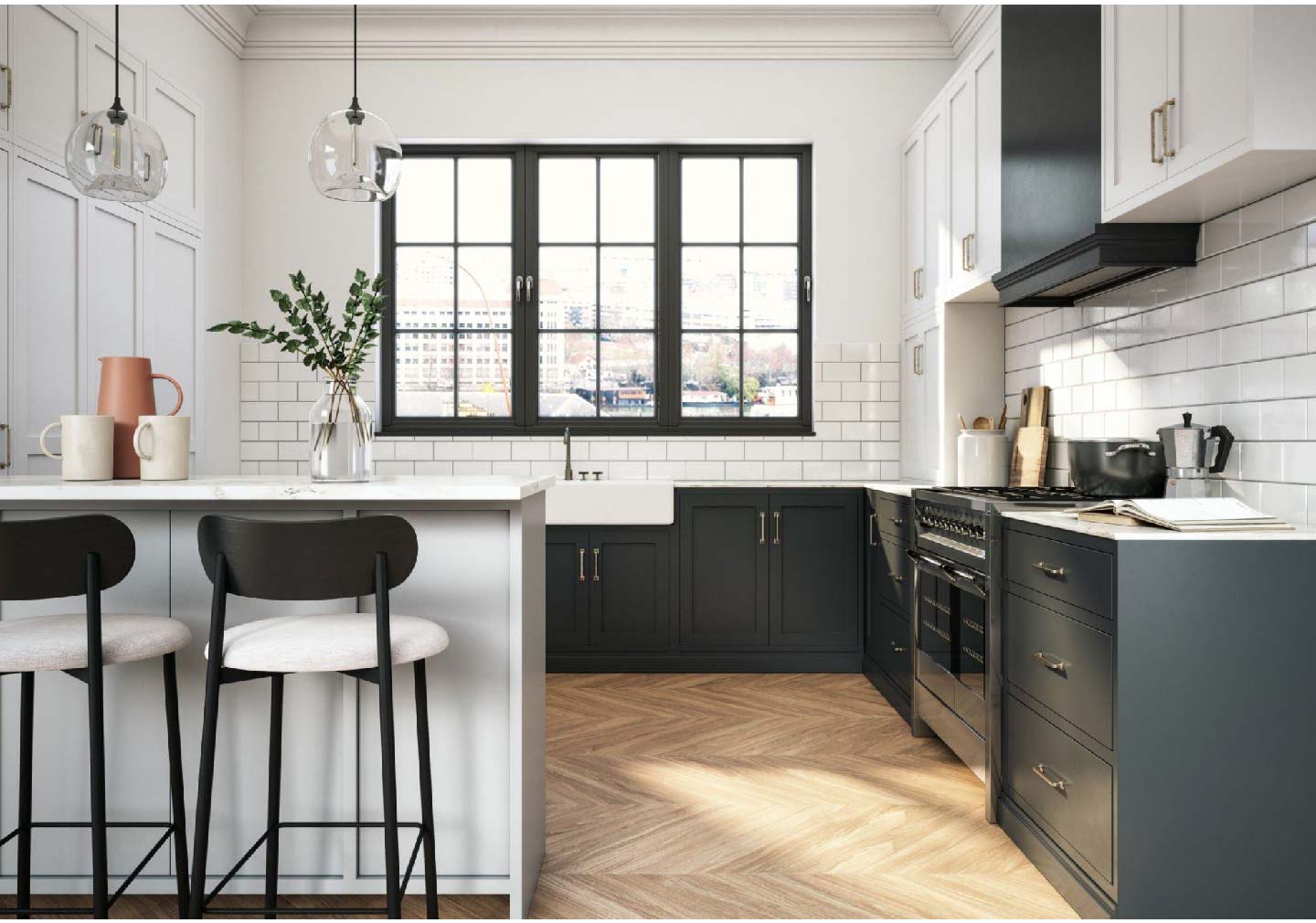 Visually appealing and artistically pleasing, mosaic kitchen tiles can be installed to create a beautiful impression. It helps the kitchen interior designs look better and be more stylish. These tiles have an opulent look that can add a touch of glamor to your kitchen. Coming in different hues, patterns, and finishes, these intricate looking tiles are just perfect for the backsplash!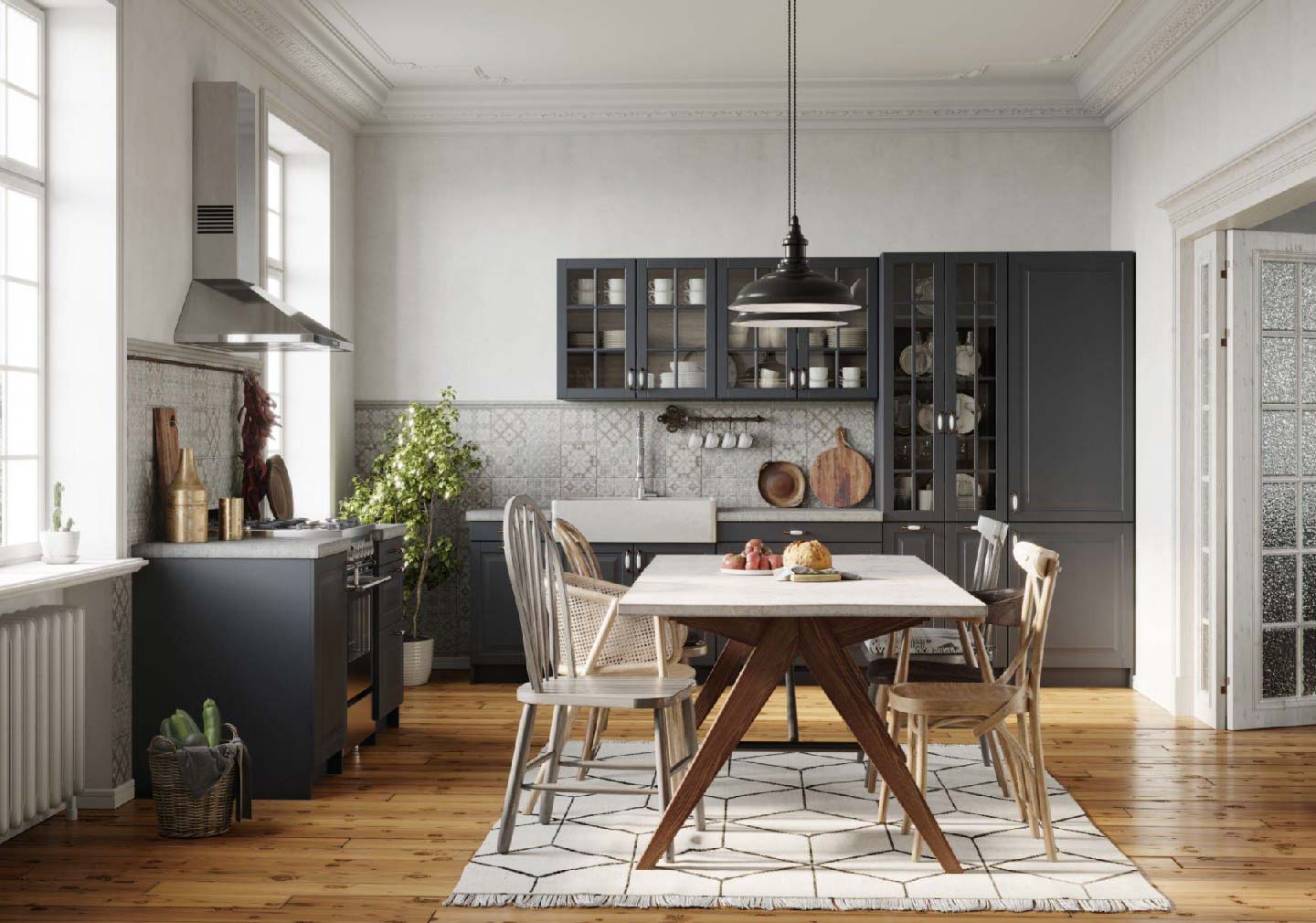 Add visual interest through hexagonal tiles
This unique design is arranged in a repeating pattern, adding visual interest to your kitchen. In vintage interior design, hexagon tiles were the main attraction due to its versatility. Go for a honeycomb design and pick the smaller sizes while choosing hexagonal kitchen tiles. This drastically improves the appearance of the kitchen, breaking the monotony of the space.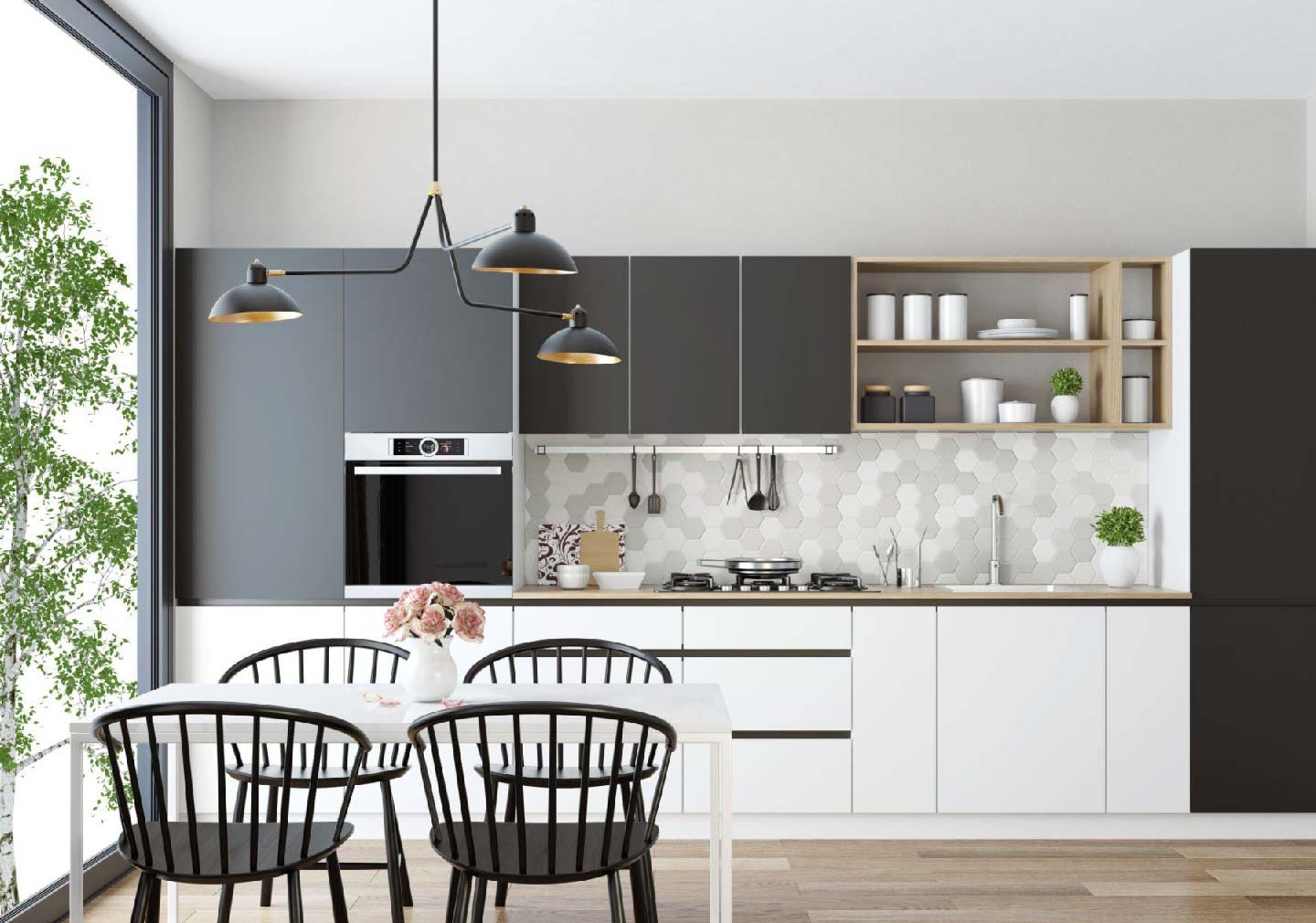 Go sustainable with terracotta tiles
Terracotta kitchen tiles are made from clay and have a rustic, earthy look. They come in a variety of colors, including red, orange, and brown, and are a good option for traditional Indian kitchens too. If you are looking for a modern kitchen design with Mediterranean or Spanish country homes, then these tiles are just perfect! Perfect for a stunning sustainable look, these tiles can create a statement kitchen backsplash. Add a touch of personality to your kitchen walls with terracotta tiles.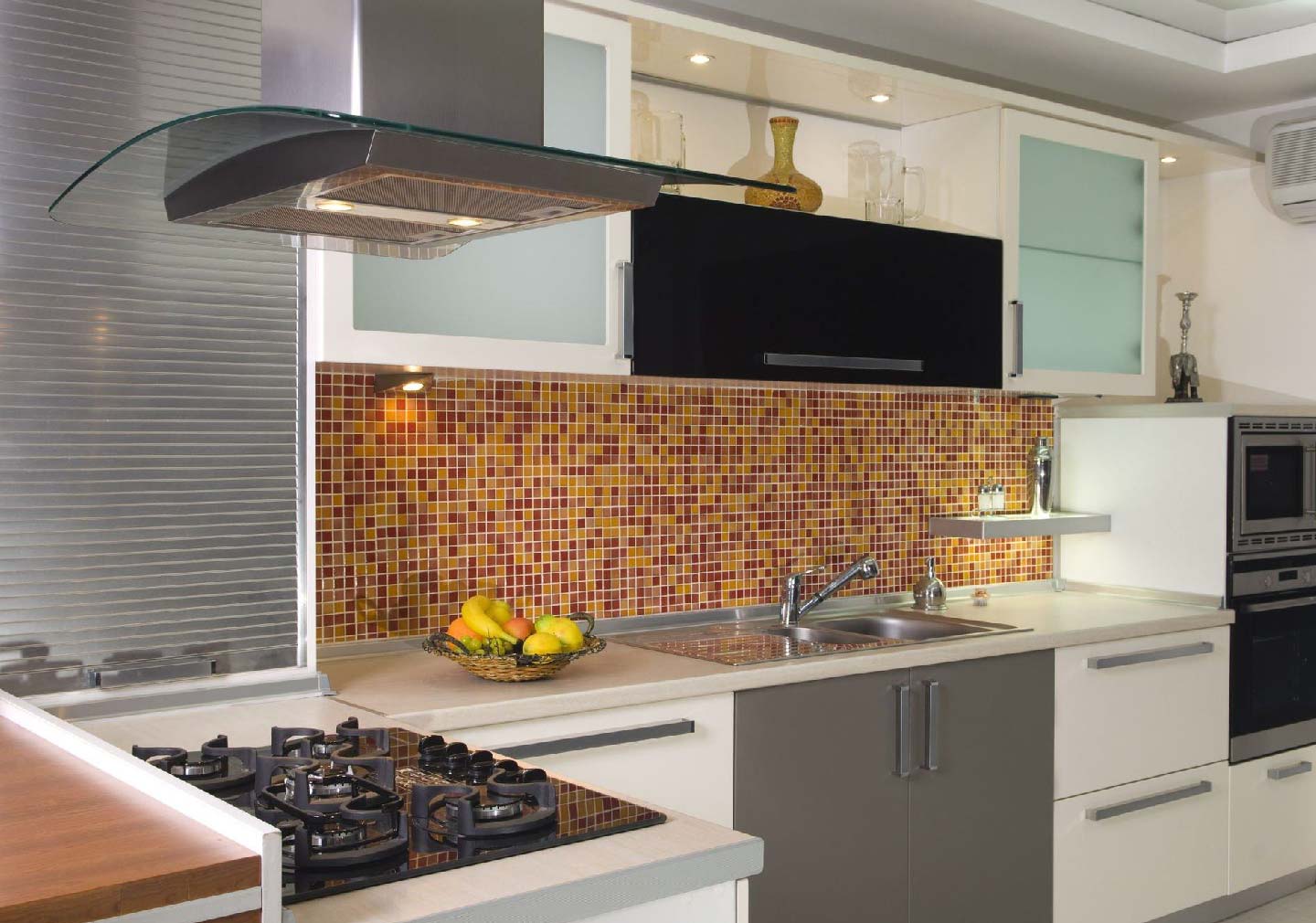 Selecting the wall tiles for the kitchen is really a tedious task! While selecting kitchen tile designs, consider the overall style and theme of your home, as well as the amount of natural light, ventilation and foot traffic the area receives. For an open kitchen interior design, tiles can instantly create attraction. And also, maintenance is the key! It's also important to choose a tile that is easy to clean and maintain, as kitchens tend to be high-traffic and high-use areas.
Kitchen trends are just making a new mark ! Kitchen tiles can play a vital role in accentuating the overall ambience. In addition to the tile designs, you can also play with the pattern, layout, size and grout color of your tile installation to create a unique and personalized look. With so many options available, it's easy to find the perfect tile design to complement your kitchen and home. Bonito Designs can design the kitchen space as per your likes and desires. Connect with us and let your kitchen interior design radiate the perfect style!