Who does not wish to have a beautiful home interior that calls for praises from everyone? But it can take a lot of hard work and attention to get such a home. It is not the size of the house that makes the house attractive. But it is also the interiors that matter. Whether you have a big or a small house, if you have the right interiors, it definitely will make you a lucky and happy homeowner. 
What is interior designing & Interior design for home?
Home interior designing is not just about splashing vibrant colours on the walls or just installing expensive fixtures. Interior designing is a combination of art and science. Thus, just the professionals can offer a perfectly designed home.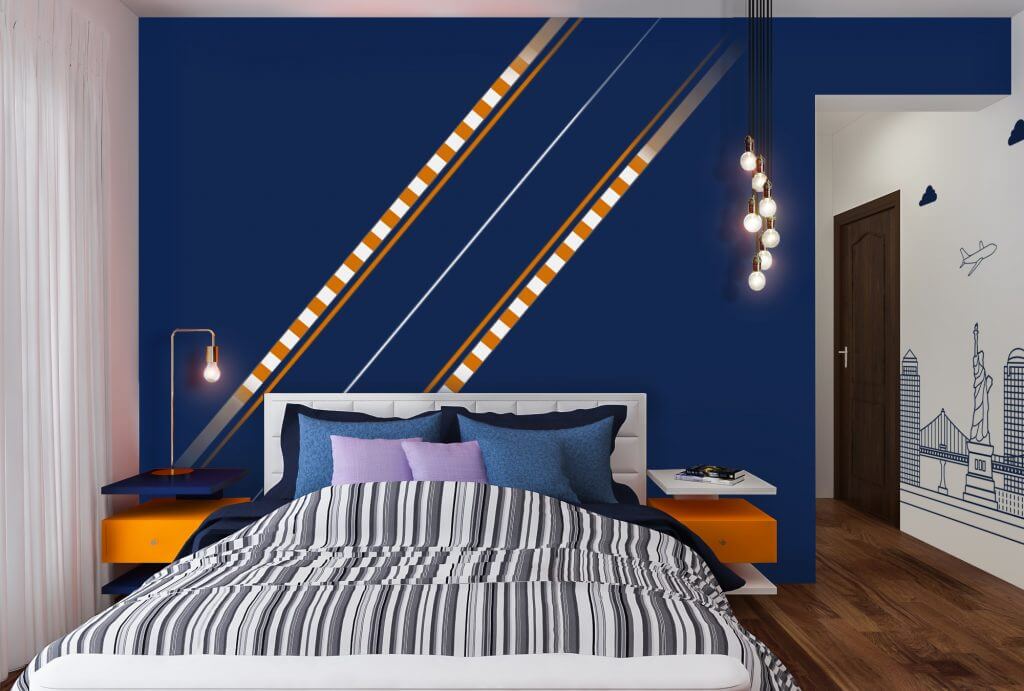 When designing a home, the home interior design professionals consider beautiful designs that can also offer functionality to the house. It is the power of an interior design that can make a small room appear big or can create space in a messy kitchen. Thus, the professionals indulged in the task of designing involve several skills to offer a perfect interior to the house owners. 
7 principles of interior designing
Have you been thinking that interior designers just focus on the elements that they need to incorporate in the interior to make it look pretty? 
Well, a good interior designing company such as Bonito Design follows the 7 strict principles of interior designing. Following these 7 principles of interior design for home, the professionals finally come up with a design that is not just eye-catching but also efficient. 
Balance:
The very first principle is balance in all the elements present in the interior. These elements can be the colour of the walls, the windows, the upholstery, the furniture, the electronics, and the artifacts in the room. If all the heavy items such as heavy furniture, dark shaded upholstery, huge artifacts, and others are placed on a single side, this creates a disbalance in the interior. Hence, the balance has to be attained by installing the elements at the right places.
Rhythm:
Rhythm in interior designing is when a similar colour or a similar pattern is used in different places of the house for coordination. It is used to assist the eye in moving around a space in an organized thought and manner. Rhythm also has a significant impact on how people perceive your interior, both in terms of aesthetics and functionality.
Emphasis:
The term "emphasis" refers to an interior design idea that states that key furniture or art objects play a function in attracting attention or serving as the focal point of living spaces.
In Interior Design, how do you create emphasis? Creating a point of focus inside a place is what emphasis in interior design entails. The focus point must be aesthetically appealing in order to capture and hold the viewer's attention. Texture, pattern, and color are employed to draw attention to specific focal points.
Contrasts:
Contrasts in the interior create drama and offer a personality to the room. It is possible to do so by combining three elements. Space, form, and color are examples of these. To achieve contrast and create a distinctive object, use prints or pillows in two opposite hues, such as white or black. There can be contrasts in the colours that are being used or also the elements that are used to design in the interior. 
Scale and Proportion:
Designers make use of the right scale and proportion so that elements in the room do not seem to be foreign objects. Using the right proportion surely offers a seamless design to the interiors. 
Unity:
Maintaining unity in all the designing elements such as colour, furniture, patterns, and others maintains harmony in the room. This is the reason why designers often choose a theme around which they design the whole interior. 
Detailing:
If the above 6 principles design the home interior completely, it is the detailing that invokes life in the whole design. These can be minute details that might often go overlooked such as the handle of the wardrobes, some architectural accents, and others. Though these small details may not get noticed in the first place, they surely make a difference to the entire design. 

How to choose the best interior designers?
There are many homeowners who consider doing their home interior designing on their own. But ultimately they may end up messing up the entire thing due to lack of knowledge. Of course, the internet will help you in becoming a designer with several tips. But it is only the keen eyesight of a professional who can explain which colour will suit which wall and whether your house requires any changes or not. 
So, how to choose the correct home interior designers in Bangalore? Here are some of the eminent tips and tricks. 
What is Your Purpose?
The very first thing to check is the purpose due to which you wish to hire the designers. Is it to design the newly bought home or to renovate your old house? There can be different designers who may focus only on the newly-bought houses. Thus, if you are looking to renovate your house, these designers may not help you.
Designer or Decorator?
Often people get confused between a designer and a decorator. A decorator is someone who just helps you with the colours, textiles, furnishing, and other elements to design your home interior. On the contrary, a designer is someone who not just designs the house with colours but also makes required changes in the aesthetics to make the interior more functional and even more attractive. So, if you wish to make some space in your house or so, you should go for a designer instead of a decorator. 
Set a Budget:
If you are going to design your house, you can invest indefinitely over it. But it is essential to have a margin and limit on the expenses that you can afford. Hence, you should set a budget first within which you can be comfortable. Setting a budget does not just help you in limiting your expenditure but also helps you in getting the right interior designer within your budget. 
Have a Vision:
It is not that the designer will come and start working on your interiors. They will first wish to know your vision and your ideas about what you wish to have in your interiors. Hence, you should have some research done on different designs so that you can have a clear vision of what exactly you want in your house. Now, you need to talk to different designers and then select the one who understands your imaginations the best. 
Check Reviews:
Another important thing that you should never miss out on is checking the reviews of the designers before hiring anyone. When you are hiring a designer for your interiors, you are actually planning to spend a good chunk of the amount on them. Hence, you have to be sure that you are hiring the right ones so that you do not regret it later on. Go through their project videos, if available, and surely go through the reviews offered by their clients. 

Things to consider before building your dream home
Whether you are buying an apartment or are constructing your house on a plot, building a dream home requires a lot of time, effort, and a huge amount of attention. If you have been looking for your dream home, here are some of the ideas that can help you. 
Have some Vastu Knowledge:
In India, getting a house designed as per Vastu Shastra is considered highly auspicious. Vastu experts mention that having a home as per the Vastu design brings prosperity to the house. 
Have a Plan:
What exactly should your home look like? Do you want a good amount of space in it or you wish to have cozy corners? It is important to have a proper architectural plan based on which you will either construct a house or will buy an apartment. Having a properly planned house also helps in having a proper home interior design plan. 
Design your Home:
Just getting the outline constructed is not enough for your dream home. It is also important to have the interiors designed well. One of the best ways is to hire a good interior designer who can offer your home the same look that you wish to have. 
Establish a Budget:
While you are buying a house, designing it, and transforming it into a dream house, it is also very important to have a check of your budget. You cannot afford to spend all your savings or earnings on your dream home as there are also many other necessary things in life. Hence, you should surely establish a budget after doing your research to build your dream house at a reasonable cost. 

How to plan the interior for your house?
Have you decided to plan your home interior on your own? Well, here are some of the important points that you should keep in mind when you are thinking about how to interior design your home. 
Set your Budget and Choose a Design:
When you hire a professional, the first two things that you do are to set a budget and to plan a design of your own. You have to do the same thing when you are designing your interiors on your own too. You should have some inspiration for what exactly you want your home to look like. Also, set a budget so that you do not overspend. 
Plan your Design:
Just imagining the designs and looks is not going to help. You have to plan up the designs of all the rooms and areas so that you can implement them seamlessly. 
Follow the 7 Principles:
Make sure to implement all the 7 principles of interior designing in your design that are explained previously in this article. 
Choose the Colours:
Choose the colours trends for the walls very carefully by following some common ideas such as choosing brighter shades for smaller rooms or areas. Similarly, go for a warmer colour for places that wish to make your cozy corner. 
Select the Right Elements:
Apart from the colours, you should also focus on choosing the correct elements such as upholstery and furniture that complements the walls of the room. After completing the basic design, you can start adding accessories that can enhance the beauty of the interiors even further. 
WHAT ARE THE TOP INTERIOR DESIGN STYLES?
We have been talking in this article about choosing a design or imaging a style for your interiors. So, what are the possible design styles that you can have in your interior? If you are still not sure about it, the expert designers of Bonito Design suggest some of them. 
Modern or Transitional Interiors:
When the traditional designs are combined well with the contemporary designs, it offers a nice transitional design that is also known as the modern interior design. 
Maximalist:
As the name denotes, this design has a lot of colours, patterns, and textures. But all the elements are used as per a singular theme so that the whole design comes out to be super luxurious. 
Minimalistic:
Just opposite to maximalist is the minimalistic design. Most of the time, nude shades are used that are not much vibrant or quirky. Open space, sleek lines, and clean surfaces are some of the features of this design. This design is the best for highlighting items. 
Bohemian:
This Moroccan-inspired design is for those individuals who are in love with colours. You can actually play with colours in the bohemian design. The aim of having such a design is to have a comfortable zone that is vibrant too. 
Industrial:
Again, industrial design is all about offering a look of a factory to the house interior. What else can be the best way apart from exposing the duct wires and others in the interior? Making use of raw materials such as wood, iron, and steel for furniture and accessories completes the look. 
Coastal:
Bright colours and open spaces offer a breezy feel to the interiors. Adding up coastal accessories surely brings home the coastal feel. The modern coastal design has turned out to be a bit minimalist but still, it surely offers the feel that you wish to have.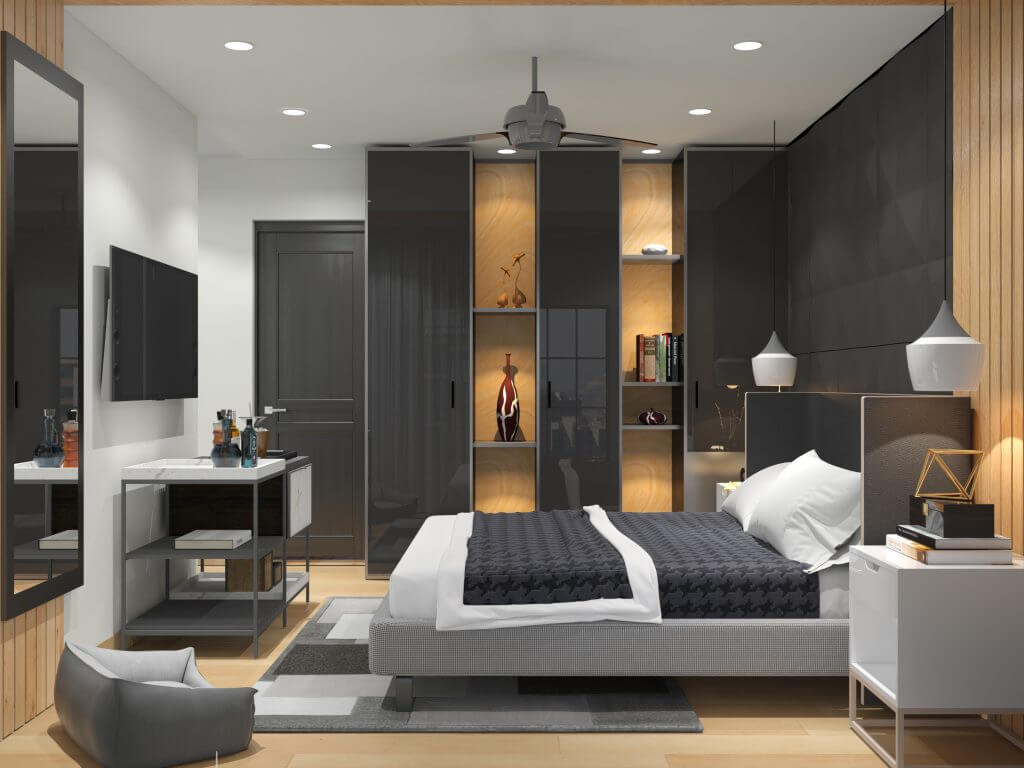 This list can go on endlessly. The experts at Bonito have a wide range of interior design ideas to offer apart from these above-mentioned ones. Some other designs to think about are the Scandinavian, traditional country or farmhouse, vintage, shabby chic, retro, rustic, and many more. There are so many to go for and you have to decide upon which one you wish to go for. Of course, the designers are always there to guide and suggest you. But the designers at Bonito Design always prefer you to make your decision as it is your home. 
Conclusion
A perfectly designed interior is no doubt something that attracts attention and makes every homeowner feel proud. But a lot of effort goes in, to get a flawless interior. Hence, often people with lesser experience mess up with the designs. Designing your home interiors can be a single-time investment. Thus, nothing can be as better as choosing the best home interior designers to accomplish the task for you.