Having a boring living space? Then it's time to spruce up your home with stylish living room wall designs. Indian living room wall designs create a welcoming vibe which reflects your personality. Living room walls are like a blank canvas, whether you are a travel lover, an art enthusiast, or a true bibliophile. Wall decor is a very subjective affair yet we believe that the ideas can invigorate the essence of style and class in your boring space.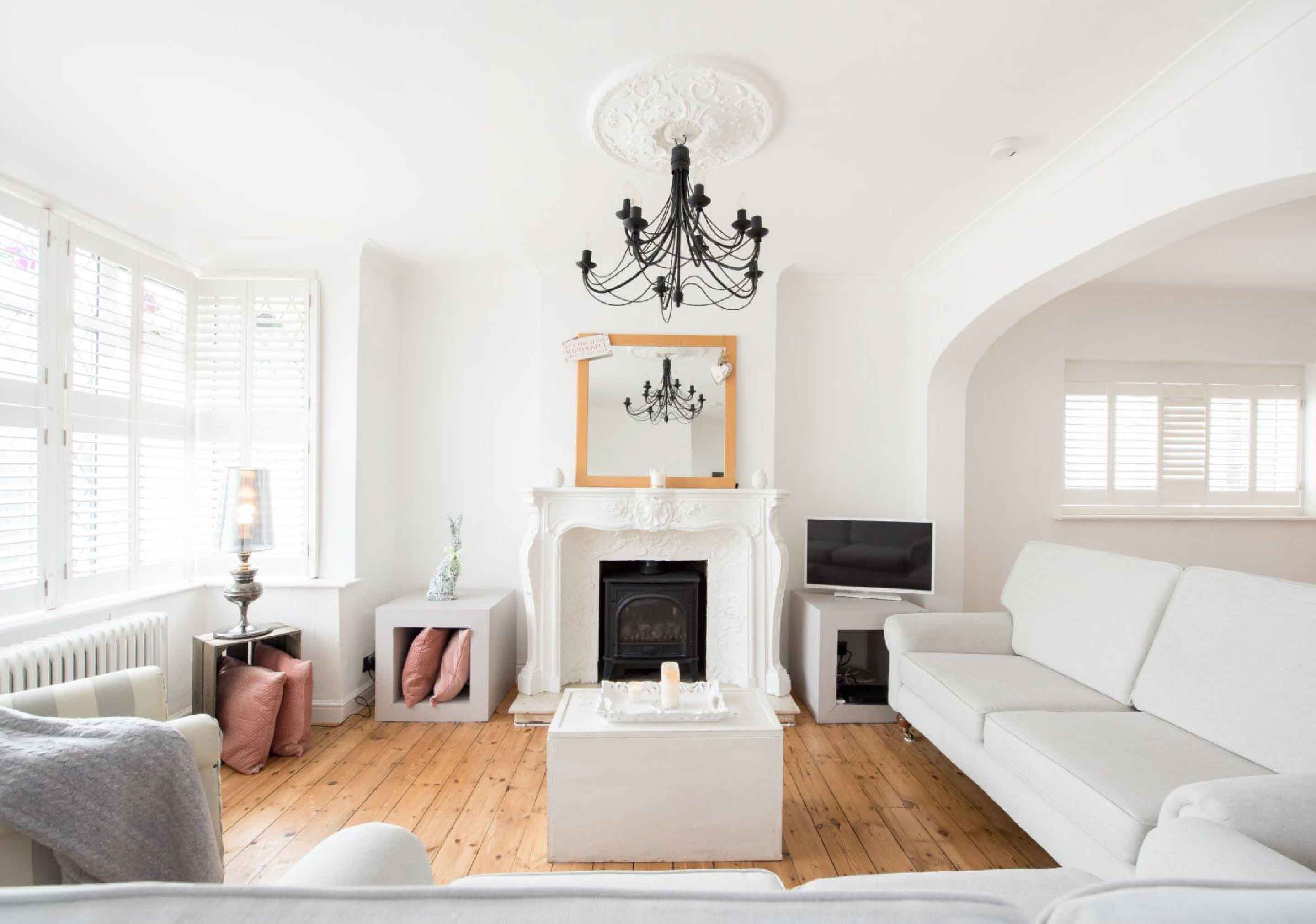 Explore these 5 stunning modern wall decor ideas if you want to turn your ordinary living room walls into unforgettable space to attract good vibes. You'll soon be living in a chic space that will impress your visitors!
5 best modern wall designs for living room
Here are the 5 best ways to elevate your living room wall designs
One of the most popular living room wall designs is to create an accent wall. This involves painting one wall a different color or using a different type of wallpaper to make it stand out from the rest of the room. Accent walls can be used to add visual interest, highlight a focal point, or add depth to a room. If you are looking for living room wall designs with paint, then this style is good to go with.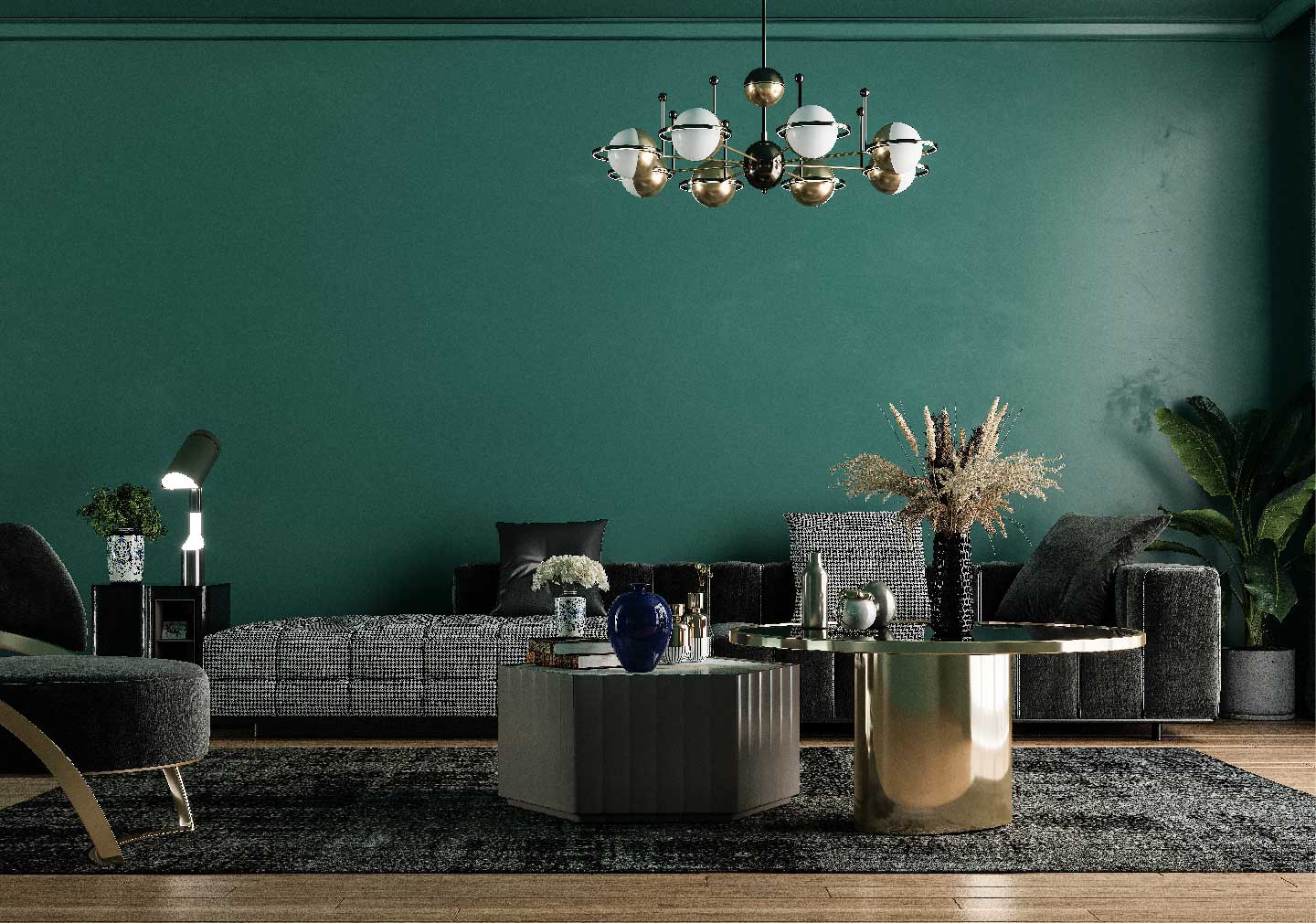 Another popular option is to create a gallery wall! This can be a collection of artwork, photos, or other decorative items displayed together on one wall. A gallery wall can add personality and interest to a living room, and it's a great way to showcase your personal style. Modern wall designs for living rooms can include a variety of frame styles and sizes to create a cohesive look, or mix and match for a more eclectic feel.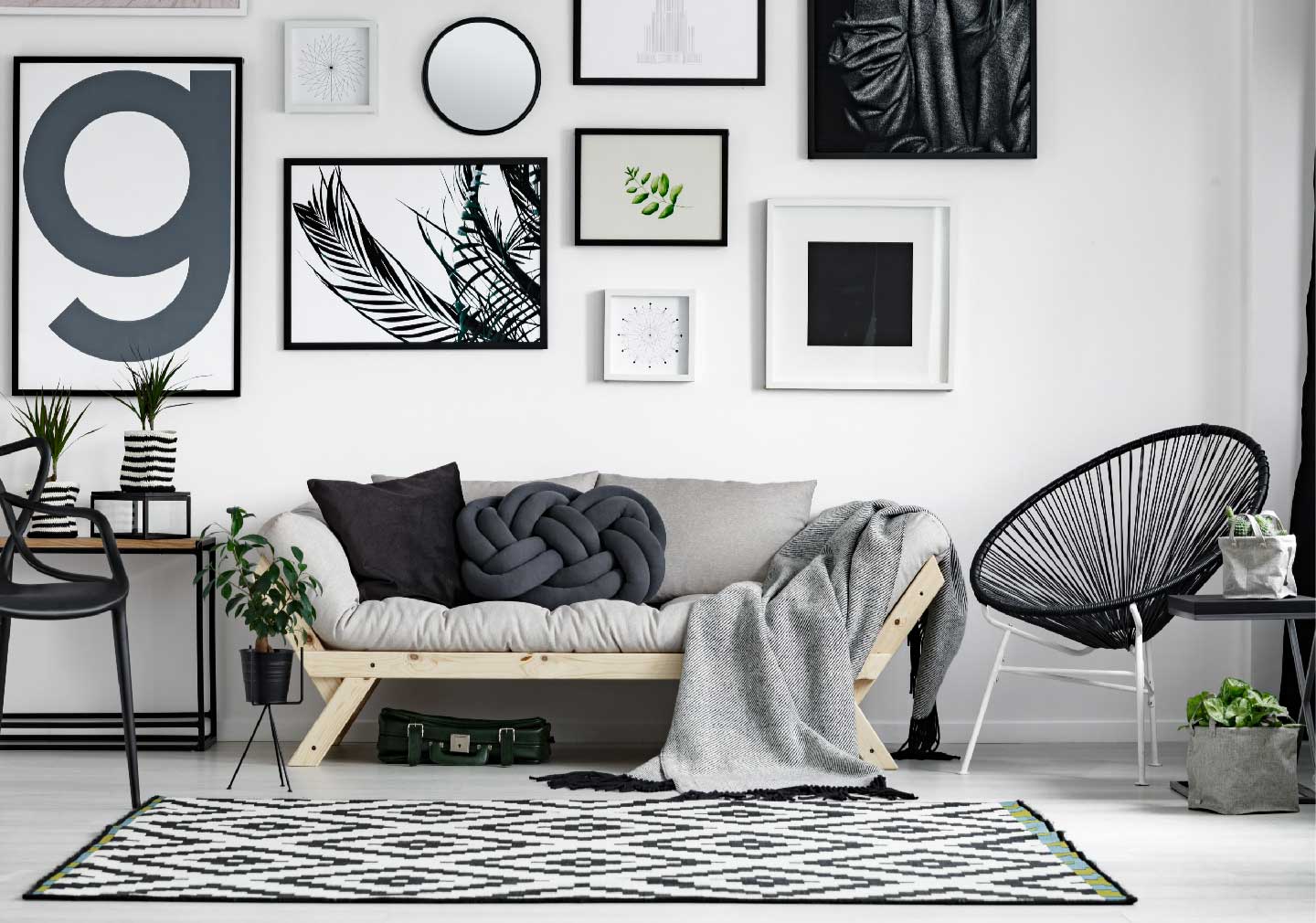 Wall it up with wallpapers
Interestingly, wallpaper is another way to add visual interest to your simple living room wall designs. There are so many different styles and patterns to choose from, and you can use wallpaper to create a bold statement or a subtle backdrop. Consider using wallpaper on an accent wall or on all four walls for a cohesive look.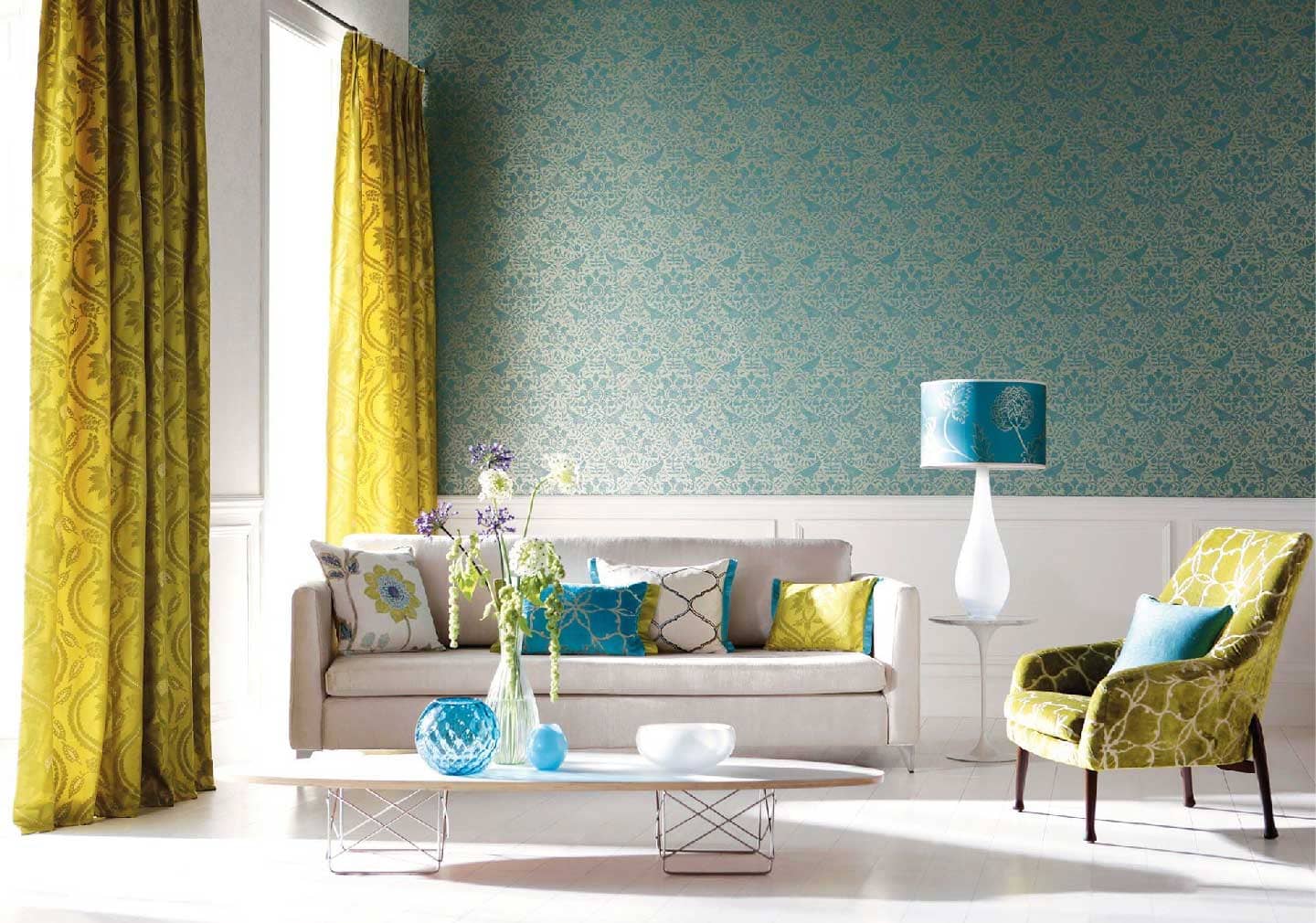 Go rustic with stone or brick wall
For a rustic or industrial look, consider adding a stone or brick accent wall to your living room wall design. This can be achieved using real stone or brick, or using a textured wallpaper or wall covering that looks like the real thing. A stone or brick wall can add texture and warmth to a living room and can be paired with a variety of decor styles.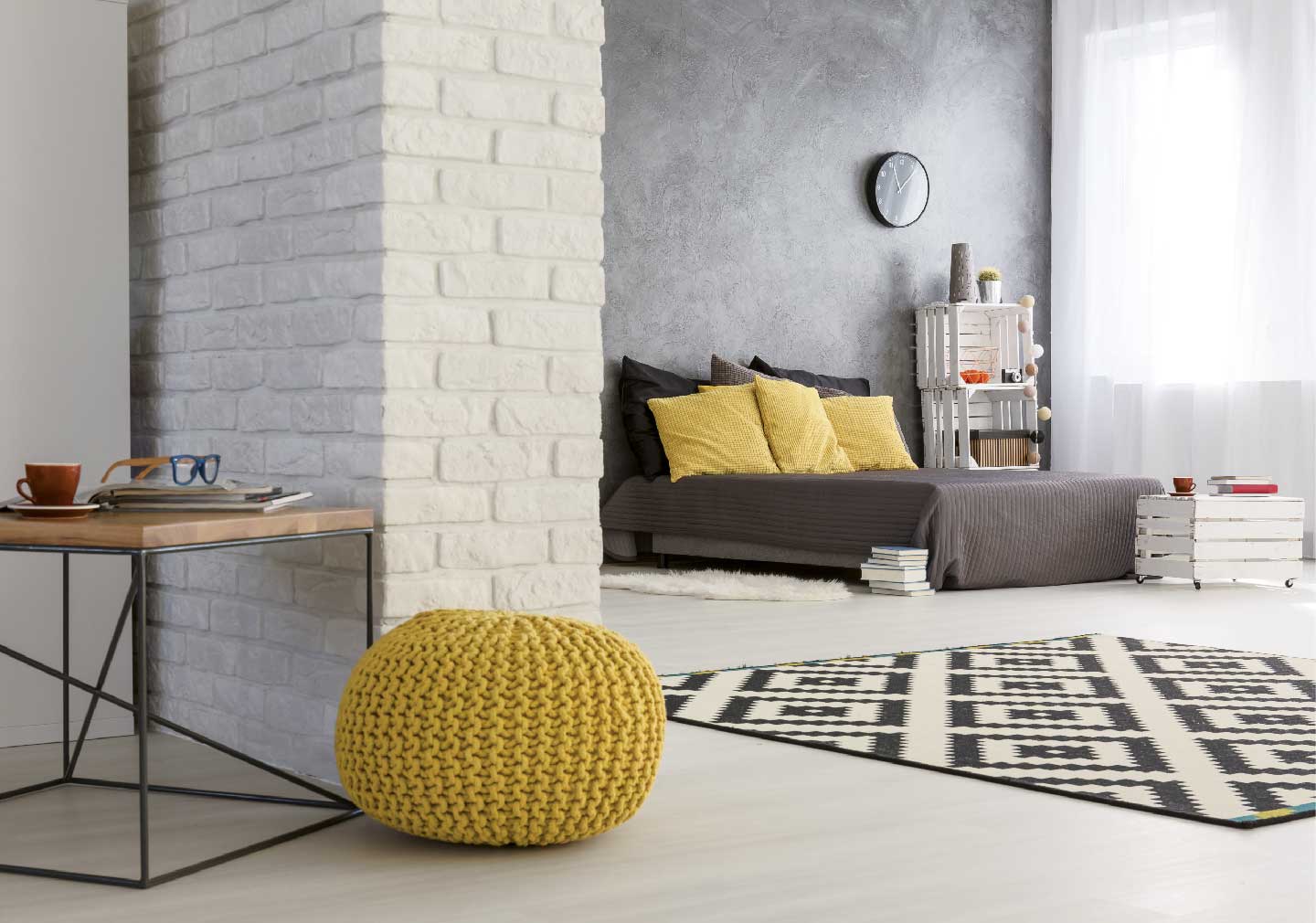 Add class through mirrors
Simple living room wall designs can involve mirrors too. Mirrors are a classic wall decor option that can add depth and light to a living room. Consider hanging a large statement mirror above your fireplace or using a group of smaller mirrors to create a gallery wall effect. Mirrors can also be used to reflect light and create the illusion of more space in a small living room.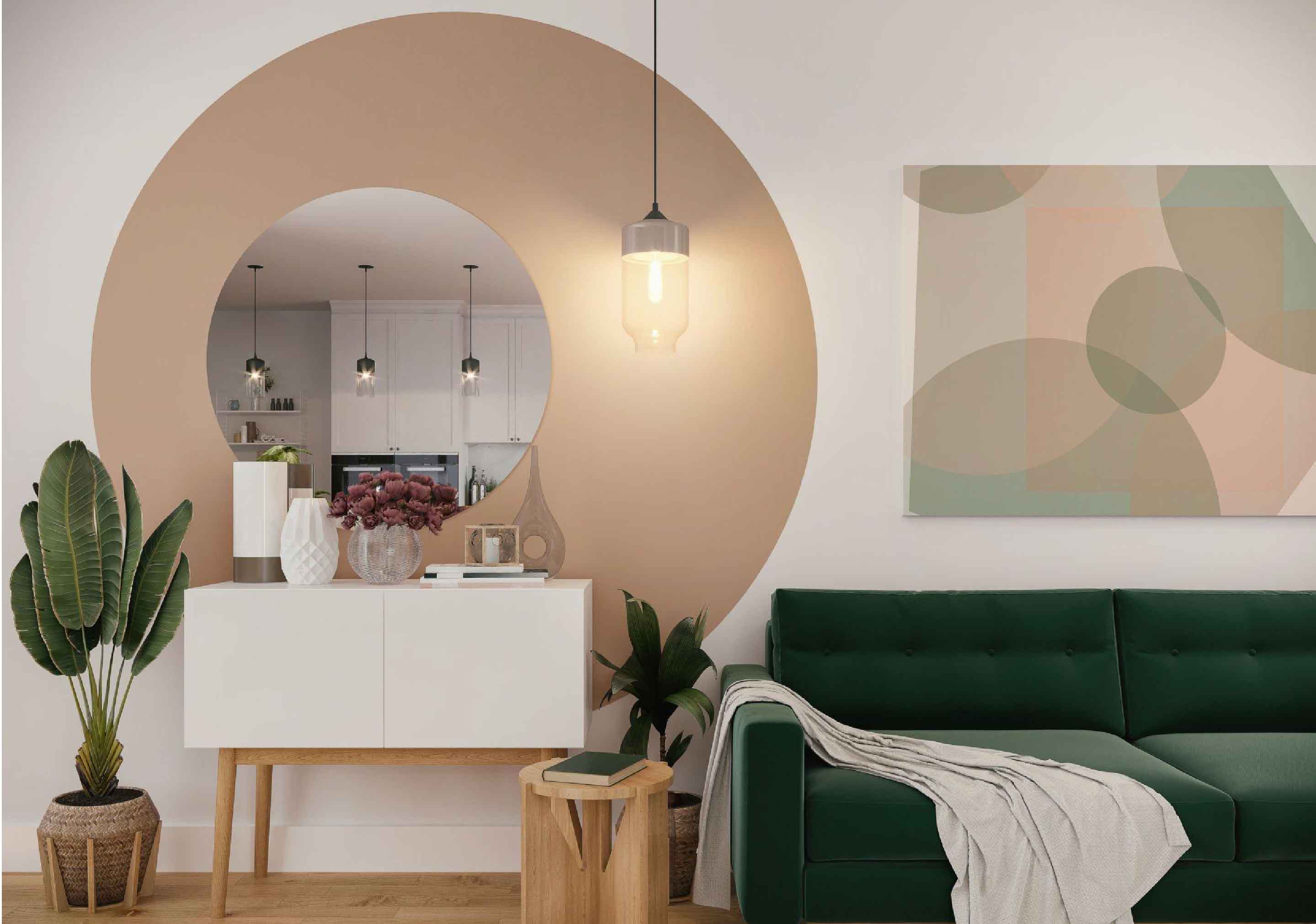 You may instantly change a standard living space into something exceptional by hanging a painting or putting up accessories! For more design inspiration, you can connect with us and also book a consultation on our website. Your dream home with exquisite living room wall designs is just one step away from Bonito Designs.