When it comes to home décor and setting the mood, wall décor is one of the most important aspects. In addition to defining the area, it also enhances the look and feel of the room by decorating it. Most of the time, a wall is adorned with various items that are mixed and matched according to the personal preferences.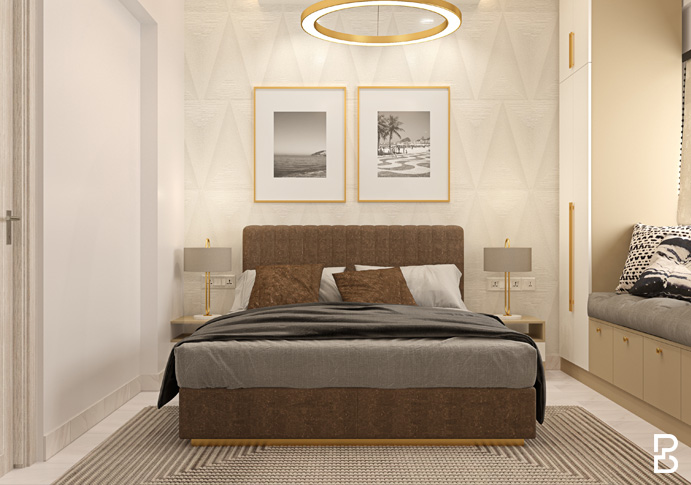 Are you curious to know some ideas on how to design your home's blank walls so they become aesthetically attractive? An empty wall is a blank canvas with endless design options; with a few tweaks and additions, it can transform your house into a home. It's time to learn some creative ideas to brighten up the key space in your house.   Making your home a place where people can relax is a great deal of thought. A significant component that is essential to produce that cozy, homely atmosphere is through wall décor.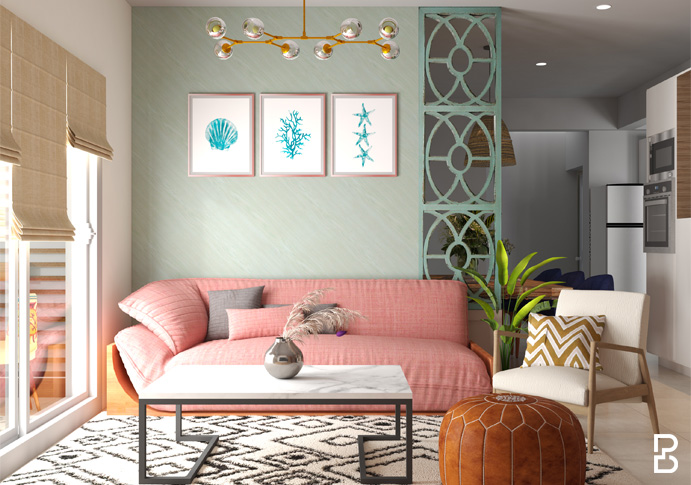 Like someone's music or book collection, a piece of art may disclose much about the owners of a space and give insight into our personalities. The best part is that all you need is your imagination; it doesn't have to be exorbitant. You may build a unique piece of art or use a vibrant wallpaper to accentuate your space. A well-decorated wall design will always be a terrific addition to your home, whether it's a picture-perfect wall or a peaceful midnight corner.
What are the considerations for good wall décor?
A wall design can truly bring a room to life. A room may gain dimension and interest with the correct design. Let's examine what constitutes good design in the section below:
It should, first and foremost, reflect your individual personality. Choose an intricate stencil pattern if you want a bohemian look; conventional seascapes if you appreciate tranquil nature; and monochromatic abstract art if you prefer a minimalist look.
When selecting a design, keep in mind the room's size and shape as well. A large image could be too much for a small area, whereas a smaller design might be overlooked in a bigger location.
Finally, don't be hesitant to try new things. The beautiful thing about wall décor is that you can easily alter it till you're happy with it.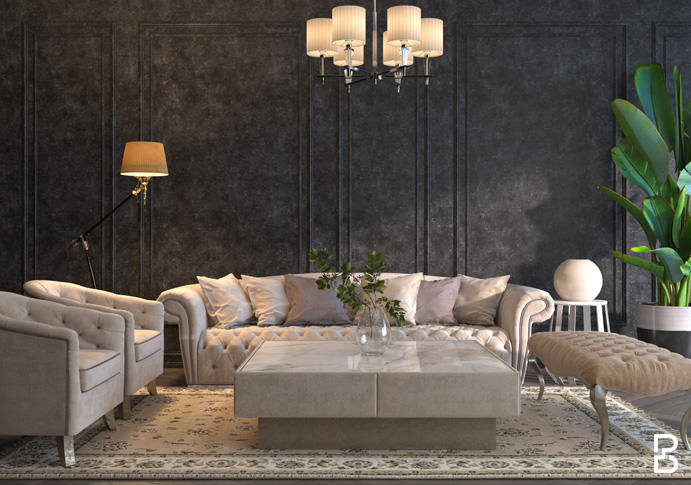 Top 10 wall décor ideas to accentuate your space
Here are some choices to think about if you want to decorate your walls with something unique.
1. Faux brick wall
It's no secret that homes with exposed brick walls, regardless of their interior style, seem effortlessly cool. A brick wall can take any space to the next level, whether it's a Scandinavian home with calming whites or an urban industrial loft-style area. As an alternative, you can purchase faux brick wallpaper that can look amazing.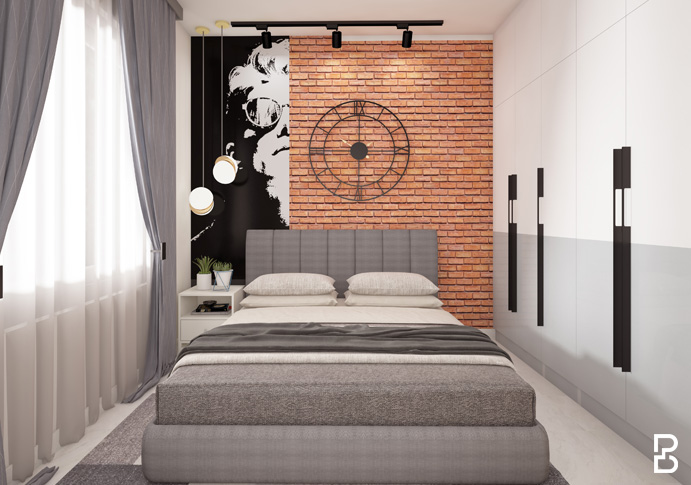 2. Make a gallery wall
You may hang up a gallery of paintings or photographs, or you could use wall hangings and other mementos to adorn the walls. Select frames that are clear and concise or introduce a range of complex alternatives to stir things up. The room appears to be much larger than it actually is when a gallery wall is extended all the way to the ceiling, which adds flair and color to the space unlike anything else can.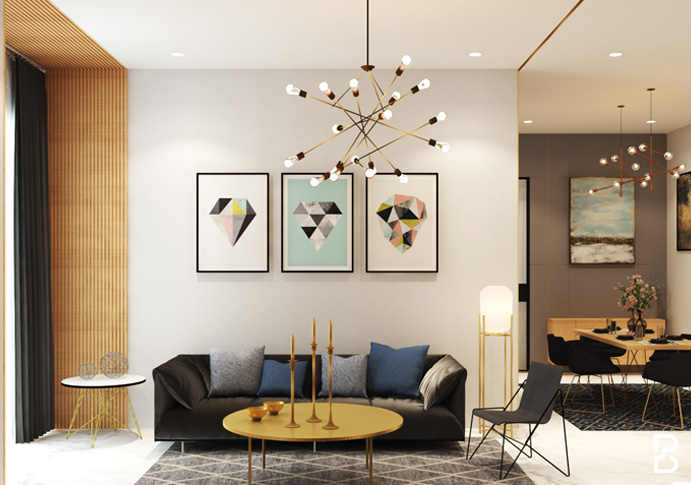 3.   Mirror, mirror on the wall
Mirrors can be arranged in a stunning composition that combines a variety of sizes and forms. Making all the mirror frames the same finish might help the composition flow more smoothly. Even better, this is a terrific method to increase the amount of light entering your home and provide the impression of additional room.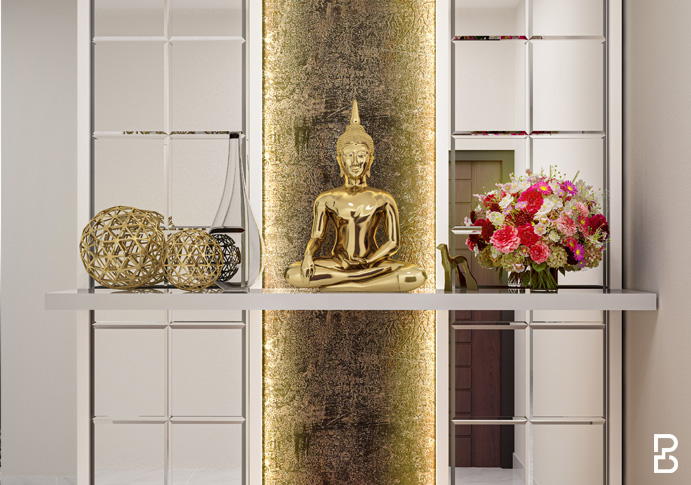 4.   Shelf it up
A room with floor-to-ceiling bookcases is always a good idea. Organize your favorite books by color, alphabetically, or by genre to unleash your inner geek. Create special shelves for your favorite books, classics, and hand-me-downs. Add a reading nook right next to your wall bookshelf to make it even better- visualize a comfortable lounge chair, a sizable planter, and a side table for your hot beverage — and voilà, your home has been afflicted by the deep comfy spirit!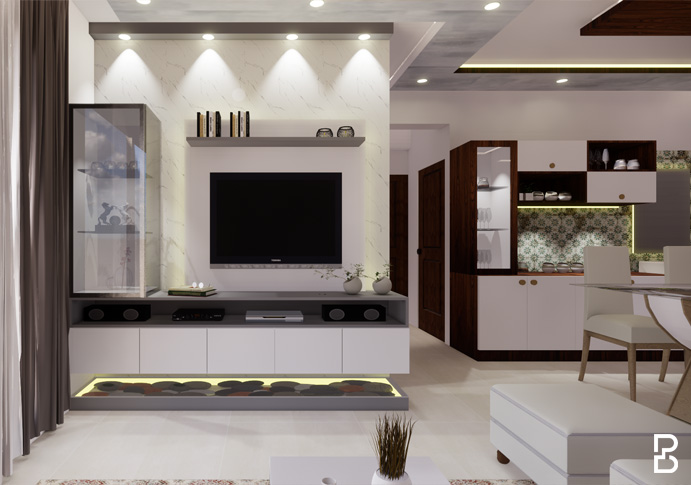 5. Get innovative through sconces
Without taking up any additional space on the floor or on a side table, wall sconces offer an additional source of light. Select a design that is eye-catching and can serve as a wall sculpture to add light and beauty to the space. Display sculptures that resemble plants, animals, or even abstract forms are excellent choices for sconces. Additionally, they come in a variety of materials, such as resin and metal. Even sconces may be purchased with LED illumination, giving them a contemporary appearance and making them ideal for illuminating a dim location.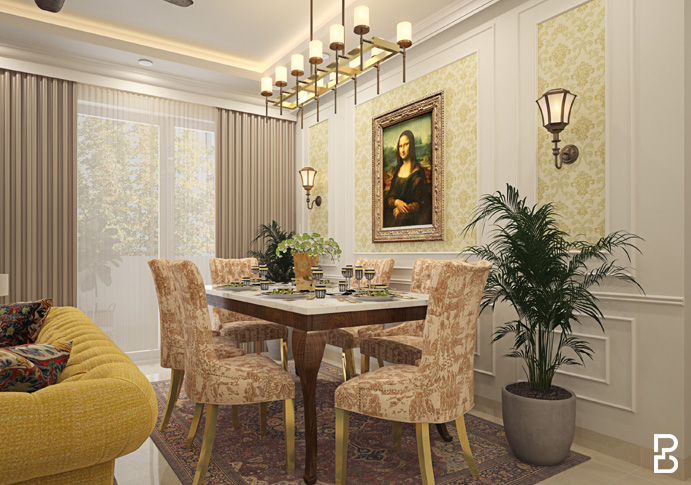 6. Paneling works great
Who said the walls of a room have to always be covered in a variety of items? Modern, minimalist geometric wall design is one example of how décor may occasionally be so understated that it almost doesn't exist at all. These tasteful paneled walls, in our opinion, make for excellent basic décor.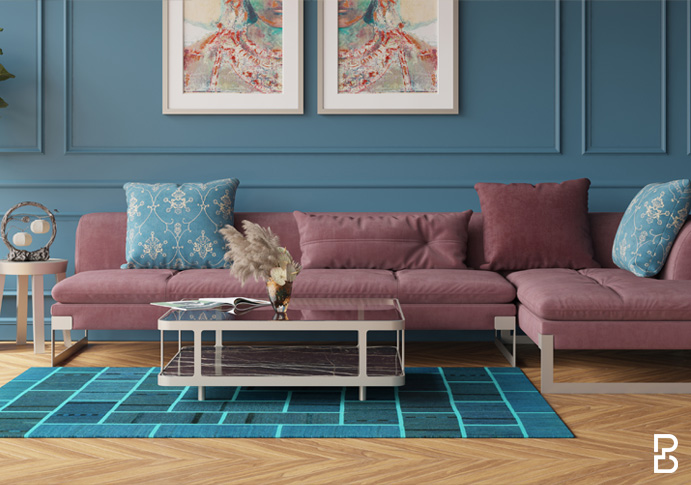 7. What's the time?
You check your phone or enter the living area to check the time. But why not to go for something old school?  Here's a deal: Attach a sizable clock to the walls of your kitchen.  Consequently, you can easily check the time while preparing delectable food as well. Additionally, it enhances the aesthetics of a basic, blank wall.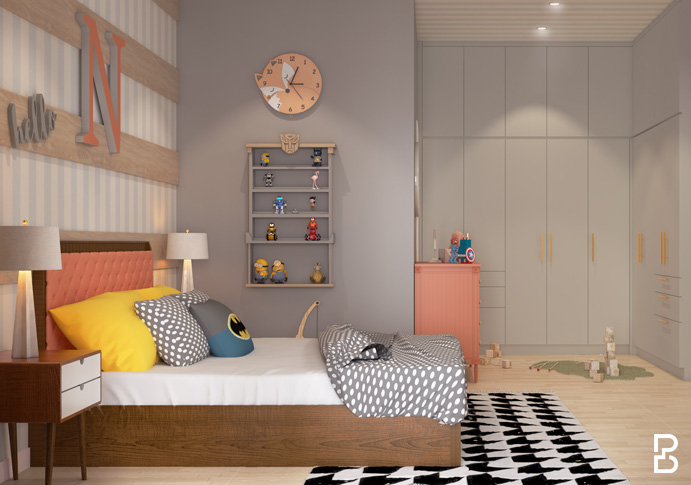 8. Opt for wall murals
The mural wallpaper will surely make a statement!  Its charm lies in how well it fits into any room's structure and aesthetic.  Importantly, if you were to look for a new one, it could be changed easily and inexpensively.  Choose a mural of a beach, an abstract, or something else that interests you. You can also go for some prints like traditional or moorish to add some ethnic vibes to the space. You can also check our article on wallpapers for the guide.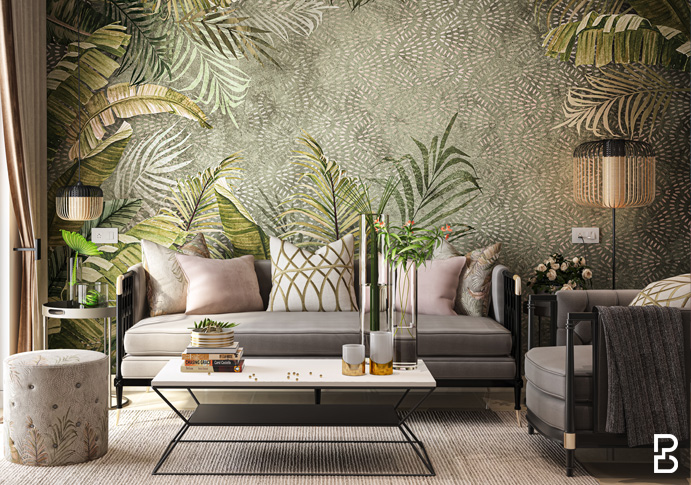 9. Enhance it with artwork
When it comes to home design, wall art rarely receives the attention it deserves. Most of the time, if at all, people decide what to hang up after the walls have been painted and the furniture has been arranged. The wide variety of wall art is a crucial point to make here. When it comes to choosing wall art, your options are virtually endless, ranging from two-dimensional paintings to three-dimensional artworks. Give wall art greater consideration when you're decorating an area. Use it as the ideal framework to build the rest of the room around instead of viewing it as the last piece of the puzzle. A serene space with a good artwork also promotes minimalist design style in spaces.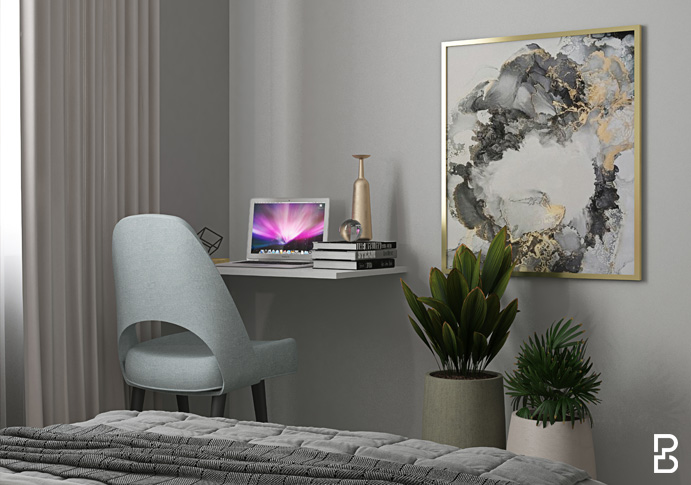 10. Biophilic artwork
This wall design is quickly becoming popular. Moss art is a versatile way of adding the love for nature in the homes. People nowadays are looking for ways to invigorate the essence of biophilia in their space.  However, people love having green artworks like moss art for their space which looks clean and aesthetic.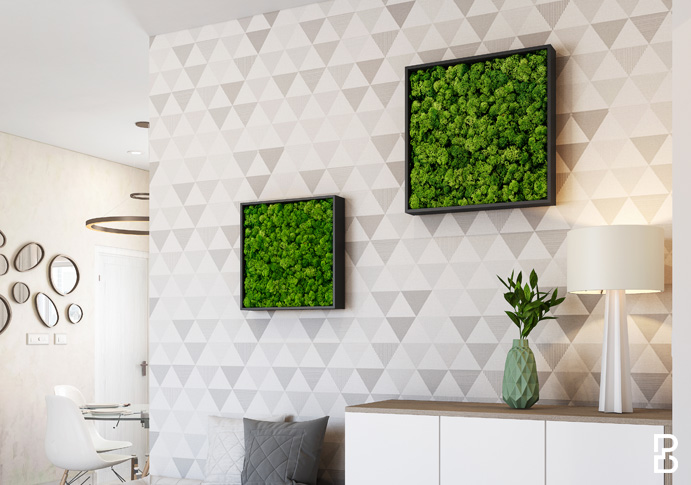 We hope this post made it clear to you what wall decor can do to your home. It can really make a difference to the way you live, making it worthy in appearance. 
How can we help you?
Bonito Designs believe in designing spaces that reflects your personality. We believe in hassle free design execution with proper supervision. If you're looking for a total space revamp which can make your house a home, we are your perfect choice. Connect with us and visit our nearest experience centre in Bengaluru or Mumbai to get a magical change in living.