How to upgrade your bathroom effortlessly
Bathroom is a place in the house that is literally the most misused. It has to tolerate abusive treatments by a constant flow of water, low air circulation, and worst, if mold and fungus starts to attack the walls and floors.
Getting an expensive makeover for your bathroom decoration is not always a viable solution. But, when a good handling does not work, bathrooms crave to be overhauled. Just a tweak here and there is not the best solution, as the problems may reoccur.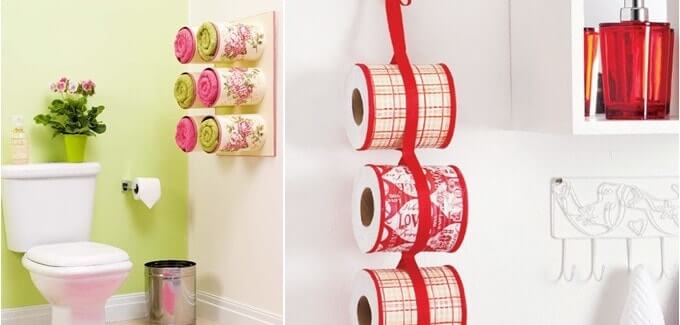 Source
Address the tricky areas, and create the most effective solutions that will last long. We suggest 5 different bathroom makeover ideas, which do not need much of an effort. These work towards making a lasting impression, a better look and feel, and everything achieved at the price range you would have probably spent on maintenance's.
1. Change the decorations:
From changing the bathroom fittings to adding modern accessories like lamps, flower vases, or paintings, anything can assist in creating a great makeover. Finding the best and yet the most economical options is not a difficult job.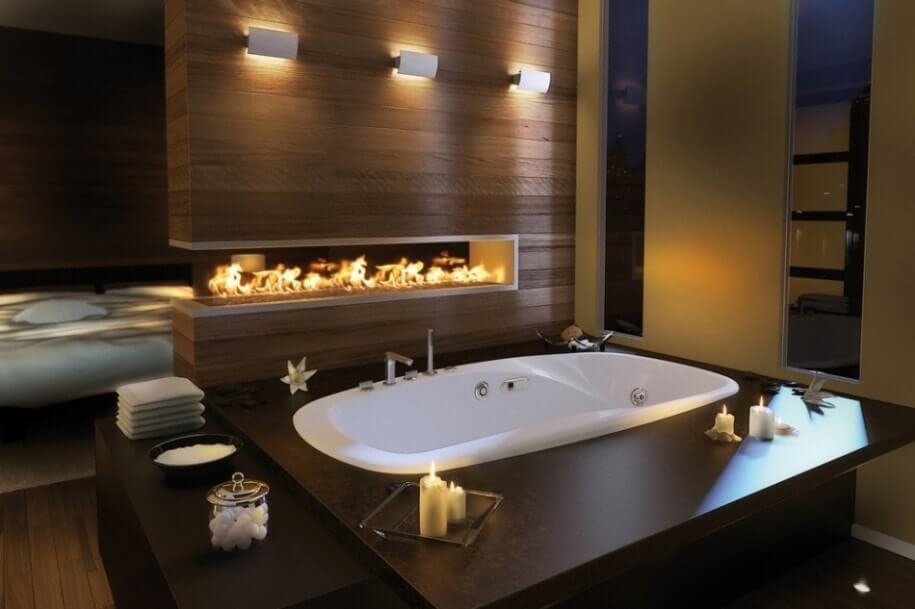 Source
Visit your local market, or order online. You would definitely get some good discounts that would not be heavy on your pockets. Nonetheless, they would transform your bathroom from looking shabby, to very upmarket!
2. Bring the nature inside:
Invest in equipment that are a little unlike the ordinary. Color therapy is a technique that can be implemented in the bathroom. Use colors schemes that create a nature like feel. Use potted plants that breathe out freshness.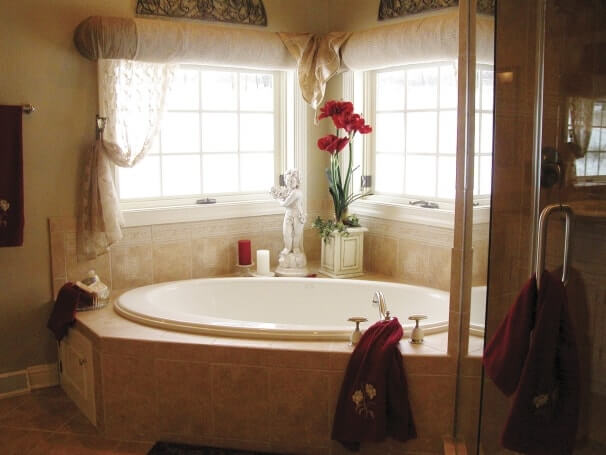 Source
These systems work together to elevate your mood as you enter the bathroom. They are not expensive, and yet these simple tricks are very effective.
3. Invest in spa accessories for bathroom:
Imagine how you feel when you enter a spa. It gives a feeling of serenity, of calmness, and you feel you are beautified and relaxed instantly. Purchase some good quality body washes, scrubs, towels, and candles that would fill your bathroom with a soothing aroma.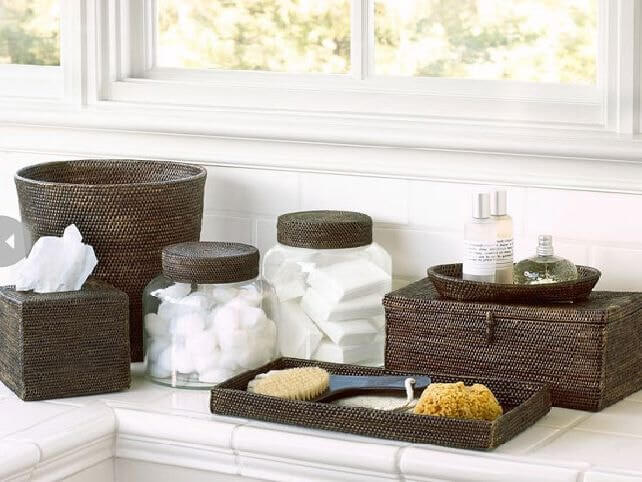 Source
These are definitely not as costly as changing the entire bathroom, and when on a strict budget, these work the best, to impart luxury.
4. Hand paint the bathroom walls:
If you feel the walls are flaking out, take the decision of painting them yourself. Bathroom is not a big space, so the painting can be easily done. Once you are satisfied with your work, embellish them with some wall accessories like a mirror or a hanger.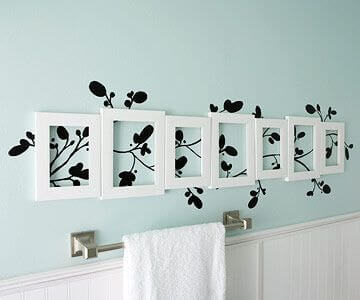 Source
Make sure you select the ones which have a certain niche to it for bathroom wall decor. It will not only spruce up the bathroom, but would also uplift your hardworking side.
5. Clean out the extras:
Make room for space. Clean out things that are unnecessary. Bathrooms are always filled with buckets and mugs, and old bottles and towels. Take them out, and install overhead showers, with inside the wall cupboards for keeping the necessities. Keep the counter tops free, install cabinets instead to keep stuffs hidden.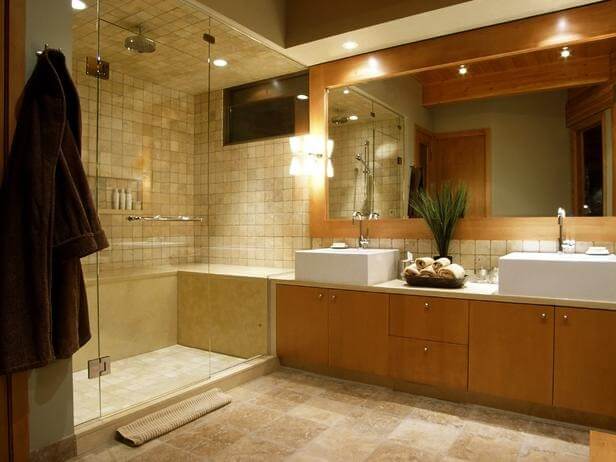 Source
Your bathroom would instantly look bigger and better than before. Use lights that accentuate the space. Highlight the spacious areas, do not clutter them.
Bathrooms can be made to look designer even on a humble budget. Think simple. That's the mantra to decorate. It would be better if you can concentrate on just the basics, while re-decorating or renovating the bathroom. Elegance lies in using the simplest but the best.