A good mood always brings good results, especially when it is in the powerhouse of your home – the kitchen. When the kitchen is spacious and functional, it is quite natural that you will enjoy cooking here, resulting in some amazing delicacies for the whole family.
Here are some of the excellent kitchen interior design ideas in such a case that can become everyone's favorite.
Kitchen Interior Design Ideas #1: The Usual Whites
Having the kitchen in all whites is something that is universally accepted. If you do not wish to experiment much with your kitchen interiors and wish to keep it minimalistic, sticking to all whites is always a great option.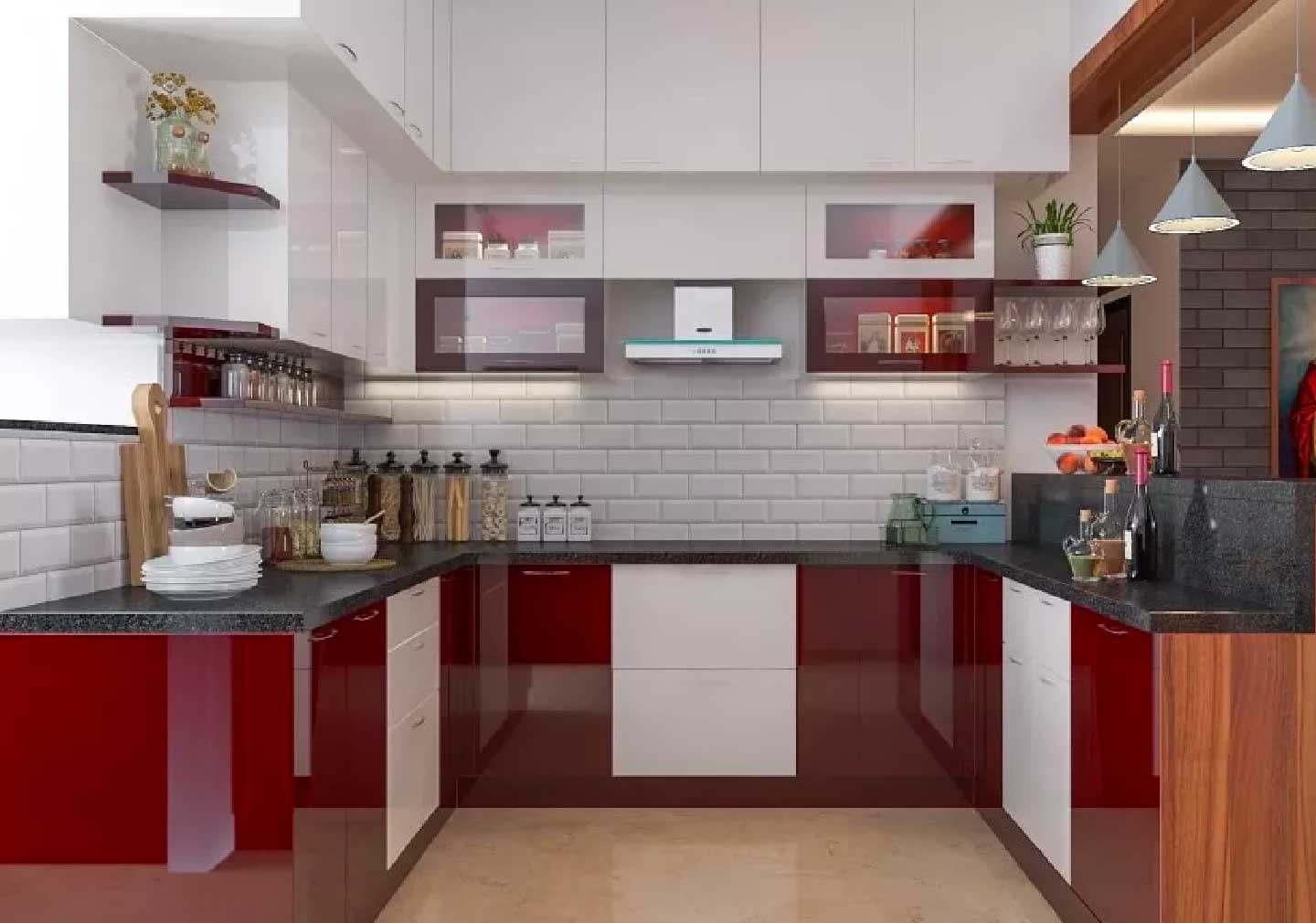 Kitchen Interior Design Ideas #2: The Wooden Pattern
Like flaunting your wooden flooring or false ceiling, flaunting your wooden elements in the kitchen is also a great idea to keep the cabinets, drawers, and other storage units in the natural wooden shade to accomplish this look.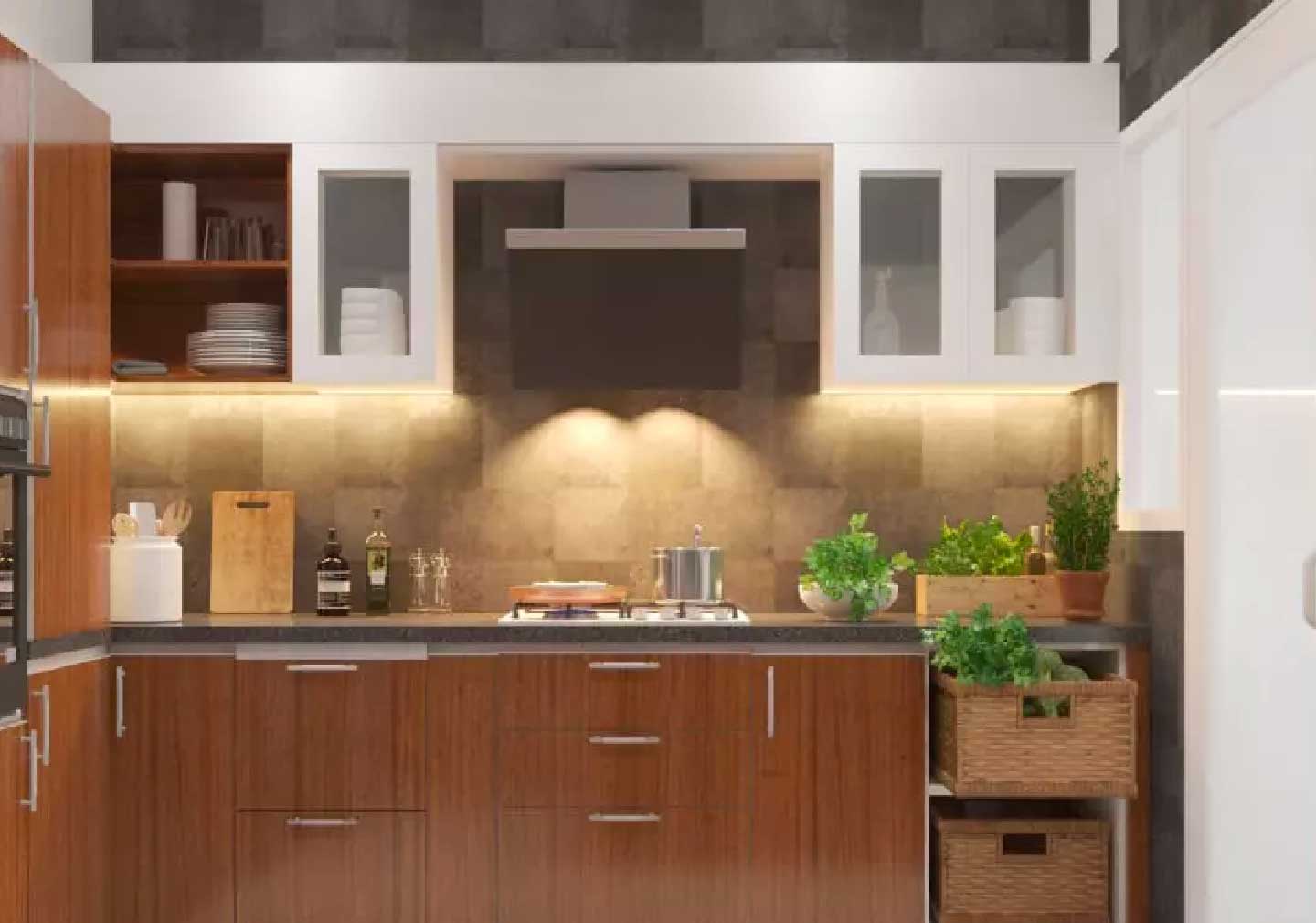 Kitchen Interior Design Ideas #3: The Glossy One
One of the trending kitchen interior design ideas is to have glossy surfaces. Whether it is the countertops or the cabinet doors, everything goes glossy to reflect light and make the kitchen appear spacious. Usually, quartz or similar materials are used to get such a polished look.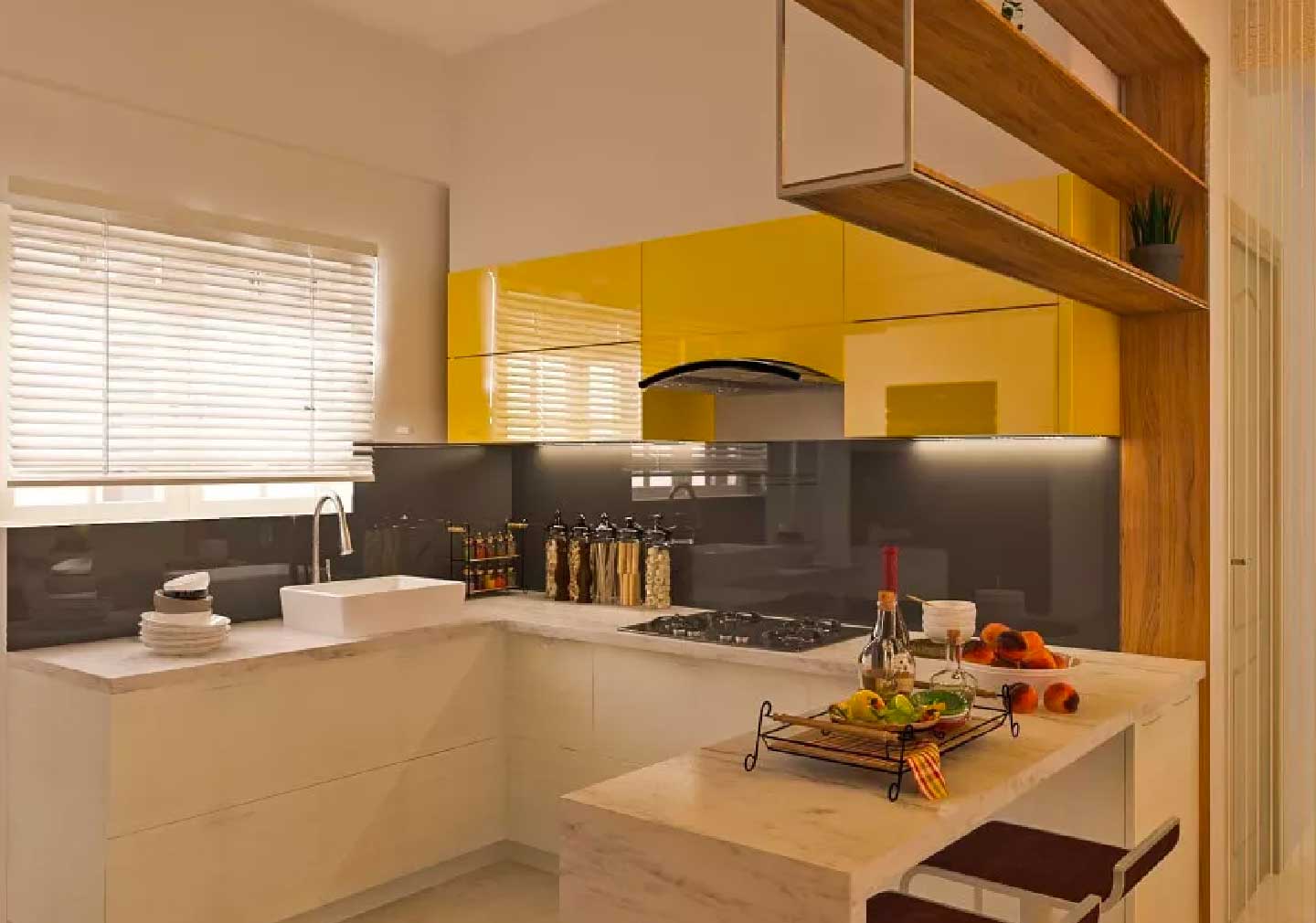 Kitchen Interior Design Ideas #4: The Bright Kitchen
When you think of something bright, one color that pops up is yellow. Yes, we are talking about having a kitchen all designed in the color yellow to get a brighter and sunnier look.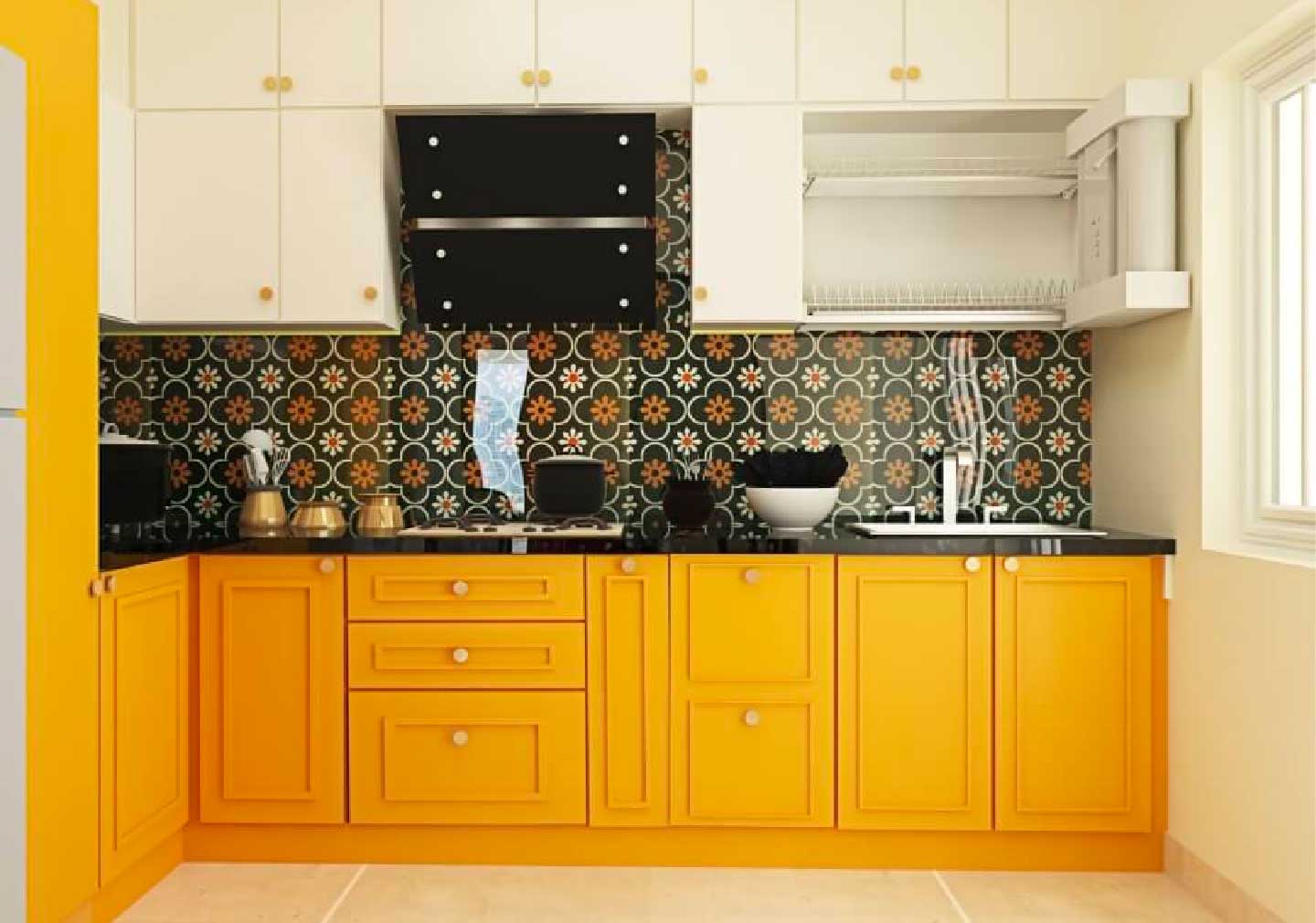 Kitchen Interior Design Ideas #5: For the Bold Ones
If you are quite bold in experimenting with colors for your kitchen interiors, red or orange is the perfect one to go for. Getting a modular kitchen all colored in such bold shades against a nude shaded background brings out a lively kitchen.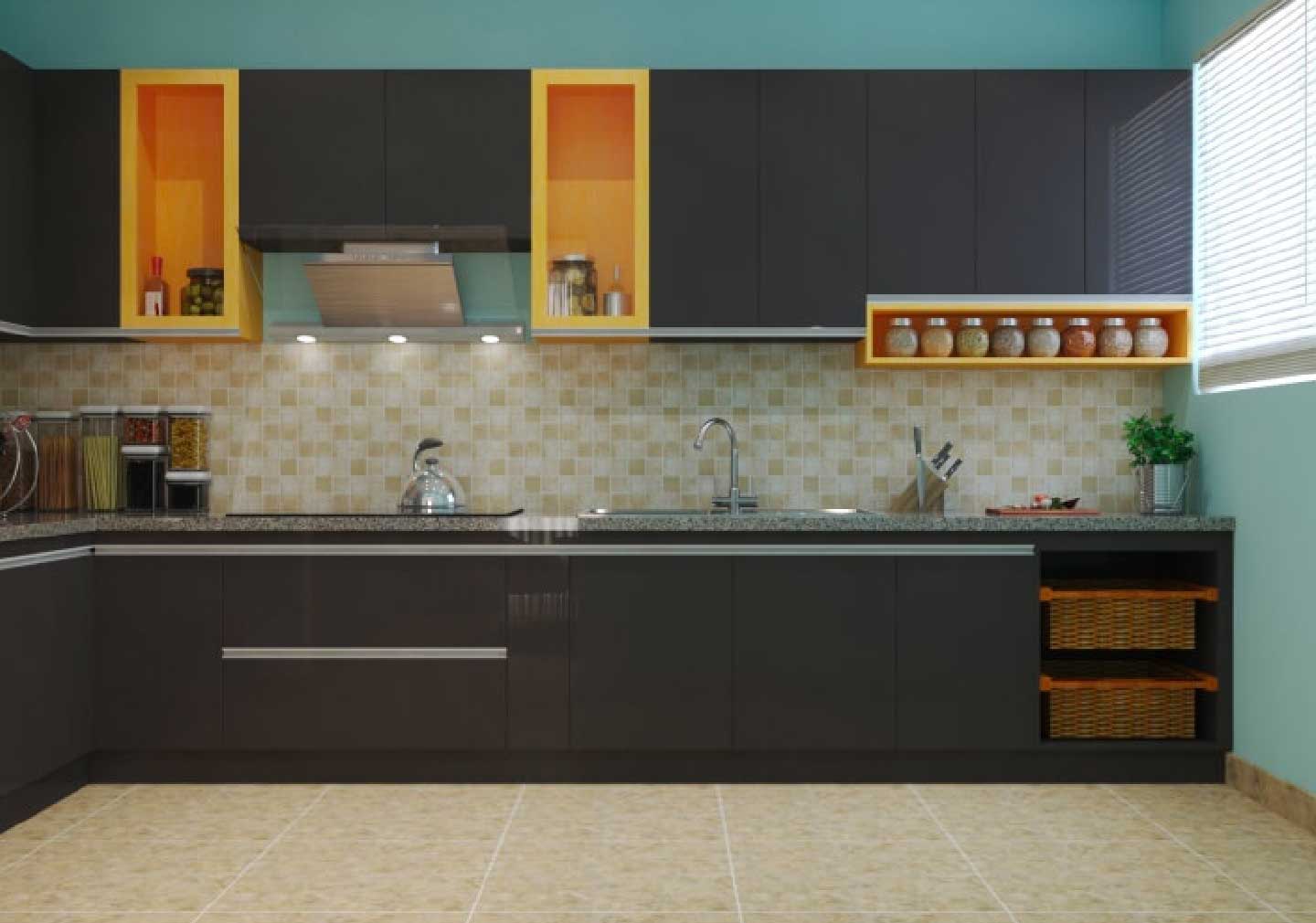 Kitchen Interior Design Ideas #6: Stunning Backsplash
It is not always necessary to play around the entire kitchen. Sometimes, just focusing on one particular wall can also offer a great look. Try out unique backsplashes for one of the major walls while keeping it subtle for the other places.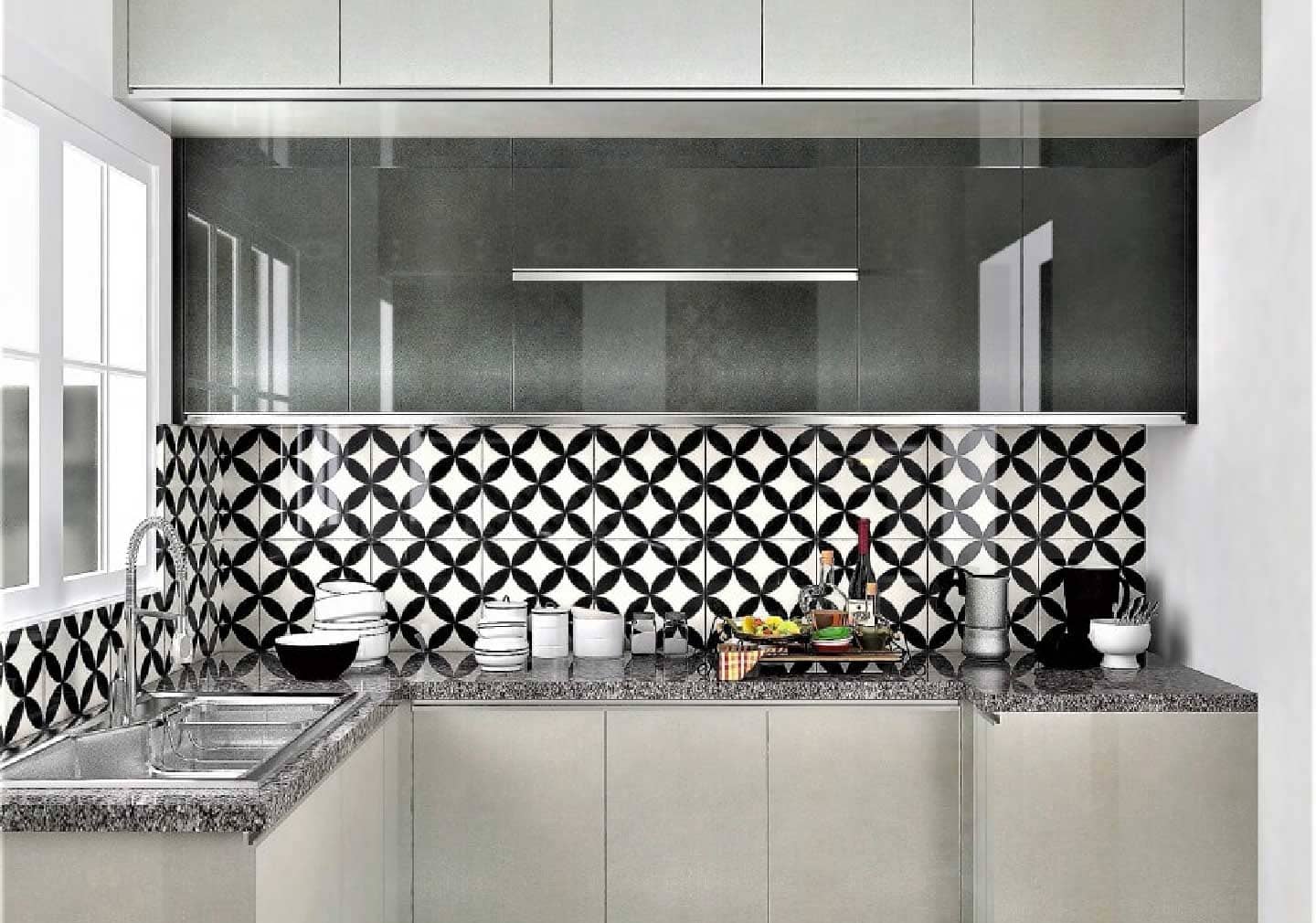 Kitchen Interior Design Ideas #7: Dark Shades for Open Kitchens
Make your tiny open kitchen stand out with some dark shades such as teal, burgundy, or even black. Stick to lighter shades or even nudes for the walls and countertops, while offering a dark shade finish to the island along with the storage units.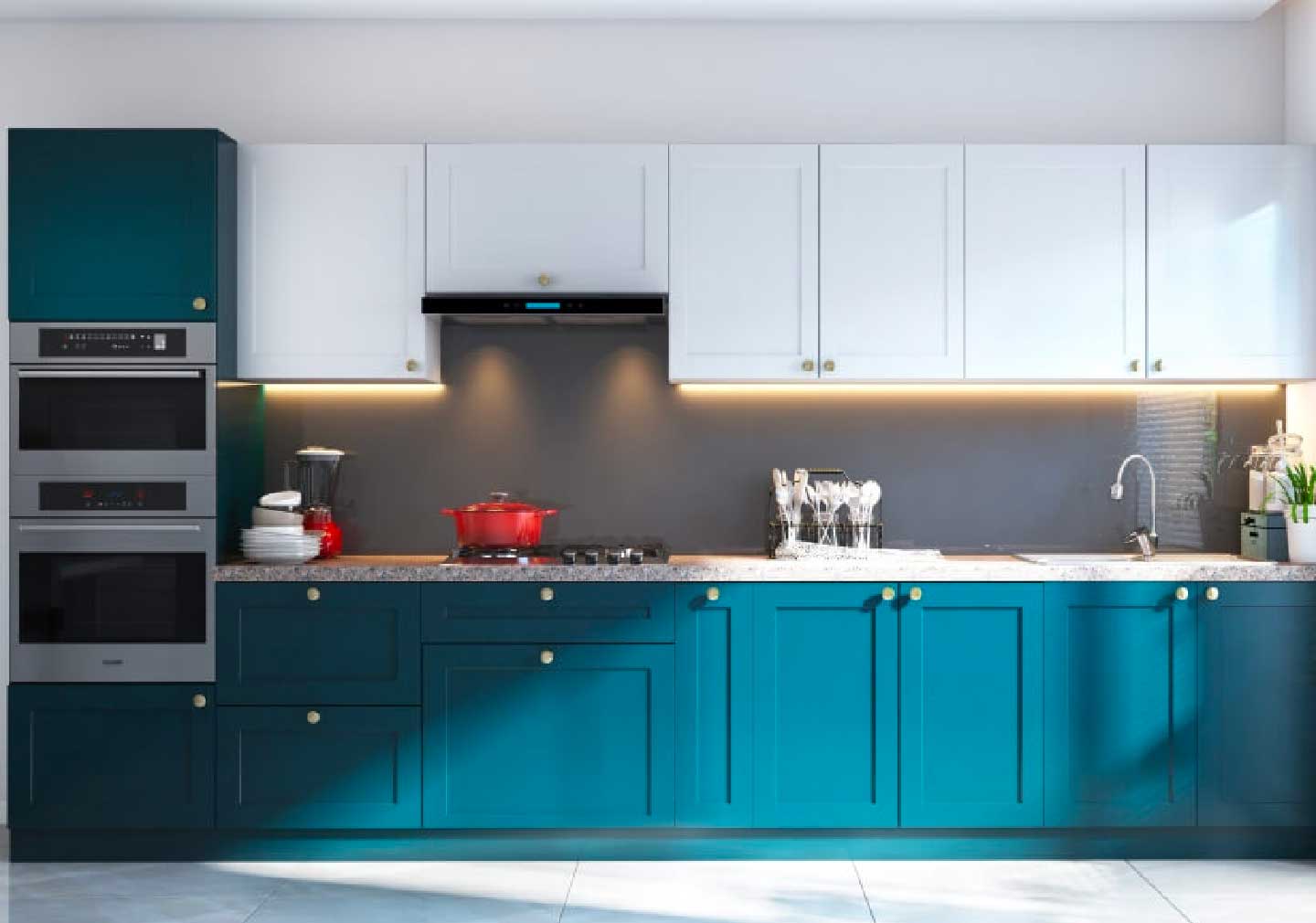 Kitchen Interior Design Ideas #8: Bring inside the Greens
When you can make space for your greens in the living room, why not bring them to your kitchen as well? One of the best ideas is to offer a lighter green shade to your kitchen while arranging for your green friends in different corners of the kitchen. Grow options such as spices and herbs that are usually shrubs so that they do not take much space.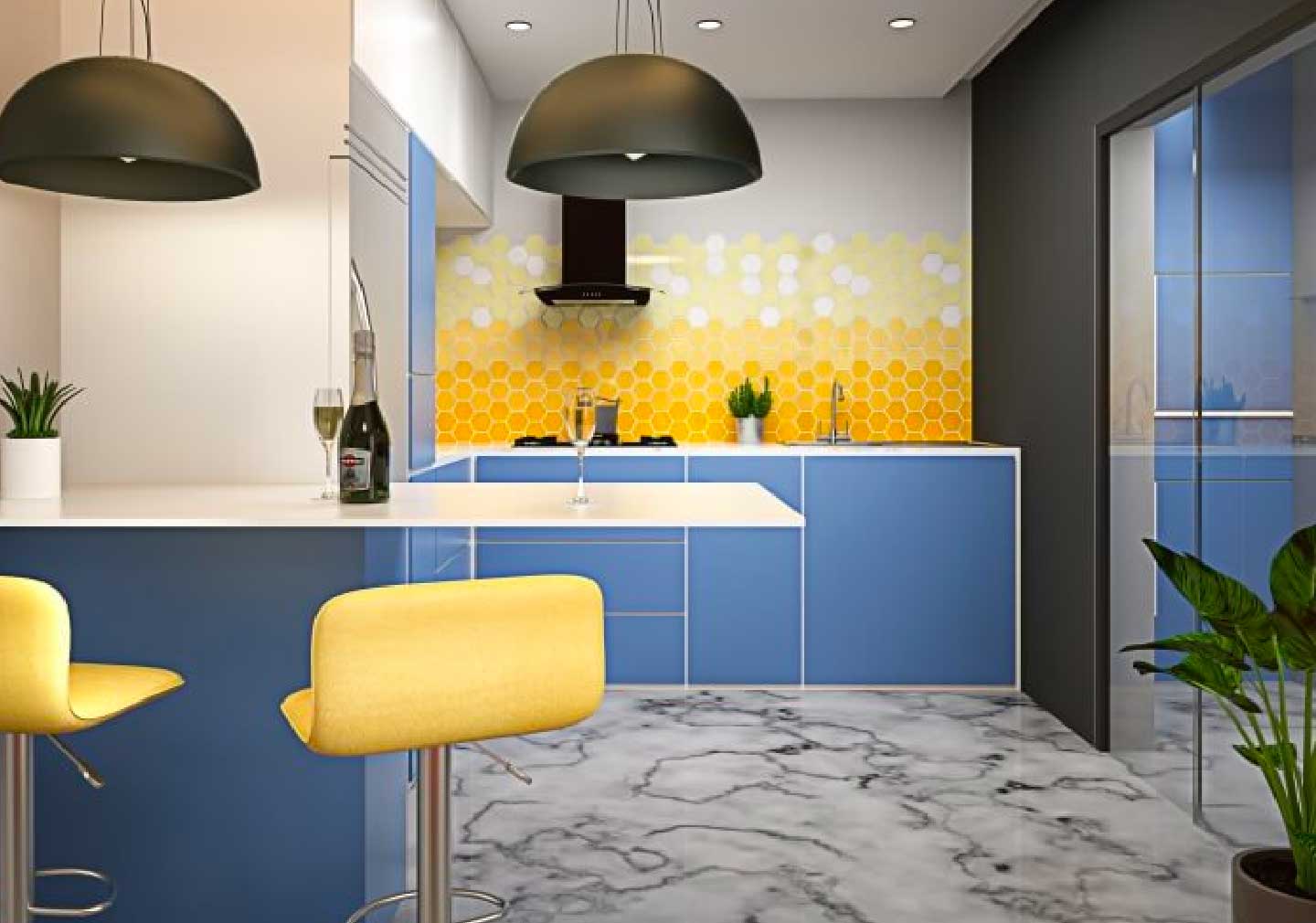 Kitchen Interior Design Ideas #9: Let the Natural Lights Come in
When you have huge windows in your kitchen, keeping them open can actually transform the look of the kitchen in a natural way. Also, this is a great idea in the case of a parallel kitchen that can have a glass door at the end of the kitchen edge so that natural sunlight can filter in during the daytime.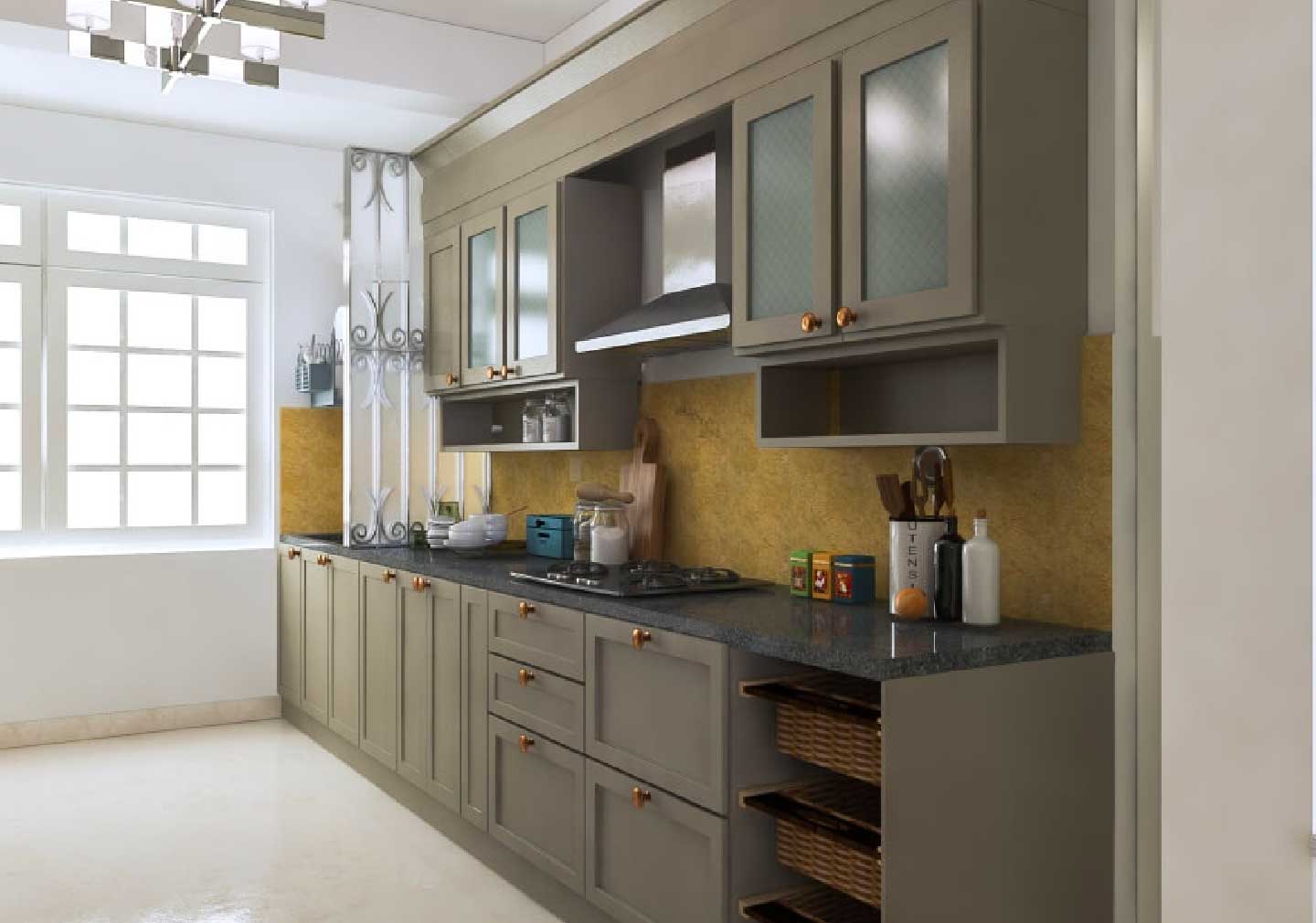 Kitchen Interior Design Ideas #10: Industrial Design
Were you thinking that the industrial design is just for your living room? Well, try it in your kitchen and you will surely love the new look that you get.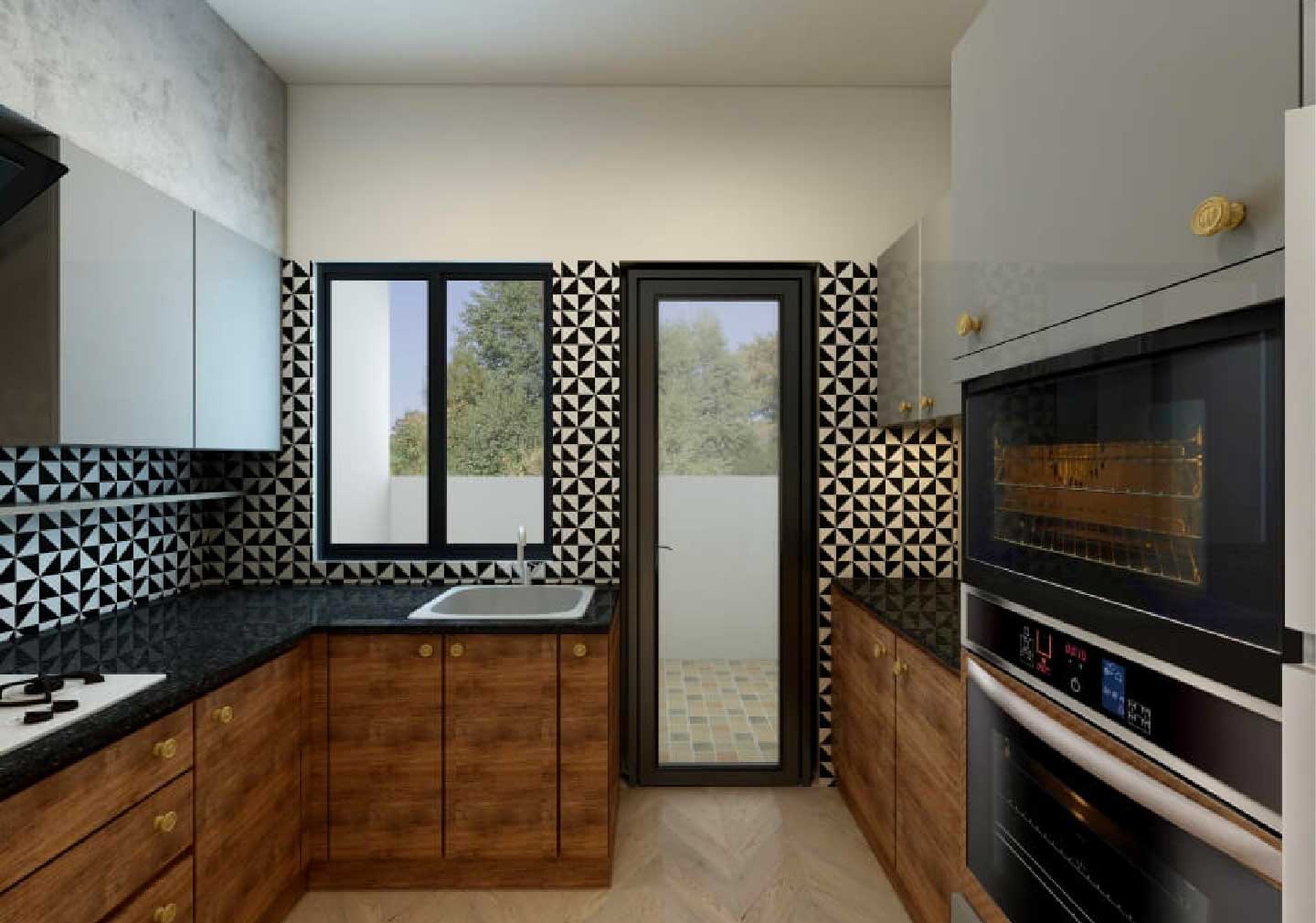 Kitchen Interior Design Ideas #11: Play with Lights
It is not always necessary to deal in wall shades or storage units to offer a new look to your kitchen. Experimenting with the lights in the kitchen can also bring transformation. One of the most common and stunning ideas is to hang pendant lights over the breakfast counter.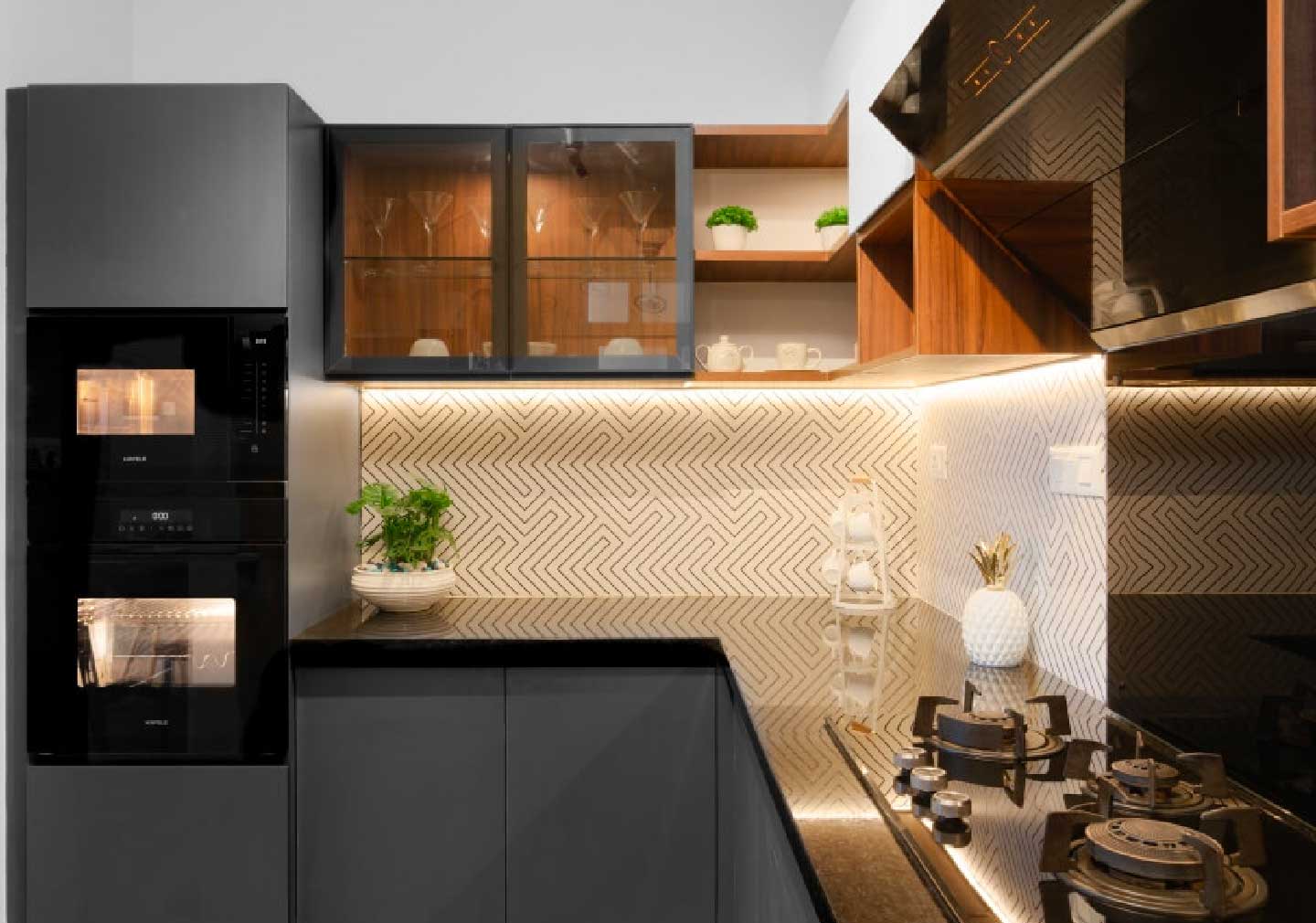 Kitchen Interior Design Ideas #12: Smart Kitchen
One of the best ways to have efficient cooking is to have a smart kitchen. Usually, many people confuse smart kitchens with modular patterns. But smart kitchens feature extra options so that you do not have to run around the kitchen while cooking and you can use everything in a much more efficient way.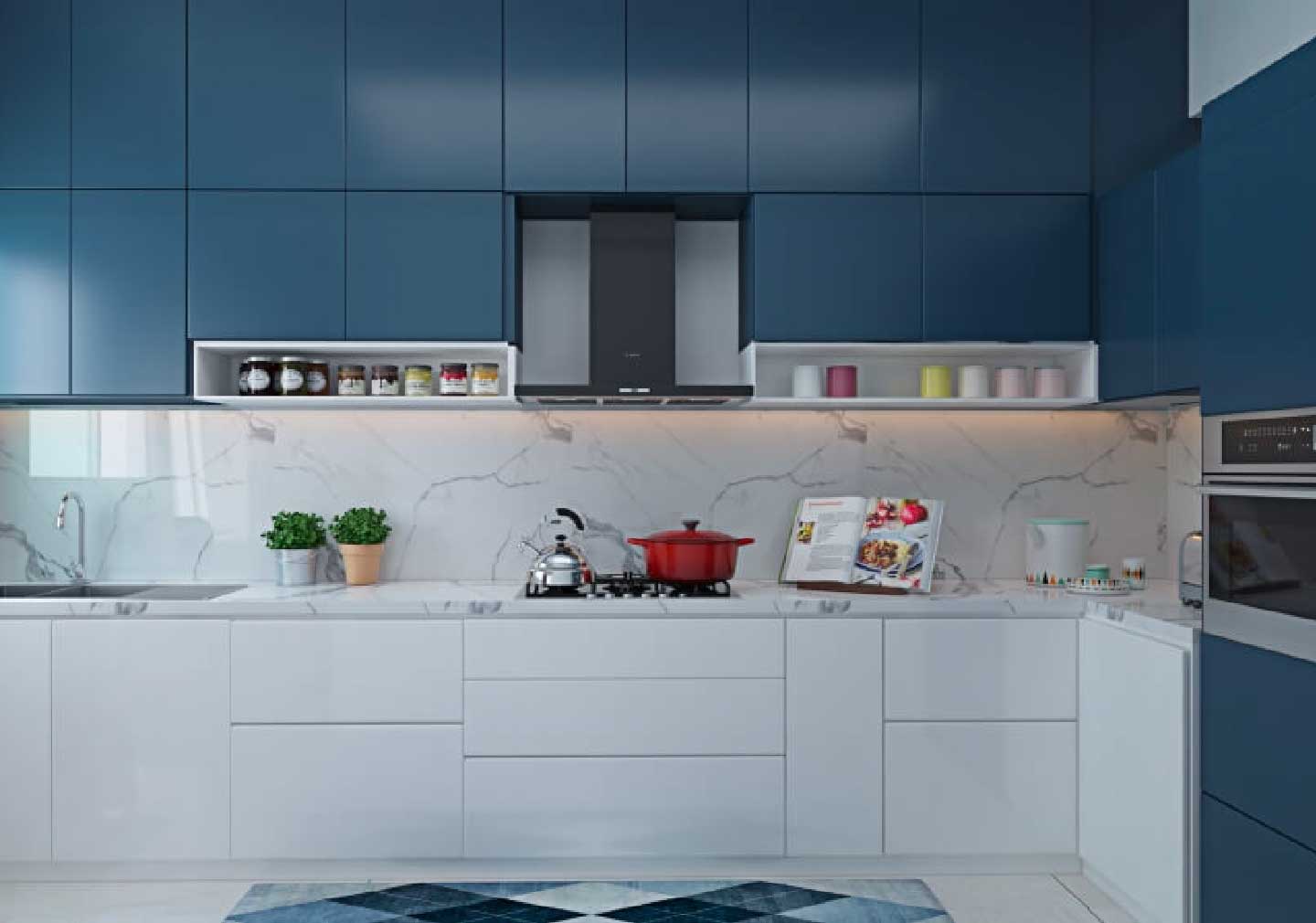 Kitchen Interior Design Ideas #13: The Timeless Look
Sometimes, just maintaining the contemporary look is all that brings out the best in your kitchen. The use of small florals on your backsplash tiles along with the cabinets with glass doors is not the cohesive design style you should go for.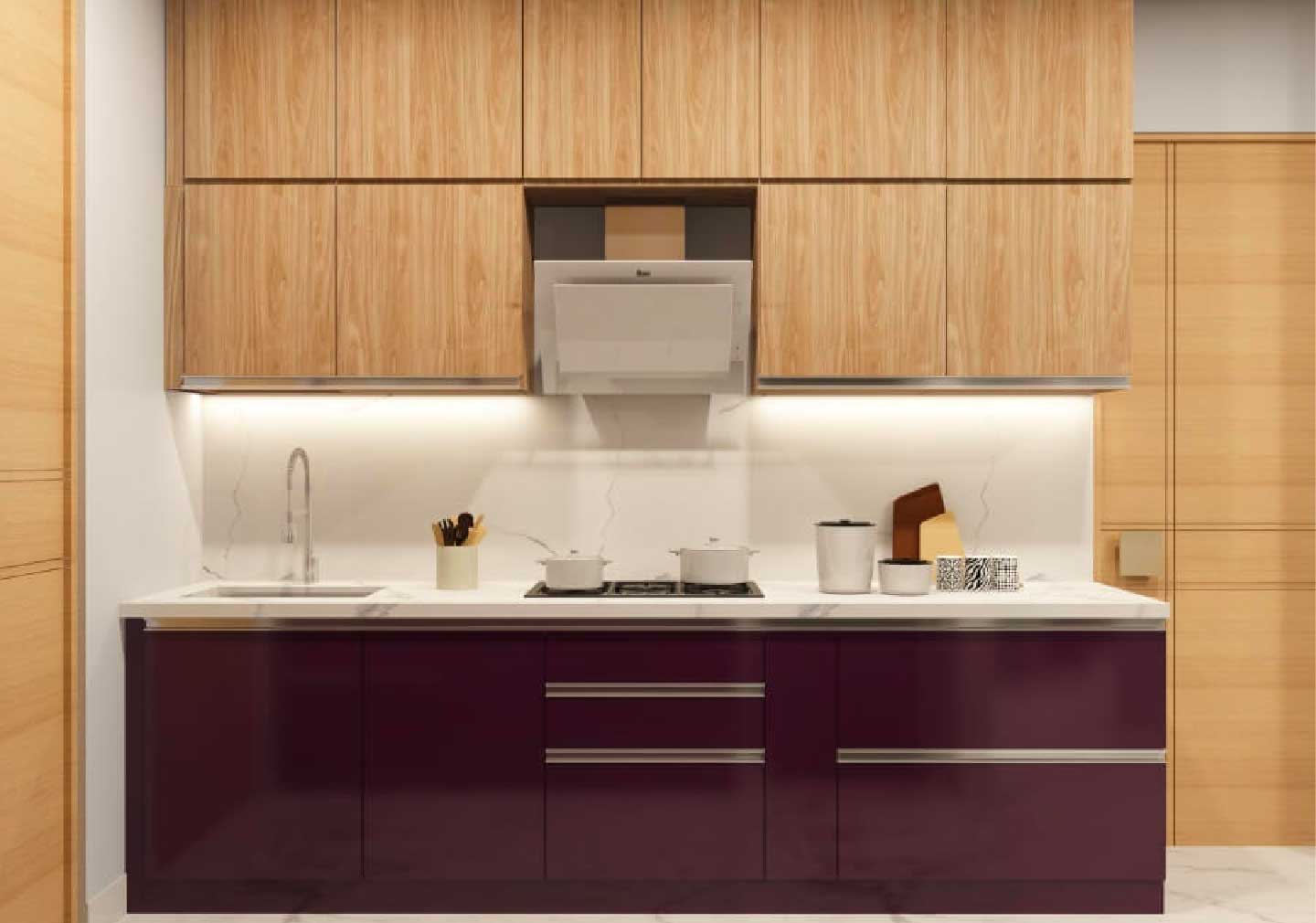 Kitchen Interior Design Ideas #14: The Pastels
If you are not in favour of having bold colours and heavy ornamentation, sticking to the pastels can also do the trick. In such a case, you also get the option to experiment with the kitchen flooring in place of keeping it simple.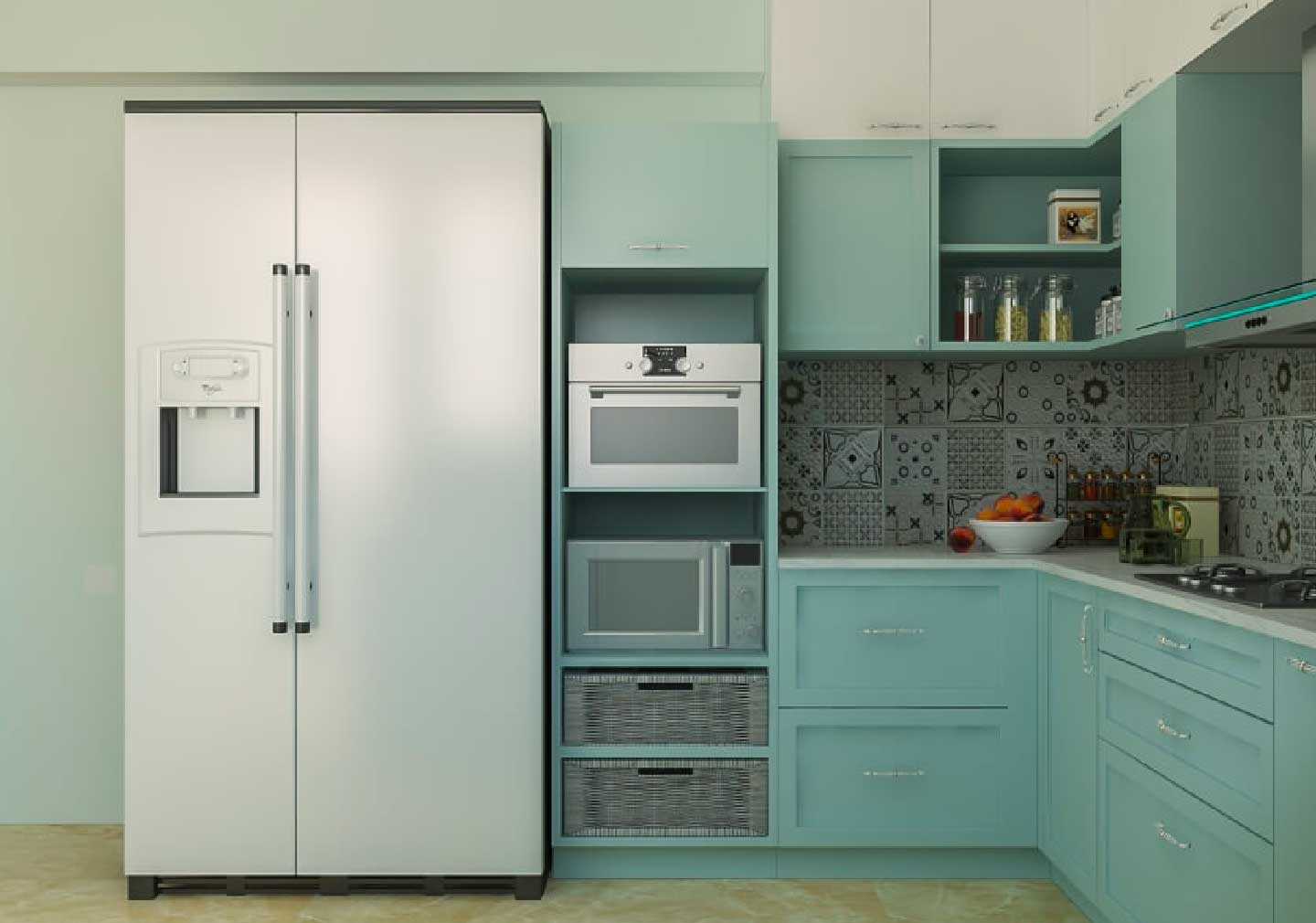 Kitchen Interior Design Ideas #15: The Scandinavian
If nothing makes sense, going for the Scandinavian look with white countertops over wooden cabinets is the ultimate choice to surely have.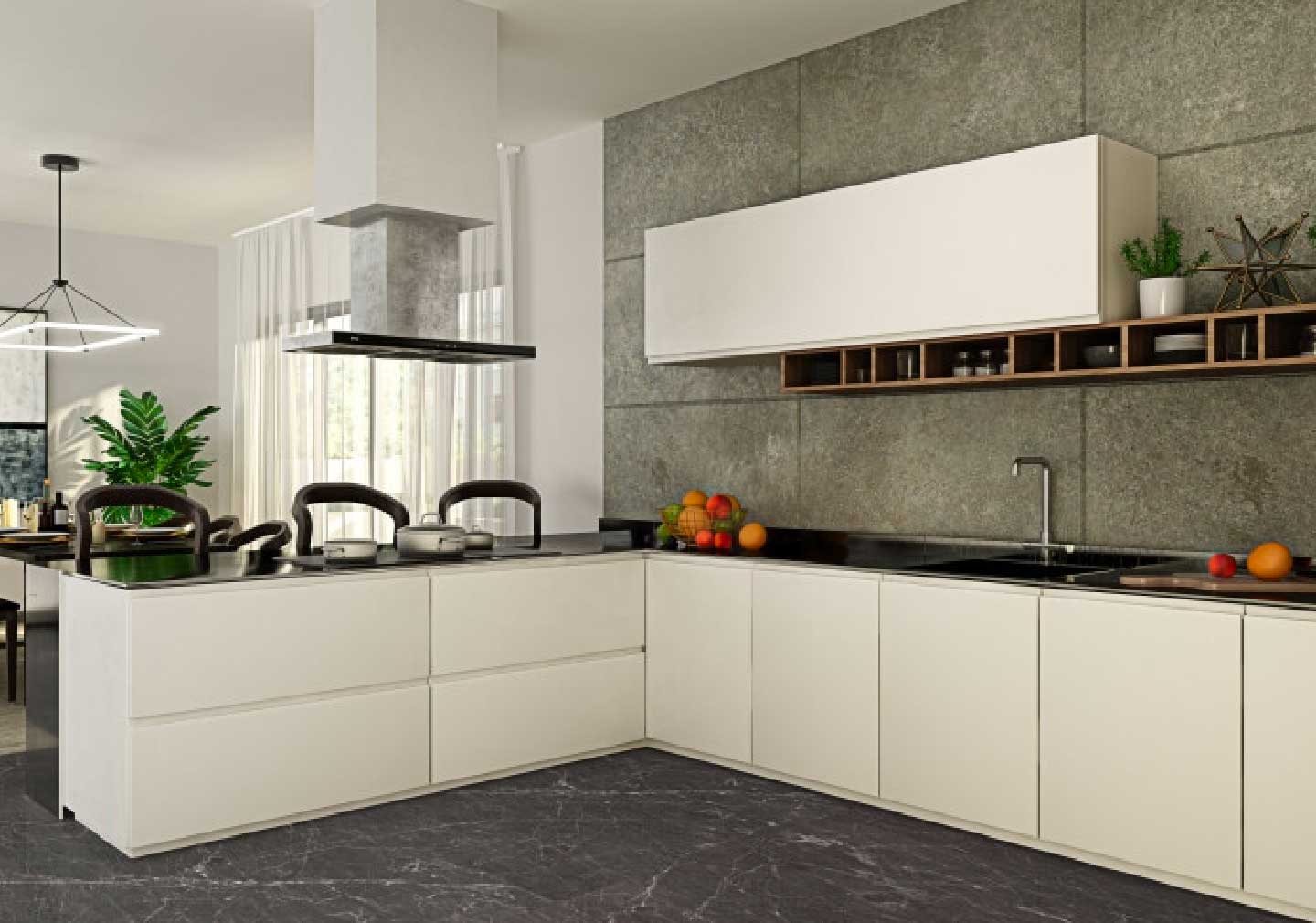 So, the list for the kitchen interior design ideas can go on. Check out which one of the above-mentioned suits your kitchen and your taste.