Everybody who cooks will attest to the importance of good kitchen design concepts. Everything needs to be practical and convenient in addition to looking great, especially in the kitchen. There are a tonne of possibilities available if you search online for kitchen ideas or a kitchen layout, but you need a professional to lead you and assist you in choosing one that will suit your requirements, your available space, and your house! Here are 10 modular kitchen design ideas suggestions from Bonito Designs Interior's design professionals that you may use while remodeling your kitchen or choosing a new kitchen design concept for your home decor.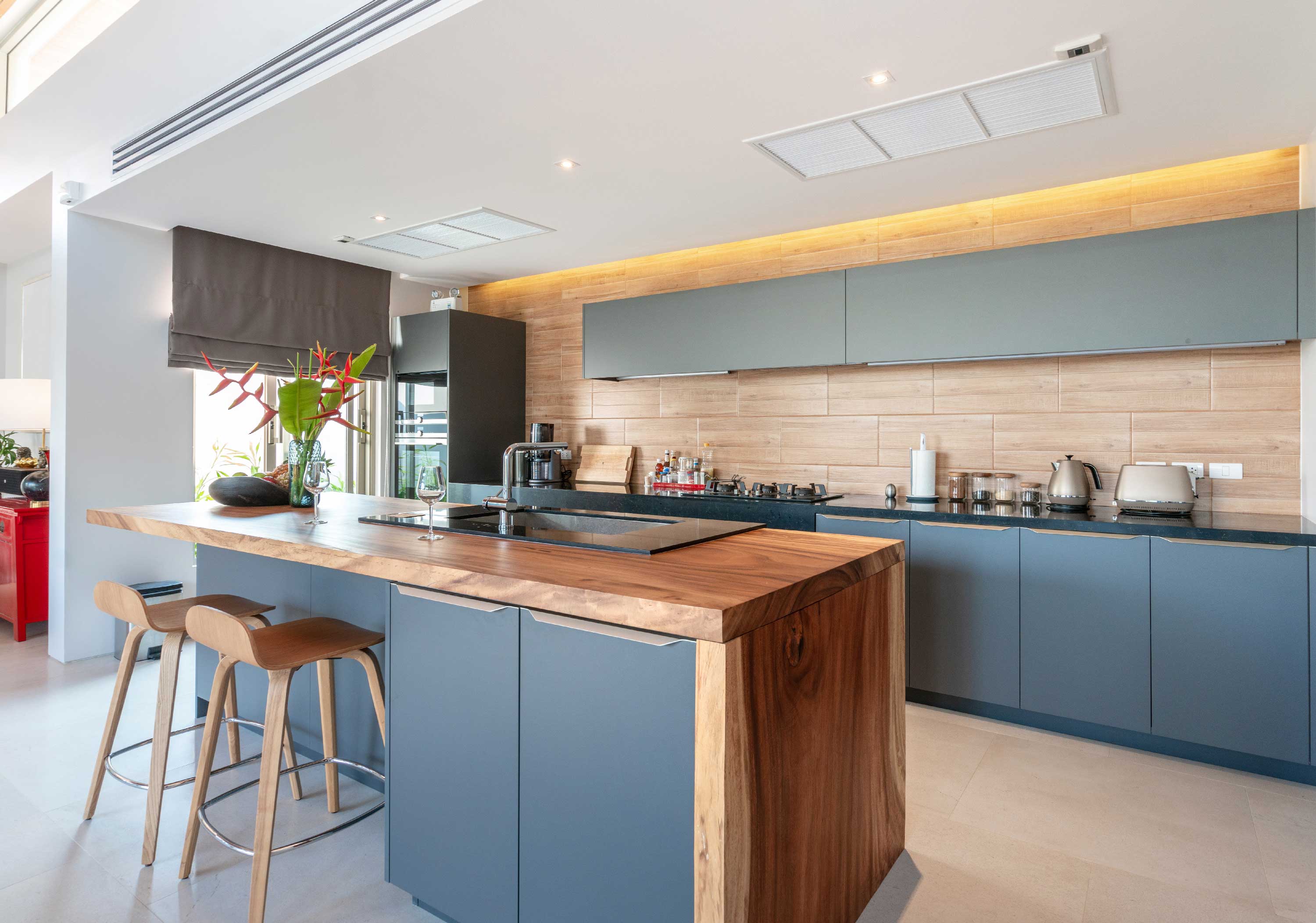 There is a lot more to kitchen interior design than initially meets the eye. To make sure that your space is useful in a way that matches your family's lifestyle needs and your own, it's crucial to get the flow of the space, appliance placement, and work surface placement just perfect before thinking about kitchen colors and decorative elements.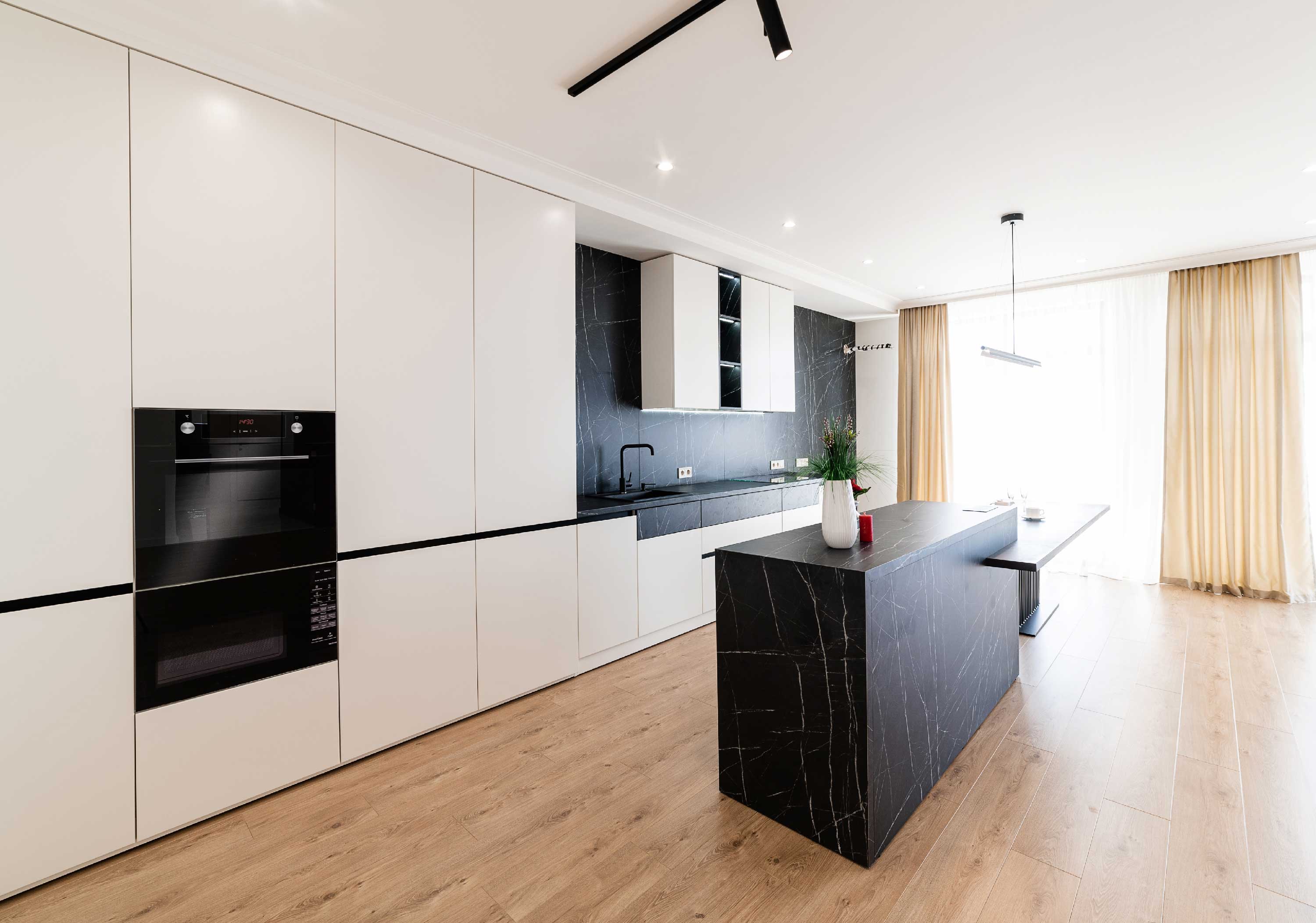 So how would a qualified interior designer go about designing a modular kitchen? We're here to inform you of the best interior design advice for kitchens of all shapes and sizes. Whether your kitchen is modern or classic, we have all the knowledge you need to make it your ideal place.
Given the constant changes in how we use our kitchens, kitchen design is essentially an ongoing learning process. Small modular kitchens or large, kitchens are now family areas used for cooking, obviously, but also entertaining, dining, working, and even relaxing.
10 brilliant modular kitchen interior design tips for your dream home
Kitchen trends for 2023 is still the big talk! Modular kitchen designs are seen in almost every home in Indian cities. Because of their current popularity, manufacturers offer a wide range of alternatives for homes with various design themes and kitchen sizes. But you can't simply browse the catalog and choose a random modular unit for your house. That simply won't go with the style of your house.
Bespoke modular kitchen design ideas are what you require, and there are many factors to take into account to make sure you make the proper investment and abiding by the kitchen work specially in Indian homes.
Here are top 10 expert tips for enhancing your kitchen interior design that will make your home aesthetics go crazy!
The layout is one of the most crucial elements for designing a modular kitchen. With careful design, you may make the most of your available space and usefulness. Think on where you want your work surfaces, cabinets, and appliances to go.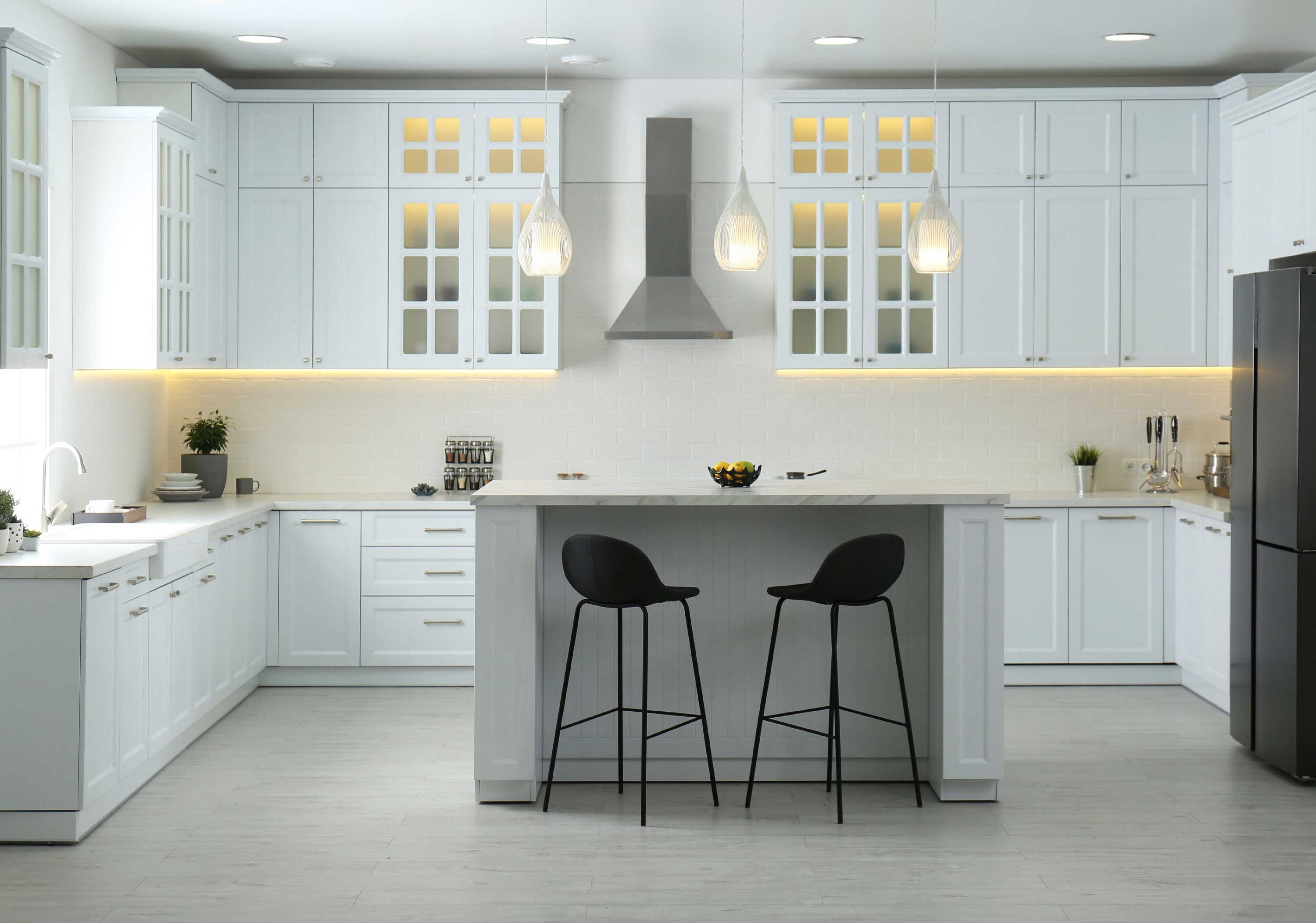 The kitchen floor plan is the ideal place to begin any kitchen renovation. In this manner, you are able to plan your kitchen design before hiring a contractor. At Bonito Designs, we test out several plan ideas, then add fixtures, finishes, and cabinets to see how they seem in 3D right away!
Focus on the color schemes
Kitchen colors can change the entire look and energy! Based on how it will make the space seem, choose the color of your kitchen cabinets similarly to how you would in your living room. This is mostly down to how much natural light the space gets and where the kitchen is located. So, bright-colored cabinets will reflect light around back into that portion of the room, making it feel larger, if you're building a kitchen extension with the dining and living areas looking out into the garden and the kitchen units at the darker end of the room.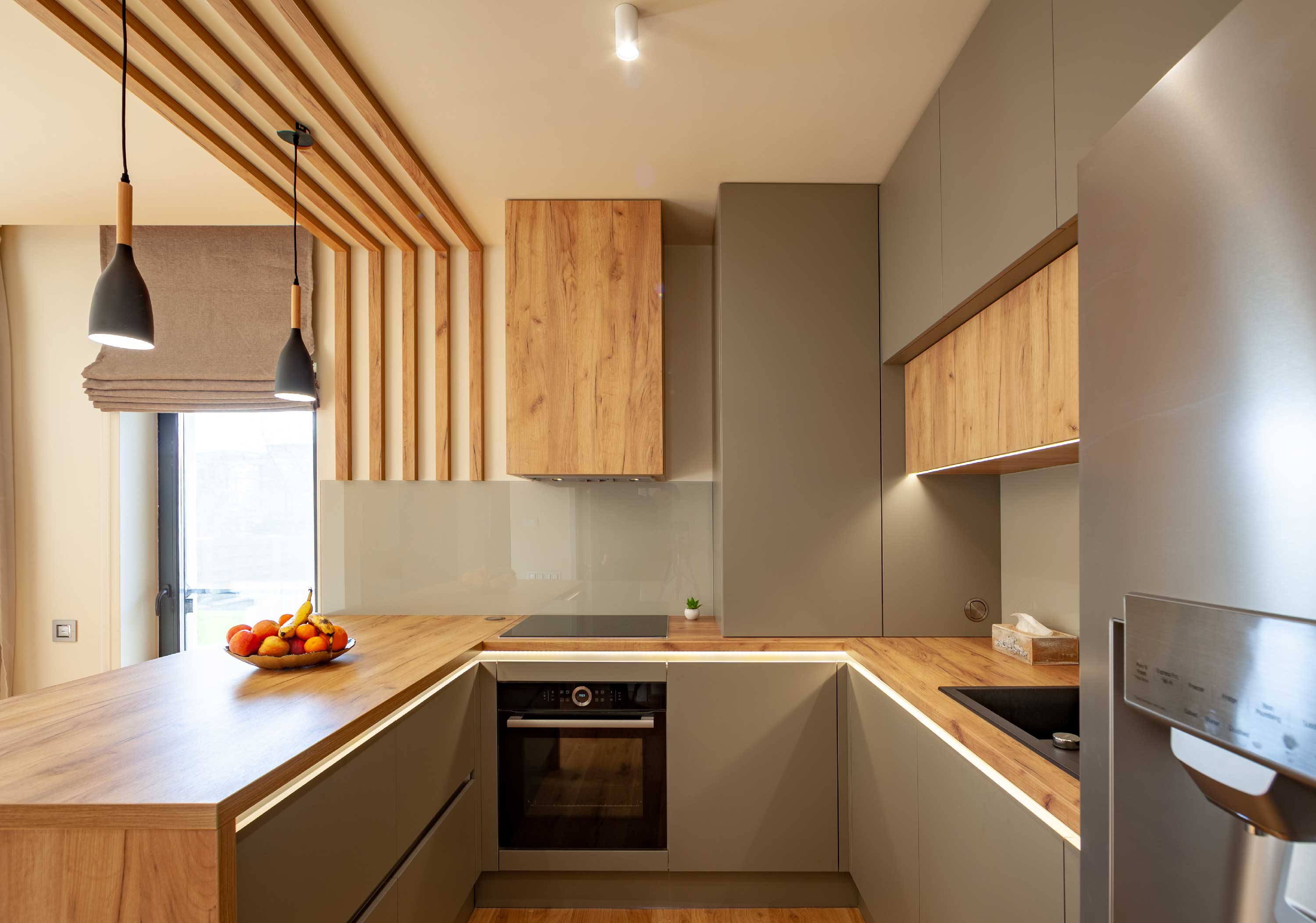 Yet, choosing the ideal color combination for kitchen space is very important. The color for kitchen cabinets involves more than just a light factor. Using a grainy wood finish for your units will add texture and intrigue to a space that might otherwise be featureless, like a modern addition without any period features.
Ideally, the color of your kitchen cabinets should match the colors used throughout the rest of your house. Every room should do this; your home will feel more cohesive and flow better as a whole if it follows the themes and color schemes of every other room.
Choose the cupboards well
The majority of individuals don't give enough thought to how they divide up or utilize cabinet space, despite the fact that this is one of the crucial components of modular kitchen design ideas that gives it a polished appearance. In order to best utilize the space, your cupboard arrangement should be structured. Place objects that you frequently use close to one another.
So that you don't have to stoop down, place frequently used goods where they are simple to access. Your experience using your kitchen can be enhanced by even small adjustments, like putting your spice collection on display and arranging it so it's simple to see.
Under-cabinet lighting can be the boon
Under-cabinet lighting is constantly stressed as an important modular kitchen design idea. The kitchen's ceiling lights might seem adequate at first, but once you're standing at the counter and pulling out that sharp knife, you'll undoubtedly want more illumination. Although under-cabinet lighting solves this disadvantage, modular kitchens do block ceiling light. So proper lighting can change the scenario.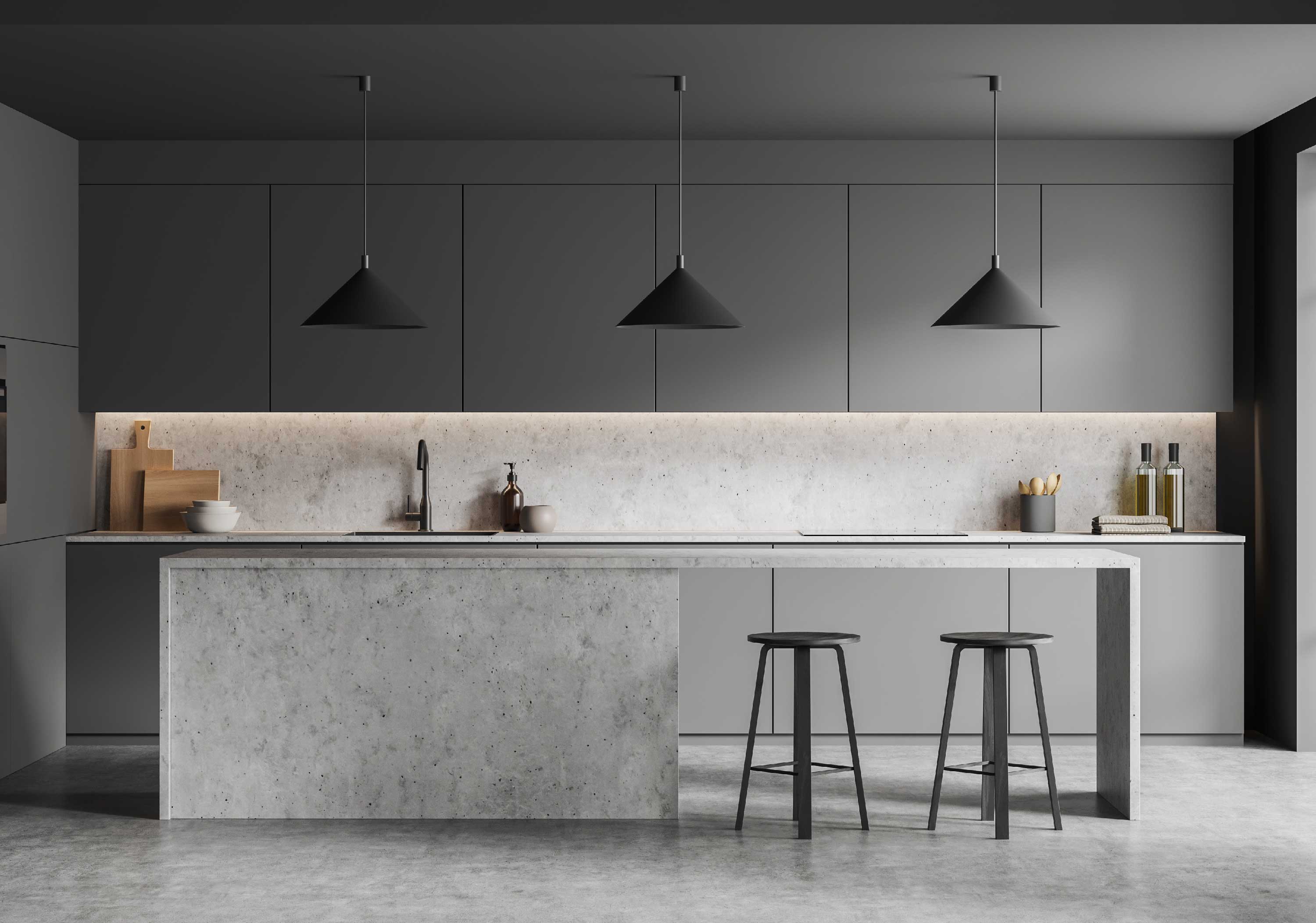 Add decorative accessories
Plant a pot in the nook. A stylish fruit bowl should be placed on the island counter. Display your knife collection or light up the room with open-concept bulbs. Items from the kitchen will tie the modular design together and give the exquisite backdrop the much-needed personalized touch. This will make your kitchen work easy and fun.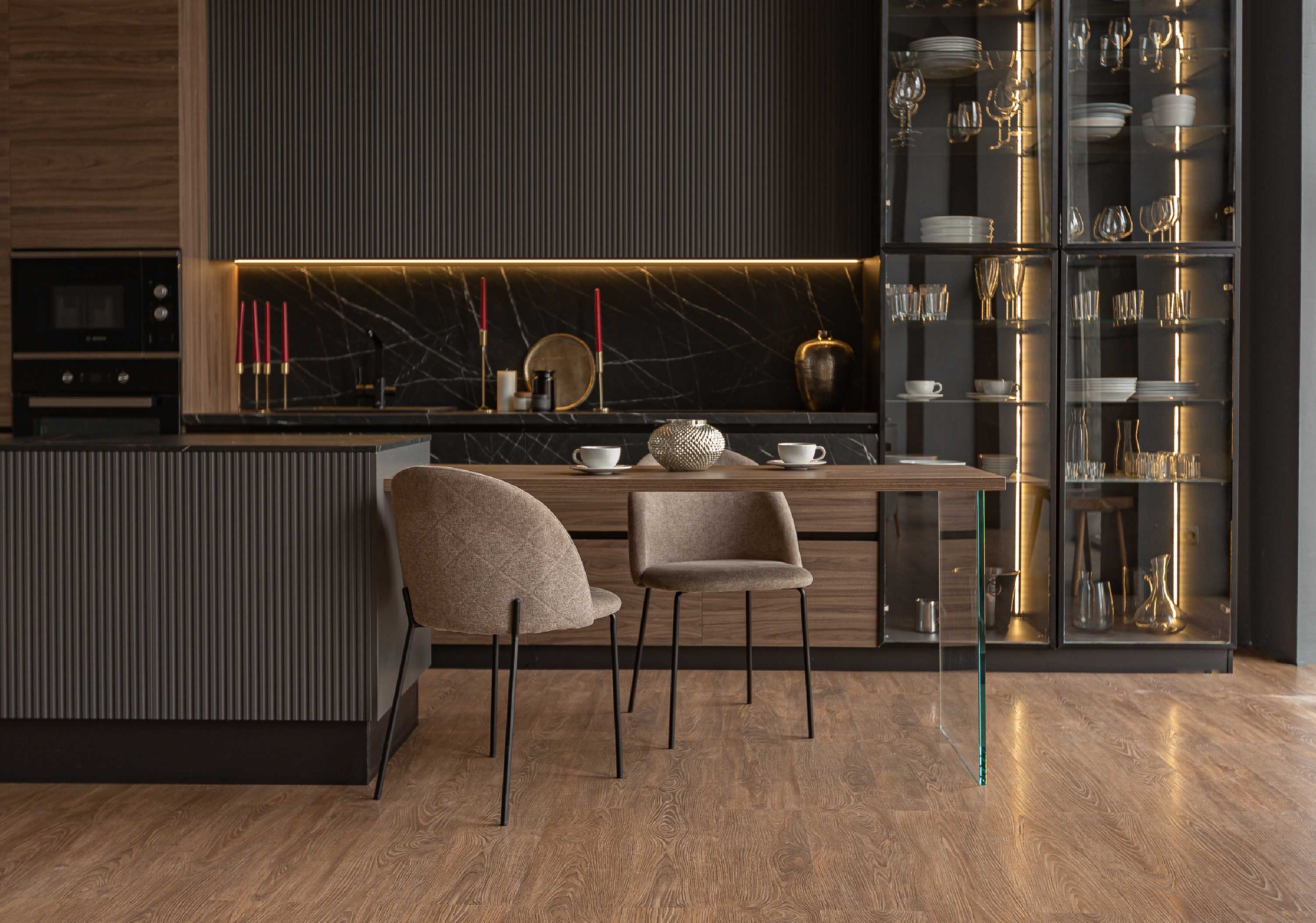 It's important to choose the appropriate kitchen storage for your needs in a well-planned kitchen, in addition to having enough storage space. For instance, deep drawers are frequently more practical for storing cookware, serving ware, and china than typical floor cabinets, which require you to go on your hands and knees to get items towards the rear of the cabinet. Take attention to the tiny elements as well. Parallel modular kitchens have ample storage space, also allowing the people to roam freely.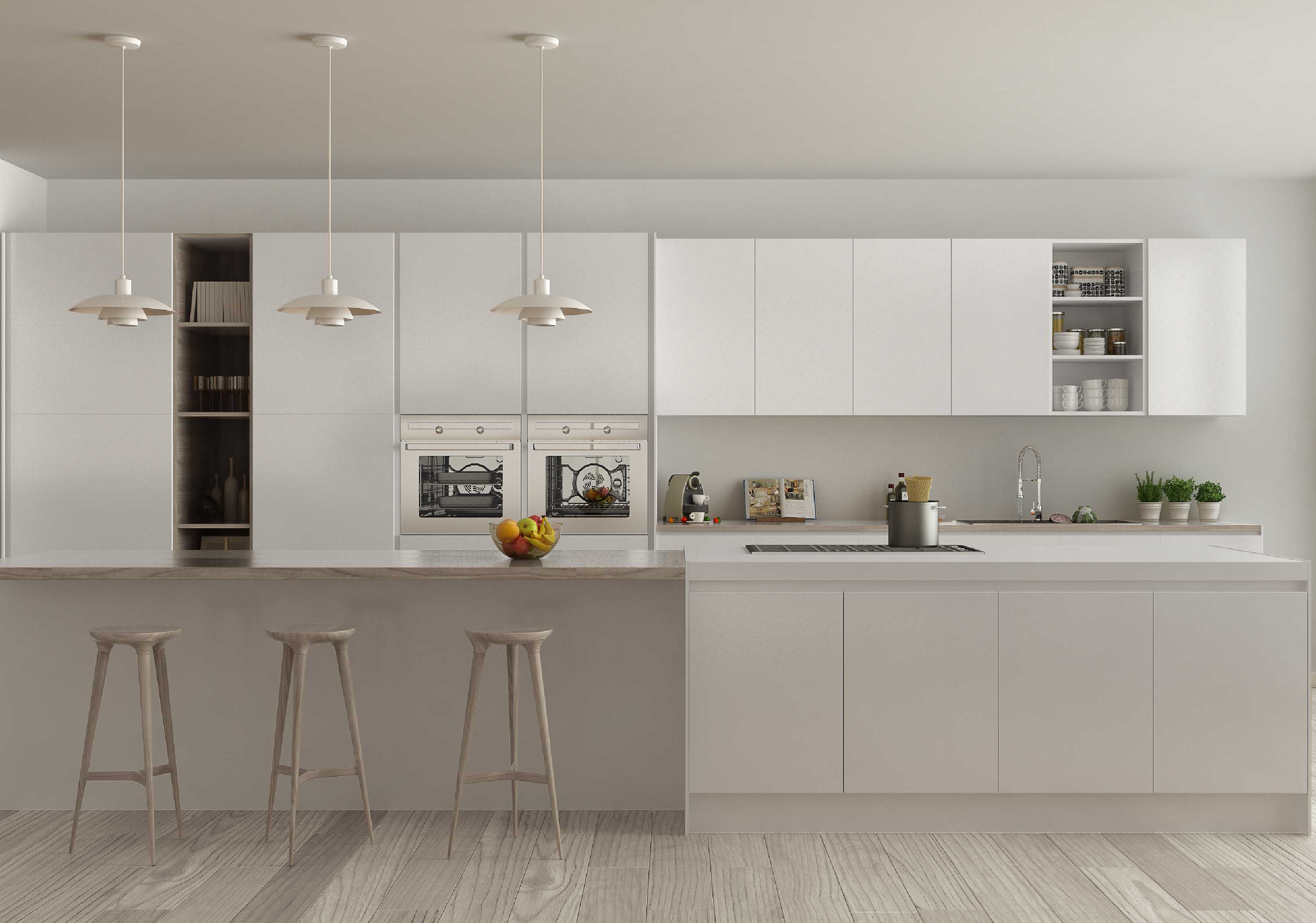 Consider whether you've designed storage for supplies like dry goods and spices adjacent to the cooking area.
The appropriate storage may make or break your space in a small kitchen, so pay close attention to these elements.
Modular kitchen interior design tips is not complete without making it innovative and technologically friendly! Of all, technological advancements result from current innovation, so kitchens will continue to become smarter and smarter. As some already do, monitoring and controlling appliances like refrigerators, ovens, and dishwashers remotely will become more common.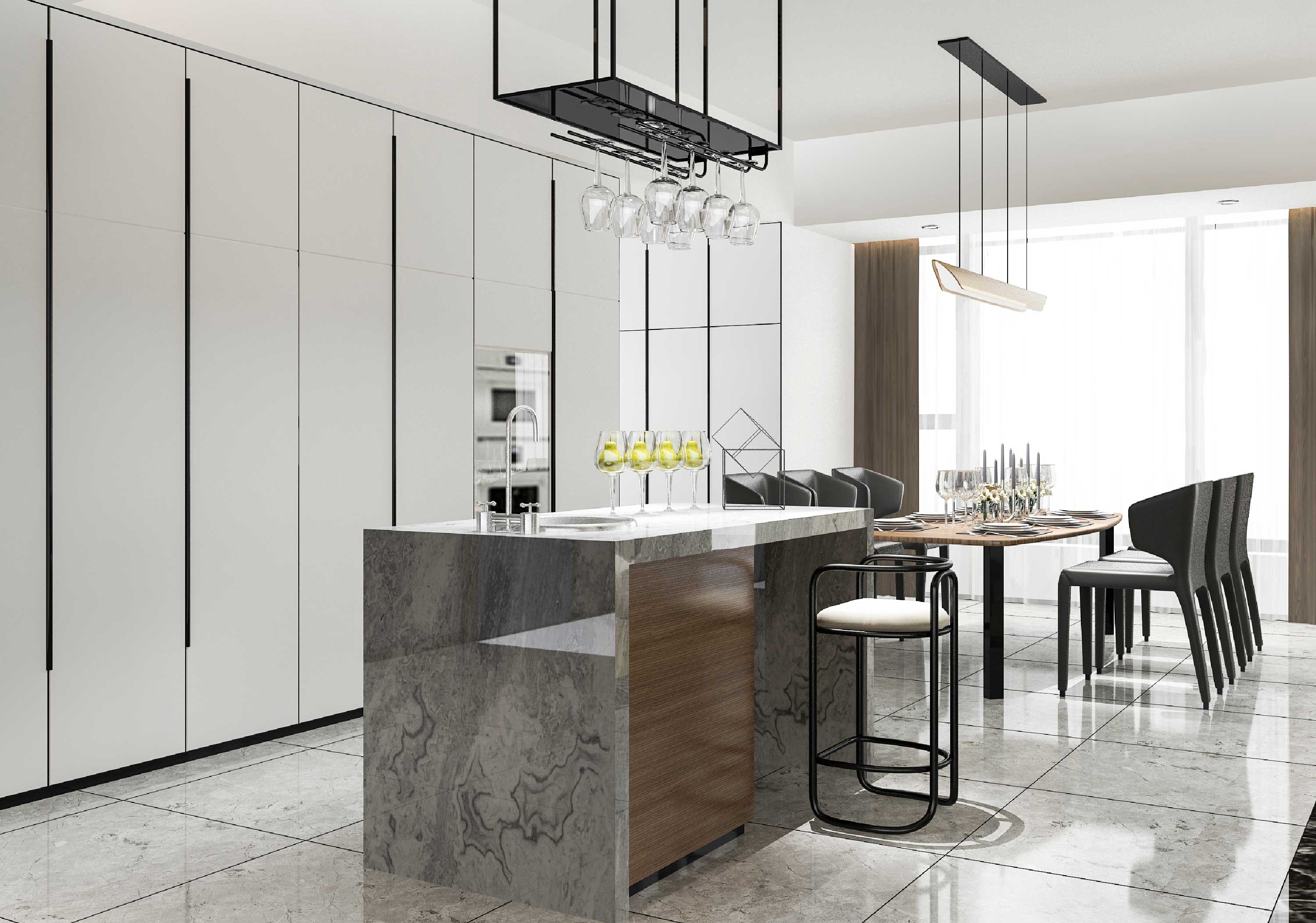 Add a dash of personality in the space
Giving your kitchen's interior design flair is all in the details, from choosing kitchen colors to building a gallery wall or selecting charming kitchen wallpaper designs. Giving your kitchen flair involves selecting the greatest kitchen window treatments, finding the best kitchen flooring, or just creatively arranging your family photos. The ease of movement and the way of organizing each element also depicts your personality style!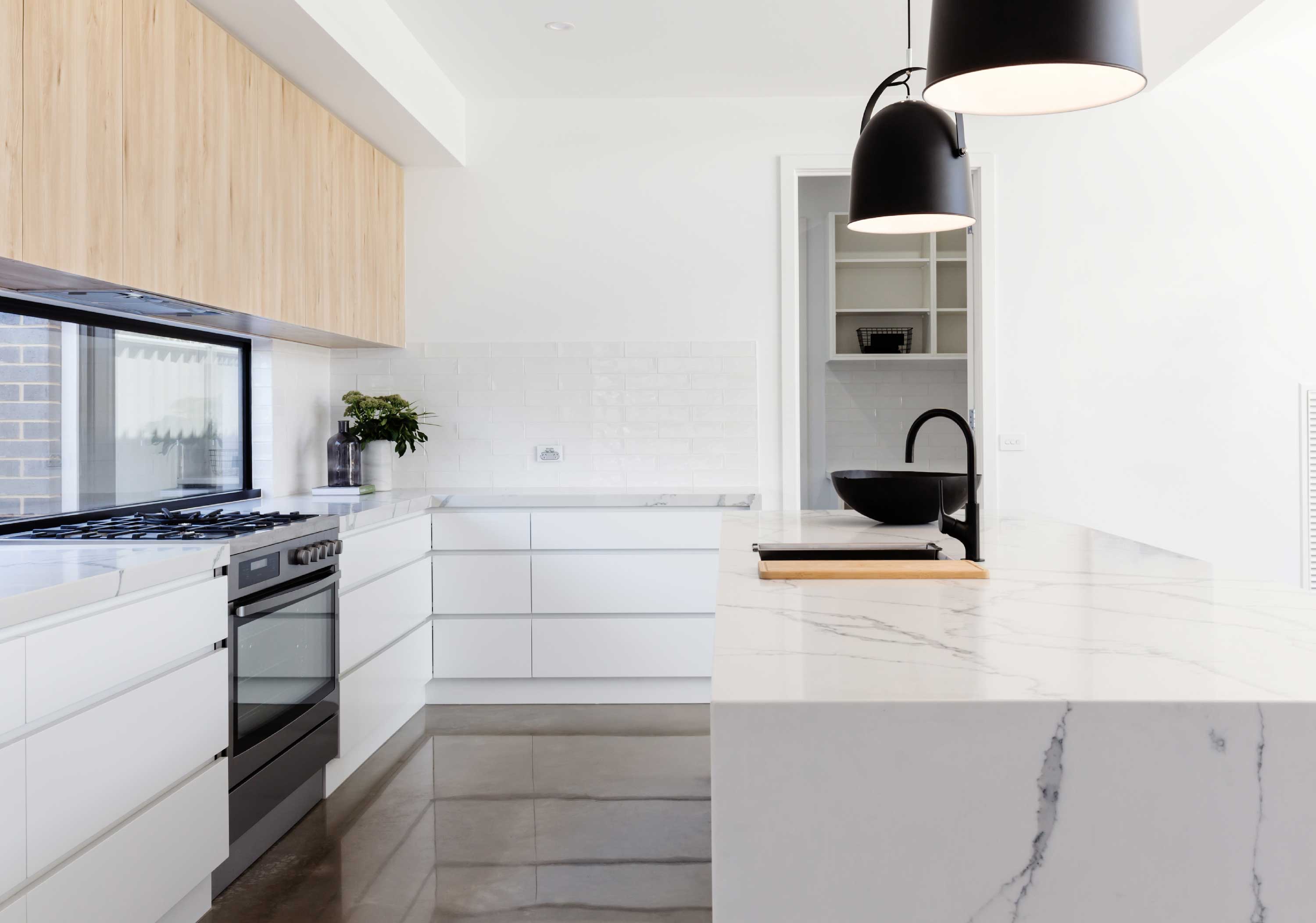 Putting your own mark on a kitchen will transform it from a showpiece to the center of the house, just as you would do with a living room.
Think of an upbeat kitchen flooring
Another aspect of designing a kitchen that must be taken into account at the planning stage is kitchen flooring ideas. Although a kitchen floor should be sturdy and ideally simple to maintain, it may also be a feature that improves the success and design of your space. Your budget and attitude towards character, beauty, and utility will influence the material you use.
In addition to aesthetic and design, there are three primary factors to think about when choosing flooring for your kitchen, specially for Indian Homes: safety, durability, and ease of cleaning. Food and drink spills and splashes are sure to occur, so choosing a material that is simple to clean is crucial, especially in busy households.
Today, many kitchens act as the center of the home, making it crucial to designate a suitable area for seating. Think of incorporating a breakfast nook with a comfortable couch or a kitchen island with bar seating. The work triangle in the kitchen plan should be proper and user compliant while it should also give the provision of adding seating.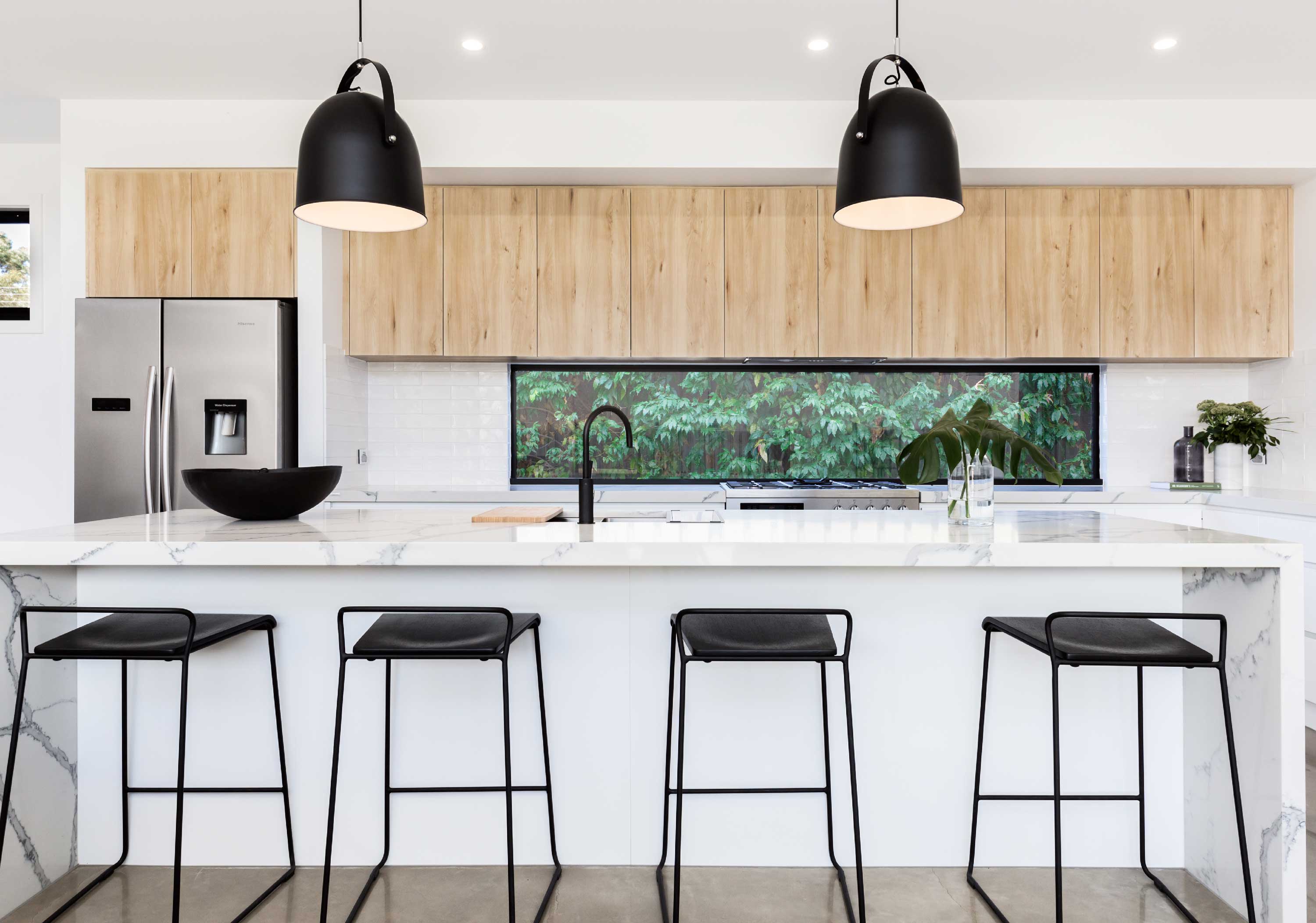 But, when you get your kitchen design ideas right, it can add value to your house while also creating a room that flows. This is what we refer to as a win-win situation. It can be difficult to distinguish between faults in kitchen design when planning a kitchen for the first time, so with these tips from Bonito Designs, we focus on which blunders to avoid and what to do instead.