Have you ever felt so happy to cook? Make your kitchen a wonderful place by bringing in wonderful interiors and exclusive galley kitchen ideas. Pick your favourite tips that would fit like a glove for your kitchen to make it an extremely wonderful place to work, cook and read.
Overlaid wall units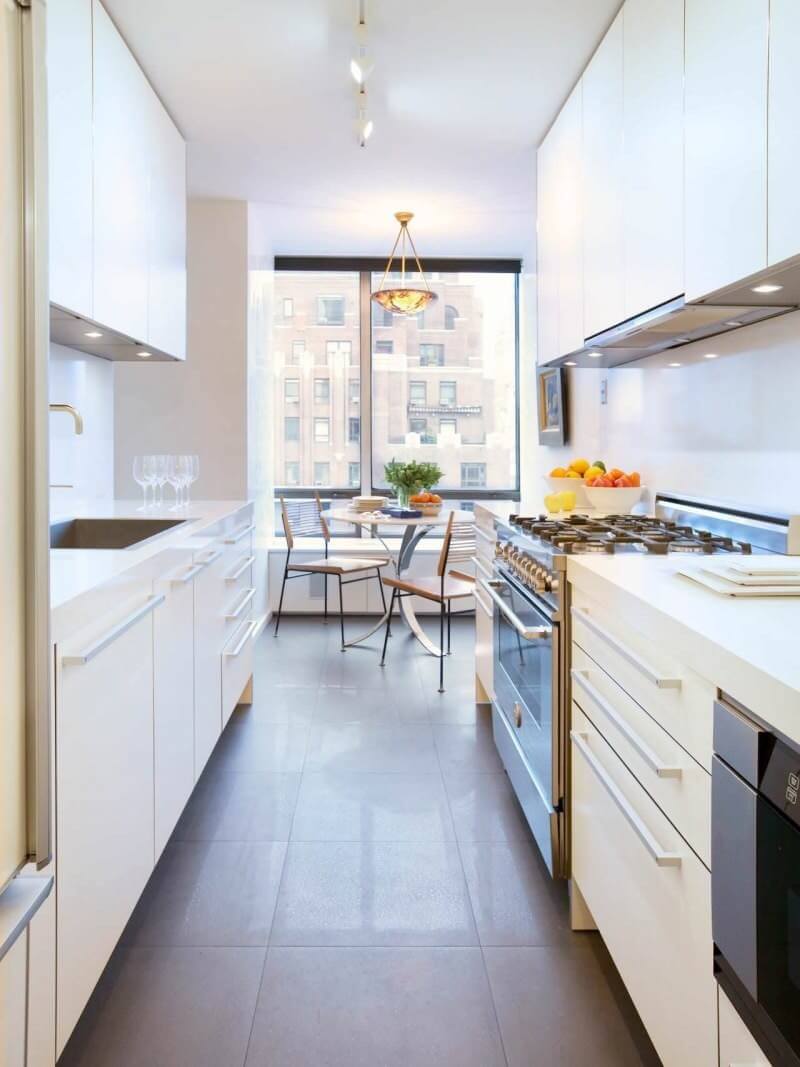 Source
Galley kitchens look amazing when it has glazed wall units, as it will create a realistic feel of having a corridor.
Creating a corridor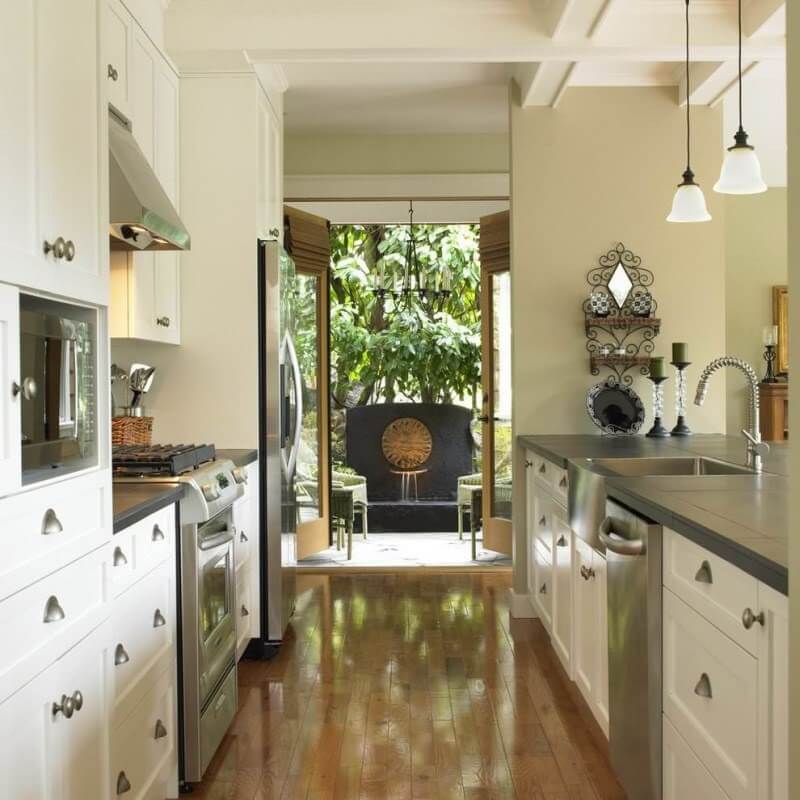 Source
If you are a nature lover, you can create a corridor at the end of your kitchen to rest yourself and have a sip of hot tea or coffee with lovely breeze and chirps of birds.
Extension at the end
Now, you can read and work while you cook. Wondering how?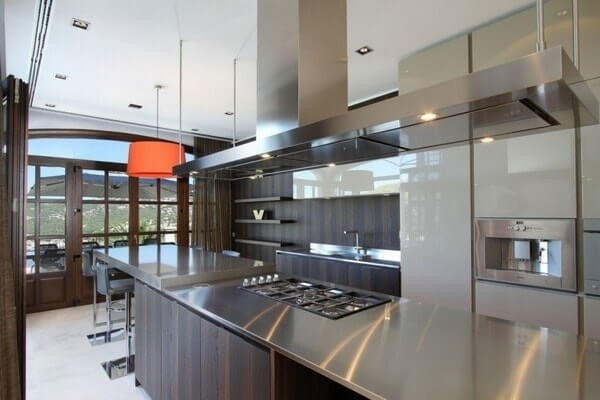 Source
Aye, it is possible if you allocate a space at the end of your galley kitchen.
Galley kitchen at a small space?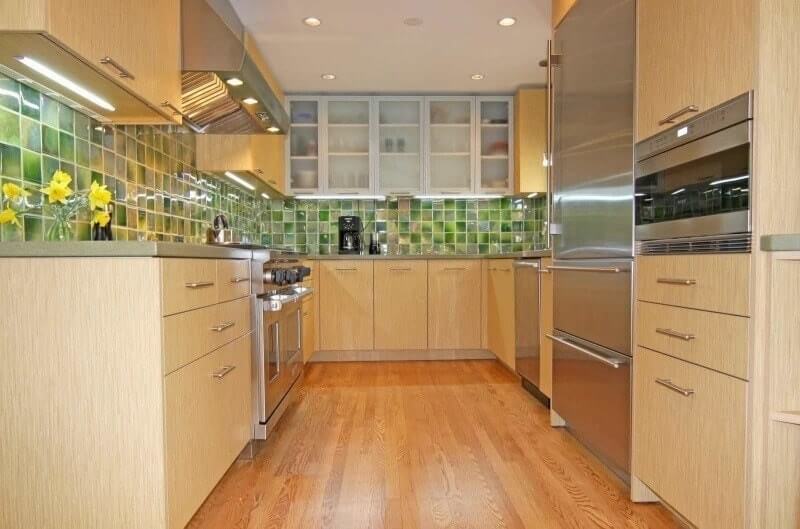 Source
Take a look at the minimalist galley kitchen designs and try this idea if you own a compact kitchen space.
Obscure runway units
How about having handle-less cabinets in your kitchen?
The beauty of having a galley kitchen is to have a obscure runway units throughout the kitchen space to make the entire space look neat and defined.
Island at galley kitchen
An island in the galley kitchen will add an appealing look to the entire space.
Source
Not just that, you can also use the island as a breakfast counter and also use it as a work station, abode to place electrical appliances, etc.
Lighting makes a difference
Do you know that lighting a kitchen can make it look so luxurious?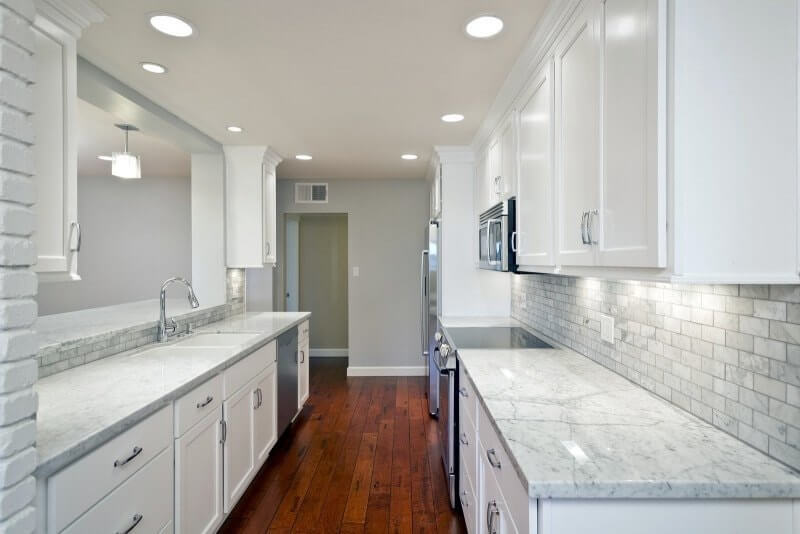 Source
Light it in such a way that the galley kitchen looks all the more shimmering bright due to amazing sense of lighting.
Round edged worktops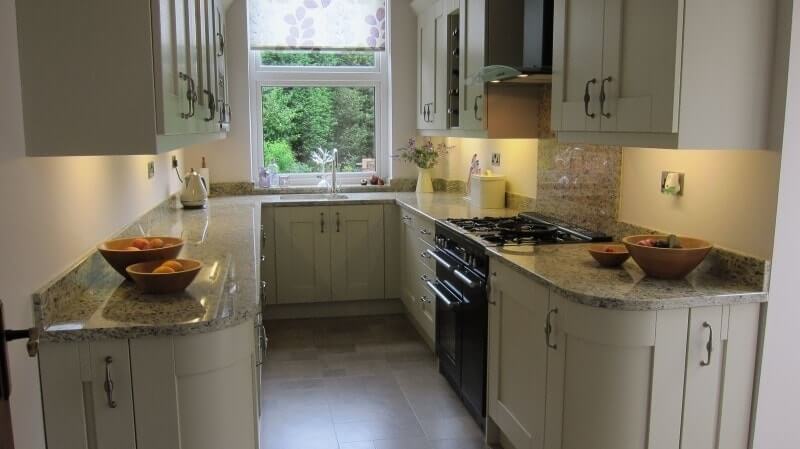 Source
Round edged worktops at kitchen will give your galley kitchen a different appearance and avoids space constraints.
Play with shades
Different shades of cabinets and walls in your kitchen will look awesome. Make your kitchen a better place to look and cook.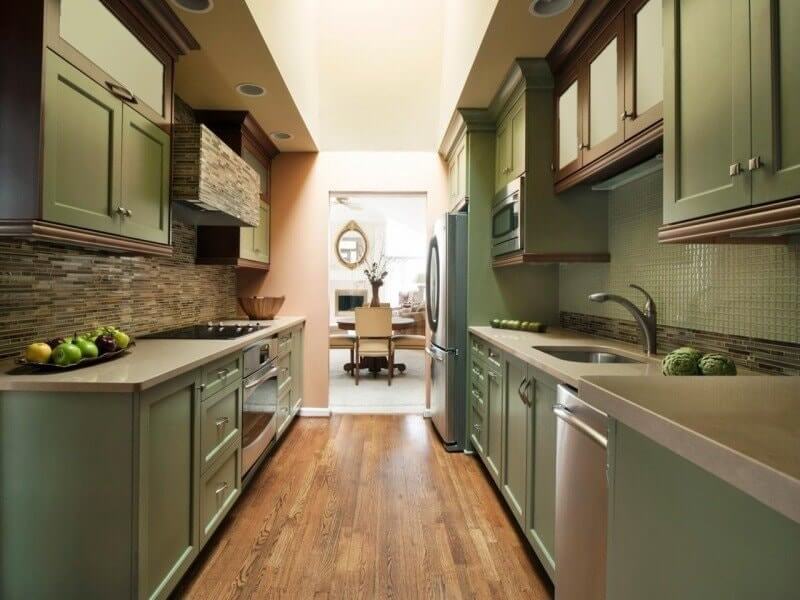 Source
Create magic using colours so that your galley kitchen look all the more attractive.
Balance in galley kitchen
Design your galley kitchen following any one of the design principles.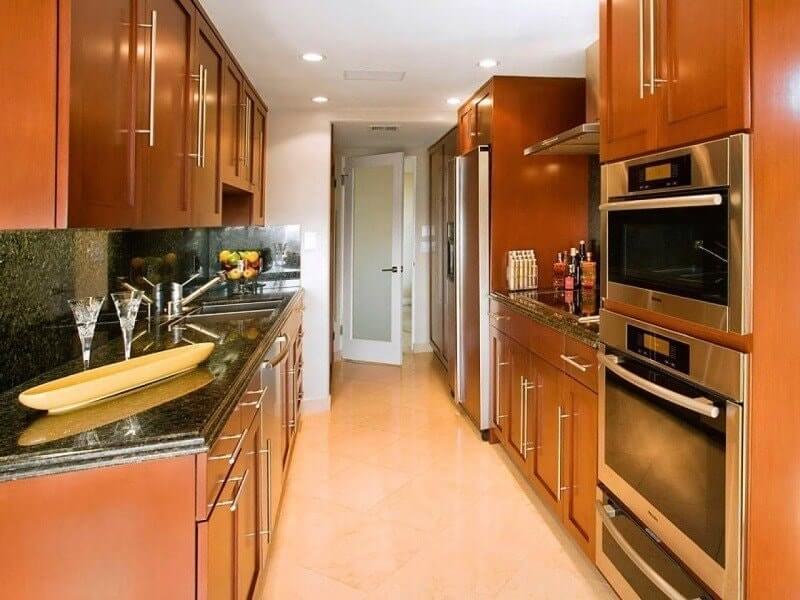 Source
When you use balance while designing the kitchen, you can save a lot of space and also improvise the look of your kitchen.
Luxury ceiling designs
Luxury ceiling can look great when used in the galley kitchen.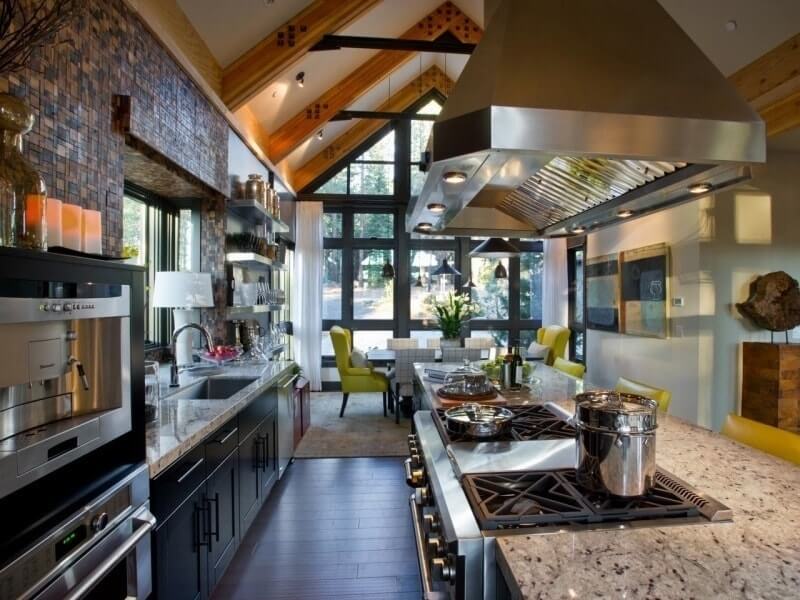 Source
Place the island cabinet right under the ceiling so that the kitchen has a symmetrical balance maintained throughout.
Pick any of your favourite ideas to adorn your galley kitchen and make your cooking space more adorable.