While traditional kitchens will probably never go out of style from Indian homes, there are a lot of new design trends coming up for 2020 that will make you try out these new trends. With unlimited ways to be on trend this new decade, one should consider 2020 as the year of the kitchen!
Even if you've already picked out your appliances and hardware, there are ways you can dabble with a whole range of colors without messing up your aesthetics. Or why not go for a more "sustainable" and "eco-friendly" route this new decade with greener solutions for your cabinets and shelving. Add in more personal touch with handmade tiles that your interior designer will be more than happy to help you acquire. Impress your guests with stylish quartz countertops that are quickly becoming an affordable and low maintenance alternative to old-school marbles. New trends are also popping up in terms of sleeker cabinetry as well as crockery units to display your finest china. Here is how you can implement all the best kitchen trends of 2020 and make your brand new kitchen look modern and expensive:
Sunny Hues
Long gone are the days for getting dark hues to dominate your cooking space. Bright sunny shades like pastels and whites are making a comeback this season. The Pantone color of the year 2020 is the Classic Blue – a vibrant color that will help add spark to your space. In the process, don't forget the 5th wall for your kitchen – the ceiling. The best place to add a fun pattern to complete the entire vibe of the kitchen.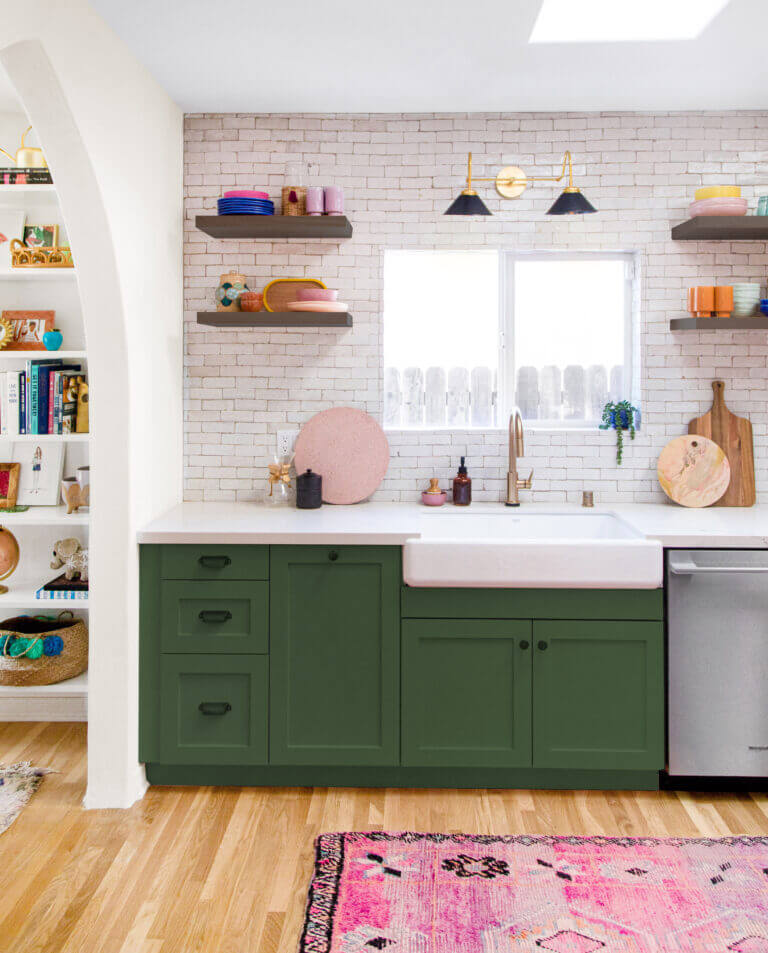 Bold Backsplashes
If you're one to not dedicate to using colors widely in your kitchen, you can opt for bold backsplashes that can contrast well with your aesthetics. Backsplashes can span the entire wall, be a pop of color behind a range or can help you cover the area between countertops and cabinets. Porcelain and ceramic are the best water-resistant material that our designers will recommend you to choose from. They come in a variety of eye-catching colors and finishes that will have you spoilt for choices.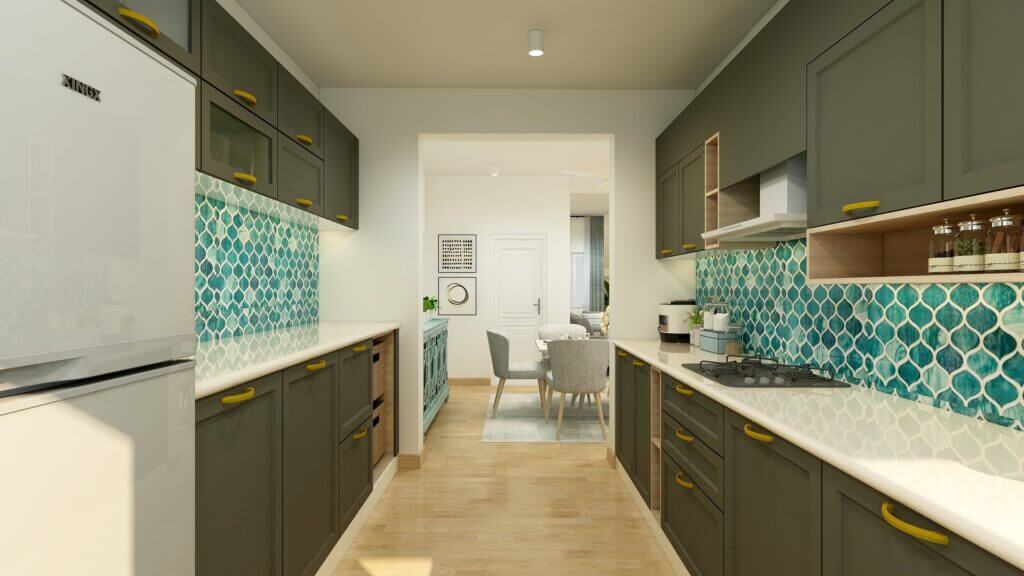 Quartz Counter-tops
While marble will always stay a classic choice for countertops, quartz is becoming a trending material. Quartz gives the effect of natural stone, while the engineered version of quartz can uplift your dining and cooking experience by looking more polished and being less prone to stains. All this elegance does not mean that it comes with a hefty price tag – quartz is considerably affordable than most marble.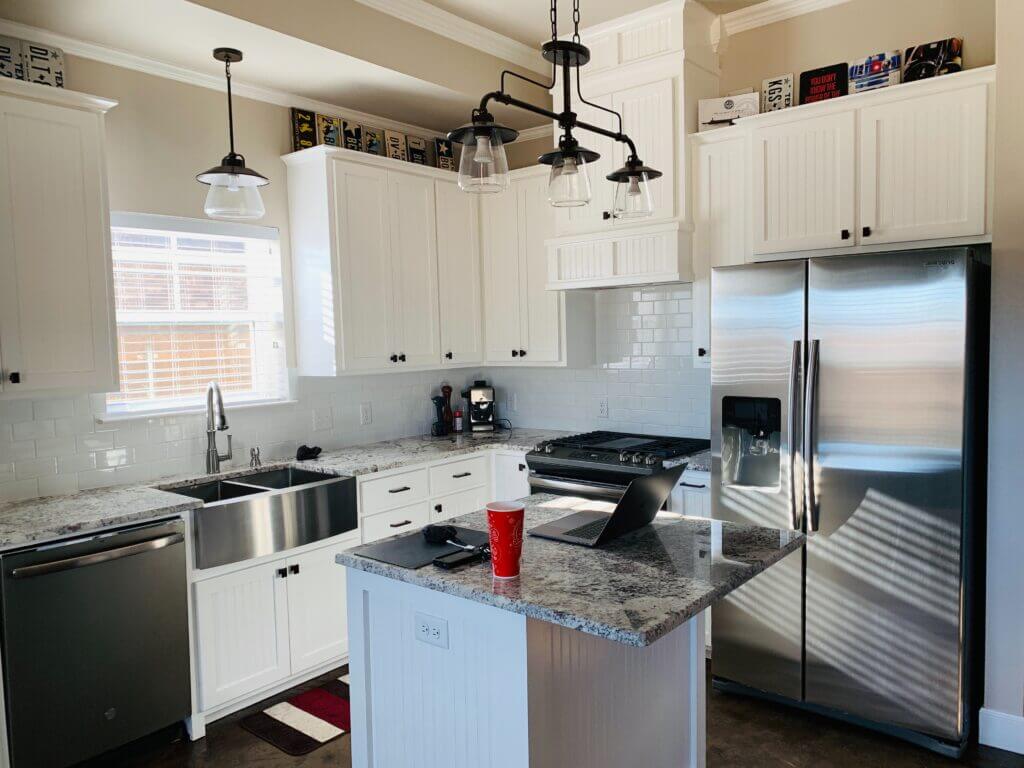 Handleless Modular
Smart kitchens have been in demand for Indian kitchens ever since they were introduced in the last decade. And the demand seems to continue for this decade too – but with a stylish upgrade. For a clean look and ease in operation, modular design companies are putting out handleless finishes with superior mechanisms. These setups give the space a uniform and smooth finish and also help you in any kind of busy hands situation.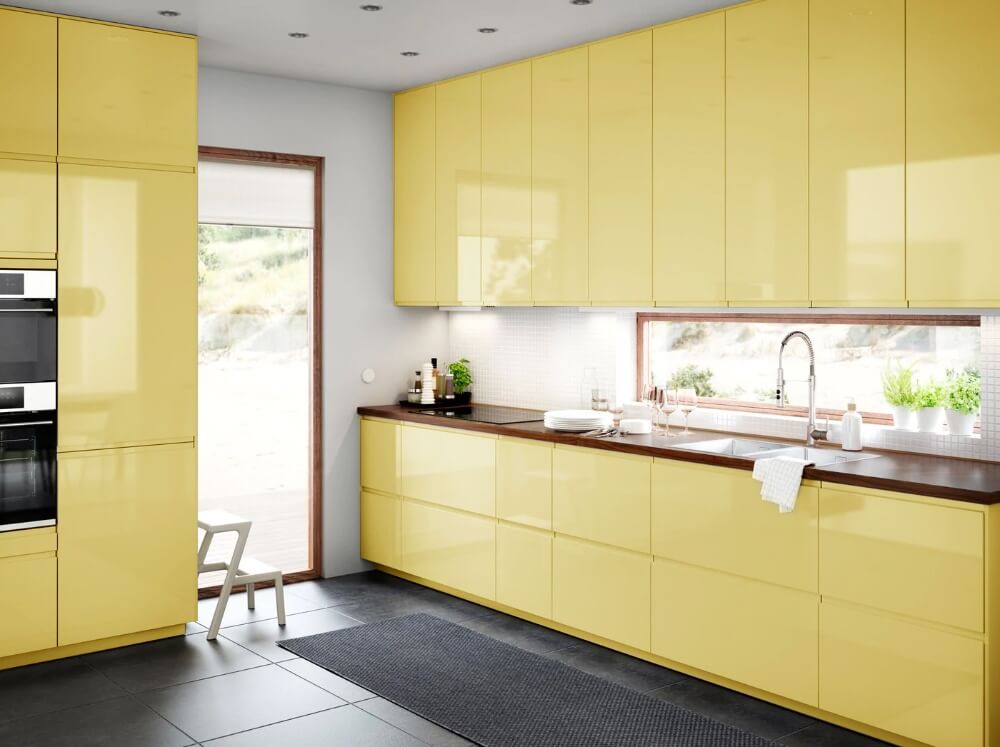 Dedicated Cupboards
A trend that we have seen in every American household is finally making its way to Indian homes. Many new homeowners have requested for a dedicated cupboard specifically for either storing and preserving foods, that don't need to be refrigerated, or a stand-alone display for all their precious chinawares. The storage for dry goods or the pantry can be large enough to house the majority of the stuff or be small enough to keep minimal things organized.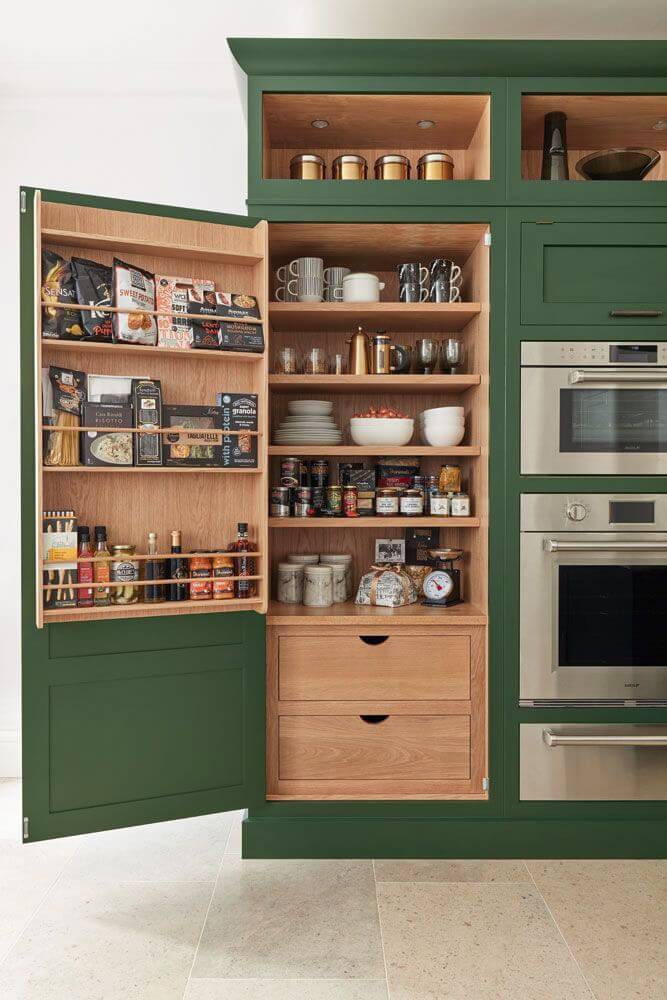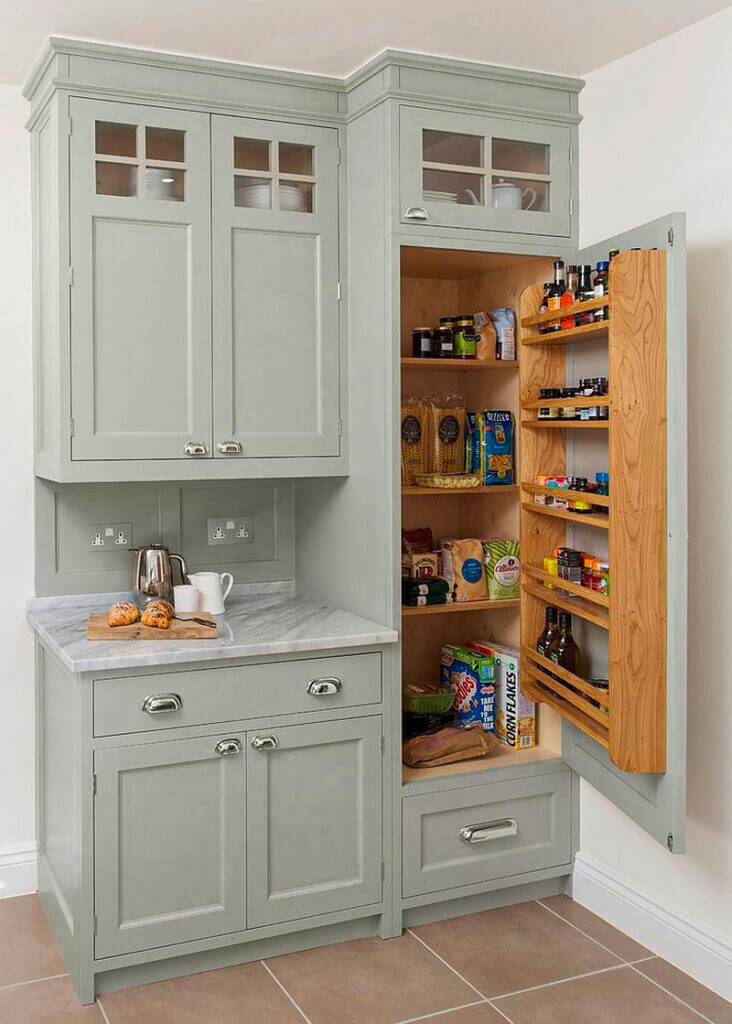 Sleek Cabinetry
If you're the traditional kind and prefer the old-school charm of cabinetry, don't think that there are no trends for you. Glass paneled cabinets in two tones are making a come this season. And also for the concealed cabinet lovers, sleekness is in. Sleek cabinet doors reduce chances of any overhead accidents while in a rush, and of course, look stylish. You can customize the color scheme as per your likeness and they will be the perfect accompaniment to your shiny new appliances.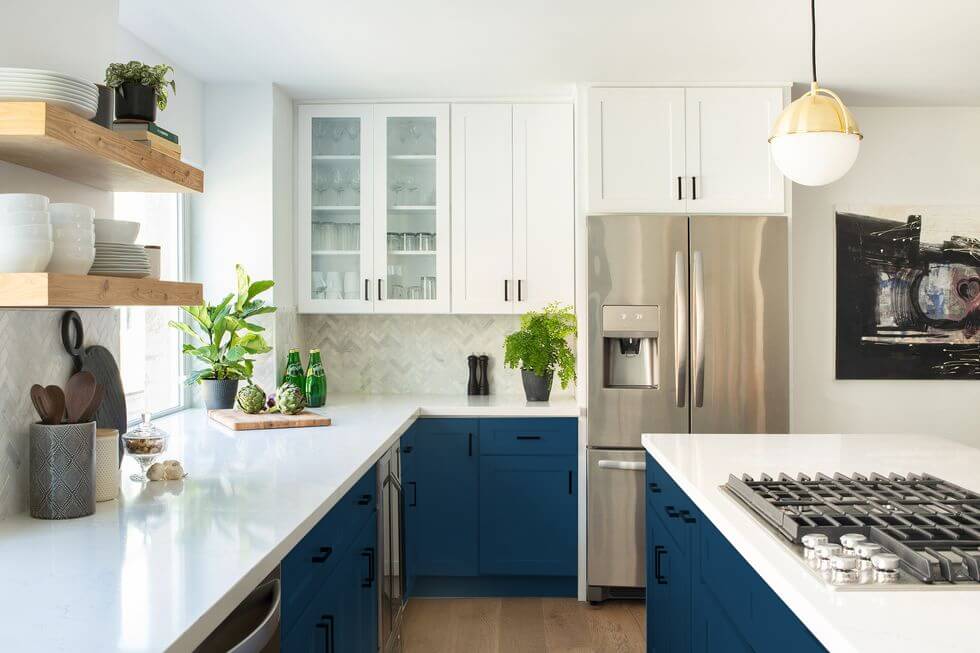 Adapting to entertain
Bring the surprise with a converting space and designs that cater to your needs. A breakfast counter can easily be transformed into a bar counter for your house parties. Stylish high chairs can also work for both purposes. If you have an open living and kitchen area, this is the best way to make use of the ample space to host your guests. Display your stock in a stylish open cabinet style adjacent to the counter and you're all set to whip up your signature drinks.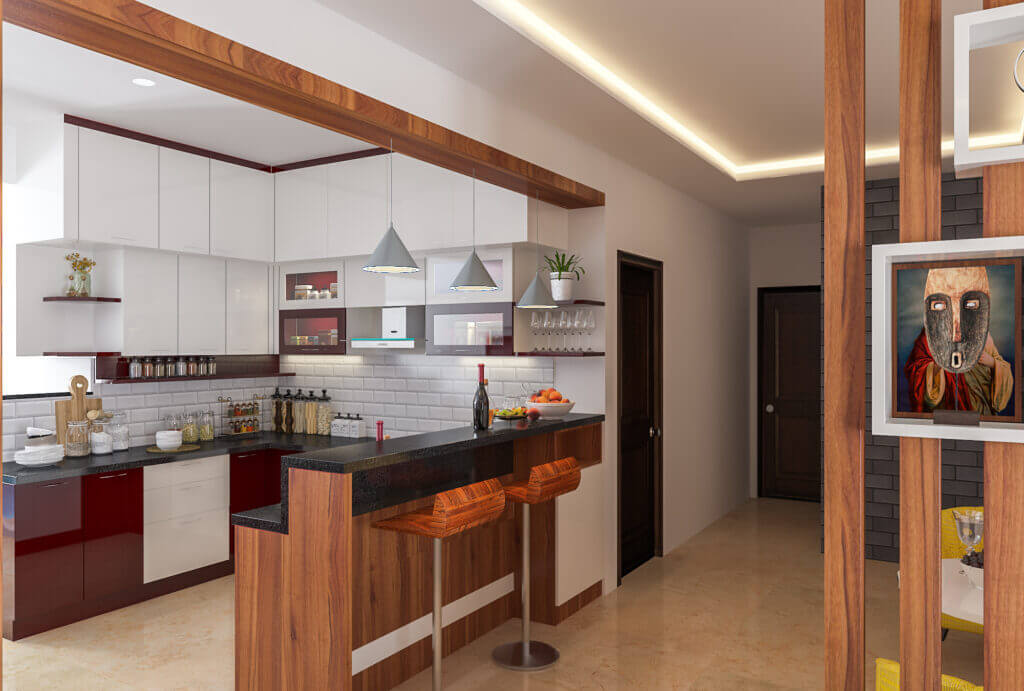 And many more trends are popping up daily. As the decade of changing trends and new concepts, 2020 will be the year when you get your very own modern kitchen to cook up your best dishes in a relaxed mode. If you are thinking of getting yourself a new home with a brand new trendy kitchen, we can help from planning to selecting the best products and trends for you. Call us at 8066085646 to book your appointment today!