Modern kitchens are an essential part of daily life and entertaining for special occasions, frequently serving as family rooms, offices, and media centres as well.
There are materials available in cabinets, kitchen countertops, and fixtures in all the fashionable design eras, from Old World to Modern, City Chic to Country style, to satisfy the expanding demand for show-stopping kitchens. Additionally, you don't have to settle for what you can see in kitchen showrooms.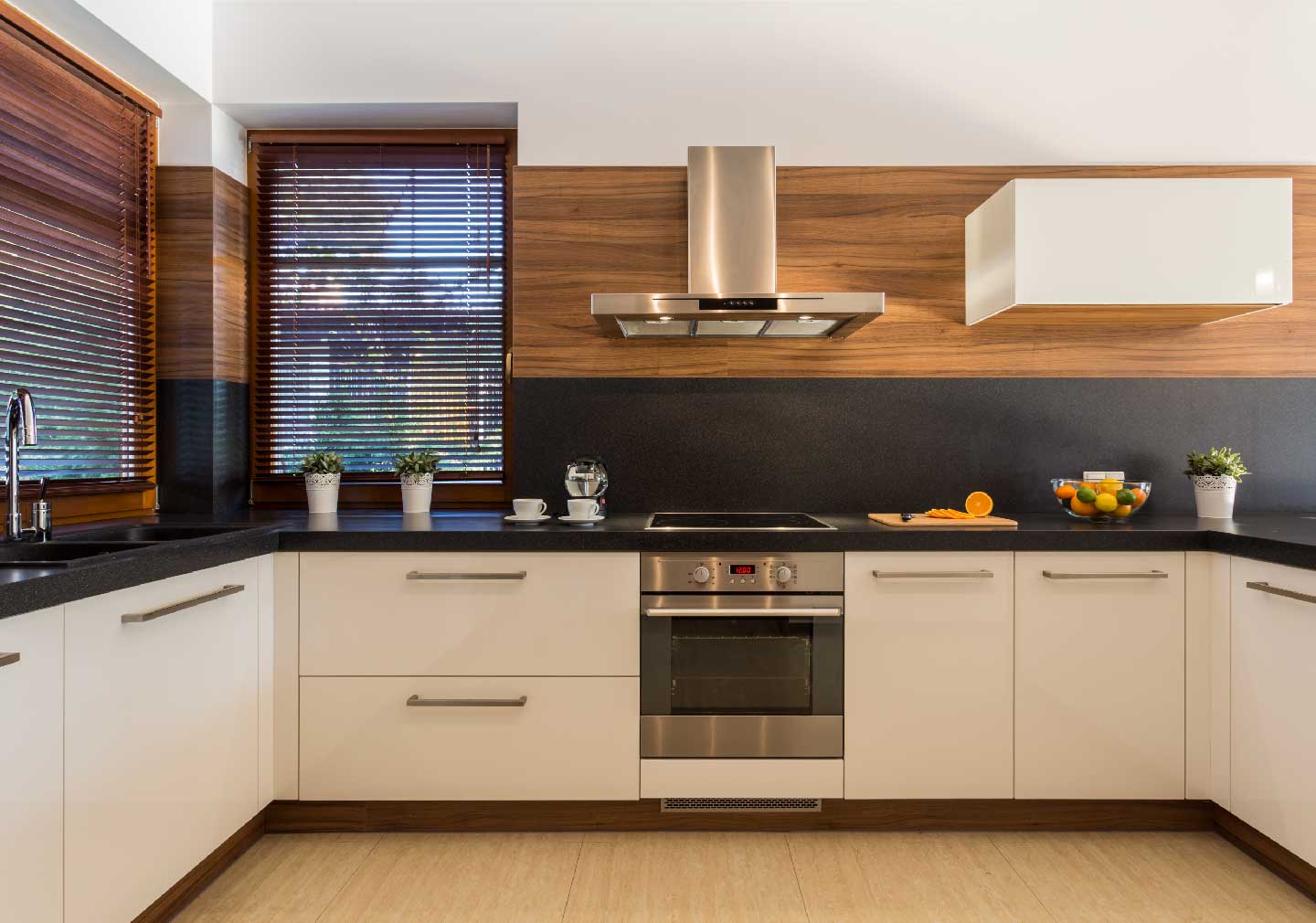 If you're upgrading your kitchen design, there are many different styles to take into account.
Creating a look that is contemporary, traditional, transitional, farmhouse-style, or another design is conceivable, and picking the right cabinetry type is essential to achieving the intended aesthetic. Amongst all the elements kitchen cabinets are a key component, and well-made ones will last for a very long period in your house.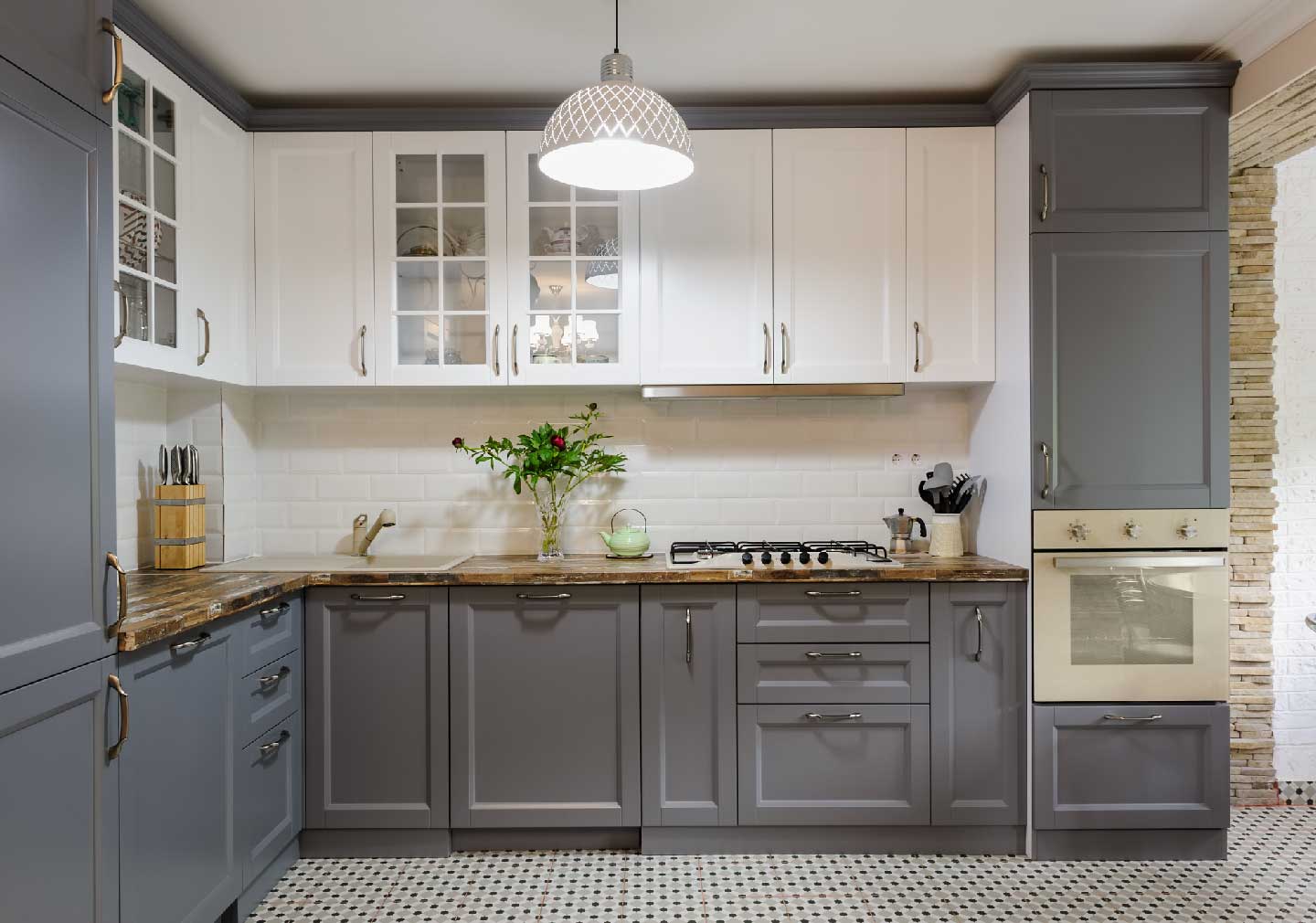 They believe that you become what you eat. Consider what your well designed kitchen and dining area reveal about your character, way of life, preferences, and hobbies.
A well-thought-out kitchen design plan is a fantastic way to personalise the look and feel of your home. The kitchen should reflect your wider aesthetic while also preserving comfort and cooking functionality because it is the heart of the home.
This blog for kitchen styles for today includes furniture, fixtures, colour schemes, and décor items to help you nail your aesthetic. Use it as inspiration for your ideal kitchen style.
Top 10 kitchen styles- Which one is yours?
Bygone are the days of kitchens serving as dull workstations. Style is something you can see rather than describe, and the image that inspires you the most often may surprise you. Think you understand your kitchen's style? See these guides to 10 popular kitchen design styles by Bonito Designs, then let us know which one is the best for your space!
Even in an urban setting, open and welcoming country kitchens let you experience the feeling of a weekend trip right in your own house. Popular trends include farmhouse tables, kitchen countertops, kitchen flooring and cabinetry that resembles furniture, and an eclectic mix of finishes helps give a space a cosy, lived-in look. The country way is to combine colours rather than match them; country colours span from primary red, yellow, and blue to ageing tones of cream, greys and soft yellow. Rustic colours also look fascinating in this set up!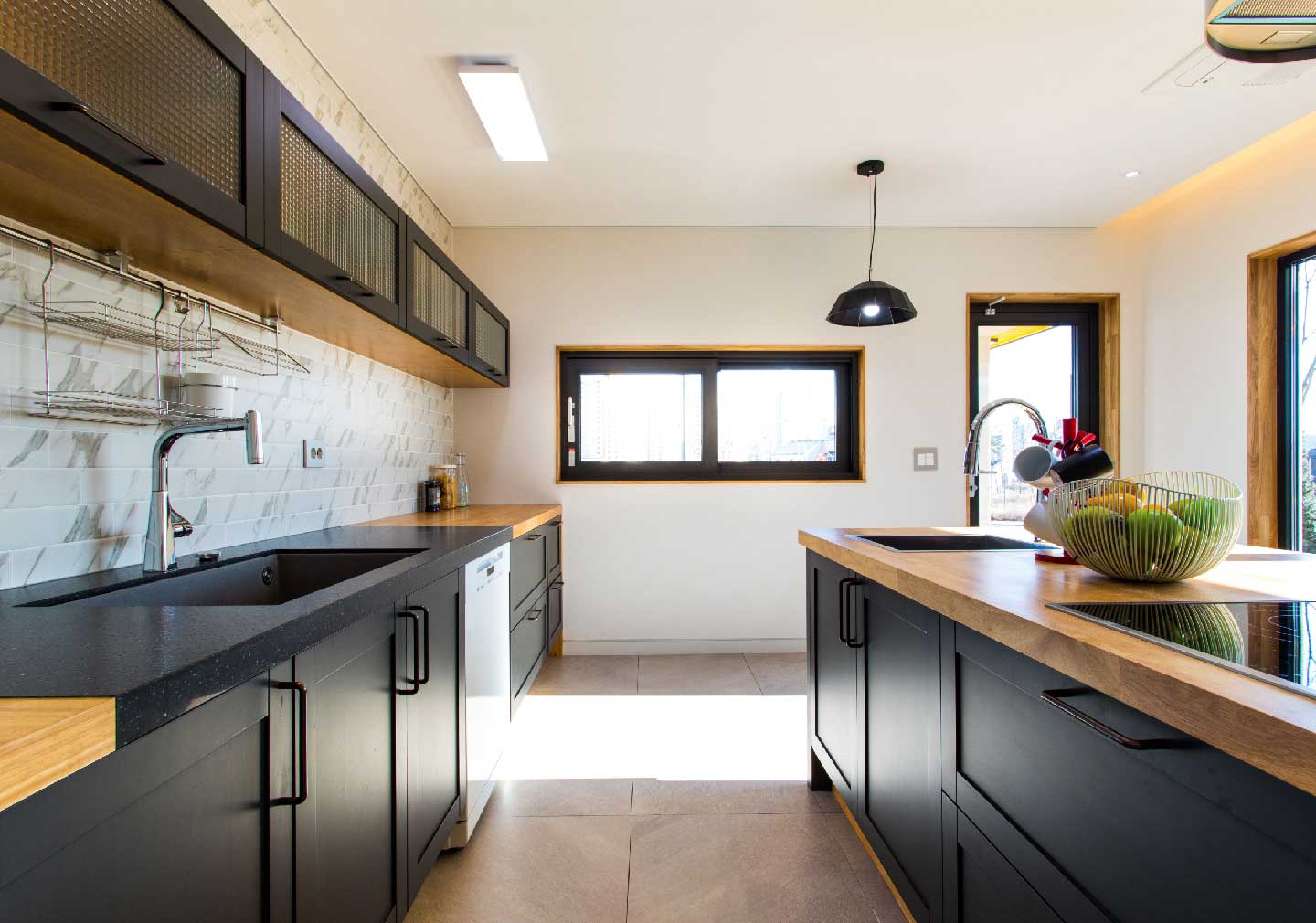 A delightful and rustic design motif that brings the countryside into your home is the farmhouse kitchen design style. It has vintage-style cabinetry, exposed wooden beams, wood floors, and worktops made of natural stone. Sustainable accents like woven baskets, rustic signage, and antique jars are also included into this design motif.
Bring in the modern vibes in
Although there are many different definitions of "modern," yet sleek cabinets, simple hardware, vivid horizontal lines, and less ornamentation with natural beauty of the materials are frequently associated with modern kitchen designs.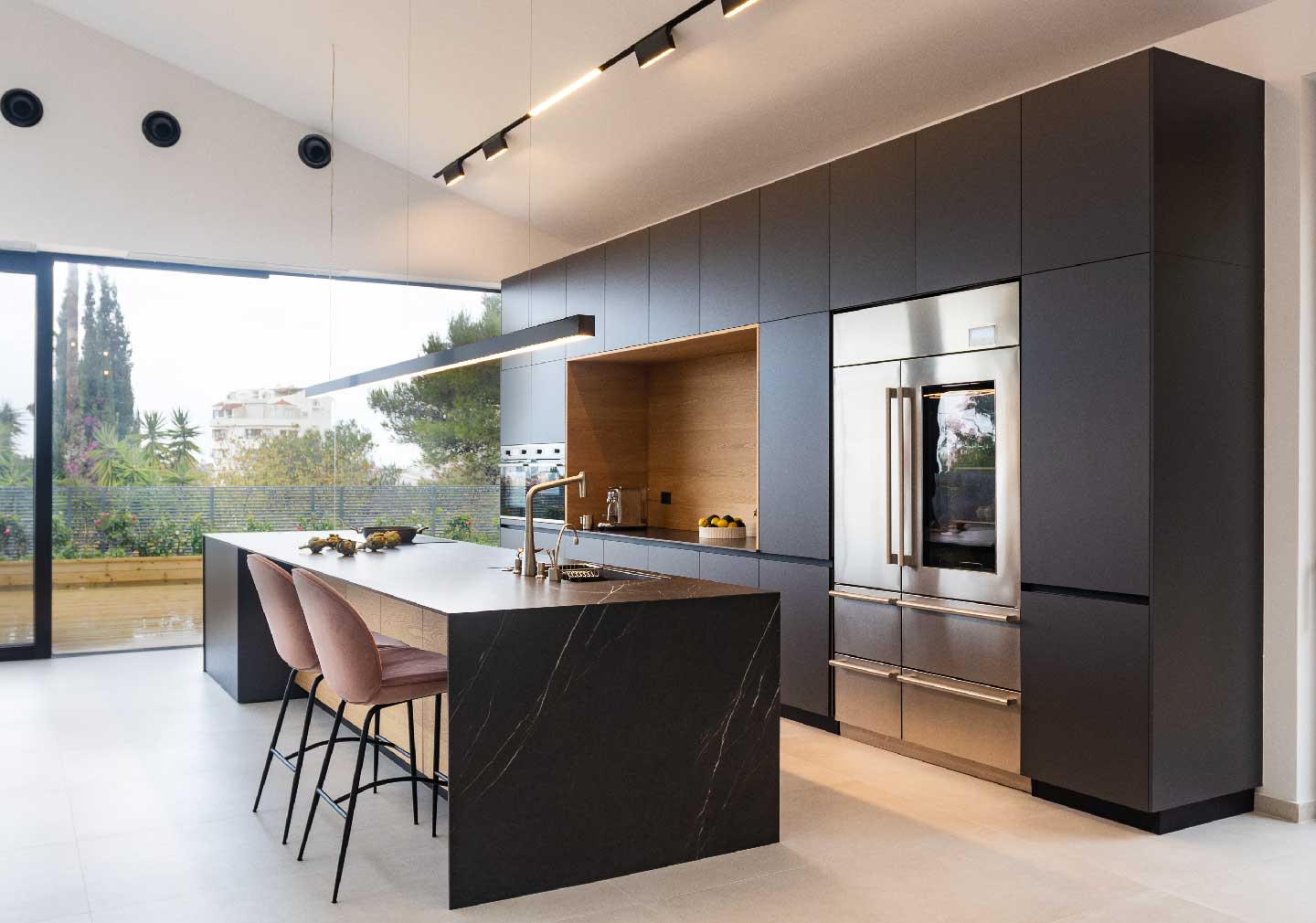 Smooth, uncluttered lines and a minimalist aesthetic define modern kitchen design style. It has an abundance of natural light, straightforward colour schemes, and a mix of materials including glass, metal, and stone. In order to improve the efficiency of kitchen tasks, this design concept also combines cutting-edge technology, such as touchless faucets and smart appliances.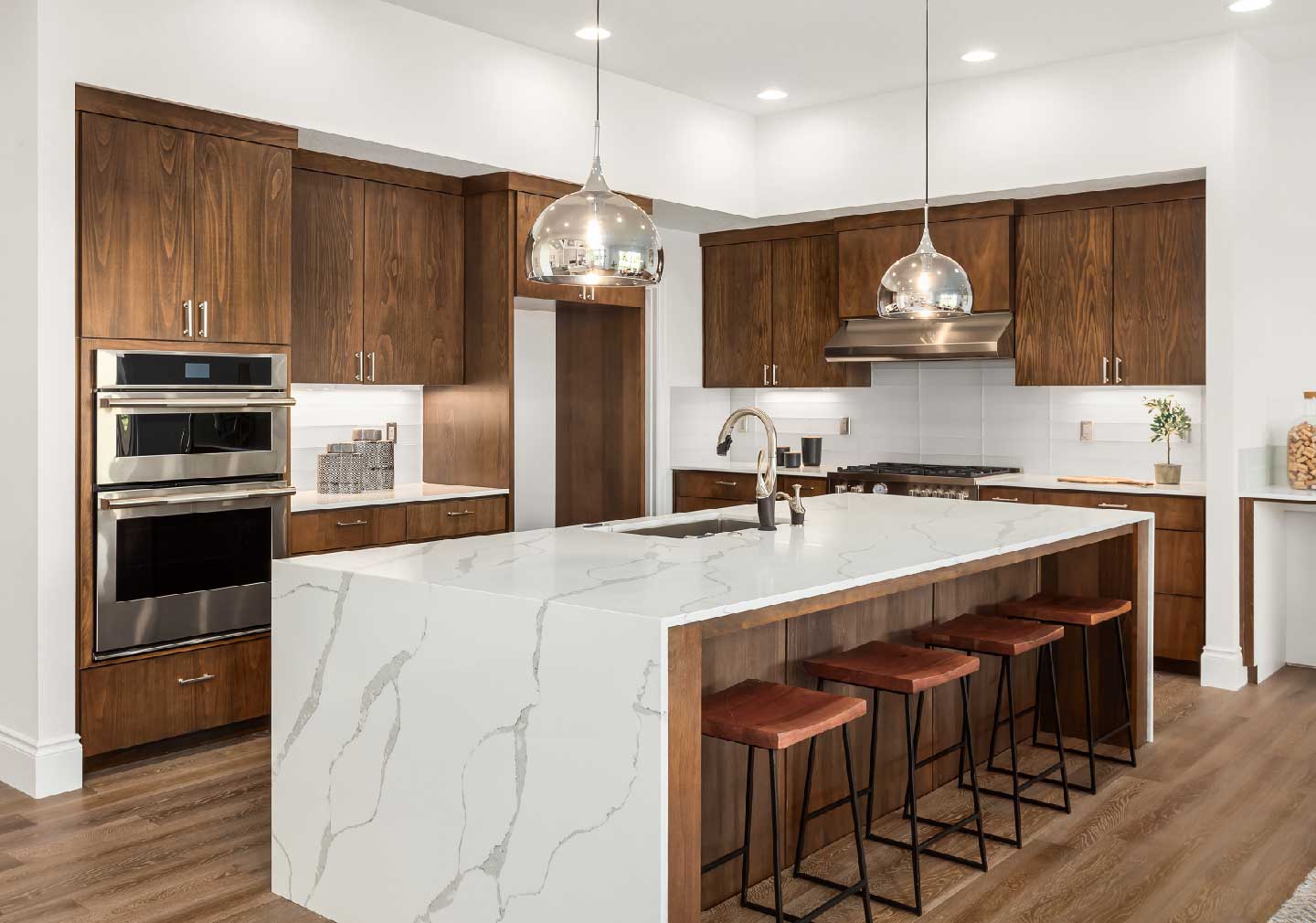 In the middle of the 20th century, Scandinavian design swept across Europe and America, travelling hand in hand with the rise in modernism's popularity. The fact that it continues to be popular shows how timeless this style is.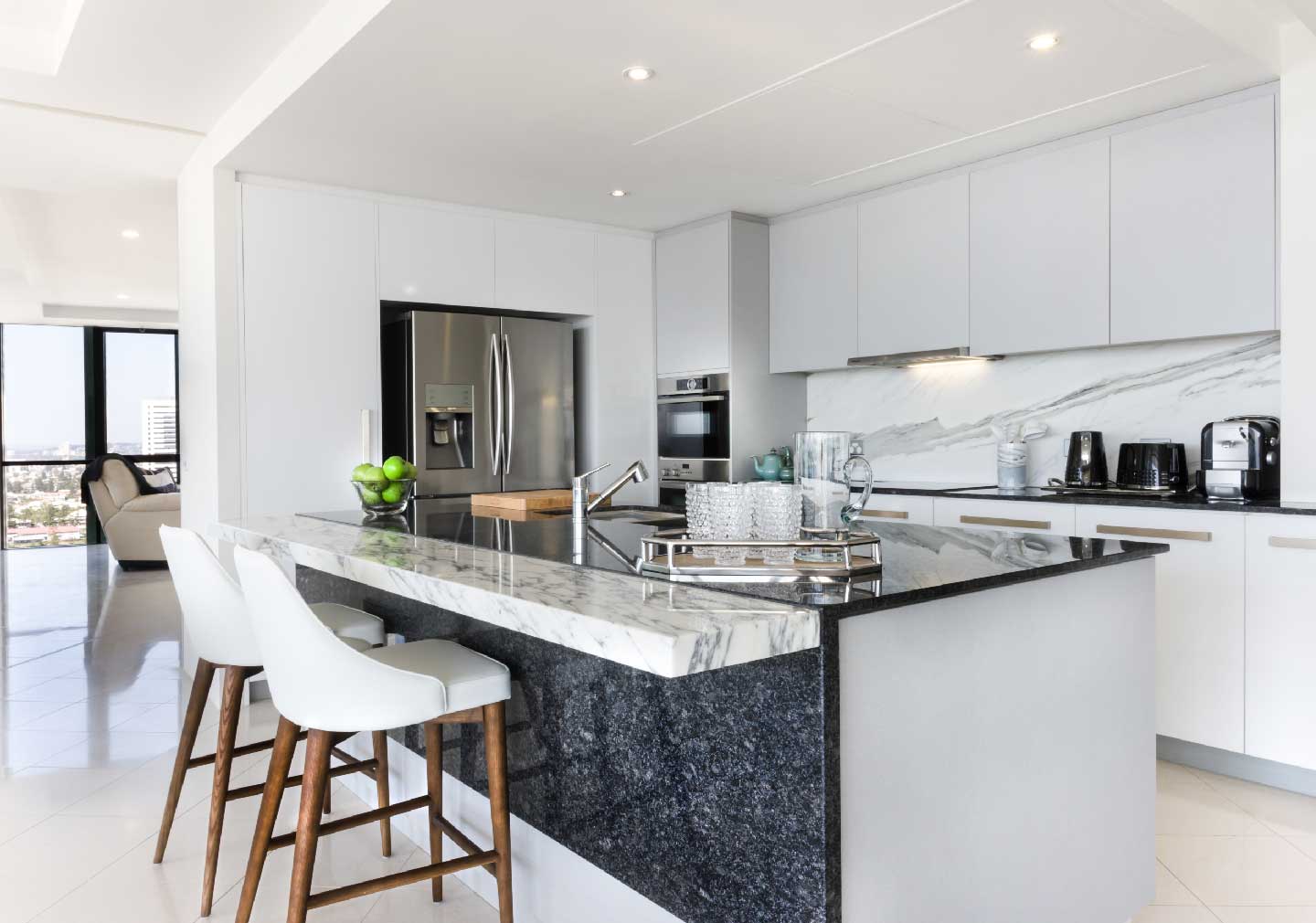 Clean lines, functionality, and simplicity are characteristics of Scandinavian design. A Scandinavian kitchen will have light hues, unfinished wood, and little other decoration. The appearance is overall light, spacious, and uncluttered. Large windows are used in this design motif to let in as much natural light as possible, which is another element that is stressed in the scandi kitchen essentials list.
Make it look contemporary industrial
Raw elements like metal, concrete, and brick are used in the industrial kitchen design, which is motivated by the industrial era. Overall look of industrial design is contemporary, and edgy. Along with open shelving, exposed pipes, and simple decoration, this design theme. Although the first things that come to mind when considering industrial design are leather, dark metals, and exposed brick, adding lighter tones will give your kitchen design style a contemporary appearance.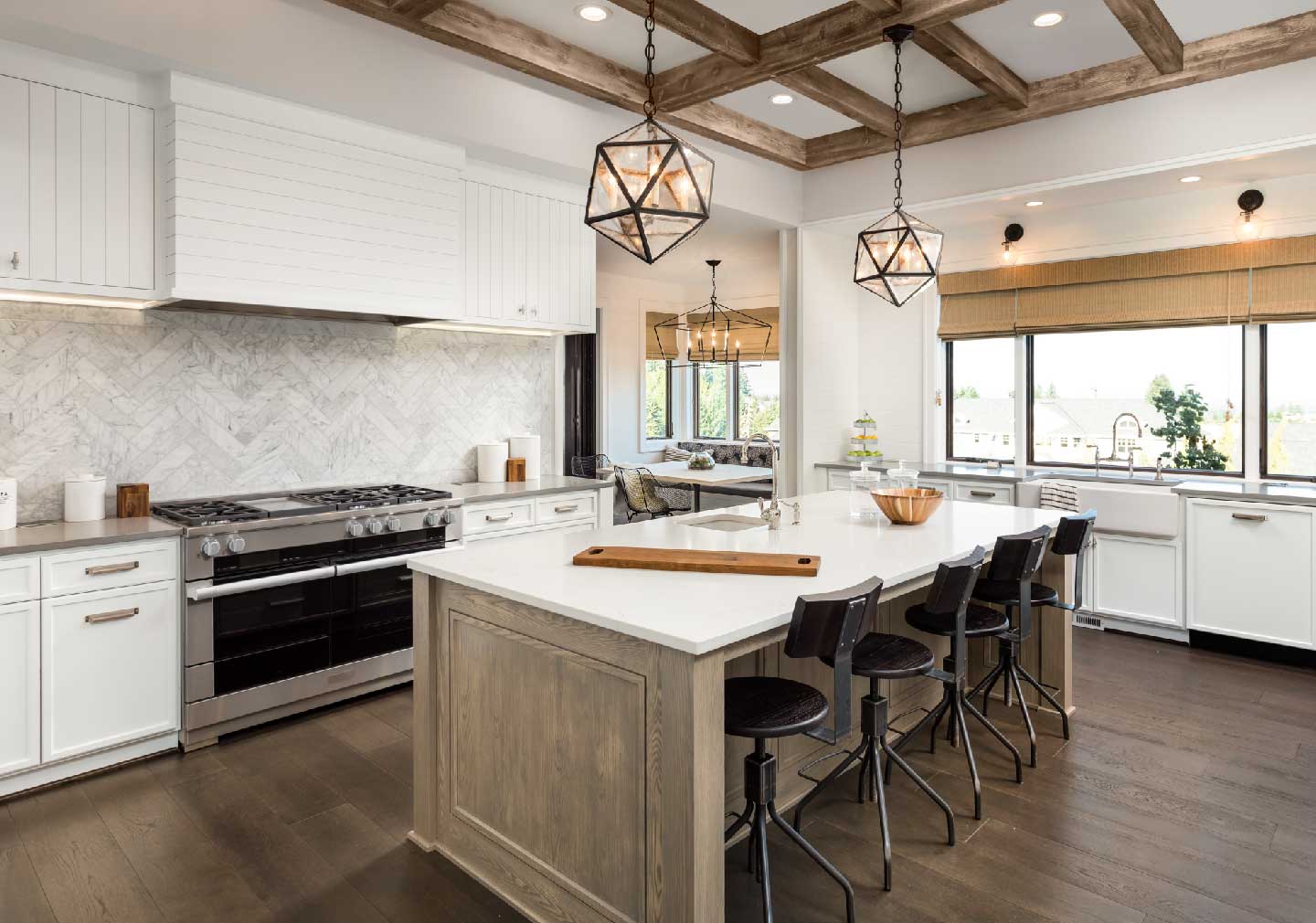 The industrial kitchen design style is characterised by exposed brick walls and pipes, wood beams, rails mounted on the wall, and equipment with a retro aesthetic. Few other kitchen designs can match its sense of space and eclectic vibe in terms of cosiness.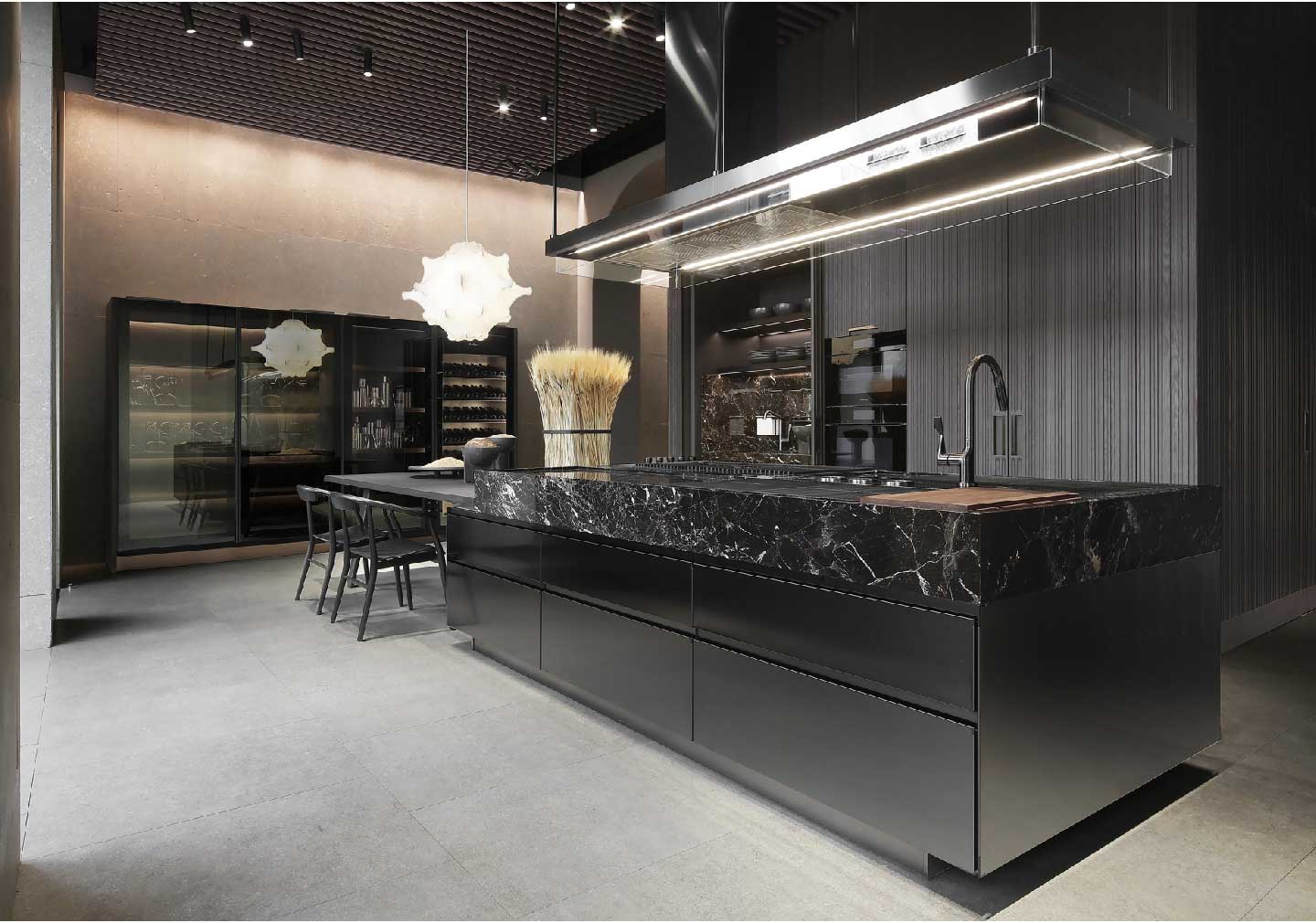 Traditional kitchens are the best!
One of the most popular design trends for creating a space that everyone will love is the conventional traditional kitchen. Many people find that traditional style appeals to them, and many families consider it to be their top design choice.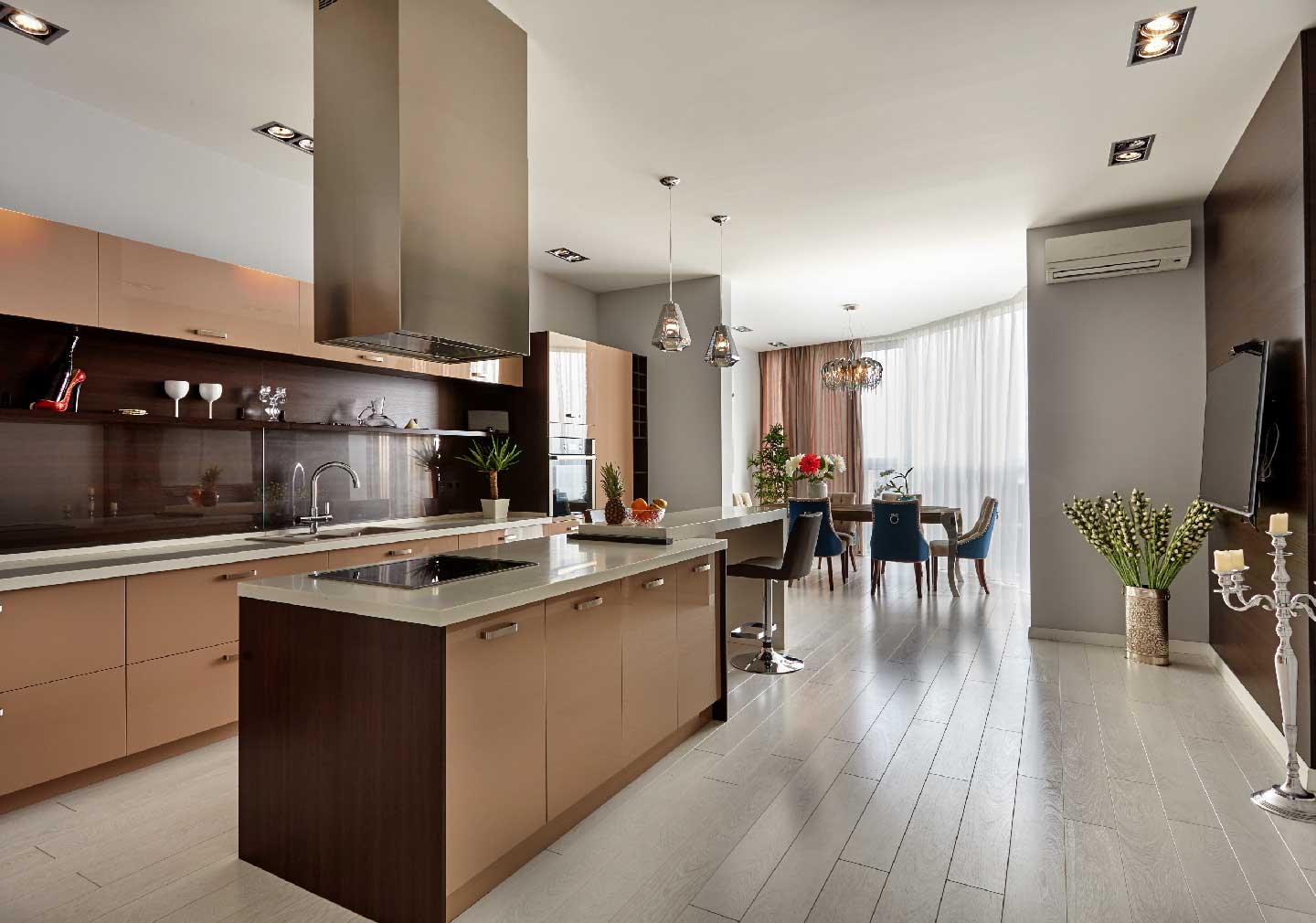 Traditional kitchen designs are ageless and elegant. Rich finishes like mahogany or cherry wood are used, along with exquisite mouldings, kitchen countertops and attractive cabinetry. This design motif also uses traditional furnishings like fine dinnerware, antique rugs, and crystal chandeliers. You can also use traditional hand painted tiles to give a rich, beautiful look.
The eclectic kitchen design style combines several design elements and styles. It has unusual decor including vintage posters, vibrant rugs, and wacky art, as well as strong colours, patterns, and textures. This design concept is all about showcasing your individuality and making a kitchen that is as special as you are. Going eclectic is both a delight and a challenge for someone who loves colour.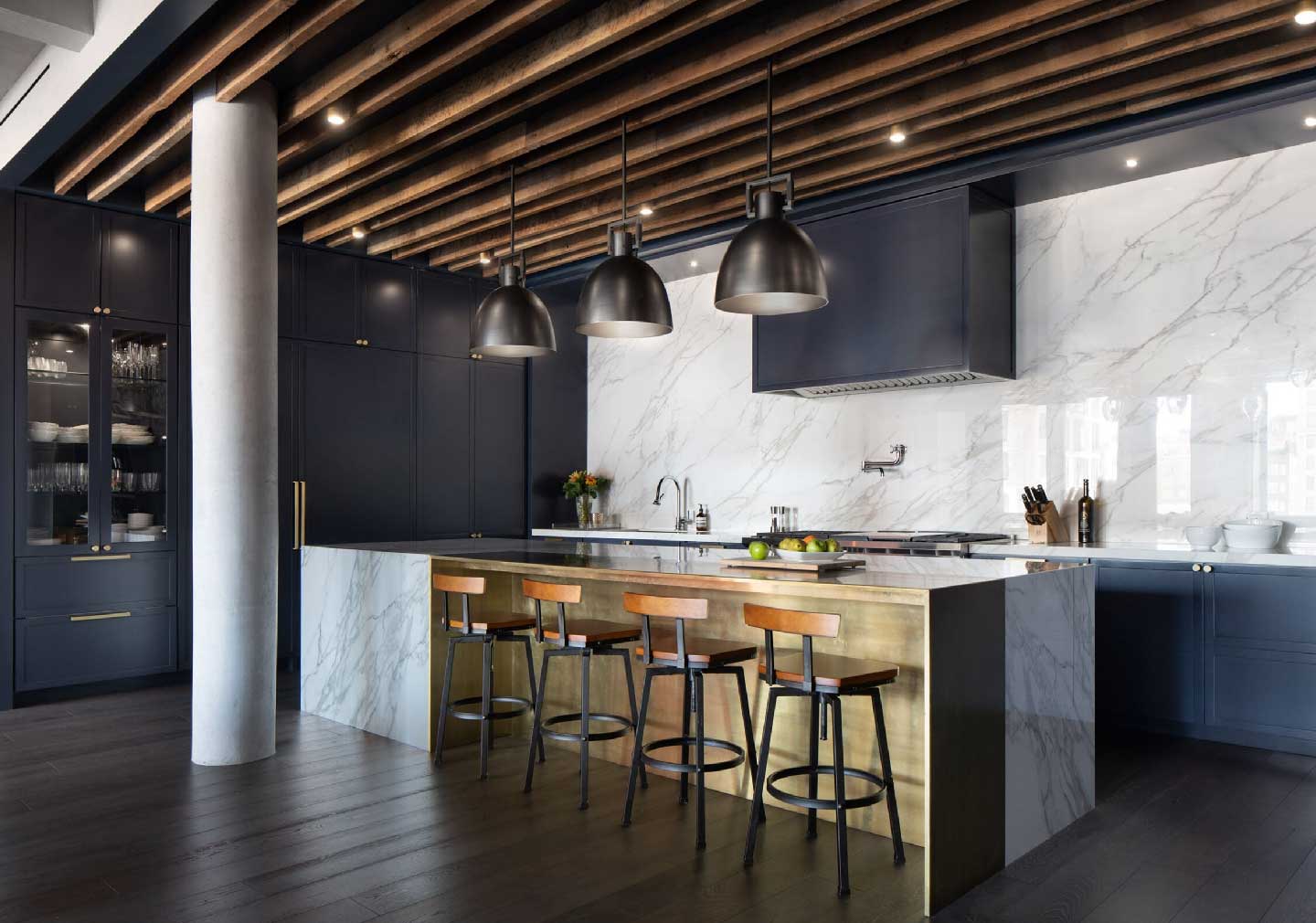 It may be quite a challenge to coordinate kitchen cabinets, counters, china, and vibrant walls in clashing colours. If you choose more than four or five colours for your eclectic kitchen, keep in mind that you will need an additional element to bring all the disparate aspects together. Using geometrical motifs in style is a good idea in eclectic decor.
Few things compete with the aura of living by the beach, from Cape Cod to Monterey Bay. Every time you enter a kitchen designed in a coastal style, you are immersed in the tranquillity and tranquillity that the beach offers. The beach and ocean serve as the inspiration for the coastal kitchen design. It is decorated with starfish and shells and uses natural materials like wood and rattan and bright colours.
Large windows are also used into this kitchen design style to bring in natural light and offer breathtaking views of the ocean or beach. A distinctive coastal colour wheel is composed of soft hues that emphasise pastels and soothing, earthy neutrals. These hues include sky blues, seafoam greens, sunset golds, and sandy ambers, with bases in cloudy whites and creams.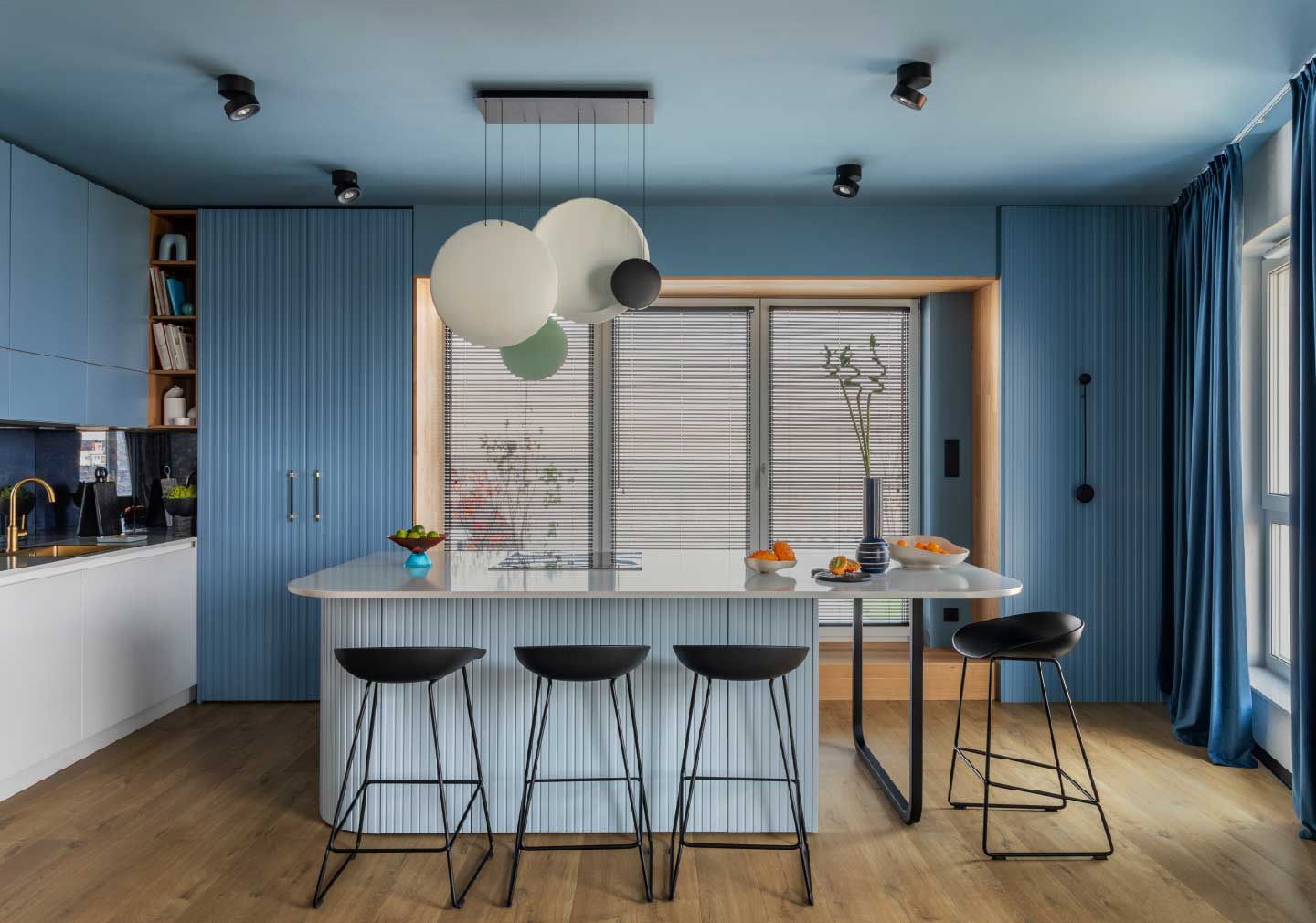 So much french for your kitchen design style!
No matter where you reside, adding French country-inspired decor to your kitchen will help you give your house a feeling of history, timeless beauty, and simplicity. If you want to achieve the French farmhouse appearance, choose a metallic lighting fixture. The crystals suspended close to the lightbulbs will softly reflect the light, adding an attractive gleam to the space.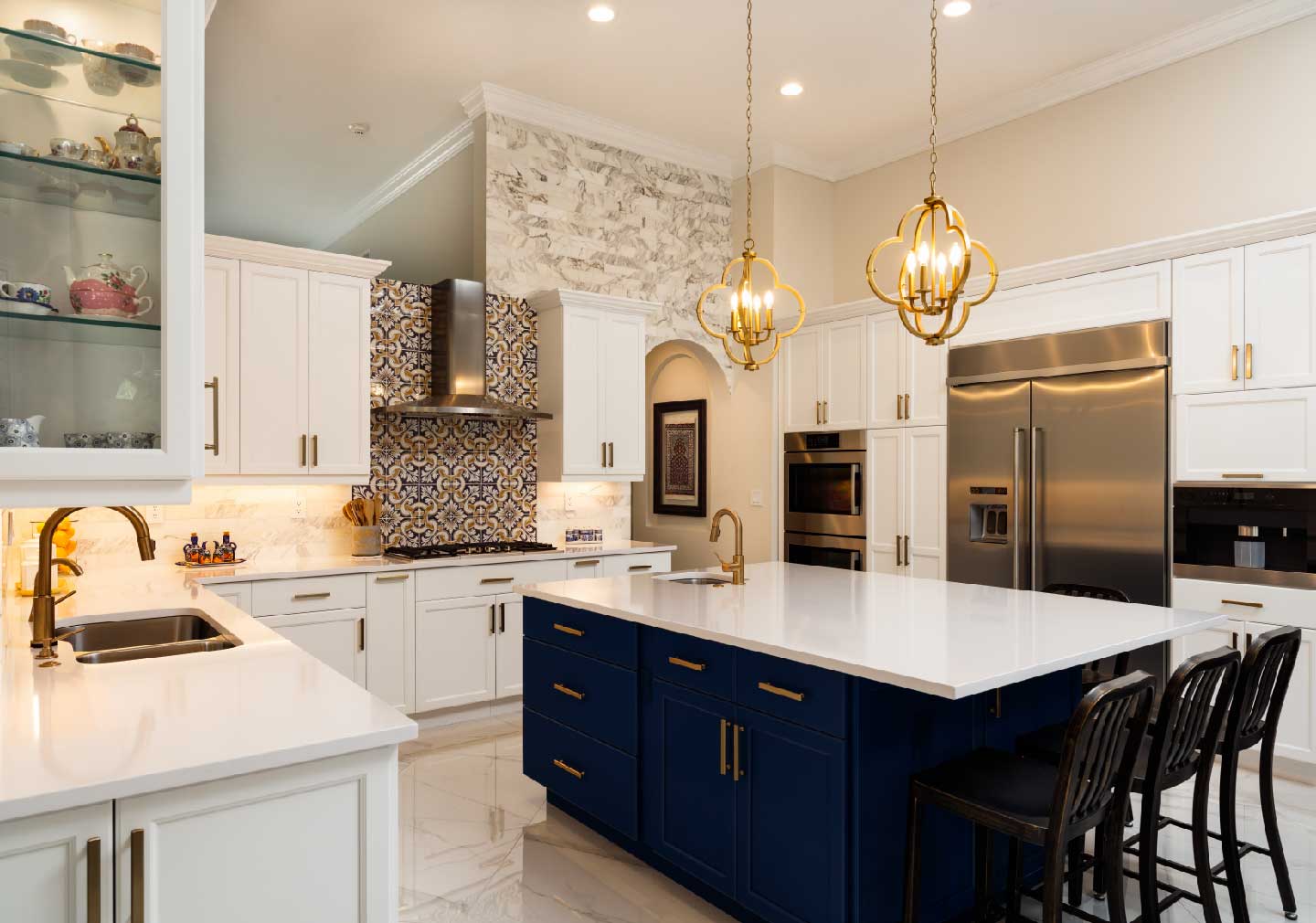 For your backsplash kitchen tile, choose a traditional French design like the well-known fleur de lis. Pitchers made of ceramic are so French! If you can't find the real thing, purchase a replica. Flowers are also welcome in a well designed kitchen in the French manner!
Cheers to the old world charm
Old World design charm will immerse you in history and luxury if you long for an era when sturdy materials and workmanship reigned. Take note of counters with ogee or bullnose edges, rich mahogany finishes with plenty of carving, and wooden or stone floors. Travel back to time in your own house by including antique accents and lush materials for this kitchen design style.
Homeowners that value ornate mouldings, arches, hand-carved accents, dark wood floors, and rustic appeal frequently choose for the Old World kitchen style. A touch of elegance balanced by an innovative fusion of numerous design components is the distinguishing feature of a style with European influences.
Class it up with classics
Classic styles are just timeless. Kitchens with white or cream cabinets, streamlined architectural details, and black accents provide a blank canvas that homeowners can personalise with modern, classic, or eclectic touches as they see fit. All white well designed kitchens are just classic, giving an all time charming appeal. You can also opt for unique colour combinations for the kitchen which can surely give a classic touch for example- gold and white, beige and black etc.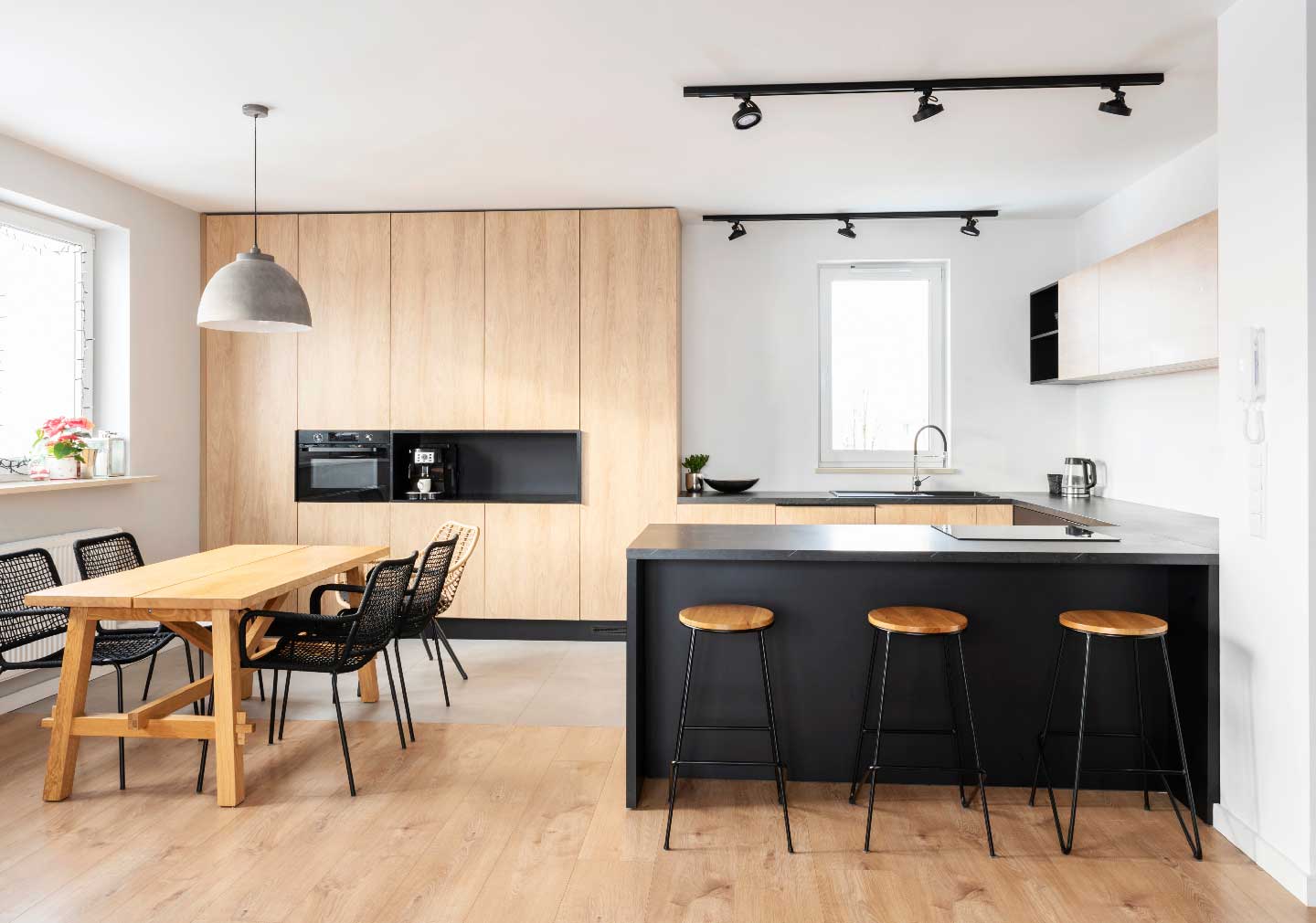 There are a variety of themes available for kitchen interior design. Your personal style, requirements, and preferences will determine the best theme. There is a theme to fit your taste, whether you choose a cool, modern appearance or a warm, rustic one. Bonito Designs understands your desires and creates a space of your dreams! Connect with us and let your home tell a story of its own.