How can I make my kitchen interior design reflect my particular style? By selecting hues, patterns, and accent pieces that you adore and that accurately represent your personality, you can incorporate your individual style into the design of your kitchen. To create a special and personalized look, you can also mix and match other styles.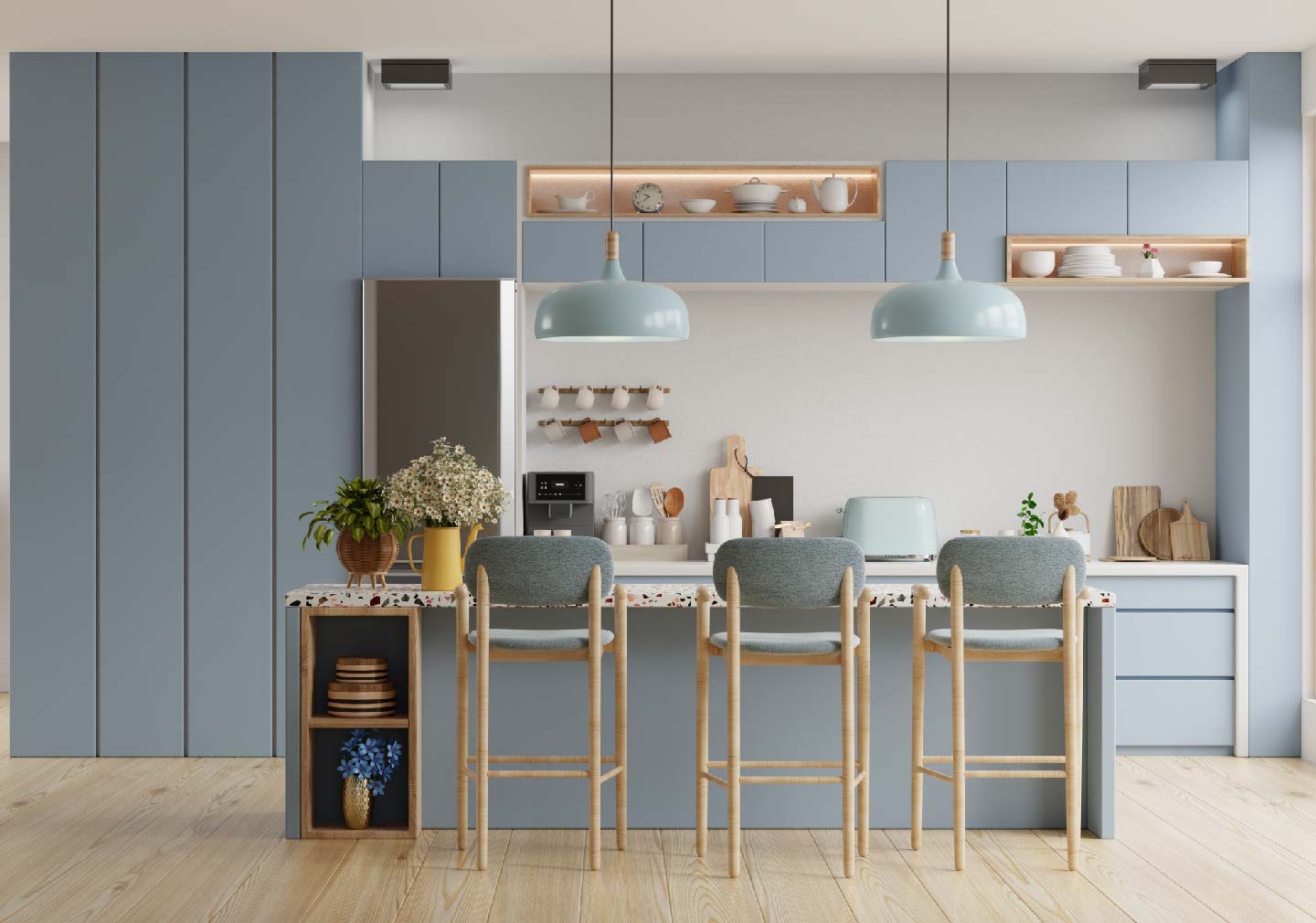 Have you been seeking suggestions for designing a modular kitchen interior design in a budget friendly manner? At Bonito Designs, we do indeed have everything you need. It might not seem simple to design and build a modular kitchen on a tight budget. With some clever planning and designing, it is possible. Without sacrificing aesthetics, utility, or quality, a modular kitchen can be created using less expensive, readily accessible options.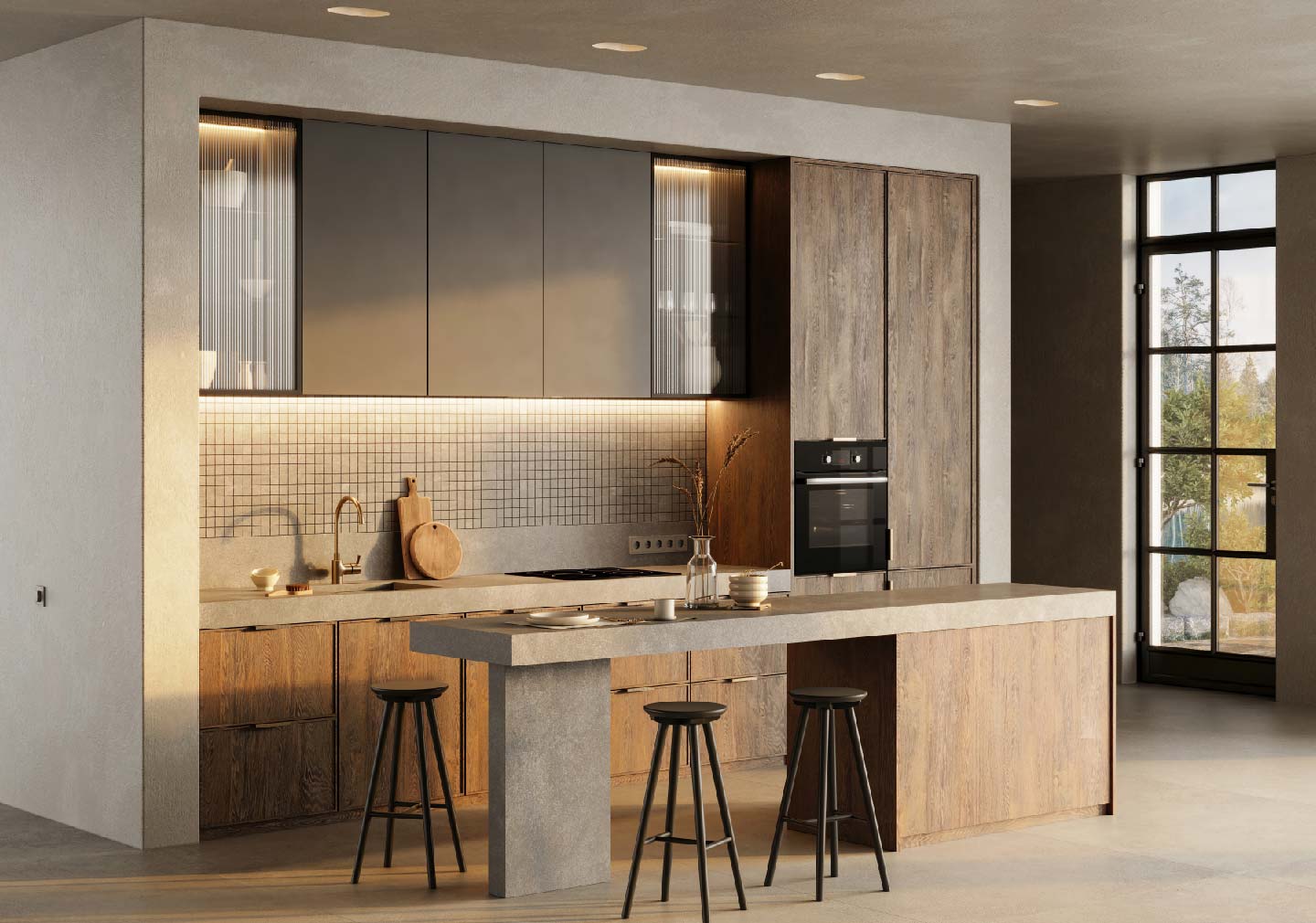 Modernizing their kitchen interior design is typically the first thing people think of when considering inexpensive kitchen décor ideas. It is one of the most crucial areas in a home and needs frequent cleaning to stay organized. But, even for people who enjoy designing their homes, upgrading the kitchen is a very different sport.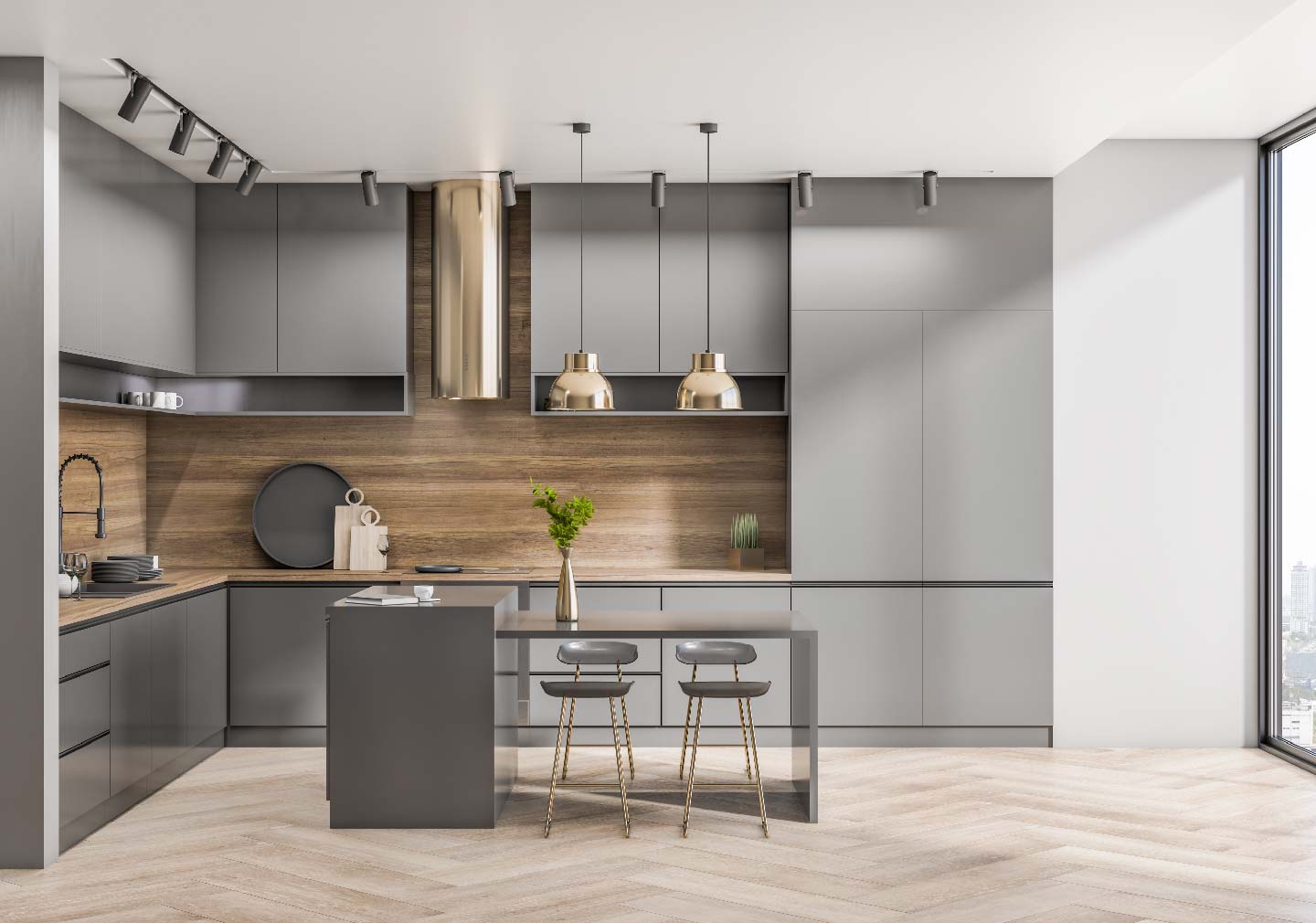 Without compromising design or look, more affordable, more accessible materials can be used to build modular kitchens. Here are a few budget-friendly modular kitchen designs by Bonito Designs to get you inspired. Modern, fashionable modular kitchen design ideas, which are increasingly popular in Indian households, are replacing traditional kitchen designs, which are usually constructed of natural stone and wood. Modular kitchens are beautiful as well as functional and adaptable to the unique needs of each home. They work nicely in small homes and apartments as well.
10 best budget friendly ways to upgrade your kitchen interior design
You can accomplish a lot with a little imagination, cheap materials, and your pick of a variety of unique kitchen ideas.An existing kitchen cabinet can be easily updated with paint, and stick-on tiles can mimic a trendy tiled floor- the list is never ending.
Despite the fact that many individuals would like to have a modular kitchen interior design, many are afraid to buy one since they believe it to be an expensive asset. What if, however, we informed you that we have a variety of kitchen designs that are not only affordable but also fashionable and useful? Check these ideas and get inspired:
Refurbish the kitchen cabinets
The state of the cabinets is typically the first aspect of a kitchen's decor that people notice. There are several storage uses for kitchen cabinets. Usually, there are designated areas where objects like spices, dishes and utensils can be stacked.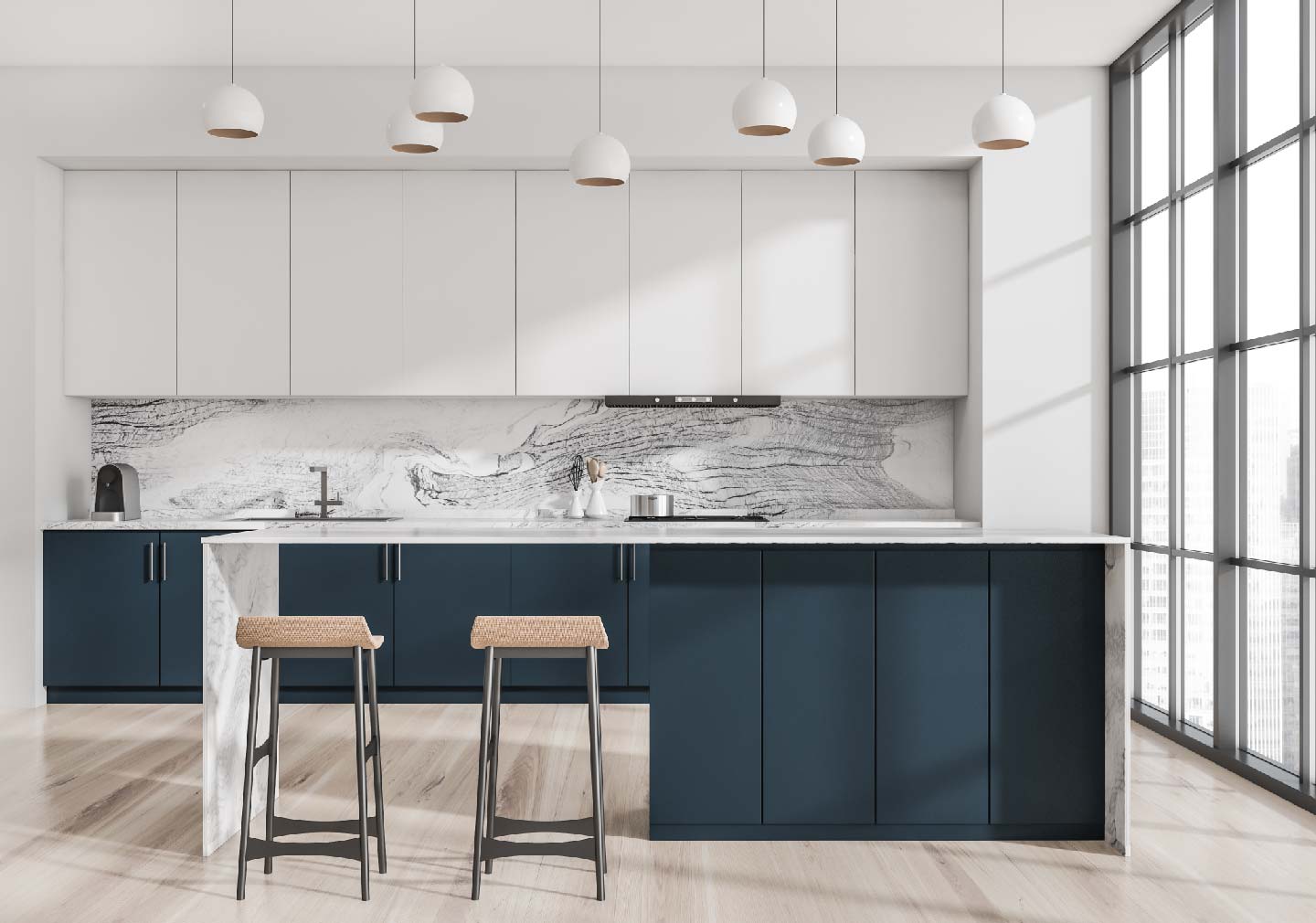 After some time of usage, cabinets may become stained and appear to be in poor shape, ruining the appearance of your latest modular kitchen design as a whole. If you find yourself in a similar scenario, you don't always have to buy new cabinets; instead, you can have the ones you already have painted to give them a fresh look. One of the best and most affordable kitchen décor ideas is this one.
Try adding more room if you want to improve your kitchen interior design on a budget. Getting rid of the things that take up a needless room would be wonderful. To make your kitchen appear more organized, store furniture items that can be readily stacked, such as folding chairs, while they are not in use. Also, this would allow you more room to walk around while preparing food or cleaning. So, redesigning your kitchen with a creative mindset will help you boost both the kitchen's appeal and functionality.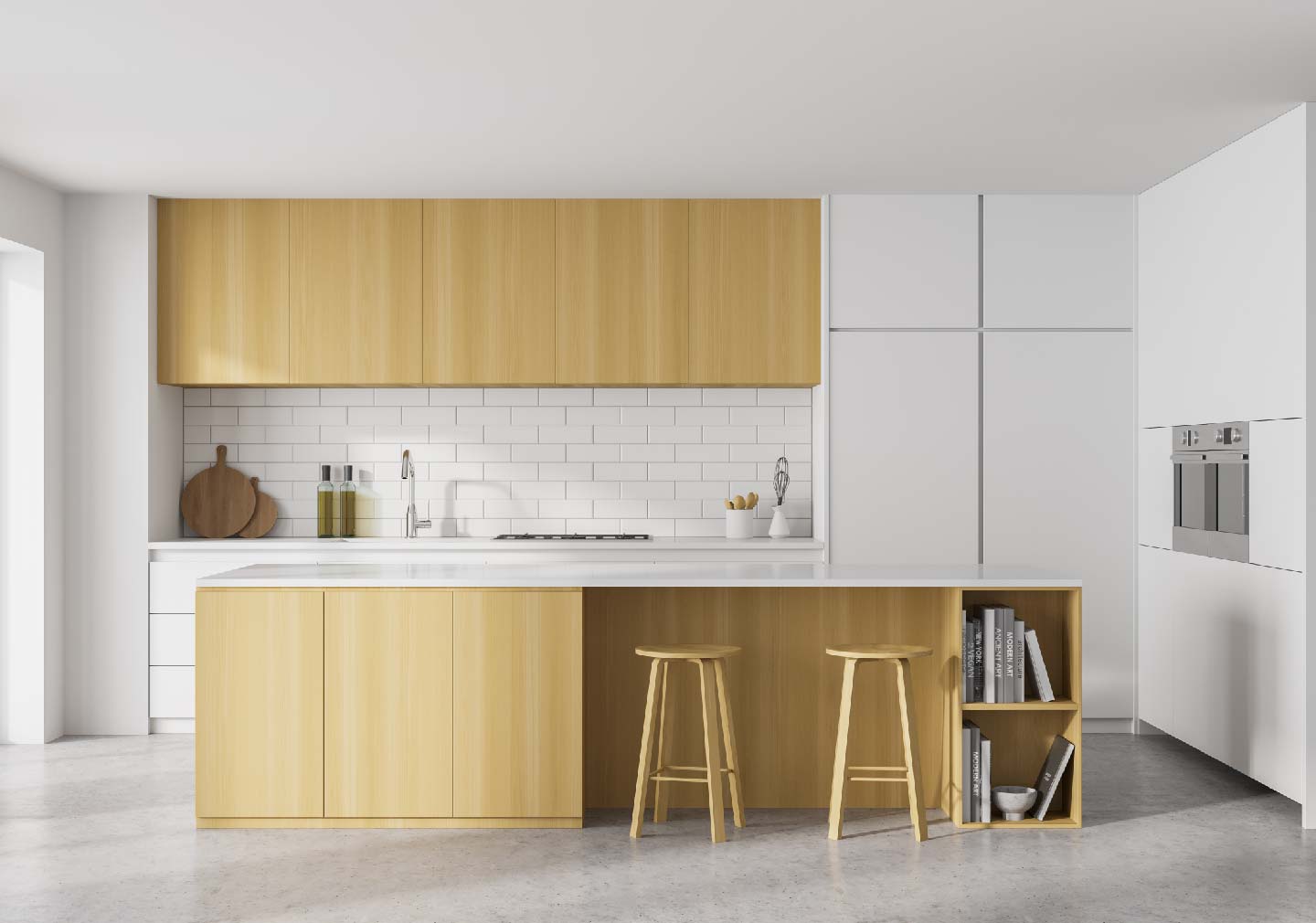 Upgrade the lighting please!
Do not underestimate lighting for the kitchen. Your kitchen's appearance and atmosphere can be greatly affected by the lighting. To brighten up your workplaces, think about replacing your overhead lighting with a new fixture or adding under-cabinet lighting. Your kitchen interior design may feel cozier and more useful as a result.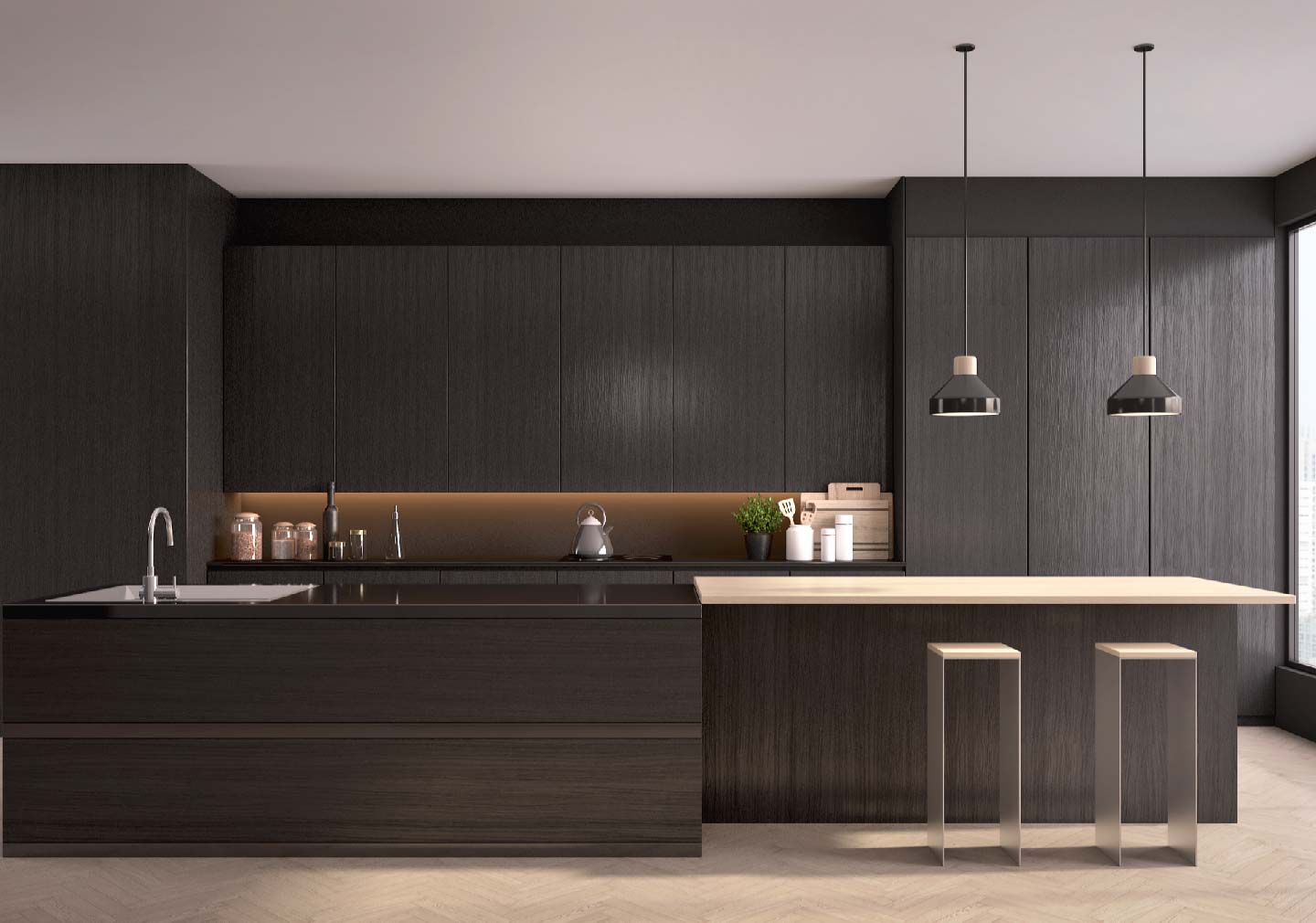 Backsplash can break the monotony
Your drab, outdated kitchen gets a golden touch from a beautiful backsplash arrangement. There are many options for kitchen backsplashes, from imaginative marble tiles to intricate mosaic tile designs. You can be creative and break up the routine by using the backsplash in the kitchen.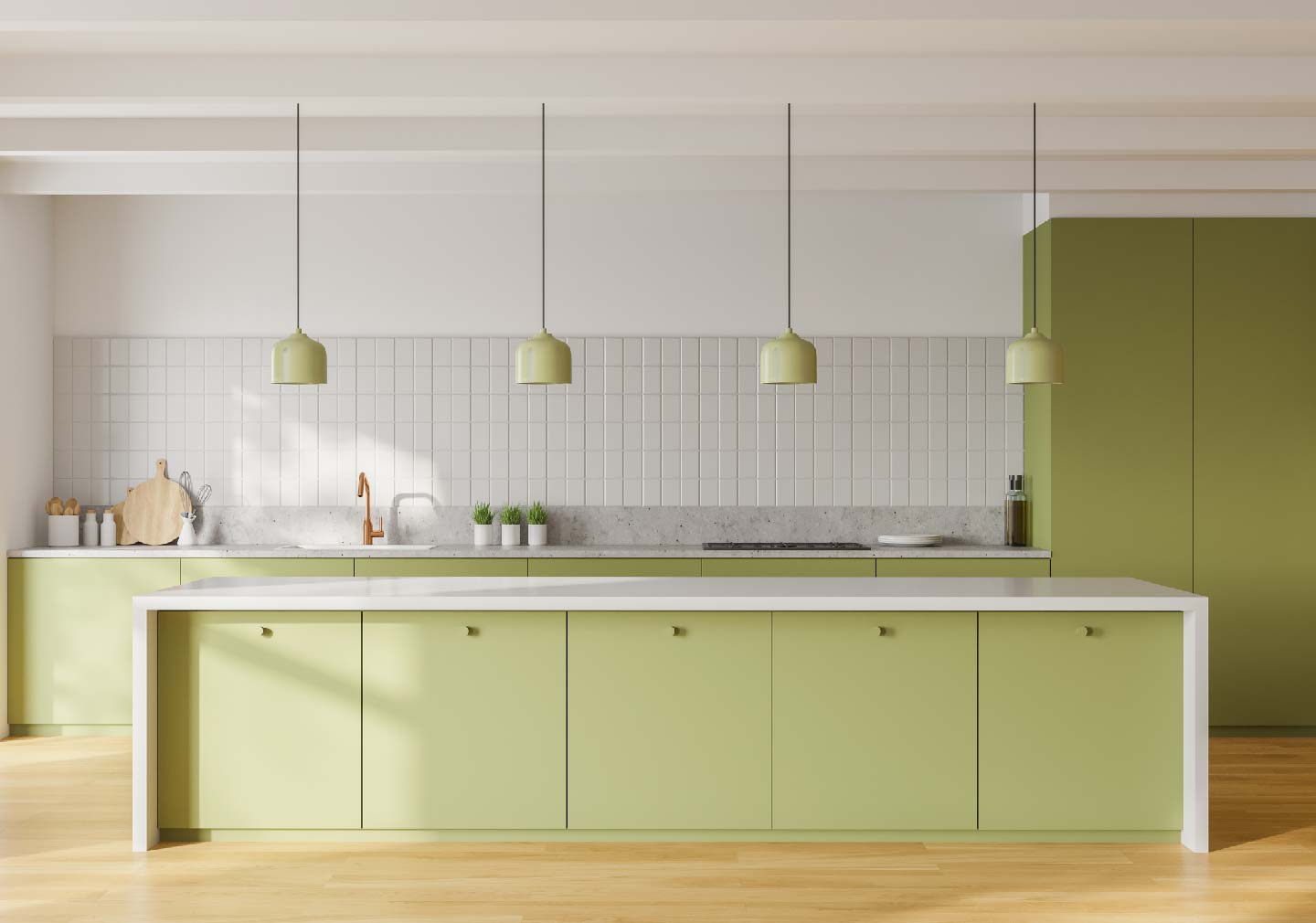 For a budget friendly decision for your kitchen interior design, change the color scheme for a good break. The first of the numerous low-cost kitchen décor options we covered above involved painting cabinets. However, it's crucial to make sure that all of the other kitchen accessories, such as drawers and other hardware or other material and finishes, are also repainted in line with a color scheme. If you're wanting to remodel your kitchen, sometimes all it takes is a simple color change. It is one of the most cost-effective methods for giving this area of the house a fresh new look.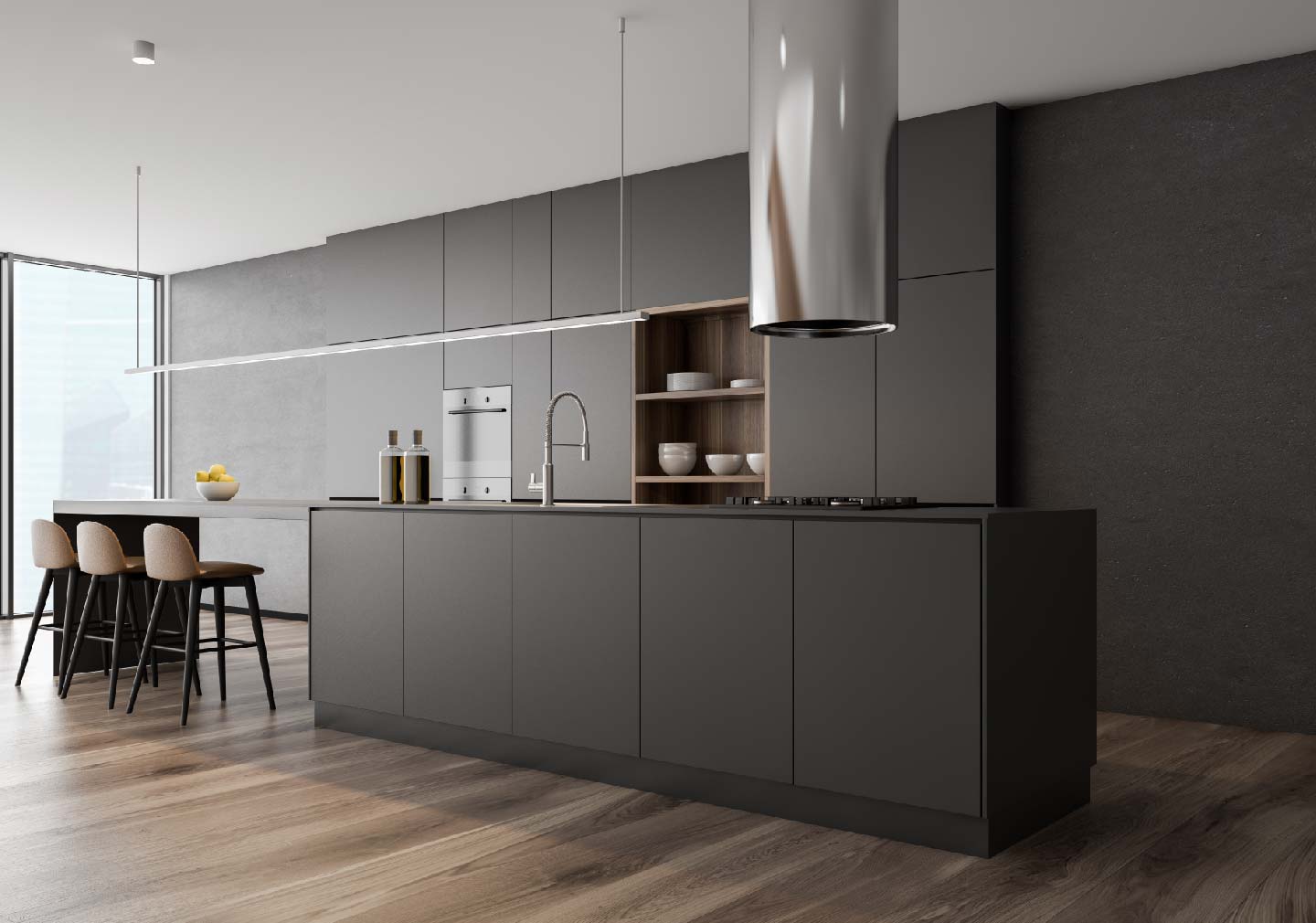 When choosing a color scheme to paint their kitchen, most people typically choose white. This color has the ability to organically brighten any room, giving it a livelier appearance and appearing more spacious.
Upgrade your faucet design
A little modification like replacing your faucet may have a significant influence on how your kitchen interior design looks as a whole. Choose a faucet that fits your demands and suits your sense of style. For greater convenience, look for features like a pull-down sprayer or touchless technology.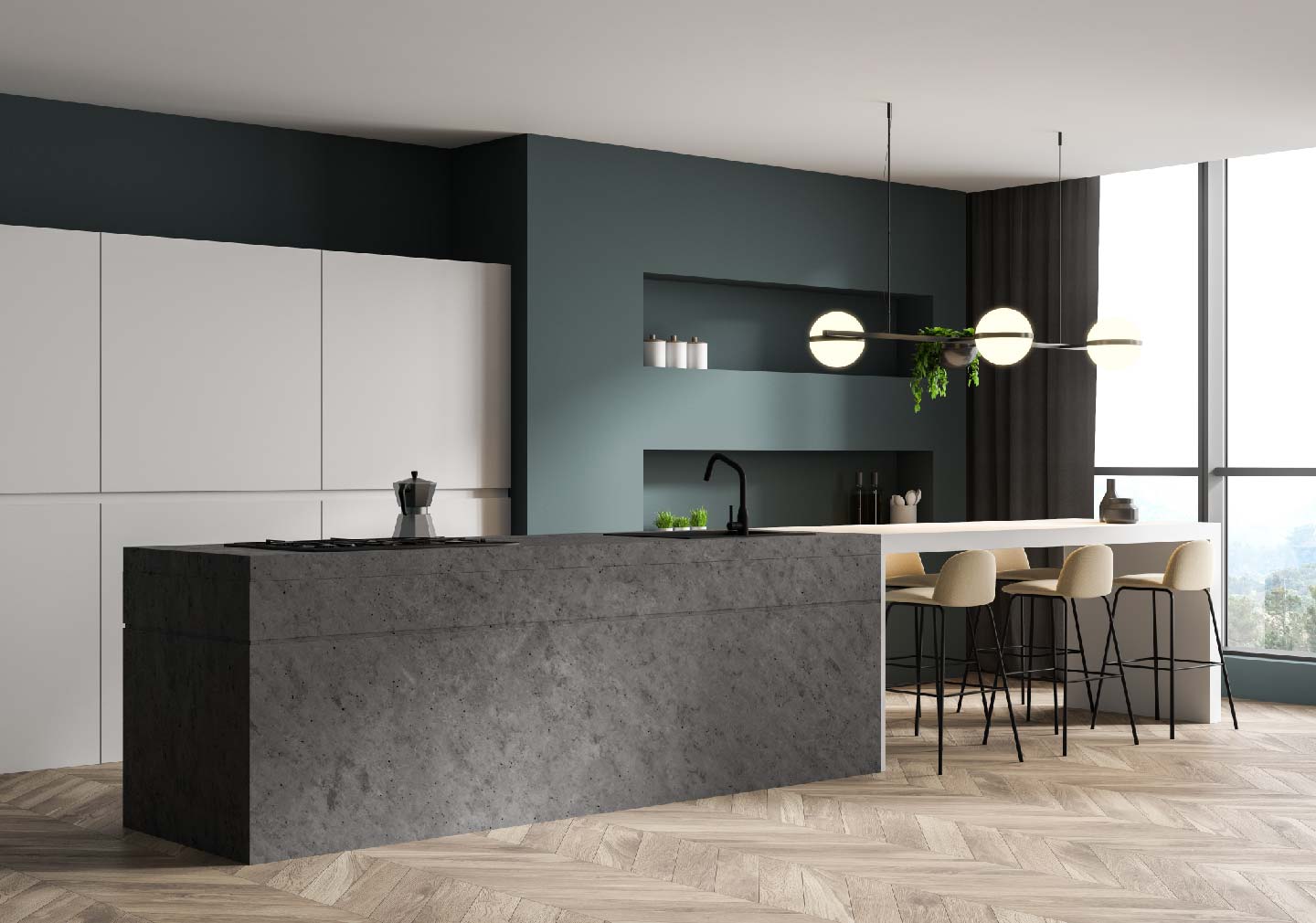 In a kitchen, open shelving can seem quite chic. A plain wall can be given smart kitchen storage ideas to offer extra storage space to exhibit your favorite cookbooks or crockery collection.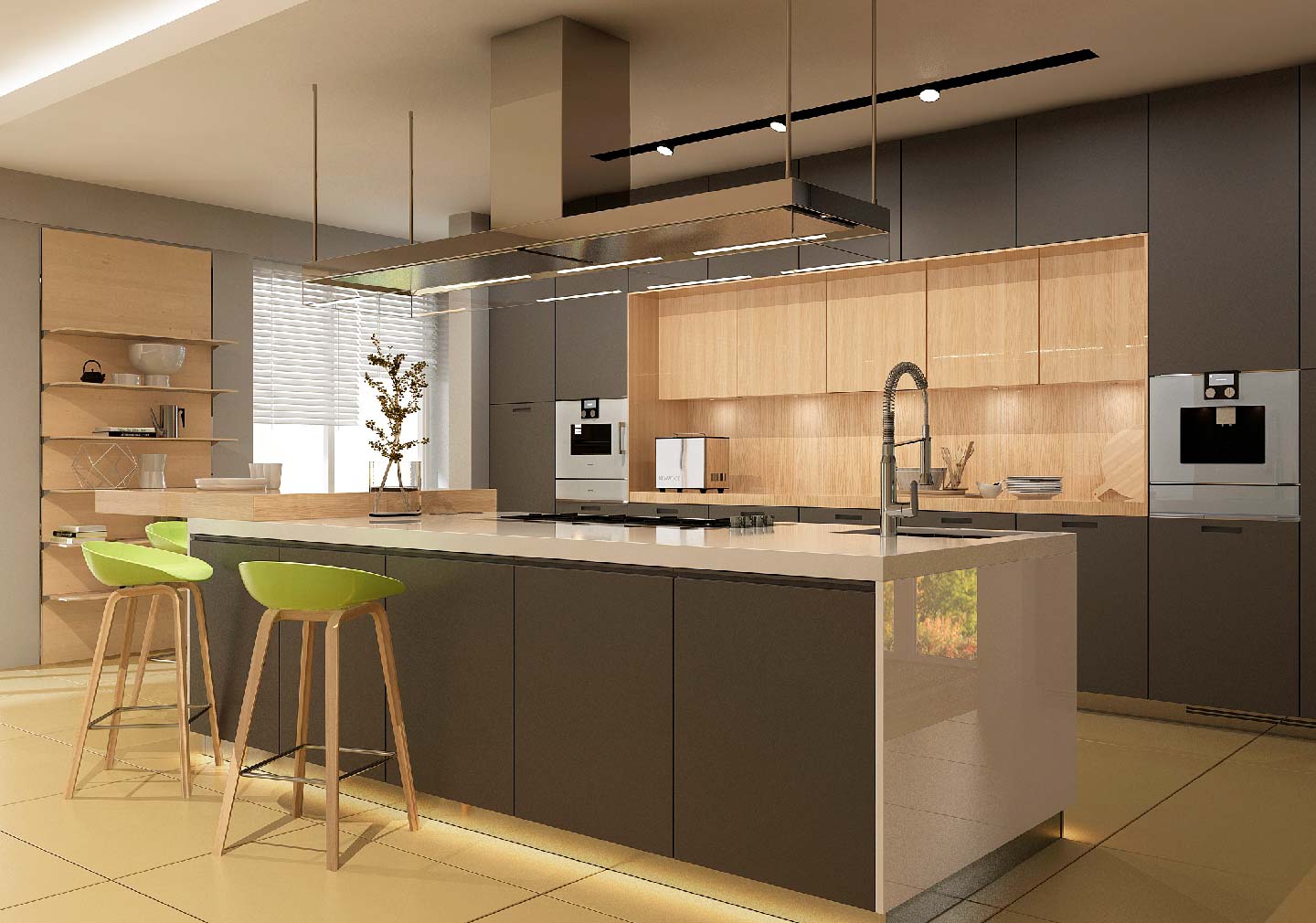 As an alternative to investing money, you could simply take the door off one of your cabinets to make open shelves. If you struggle to keep your kitchen shelves organized, be advised that there is nowhere for the mess to hide in the absence of a cabinet door.
Keep the countertop space free
A neat and uncluttered countertop is one of the most crucial components of a modern kitchen décor on a budget. The majority of us have a tendency to leave excess objects on the countertop, which makes your kitchen interior design appear unkempt. In order to increase the amount of counter space in your kitchen, try keeping as many items as you can in cabinets and drawers.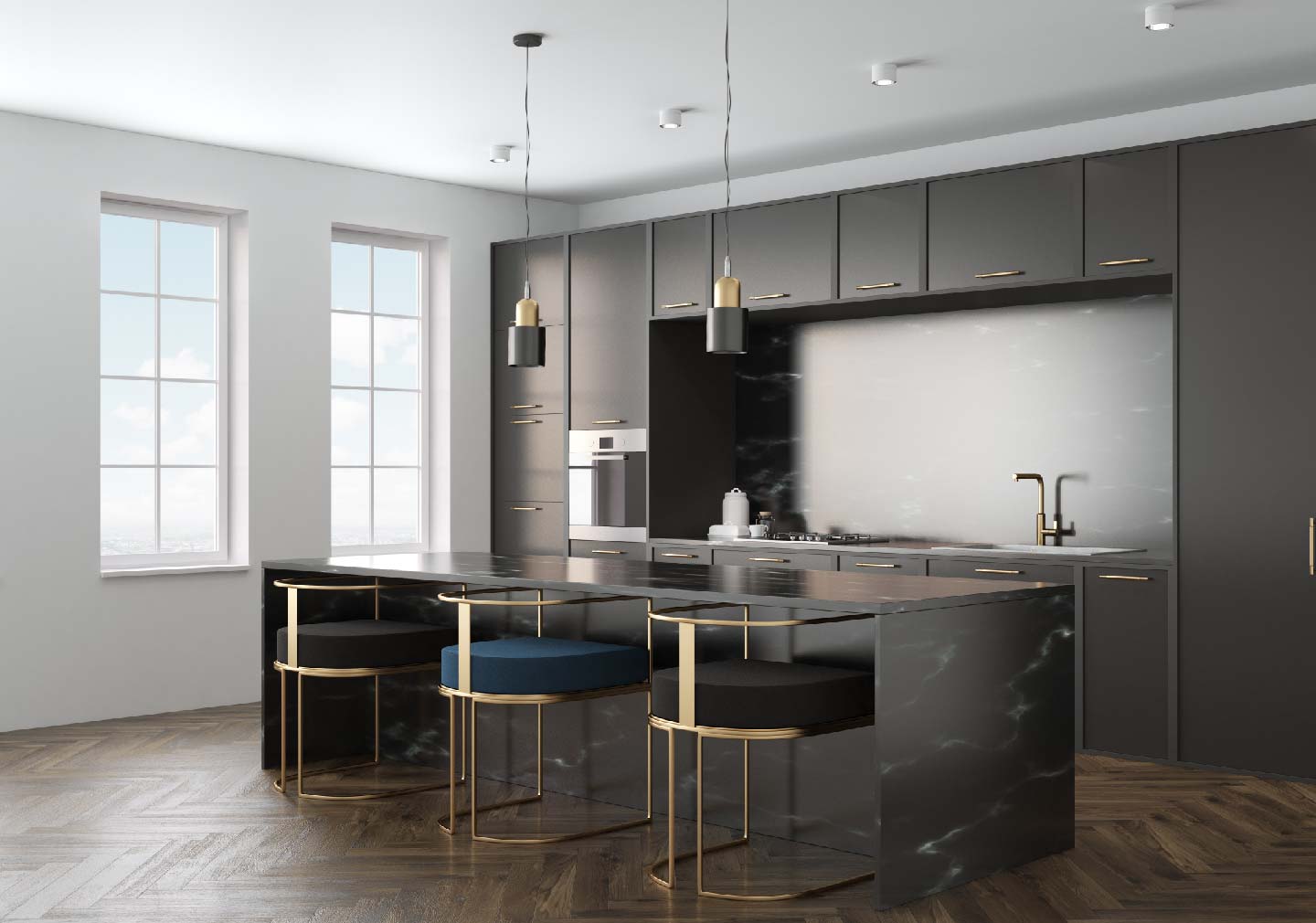 The level of bother that individuals often experience when preparing food in a crowded kitchen is substantially reduced by having clean and pristine counters in addition to giving your kitchen a modern appearance.
Avoid plastic to make it look better
There are many plastic storage containers and other kitchen accessories on the market. Plastic is less expensive than other materials and is thought to be more useful. But, one of the major issues with plastic containers is that after using them for a while, they start to look dingy and detract from the aesthetics of the kitchen interior design.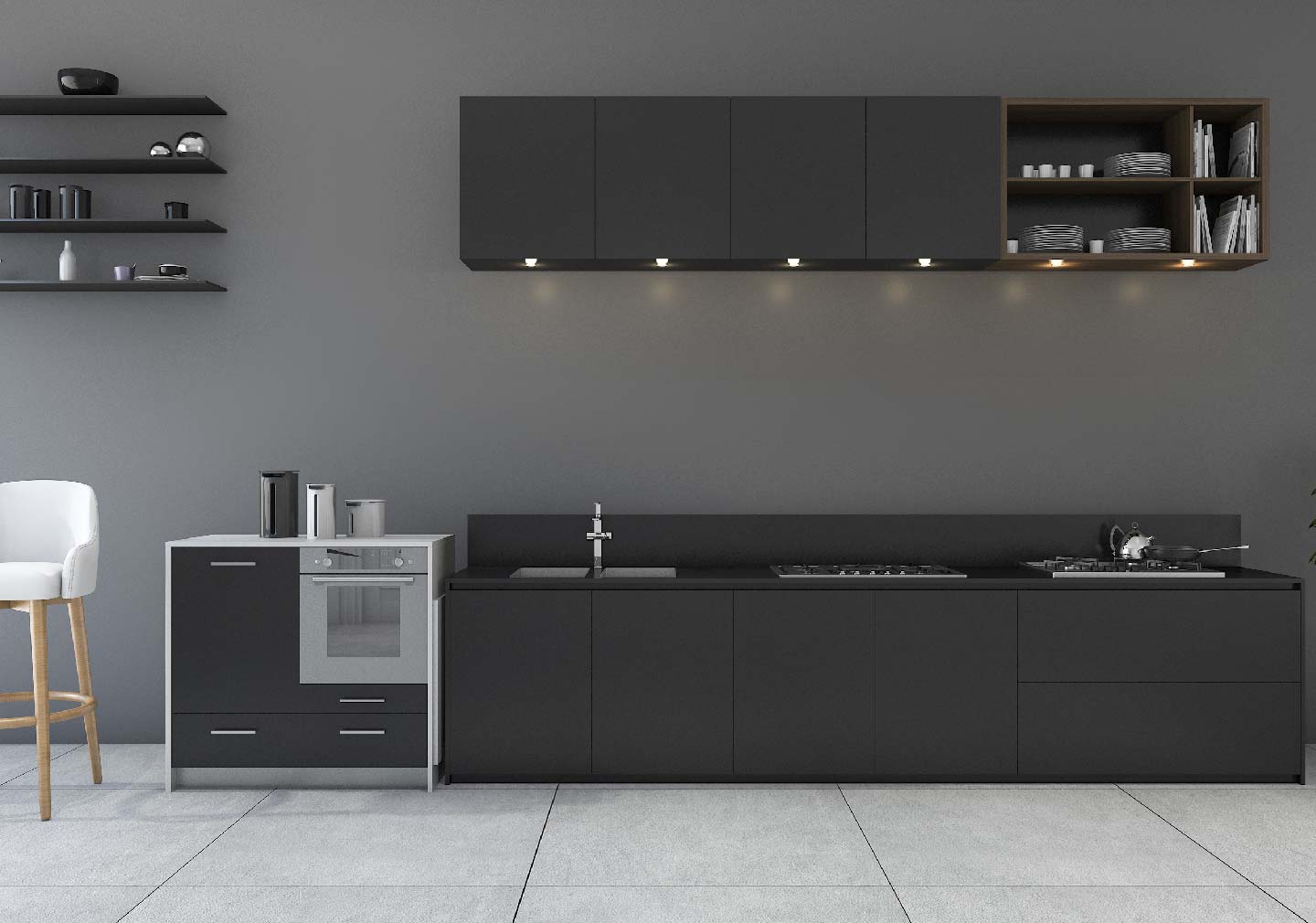 You can simply choose cheap kitchen products made of glass or stainless steel in place of plastic. Your kitchen can easily look more modern and lively by using this style of crockery and equipment.
Your kitchen walls must first be repaired if they are damaged or wet. You might also choose to have your kitchen's walls painted in vibrant hues. Adding some color to your kitchen can make it feel happier and more upbeat.
Replace substandard hardware with creative designs; this is a great tip for improving the appearance of a limited budget. Handles, locks, and latches are all simply replaceable, and by choosing trendy brass or matte black options, you can instantly upgrade your kitchen.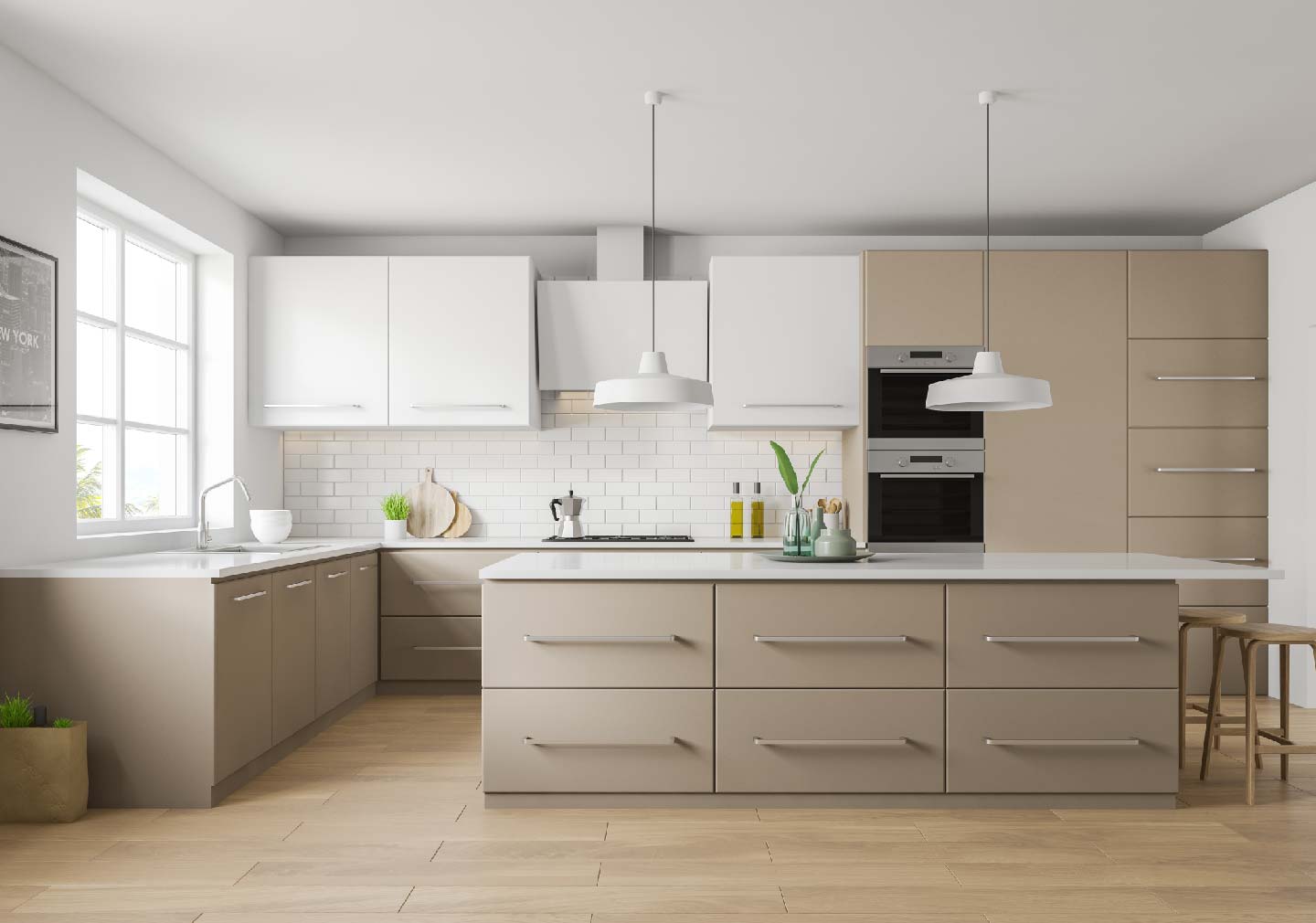 Using excellent styling is another approach to obtain nice aesthetics with inexpensive kitchen interior design ideas. By elegantly arranging your decorations and plants, you may draw attention away from the drab look of your kitchen cabinets and make them the star of the show. Fresh or fake plants will always add life and energy to a space, and they are an affordable way to change the decor.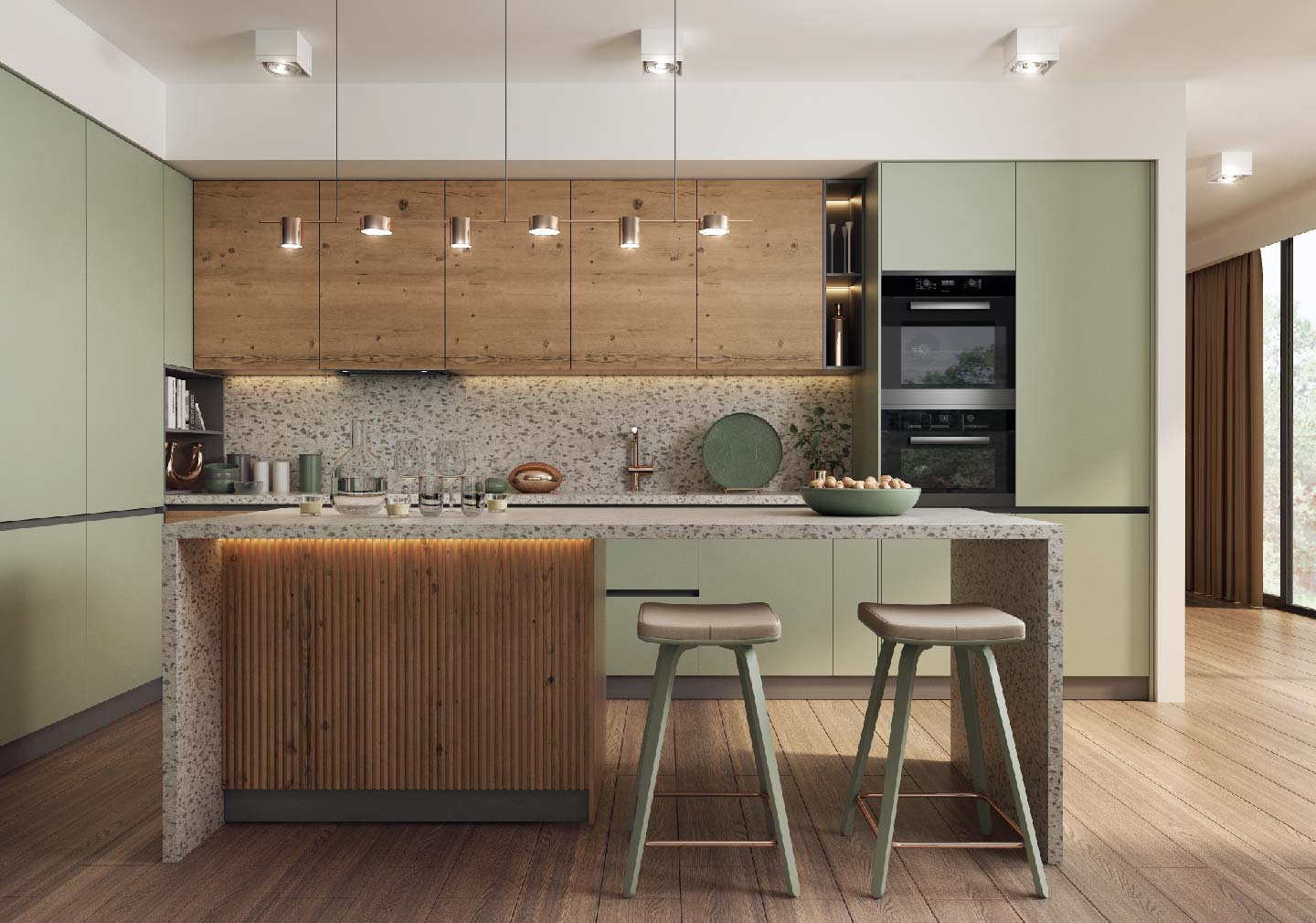 One of the most beneficial home improvements you can do is upgrading your kitchen interior design. We have revealed some practical and affordable kitchen decoration ideas in this article. We have published a great deal more on house design. See our other article for some practical and time-saving advice on how to organize your home.