Introduction:
Is it all just a mirage, or is there some magic at play? The truth is, these homes are an extension of the stars themselves, where their personalities and passions collide to create an otherworldly ambiance that's simply mesmerizing. Celebrity designed homes a step up. 
From sprawling villas to charming bungalows that cocoon you in comfort, each celebrity-designed home has its unique flair. It's like a peek into their souls – their dreams, desires, and eccentricities laid bare in the form of exquisite interiors. 
And guess what? You don't need a blockbuster budget to infuse a little stardust into your own home. This is right. Because enter Bonito Designs, the fairy godmother of interior design! Sorry, celebrity-designed home interiors. We've cracked the code on bringing celebrity chic into your home, making it accessible and oh-so-fabulous. 
There is no better place to gather ideas than celebrity homes when you are just stuck for creativity or want to glamorise your dream home.  
Why to woo over celebrity home interiors?
Awwing the designs and obsessing over the amazing styles of celebrities' home interiors? We've got your back! There is no better place to gather ideas than celebrity homes when you are just stuck for creativity or want to glamorise your dream home. Luxury interior designs have always been a part of celebrities' lives. Distinctive, unusual and stylish- the design inspiration resonates the real aura of these personalities. If you desire a stunning home like theirs, you are not alone. It definitely features unique designs and quirky one-of-a-kind visuals that reveal the person's true nature.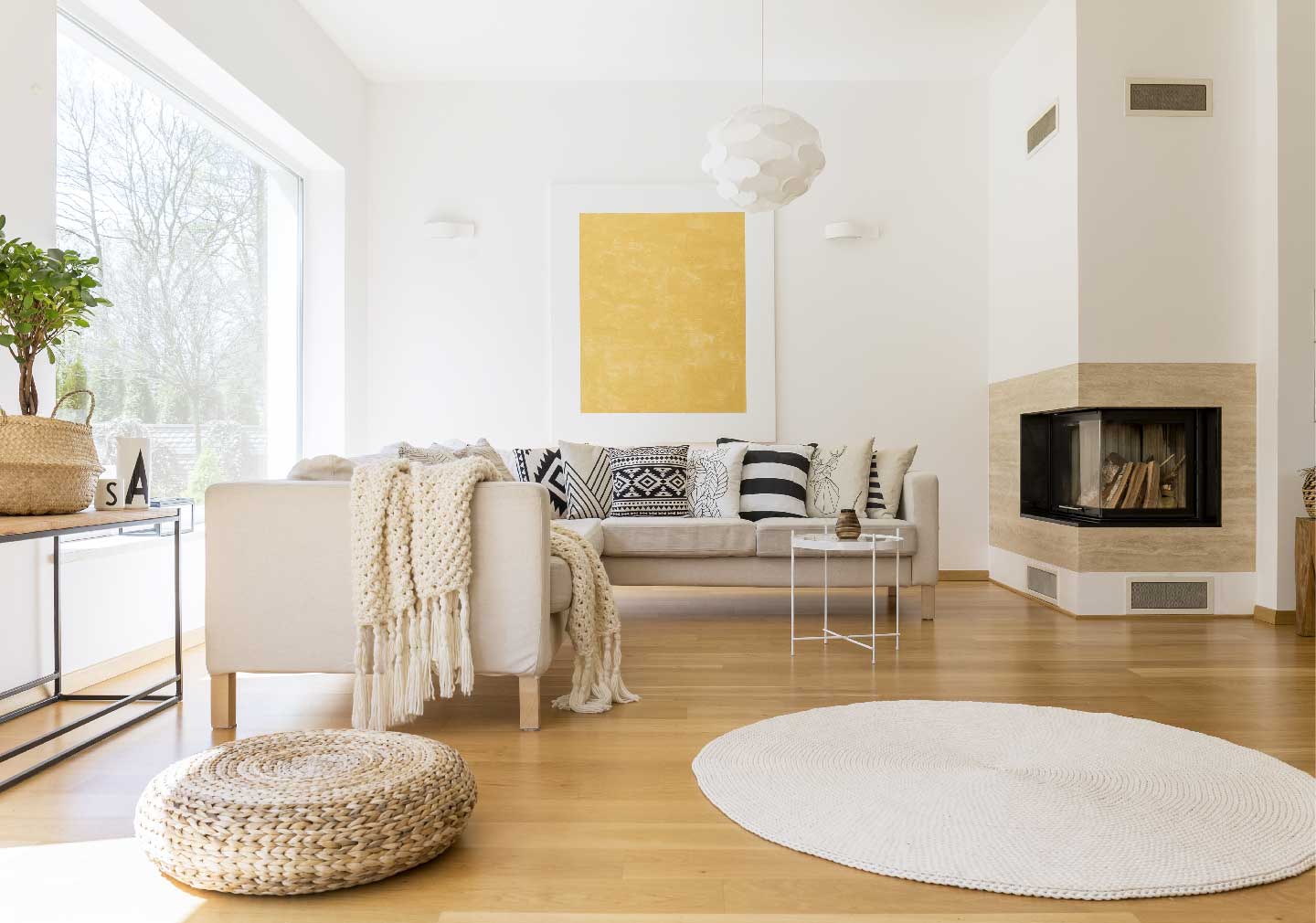 From Celine Dion's Jupiter Island Mansion to Gauri Khan & Shah Rukh Khan's Mannat- every celebrity home collection has a little something exclusive to offer, including adorable paint colors, chic home accents, or even entertaining faux greenery. This can be just never-ending. But what about spiffing up your dream space with your favorite celebrity inspired design style? Bonito Designs have made this uncomplicated and effortless with celebrity like home designs in just 90 days! Yes, you read it right.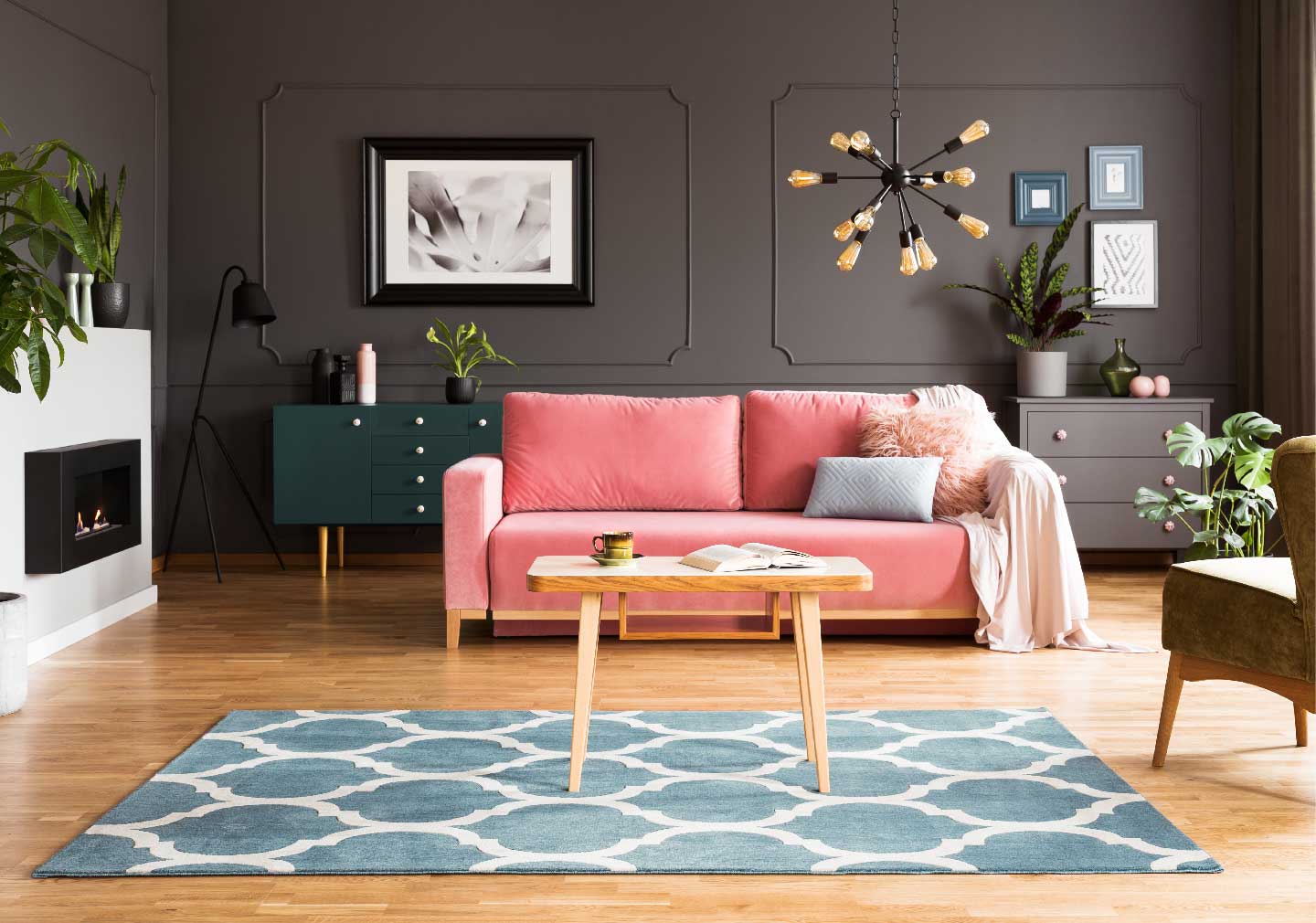 We have made jaw dropping interiors easily accessible for everyone as we are the only brand delivering designs inspired by celebrity homes with personalisation, backed by in-vogue trends and styles.
In what ways can Bonito Designs give you the celebrity-like dream home in just 90 days?
Let's picture this: You are on a holiday with your family to some place in France. Let's say you in Paris and where you're staying is a nice and homely place with a typical parisian design. The chandelier, the sofa, and the fireplace also the wall arts hanging on the wall speak to you in a way that no other interiors have spoken to you before. 
You click pictures, inquire about the decor to the hotel staff and realise you can acquire the said elements easily in India but need someone masterful to do it. There are people who will be able to bring in the design for you. However, chances are, they might miss out on the authenticity. The interiors that you think you'll replicate, now looks gaudy and some cheap replica. 
World is full of design geniuses like this and in every corner, you will find a home that speaks to you in words, only you understand and would want to replicate in your own home back in India. The question is how? And who will take up this unusual task to bring your mental imagery to paper and finally into your home? 
Enter, celebrity designers to make your home a state-of-the-art modern-day masterpiece. Who are these celebrities, you ask?
Gauri Khan is the pioneer in the world of interior design who has designed home interiors for celebrities and businessmen and is now in collaboration with Bonito Designs to give you celebrity-designed interiors. 
Manish Malhotra is a world-renowned fashion designer who has made his mark in the industry. He has dressed some of Bollywood's and world's most famous celebrities (Kareena Kapoor, Siddharth Malhotra and Kiara Advani). He is known for his top-quality fabrics, intricate handiwork, and elaborate patterns 
But what's a big deal celebrity like home? If you want your dream home to be the epitome of extravagance and curated indulgence with celebrity-like feels, here's to check out what essence can Bonito Designs deliver in terms of personalised full-home interiors– 
Many celebrity homes have a touch of glamor. You can do this by adding sparkling chandeliers, mirrored furniture, or metallic accents like gold or silver. As there is no catalog approach, we understand your ideas and style and personalize spaces in a way like you want. Imagine your dream space with the aesthetics of your favorite celebrity spot!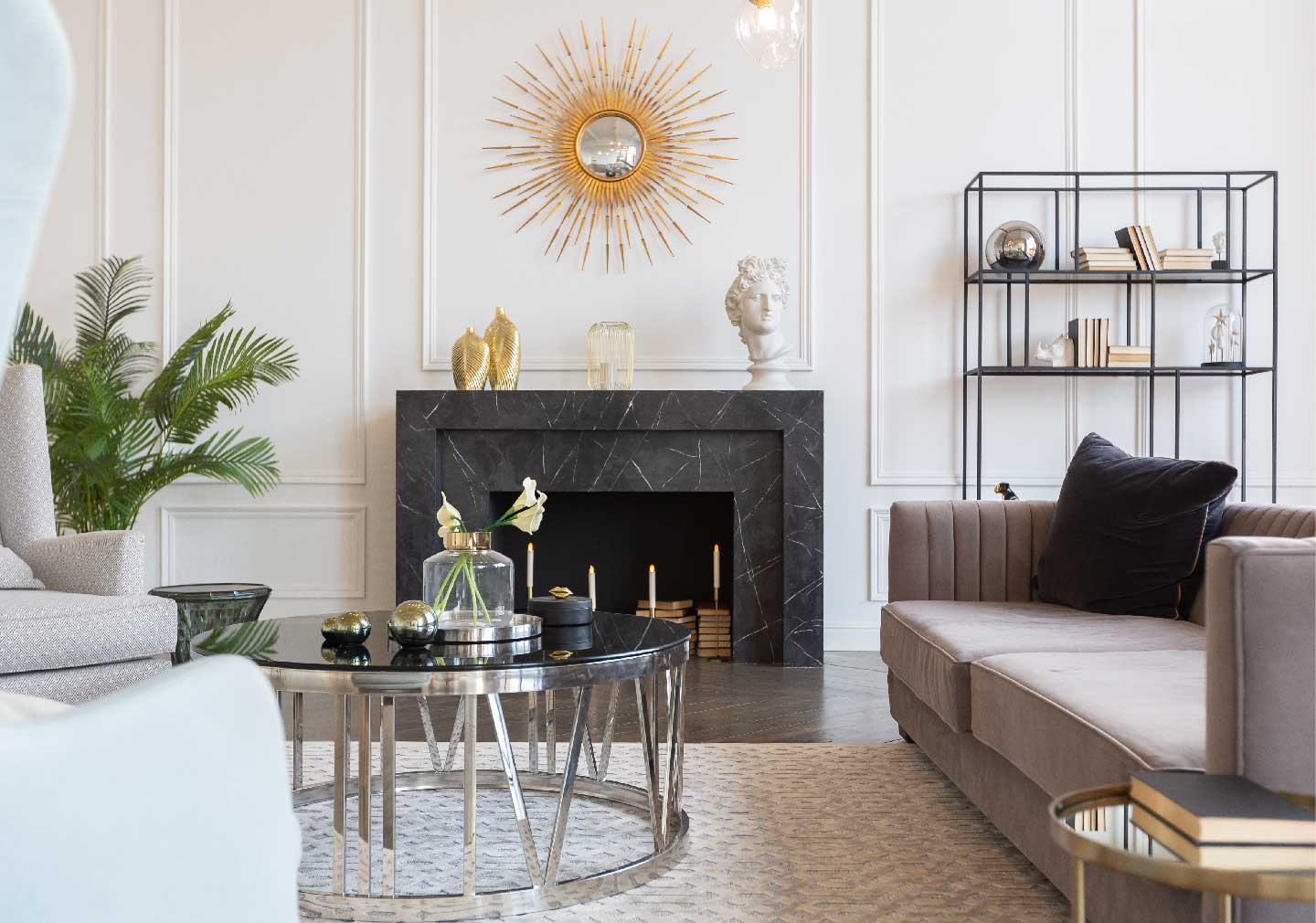 Luxurious fabrics and furniture
Celebrity home interiors often feature sumptuous fabrics with rich textures. Adding throw pillows, curtains, or even a velvet headboard can help bring a sense of luxury to your space. Apart from aesthetics, urban designing exudes functionality too as its new luxury segment. Bonito's product library offers the latest collection of furniture and furnishings like no other.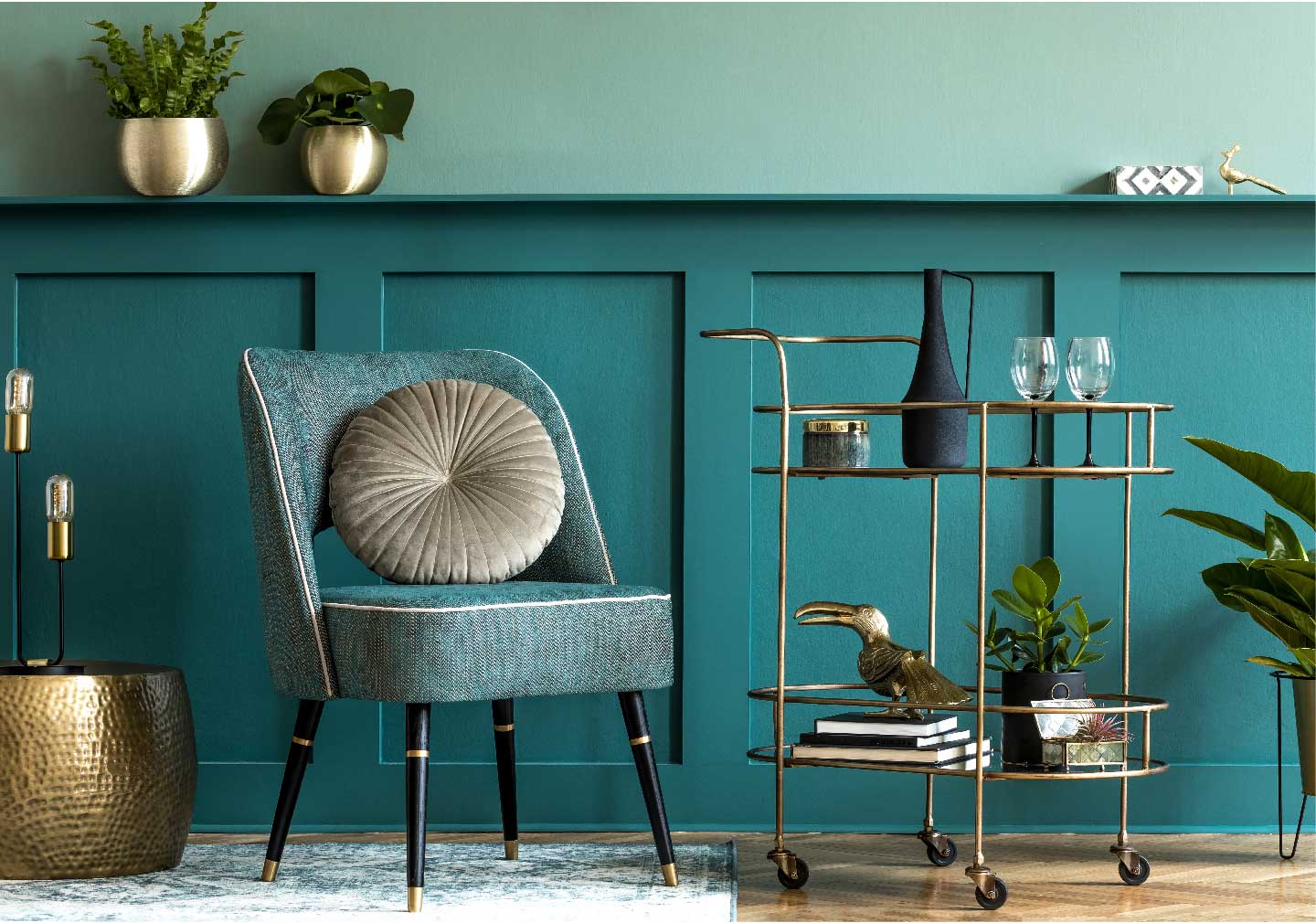 Playing with colours and artwork
Celebrities are not afraid to play with colours in their homes and their design inspiration is very bold. Consider incorporating a statement-making colour like deep red or emerald green into your decor through a statement piece of furniture or artwork. At Bonito Designs, we promise each element to be a piece of art worth admiring. Incorporating some statement pieces of art in your living space can give you the celebrity touch you are looking for.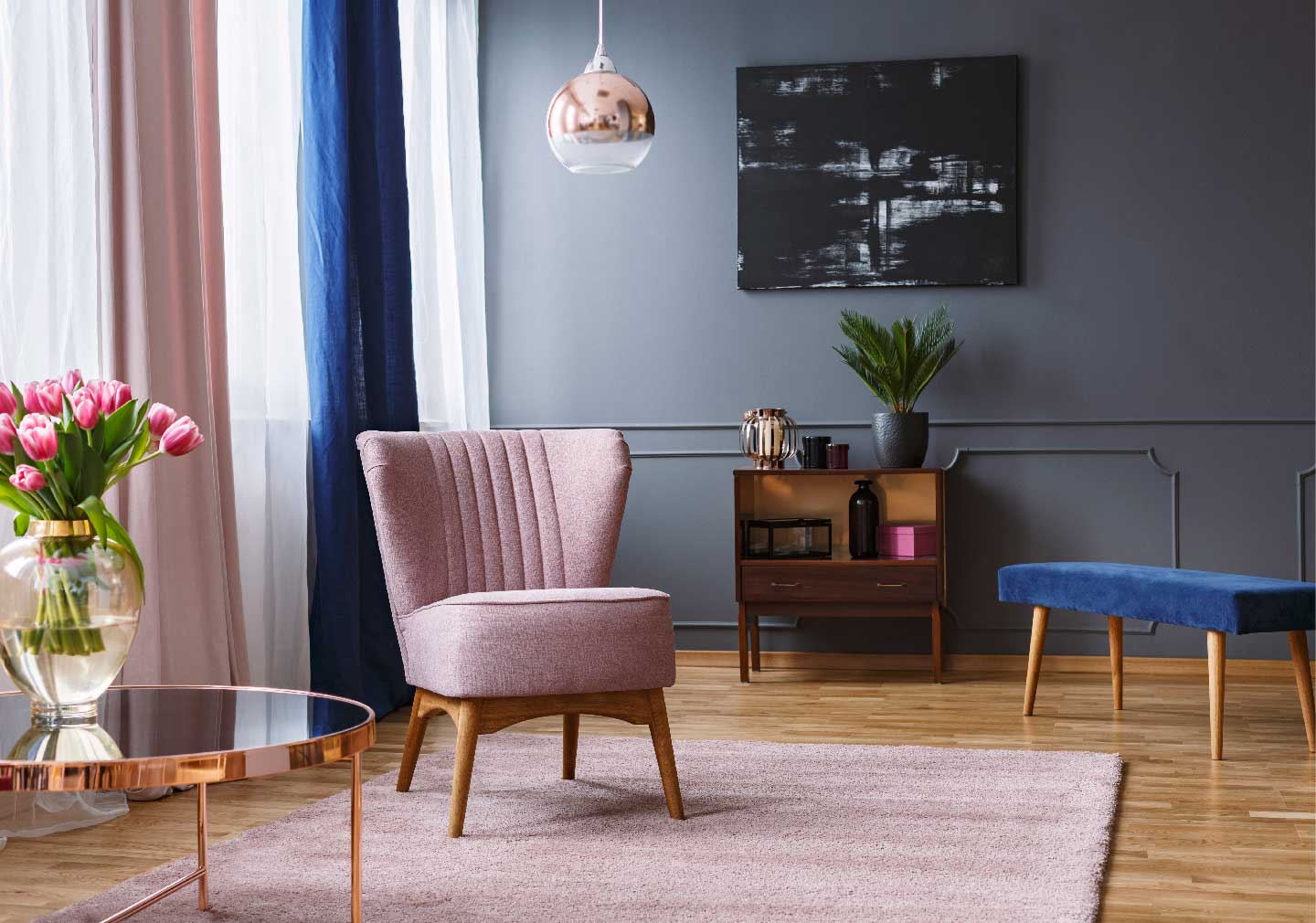 Balconies with scenic views have become increasingly popular among celebrities. Your favorite celebrity will surely have a balcony space to sit and ponder about their endeavors. Consider creating an outdoor lounge area with comfortable seating, a fire pit, and string lights for a relaxing, star-worthy space. We sincerely follow a biophilic approach to all our design styles, which is the ruling trend for home designs and decor.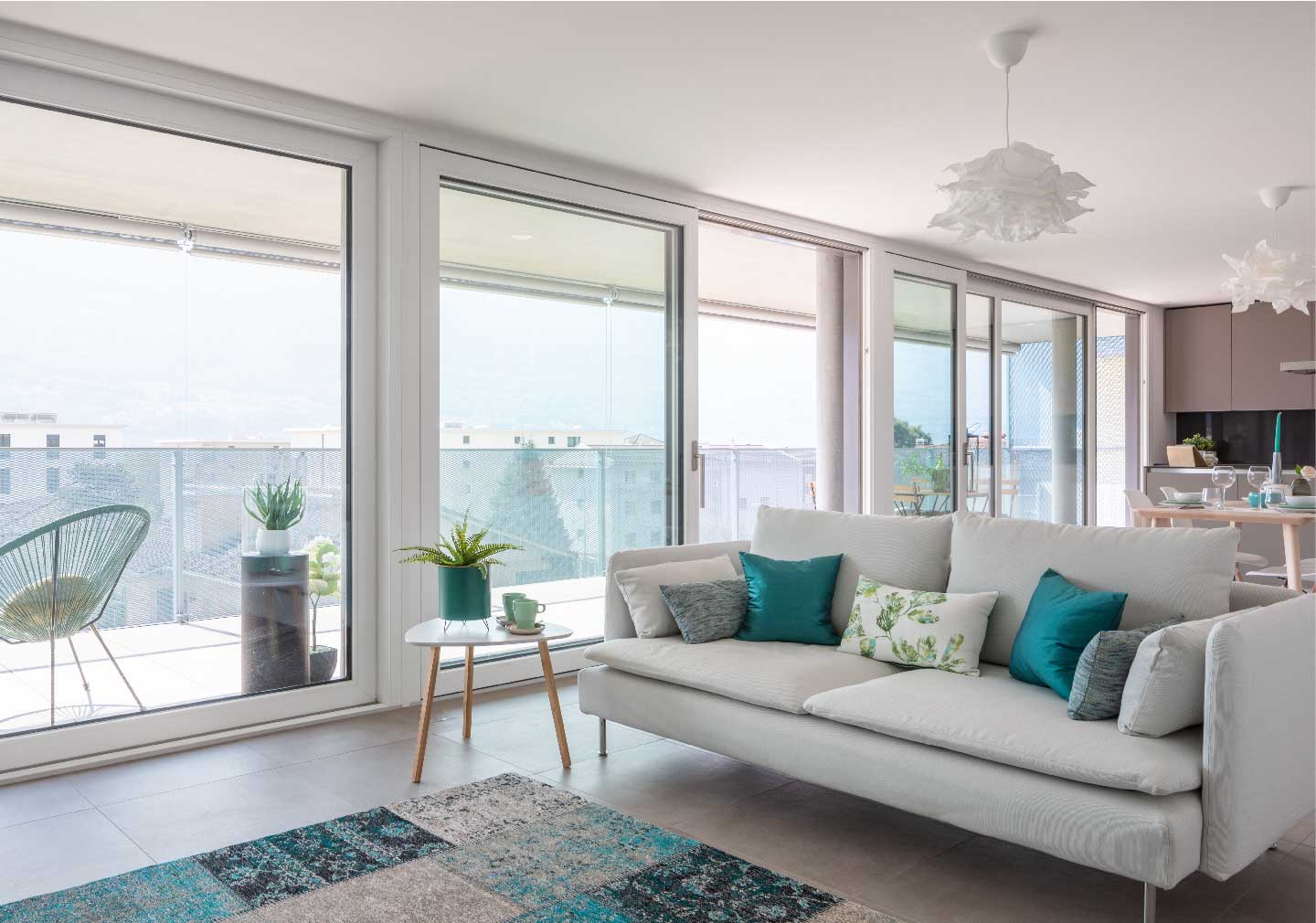 Papped in the celeb theme
From minimalist ideas to maximalism or from vintage inspired look to nordic vibes- you name the style of your idol and we have it for you. Our 7 stage quality check process starting from drawing quality control to the final site check assures impeccable guarantee.
These are just a few ideas, and you can take design inspiration from different celebrities and their styles to create a look that is unique and reflective of your own taste. Everyone has different preferences and styles, and it's important to make sure that your home reflects your personal taste and style. It's also important to take into consideration the architectural elements of your home, as well as any practical needs you have.
Conclusion:
Sprinkle a dash of stardust into your dream home with celebrity-designed interiors, Gauri Khan and Manish Malhotra. 
What's the catch, you ask? Only this – celebrity-designed, personalised interiors are available only for the first FIFTY homes. So, don't miss your chance to be among the select few to bask in the glory of a home that's straight out of the stars' playbook. 
Bonito Designs isn't just about fancy facades and eye-catching interiors. We offer a complete package of end-to-end solutions for all your interior needs. With over 250+ in-house designs, our creative team brings innovation and expertise to every project, ensuring that your home reflects your unique personality and style. 
But wait, there's more! Bonito Designs isn't just about the beauty and premium interior design we offer a world of end-to-end solutions for all your interior needs with 100% expertise. We back our work with a 10-year warranty on their interior services, ensuring your peace of mind for years to come. 
When it comes to quality, Bonito Designs doesn't cut any corners. All the products undergo a meticulous 7-stage quality check, from designing to packaging to installation. So, you can rest assured that every detail will be handled with the utmost care and precision. 
Your dream home is just a step away – take it and shine like the star you are!