Designing the living room, which is where most families spend most of their time together, takes careful consideration. All choices, from color to design to area rugs, have an impact on the living room's overall concept, presence, and personality. Before you have a plan in place, don't rush decisions or make impulsive decor purchases because it can just wind up appearing like it was put together in a day. Sometimes all you need to prevent common living room decorating errors are a few useful dos and don'ts.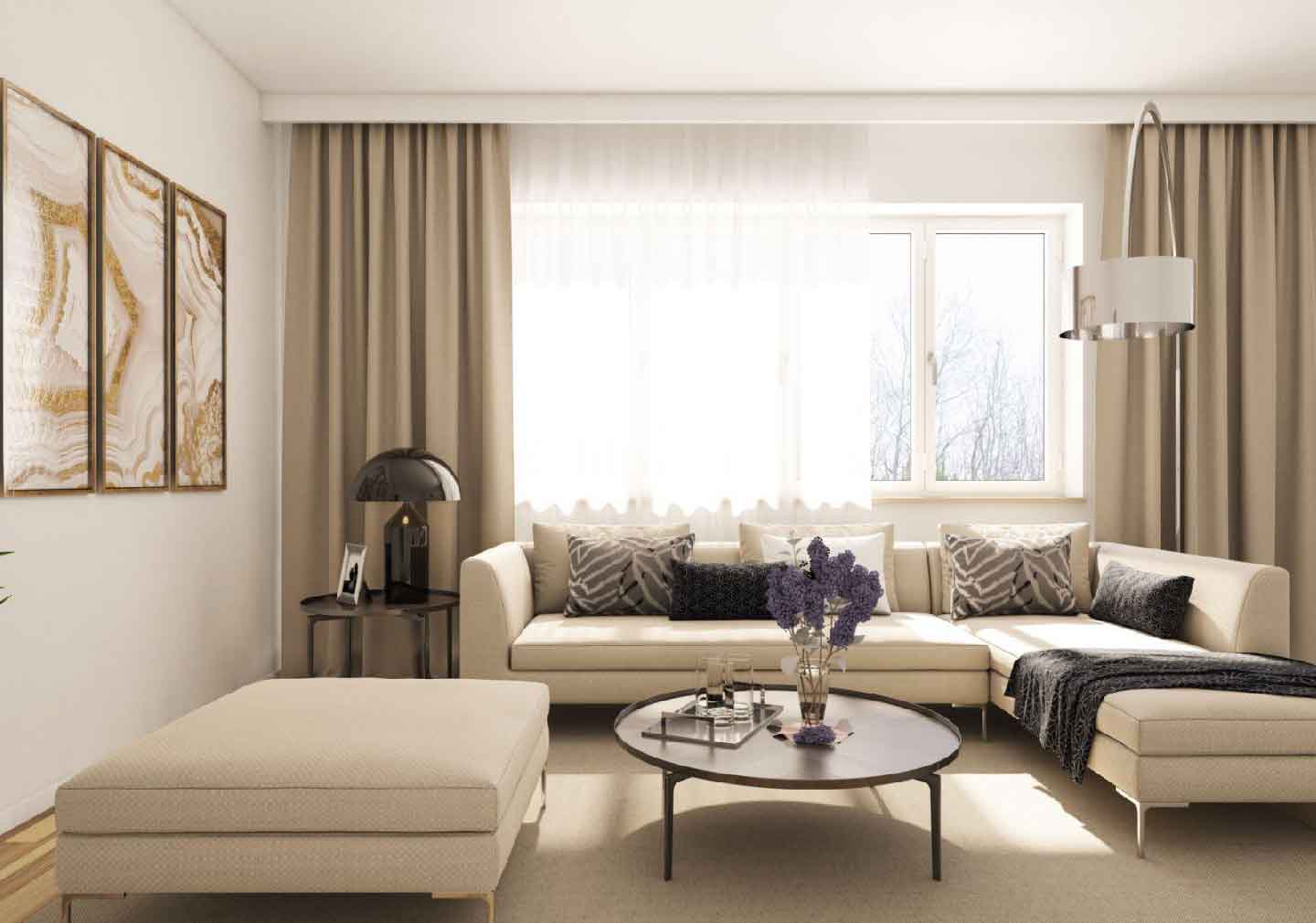 When it comes to decorating and accessorizing, the living room is undoubtedly the most significant room in the house. It is the space where you host loved ones and guests, and families typically spend the majority of their time together at home (after the kitchen). Make sure to abide by these living room dos and don'ts to ensure that it always looks its best.
Although it is sometimes referred to as the "Heart of the House," not everyone spends their valuable time there. The living room may serve as the center of their homes.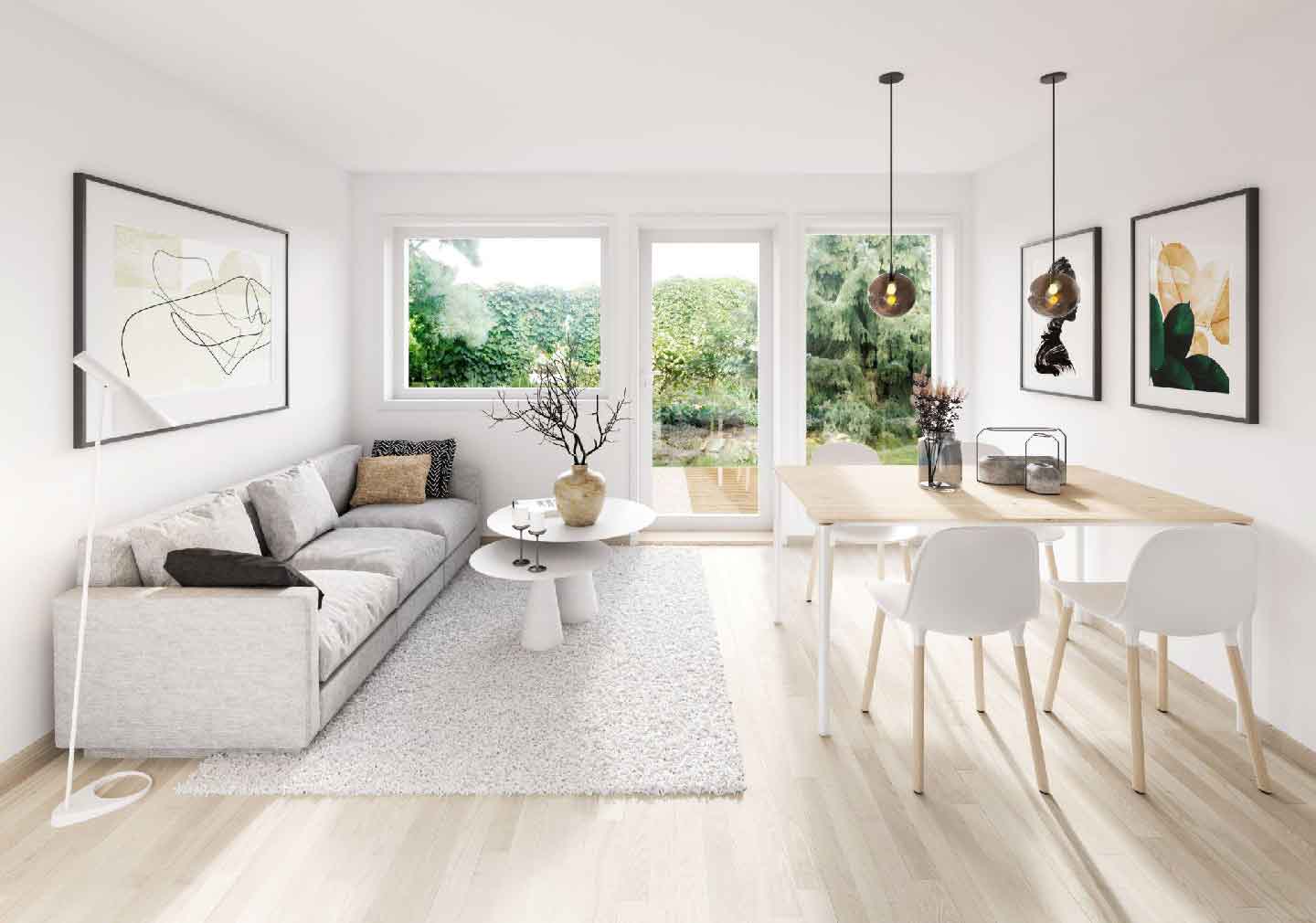 It's important to know the dos and don'ts of decorating this priceless space because it's where you'll probably spend time with family, host guests, and unwind.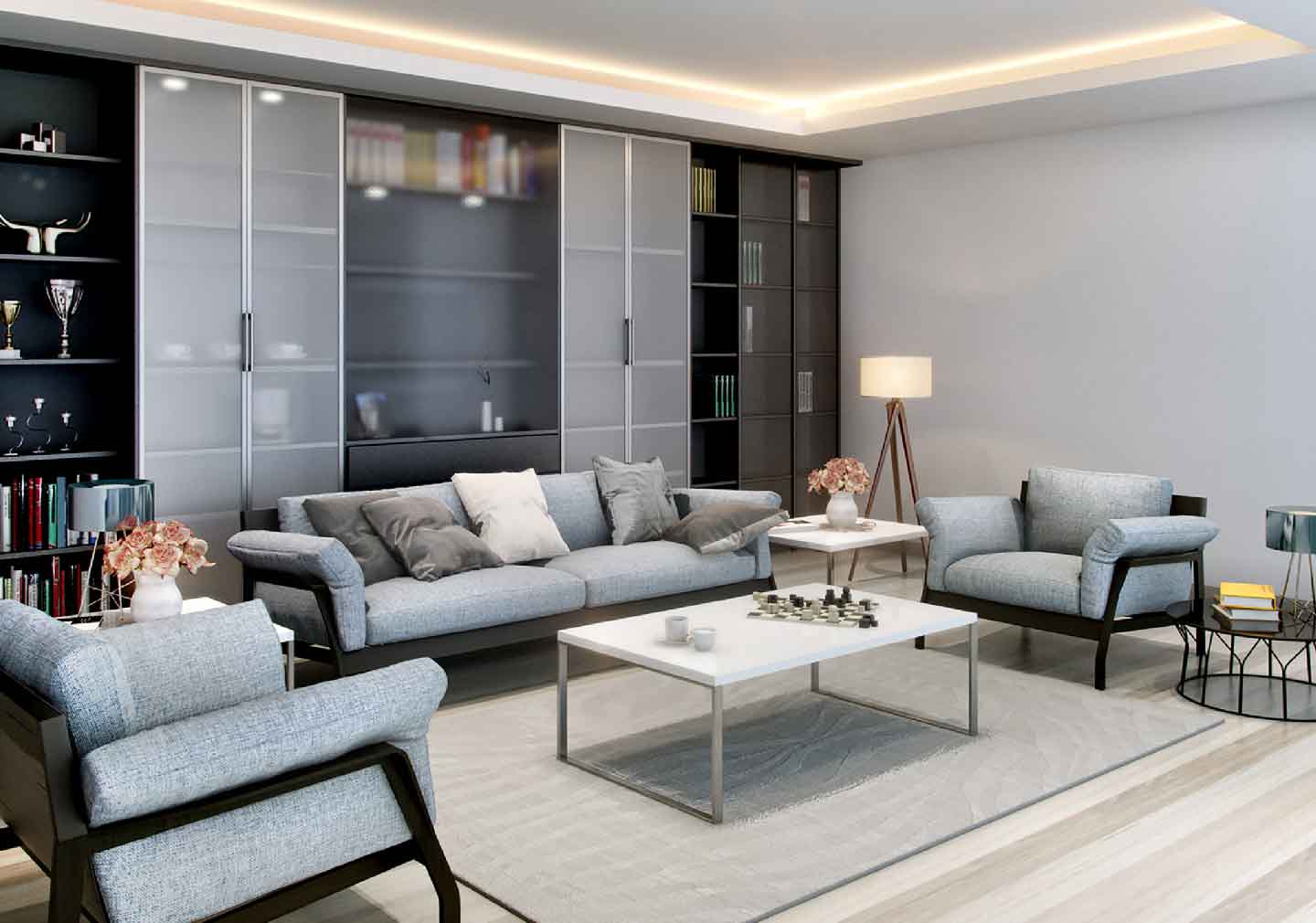 You spend time with your loved ones in your living room after a long day at work, entertain friends and family there, and rest there afterward. It is a significant space in the house with seating space and one in which you will undoubtedly spend a lot of time as well as wow visitors. As a result, it's critical to create a welcoming and cozy environment that captures your sense of fashion and personality.
Top 10 Do's and Don'ts for your living room space
The majority of interior design and décor concepts are easy to read and understand, but putting them into practice effectively takes time and experience. It's similar to learning to cook from scratch with a recipe when you're designing or decorating a room for the first time. On paper, it makes perfect sense, but in practice, there are subtle differences. It might go horribly wrong if you attempt to decorate a dream home without following some basic interior design guidelines. We've assembled some straightforward decorating advice, including some interior design DOs and DON'Ts for the conversation area.
The mood of a room can be made or broken by the paint colors you select. Basic color combinations and matching strategies will help you choose better paints for the interior design of your home, even though interpreting color undertones and comprehending palettes and combinations might take years of experience. You should be aware of concepts like contrast and blending while designing the inside of your home. A room's aesthetic value may be negatively impacted by poorly matched colors in this conversation area because they lose their charm.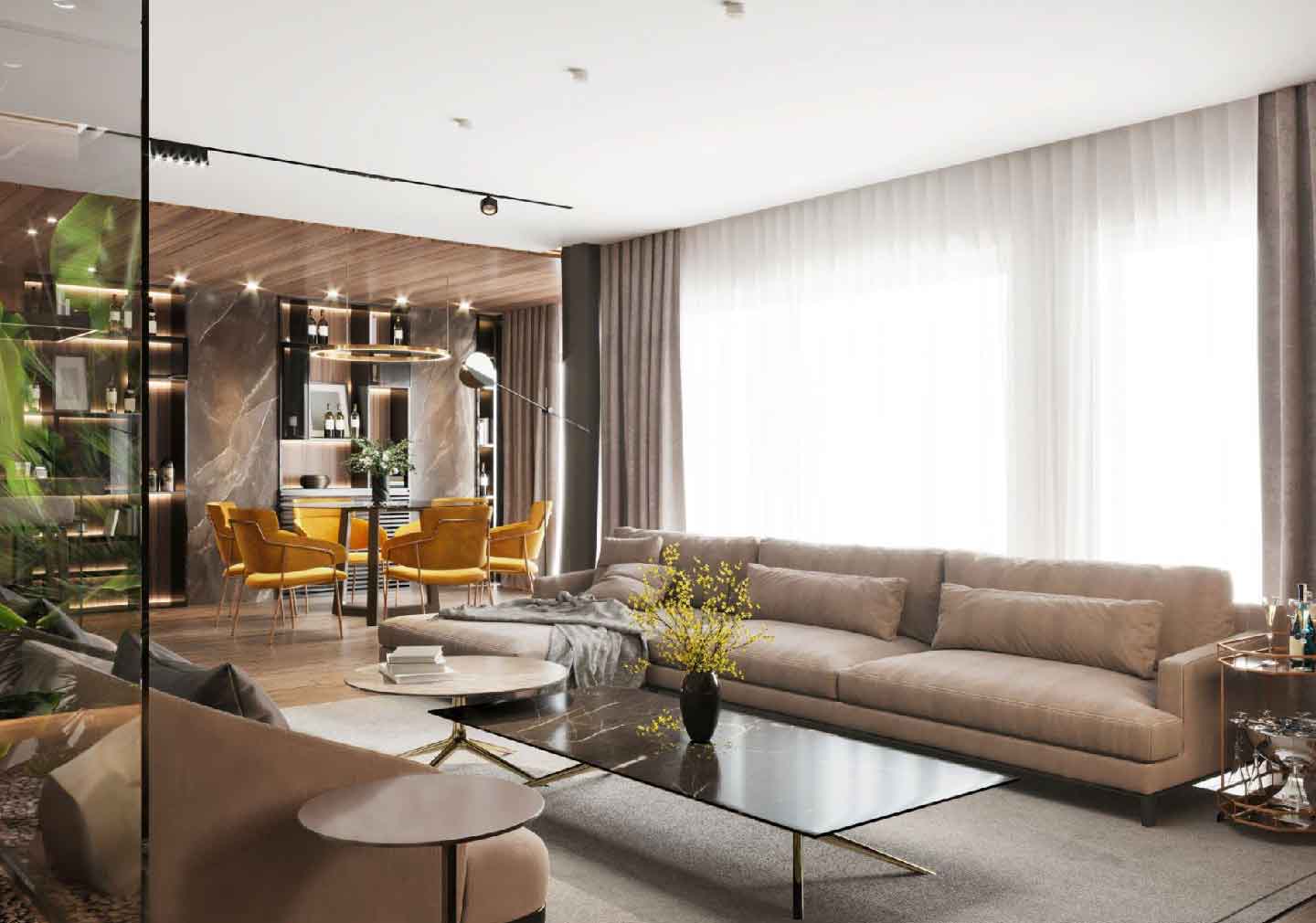 A room's flow might be disrupted or made more cohesive by an area rug. Generally speaking, a larger rug is better.
A rug should be big enough to accommodate all of the furniture in a large room with floating furniture like a living room sofa set, without making the furniture feel crowded. Aim for an area rug that is large enough to accommodate the front legs of couches or chairs in rooms with furniture along the walls. Be sure to coordinate the furniture throughout your home. Your chairs' front legs should be on the carpeting if the couch's front legs are there as well. Place the rug in the middle of smaller living rooms beneath the coffee table or utilize it in the specific area.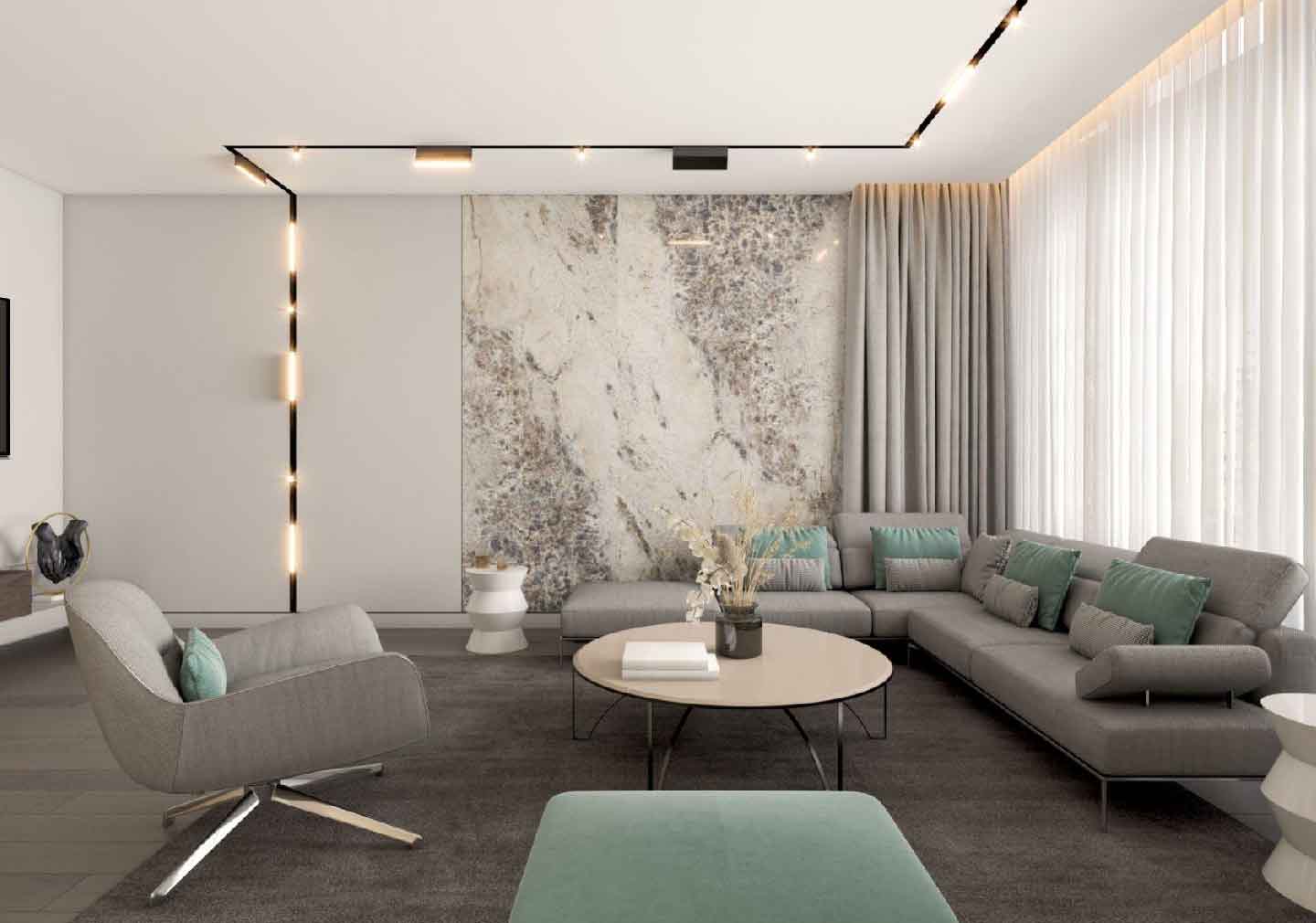 The ambiance of a space greatly affects its mood. You provide yourself the means to create an atmosphere that is suitable for any circumstance by furnishing your room with a combination of overhead, ambient, and task lighting. Everyone in this conversation area looks better when the lighting is appropriate.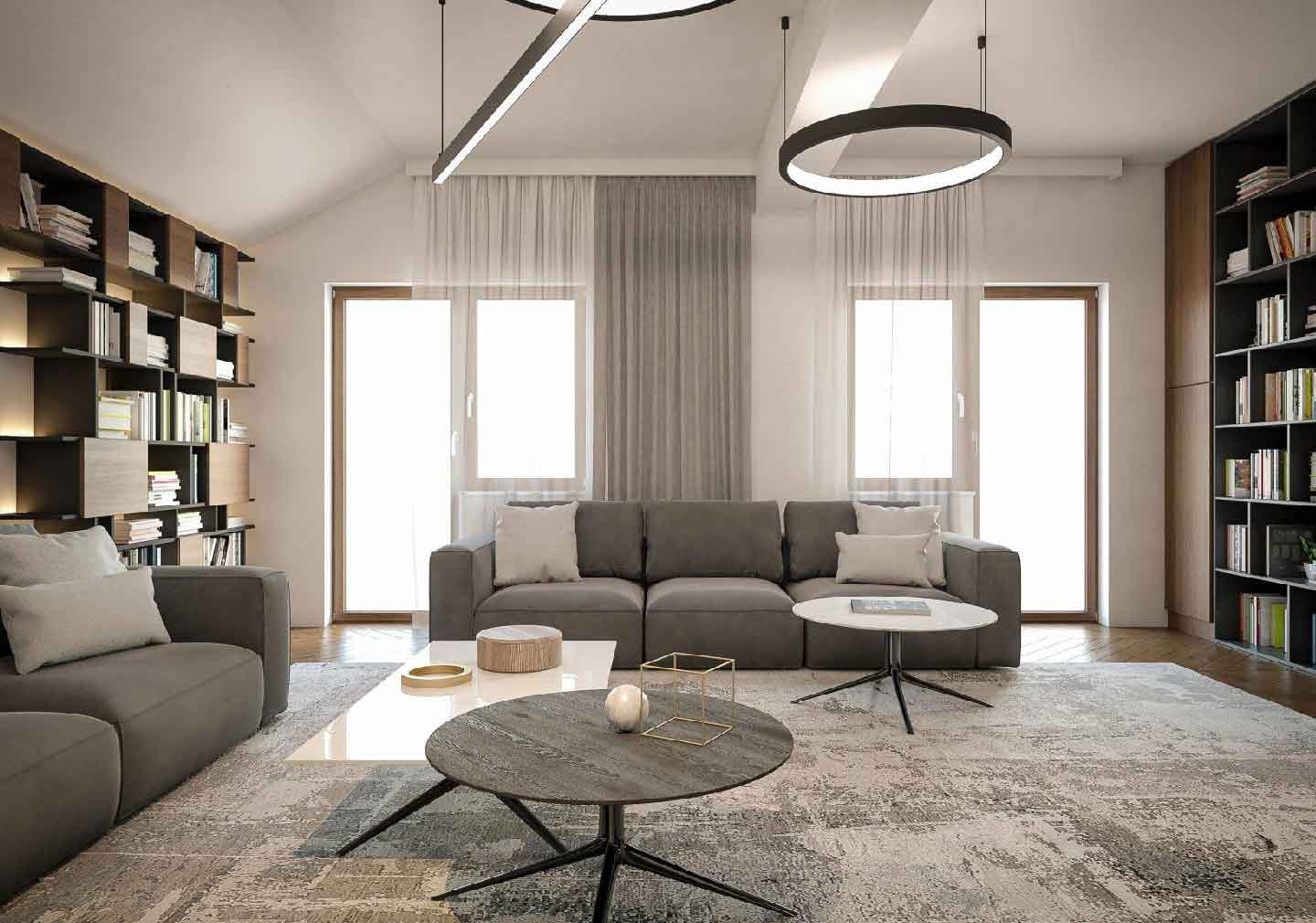 Include sufficient seating space
Although a couch or corner unit will typically be present in living rooms, it's also crucial to have different sitting options in the seating area.
While fitting as many people in as possible, you don't want to overcrowd the space. To do this, adding occasional chairs and ottomans will make the area more conducive to conversation. You must make sure your seating is comfortable. The sofa is where you will do this because you want to be able to spread out and unwind in your living room. Thus, think about selecting movable furniture that will enable you to spread out and raise your legs.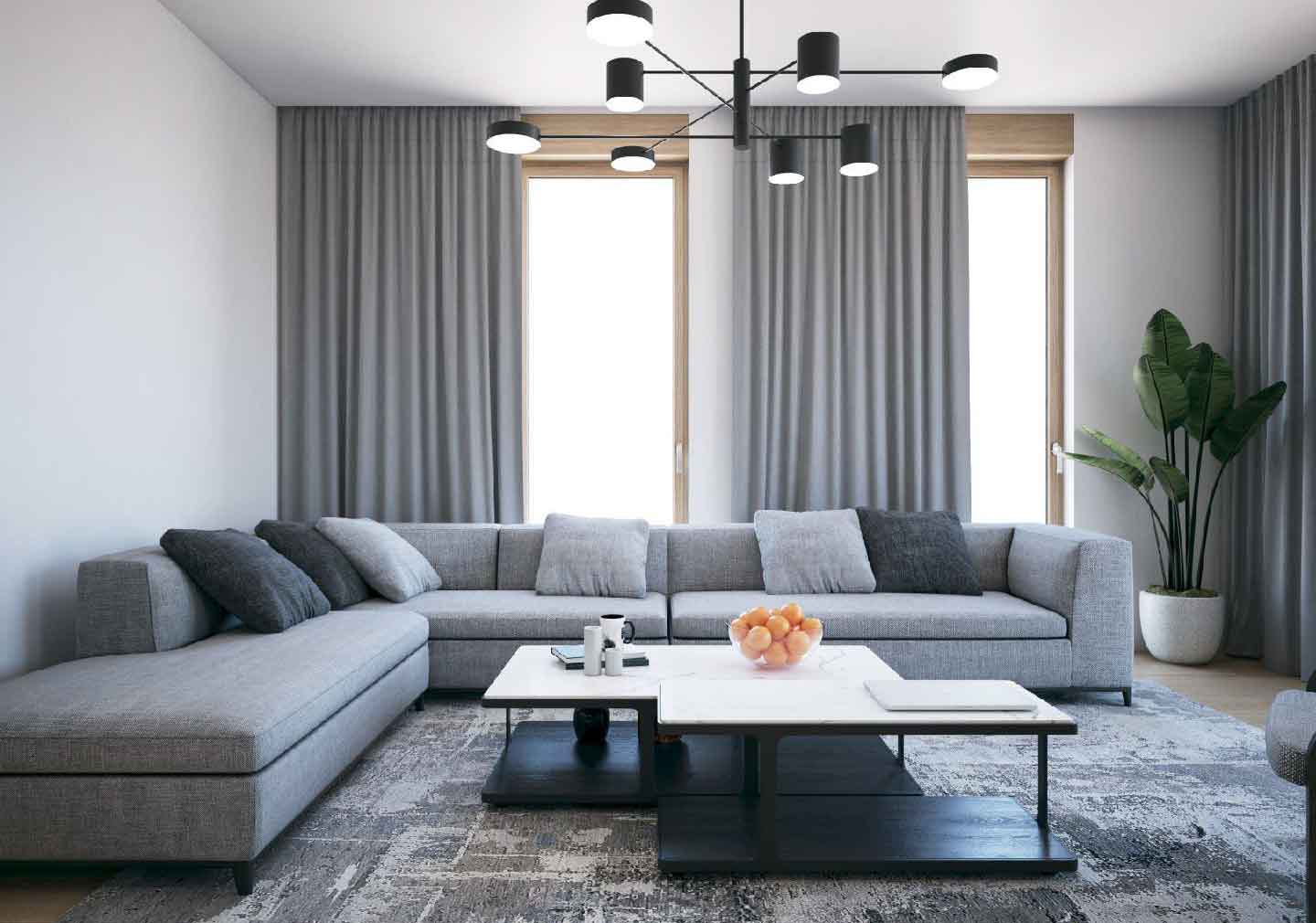 When entering a living space, there is hardly nothing more uncomfortable than running into the back of a couch or a big plant. A blocked entryway has the opposite of a welcome vibe, much like when someone folds their arms. Don't block your entrances; instead, invite visitors inside. You can also use secret storage in this area for keeping shoes!
The don'ts
Fitting your living area with a rug that is too tiny is one of the largest mistakes that homeowners make, and it results in an unfavorable disconnect. Also, it gives the impression that your living area's center is smaller than it truly is. Choose a rug that has enough space for you to comfortably move around and that can accommodate the front two legs of each piece of furniture arranged there.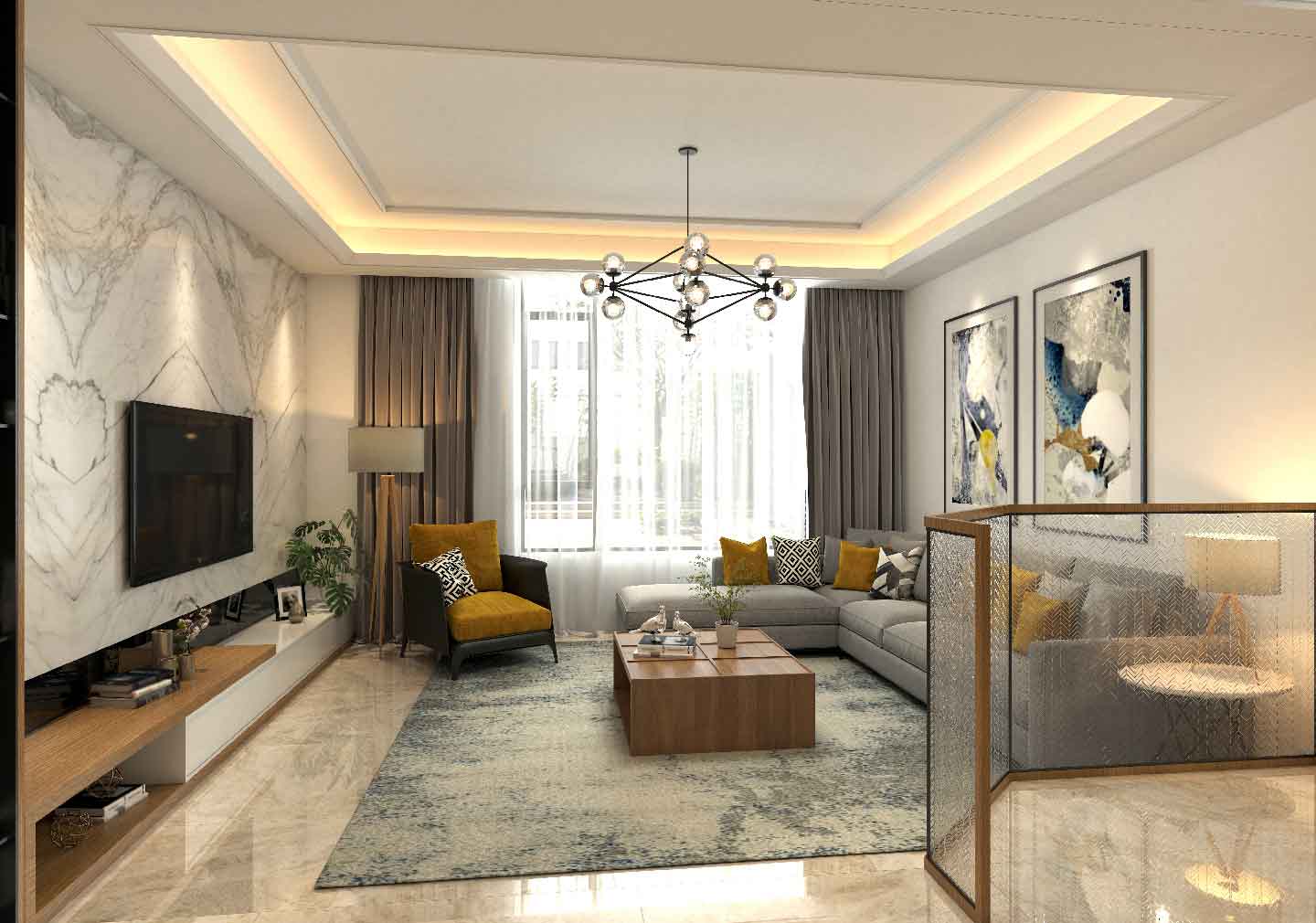 Don't flood the space with cushions
While adding colorful cushions to your home adds to its charm, overdoing it can make the room feel cramped and uninviting. You have gone too far if you are forced to take your pillows out in order to sit comfortably for the living room sofa set.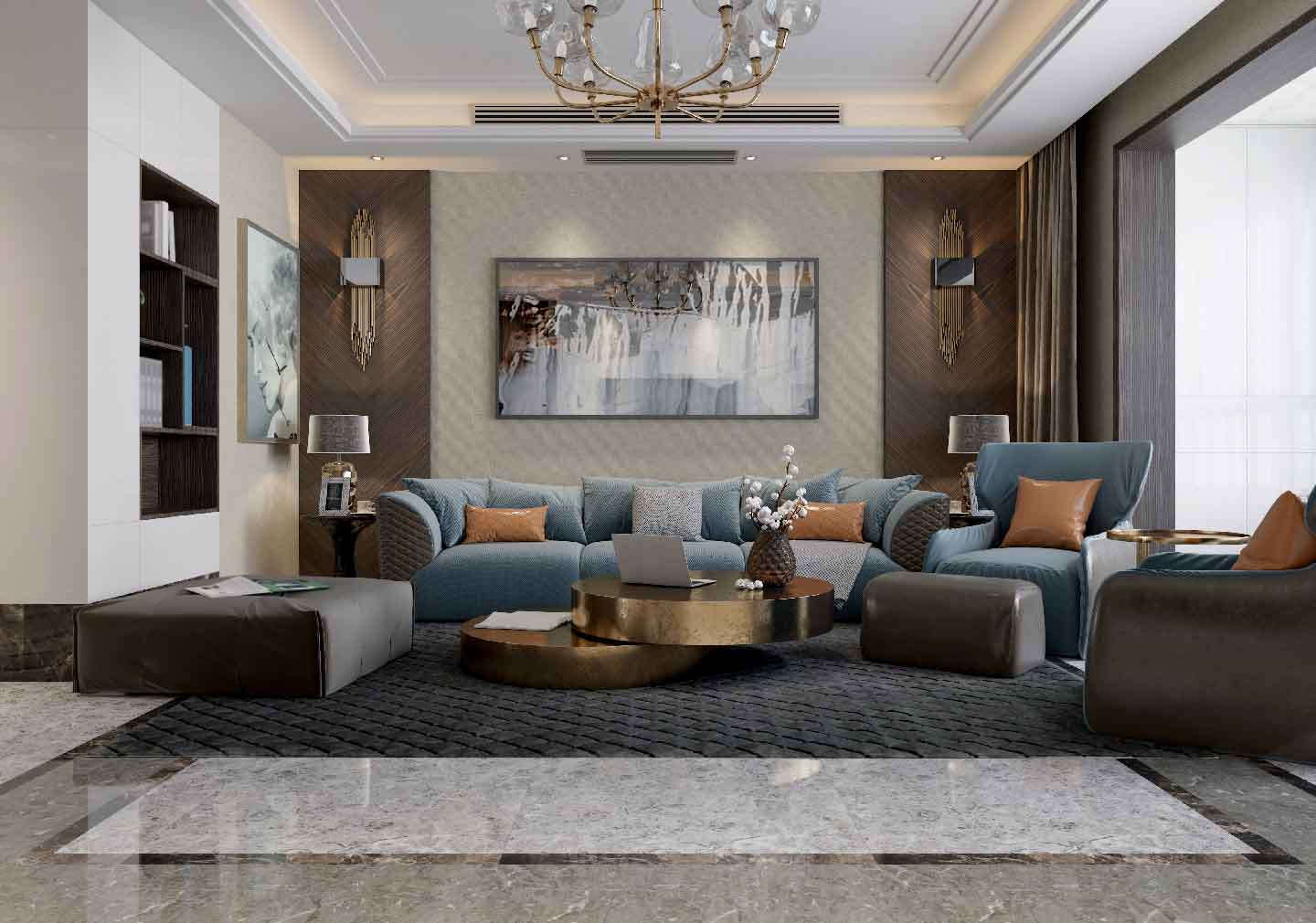 Do not use too many colors
The color scheme should create a cohesive sense in the areas you design. This implies that you shouldn't use a different color to paint each room. Your interior design style in this conversation area will be less cohesive and appear cluttered as a result. To create a sense of unity and a theme for the interior design of your home, choose shades of the colors you enjoy. Verify if the colors are still consistent. For instance, cyan is really different from cobalt blue, thus it doesn't make sense to have such a contrasty feeling in your home just because it is blue. Mauve and lavender can both be justified in the same way.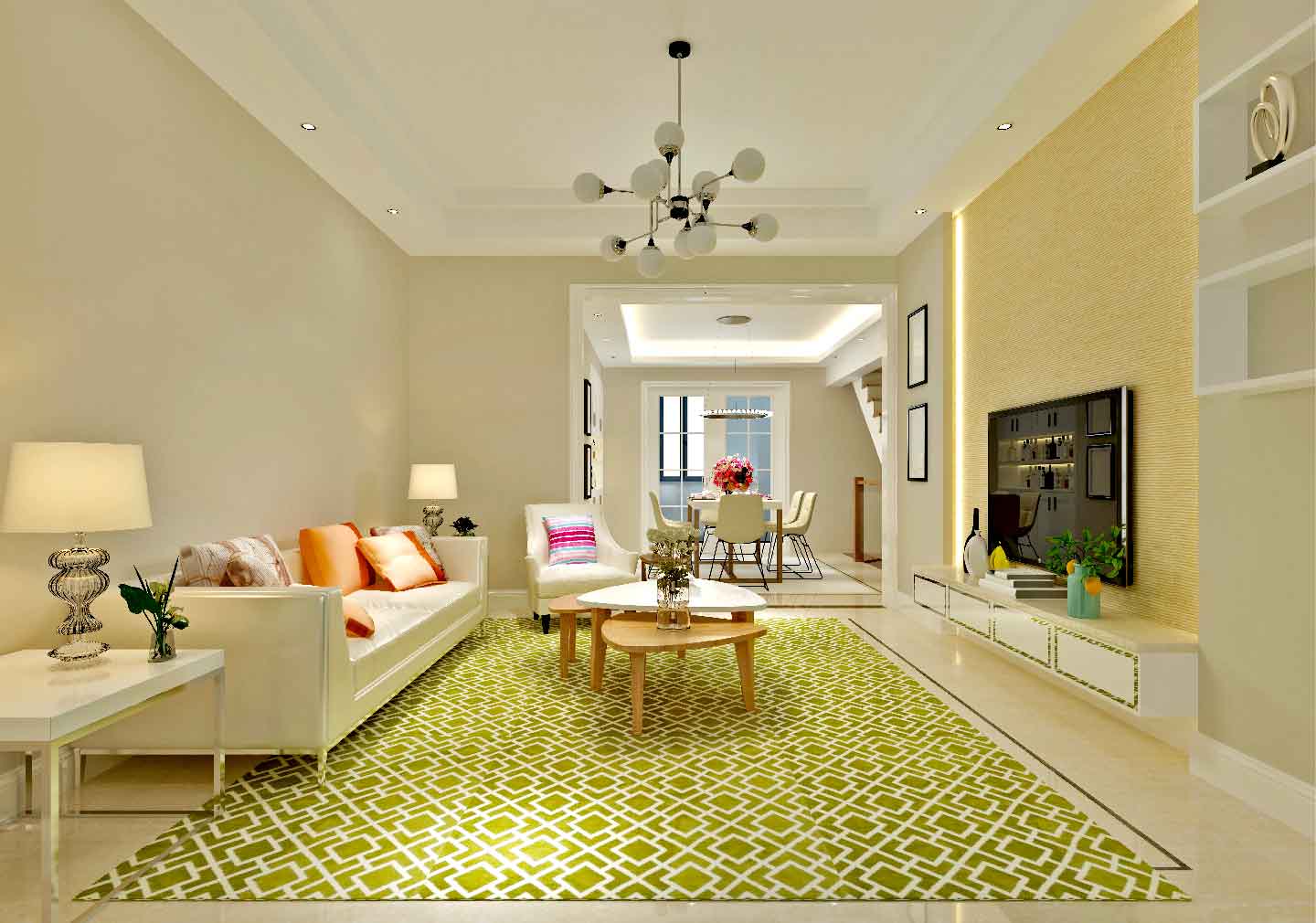 Do not ignore the emphasis part in the living room
Choose carefully because the artworks and design elements you choose will determine how appealing a room is. The artwork you select must be sufficiently sized, in proportion to the rest of the interior composition, and hung at the appropriate height. Additional characteristics could include a wall that is block-colored or wallpapered, floating shelves, coffee table that display different works of art, indoor plants, or other soft furniture.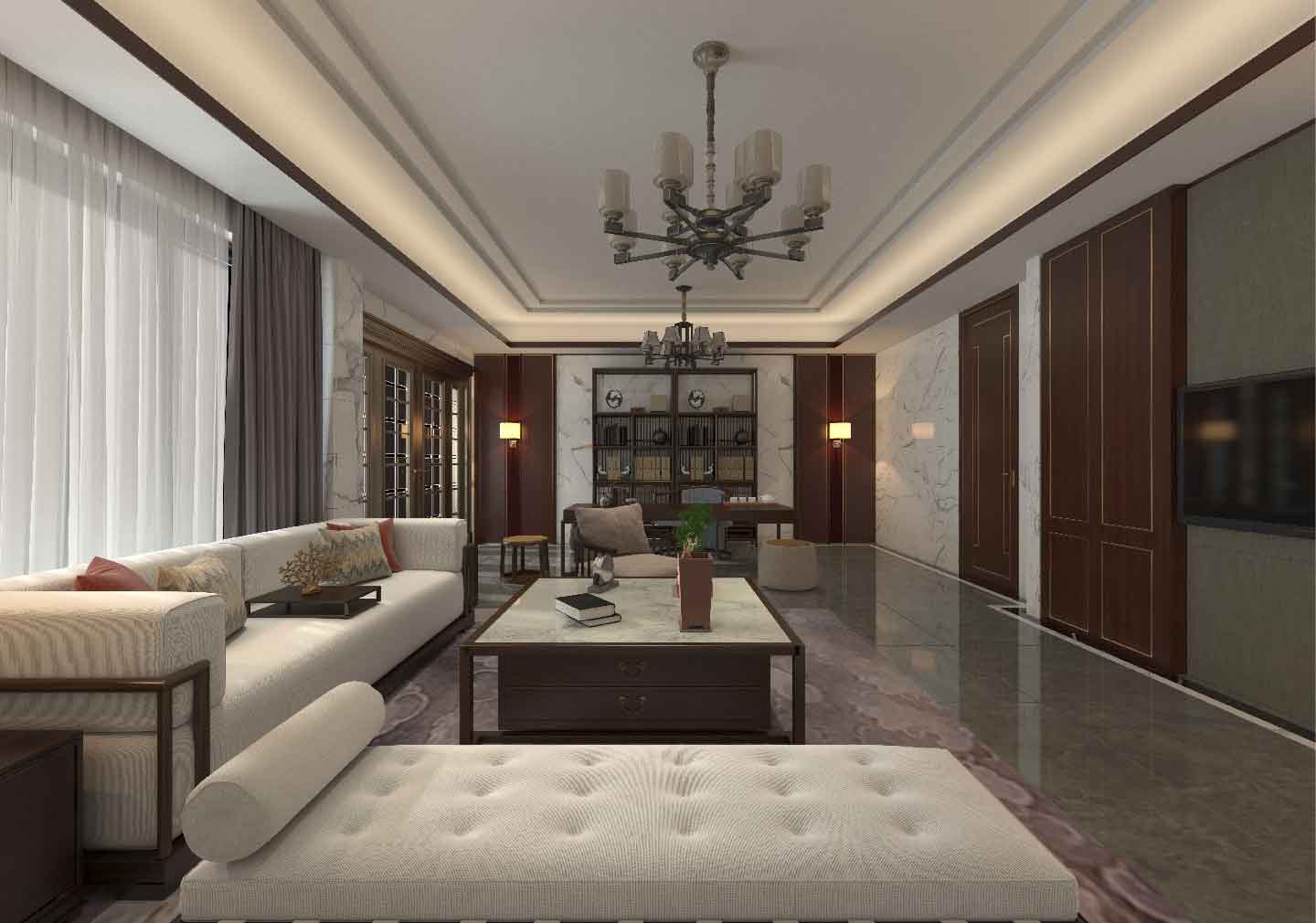 Do not go for same scatters in the room
For the living room, go for scatters and throws with unusual textures, colors, and patterns instead of cushions that match the color of your living room sofa set in order to provide intriguing visual layers to the room's decor.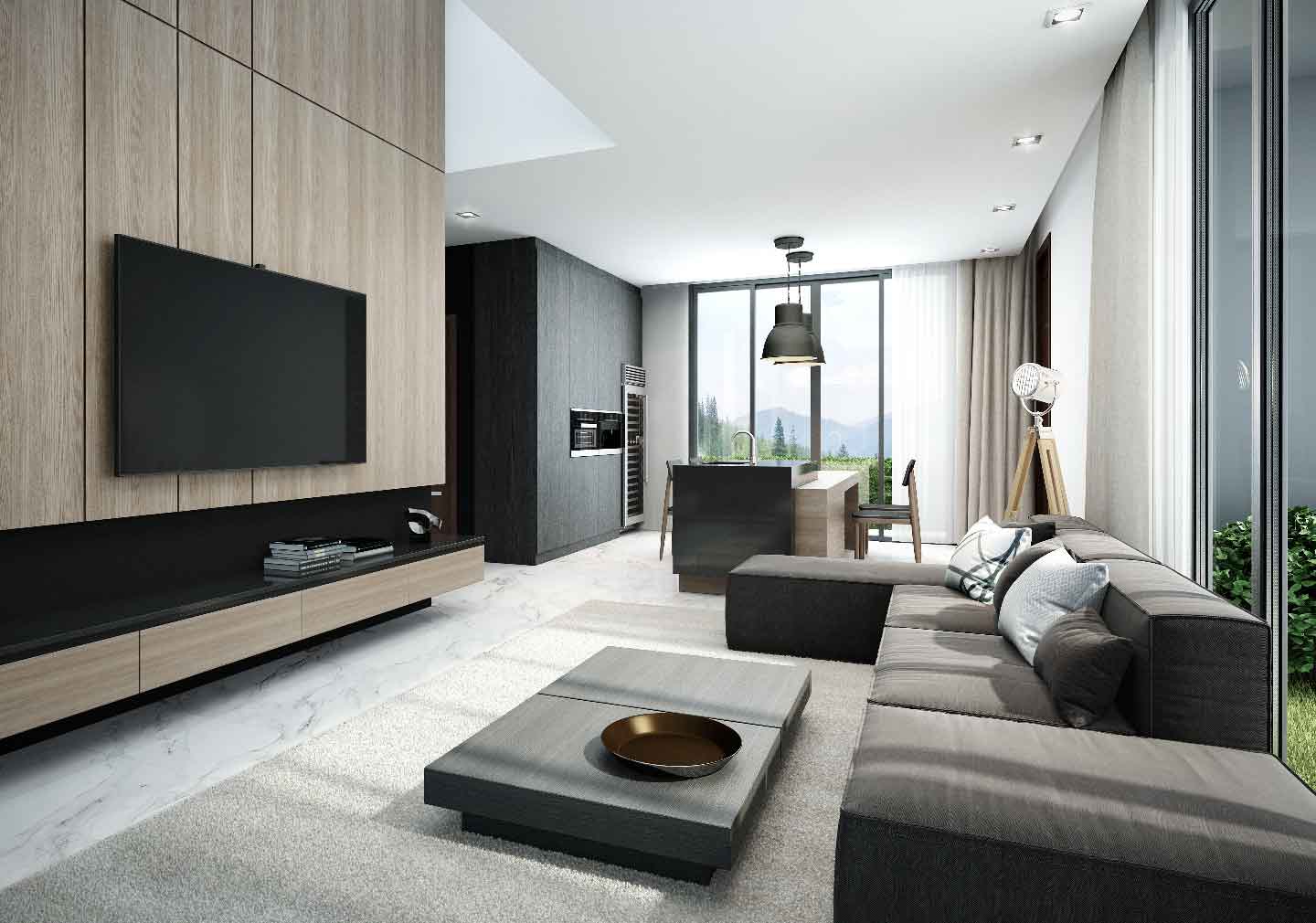 As always, it is best to get professional advice if you want to create that style for your room. We, at Bonito Designs, are aware of how important it is to construct every square inch of your house. Simply inform us of the type of interior design you are seeking, and we will work with you to refine your ideas in order to help you make your vision a reality. We will be able to meet your objectives effectively, regardless of whether you want to increase aesthetic appeal, harmonize the mood of your area with existing buildings, or experiment with color schemes. Connect with us and let your home exude all luxurious vibes!