Laminate floor covers are the best invention in flooring market. These covers can beautify any corner of house or offices. There are plenty of varieties of laminates available in market and one most appealing among them is textured laminates.
Such laminates are ideal for those who want to have realistic appearance in their spaces. Textured finish laminates is an excellent alternate to traditional smooth laminate flooring. The texture finishes offer look and feel of natural wood grain or stone. This form of laminates is highly robust, easy to install and obtainable at pocket-friendly rates.
Textured Laminate Usability
It is ideal to be installed in places where there is need to have high authentic look.
For such reasons, it is well suitable for countertops or for light to moderate residential and commercial applications. The great water resistance possessed by it makes it suitable for bathrooms and kitchen as well.
Textured Laminate Appearance
With an ability to imitate the look of natural tile, wood or stone, such laminate covers are available in several distinct shades to match multiple home's theme. Some major types of texture laminates are: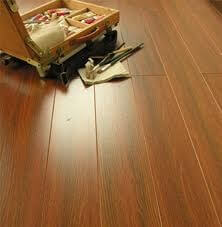 Source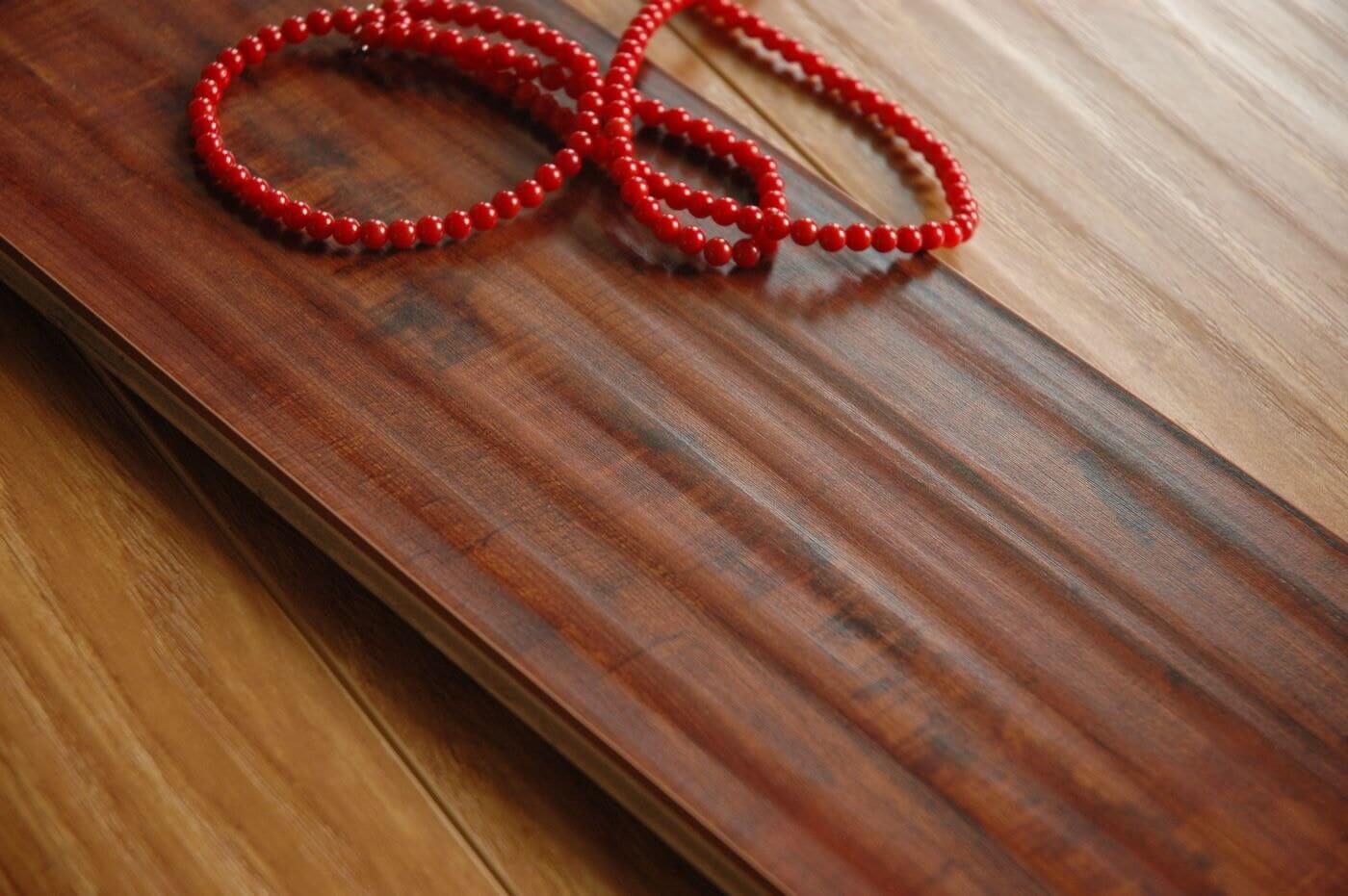 Source
If you are having kids who spoil the flooring with scratches, then it can be a safe bet if you opt for this handscraped surface flooring as it offers more wear and scratch resistance than hardwood.
Very easy to maintain as well – Just sweep..!! Damp mob or wipe clean..!!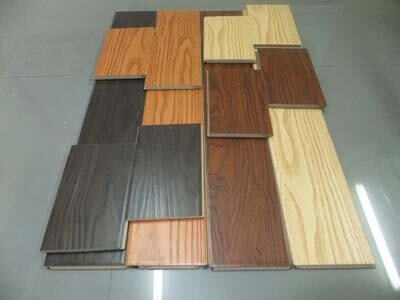 Source
It can only be matched with 12mm thickness laminate flooring, as 12mm stands out it unique and noble.
Pricing details of Embossed in Register:

The cost of this wooden type flooring is very cheap when compared with wooden flooring. You can avail the same feel as wooden flooring by spending less amount. 
This is a brand new product of laminate series that was popped just few years back and has bagged a lot of craze for the past few years.
Textured Laminate Durability
These laminates hold excellent resistance to dents and scratches. They are even finely coated with high quality materials that make them completely water proof, stain proof and damage resistance. Also, it can easily withstand day to day wear and tear. For such reasons, it is an excellent floor cover to be used in homes with pets and children.
Textured Laminates Care and Maintenance
Textured laminates floor do not hold lines and seams which is mostly the case with other forms of floorings. So, they do not suffer with building up of grime or residue.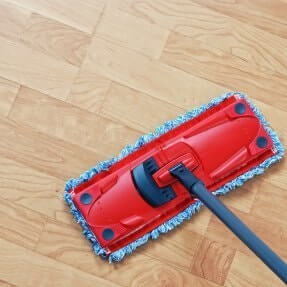 Source
Regular cleaning and light mopping can make it work for years without meeting any kind of loss. This is even one of its greatest advantages over other forms of floor covers.
Textured Laminate Installation
While stone, wood, and ceramic tile floors are bit tricky to install, textured surface laminates offer very easy installation. Its installation is uncomplicated as it can be done with use of high bond glue or simple interlocking.
Textured Laminate Construction
The laminates are made with high quality synthetic materials that offer it longevity and strength. It composes four different layers of wear layer, core layer, décor layer and the final backer layer, which makes it highly strong and bends resistance, sound proof.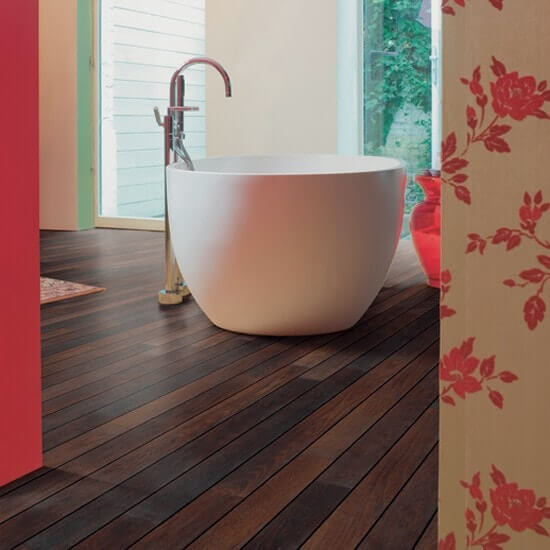 Source
Thickness and AC Rating
Just like other forms of laminates, even this floor cover is obtainable in different thickness ranging from 7mm to 12mm.
These laminates also hold AC rating on scale of 1 to 5 where laminates with higher rating are more durable and robustly constructed.
As an example, the AC rating is often referenced:

AC1 Moderate Residential:Intended for infrequent traffic and light residential use (i.e. bedroom)
AC2 General Residential:Able to handle moderate foot traffic for most residential spaces (i.e. living room or dining room)
AC3 Heavy Residential/Moderate Commercial:  Can be applied to more varied locations, including high-traffic rooms and commercial spaces with light traffic (i.e. small offices)
AC4 General Commercial: Suitable for all residential uses as well as more heavily trafficked commercial areas (i.e. offices, restaurants, and boutiques)
AC5 Heavy Commercial: Recommended for commercial use in high–traffic spaces (i.e. department stores and public buildings)
Textured Laminate Cost
The initial purchasing cost of high quality texture laminates is extremely less as compared to stone or hardwood, and due to its easy installation it also saves homeowners the expenditure on professional assistance.
So, ultimately homeowners can save lots of money if they install such floors.
Textured laminates are available in diverse colors, patterns and forms. They are available in planks, squares and more shapes. So, one can consider texture laminate floors if they really want to enhance their spaces with unsurpassed beauty and authenticity.