Introduction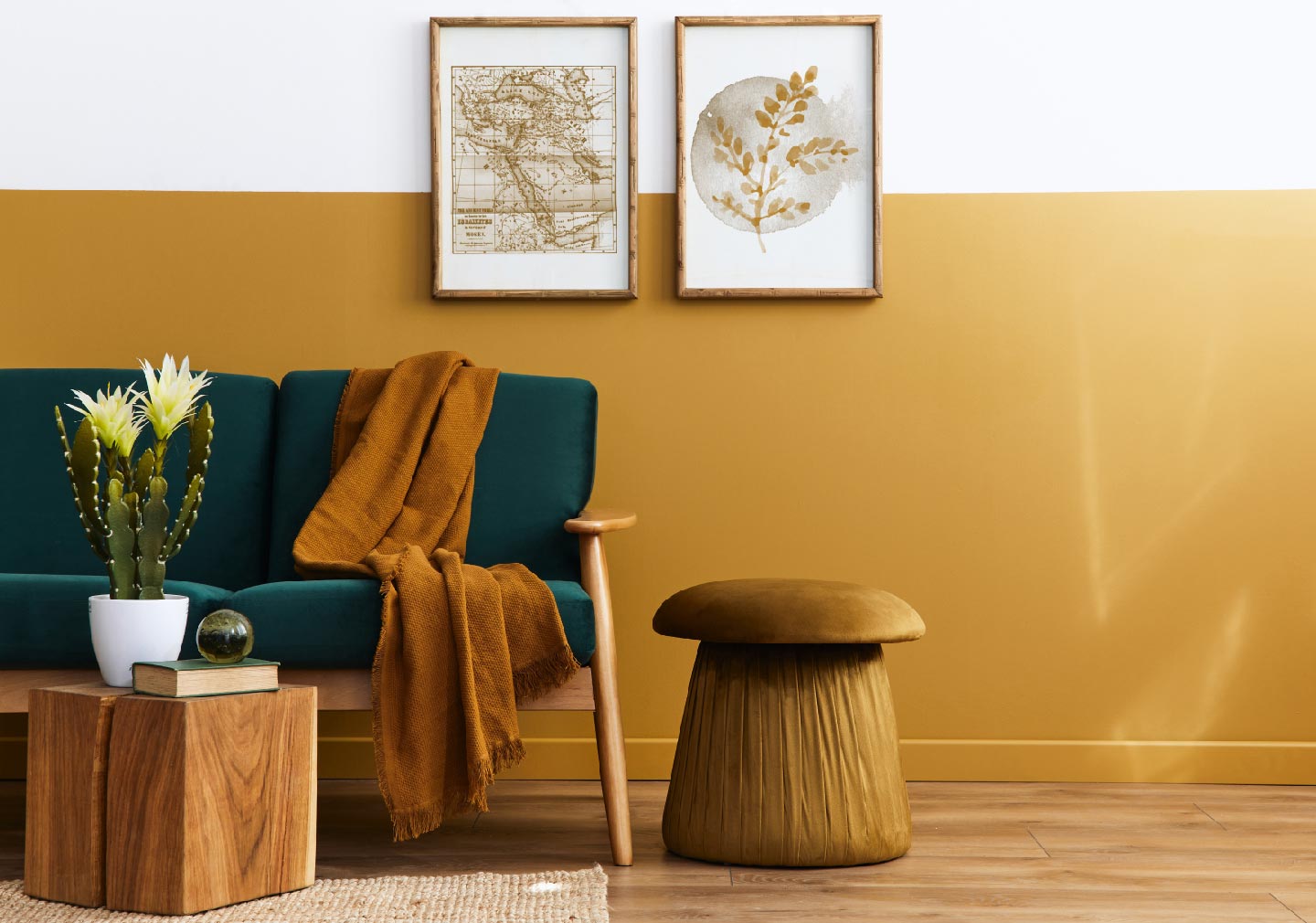 Interior design has become a popular trend in India, as people are increasingly looking to create personalised spaces that reflect their style. The desire to make one's home look aesthetically pleasing and comfortable has given rise to a surge in demand for interior designers, who can help homeowners achieve their dream homes. With the availability of a wide range of options, from modern and contemporary to traditional and ethnic, the possiblities of designing your home in India are endless.
To help you create the perfect space that meets your needs and preferences, we have compiled a list of questions that you should ask yourself before embarking on an interior design project. These questions will help you identify your design style, set realistic goals, and create a space that you will love for years to come.
A well-designed home should have several interesting features that enhance its functionality, comfort, and aesthetics.
Here are some of the key elements of a well-designed home: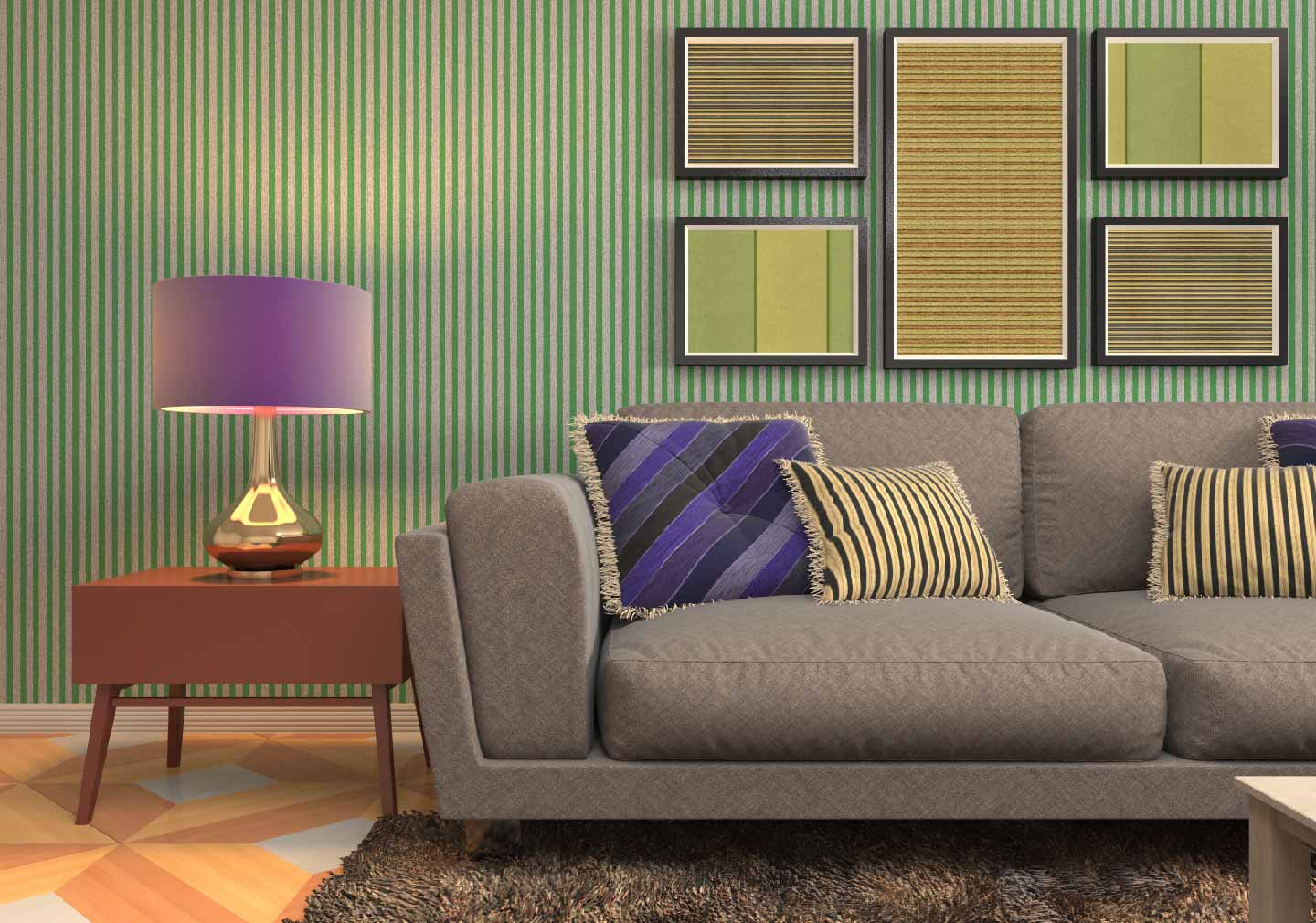 Efficient use of space:
A well-designed home makes efficient use of space by optimizing the layout and ensuring that each room has a clear purpose.
Comfortable and functional furniture:
The furniture in your home should be both comfortable and functional. Choosing a furniture that fits the space well and is arranged in a way that is easy to use is simply blessing in disguise.
Lighting is a key element in any home design. A home with good design incorporates a mix of natural and artificial lighting that enhances the space and makes it feel welcoming.
Thoughtful colour schemes:
Colouring ideas can greatly impact the mood and overall feel of a home. An expertly designed home incorporates a thoughtful colour scheme that complements the architecture and creates a cohesive design throughout the space.
Small details can make a big impact in home design. A well-designed home pays attention to the details, such as the trim, molding, and finishes, to create a polished look.
A home that reflects the personality and style of its occupants is a home that people will love visiting. It incorporates personal touches such as artwork, family photos, and unique decor to make it feel like home.
Why you should hire a professional interior designer?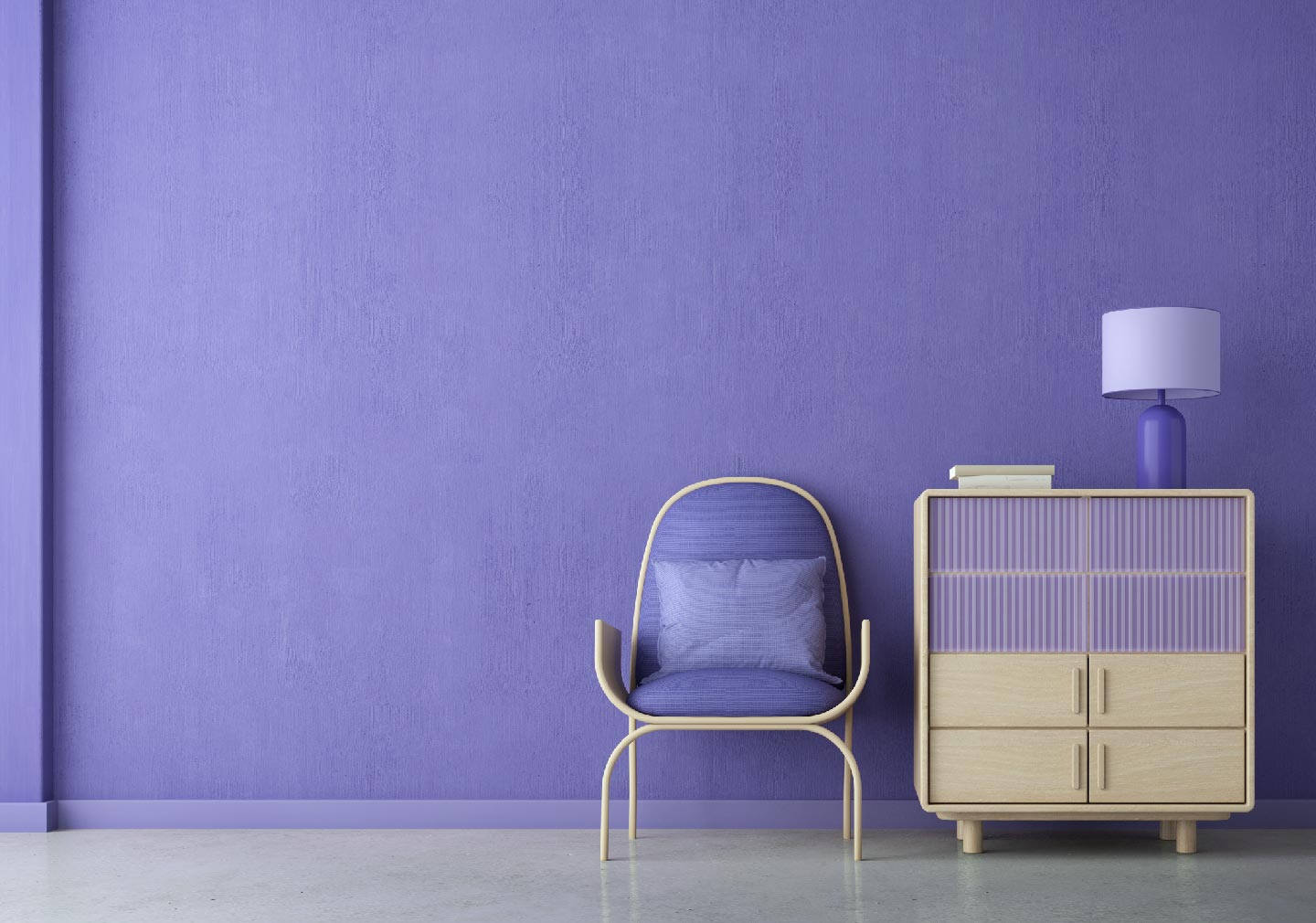 Designing your home is a big undertaking, and it's no secret that it can be a tedious task that involves a lot of back and forth. It's not just about choosing the right furniture, accessories and colour schemes; it's also about ensuring that everything comes together in a cohesive and functional way. That's where an interior designer comes in. Here are some reasons why you need an interior designer:
Save time and effort:
Professional Interior designers at Bonito Designs have the knowledge and experience to help you avoid costly mistakes and wasted time. Plus, you don't have to worry about the quality of materials, sourcing, and warranty. They can help you make decisions quickly and easily, which can save you time and effort.
Bring your vision to life:
An interior designer can help you bring your vision to life by working with you to understand your preferences and lifestyle. They can suggest ideas and solutions that you may not have thought of, helping you create a unique and personalised space that reflects your personality.
Professional guidance:
Interior designers are professionals who have undergone formal training in design, space planning and colour theory. They know and can provide you with professional guidance from living room interiors to bedroom interior design, and advice on all aspects of your project, from the initial design concept to the final installation to after-sales support.
Access to resources:
Interior designers have access to a wide range of resources, including materials, furnishings and accessories, that might not be available to the general public. Many professional design services collaborate a lot of brands to enhance the customers experience at low cost and unique products.
What is the cost of hiring an interior designer in India?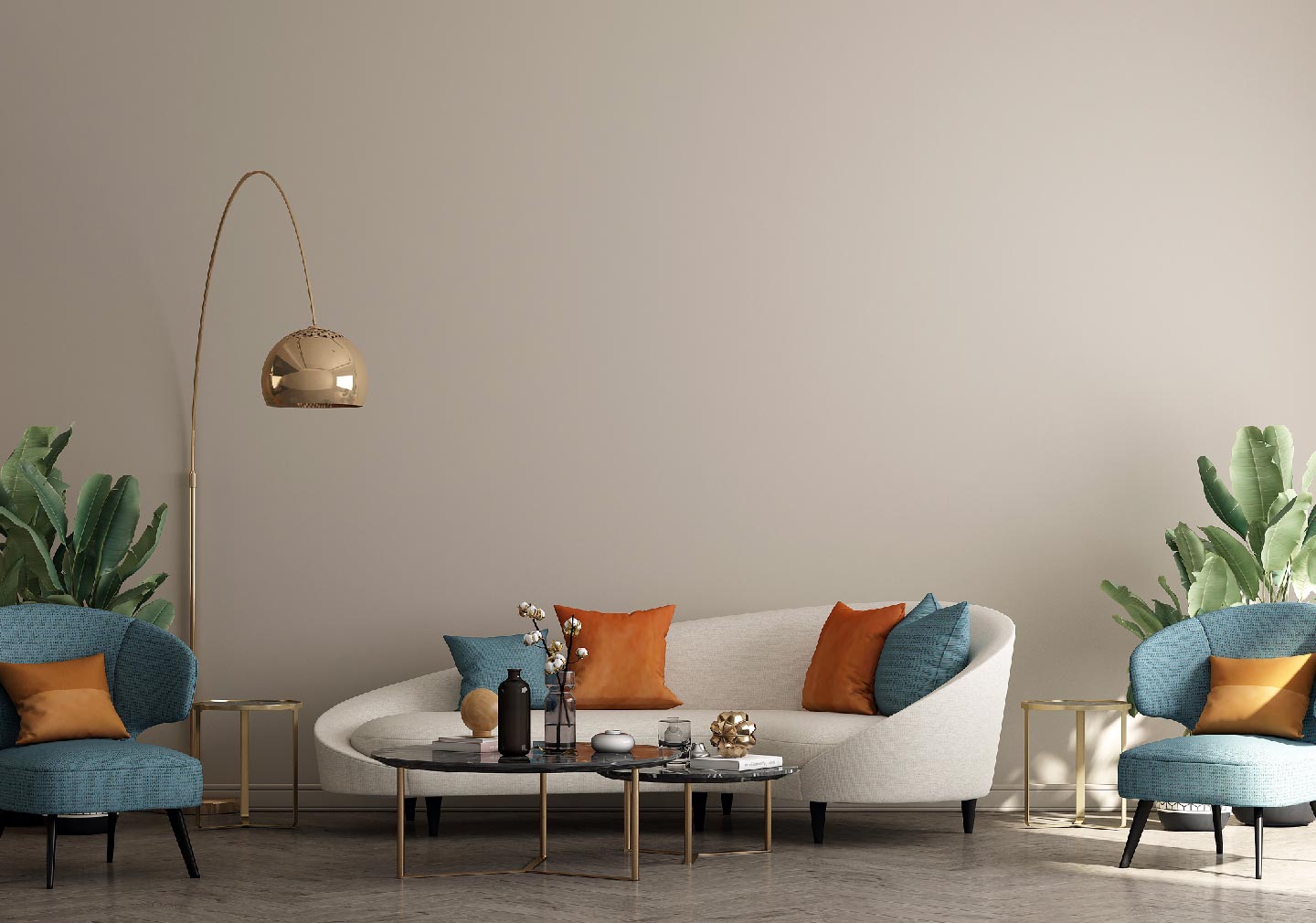 The cost of hiring an interior designer in India varies greatly depending on a number of factors, such as the scope of the project, the location, the designer's experience and reputation, and the materials and finishes used.
For example, in a city like Mumbai or Delhi, the cost of hiring a high-end interior designer can range from Rs. 1500 to Rs. 5000 per square foot or more, while a mid-level designer may charge around Rs. 1000 to Rs. 2000 per square foot.
However, it is important to note that hiring an interior designer is not just about the cost, but also about the value that they bring to the project. A good interior designer can help you save money by avoiding costly mistakes, choosing the right materials and finishes that fit your budget, and maximizing the use of space in your home.
Furthermore, many interior designers in India now offer flexible pricing models, such as hourly rates or fixed fees for specific services, which can help clients better control their costs and get the most value for their investment. Ultimately, the cost of hiring an interior designer in India depends on your specific needs and budget, and it is important to do your research and choose a designer who can deliver the results you want at a price that works for you.
What kind of questions to ask interior designers?
Hiring an interior designer can be an exciting process, but it's important to make sure you find the right fit for you and your project. Here are some questions to ask before you make your decision:
What is your process for developing a design plan?
Some interior designers follow a template and rely heavily on the projects they have done in the past. Basis on that, they take up projects. This question will give you an idea of how they work and what to expect in terms of timelines and deliverables and their limitations as an interior designer.
How do you charge for your services?
This is an important question to ask to ensure that you're clear on the costs involved and any additional fees or expenses that may come up. Some vendors guise as interior designers and more often than not you will hear that projects have been stopped due to lack of funds or increase in the price of goods in the middle of the project, causing severe disruption halt of the project.
Some interior designers charge a flat fee, while others charge hourly or by percentage of the project cost. Make sure you understand their fee structure and how it aligns with your budget. Hire an interior designer who is transparent in their approach and fees.
Can you provide references or examples of your work?
Allows you to see their work firsthand and speak with previous clients to get an idea of their level of satisfaction. Make sure to check their YouTube channel and see if there are any home tour videos and real customer testimonials.
Are you willing to work within my budget?
Most designers give you the designs first and then give you quote. Ensure you set the exepectations right from the get to. It's important to establish upfront whether the designer is willing to work within your budget constraints.
How do you handle communication and project updates?
Establishing clear communication channels and expectations will help ensure that the project runs smoothly, and any issues are addressed promptly.
How do you take revisions or changes during the design process?
It's common for changes to arise during the design process, so it's important to understand how your interior designer handles revisions and if there are any additional costs associated with them.
What is the process of interior design in India and how does it work?
Consultation
The first step is to set up a consultation with your interior designer. During this meeting, you'll discuss your design goals, budget, and timeline. Your designer will ask you questions about your preferences and style to get a better idea of your vision for your space.
Site visit:
The experts will visit your space to take measurements and get a clear view of the layout. They will also assess any existing furniture or decor that you plan to keep and work around it.
Conceptualization:
After the site visit, your designer will start working on a design concept. They will take into account your preferences and style, along with the architectural features of the space. This is the stage where you will see the first round of design sketches, 3D renderings or mood boards to give you an idea of the proposed design.
Design development:
After you approve the concept, your designer will move into the design development stage. This is where thedesigner will select furniture, fixtures, and finishes for the space. During this stage, they will also work on lighting and electrical plans and start sourcing materials.
Execution:
Once the design and materials are finalized, the actual execution begins. This includes construction, painting, furniture installation, and other elements that will bring the design to life. Your designer will oversee the entire process to ensure that everything is executed according to the plan.
Handover:
Any final touches or corrections are made at this point. After this final walkthrough, the project will be considered complete, and you will be free to enjoy your personalised home interiors.
Conclusion
Asking the right questions can ensure that your interior designer is the right fit for your project. Whether you are designing a new home or renovating an existing space, remember to prioritize functionality, aesthetics, and sustainability in your design choices. Finally, don't be afraid to experiment with colours, textures, and patterns to create a unique and personal space that you'll love for years to come.
With the help of a skilled interior designer, you can turn your dream home into a reality. Have as many conversations as possible with the interior designer to bring out their best in terms of design, timelines, and your personal preferences. A good designer will always put your needs first.