The beautiful abode of Mr. Guruprakash is situated at Sobha City, in North Bangalore. As white is a mark of simplicity and grace, we have given the whole house a white and brown colour theme. There is optimum utilisation of space and creativity at each and every section in the house.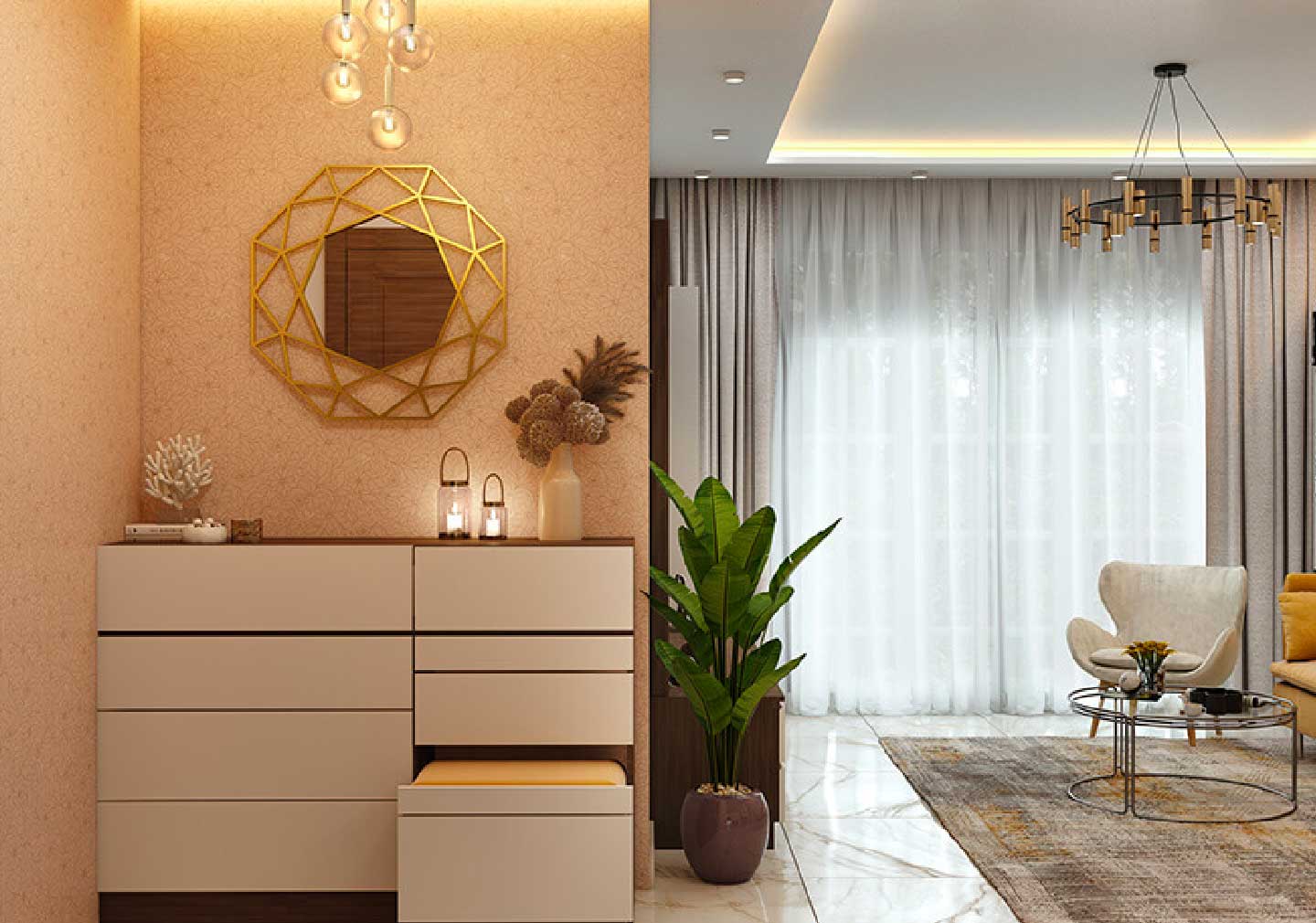 Foyer Design: The foyer is defined by two tall cabinets that are symmetrical in size. Warm cove lights and spot lights enhances ambience of the foyer.
Living Area: The living area and the rest of the house is done with a white and brown theme. TV unit has a huge storage space. The curtains blend well with color theme of the house to create a synergy. False ceiling is made of a single monolith with a chandelier hanging in between to spruce up the entire ambiance of the house.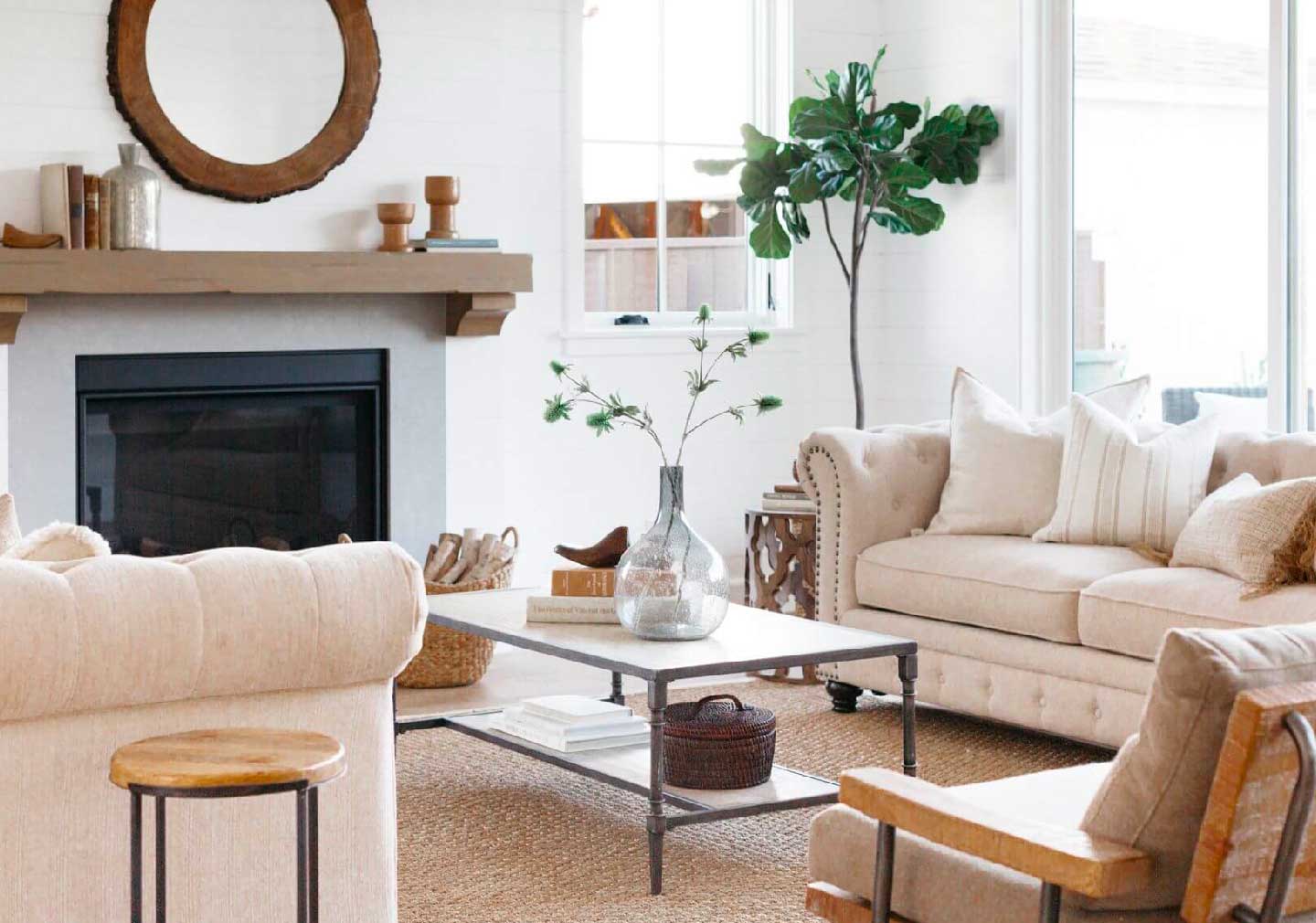 Kitchen: As the kitchen is situated on the 21st floor, the view from the Kitchen is panoramic. Kitchen is designed very creatively. The entrance is given a wooden paneling. A light grey shade of color is purposely used to make it look spacious. It is an L-Shaped kitchen. We have provided lofts and cabinets like in any other modern kitchens to hold daily household utensils.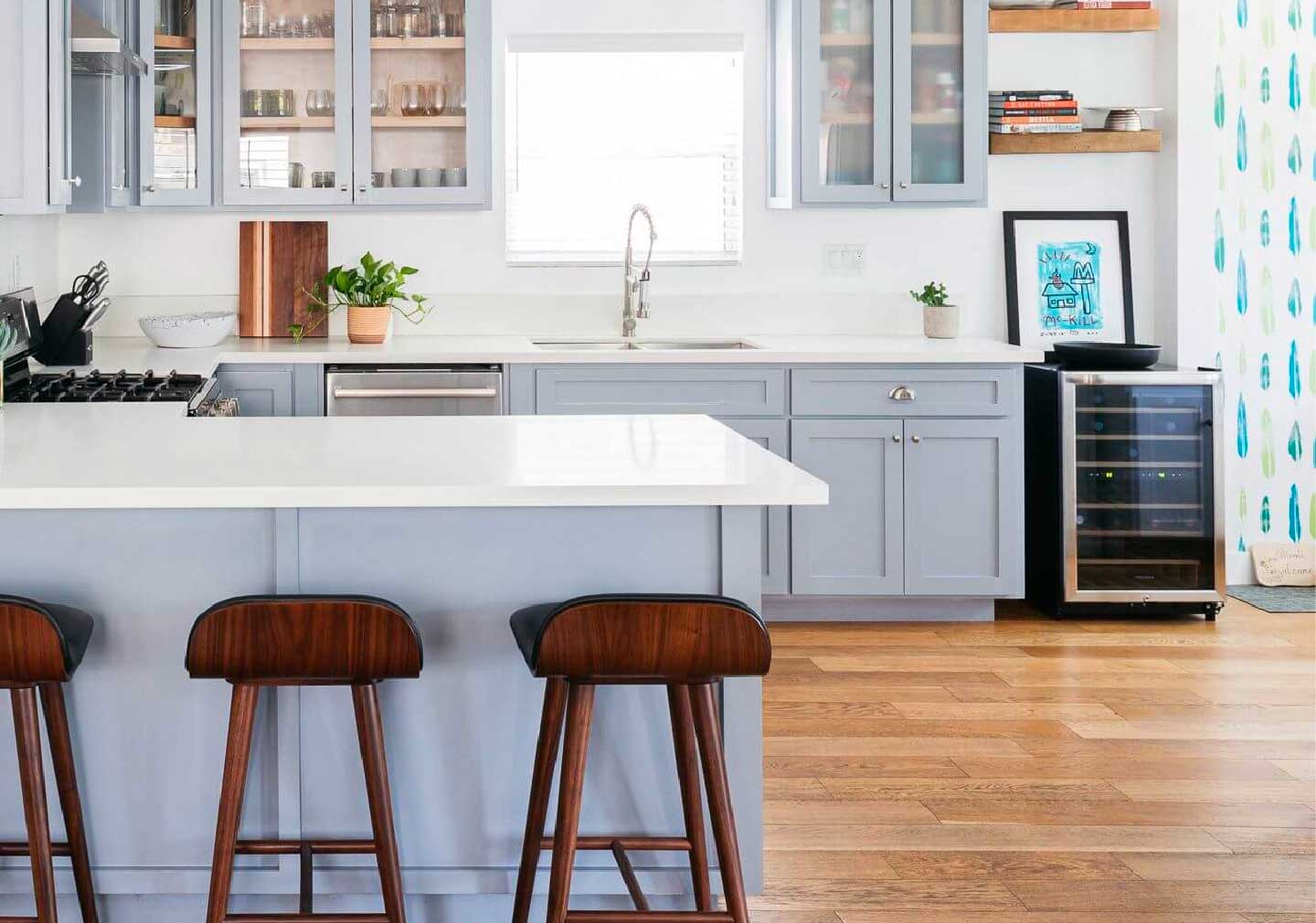 Guest Bedroom: We have used a jute texture to give a special effect too this special room. The copper handles on the wardrobes gives a rustic look. You can get a subtle feeling on entering this room.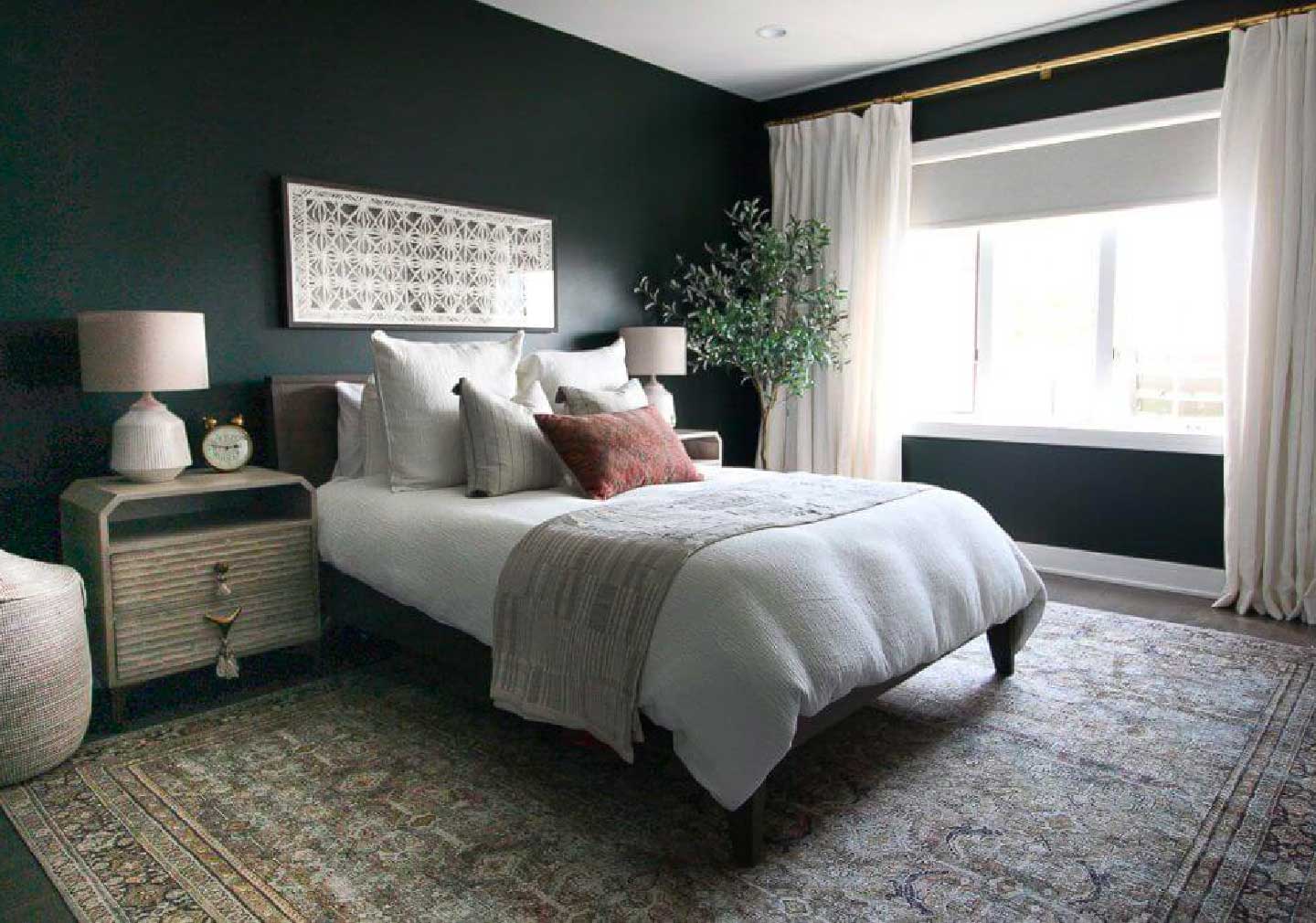 Master Bedroom:
In the master bedroom as well a white color has been used. The bedroom consists of a decorated headboard, designed side tables and articulated drawers. A cute study table has also been provided that can be made into a TV unit as and when required. There is a wardrobe with end to end loft.
Yashas, shares his experience with Vathsala. It is the first experience of the designer to work in Shobha City. He rightly calls the project a very decent one that he has ever come across. The co-cooperativeness of the clients during the entire project is highly appreciated by Yashas. Mrs. Aswini Guruprakash shares her views about Bonito, where she says " I will give Bonito 9 out 10, on a scale from 1 t0 10".