Patterns are a great way to add charm to your home décor. When using patterns, a mix and match attitude is the best. Since colors display their variety in patterns, it is best to mix patterns to add style and attraction to your home.
Though patterns can be very well used to decorate a home or room in a very unique way, many people do not attempt using patters because they are not sure as to how to use them to their advantage and how mixing of patters can add to the look of a room. Because of this ignorance on the use of patterns, not many dare to try patterns in designing their rooms.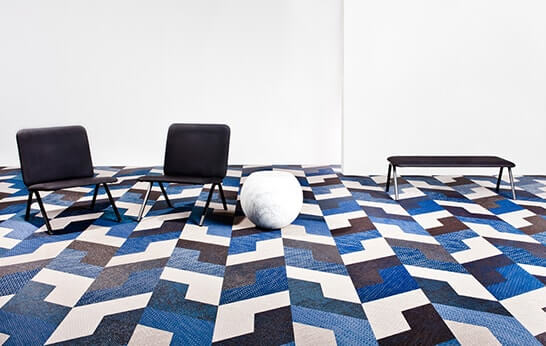 But with a little know-how on patterns and some ideas, it is easy to create an astonishing and awesome look to your room. It will be good to know beforehand that there is no need to match patterns with colors of a room, but at the same time, they should look well-coordinated and not a mis-match.
Read on to get some ideas on mixing and matching patterns like a design expert. At the same time, you will also know what not to try:
The number game:
When it comes to choosing multiple patterns, go for an odd number. It can be three, five, seven or nine. The ideal way will be to start with three patterns and then once you are confident, you can even try five or seven. Nine, though, might be too much for a room to handle.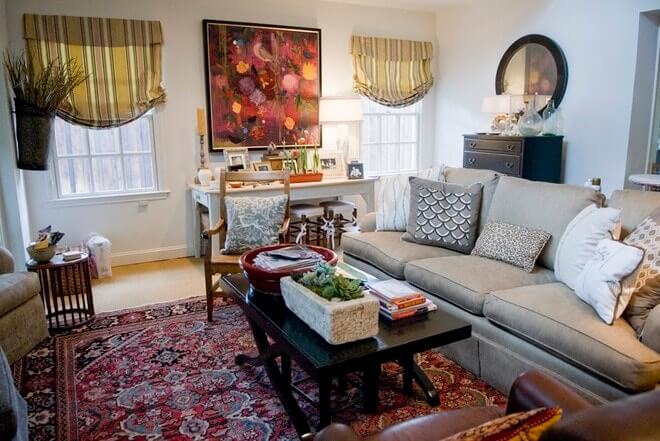 When using three patterns, remember this ratio in mind: 60:30:10.
Pattern first can be one that you like the most, the second pattern should have some colors as in the first pattern and the third can be little mild, a neutral piece or a complementary color.
Partners in patterns:
There are some basic rules in mixing patterns. Some designs look good with certain ones only. For example, ikat designs blend very well with polka dot designs and paiseley designs. Floral designs can go with geometric designs and chevrons.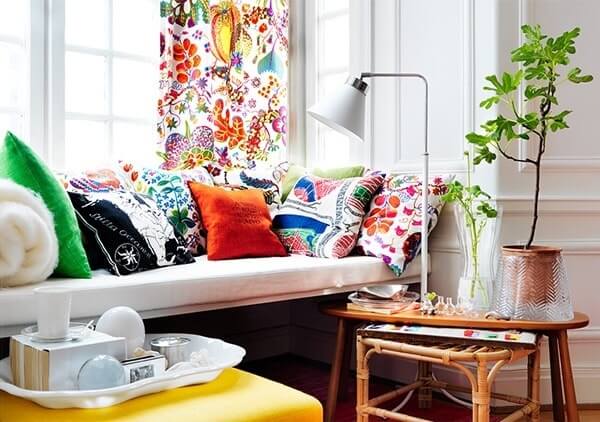 You can combine animal print designs with textures while stripes can be combined with polka dot designs and floral designs. Another combination that can be tried out with polka dots is that of graphics and textures.
The above are suggestions on mixing and matching patterns living room. You can try out different combinations when you are buying them. Even if you are attempting a trial and test method, you should go ahead.
Choosing colors:
This is one area you have to be careful. The primary rule to follow here is to avoid a combination of pastels if you are using primary colors and if you are using jewel tones, then do not mix with muted tones. Pastel tones too do not gel well with jewel tones.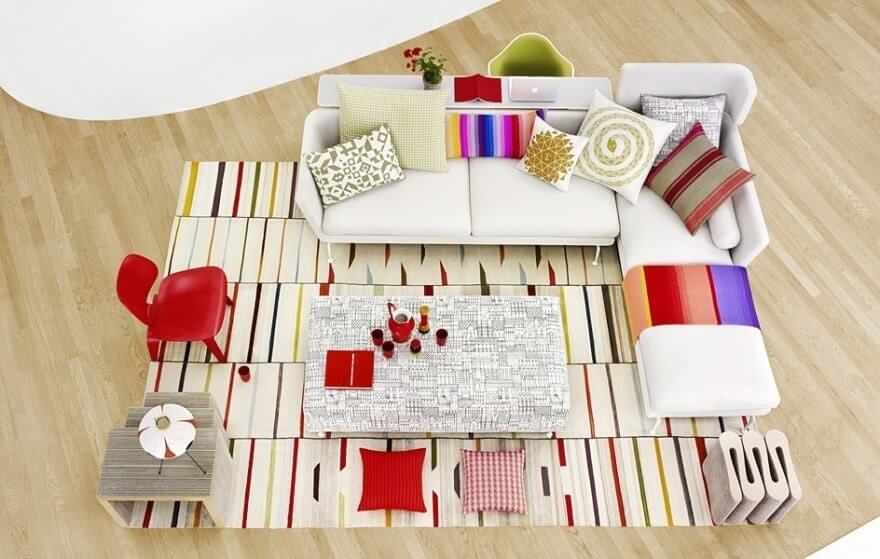 Though a common color will look good while mixing and matching patterns, you need not use all patterns of the same color, but what you can do is to ensure that there is a common color in all the patterns that you have selected. A common color that runs through all different patterns gives an organized look to the design.
There is another idea. The trick here is to have subtleness with drama. Try using different patterns but in the same color. It will definitely look impressive.
The trick of taming large pattern design trends:
If you are choosing a large pattern, then let the space you are going to adorn too be large. A large pattern can look good on a large surface such as a wall or a larger floor area. This large pattern should also integrate all the colors in your scheme. Now, go for the second pattern that coordinates with this large pattern.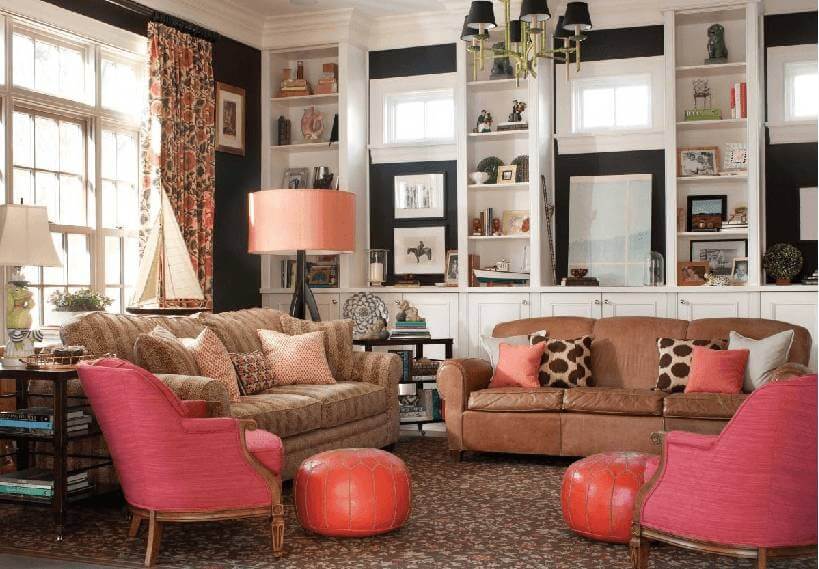 The second pattern should be of medium size and contain some colors from the first pattern. Now opt for the smallest pattern which can just have two or three colors. It will be good if you get a fabric that has such patterns.
If the largest pattern is used on floor or wall, then you can use the medium pattern or the second pattern on furniture and the third on accent pieces.
The balancing act:
A good mix of solids and textures is the perfect way to balance use of different patterns. Even black and white graphic can add a level to the whole look.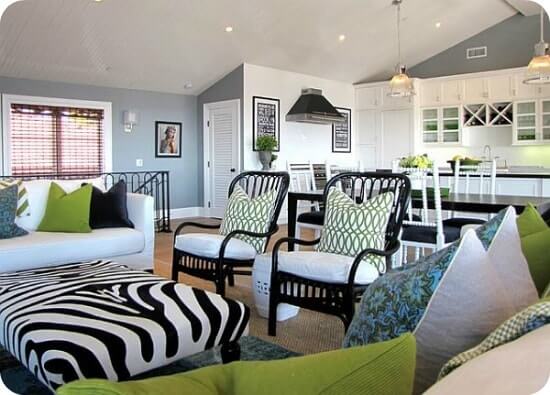 Whatever color palette you might use, the remaining part of the room should also have the same palette to give a harmonious look to the whole room.
Try at least
At the end of the day, what you need to understand and go ahead is that there is nothing wrong in experimenting and even going wrong the first time. The more you work with patterns, the more ideas you will get on its better use. Mixing and matching patterns give any room an exciting look and drives away the boring shade. So, go ahead and at least try different patterns.