Ever spent hours looking at those aesthetically pleasing photos of beautifully designed homes on social media? But too scared to go all minimalist on your 1000 favorite items? Thinking of decluttering but that new storage space might just save your stuff? Or you want to turn your bachelor pad into one you've seen in the movies? So get on with the trend and even you can live in a minimalist style where you and your comfort are the main focus. Here's how to live sophisticatedly in style even without sacrificing.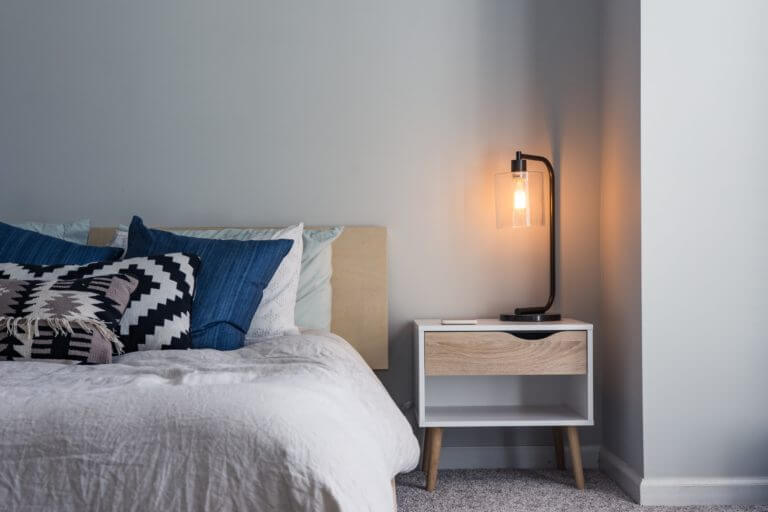 WHAT DOES MINIMALIST STYLE MEAN?
The minimalist interior design took the interior design industry by storm back in the early 90s and is a style that is not going anywhere soon. An avant-garde way to tastefully revamp your space regardless of being an individual or family with the simple necessities of life – minimalist design has no requirement of the home-dweller being a minimalist.
With more and more compact living nowadays, the cleanliness and openness that a minimalist design provides are like a breath of fresh. Minimalist interiors are a fool-proof way to create a space that works best for you and is worth the investment. Now you can have your very own Tumblr home.

WHAT MAKES IT MINIMALISTIC?
A minimalist style is a design approach that is characterized by simplicity and subtle expressions in decoration. Before you decide this style being the one for you, it is best to understand the main features of this style that set it apart from others:
the design style of modern minimalism promises a lot of space, so it is desirable to get rid of partitions that disrupt the flow of the space.
the beauty of the space only shines in natural lighting – hence the need for massive windows during the daytime. For the night time, neon or halogen ceiling lamps are the most preferred ones.
a minimalist's go-to colors are whites combined with grays but you can mix in a bit of pop color into it with accent walls or vibrant decors.
almost all furniture is to have a simple geometric shape where a slight bend is allowed for its form, but not to the extremity of a spiral.
Even with its restrictions on the design style, if adopted, minimalist design will become your favorite way to spruce up your home.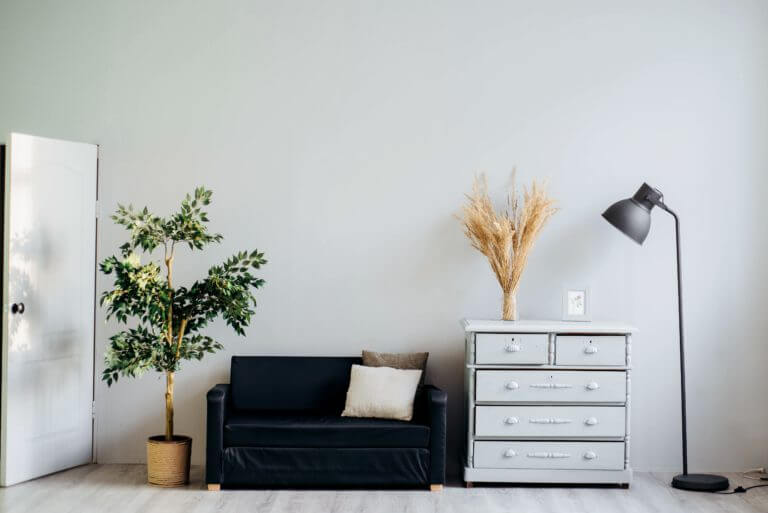 REASONS TO LOVE MINIMALIST STYLE
This style can make even the smallest of the spaces appear much bigger in size by clearing out the clutter visible upfront.
The most basic of the designing is focused on introducing simplicity in the form and function of day to day living.
Refining of the beauty of the current space is essential when approaching minimalist design. It also makes sure that your favorite things are always within an arm's reach.
Minimalist design is made with you at its center – aiming to create a space where you can always have comfort and refuge.
If you are indecisive or a picky person – the options available for a wholesome minimalist design can satisfy both.
Uncomplicated claddings, simple wall designs and minimalistic furniture work together to further enhance the beauty of the place you've already got without any drastic remodeling.
 
Here's how you can bring in this design style into the very fabric of your living space – How To Revamp By Minimizing.
To turn your minimalist interior dreams into reality – we are always ready to help. Have a chat with us today at 8066085646 !