The idea of a luxurious living room could look very different in the mind of one person to the next. Maybe you can see a traditional room adorned with woodwork, chandeliers, tufted settees, and thick swag curtains, or maybe your dream luxury lounge is a futuristic space enclosed by a vast expanse of glass, linear sofas, and beautiful accent chairs. Whatever your ideal space may be, here's a series of luxury living room interior design ideas to fit every taste and size of the room.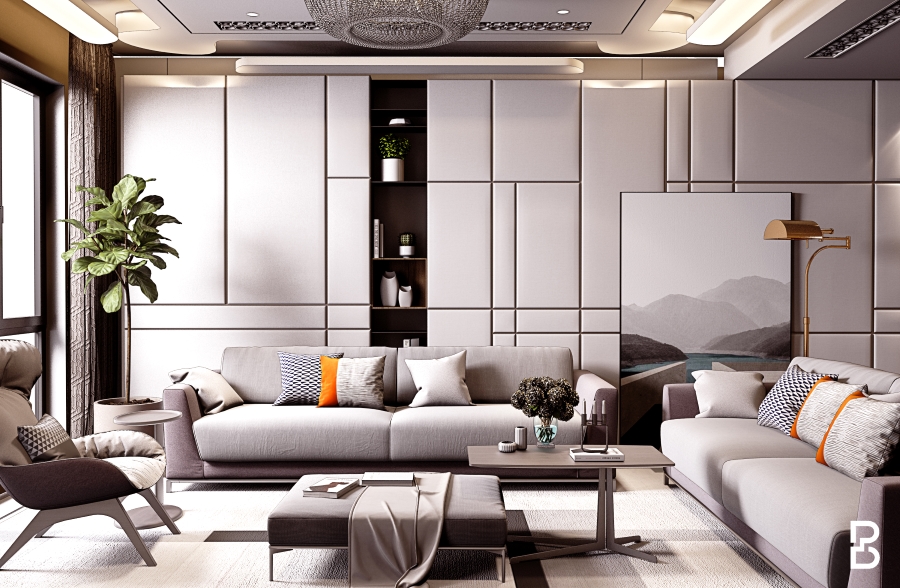 But before you dive into the tips and tricks from the Experts, here is a question you should ask yourself: Do you want a Living Room or a Family Room?
What is the difference you ask? Minor details that make the spaces very different from each other. Here is why –
What is a Family Room?
When you think of a "family room," you normally think of a casual place where you spend much of your time. Appropriately named, the family room is where you usually get together with your family at the end of the day and watch TV or play a board game. The furniture in this room should consist of everyday items and, if applicable, be child-friendly or pet-friendly.
When it comes to form vs. function, we like to think that the family room should focus more on the latter. The too-hard sofa that was purchased for aesthetic reasons is best suited to the formal living room. If your space features an open floor plan, you might want to use the living room off the kitchen as a family room, as it often feels much less formal than a closed space.
What is a Living Room?
If you grew up in a home with a room that was off-limits for the children, except for when guests would come, then you probably know just what the living room is traditionally used for. The living room is a much more formal version of the family room. Such differences can be only made in a house where there are many living spaces. Otherwise, a living room would become the primary family space, and it can be as casual as a family room in a home with both parts.
A traditional living room interior is supposed to contain the more costly furniture and may not be as child-friendly. If you have different quarters, the living room is always the closest to the entryway, while the family room sits further within the house. One uses the living room to invite visitors and hold formal parties.
In the Indian home interior setting, a living room and a family room has been made one and the same. So while designing the space your Interior Designer keeps in mind all the small details that help in using the space as both. You can find the same idea being used in the design tips below.
Living Room Interior Design – Beginner's Guide
Without a question, the living room is the place where we all gather, laugh, and play. The focal point of a house, its position between a kitchen and a bedroom, serves as a natural hub, attracting visitors from morning wake-ups to nights off work. These modern living room design tips show you how to expand your space in a variety of designs. The centering of modern furniture around a cubic rug. The creation of a concrete paradise with living walls. Go bold with sofas or wall art that make your personality shine. Plan your lounge creatively, using the following design tips for your modern living room.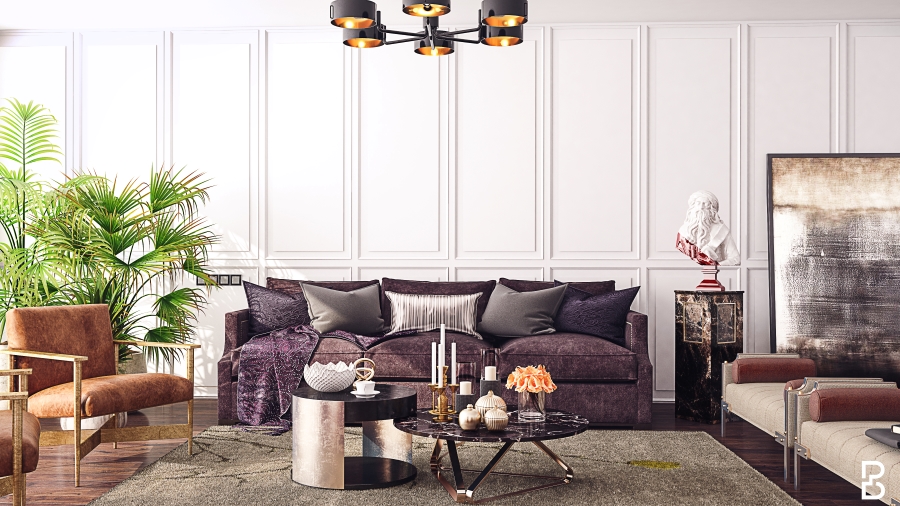 Furniture
A common issue people have is not knowing how to arrange furniture in their living room. Most of the time, people drive a sofa against one wall, a few chairs against another, and that's it. But arranging furniture is something that needs a bit more planning. Significant considerations include the option of a focal point, the design of discussion areas, and the consideration of traffic flow.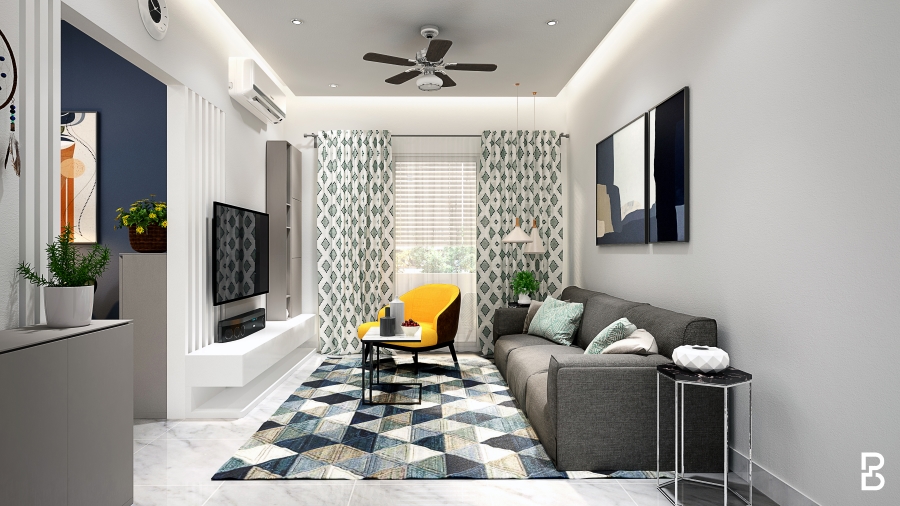 Carpeting
Area carpets can be a big trouble spot and a challenge to get right in your room. There are many reasons why it's important to use them, but before you buy anything simply because you like it, make sure you know all the thumb rules for the area rugs. The size of any area rug is the most important factor. If the area rug is too thin, it can make the whole room look disjointed, so make sure you know the right size for your room and the way your furniture is arranged.
Designer's Expert Tip:
All the furniture should be put on the top of the rug and a minimum of 10 to 20 inches of bare floor between the edges of the area rug and the walls of the room must be maintained.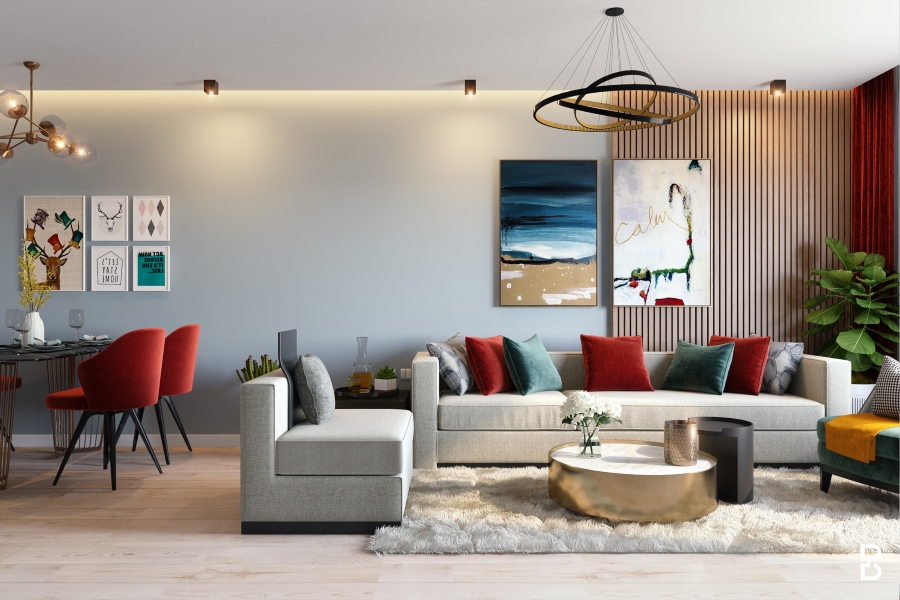 Wall Art
Bare walls are a sign of an incomplete room. This doesn't mean you need to fill every inch, but it's important to decorate the walls with art. It's important, but it doesn't have to be expensive to create an attractive and coherent look. What one person thinks of art might be radically different from what someone else thinks. The best thing to do is to follow your instincts when it comes to what you like and what is going to be included in your room. Get up to date with the basic rules of what to hang and how to arrange it, and then let your heart be your guide.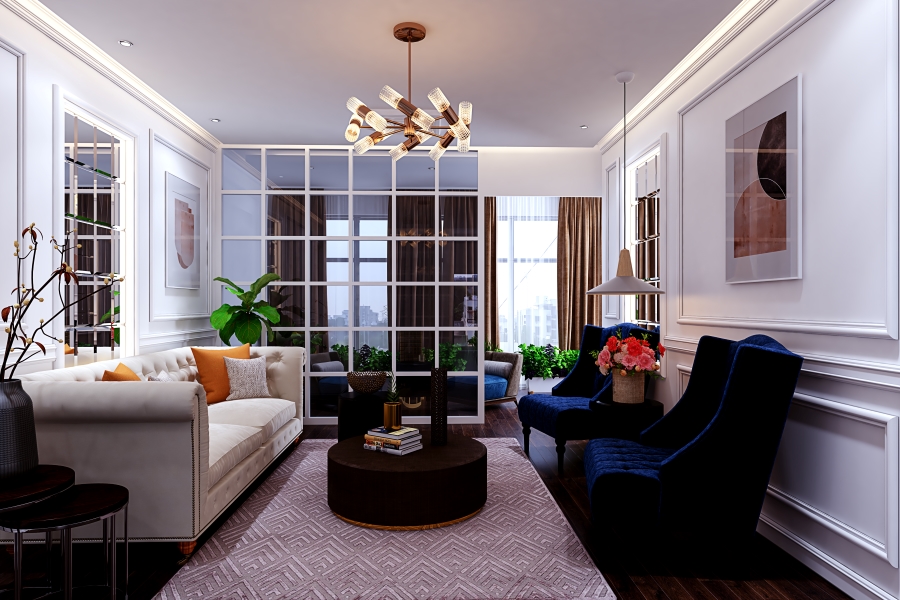 Lighting
Lighting is a rather complex element in any room. It's less so in living rooms than in more utilitarian rooms like kitchens, but there are still some important considerations that should not be ignored. Most importantly, each of the three main types of lighting should be included: ambient, task, and accent. Light sources should be placed on different levels throughout the room. Consider overhead candlesticks or recessed lighting, table and floor lamps, and wall panels.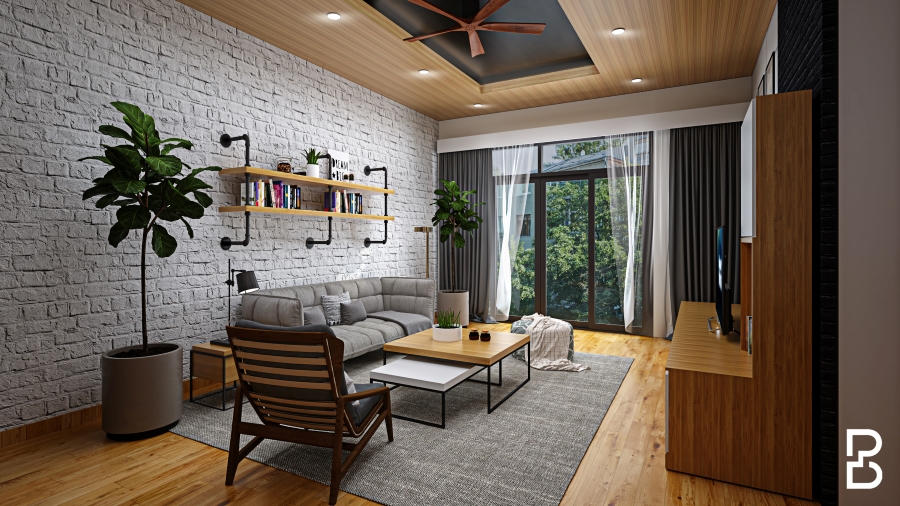 Color Schemes
Choosing the right paint color is something that a lot of people are struggling with, and if there's one thing most people are wrong about, it's choosing the paint color first. Painting is relatively easy (painting can be a pain, but it's not difficult), and it's cheap, so first choose your more expensive pieces and then choose a color based on them.
If you want to explore various color schemes for your living room check out our blog on Living Room Color Schemes that suit your Mood and Style.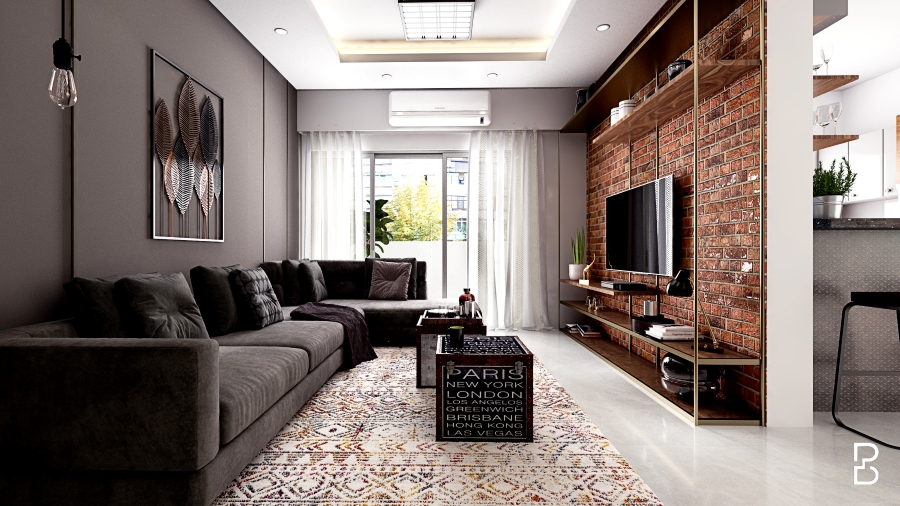 Balancing Functionality and Beauty
The ideal living room, according to any Home Interior Designer, is required to have equal amounts of beautiful and functional parts. It is all right to want a dazzling place, but you also have to live in it—and it's important to make sure your room works not just for your tastes, but also for your lifestyle.
If you need additional room, search for elegant pieces to cover your knickknacks while mixing well with your other decor. Likewise, an ultra-stylish couch might catch your eye, but what good is it if it's not comfortable? The most important feature of a beautifully built living room is that it's a place you're really going to want to hang out.
At the end of the day, your living room should reflect who you and your family are. As the first impression for your guests, a lot of thought needs to go into every item that is placed here. But if you do not want to break your head over which pop art to hang on which wall – leave it to the experts! Contact our design experts at Bonito Designs to help you create beautiful home interiors.
Start your journey with us and craft your
dream home
Make a statement, build a designer home.