Animal print decor ideas
Animal prints can either make or break the style factor of your house. Whereas a little touch of animal aura mixed with other elements looks classy and out of the box, overdoing it can kill the buzz entirely. So try to keep the animal vibe within limits when using such prints as a part of your home décor. It can make your home look amazing.
1. Cushion cover
A couple of cushion covers that has zebra print on it can spruce up your living room effortlessly.
2. Floor rug
Animal print carpets and floor rugs also look really sophisticated when placed against a relatively neutral background.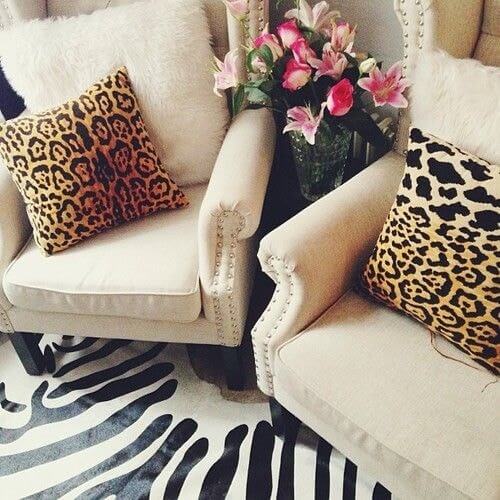 3. Accent Chairs
Accent furniture is a very popular home décor idea these days.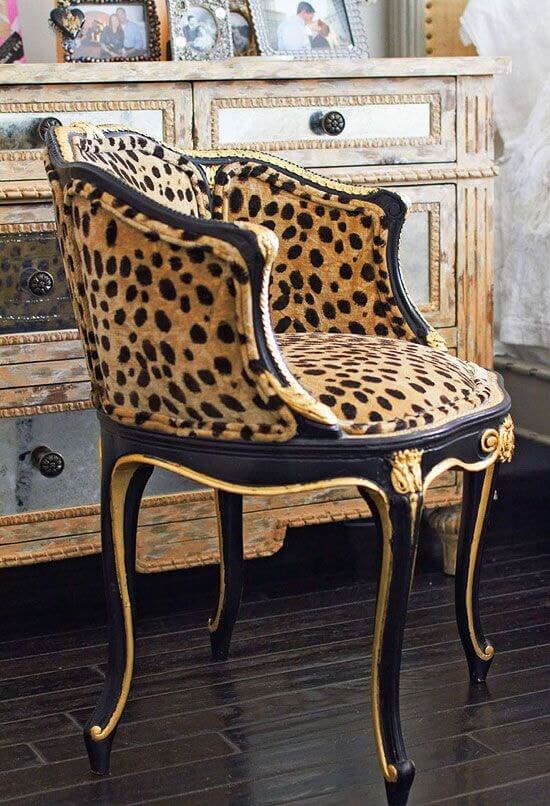 So why not get an animal print chair that will act as an accent to your overall home décor?
4. Sofa set
If you are up for more experimentation, try out an entire sofa set in animal print instead of an accent.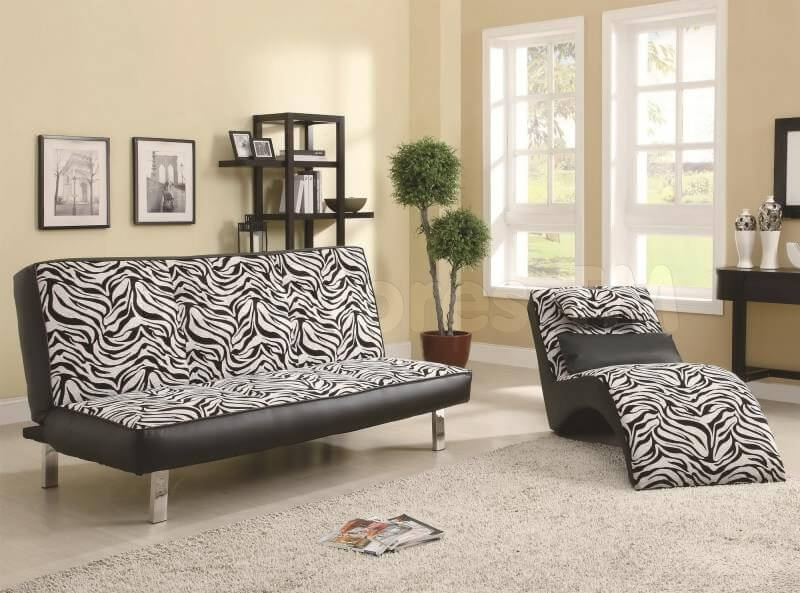 Keep the rest of the room neutral with pastel shades so that the contrast looks strikingly beautiful
5. Ottomans
How about a couple of cute little animal print ottomans in your otherwise classic living room?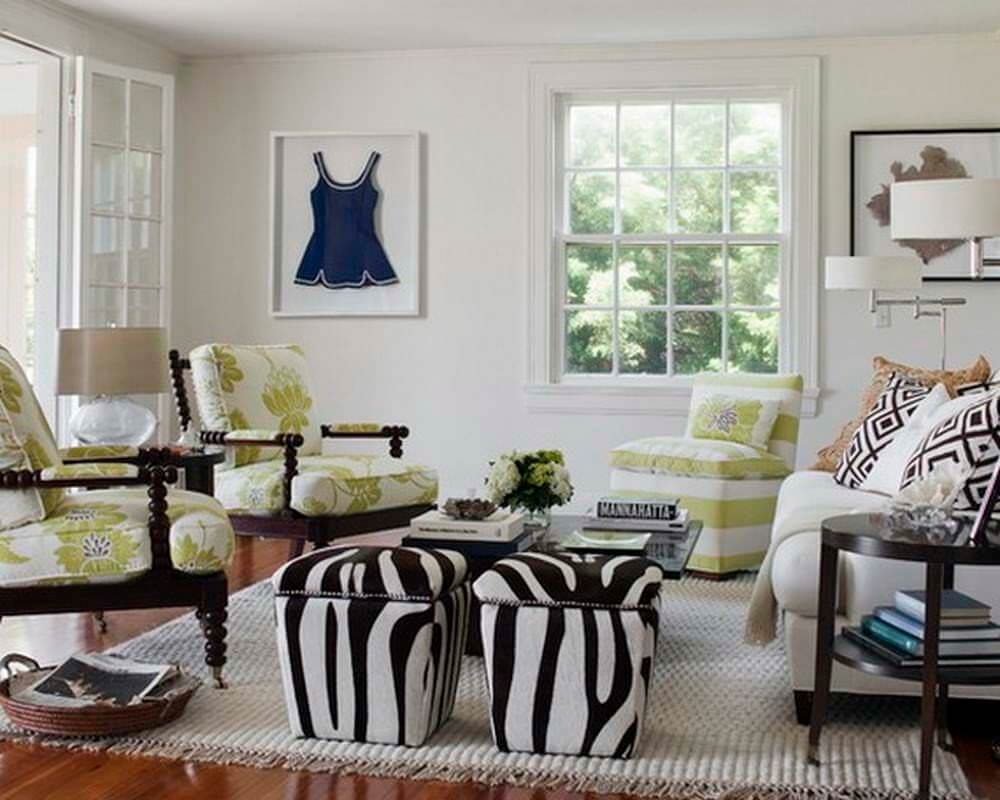 Source
You will be surprised by the change.
6. Wall hanging
We all love to hang pictures and photographs in the living room. But it can be any form of wall hanging as well.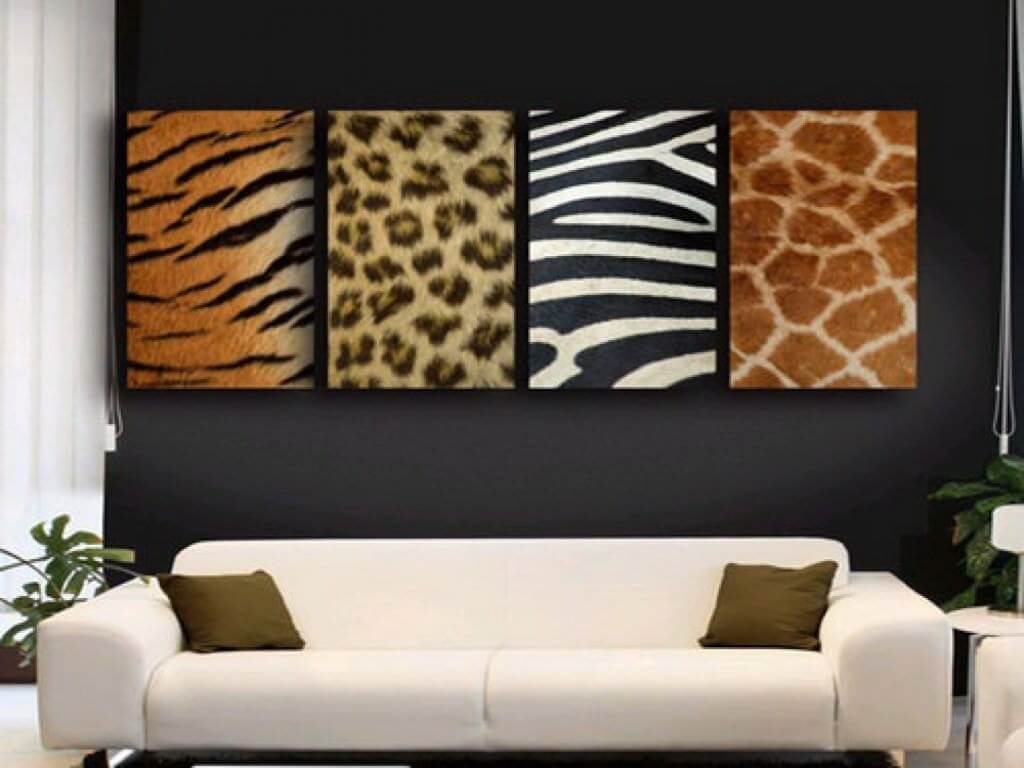 Source
Like, animal print!
7. Bedsheets
Spruce up your bedrooms with a zebra print bed-sheet.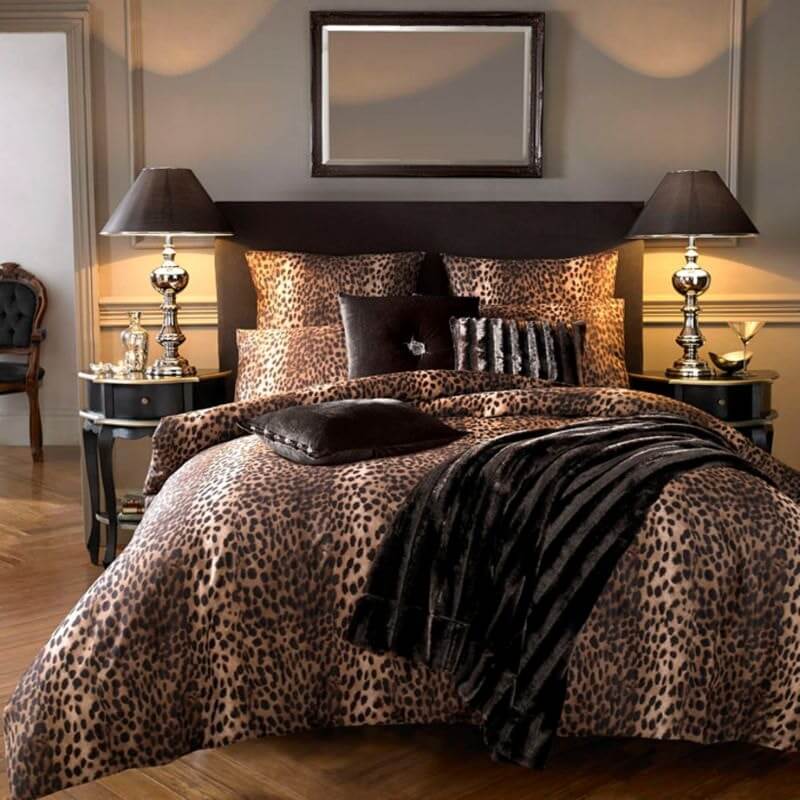 Source
If you have coloured walls and furniture in your bedroom a black and white zebra print will look especially bright and welcoming.
8. Lampshades
Add an edge to your home décor by using an animal print lampshade.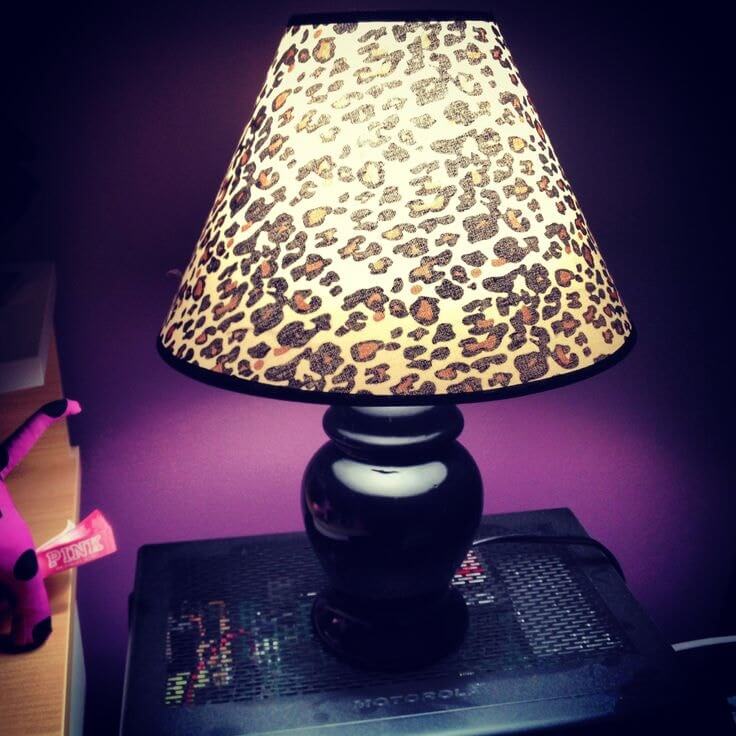 Source
It is beautiful to look and is rare enough to make your home stand out.
9. Curtains
Probably the easiest way to introduce animal print to your house is through curtains.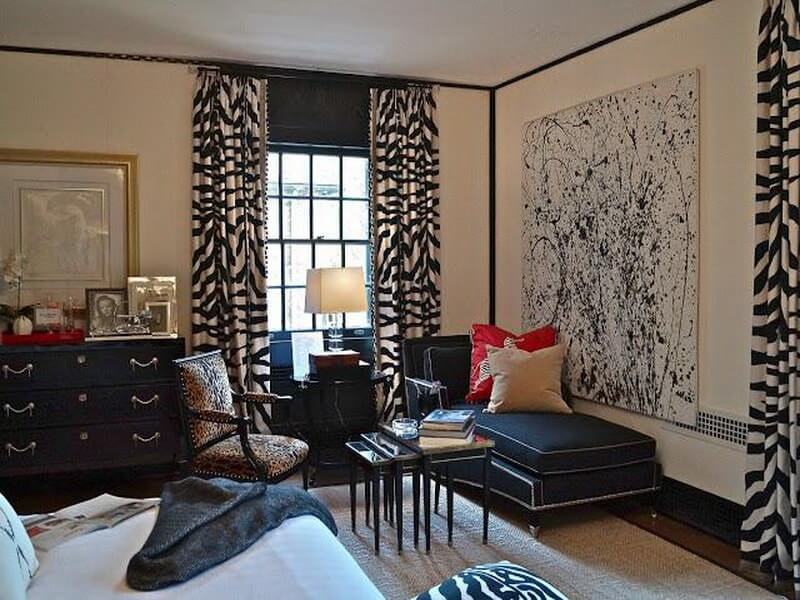 Source
They are affordable, yet look attractive when contrasted against neutral walls.
10. Wallpaper
One very effective way to brighten up your living room is to have one wall covered with animal print wallpaper.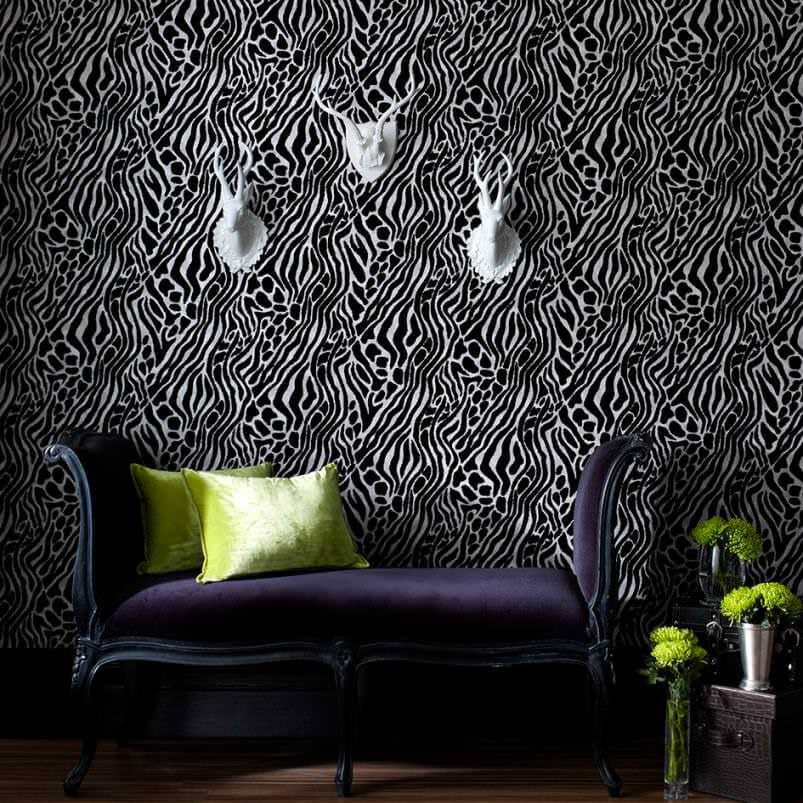 Source
Keep the other walls toned down in colour and design so that the animal print stands out and becomes the point of highlight.
11. Chest of cabinets
Certain furniture that generally have a classic and traditional look might be combined with animal print to create an element of surprise within your home.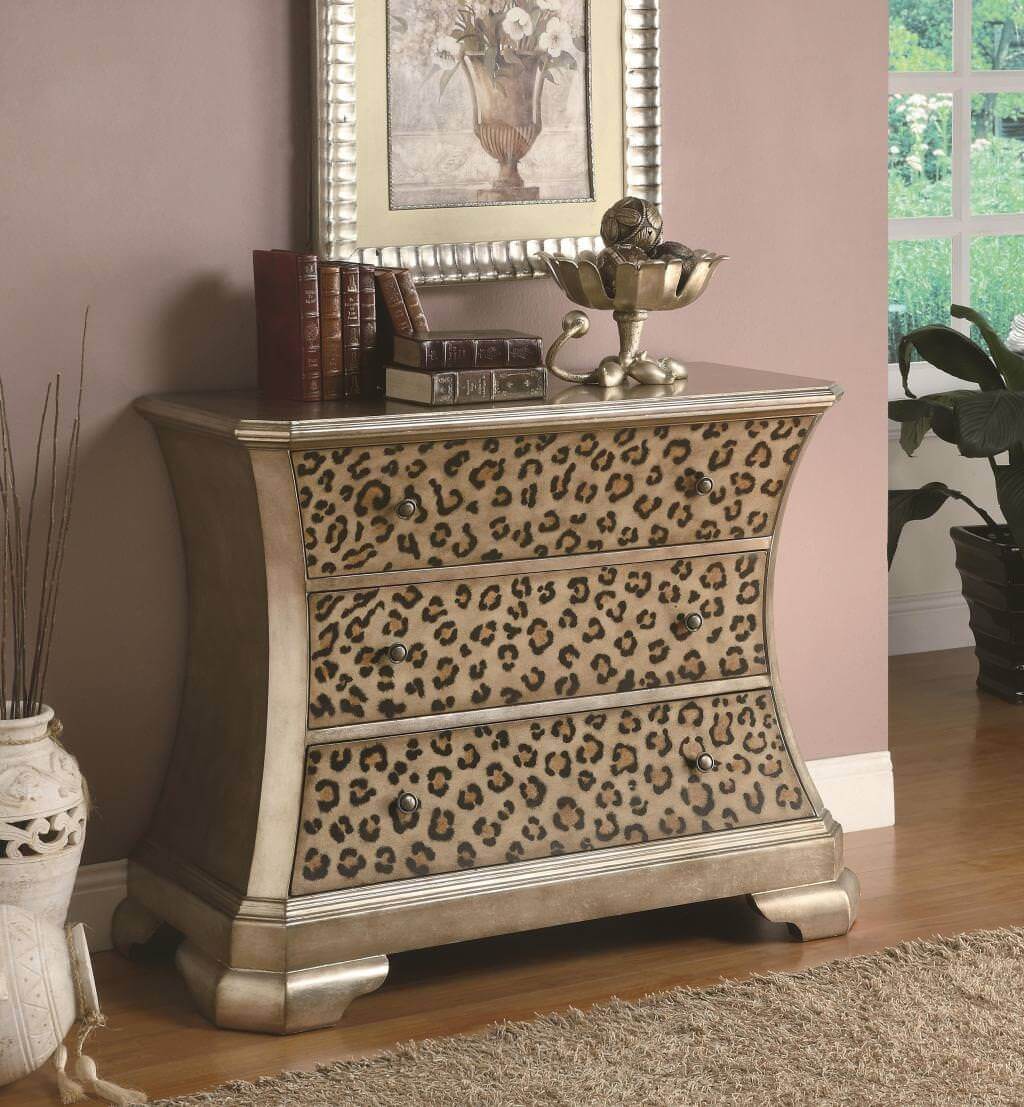 Source
For example, you can go for animal print laminates on a chest of cabinets that otherwise looks pretty humble and ordinary.
There are infinite possibilities as far as animal prints in home décor are concerned. Try out and experiment with different options so that you can slowly understand which works for you and which doesn't.