Decorating large bathrooms
Bathroom is one of the integral part of a house so should also be given equal attention for its décor. You can use various bathroom decor ideas, tricks for your bathroom if you are remodeling it or simply updating to make it your dream bathroom.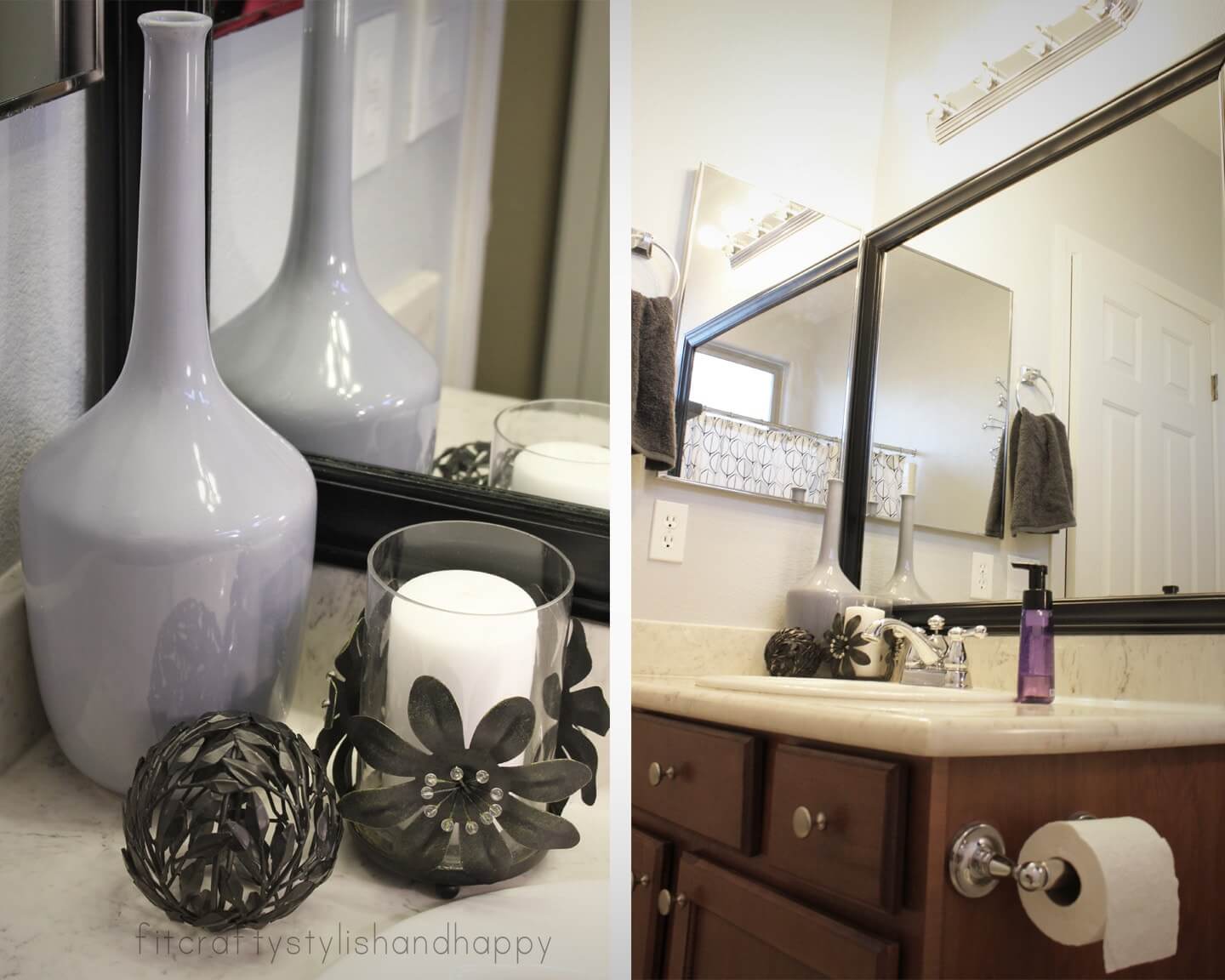 You can get inspired by the very best bathroom lighting, bathroom vanity, color schemes, flooring and lots of other things. Here are some innovative ideas to decorate bathrooms or to plan renovate your large bathroom spaces.
Apart from being creative in getting your dream bathroom one needs to give emphasis on its functionality too. A large bathroom has an advantage of having a wet area and a dry area as well.
Here are few ideas to decorate large bathrooms keeping both the décor and functionality in mind.
1. Choosing a color scheme for your bathroom interiors
You can use nice color scheme for your bathroom, usually colors used in bathroom are basic like white and black/gray.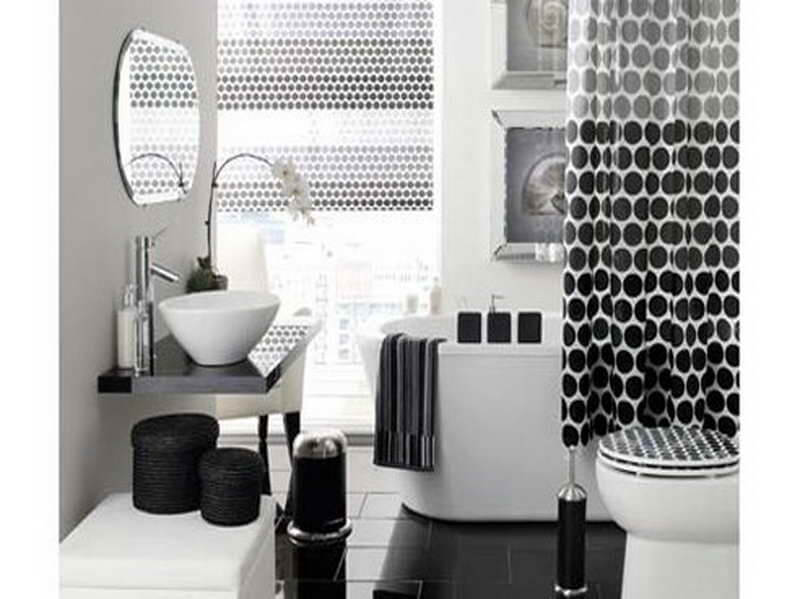 But you can go an extra mile and add borders with vibrant colors like red and blue to give it a nice chic look.
2. Adding a vanity set
Large bathrooms can accommodate nice cabinets for vanity sets.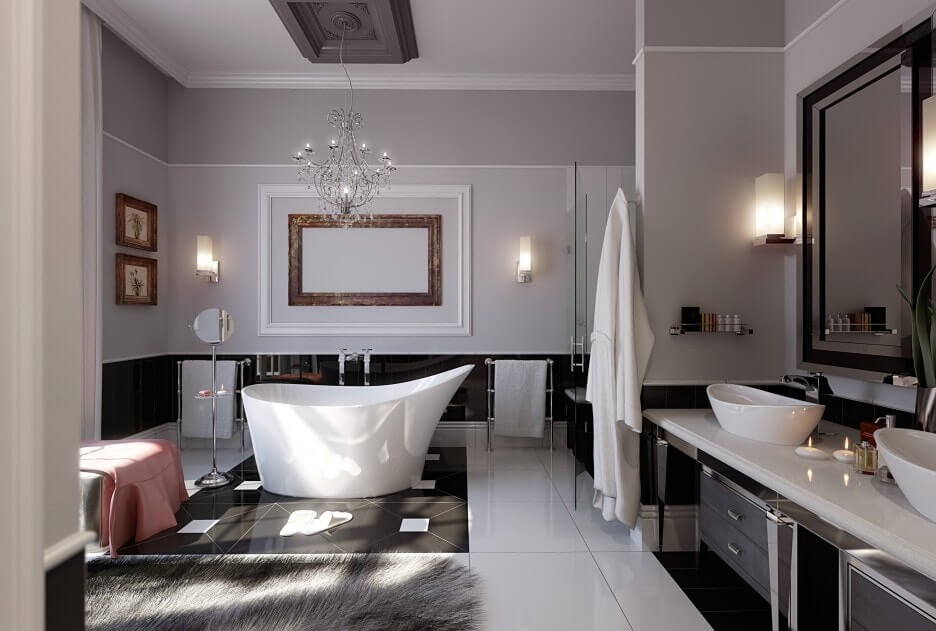 Those vanity sets can be paired with an armoire which would store stuffs like washcloths towels. It would give a nice décor to the bathroom as well as serve the purpose of storage.
3. Create a seating zone to relax for..!!
You can also add a seating area in your bathroom where you can sit and relax.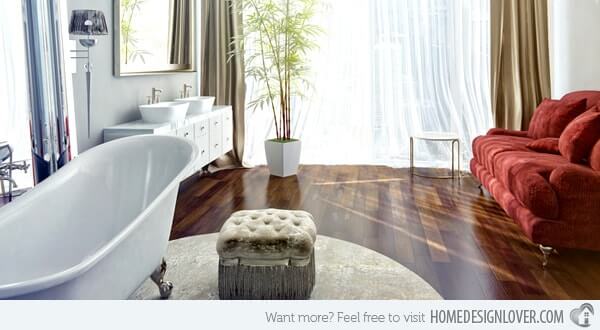 Can be a pouf or a chair even a sofa where you can sit and get ready for your evening party!
4. Adding flowers and plants
You can have fresh flowers or an ornamental plants to bring on some greenery to your bathroom to give it a nice fresh look and feel.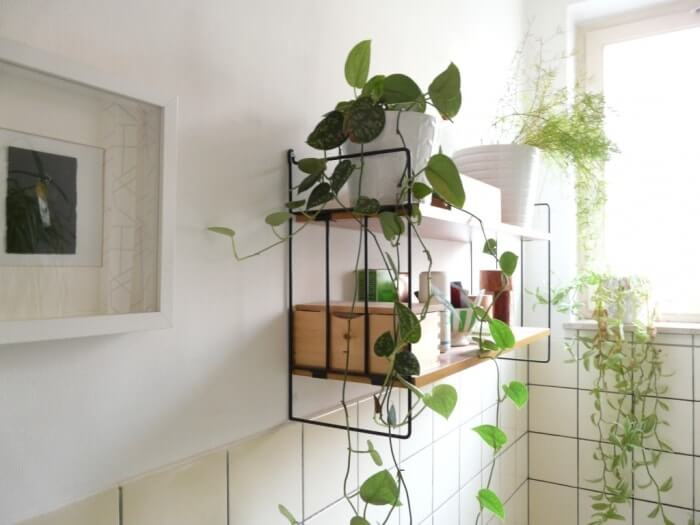 But choose plants which can stay away from sunlight and live on humid areas. You can also go for artificial plants to give the bathroom a green touch. this would give similar effect though real plants would do magic!
5. Themed bathroom decor accessories
For decorating a large bathroom space you have variety of option to choose from like glass, tiles, and stones. But you should choose those materials that best suit your bathroom décor and blend with other elements in the bathroom.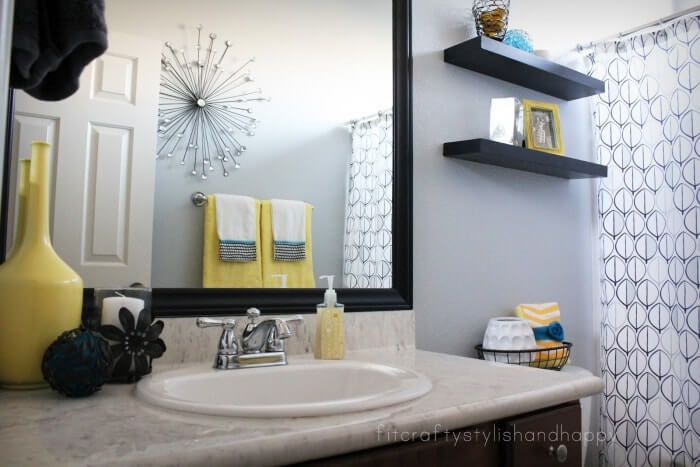 You need choose specifically so as not to make it look crowded and bulky. You can also give it a theme and have it decorated in your bathroom interiors accordingly.
6. Have a proper lighting
If your bathroom is a large and spacious one then you should have proper lightning. You can place ceiling lamps in those areas where you want to highlight or else have a chandelier placed in the center.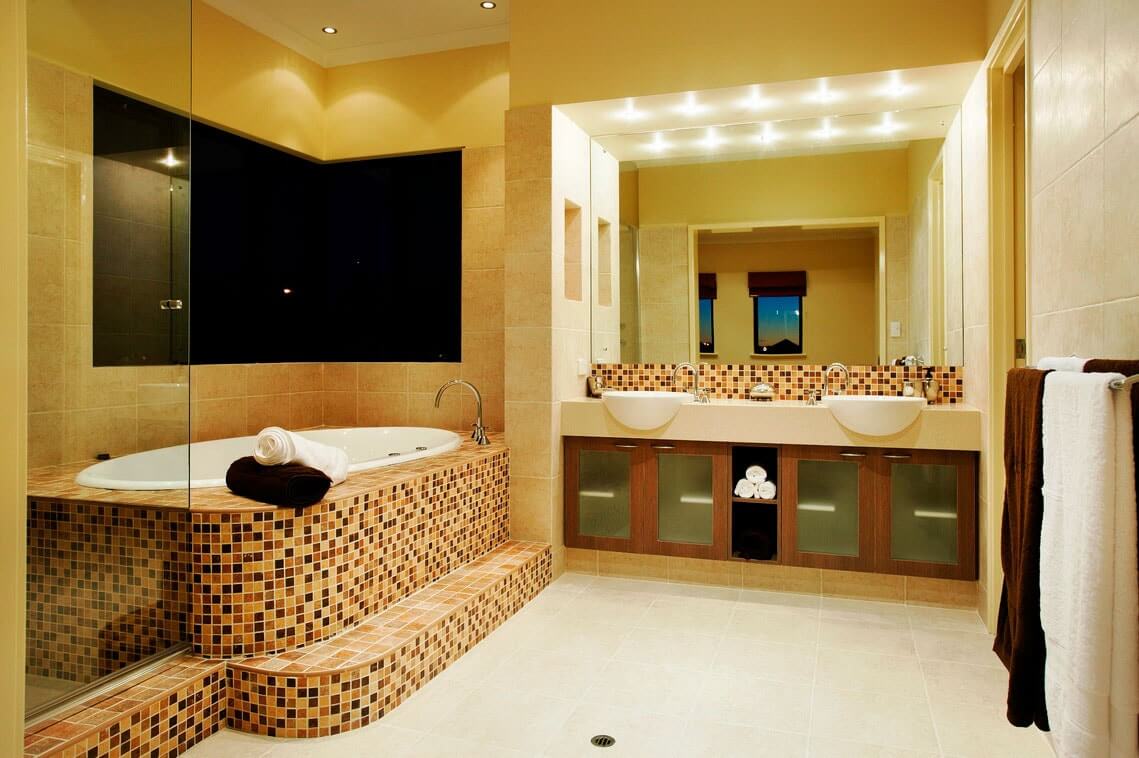 Adding a chandelier to the space gives the bathroom décor more luxurious feel and look. You can have ceiling lamps near the bath tubs, shelves, vanity set, shower etc.
7. Installing mirrors
If your bathroom is a large one then you can go for number of mirrors with different shapes and sizes. Having a mirror beside sink and vanity set is a must. Addition to this you can place a full length mirror so that you can see your entire look. Full length mirrors are a must for large bathrooms.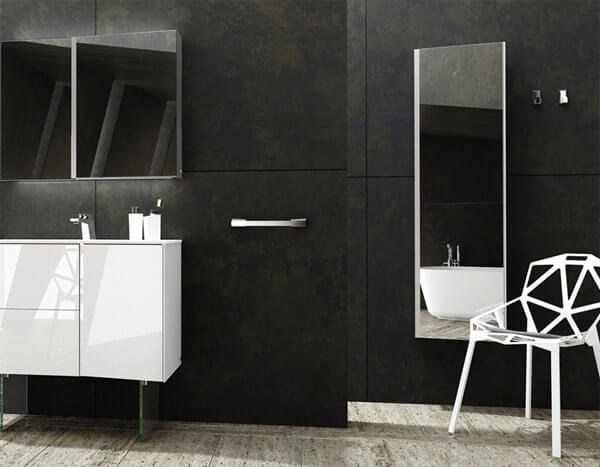 Having a shower in a large bathroom with all decoration and design that you love will make it worth that effort. So all you need is to maximize the use of available space in order to have comfortable bathing time.