Pillows are no longer used just as head rest but in fact, they have become an essential component in interior designing. Of course, they have multiple uses too, like offering a support to your back or just use it to rest your foot.
Source
Pillows are ideal accessories for a sofa, couch, bed and even chairs. The main advantage is that you just choose the number of pillows essential for decoration and then get as many different colored covers for them as possible.
There are no hard and fast rules as to what kind of pillows or what colored covers one has to choose. At the end of the day, the choice really depends on the individual, after all, the choice should also reflect the personality of the user.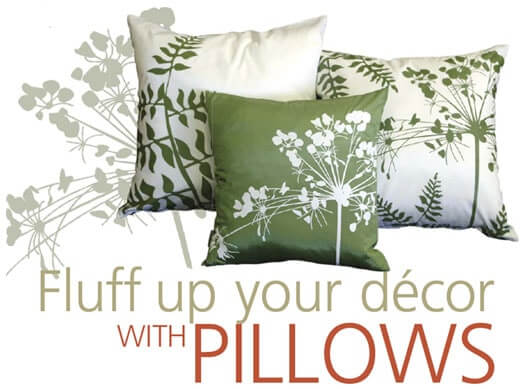 Source
Yet, here are some suggestions and ideas that you can incorporate to make your home décor look more attractive with the use of pillows.
Get a modern look with the right use of pillows:
To give a modern look to the room, you will have to choose three or five pillows rather than pairs. Choose big sized pillows than the smaller ones.
Tip: Square-shaped pillows are better and even oblong sizes will be nice when decorating with pillows. As for the fabric, cotton and linen, add a modern touch to the décor, and geometric prints look attractive on them.

Source
For those who love colors and would like to have lots of them, can choose multiple colors but they should have some matching with the overall décor. An idea would be to choose colors from an artwork in the room.
Get right traditional looks using pillows:
Decorating with pillows on sofa: For the proper traditional look, symmetry is necessary, and this can be achieved by using even number of pillows such as two or four, on either side of the couch or sofa. In this case, large pillows will be better than small ones. As for size, choose pillows that go with the size of the sofa. The right choice is important for imparting a traditional look.
Velvet and silk are the fabrics that give an instant conventional look to a room. You can also go for a combination of complicated designs with simple ones such as flora designs or just select a combo of solid colors and print designs.
Here's how you will get an eclectic look:
Try odd number of pillows to get the eclectic look, like three or five. You can try out a casual lay out to add to the look. Just place two pillows in one corner of the sofa and throw the third causally at the other end. 😉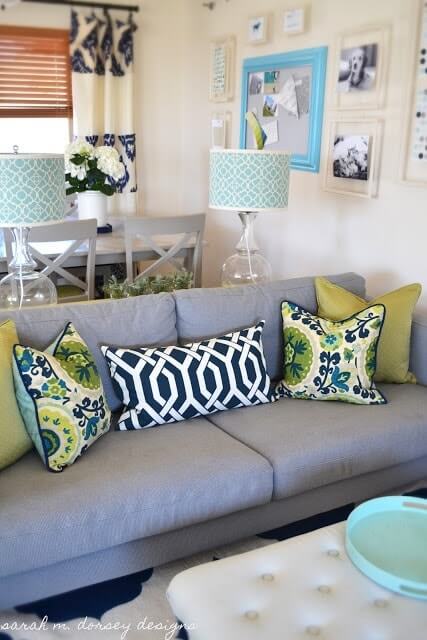 Source
Select bigger sized pillows rather than the small ones. You can either choose different fabrics or have couple of matching ones. All you have to ensure is that there is one uniform color.
Choose the right colors:
You can choose color of pillows as per the room décor. For example, if your sofa sports a light hue, then you can match your pillow colors with the bright window prints. You can even add feathery attachments to the fringes just for fun.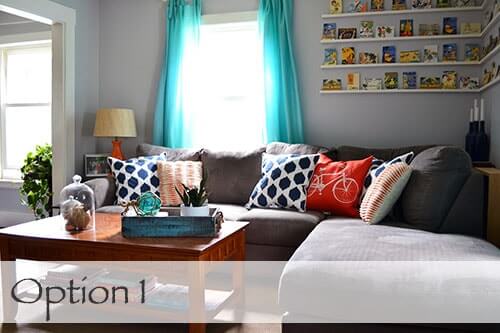 Source
Another great idea is to have pillow colors that have something in common with your window curtains and chairs in the room. Imagine that you have chairs in blue color and your curtains are in the shade of ivory, then you can choose pillow that have a blue colored fabric and choose ivory color for the decorations on the fringes.
Need more interesting tips? Then, subscribe to our mail by providing your mail-id. You can just read these tips directly from your mail. We are waiting for your subscription 😉