Introduction
In today's fast-paced world, urban living often demands creative solutions to make the most of limited space. This is where foldable and collapsible furniture shines. These versatile pieces not only maximise space but also offer flexibility, making them a boon for those living in compact homes or small apartments.
In this comprehensive guide, we'll explore the world of foldable and collapsible furniture, discussing its benefits, popular types, and innovative designs to help you transform your living space into a functional and stylish haven. 
The Rise of Compact Living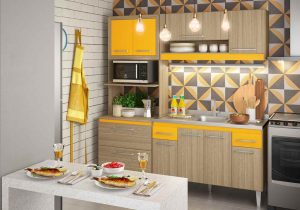 The concept of compact living has gained immense popularity in recent years, driven by factors such as urbanization, skyrocketing real estate costs, and a growing desire for sustainable living. As people migrate to cities in search of better opportunities, living spaces are shrinking, and this necessitates a shift in our approach to interior design and furniture choices. 
In response to this shift, designers and innovators have embraced the challenge of creating furniture that not only fits into smaller spaces but also enhances the quality of life for urban dwellers. Foldable and collapsible furniture is at the forefront of this movement, providing elegant solutions to the spatial constraints that many face in modern cities.
These pieces are not just functional; they're a testament to the human capacity for ingenuity in the face of evolving lifestyles. Let's delve deeper into the myriad ways in which fold able and collapsible furniture can make compact living not only feasible but also stylish and comfortable. 
Benefits of Foldable and Collapsible Furniture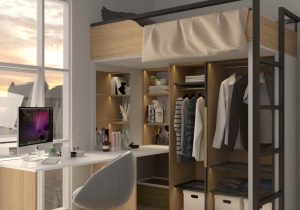 Space Optimisation:

Maximising space in small apartments, enabling easy adaptability for multi functional rooms. 

Easy Mobility:

Lightweight and portable designs ideal for frequent movers and travellers. 

Quick and Convenient Setup:

No need for professional assembly, allowing you to instantly transform your space as needed. 
Popular Types of Foldable and Collapsible Furniture
Folding Tables and Chairs:

Providing dining solutions for small spaces and portable seating for outdoor events. 

Wall-Mounted Desks and Murphy Beds:

Offering home offices that disappear when not in use and beds that fold into stylish wall units. 

Convertible Sofas and Ottomans:

Serving as lounge furniture by day and sleeping arrangements by night with ottomans featuring hidden storage compartments. 

Foldable Storage Solutions:

Including shelves, racks, and cabinets that collapse when not needed along with closet organizers for optimizing wardrobe space. 

Collapsible Kitchen Furniture:

Featuring compact kitchen islands and dining sets, as well as space-saving solutions for food preparation. 
Innovative Designs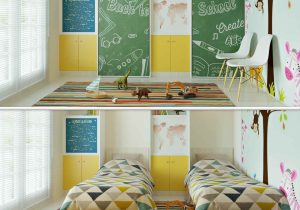 Origami-inspired Furniture:

Utilising folding techniques that create stunning forms, resulting in artistic and functional pieces for modern interiors. 

Smart Furniture with Technology Integration:

Incorporating USB charging ports and built-in speakers, furniture that adapts to your preferences. 
Eco-friendly Materials:

Showcasing sustainable materials like bamboo and recycled plastics along with environmentally conscious design trends. 

Customizable and Modular Units:

Allowing you to mix-and-match components to suit your space and furniture that grows with your needs. 

Space-Saving Furniture for Kids:

Featuring bunk beds, foldable cribs, and playroom solutions, creating a clutter-free and safe environment for children. 

High-End Foldable Furniture:

Highlighting luxury options that combine style and practicality, including designer brands catering to the compact living trend. 
Tips for Buying and Using Foldable and Collapsible Furniture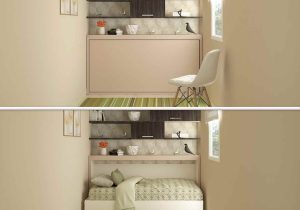 Measuring Your Space:

Stressing the importance of accurate measurements for a perfect fit to avoid overcrowding or underutilised space. 

Budget Considerations:

Discussing the need to find the right balance between cost and quality, providing affordable options without compromising on durability. 

Maintenance and Durability:

Offering advice on caring for your foldable furniture to prolong its life and identifying quality craftsmanship and materials. 

Flexibility in Furniture Arrangement:

Encouraging experimentation with different configurations and mixing and matching pieces for a dynamic interior. 
Storing Foldable Furniture:

Providing insights on utilising under-bed or closet storage and protecting furniture from dust and damage. 

Resale Value:

Explaining how to retain value when selling or upgrading and mentioning brands with a strong resale market. 
Real-life Transformations
Home Offices:

Providing examples of creating a productive workspace in limited rooms and success stories of professionals working from home. 

Guest Rooms:

Discussing hosting guests without a dedicated guest room and comfortable solutions for overnight visitors. 

Outdoor Living:

Demonstrating the transformation of balconies and small gardens into cozy retreats and enjoying nature in the heart of the city. 
Conclusion
Foldable and collapsible furniture offers a lifeline to those seeking comfort, style, and functionality in tight living spaces. It not only optimises room layouts but also enhances the overall aesthetics of your home. Whether you're a city dweller, a frequent traveller, or simply someone looking to declutter their living space, these innovative furniture solutions can be a game-changer.
So, Bonito Designs embrace the flexibility and versatility of foldable and collapsible furniture, and embark on a journey to transform your compact living spaces into multi functional havens of comfort and style.