Introduction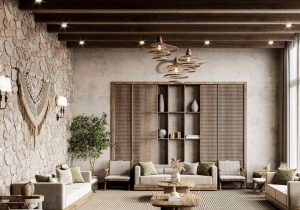 In the world of interior design, the evolution of styles is constant, yet some timeless aesthetics find a way to harmoniously bridge the past and the present. One such design philosophy that has captivated homeowners and designers alike is "Rustic Elegance." This approach seamlessly weaves the warmth and authenticity of farmhouse style into the clean lines and contemporary convenience of modern interiors.  
In this blog, we embark on a journey to explore the art of incorporating farmhouse charm into modern living spaces, with a special focus on the expertise of Bonito Designs. Join us as we unlock the secrets of this captivating fusion, creating spaces that exude rustic elegance, comfort, and sophistication. 
Embracing Farmhouse Roots
Farmhouse style is rooted in the simplicity and functionality of rural life. It's characterised by natural materials, including wood, stone, and metals. Explore the foundations of farmhouse design, emphasising how it connects us to our agricultural heritage and creates a sense of warmth and nostalgia. Bonito Designs' expertise in incorporating these elements into modern interiors can be highlighted as well. 
Modern Farmhouse Colour Palette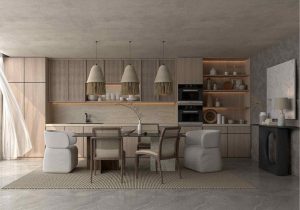 Farmhouse design often features a neutral colour palette with whites, grays, and earthy tones. Explore how these colours can be integrated into contemporary spaces to create a tranquil and inviting atmosphere. Discuss Bonito Designs' use of colour in their projects to showcase their ability to strike the perfect balance between modern and rustic. 
Farmhouse-Inspired Furniture and Decor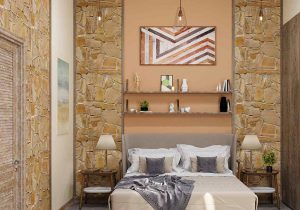 Farmhouse-style furniture is known for its solid and timeless designs. Discuss how to select furniture pieces that bring the rustic charm of the farmhouse into a modern setting. Highlight Bonito Designs' selection and placement of such furniture to create a harmonious and elegant interior. 
Mixing Textures for Depth
Texture plays a vital role in farmhouse design. Delve into the use of textured materials such as distressed wood, reclaimed materials, and natural fabrics to add depth to your modern interiors. Showcase how Bonito Designs masterfully employs textures to elevate spaces. 
Farmhouse-Inspired Lighting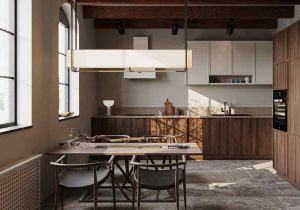 Farmhouse-style lighting fixtures, such as chandeliers and pendant lights, can add a touch of rustic elegance to modern spaces. Discuss the selection and placement of these fixtures, emphasising Bonito Designs' innovative use of farmhouse lighting in their projects. 
Incorporating Vintage and Antique Finds
Discover how vintage and antique decor elements can infuse a sense of history and authenticity into modern interiors. Highlight Bonito Designs' ability to source and incorporate unique vintage pieces that complement the farmhouse style while adding a touch of nostalgia. 
Farmhouse Style Outdoors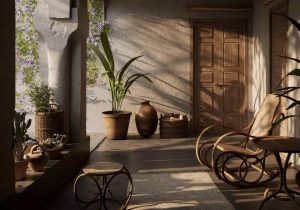 Extend the conversation beyond the interior to the outdoor spaces. Explore how farmhouse style can be extended to patios, gardens, and outdoor living areas. Showcase Bonito Designs' projects that seamlessly blend the rustic charm of the farmhouse with modern outdoor design principles. 
Conclusion
Incorporating farmhouse style into modern interiors is a journey of balance, combining the past with the present to create a harmonious and elegant living space. With the expertise of Bonito Designs, the marriage of rustic elegance and contemporary aesthetics can transform your home into a timeless masterpiece. Embrace the warmth, simplicity, and charm of farmhouse style while enjoying the conveniences of modern living.