Maintain Your False Ceiling With Regular Cleaning
False ceilings are an attractive feature in most homes today. Perfect false ceiling design definitely adds to the beauty and style of a home. In urban areas, false ceilings definitely add a unique charm to the design of rooms. False ceilings also help lend uniformity. Today, there are many types of false ceilings available. One can choose one as per the décor of the home.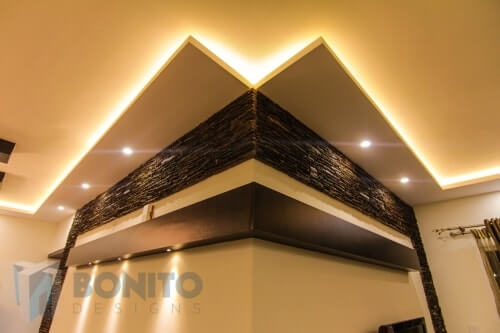 False ceilings are usually put to highlight the lighting system of a room. Another benefit of having a false ceiling is that it decreases heat and hence false ceilings will be a great addition to the topmost flats of a building. These are just some advantages of having a false ceiling in a home.
False Ceiling Cleaning Tips
As it is, false ceilings do not need much maintenance and only require cleaning from time to time. The false ceiling cleaning process will depend on the material used for the false ceiling.
Always make it a point to dust and clean the false ceiling at regular intervals. Fix a day of the week exclusively for cleaning the ceiling. And do it without fail. Before you start dusting the ceiling, cover the furniture, bed, and whatever are on the floor so that the dust would not settle on them directly. Otherwise, you will have to clean your furniture too.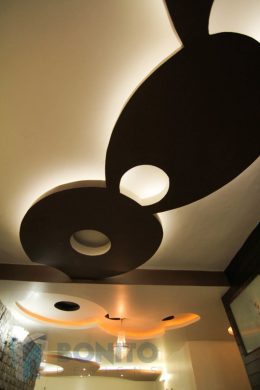 The easiest way to clean a false ceiling is to use a duster or a feather duster. Make sure that you wear a mask. A vacuum cleaner is also a great option to use to clean and dust false ceilings.
The Cleaning Process for Different Materials
Fiber false ceiling
If the false ceiling is made of mineral fiber, then a simple rubber sponge can be used to clean it. Dust and soot can be easily cleaned off with such a sponge. A moist cloth or a sponge dipped in detergent solution can also be used. Always make sure to wipe it dry.
Fiber glass false ceiling
If the false ceiling is made from fibreglass, then can be cleaned with moist cloth and since it is able to withstand moisture, there is no fear of it getting damaged with water.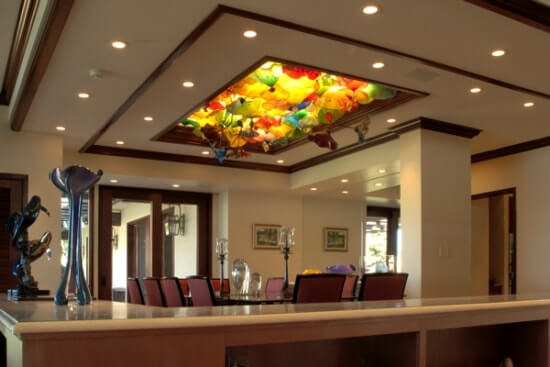 Source
Clean it regularly and properly because there is a chance of microbial growth on such panels which if unattended, might cause serious damage to the ceiling.
Metal false ceiling
For a metal based false ceiling, first use a duster to wipe away all the dust. Then clean with a detergent. Get nonabrasive detergent for metal false ceilings though.
Vacuuming the area
You can even use a vacuum cleaner to do the necessary cleaning. Use proper attachments that will ease the process. You can even use a ladder to hop on to clean the false ceiling using a vacuum cleaner.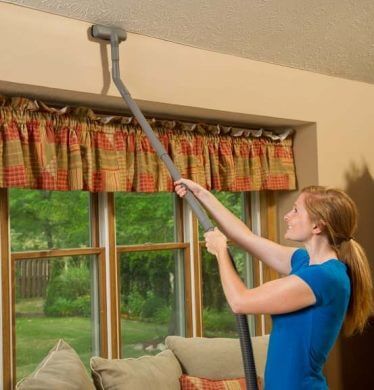 False ceilings only need regular cleaning and that helps its maintenance. If the ceiling is not cleaned regularly then dust, dirt and soot will continue accumulating causing damage to the surface.